Outdoor Dining in Eau Claire
Combine Eau Claire's breath-taking views and beautiful warm weather with our outstanding restaurant and outdoor dining scene! Indulge in tasty dishes made from local ingredients and kick back in settings that are made to make sure you relax and enjoy your time there.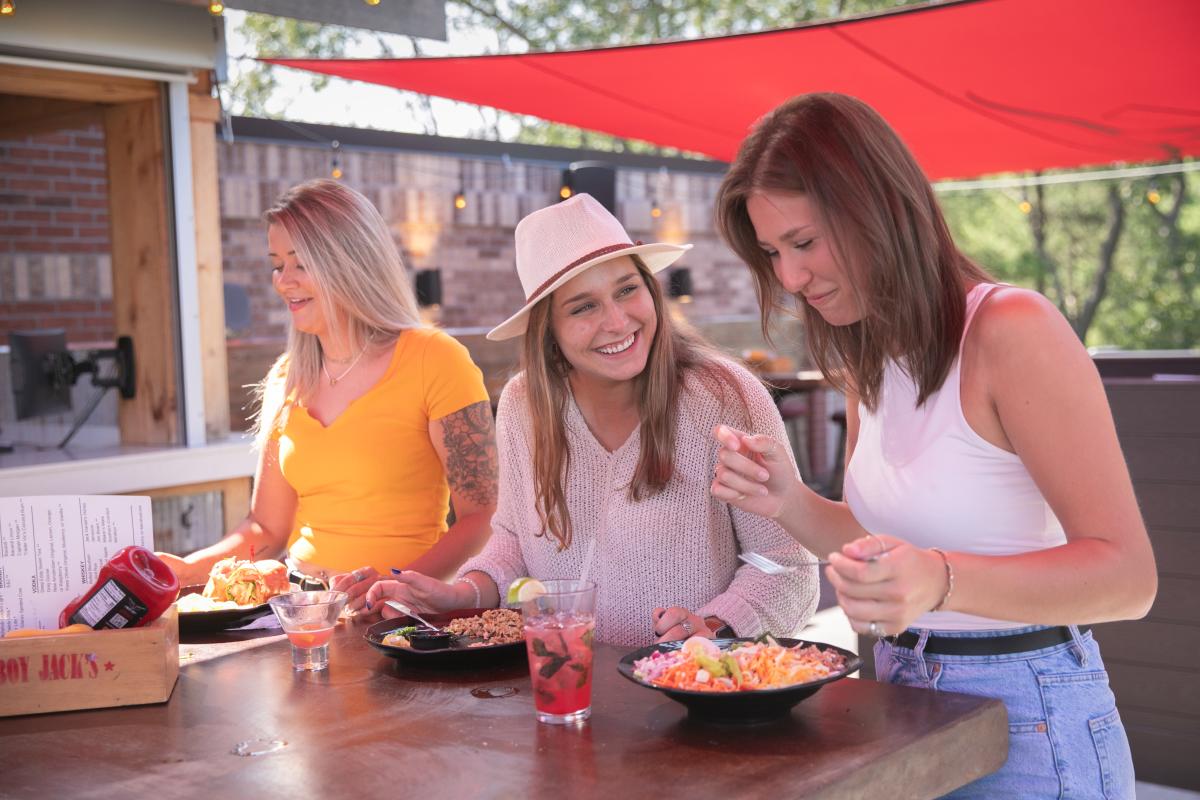 Cowboy Jack's is located in River Prairie and has been voted "#1 Best Restaurant for Outdoor Dining" by locals. They have an upper and lower patio along with a deck with fire pits and heaters which are perfect for our Eau Claire winters. The panoramic views of Eau Claire and River Prairie here are tough to beat. Did we mention your doggos are also welcome on their outdoor patio?
44 North is adjacent to Cowboy Jack's and has plenty of outdoor space to eat at. They have a patio on both their second and first floors that you can enjoy with a nice drink or two. 
Za 51
Za 51 will transport you right to Italy. Not only are all their Italian-inspired dishes savory and delicious, but their outdoor patio that overlooks River Prairie Park is a dream outdoor dining experience. 
Cabin Coffee Co. is the type of place you go when you want to kick off your morning the right way. They will serve you up a tasty cup of coffee that you can enjoy at one of the tables planted outside their entrance.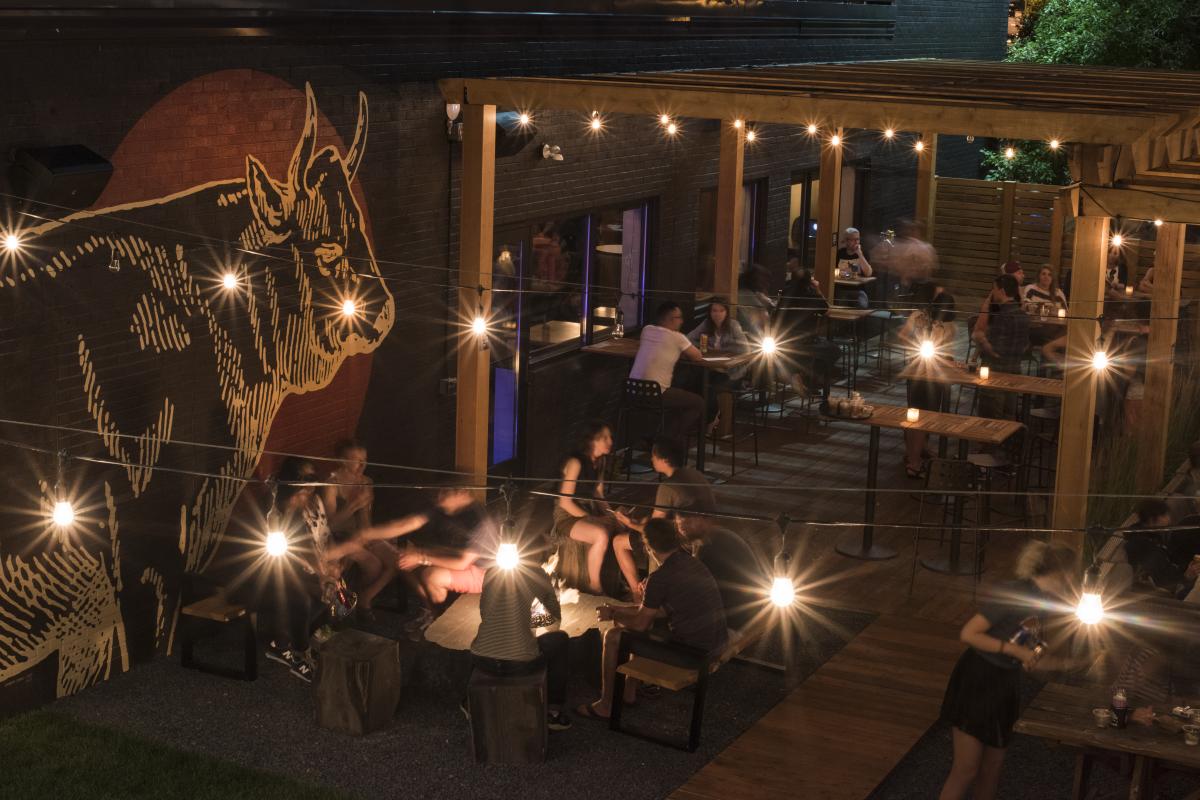 The Lakely is a part of the Oxbow Hotel and is considered to be one of the best places in Eau Claire for many things. Their brunch and craft cocktails are surely something to talk about; however, so is their outdoor patio. A dining experience here under the twinkly lights is one you won't want to pass up during your time in Eau Claire.
The Livery was once a horse stable; that's why their restaurant and outdoor dining space is very unique. Their outdoor patio has tables for dining and a fire pit in the very middle to keep warm. Take a seat, kick back and order whatever you've been craving lately!
The Informalist, located in The Lismore Hotel, is home to several unique flavors. When you dine here, you will get to experience top-quality cuisine all while being in the heart of downtown Eau Claire. If you want to keep the party going, head upstairs to The Dive. This is a rooftop bar also located at The Lismore Hotel that offers both indoor and outdoor seating. 
When you're looking for a traditional Wisconsin supper club to dine outdoors at, look no further than Houligans. From the Old Fashions to the steak, you will be very satisfied.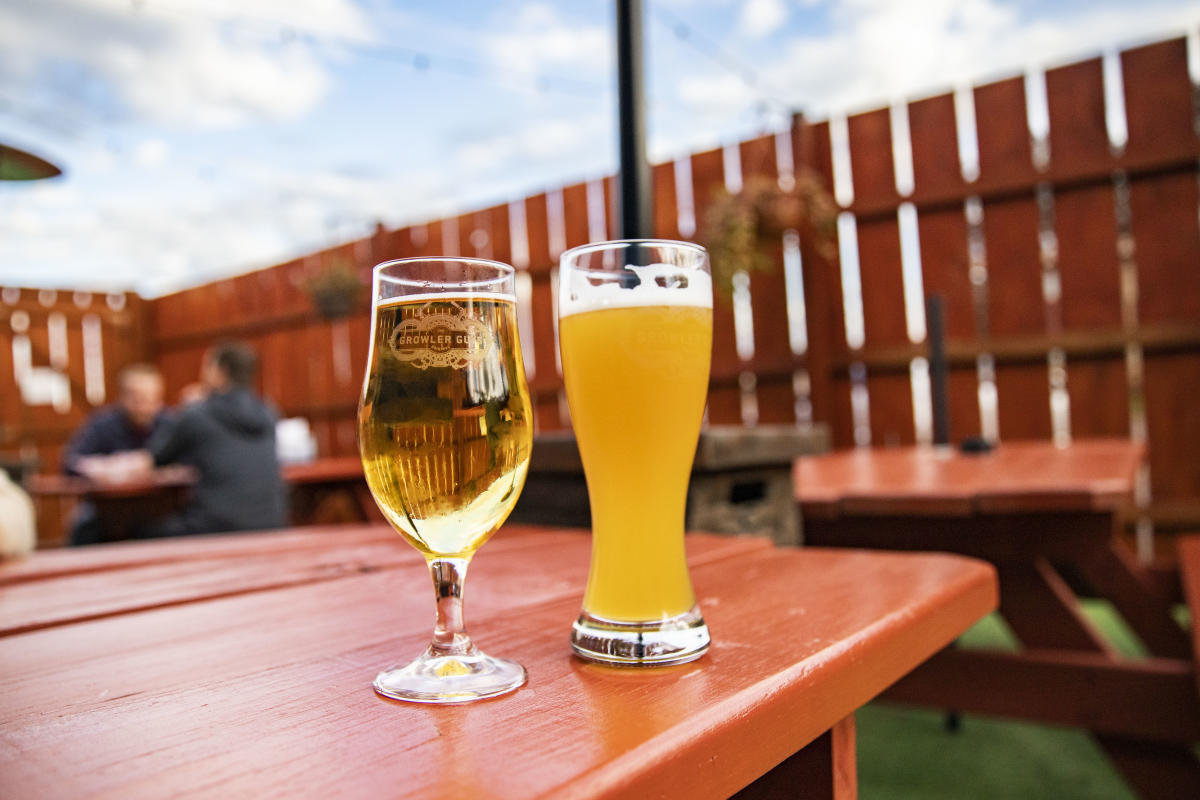 Photo: Growler Guys
South Eau Claire
Sometimes you just want a refreshing glass of beer with your food. Pay Growler Guys a visit next time that's the case! They have a ridiculous amount of beer on tap from breweries all over the state and country. Order a pizza and curds and find a spot outside for a fun night out!
Draganetti's is owned and operated by the wonderful people that operate Za 51, so that's how you know there's enough Italian goodness in Eau Claire to go around! Their deck is the perfect setting for a romantic night out with your significant other.
The Pub
The Pub is located at Metropolis Hotel & Resort and is the perfect place to go with the kiddos. They have all your favorite classics like burgers, cheese curds, wraps and much more. Sit outside and keep the family fun going!
Located at Holiday Inn Eau Claire South, Johnny's consistently gives you a 5-star dining experience. During the warmer months, enjoy a glass of wine with your meal out on their beautiful patio. 
Wisco's is a place for great food and a great environment both inside and out. Get a table on their patio and enjoy a pint of beer from their 24 tap lines along with something to fill your stomach like their homemade pizzas.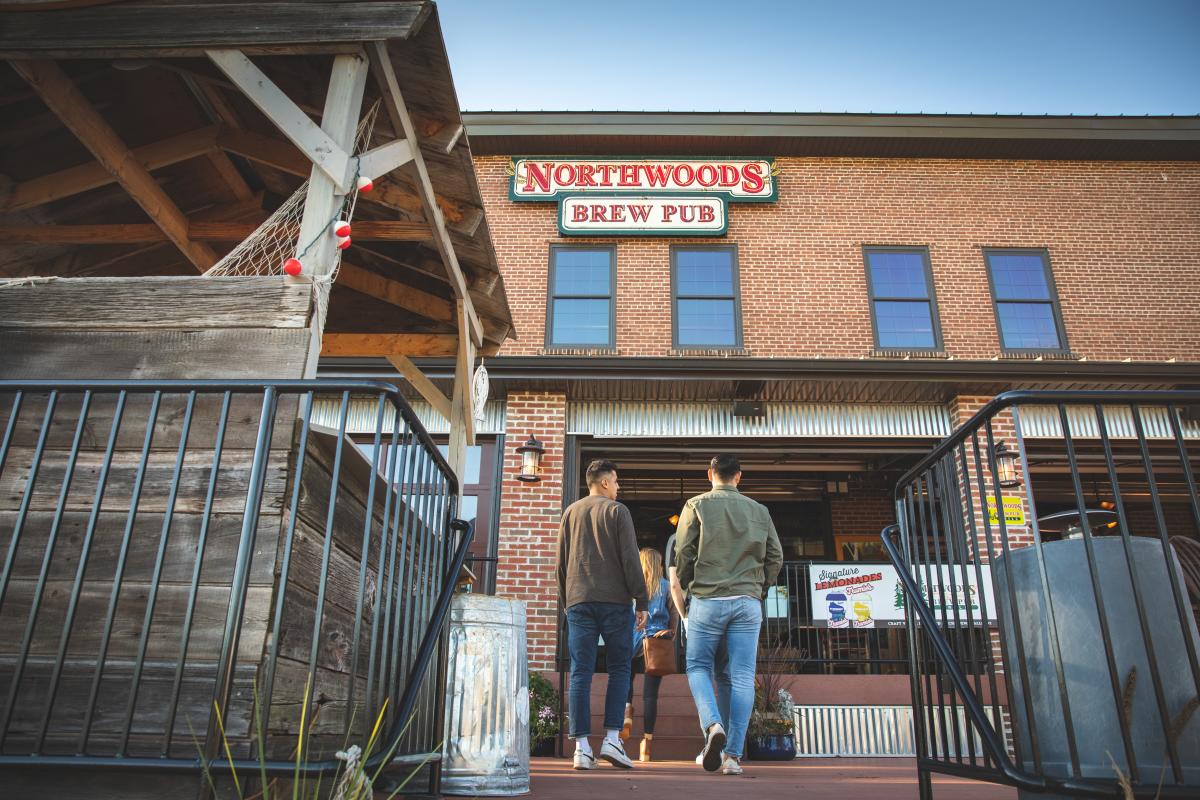 Northwoods Brewpub is a local brewery over in Osseo and is only a short drive south of Eau Claire. Their crisp, delicious brews and tasty pub food are best enjoyed on a warm day out on their outdoor patio and deck. 
Imagine yourself biting into a large slice of incredible, wood-fired pizza with a beer in hand outside on a wonderful patio. Now instead of imagining, make it a reality and plan a trip over to Foster's Fireside.