Alright, it's time to strap on your elastic waistband pants and get ready to chow. Drum roll please... here are the best places to go in Eau Claire for a juicy burger.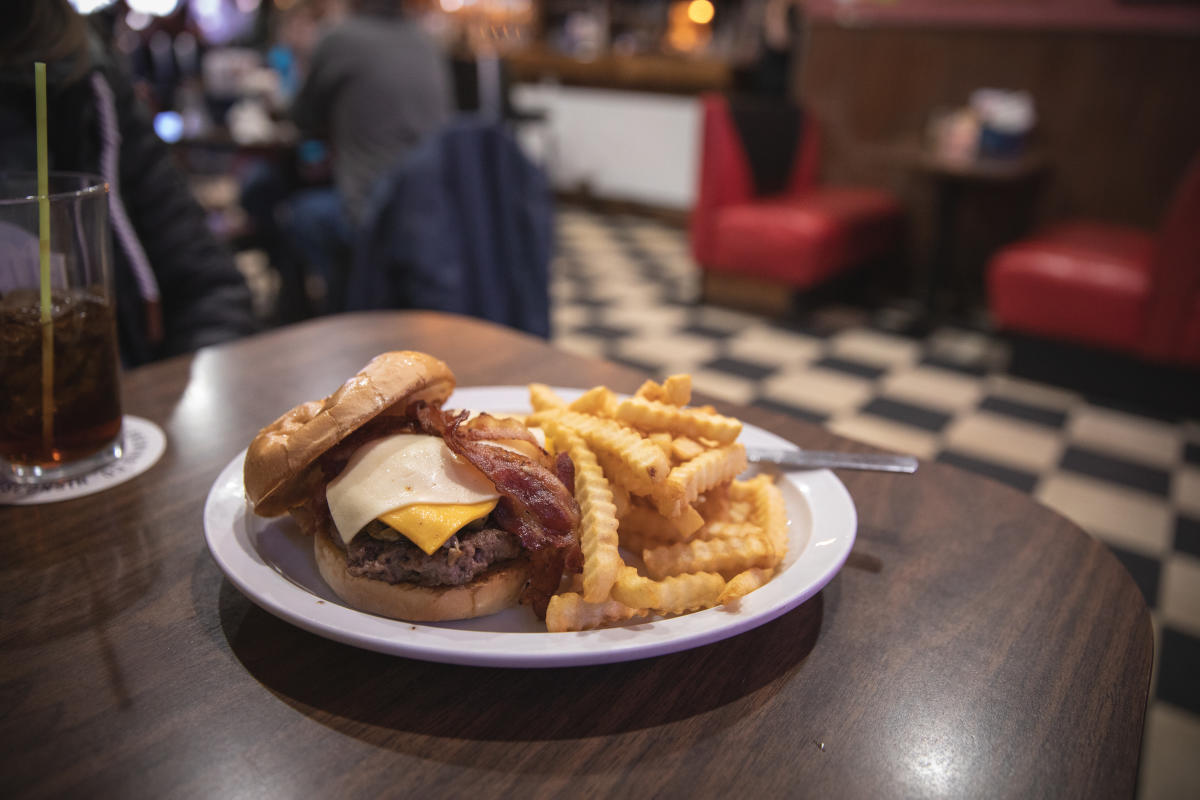 If you're looking for the tastiest burgers in Eau Claire, look no further than Court'n House. This bar and grill has the essence of a neighborhood barbecue with the comforts of a cozy restaurant. Located near the Court House on Grand Ave., this restaurant serves up delicious burgers at an affordable price. Try the Mel Burger - a juicy patty topped with mushrooms, olives, Swiss and American cheese, and bacon.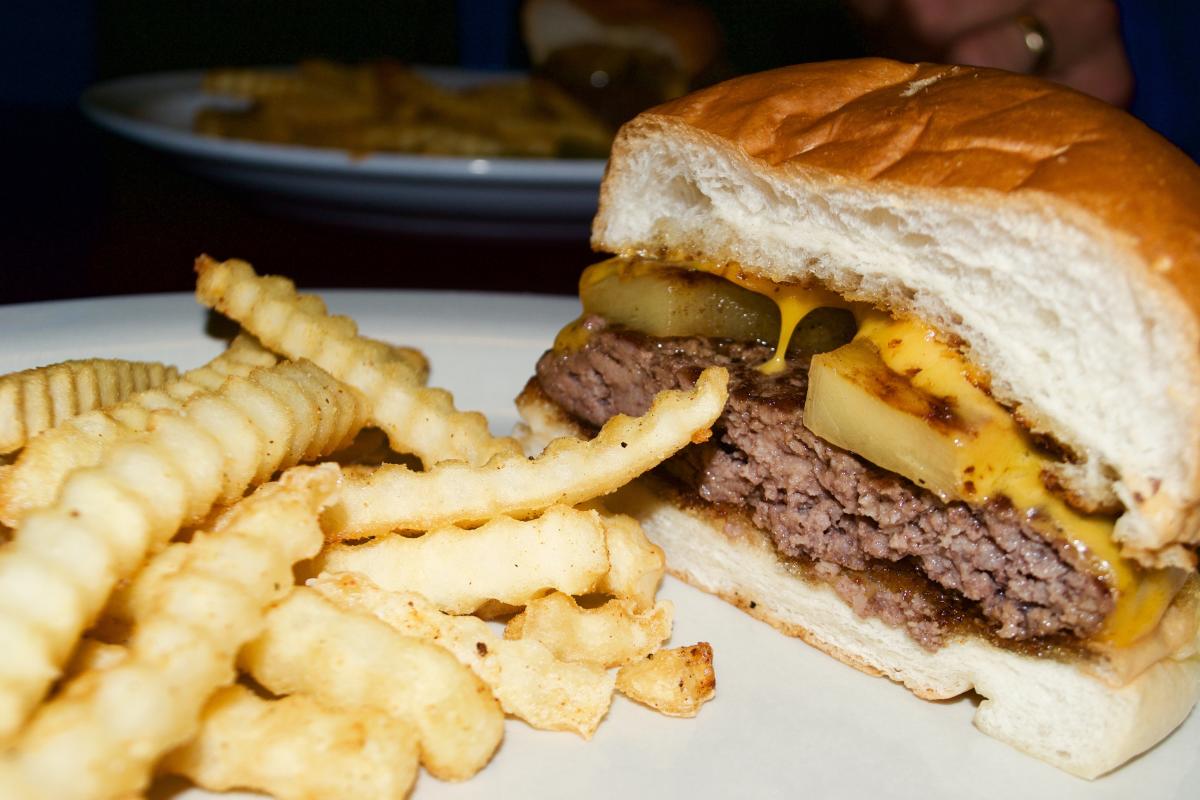 Another place to go for low-price but out-of-this-world burgers is Wigwam Tavern. Located in downtown Eau Claire, Wigwam Tavern is a place to go for a quick bite and a very casual dining experience. Give their Pineapple Burger a try. This burger comes topped with pineapple slivers and cheese that pair very nicely with their crinkle-cut fries.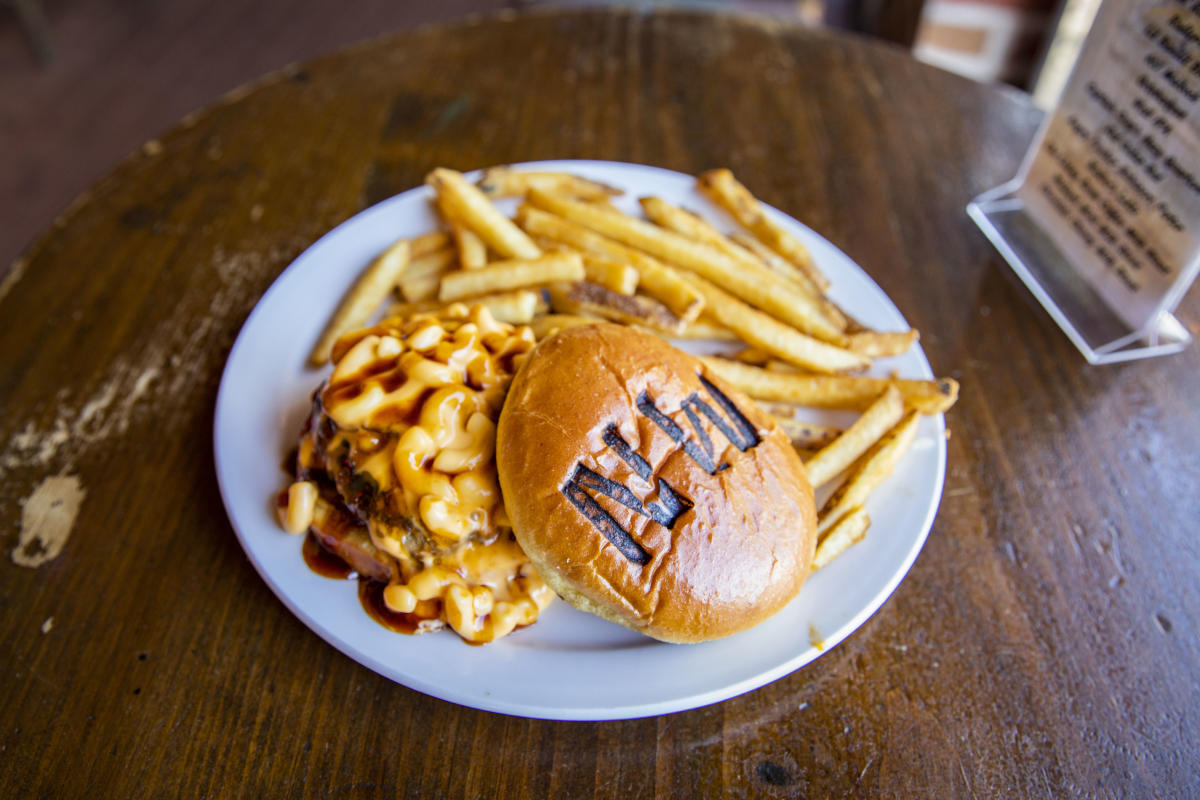 Prepare yourselves - the Bacon Mac & Cheese Burger from Northwoods Brewpub in Osseo, WI will knock your socks off. It has been named one of Travel Wisconsin's 7 Most Unique Burgers in the State of Wisconsin. The patty is made with locally sourced meat and is topped with sizzling bacon, creamy mac & cheese, and drizzled with a sriracha bourbon sauce. Talk about AMAZING!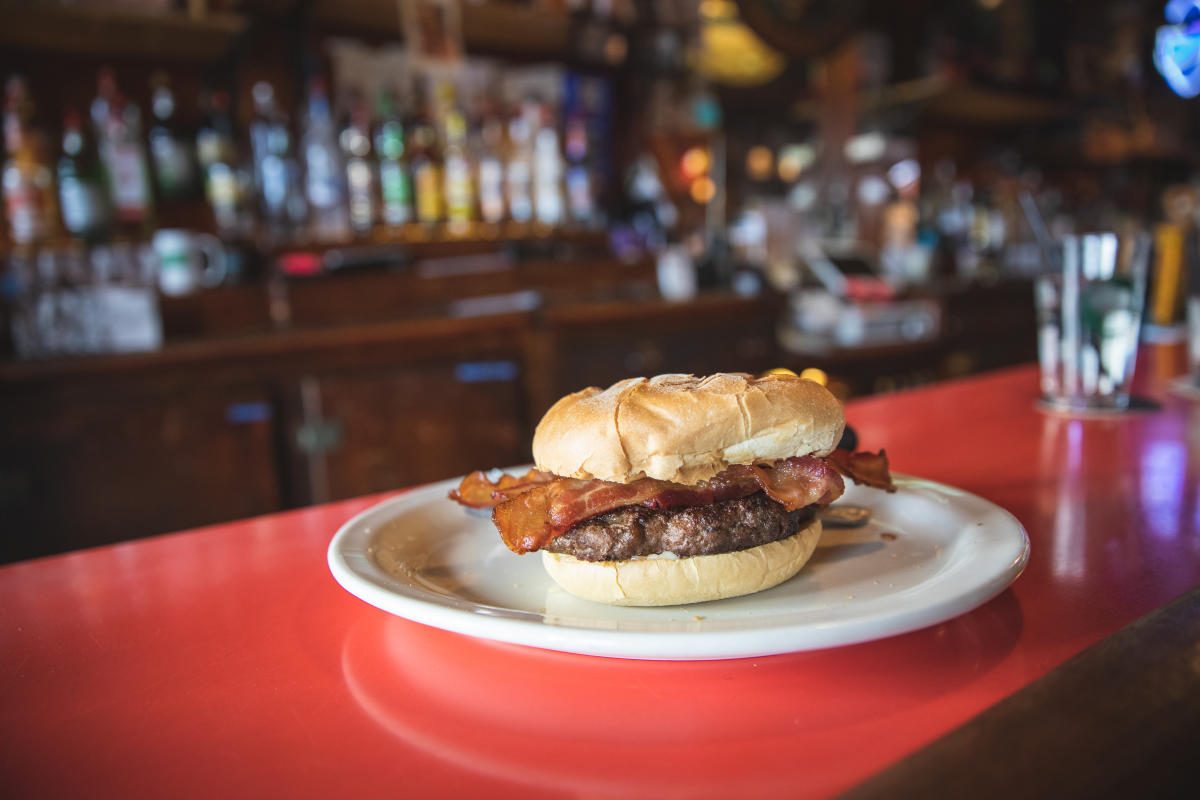 The Peanut Butter and Bacon Burger at Amber Inn not only is one of the best burgers you can try in Eau Claire, but it also landed a spot on our "10 Iconic Eau Claire Eats". You may be wondering why. Amber Inn is actually Eau Claire's oldest bar. You're probably feeling a little iffy about peanut butter on a burger. Trust us - you won't regret giving it a shot.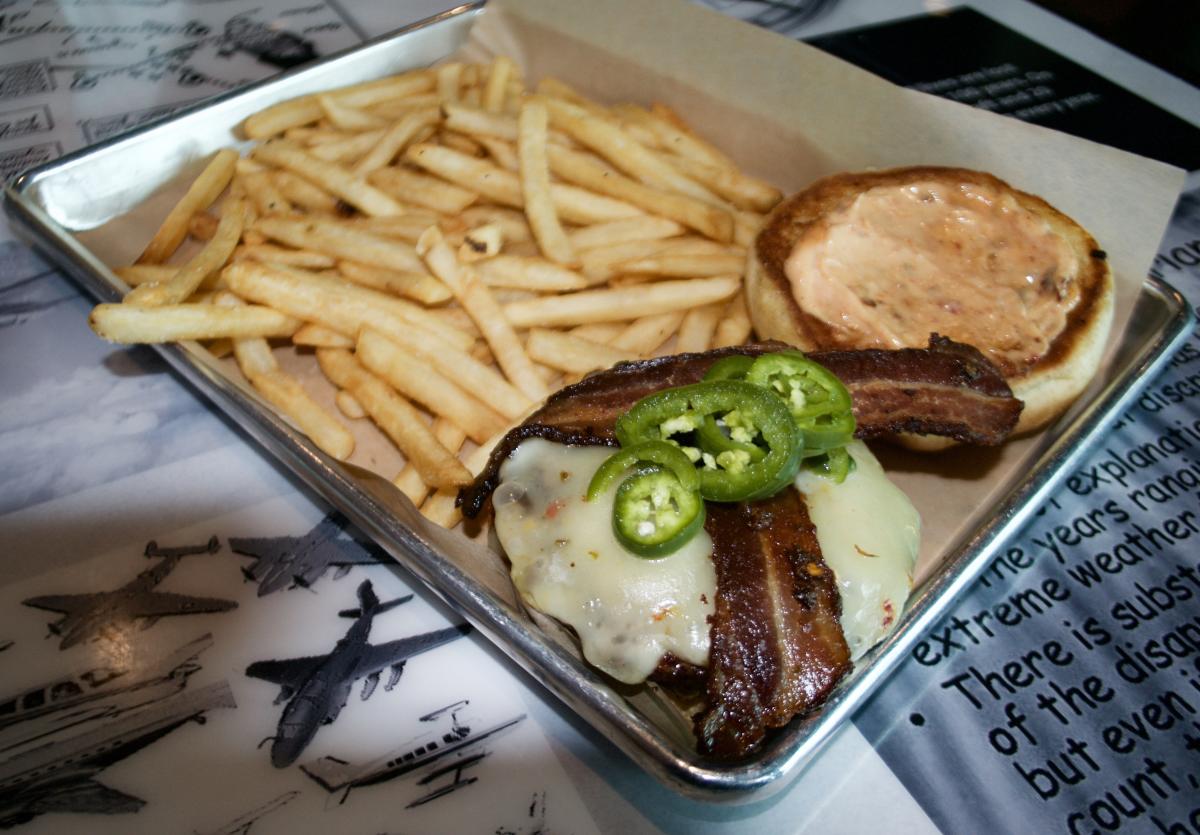 Hangar 54 is located inside the Chippewa Valley Regional Airport, but you don't need to be a traveler in order to dine here; the restaurant is open to the general public as well. The burgers here are exceptional. Try the f-18 burger: comes with cajun seasoning, jalapeño bacon, pepper jack cheese, jalapeños and their signature Mach-1 sauce. Be warned though, this burger has some kick to it!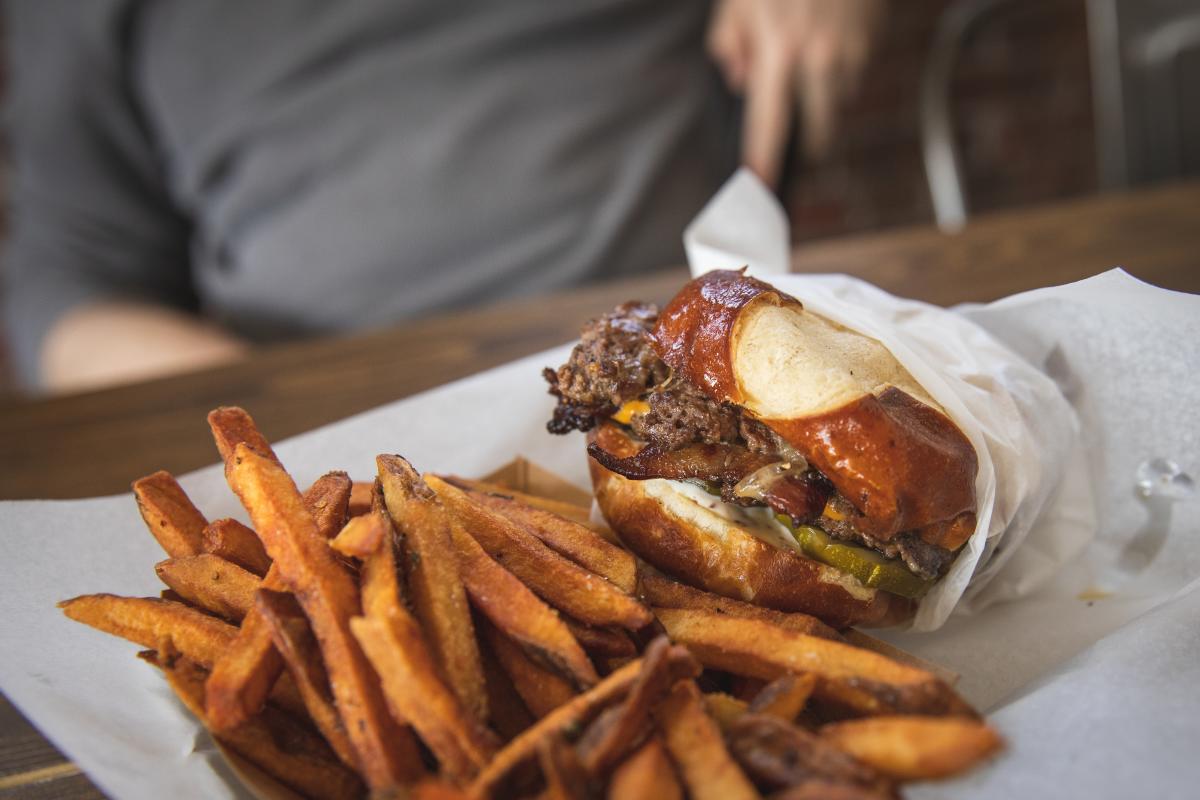 Valley Burger Company is fairly new to Eau Claire. Since its opening in the spring of 2022, this restaurant has been all that the locals have been raving about! Their menu selection is limited, but that's how you know that they put a lot of heart into each and every burger they serve. Pay them a visit next time you're craving a burger and a cold brewski.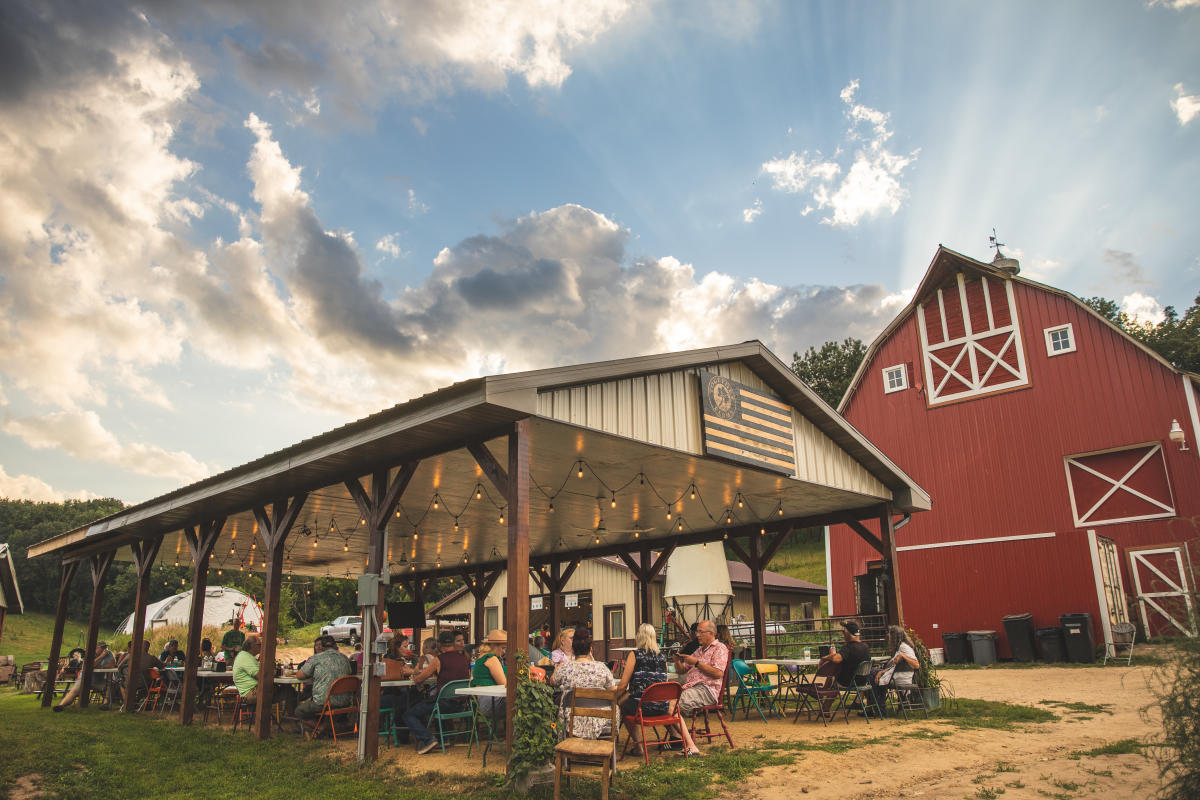 If you want a one-of-a-kind burger with a one-of-a-kind experience that comes along with it, Together Farms in Mondovi, WI is the place to go. Mondovi is a short drive from Eau Claire, but boy is it worth it. It's the kind of place that is legit "farm-to-table" food. They raise "100% grass-fed beef, lamb and pastured pork organically" so, not only is your burger going to be chef's kiss, but it's also guaranteed to be free of any chemical treatments or weird unwanted ingredients. Apart from the burger, this family farm is simply just a super cool place to be to get a true Wisconsin experience. During their burger nights, expect to dine under twinkly lights with little piglets running around your feet. There's a space for young kids to play and sometimes you can even catch live music here too.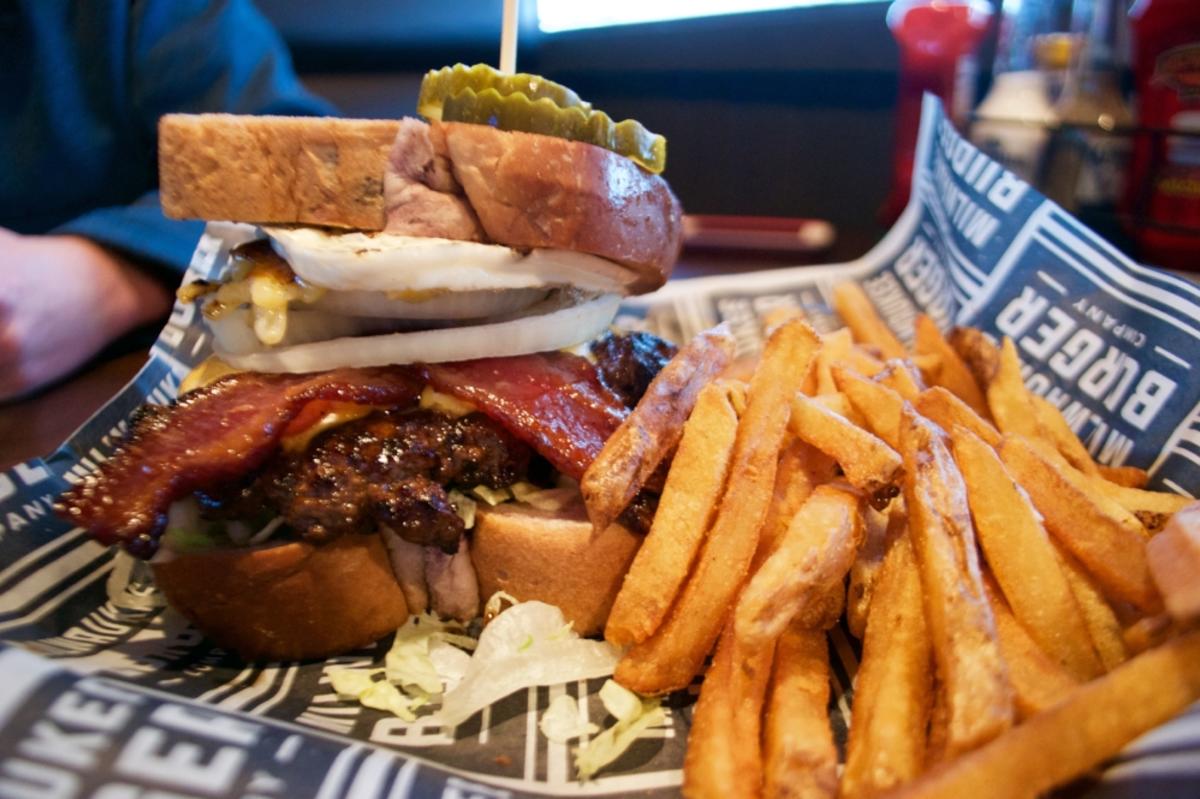 While this restaurant is a chain, it's worth being an honorable mention on this list. Plus, it has "burger" in its name! At Milwaukee Burger Co., you'll see a long list of different burgers on the menu with rather unique toppings. If you're feeling a little "out of sorts" after a wild night of partying, order the Blueberry Hangover Burger. The meat comes topped with blueberry jam and is placed on blueberry toast. Then, it's stacked with a fried egg, onions, cheese, bacon and lettuce. Holy COW! Now that's a burger.