Music in Eau Claire 
If there is one reason to come visit Eau Claire, it's for our art scene. A large part of our art is music. You can nearly hear it everywhere you go in Eau Claire. Find it at a handful of our local establishments, several local parks on weekday nights in the summer, or at our annual music festivals. The fact that Eau Claire is a hub for music is undeniable. Browse below to learn more about where to go for live music in Eau Claire. To stay up to date with fun music events in our area, explore our event calendar or sign up to receive our weekly e-newsletter!
Annual Music Festivals in the Chippewa Valley

The Eau Claire Jazz Festival turns the streets of downtown Eau Claire into a New York-esque jazz scene every April! Bands and performers march through the streets as they play their instruments and local establishments like shops, bars and restaurants serve as music venues. Learn more about this epic spring event here.

Looking for a music festival with spirit? Get tickets to Eau Claire's Blue Ox Music Festival! Their lineup features folk and bluegrass music artists that know how to get you movin' and groovin' on the festival grounds. Blue Ox also really prides itself on being a family-friendly festival. When purchasing tickets, consider booking a campsite for your whole fam on the grounds too! Get more information about Blue Ox here.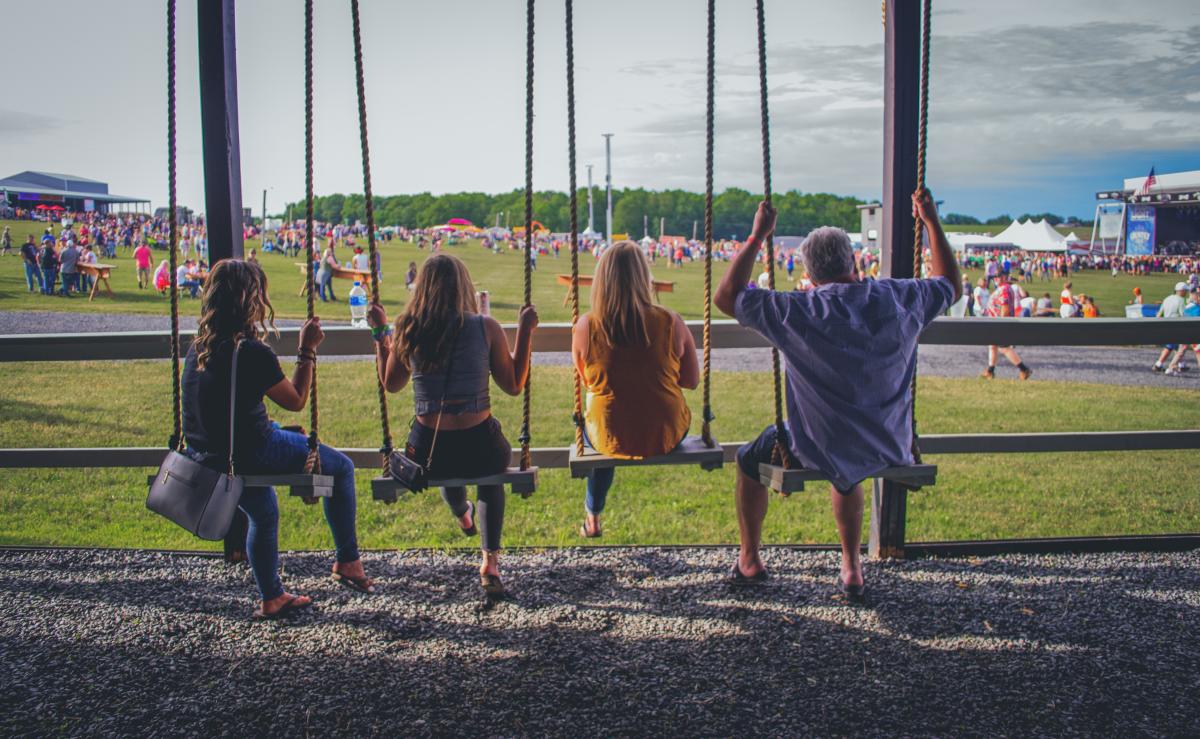 Kick the dust up at Country Fest in Cadott, WI! Cadott is just a short drive from Eau Claire and knows how to throw a serious party for country music fans. Read more about what to expect at this festival here and come back every year to catch the new lineups!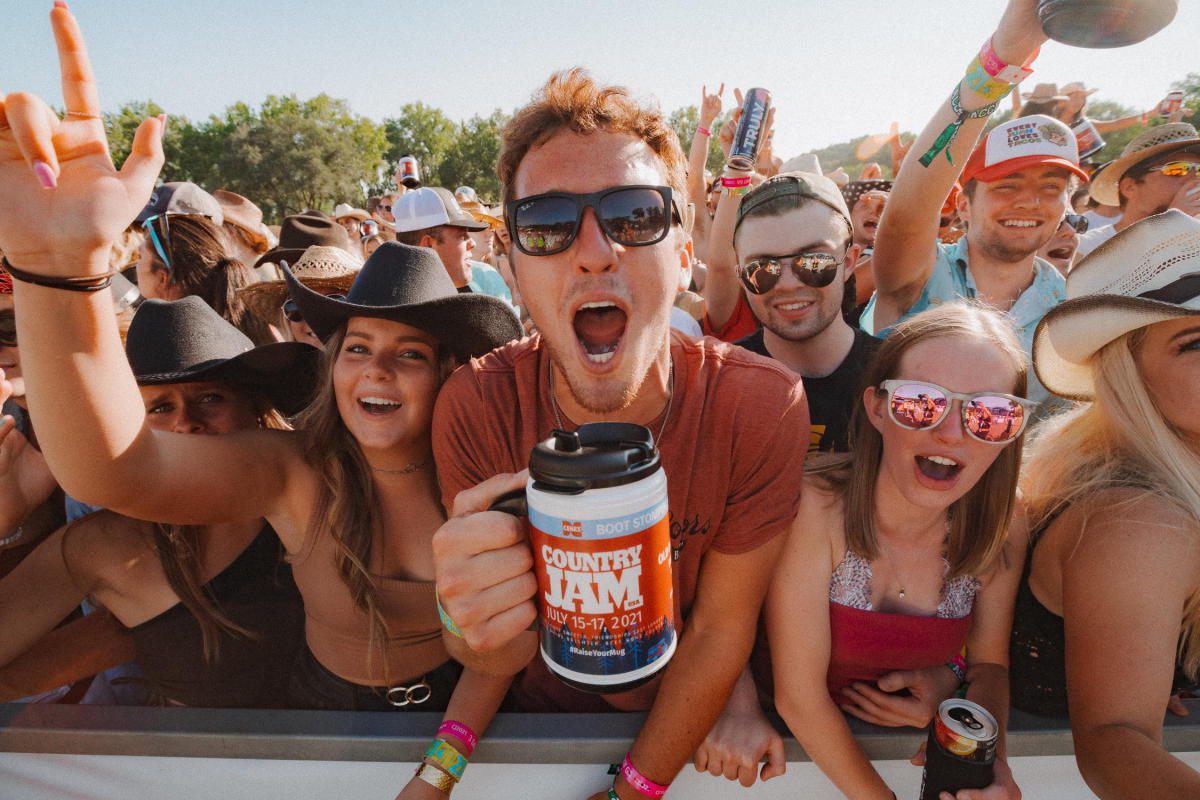 Why just have one country music festival in our area when you can have two?! Country Jam is another summer festival where you can expect to have bootin', tootin' and scootin' good time. Find more details on this festival here and plan a summer getaway to Eau Claire that includes Country Jam in the itinerary!

Are you ready to ROCK?! Catch Rock Fest in Cadott, WI every July! And don't procrastinate on getting your tickets. This is one festival in our area that sells out FAST! Get more details on this rock'n roll summer event here.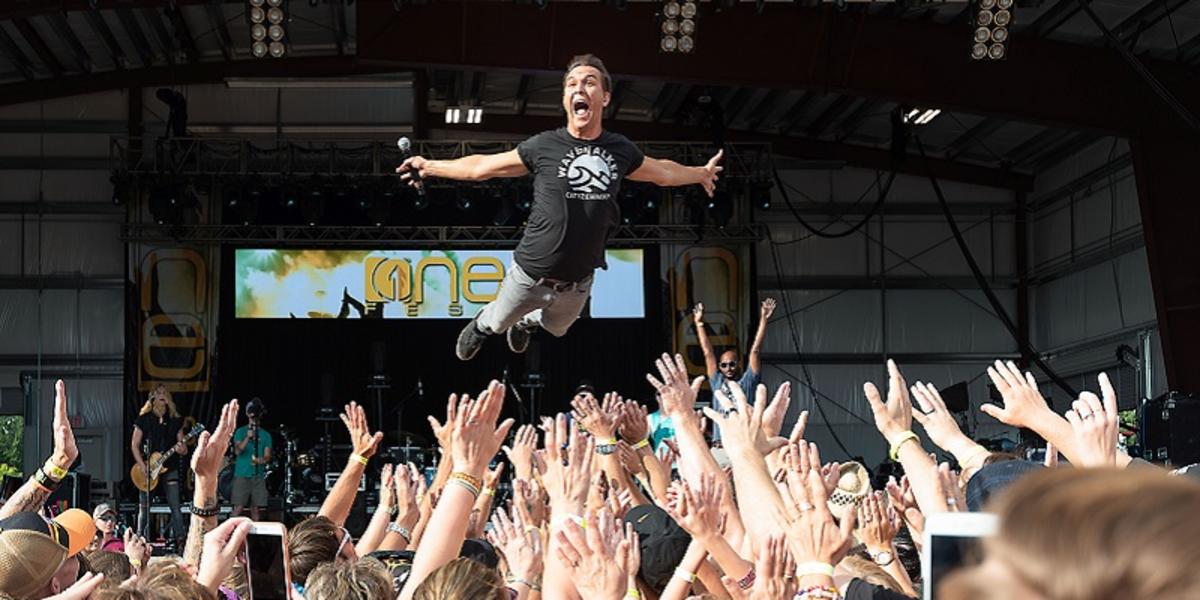 OneFest | July
OneFest is another festival held every July. This worship music festival in Chippewa Falls brings together people with strong faiths from near and far. Learn more about what to expect and purchase tickets here.

Outdoor Summer Concert Series
From June through August in River Prairie, Monday nights are for country music lovin' folks! Kickin' It Country starts every Monday at 6:30 PM at the Prevea Amphitheater in River Prairie Park. Find the lineup here.
Osseo Music in the Park | Mondays
Take a day trip to Osseo, WI, on Monday evenings for music in the park! Tune in to free music from local bands at the Garber Bandshell from June 26 - October 16, 2023, at 6:30 PM. See their lineup here!
On to the next day of the week! There is live music on Tuesday nights at 6:30 PM in Owen Park for Tuesday Night Blues! This concert series begins Memorial Day weekend and goes until Labor Day. You know what to do at this point... lineup here!
You may be wondering what's in store for Wednesdays. Well, we go back to River Prairie Park, but this time, for Rock'n On The River! Similar to Kickin' It Country, the band plays at Prevea Amphitheater from June through August at 6:30 PM and eventgoers come to enjoy the live music, good company, and local food trucks! Get the lineup here.
Rounding out the week is Volume One's Sounds Like Summer Concert Series on Thursday nights from June through August from 6-8 PM at Phoenix Park! If you want good summer vibes, this is the place to be. Explore their lineup here.
Nashville North USA is a summer concert series that takes place over in Fall Creek, WI, just a short 10-mile drive from Eau Claire! They host a concert once a month from June through September. Their festival grounds are located at 1300 N 130th Ave, Fall Creek, WI 54742. Find their lineup here!

Live Music Venues in Eau Claire
Stones Throw is located at the corner of Barstow and Eau Claire St. and is genuinely made for live music. This tavern has a stage area, a variety of specialty beers on tap, shuffleboard, pool, darts and lots more to keep you entertained and happy. 
Not only is The Lakely one of the best and coolest cocktail lounges in Eau Claire, but it is also a hub for all kinds of live entertainment whether it's music, comedy shows, or trivia. Come to The Lakely at The Oxbow Hotel for your next night out and experience Eau Claire's nightlife culture. 
One place you can always count on having live music is Mousetrap Tavern in downtown Eau Claire. This little bar never has a cover charge, hosts an open mic every Sunday, and has a stocked bar that's ready to serve you and your music-loving friends.
The Plus in downtown Eau Claire always has something going on with their signature weekly events. They host open mic nights, karaoke, trivia nights, comedy nights, bingo, and of course, live music! They are a great place to come grab dinner too!
You know a place is made for live music when they have "Acoustic" in their name. The Acoustic Café in downtown Eau Claire supports local artists and hosts various live entertainment events on the weekends. When you get here, look up. The building is literally built to ensure premium sound quality. The Acoustic Café is also a popular place in town for university students to study and a great place for delicious hoagies. Fun fact: they make their own bread and trust us, it shows!
Looking to catch a concert or a Broadway performance? Browse through Pablo Center at the Confluence's season catalog to see what performances and events are coming to town and purchase your tickets! 
The Cabin is a coffee shop located at the Davies Center at UW-Eau Claire. However, community guests are welcome here! This is another place that often hosts live music events. 
Northwoods Brewpub often is compared to "a little Nashville". Make a trip out to this sweet brewery in Osseo, WI and you'll see exactly what people mean. Osseo, WI is just a short 20-minute drive south of Eau Claire and offers a whole new midwestern experience. Northwoods Brewpub has live music at their brewery every week from summer through fall! Keep up with their events on their Facebook page and all Osseo events here.