Day Trip to Altoona, WI
Whether you're seeking outdoor adventures, family-friendly attractions, or a taste of Wisconsin's renowned hospitality, the city of Altoona is ready to welcome you with open arms. Discover all the different things to do in Altoona and plan a day trip! After all, Altoona is just a hop and a skip from Eau Claire (just 3 miles from downtown Eau Claire, to be exact). Get ready to discover what Altoona has to offer and don't be surprised when you fall in love.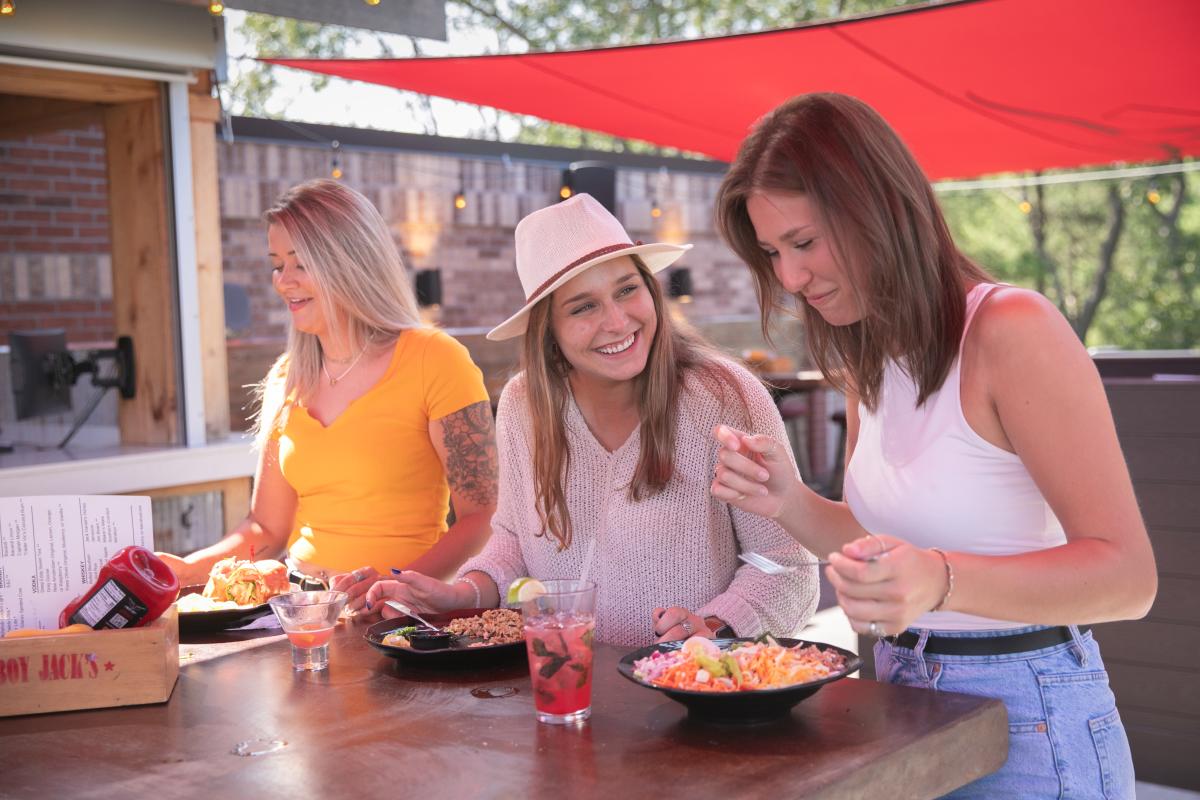 Food and Restaurants
Looking for a variety of different food options all in one spot? Head to River Prairie Park in Altoona! This charming business district is home to a handful of different restaurants that each have their own flare. Find a delicious breakfast menu and a steaming cup of coffee at Cabin Coffee. 44 North is an American gastropub with a unique menu and several different atmospheres. Enjoy a glass of wine or a Bloody Mary flight on their outdoor patio overlooking the park or channel your inner child by playing games with friends and family on the first-floor arcade. Searching for a killer happy hour? Cowboy Jack's is your spot. Their outdoor patio has consistently been voted one of the best in the Chippewa Valley by the locals. When you're looking for a relaxed yet beautiful place to grab a drink with family and friends, check out Helix. This bar serves beer, wine, craft cocktails, and coffee and also offers outdoor seating options that give you the best views of River Prairie. If you're looking to escape the Midwest, check out The Island Parkside! This little tropical pub specializes in fruity drinks and island dishes you don't typically find in the state of Wisconsin. Need a place to celebrate Taco Tuesday? Find a seat at Tacos Juanita and enjoy some authentic Mexican cuisine and drinks! Last but certainly not least, venture out to Xavier Artisan, located at the River Prairie Wellness Center, for healthy grab-and-go options like sandwiches, salads, and best of all... gelato!
Nostalgic Bean in Altoona, WI is home to some of the most delicious sweet treats and pastries in the Chippewa Valley. They specialize in authentic, French baked goods and the best part... everything is made in-house from scratch! Don't leave here without trying a little bit of everything. Their menu rotates weekly, so there is always a reason to come back!
Welcome to Rump's - a delightful butcher shop in the heart of Altoona! This gem of a store offers top-quality meats including beef, pork, poultry and much more expertly prepared by seasoned butchers. Complimenting their meat, they also curate an impressive selection of artisanal cheese and craft beers that are guaranteed to wow your taste buds. 
Here are a few things you are guaranteed at Happy Hollow: good food, good drinks, and happy times. Happy Hollow features classic pub food and is well known for its phenomenal fish fry on Friday nights. Grab a bite to eat here and stay for a few rounds of pool and darts! 
If you're looking for a place with all-day breakfast, you've hit the jackpot. Altoona Family Restaurant is a place that makes sure your coffee mug is always full and that you walk out nothing short of full and satisfied. 
Coming Soon: The Yard!
A unique container park, The Yard" (a nod to Altoona's railroad history), is coming very soon to downtown Altoona! This space will host five unique small businesses and serve as a community hub to play and hang out. The businesses slated to occupy these cool containers include three eateries, a taproom and a clothing boutique. The city of Altoona hopes this sweet new development is open by spring of 2024. We're counting down the days!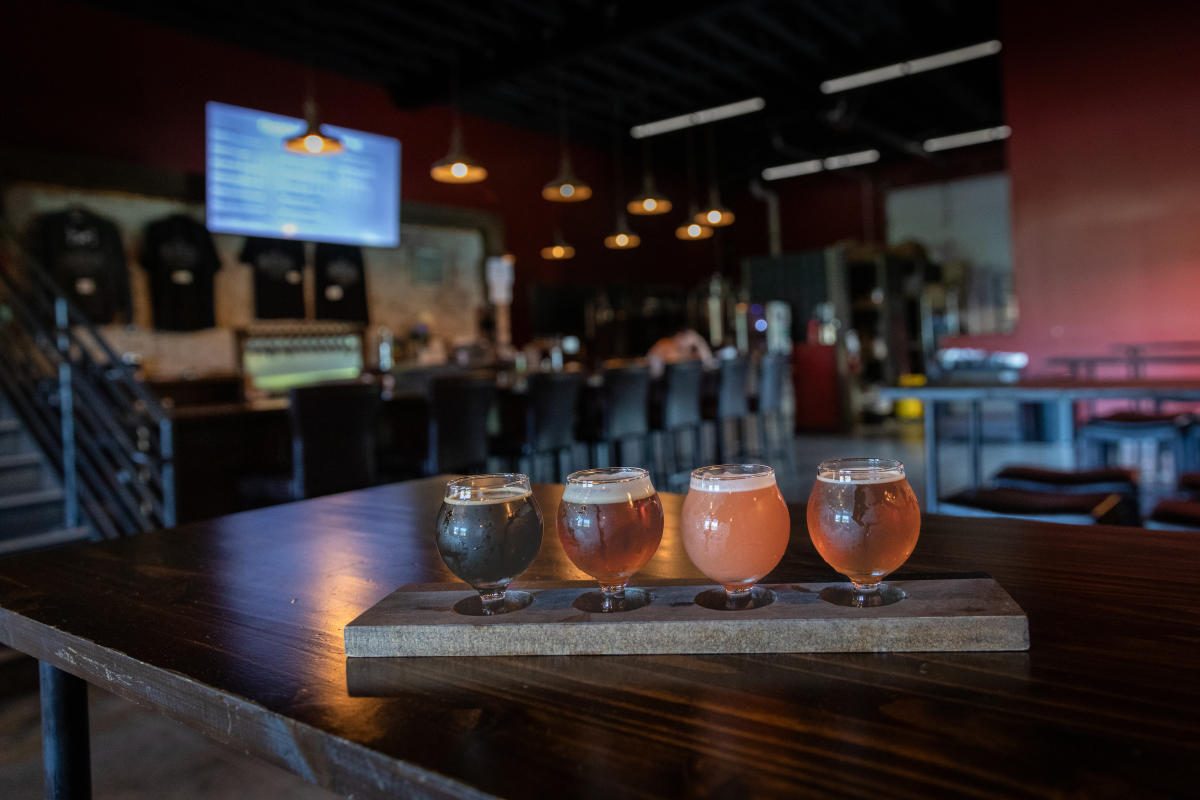 Bars & Breweries
Ombibulous Brewing Company
Want to travel back in time to experience what the prohibition era was like? Visit the Ombibulous Brewing Company! This brewery is designed using lots of dark wood and leather to really give off the classic speakeasy vibe. The second floor includes a shuffleboard and a beautiful outdoor patio wraps around the side of this brewery. Come kick back and grab a cold at Ombibulous!
There's nothing better than your classic, Wisconsin, townie bar. Rolly's is centrally located in Altoona and is the place to go for cheap beers, pool and darts. What more can you want?!
If there's one thing Wisconsin doesn't have a shortage of, it's bars! Golden Spike is another Wisconsin bar to go to unwind with good company, good drinks and good food. From the hearty bar food and the unfiltered authenticity of the bar's ambiance, you're guaranteed to walk out with a full stomach and a smile on your face.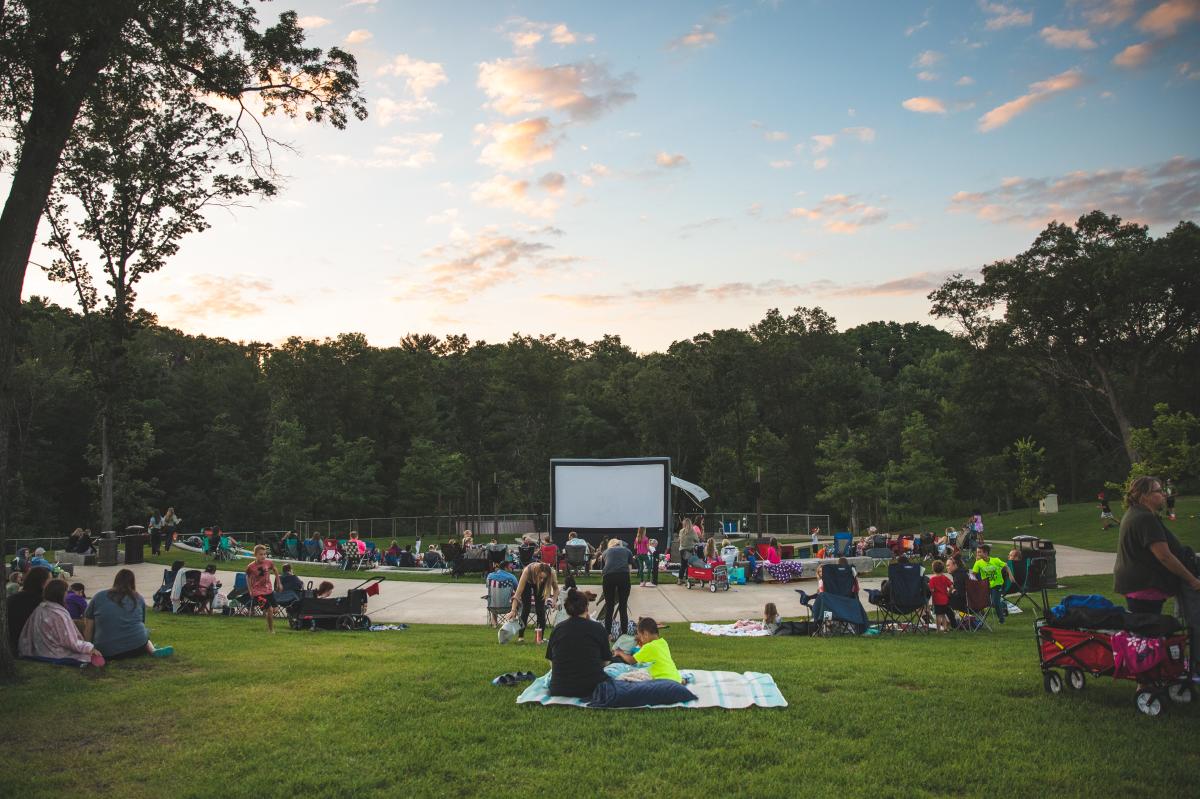 Outdoor Recreation
River Prairie is the place to be rain, snow or shine! Here's a list of things River Prairie Park has an abundance of: scenic views, green space for play, music, events, and so much more. Go for a walk or run on the paved River Prairie trail and soak in the scenery. See how many birds you can spot while on the trail; there's a high chance you could see an eagle soar through the sky! Spend a warm afternoon at the playground, splash pad or take a dip in the stream. Don't forget to bring Fido; River Prairie Park is a great place for dogs too! During the summer, come down to the Prevea Amphitheater for the summer concert series and movies in the park. Kickin' It Country takes place on Monday nights and Rock'n on the River follows on Wednesday nights. In the winter, people often come to River Prairie to play Crokicurl or Kubb. Stay up to date with everything going on in River Prairie by keeping tabs on our event calendar or signing up for our weekly e-newsletter. 
Centennial Park is home to 2.5 miles of singletrack trails that are made for mountain biking and hiking in the warmer months and fat tire biking and snowshoeing in the winter. Entry is free and all are welcome to come recreate!
Nestled in the scenic landscapes of Altoona, WI is Lake Altoona County Park. This picturesque area offers a wide range of things to do that cater to families, nature enthusiasts and outdoor adventurers. Enjoy the lake by indulging in a variety of aquatic activities like boating, water skiing, swimming, kayaking, fishing or paddleboarding. Lake Altoona and Altoona Beach are also home to the Ski Sprites! This water ski show team entertains visitors every Wednesday and Sunday evening at 6:30 p.m. from June through Labor Day. Admission to their show is FREE! Talk about a fun, no-cost summer activity! Explore the rest of the park by settling down for a picnic or hitting the nature trail! An entrance fee to the park is required and pets are not allowed.
Cinder City Park is located north of Spooner Avenue and east of 10th Street West and is comprised of approximately 25 acres. It's home to baseball and softball fields and includes a playground nestled in the pines for kids and families to enjoy. Every year, this park hosts "Cinder City Days" as a kickoff to summer. The weekend typically includes a car show, live music, a carnival and much more for attendees of all ages. 
Fishing & Kayaking
With the Eau Claire River running through Altoona and Lake Altoona being a hot spot for all kinds of outdoor recreation, the city of Altoona is a great city for fishing and kayaking. The Eau Claire River is known for Smallmouth Bass, Largemouth Bass, Panfish, Catfish, Musky, Trout and Walleye. Lake Altoona is approximately 720 acres with a maximum depth of 25 feet and is known for Musky, Panfish, Smallmouth Bass and Walleye. For kayaking, Lake Altoona is a great place to go for beginners or paddlers who are looking for a much easier and slower float. The Eau Claire River is recommended for more experienced kayakers due to encounters with rapids. River Prairie has a kayak launch and floaters can paddle west down to the confluence in Phoenix Park or get out at Hobb's Landing near Hobbs Municipal Ice Center right past the UW-Eau Claire campus. Learn more about places to fish in the area here and discover everything you need to know about kayaking in the Chippewa Valley here.