Winter Bucket List 
What Eau Claire winter lacks in warmth, it makes up for in beauty and adventure. With an abundance of snowy trails to explore, local shops to spend money at, and events to attend, Eau Claire is the perfect haven for winter family fun or just a weekend getaway. Here are the top things to do in Eau Claire this winter.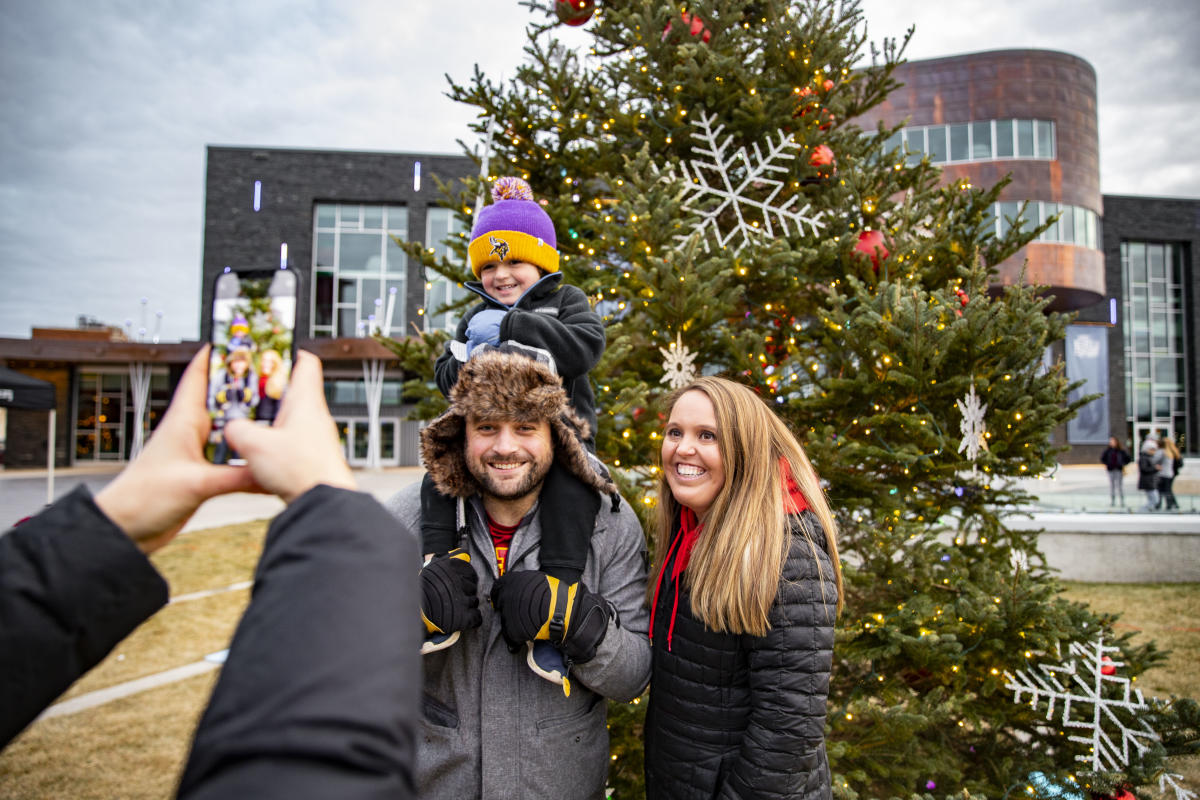 Wintertime in the City will take place in downtown Eau Claire with the "Ho-Ho-HEAU Holiday Kickoff" on Small Business Saturday, November 25, 2023! Expect photos with Santa, hot chocolate stands, caroling, horse-drawn carriage rides, lit trees, and holiday street decor throughout downtown Eau Claire! Plus, this is the perfect day to do some holiday shopping and support our local economy. Scroll further down this list to find some shops we recommend visiting. 
Make a return to the West Grand district in downtown Eau Claire on Friday, December 1, 2023, for the annual Clearwater Winter Parade. The parade will kickstart with fireworks at 6:30 PM and then travel along West Grand Avenue and First Avenue.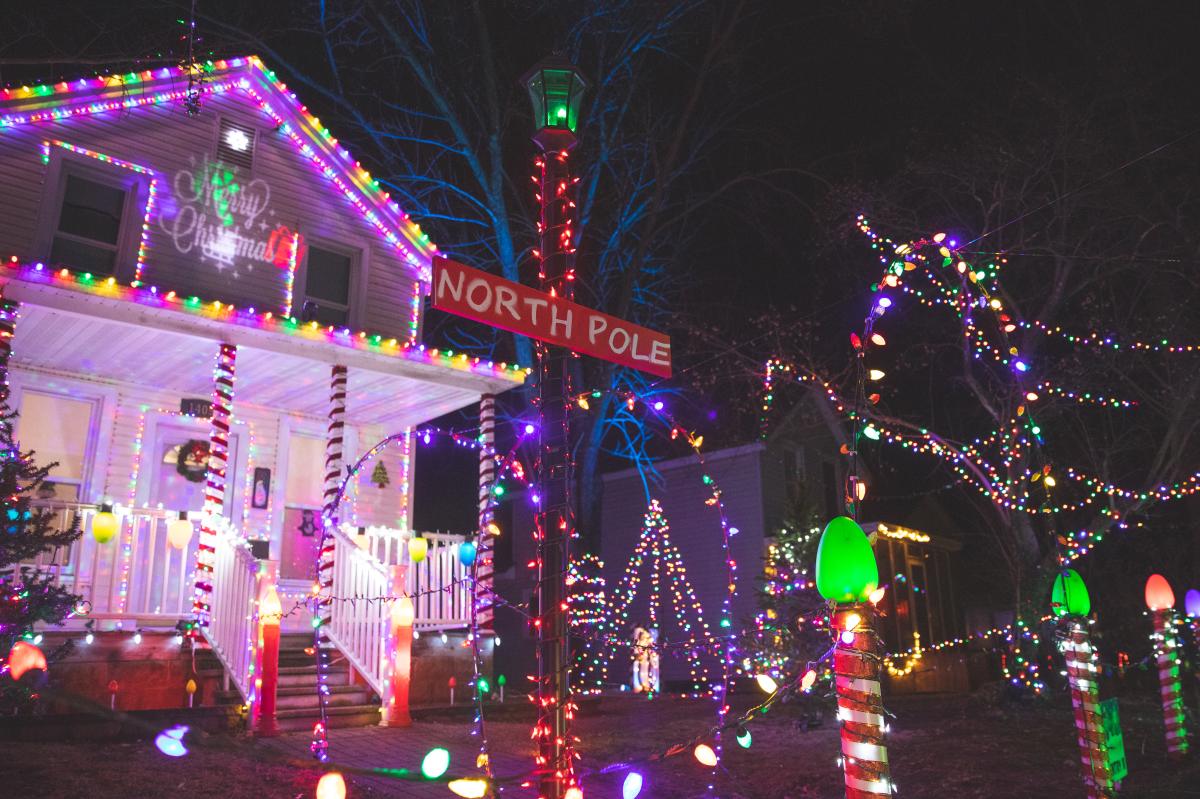 Pack your fam into the car, crank the Christmas tunes, and pull up the Chippewa Valley Parade of Lights event on your map! All December long, you can drive through the streets of Eau Claire and find homes and businesses sharing their holiday cheer as they light up their buildings with holiday lights and other winter decorations. Get all the participating addresses here and take in the entire experience during the most wonderful time of the year!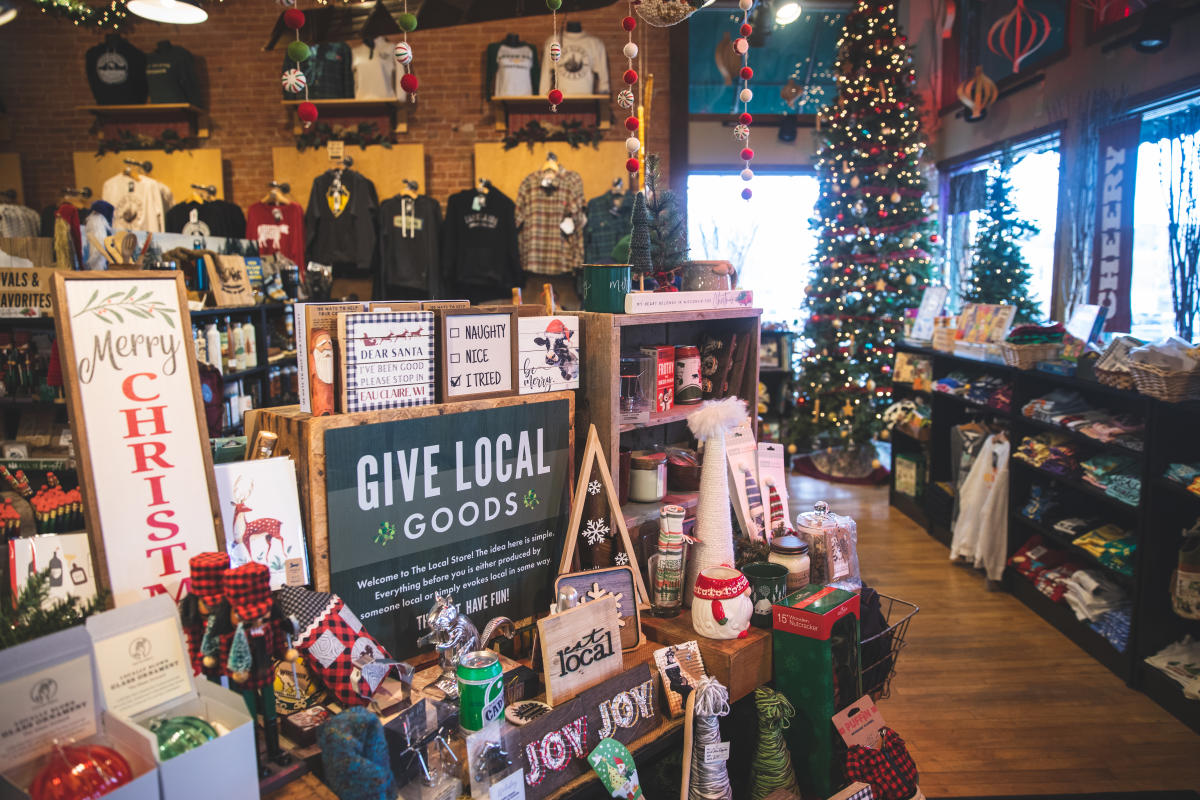 Shopping local has always been important, but it is now more than ever before. Downtown Eau Claire is the prime place for gift shopping. There is sure to be a local gift that everyone on your list will love, and you will never have to risk getting your loved ones the same thing as someone else. Plus, treat yourself too! For music lovers, grab a record from Revival Records. For art lovers, find an original piece of work at Tangled Up In Hue. For the fashionistas, Hello Adorn or Token Jewelry have a wide array of accessories that could make great stocking stuffers. If you're just looking for a great variety of all locally made items, The Local Store is guaranteed to have what you're looking for. It doesn't stop there; there are plenty of local businesses in the area for you to fall in love with. Visit this page to plan your entire shopping trip in Eau Claire.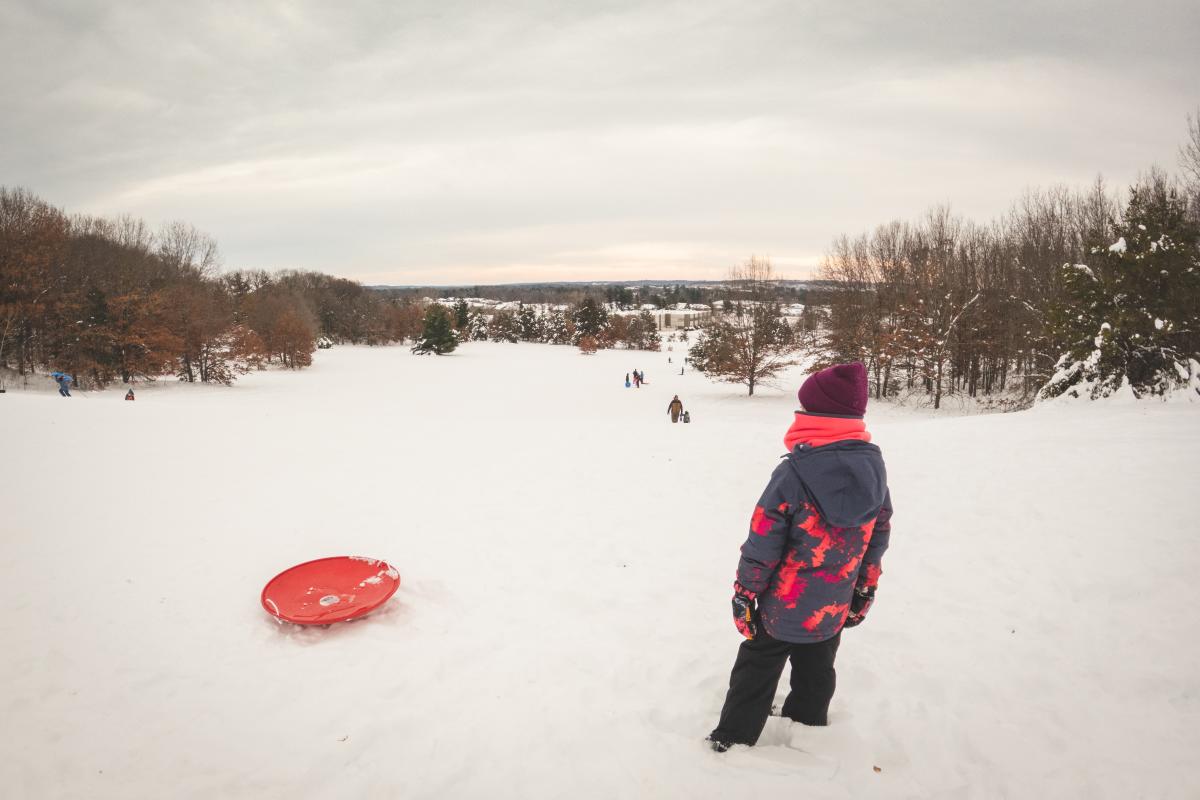 Throw on those snow pants and pull on your hats and mittens because what's a winter bucket list without some sledding? You'll bring out your inner child while racing down Eau Claire's sledding hills and laughing as you take some tumbles at the bottom. Find your hill on this map and embrace a day of rosy cheeks, runny noses, and warm memories!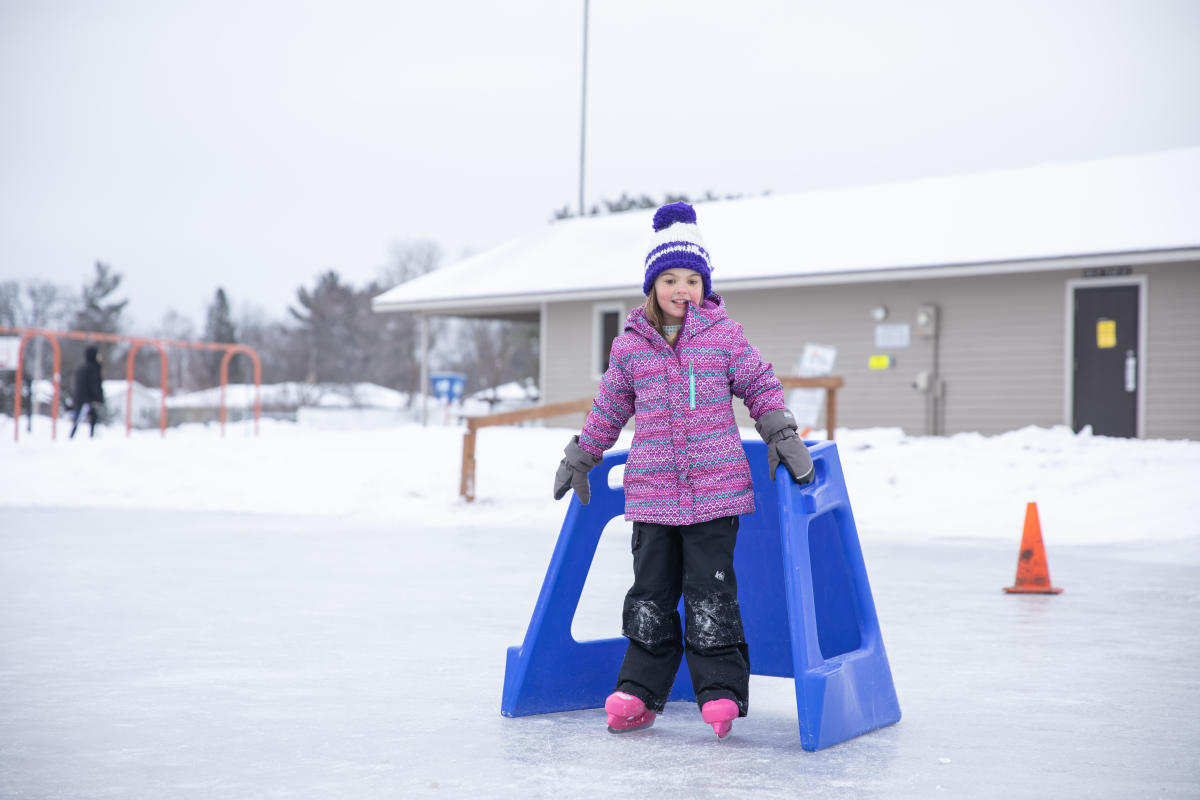 Sledding AND ice skating? You bet! That's the perfect way to spend a winter afternoon in Eau Claire. Head over to Pinehurst Park, Putnam Heights Elementary School, or Roosevelt Elementary School to find a boarded ice rink for you and the crew to glide on or Boyd Park where a frozen puddle of water is made into a rink each year. You'll be making laps around the rink in NO time! You may take a few hits to the ground but always remember: it's not about how you fall; it's about how you get up!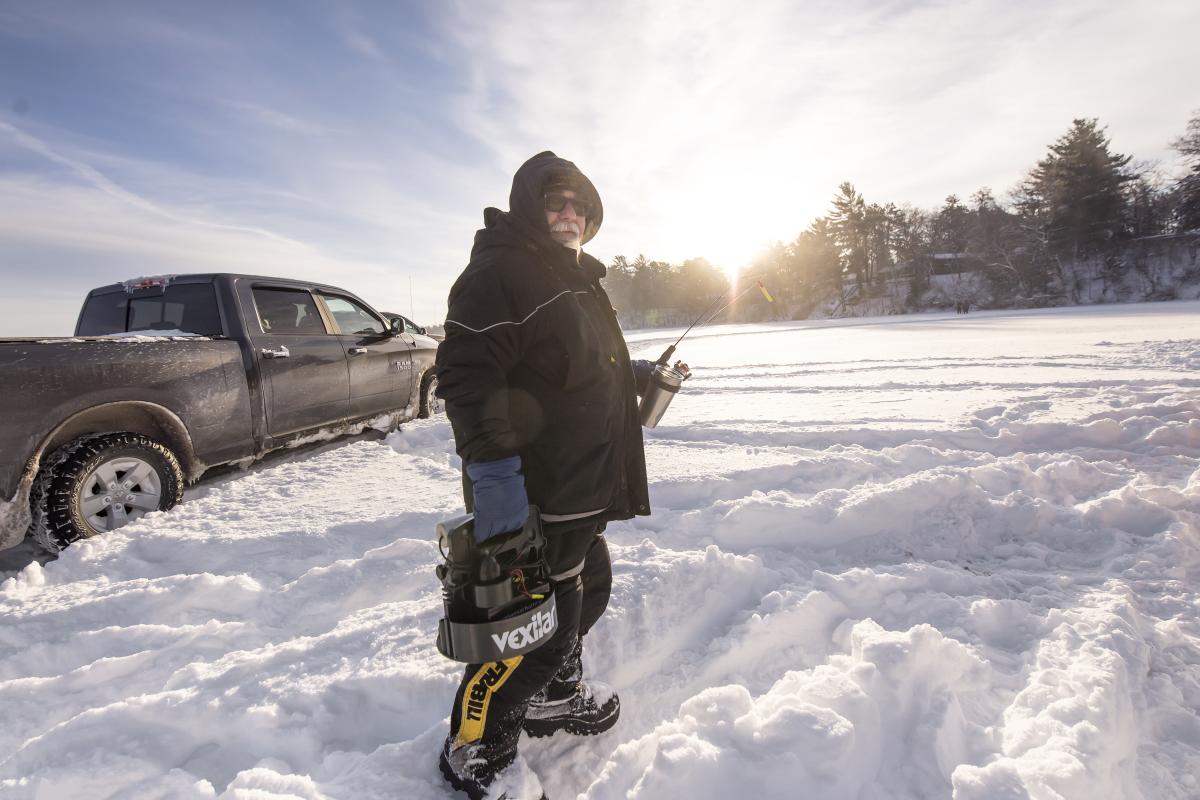 Spending the day in the middle of a frozen lake in the winter? Doesn't get more Wisconsin than that! Grab your fishing gear, your warmest clothes, and your best pals to do some ice fishing at the annual JIG's UP Ice Fishing Contest put on by the University of Wisconsin-Eau Claire on Lake Wissota in Chippewa Falls . Mark your calendars for Saturday, February 7, 2024! If you don't get lucky with fish, you may get lucky with some of the raffle prizes. A catch of the day and prizes? Definitely worth a day out on the ice!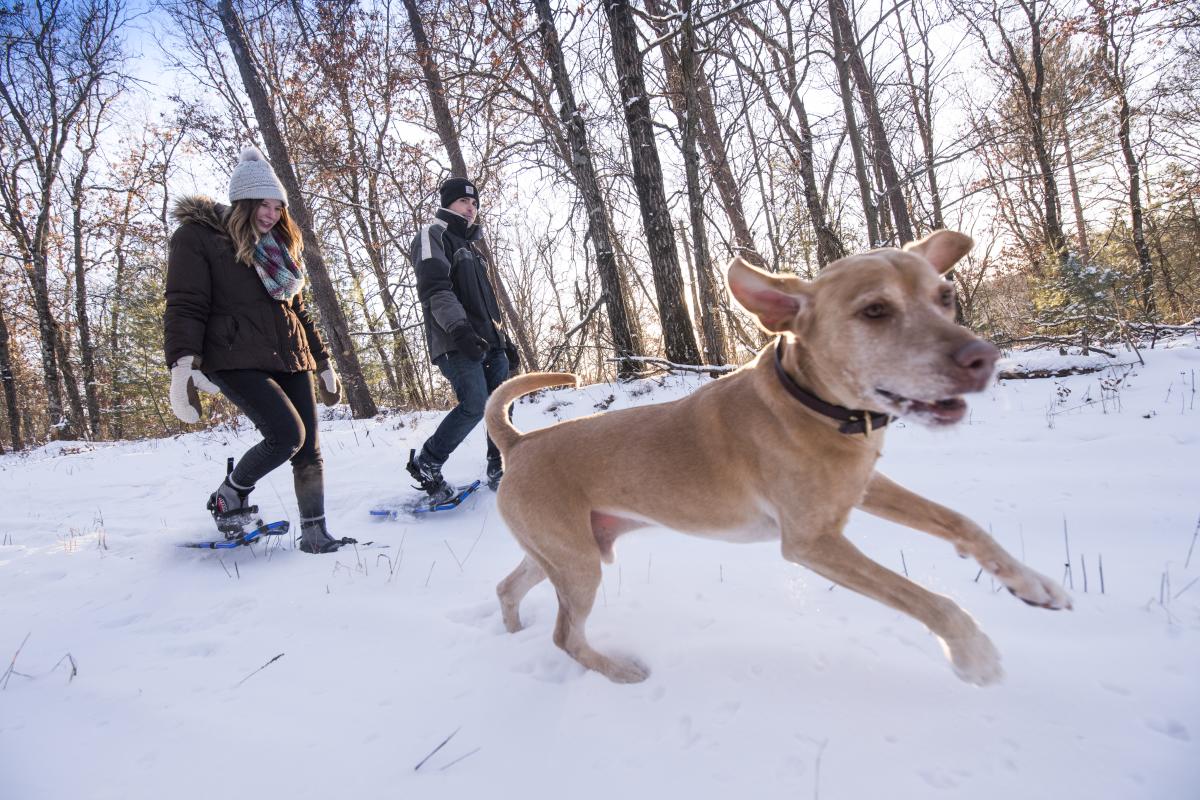 Don't spend this winter cooped up inside! Eau Claire deserves to be explored in every season. Snow covering a trail never stops outdoor enthusiasts from getting out and staying active. All you have to do is grab a pair of snowshoes and put one foot in front of the other on the trails. Plus, our furry friends need some dog-friendly winter activities this season too! Check out places like Wheaton Park, Lowes Creek County Park, and more for a winter wonderland adventure!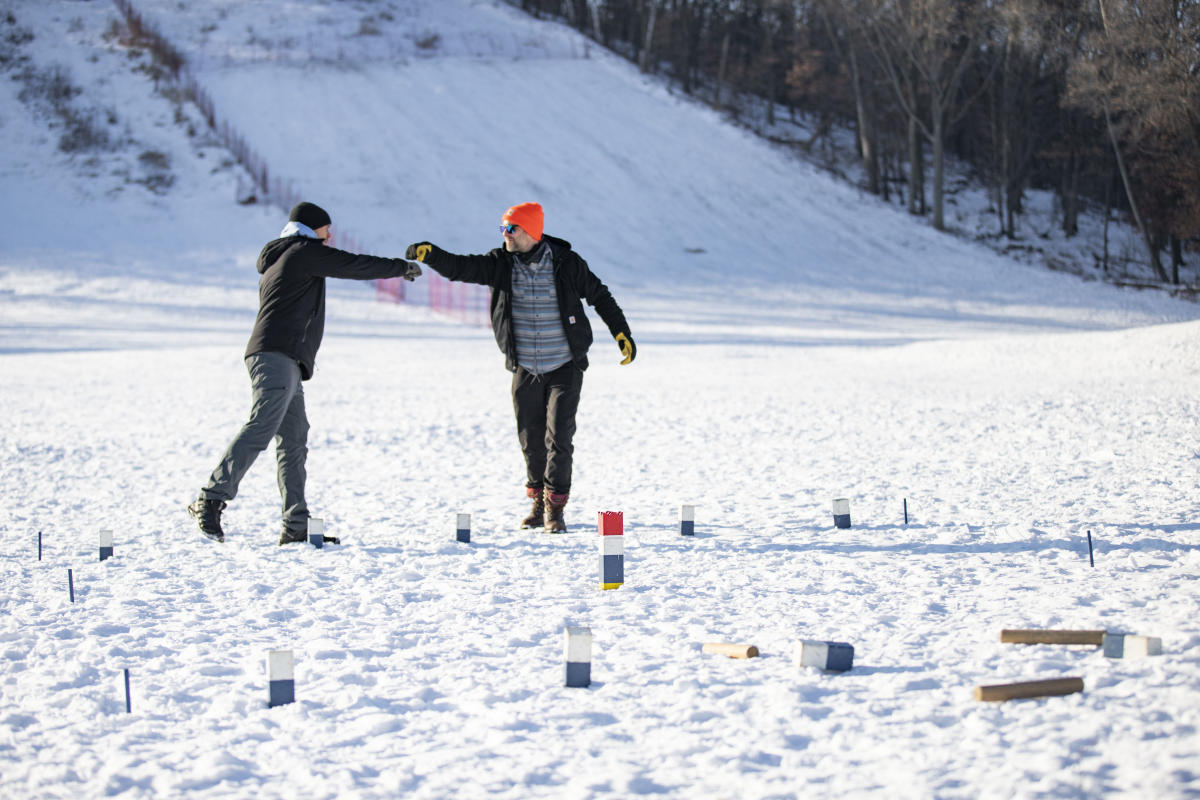 The wonderful thing about Kubb is that you can set up your pitch anywhere at any time and start your game. Challenge your friends and family to a game in your backyard or even at some of Eau Claire's most iconic places like River Prairie, Pinehurst Park, or Phoenix Park. Losers have to shovel the driveway when they get home?
9. Stroll through the Christmas Village at Irvine Park
When you need to add a little sparkle and shine to your winter, you must head to the Christmas Village at Irvine Park in Chippewa Falls. The park gets wrapped in over 100,000 Christmas lights and covered with over 100 life-size Christmas scenes that help tell the story of the city's early history. The display is available to drive/walk through on Monday-Sunday from 7 am-9:30 pm from Thanksgiving through January 1, 2024. It will also be open until midnight on Christmas Eve (12/24/2023). The Christmas Village is free to attend but donations are always appreciated to help keep this tradition alive in the Chippewa Valley.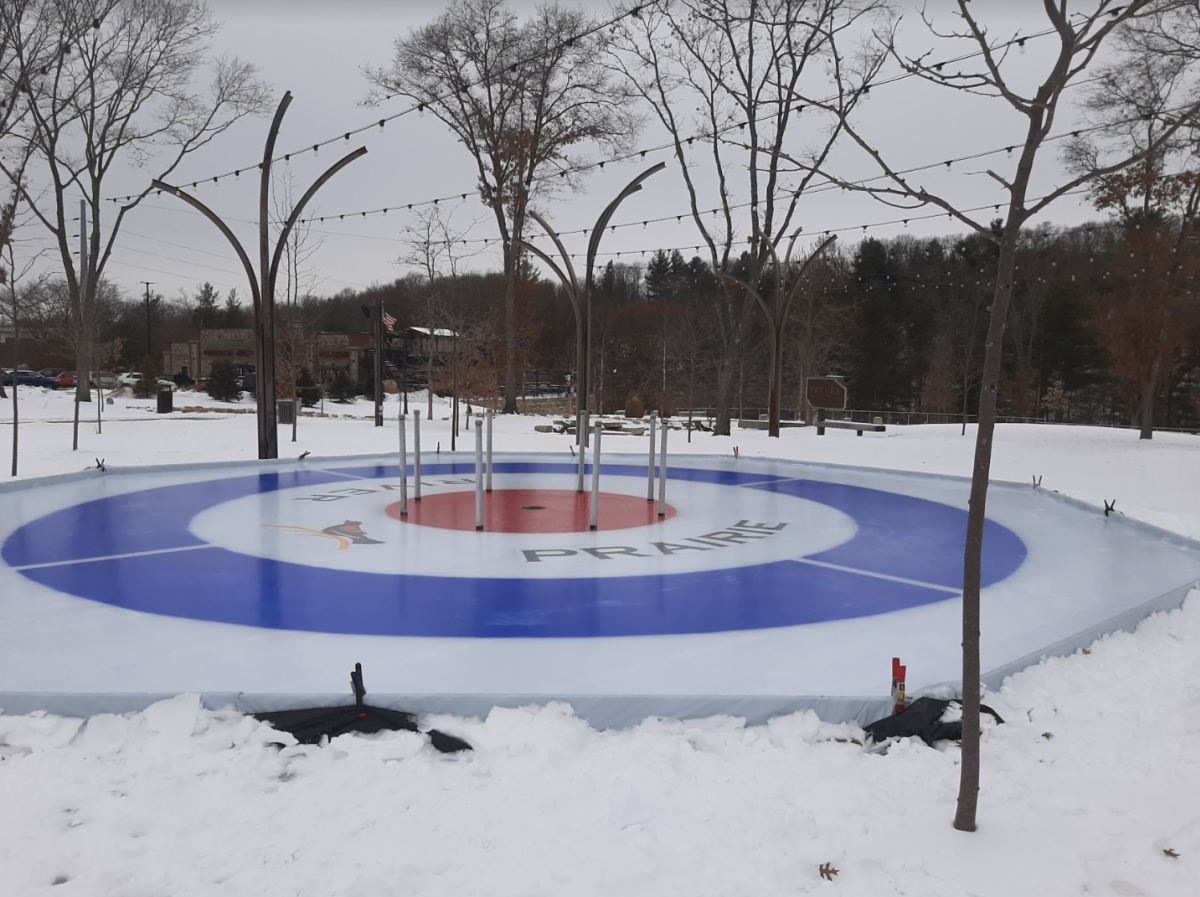 Have you ever tried your hand at Crokicurl before? Unless you've lived in/visited Canada, chances are your answer is no! Crokicurl is a game that is a combination of curling and a Canadian board game called "Crokinole". River Prairie Park in Altoona, just 3 miles from downtown Eau Claire, now has their very own Crokicurl rink that you can play on each winter as well as Pinehurst Park in Eau Claire. Everything about this cool winter game (no pun intended) can be found here including instructions on how to play.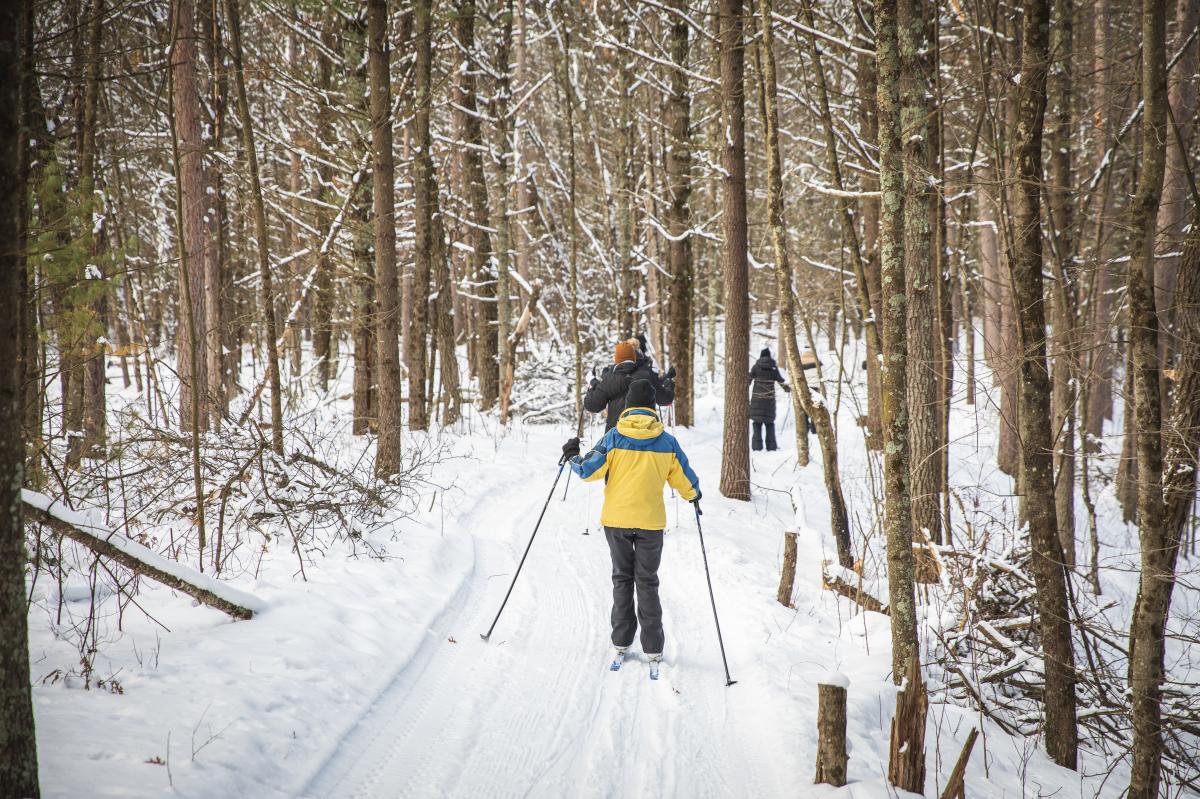 There are so many ways to move your body during Eau Claire winters, and there are endless trails and activities to explore. If there's one way we'd recommend getting out on the trails, it's on cross-country skis! Bring your gear to the cross-country ski trails at Tower Ridge, Pinehurst Park, Lowes Creek, and many other area parks. If you don't have equipment of your own– no worries! Head to Beaver Creek Reserve for ski and boots rentals, and explore their miles of cross-country skiing trails this winter.
Share your warm winter moments with us with #CaptureEC!
Eau Claire Seasonal Bucket Lists