The votes are in! We ran a poll on our Instagram page asking the locals their favorite places to go in Eau Claire for burgers, Bloody Marys, cheese curds, pizza, craft beer, wings, fish fries, and breakfast. Below are the Eau Claire restaurants that, according to locals, do it best!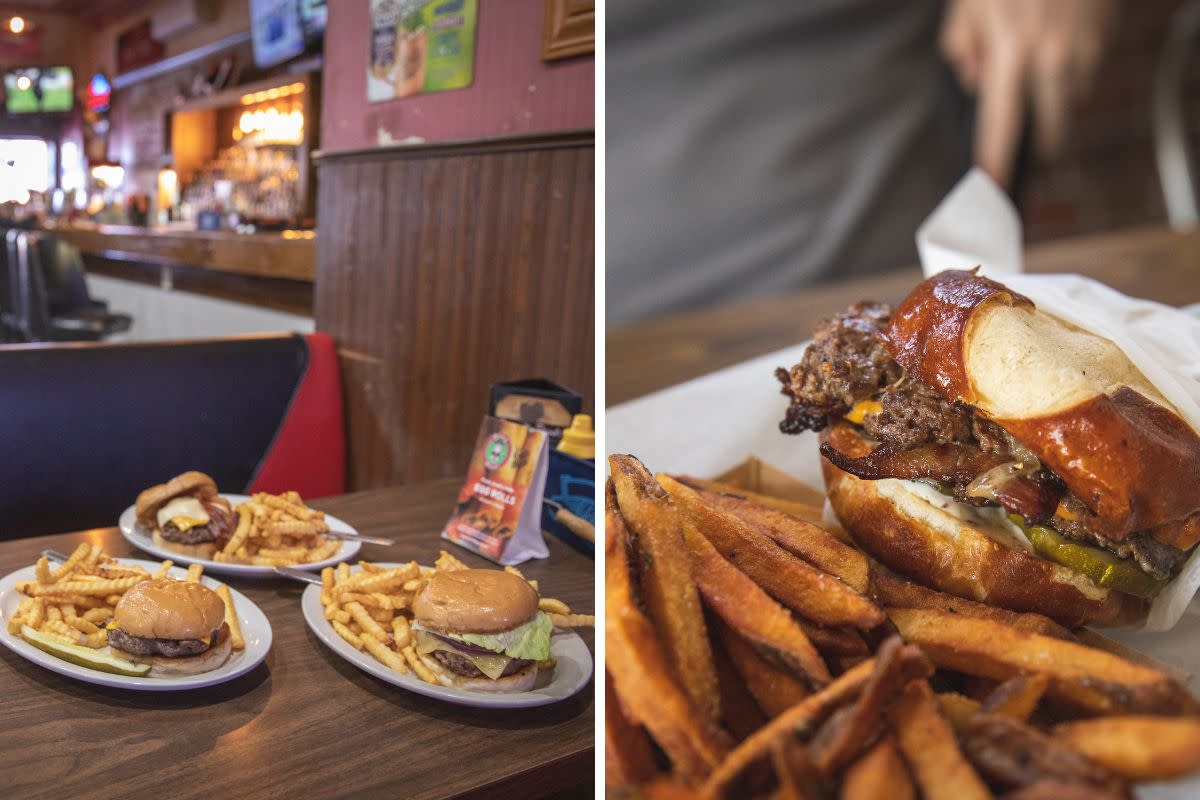 You know you have two really good burger spots when the locals can't just pick one! Here's the thing: each of these places has its own unique identity. Court'n House has been slinging burgers in Eau Claire since 2003 and has become an iconic staple for our city. So much so that it landed a spot on our 10 Iconic Eau Claire Eats list! Valley Burger, on the other hand, opened its doors in 2022 and very quickly wowed our local crowd. You can't go wrong with a burger from either of these places. To find more delicious burgers in our area, click here.

We're guessing you see the Laffy Taffy on that Bloody and are questioning everything you've ever known about this drink. Well, that's just the Big T's thing to do and locals eat it up (or should we say drink it up?) Big T's only serves their grand Bloodys (like the one pictured above) on Sundays. Now if you ever have a little too much fun on a Saturday in Eau Claire, you know where to go on a Sunday morning. For more tasty Bloody Marys in Eau Claire, click here.

It didn't take long for us to start talking about cheese. The locals have voted Northern Tap House as the best place to go in Eau Claire for cheese curds! The kicker is that Northern Tap House offers three different kinds of curds on its menu. Under appetizers, you'll see Signature Curds, Ellsworth Curds, and Fire Curds. The one thing that takes these curds to the next level is the sweet chili sauce that comes on the side. Don't get us wrong; we're big fans of ranch. But this sweet chili sauce is a game-changer! There are lots of great places to go in Eau Claire for cheese curds; find them here.

*Channeling our inner "Oscars Award Show" voice here*... And the award for best craft beer in Eau Claire goes to... The Brewing Projekt! At The Brewing Projekt, they like to say, "boring just isn't our style". Their beers are cool, funky, and just out of this world. Come try a flight of their brews with your friends, family and even your dogs (yes, this brewery is dog-friendly). In the warmer months, enjoy your brewskis on their outdoor lawn or rooftop patio overlooking the beautiful Chippewa River. To browse through other breweries in our area, click here.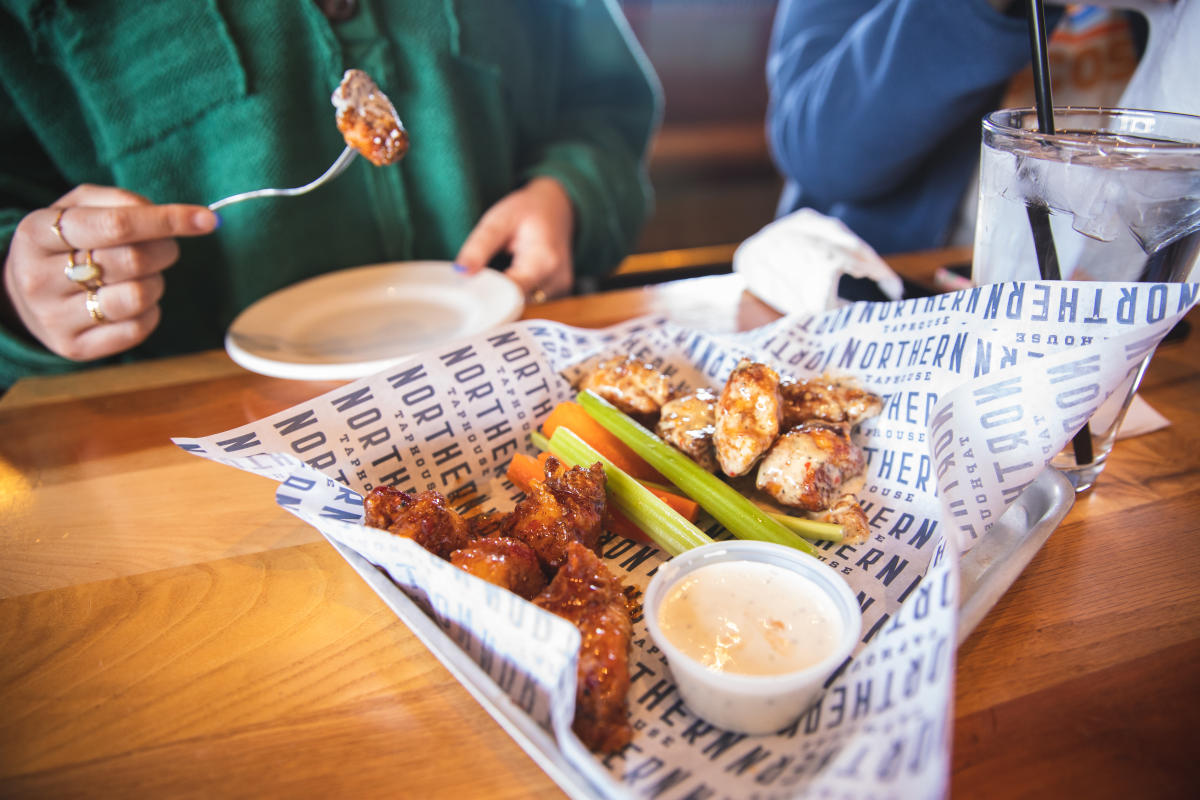 It's time to crown the winner for best wings in Eau Claire. Happy to announce that Northern Tap House makes it on this list once again! After trying their cheese curds, give their wings a shot too. They offer bone-in and boneless along with a variety of different unique sauces and dry rubs. 

Friday night Fish Fries are sacred in the state of Wisconsin. Wondering where to go for the best fish fry in Eau Claire? The locals say that 4 Mile Restaurant & Bar is the place to go. This place just screams "traditional Wisconsin supper club" right when you walk through the doors. Come order your Old Fashioned and chow down on some really good fish and enjoy the ultimate Wisconsin supper club experience. To explore other restaurants in Eau Claire that offer fish fries, click here.

We're wrapping up this list with the best place to go for breakfast in Eau Claire. The Nucleus on Water St. was the reigning champ of the poll! This spot is widely loved by locals and university students considering its close proximity to the UW-Eau Claire campus. You certainly can't go wrong with anything from their menu, but rumor has it that their Lemon Ricotta Pancakes are to die for. To see more breakfast/brunch spots in Eau Claire, click here.