Get ready for a smooth takeoff with these unbeatable drink flights to experience in Eau Claire! For those who can't decide on one menu item, flights are your perfect solution to getting a little bit of everything out of your dining experience in Eau Claire. Let's take a spirited journey through the Chippewa Valley and see some of the best restaurants with drink flights!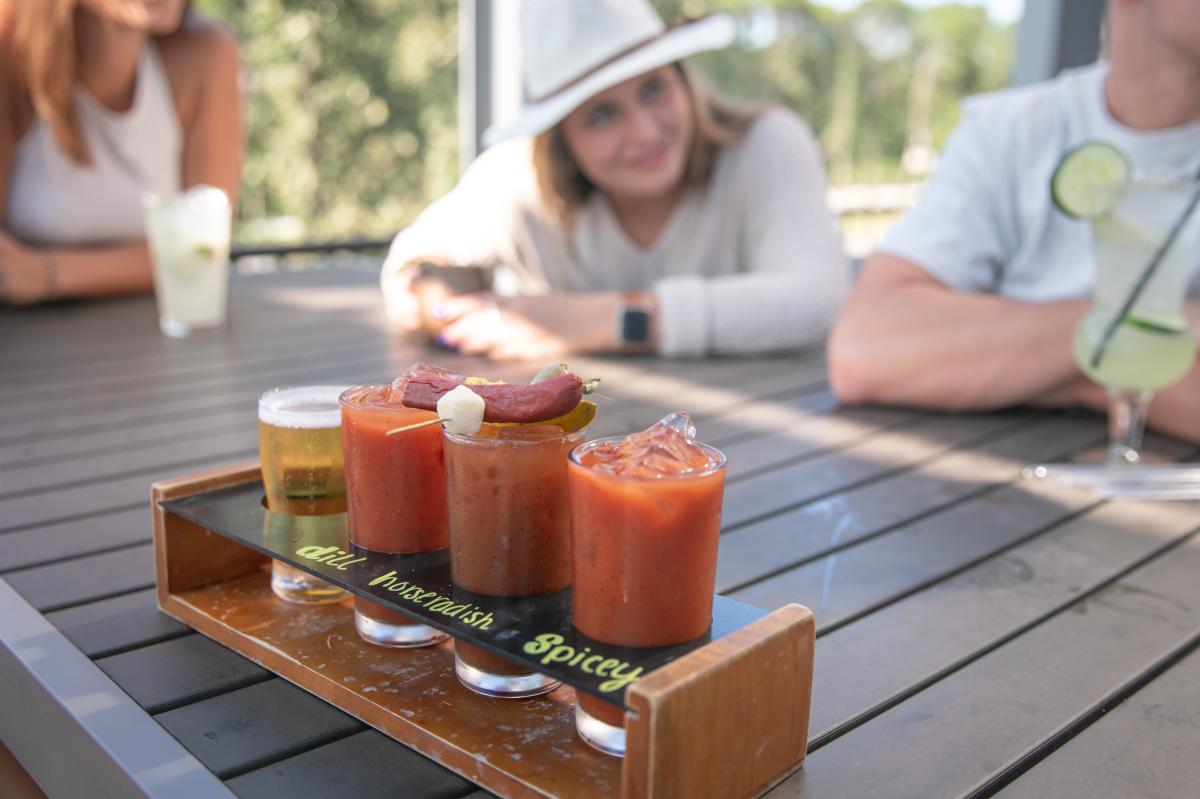 You might as well refer to 44 North as an airport with the variety of cocktail flights they offer all year round! The flight experts at 44 North offer Bloody Mary, margarita, Long Island, mojito, draft beer, and frozen flights. Sip on fruity flavors like strawberry, raspberry, and mango mojitos and margaritas, and be sure to stop in to try their rotating frozen cocktail flights. They get incredibly creative with everything from Christmas flavors, shamrock themes, and even Taylor Swift-inspired cocktail blends!

Set the brunch tone right with a mimosa flight at City Eats at Metropolis Resort and Conference Center! Get a taste of their refreshing orange, cranberry, pineapple, and raspberry blitz mimosas. Catch another flight at City Eats with their Fry Flights including a trio of french fries, sweet potato fries, and tator tots with a flight of BBQ, honey mustard, ranch, and chipotle ranch sauces. Here, you can get flights around the clock at breakfast, lunch, and dinner!

Of course, you're sure to find beer flights on nearly every corner of Eau Claire at the area's breweries. Order picturesque beer flights at The Brewing Projekt, Lazy Monk Brewing, Leinie Lodge, Ombibulous, or Northwoods Brew Pub. If you're feeling hungry, order a beer flight with a paired cheese flight at 3rd & Vine, and experience all the flavors!  As you're hopping on your flights at these local breweries, be sure to mark off the locations on your free Eau Claire Brew Pass so that you can win t-shirts, stickers, and playing cards– just for drinking beer! Click here to see a complete list of can't-miss breweries in Eau Claire.

Yes, you can find coffee flights in Eau Claire, too! Take a day trip to Osseo, WI, just a 30-minute drive from Eau Claire, and visit the Osseo Nickel Barn for delicious latte flights made with love and lots of flavor! Order seasonal flavors throughout the year, and pair your flights with fresh baked goods from the Nickel Barn. After you've filled up, shop around the barn for antiques, cheese, flowers, and other home decor. Check out other ways to explore Osseo here. 

When you can't choose just one flavor or type of coffee to order, you can have three at The French Press in Eau Claire! On Tuesday-Friday, The French Press offers rotating coffee flight combinations with options like cold brew, lattes, mochas, macha, chai tea, and more, all with flavors appropriate for the current season. Grab breakfast and pastries at The French Press, and find out for yourself which drink is the best on The French Press's flights!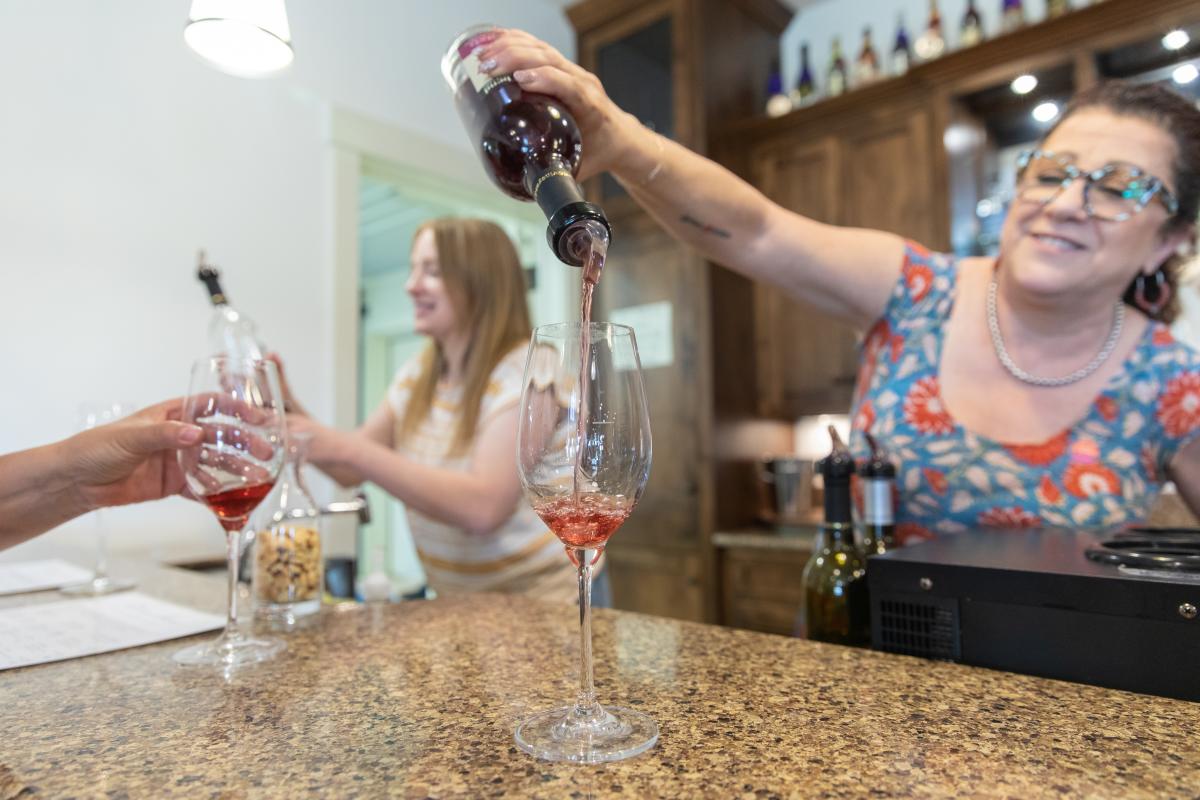 It wouldn't be right to only try one flavor of wine at Eau Claire's local wineries. Head to River Bend Winery & Distillery in Town of Wheaton, and get a flight of wine samples to discover your wine taste! Choose from sweet to dry flight groupings, and shop around the winery for full bottles and other tasty treats like cheese boards, cheesecakes, and more for a lovely winery dining experience. After a few samples, try out drinks at River Bend's distillery and get a taste of their craft whiskeys, gin, and vodka. Explore all the wineries and distilleries in Eau Claire to find more wine and cocktail flights!
Catch flights in Eau Claire! Show us yours using #CaptureEC.