Fall Bucket List
An Eau Claire fall cannot be beat. Crunching around in the colorful leaves and picking the perfect pumpkin is what autumn is all about, and you'll be able to do all of that and more this season. During your visit to the area, we want you to live like a local and experience all the musts of the Chippewa Valley.
1. Experience the fall colors 
Oh, the colors! Eau Claire and the surrounding areas have the best views of the all of the fall colors. There are plenty of routes to drive, bike or walk; whatever you're feeling. Check out the best routes and viewing places here. 
2. Sip your way through the Chippewa Valley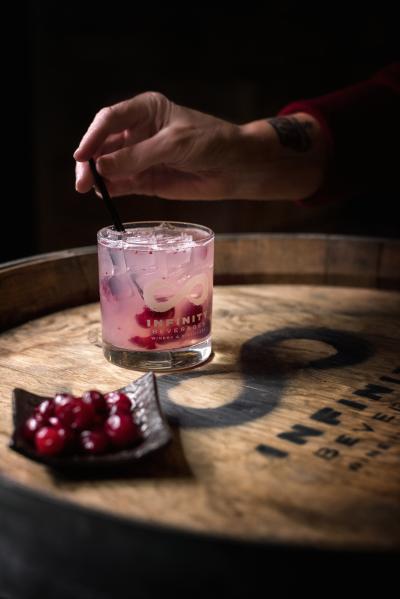 Follow the Chippewa Valley Craft Beverage guide to follow a craft winery, brewery and distillery trail. Visit each location and get a stamp. If you are able to stamp all eight establishments, you receive a Trail Guide certificate that is redeemable at any location. Are you up for the challenge? 
3. Pick a variety of apples in our famous Orchard Country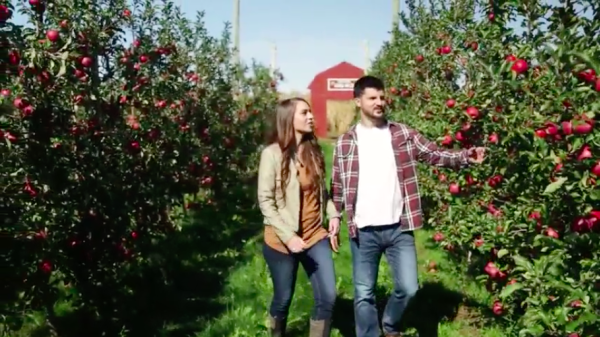 The Chippewa Valley is known for its abundant autumn harvest and that is never lacking in apples. Just north of Chippewa Falls is a region known as Orchard Country with apple trees that reach as far as the eye can see. From Macintosh to Honey Crisp, you can find all of your favorite apples in orchards like Autumn Harvest Winery & Orchard, Dixon's Apple Orchard, Leffel Roots Apple Orchard, Ferguson's, The Glass Orchard, Bushel & a Peck and AVEnue Orchard, or just all over the Eau Claire area in general. You know what the means? Apple pie, apple cider and caramel apples galore.
4. Take advantage of the last few days of the golf season 
Just because the leaves are falling does not mean that there's not time for another round of golf. There is still green to be seen, and where there is green, there is golf!  Head on out to Wild Ridge Golf Course or Princeton Valley Golf Course for a round or a great Friday Night Fish Fry. Be sure to check for their weekly specials to get your fix.
5. Fill your pots with festival autumn adornments 
The rich colors of autumn can be featured beautifully in your yard after a stop to Down to Earth Garden Center this season. This store features everything from lawn care supplies to beautiful flowers to coffee and sandwiches at their cafe. In addition to their regular services, the garden center also offers a variety of classes and workshops.
6. Pick the perfect pumpkin
Have some old-fashioned fun at Valley Pasture Farm this season. There are adventures waiting at every turn in the 4 acre corn maze and Spooky Ridge Trails. Challenge the family to a game of Kubb, Jenga, Twister, Gaga Ball and more! Don't forget to include the classic activities like wagon rides, giant Jack-O-Lanterns, GIANT pumpkins and so much more. Is there any better way to spend a fall day? We think not.
7. Meander through countless corn mazes 
Schultz's Country Barn has the perfect family outing this fall season. Take a challenging tour through the corn maze to see if you can find all of the checkpoints and take the little ones through the fantasy trick-or-treat corn maze. Don't forget your costumes! Get creative this year.
8. Cheer on the local Blugolds with a cup of hot chocolate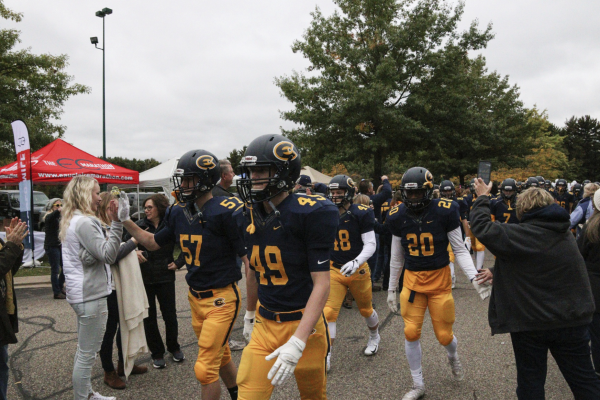 The UW-Eau Claire Blugold Football Team takes on another season as students flood into the city of Eau Claire this fall!  Take a trip down to historic Carson Park and spend a sunny afternoon in the bleachers with popcorn and good friends. When the sun goes down past the pine trees, bring out the blanket and hot chocolate as the Blugolds compete until the final seconds.
9. Celebrate Halloween in Eau Claire
Eau Claire knows how to do holiday's, and Halloween is no exception. A holiday made especially for showing off your creativity in the form of a Halloween costume and decorations? You bet the artistic community in Eau Claire thrives during this season. Whether you're looking for a night out on the town, a day of trick-or-treating with the kids or a relaxing day spent at the pumpkin patch, you're sure to find a city full of celebration.
10. Experience the history at Paul Bunyan Logging Camp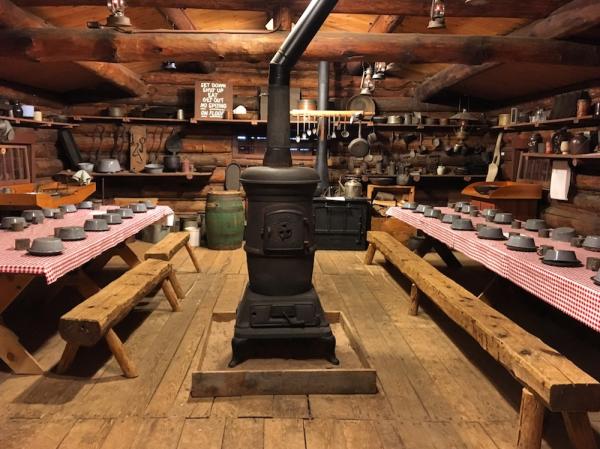 The Paul Bunyan Logging Camp is a place full of history. A family can make a day out of visiting the museum to learn a lot about the life of a lumberjack. Take a step back to the days of a blacksmith living in the lubber era of the Chippewa Valley and see real artifacts from that time. Who knows, maybe this could even inspire that Halloween costume we were talking about? 
11. Applaud local entertainers at Acoustic Cafe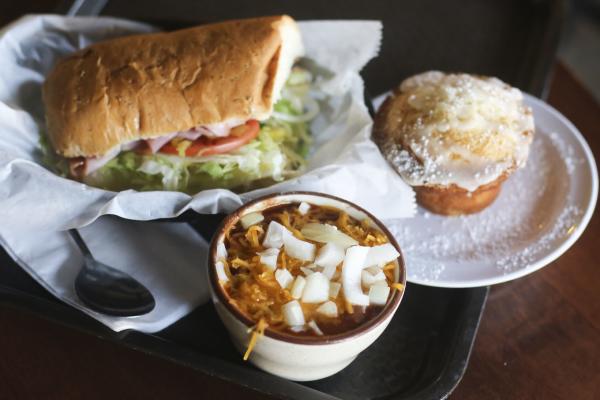 Acoustic Cafe, located in downtown Eau Claire on Barstow Street, is a hotbed of activities every night of the week and things don't slow down in the fall. You can bet on a knock out musical performance and a stellar menu filled with signature hoagies and soups. On the chillier nights when the leaves are falling relax in a booth with friends and a hot cup of tea. This cozy atmosphere fits in perfectly with the autumn vibes outside. If you can't catch an act here, chill out at the Lakely and listen to some local entertainment. 
While you're out checking off items of your bucket list, make sure to snap photos and share them with us using #CaptureEC.