Eau Claire Fall Bucket List
Autumn in Eau Claire cannot be beaten. Walking on top of crunchy leaves and picking out the perfect pumpkin from the patch is what fall is all about. Here in Eau Claire, you'll be able to do all of that and more. During your visit, we want you to live and feel like locals and experience all the treasured sights and things autumn brings to the Chippewa Valley.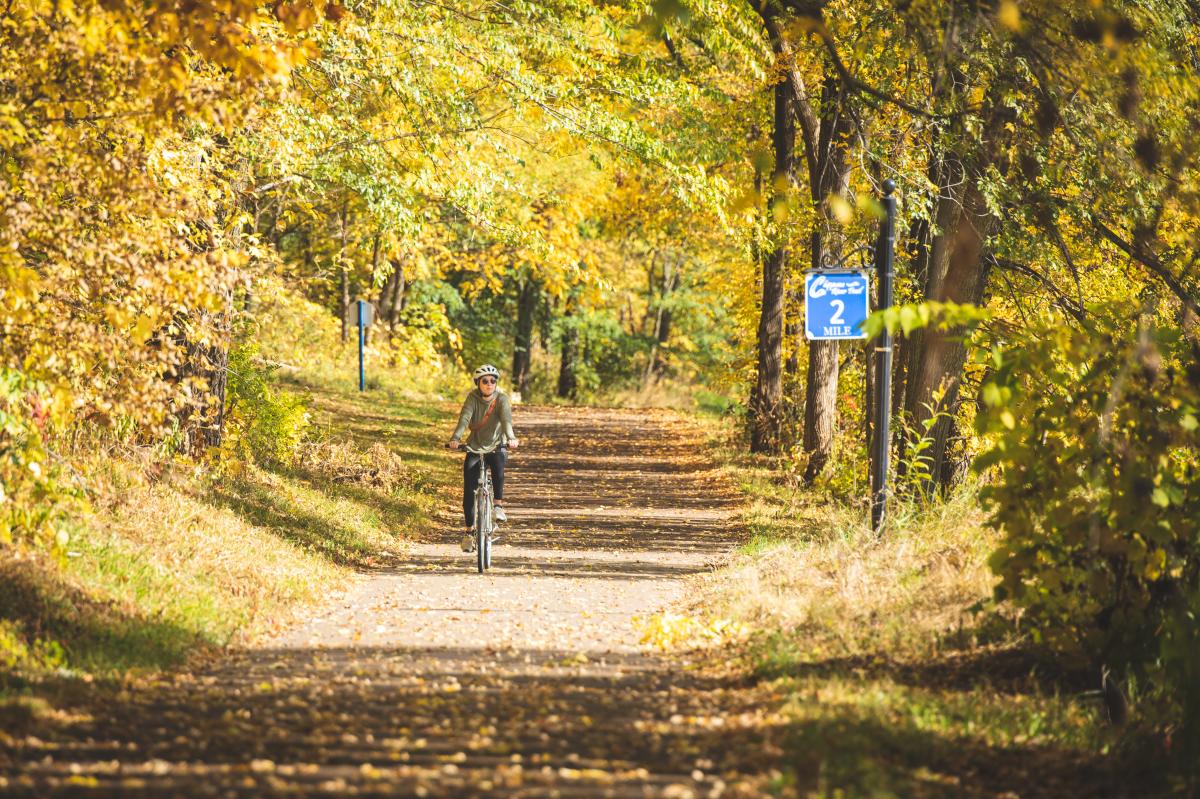 Oh, the colors! Eau Claire and the surrounding areas have the best views of all of the fall colors in northwestern Wisconsin. There are plenty of routes to drive, bike or walk. Check out the best routes and viewing places around and near Eau Claire along with Travel Wisconsin's fall color report. 
2. Sip your way through the Chippewa Valley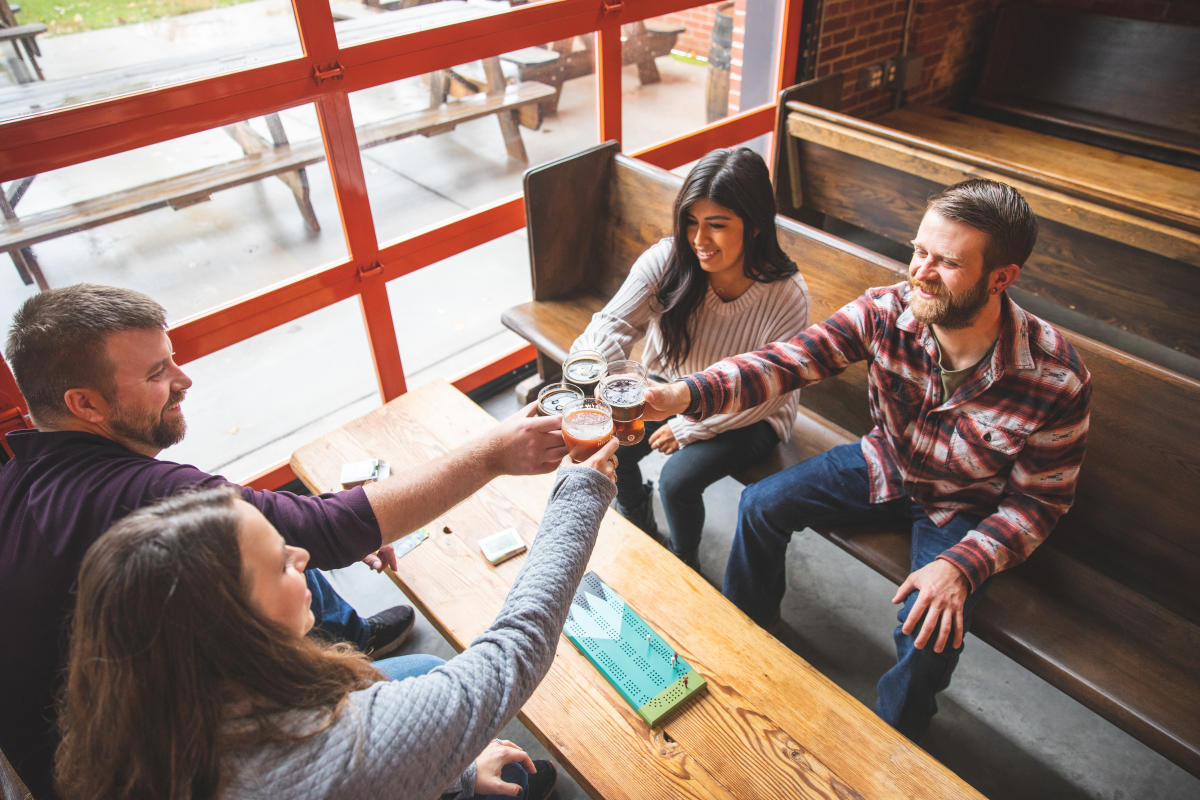 Get a taste of fall in Eau Claire at the city's breweries and wineries. Infinity Beverages Winery & Distillery celebrates the season by pouring drinks like the Caramel Apple Martini and their Apple Malt Whiskey. You can expect something sweet and savory in your glass here. If wine and spirits aren't your picks, celebrate the colors of fall in your flight glasses at Eau Claire's breweries. Beer tastes good during all seasons... at least that's what the state of Wisconsin believes.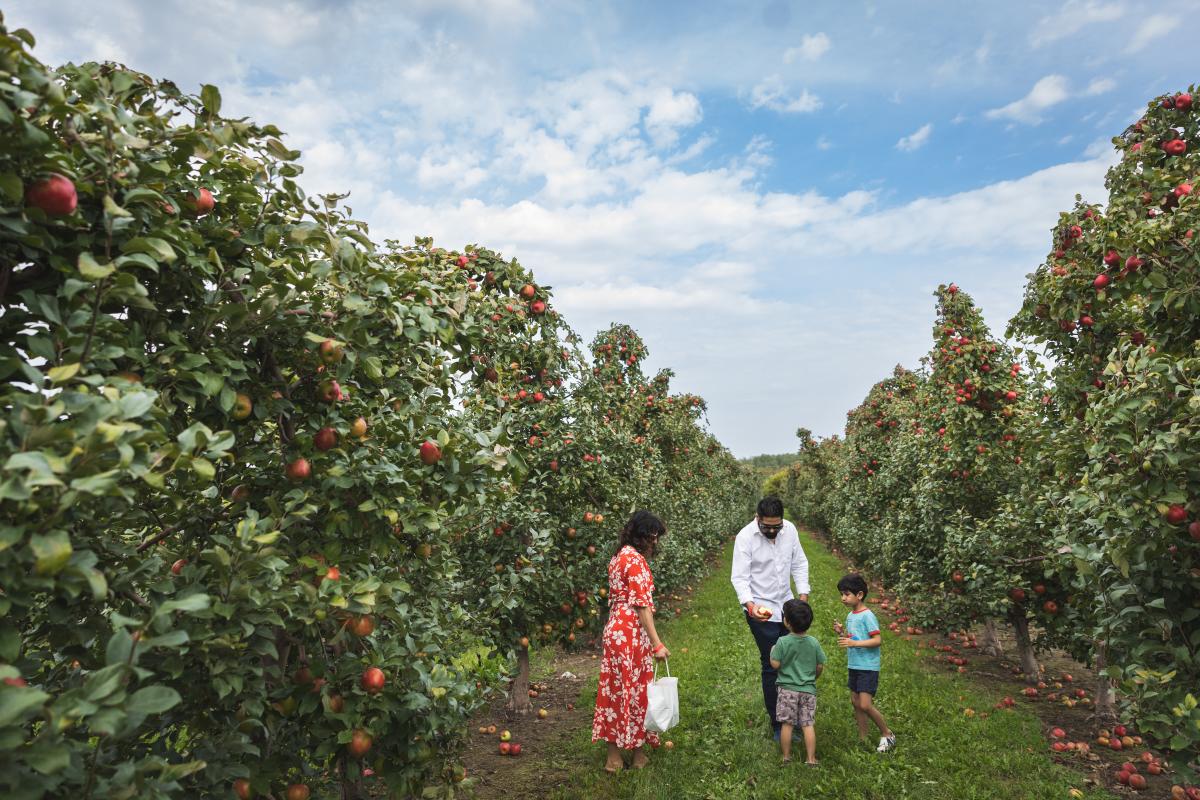 The Chippewa Valley is known for its abundant autumn harvest that is never lacking in apples. Just north of Chippewa Falls is a region known as Orchard Country with apple trees that reach as far as the eye can see. From Macintosh to Honey Crisp, you can find all of your favorite apples in orchards like Autumn Harvest Winery & Orchard, Dixon's Apple Orchard, Leffel Roots Apple Orchard, Ferguson's, The Glass Orchard, Bushel & a Peck, and AVEnue Orchard, or just all over the Eau Claire area in general. Do you know what that means? Apple pie, apple cider, and caramel apples galore. YUM!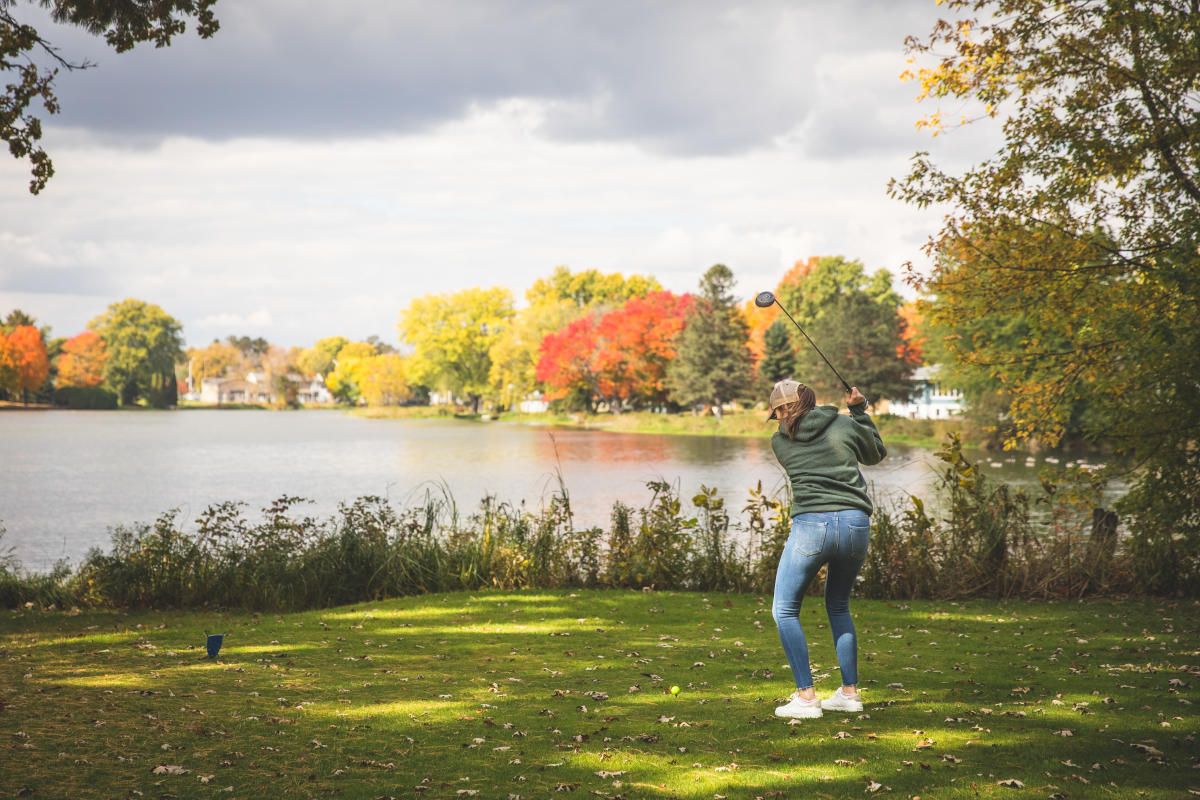 Just because the leaves are falling does not mean that there's no time for another round of golf. There is still green to be seen, and where there is green, there is golf!  Head on out to Wild Ridge Golf Course or Princeton Valley Golf Course for a round or a great Friday night fish fry. Be sure to check for their weekly specials to get your fix.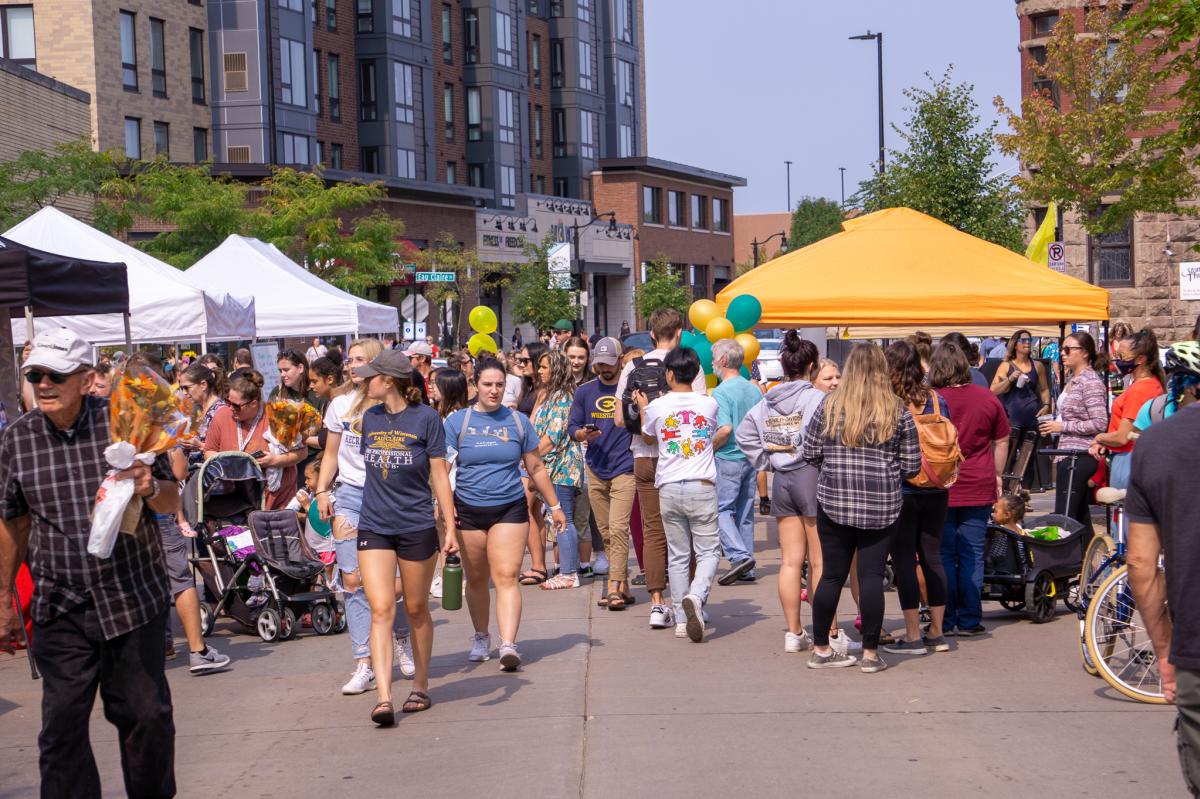 The downtown Eau Claire Fall Festival will be taking place Saturday, September 16, 2023, along South Barstow St. Come stroll down the street and enjoy a variety of food vendors, entertainment, retailers, kids activities, and more! 
6. Pick the perfect pumpkin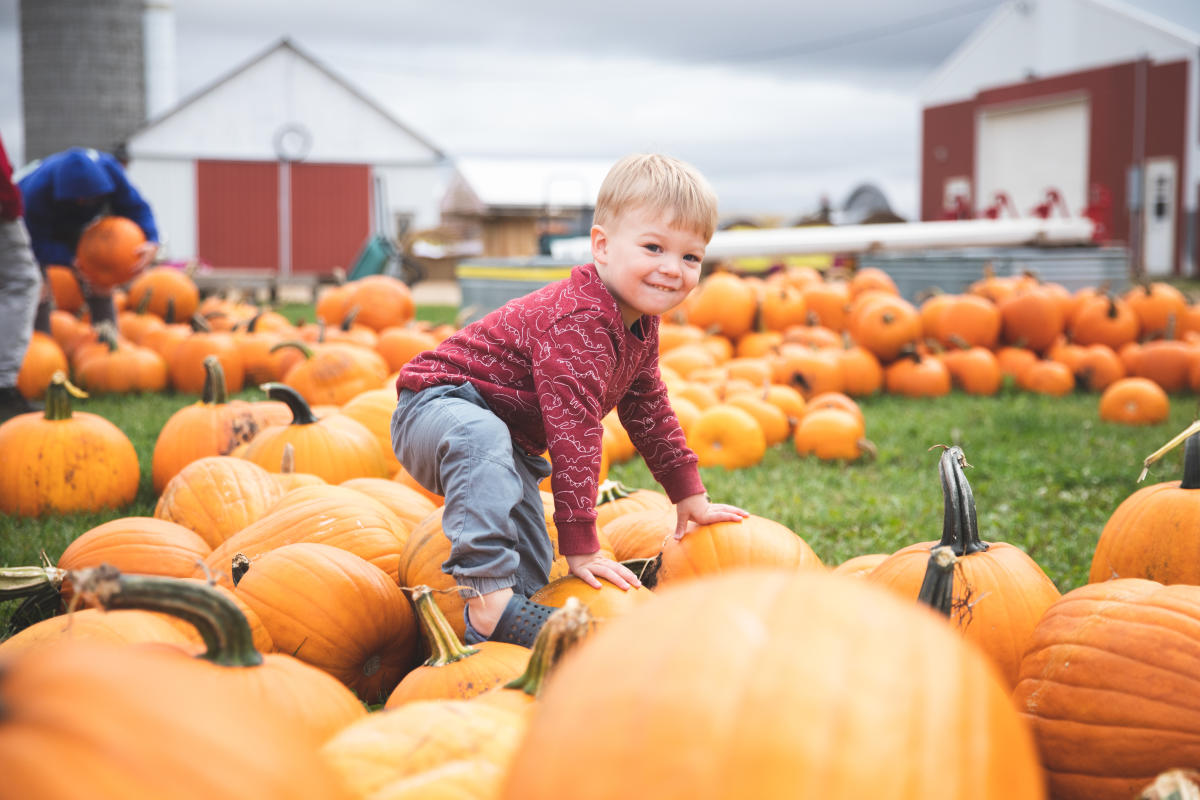 Have some good ole fall fun at pumpkin patches this season. Between Ferguson's Orchards, Govin's Farm, and Valley Pasture Farm, there is loads of fun to be had and literally tons of pumpkins to be picked. Grab the prettiest and plumpest ones you'll want to carve and display at your home. Is there any better way to spend a fall day? We think not. 
7. Meander through countless corn mazes 

Many of Eau Claire's and the surrounding area's orchards have many things to do for family outings this fall season. Gather the troops and make your way through the corn mazes. You can even make a competition of it; who can get through the corn maze the fastest? Ferguson's Orchards and Valley Pasture Farm have some stalks for you to get lost in. Leffel Roots shakes things up a bit by offering a night corn maze. OOO... spooky!
8. Go to River Prairie's Ginormous Pumpkin Festival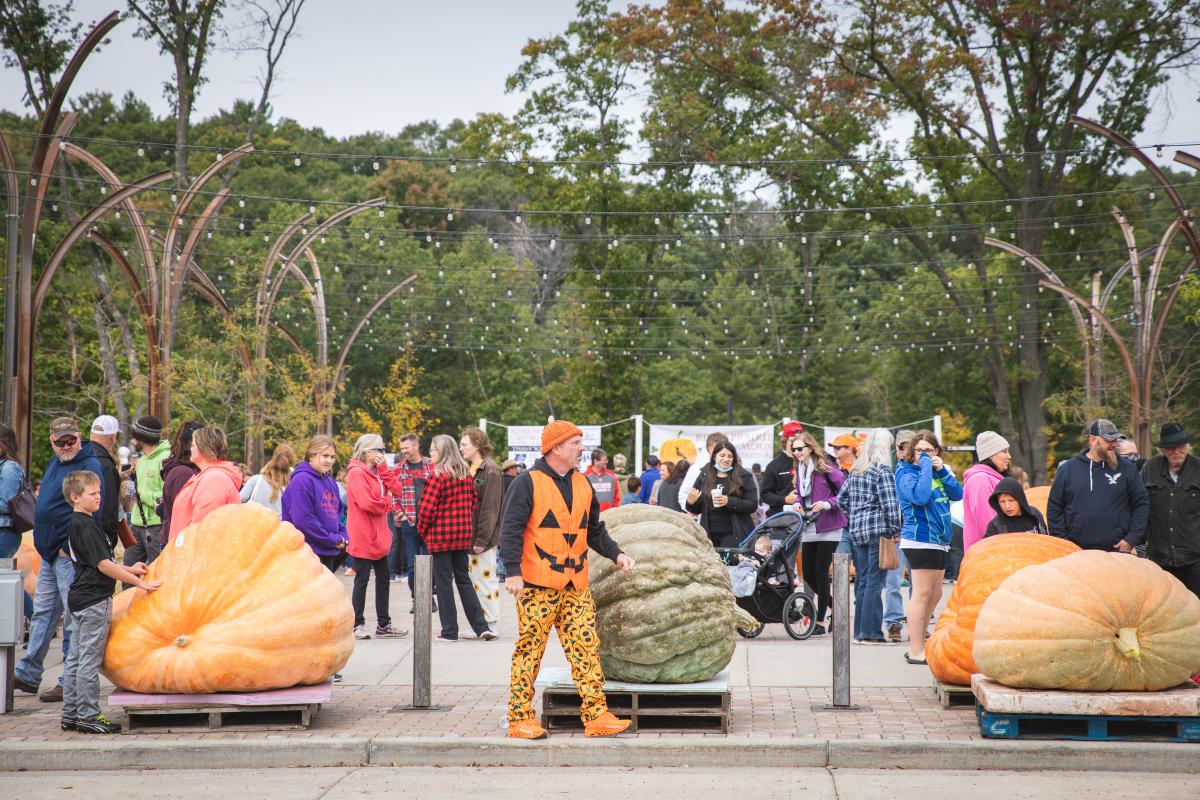 Make your way over to River Prairie in Altoona for the annual Ginormous Pumpkin Festival! You will not believe your eyes once you see how gigantic these pumpkins are! Giant pumpkin growers compete to grow the heaviest pumpkins each year and they finally get to see the fruits of their labor at the weight-offs at this festival. This year's (2023) Ginormous Pumpkin Festival will take place Saturday, September 23, 2023. It's one fall event that you will not want to miss out on! Learn more about it here.
9. Have a slice of apple pie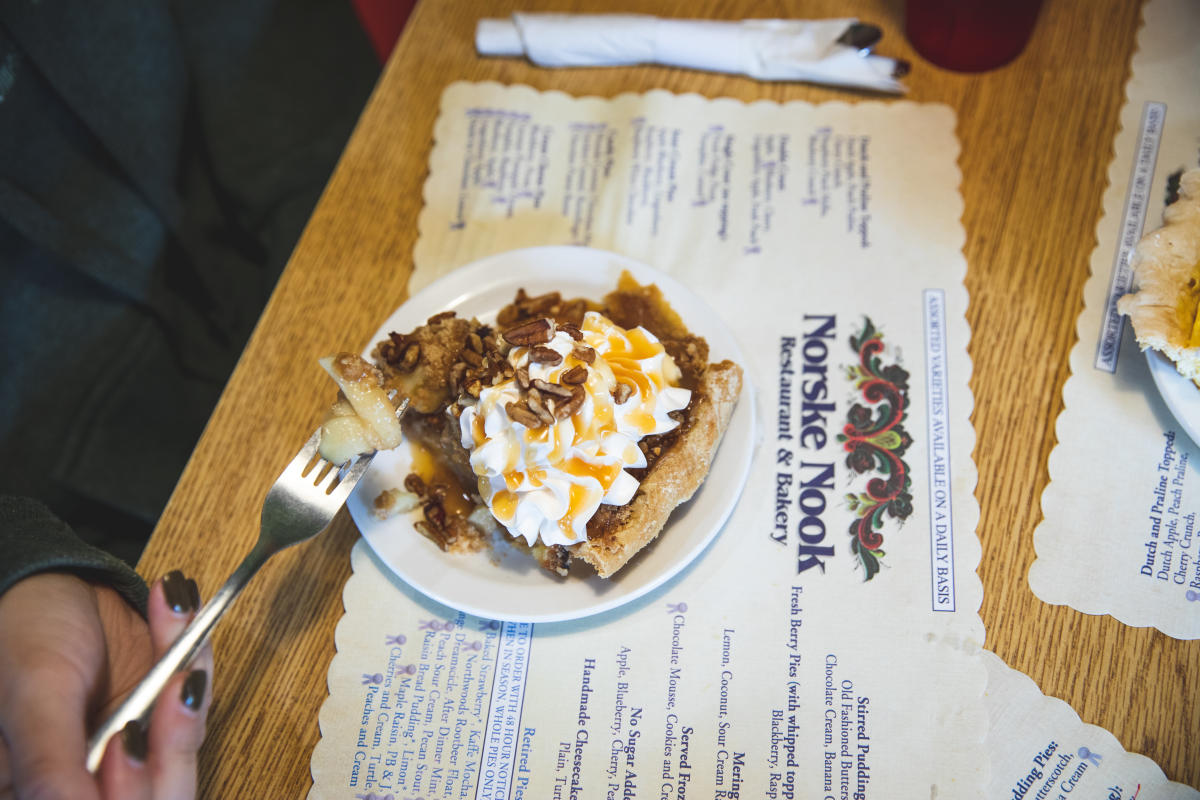 When you have a sweet tooth craving this fall, make the road trip to Osseo, WI for Norske Nook's famous pies. Get a taste of award-winning fall flavors like caramel apple, pecan, pumpkin, and more delicious pies! 
10. Get your hands around a cup of cider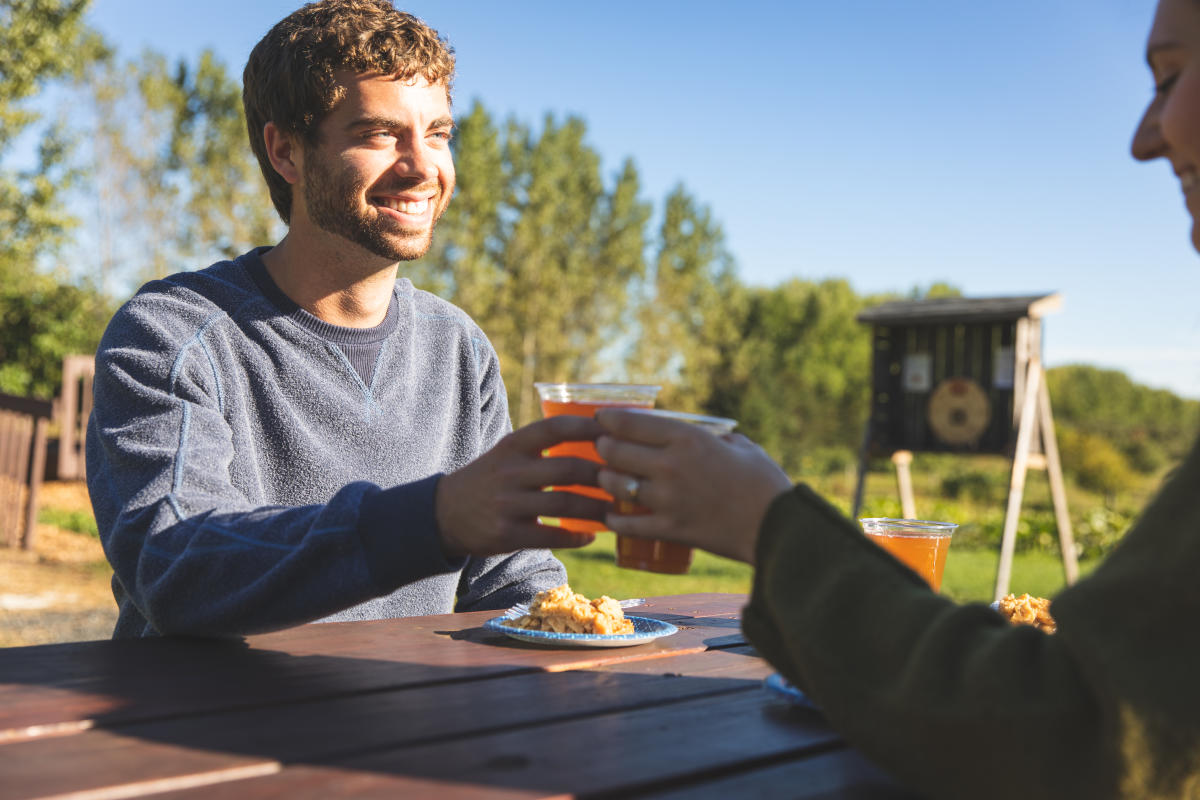 If you think that fall feels come from a cup, then you'll want a taste of all of this. Yes, this is especially for you hot cider and pumpkin spice lovers. There are so many places in Eau Claire to get a hot and steamy, or cold and refreshing, cup of delicious fall drinks. Try an Apple Ale at Leffel Roots, a pumpkin cocktail at Infinity Beverages, hot, seasonal coffees at ECDC, and more!
Catch Eau Claire's peak fall colors!
Share your Eau Claire fall moments with us with #CaptureEC!
Eau Claire Seasonal Bucket Lists