Neighborhoods in Eau Claire
Eau Claire is one big originality contest, so why don't we take a chance to meet the contestants. Each of the ten neighborhoods and districts has something special and unique to offer, creating endless opportunities in our indie city.
Third Ward Neighborhood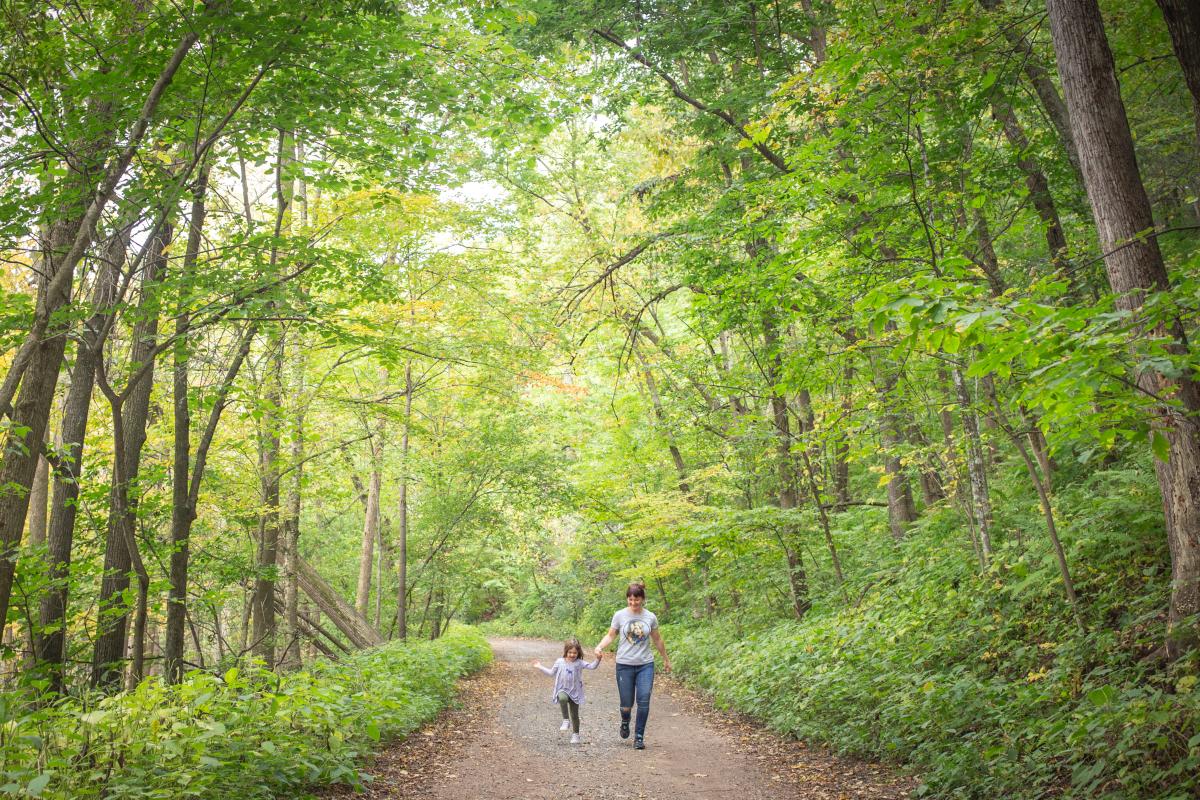 In a neighborhood that was once home to the city's most successful lumber barons, bankers, politicians, lawyers, doctors and architects lies an abundance of historic homes in architectural styles favored during the late nineteenth century. The Third Ward maintains a quaint atmosphere despite its proximity to the University of Wisconsin – Eau Claire, which is bustling with student life and community events centered around arts and activism. Putnam Trail begins in this neighborhood, linking the Third Ward to the university, the Chippewa River and a family-friendly trail system.
Eastside Hill Neighborhood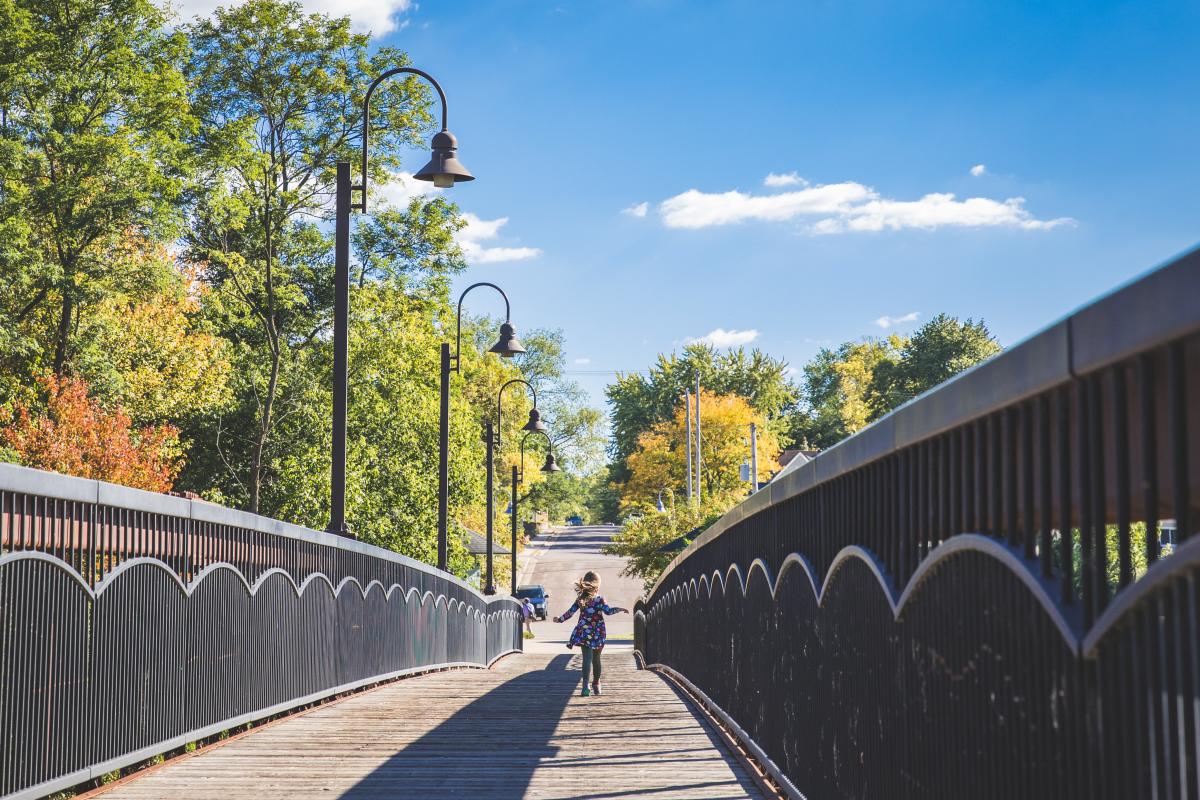 A short walk from Barstow Street, Eastside Hill Neighborhood is almost entirely residential, making it one of the most community-centric destinations on this list. With community gardens throughout and Little Free Libraries scattered within the neighborhood, this area is full of like-minded individuals who aren't afraid to get involved. Boyd Park sits at the river's edge of this neighborhood, conveniently connected by a bridge to the Galloway District and the Chippewa River State Trail. The park features riverside hiking trails, a playground and an outdoor skating rink in the winter.
Uptown Arts District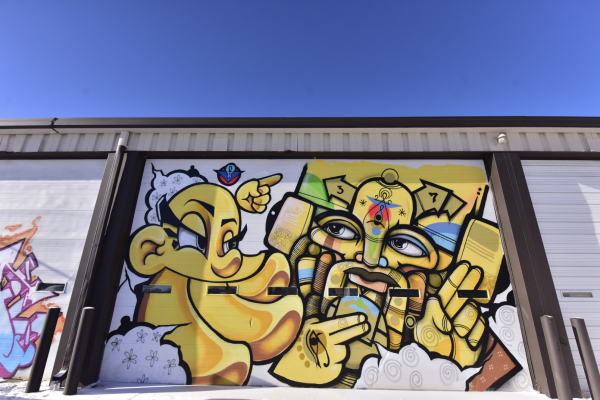 Located east of the Chippewa River and south of Clairemont Avenue, the Uptown Arts District owes its namesake to Artisan Forge Studios, an industrial building transformed into galleries and artist workspaces. While glassblowers, jewelers, metalworkers, potters and painters can be found within the walls of the studios, large outdoor sculptures and vibrant garage doors carry the creative sensation outside as well. Close in proximity to the Chippewa River State Trail, the Uptown Arts District is quickly establishing itself as the perfect complement to its hip, downtown counterparts.
Barstow Street District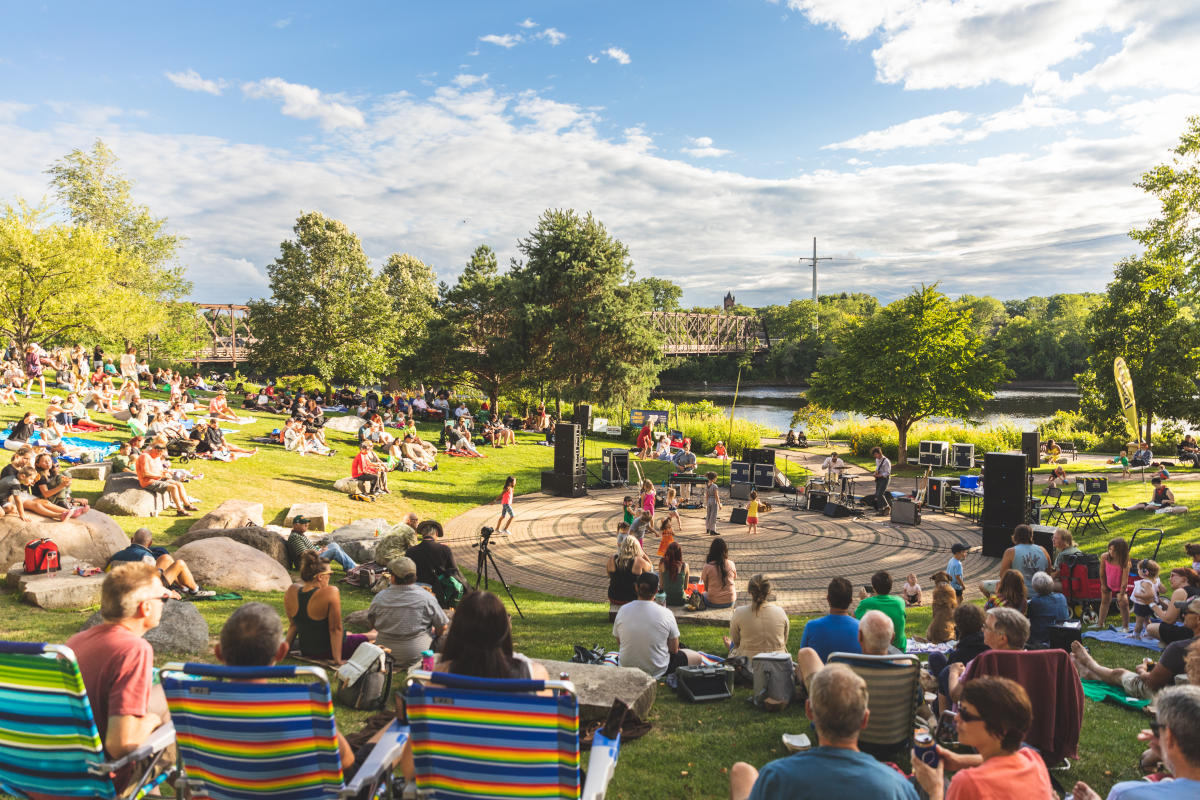 A trip to Eau Claire would not be complete without first exploring Barstow Street, a hub for artful cuisine, playful entertainment and local shopping galore. Dig up your favorite album at Revival Records, purchase your new favorite accessory at Hello Adorn and browse shelf after shelf of locally-sourced art at Tangled Up in Hue. Families enjoy the Children's Museum where kids can't get enough of the interactive digestive system exhibit and playing at Phoenix Park at the confluence of the Chippewa and Eau Claire rivers. Ask a local at Eau Claire Downtown Coffee where they got their tattoo and they will likely point across the street to Wintership Tattoo and Art Gallery. Lismore Hotel sits at the center of it all.
Cannery District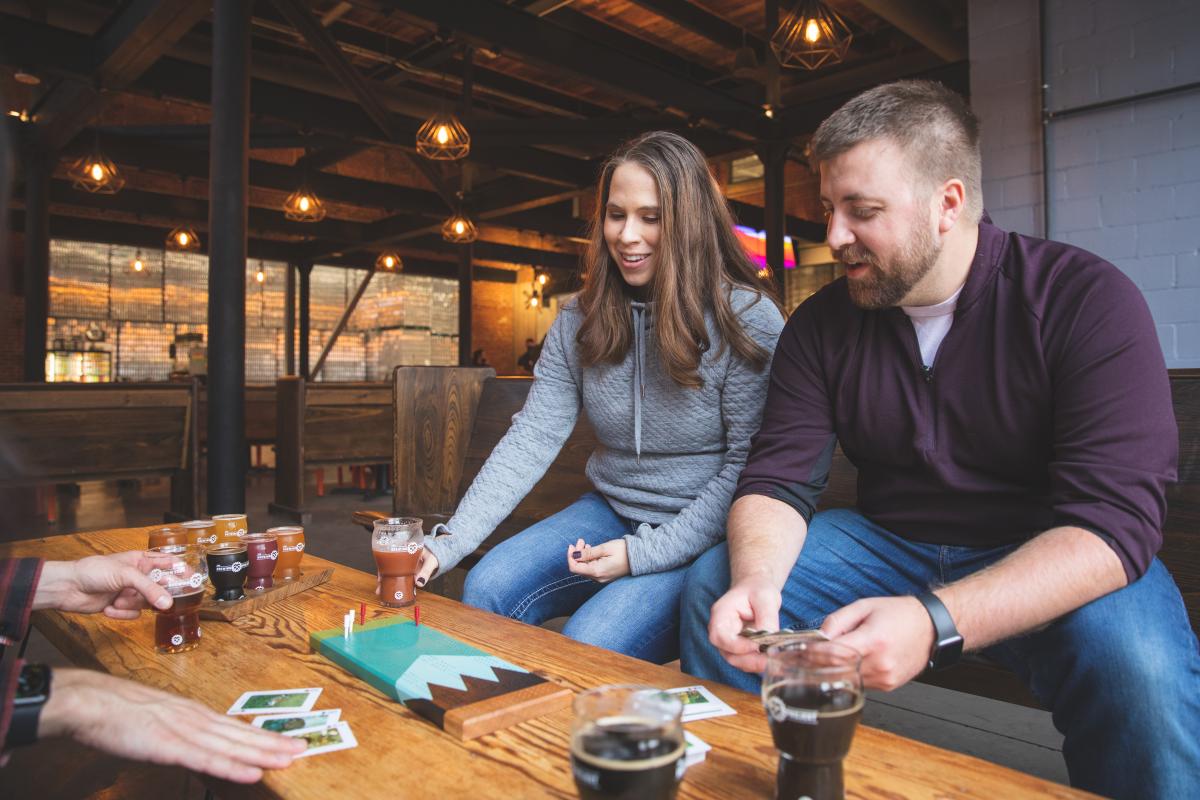 Named after the long-gone Lange Canning Co., Cannery District is perfectly poised for big changes. City planners foresee this district as becoming the newest destination in Eau Claire. The already-existing restaurants and breweries, such as Chick-A-Dee's, 3rd & Vine, Brewing Projekt and Lazy Monk Brewing, will set the tone for this residential, riverside neighborhood. Two new parks will further amplify the outdoor recreation that is already present by proximity to the Chippewa River State Trail and the very popular pedestrian High Bridge.
Water Street District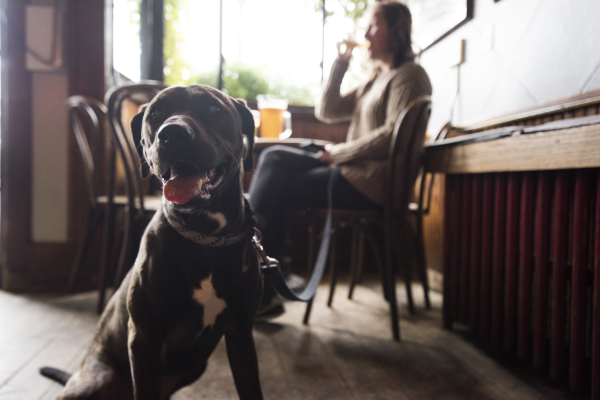 With a wide array of hole-in-the-wall bars such as The Joynt and high-end restaurants including iconic Mona Lisa's, the Water Street District goes its own way, providing opportunities for university students, locals and visitors to dine, shop and explore their own likings. Running parallel to a segment of the Chippewa River State Trail, Water Street is easily explored by bike or foot and features bronze and steel masterpieces along the way as part of the Sculpture Tour of Eau Claire. Tattoo and piercing shops such as Midwest Tattoo and Steel N Ink fit seamlessly among the various boutique shops and quaint breakfast bistros.
Galloway District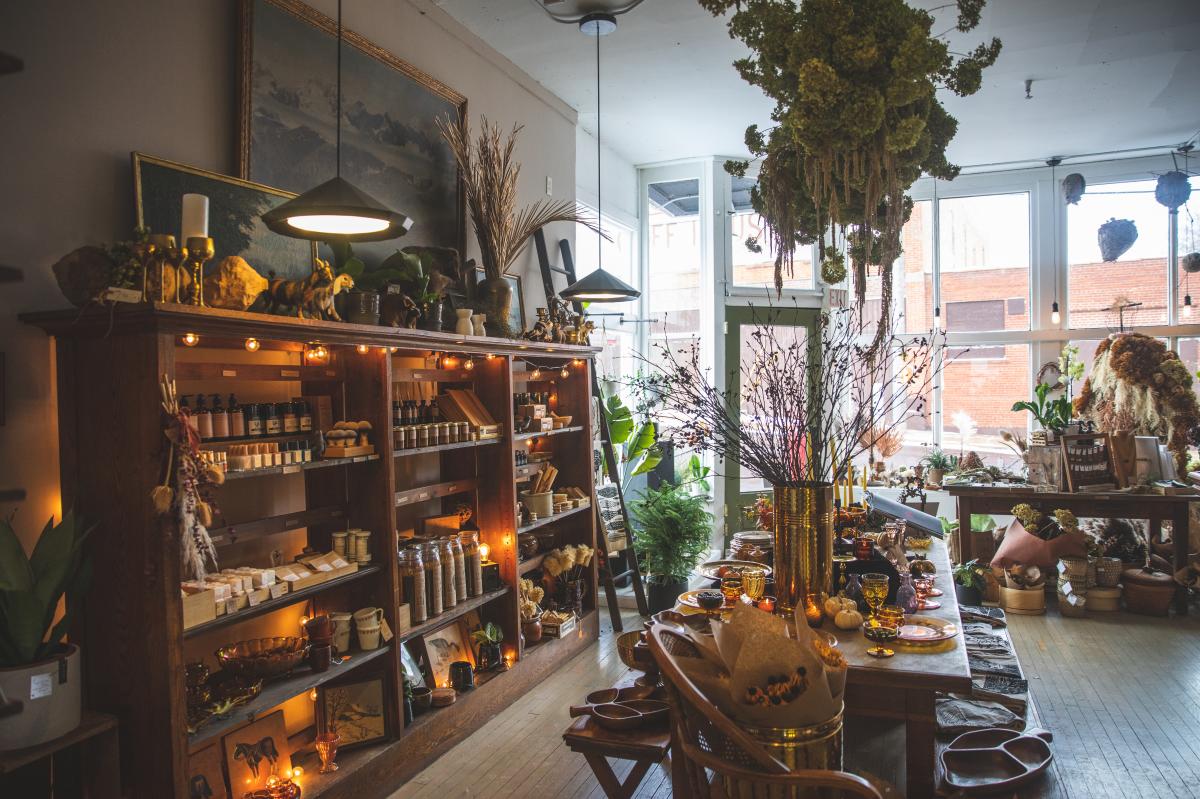 Revitalization is the name of the game at nearly every street corner in the Galloway District. At the intersection of Galloway and Farwell streets, a colorful mural titled "Cascade" gives you a taste of the creative energy that exists in this district. Nearby, the smells of freshly made waffle cones fill the streets surrounding Ramone's Ice Cream Parlor. Visitors to The Lakely restaurant, adjacent to The Oxbow Hotel, sip on hand-crafted cocktails. Hive + Hollow and The Local Store both carry artisan goods and artful finds. The former Uniroyal tire factory-turned- artistic and entrepreneurial haven is perhaps the most iconic example of the revitalization this district has seen over the past several decades.
Randall Park Neighborhood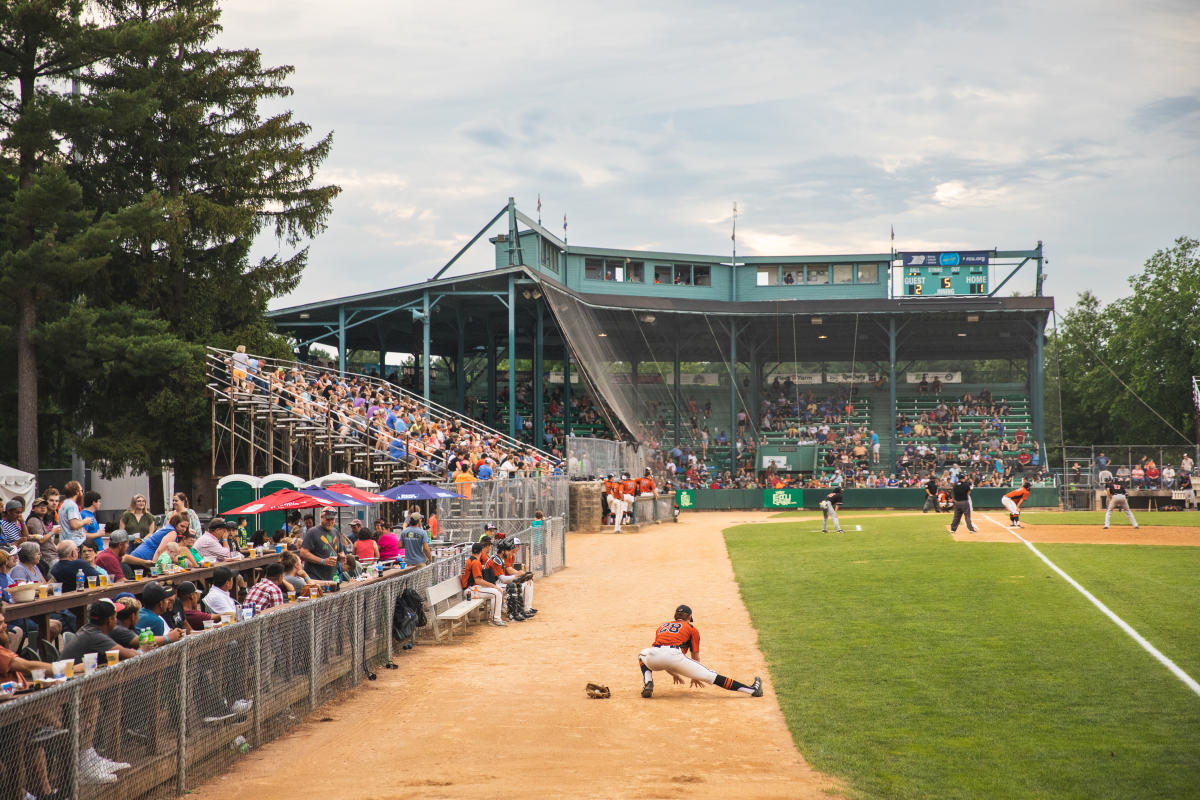 This historic district is home to some of Eau Claire's best parks, including Carson Park, where Hank Aaron played in the summer of 1952 before going pro. Today, the park boasts two history museums, stunning views of Half Moon Lake and an accessible playground. It's also the home of the Eau Claire Express baseball team. Down the hill from Carson Park is a sizable residential neighborhood with many historic homes. Tree-lined streets, Randall Park, Owen Park and proximity to the Chippewa River State Trail make this neighborhood one worth exploring.
West Grand Avenue District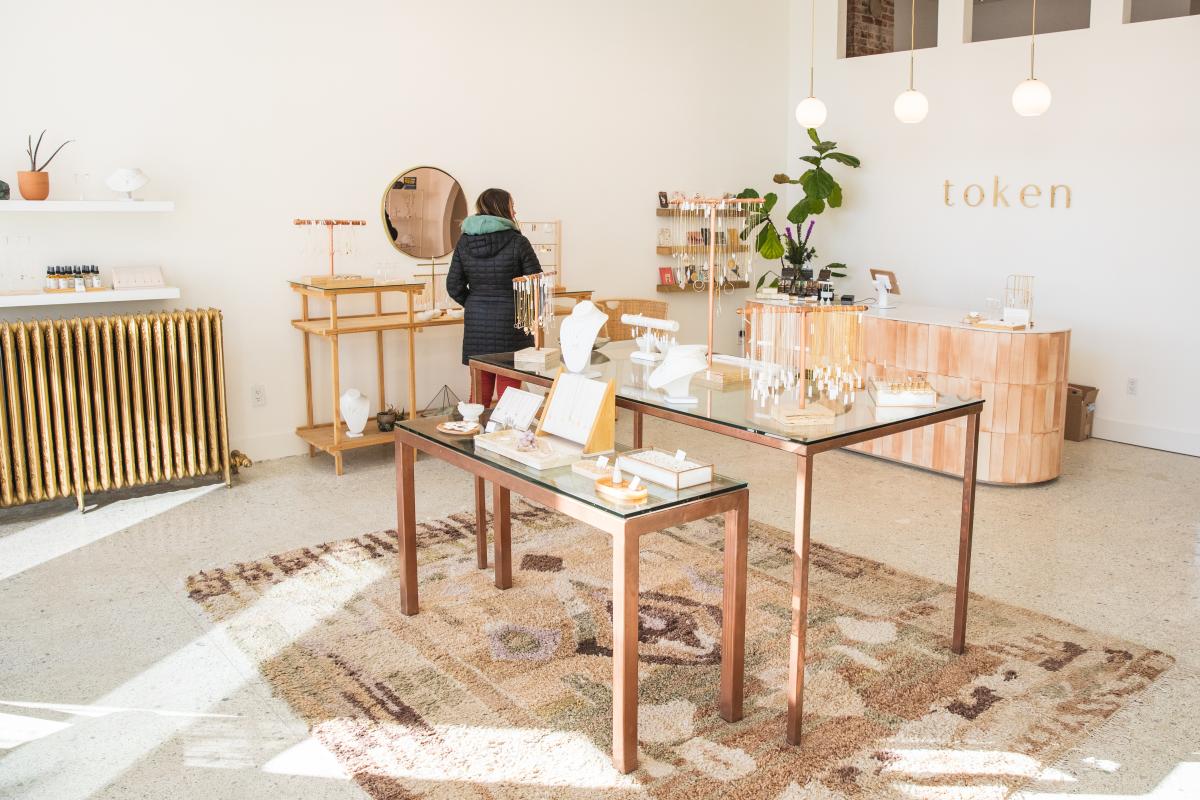 Cross the Grand Avenue Bridge, one of many footbridges in the city, and you'll find yourself in a small downtown district that is filled with Eau Claire culture, the West Grand Avenue District. Home to one of Eau Claire's most beloved bars, this district is situated along a segment of the Chippewa River State Trail, making it the perfect place to stop for stunning river photos or the best two-for-one burger deal in town at Court N' House. 
Oakwood Hills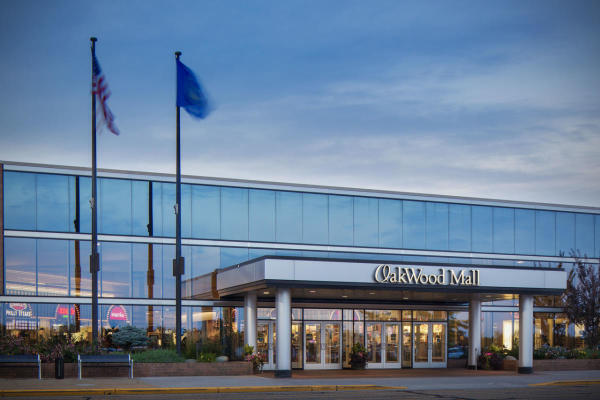 PC: Oakwood Mall
The more commercial part of our Midwest Indie City. Plan a trip to Oakwood Mall, a nice dinner with family or friends at Johnny's Italian Steakhouse, or perhaps treat yourself to a night wandering the aisles of Super Target. With great apartments, yoga rooms, and various stores, Oakwood Hills has a little something for everyone.