Eau Claire History & Heritage Itinerary
Eau Claire is chock-full of history. Founded in the 1800s, dozens of sawmills once ruled these waterways, and this proud heritage is still evident today in events and places like the Paul Bunyan Logging Camp Museum, the Old Fashioned 4th of July celebration in Carson Park, and the lumber baron mansions along State Street. Many people know that Eau Claire has a history rich in logging, but did you know you can ride your bike right to the very spot where the Shaw Lumber Company sat? Did you know that Phoenix Park is named after Phoenix Steel, or that the Banbury Place was once home to Uniroyal Goodrich Tire Co. tire factory? Did you know that the Yellowstone trail crosses through Eau Claire, or that just north of here you can walk hills and valleys developed by glaciers? Did you know that the Big Bopper and Ritchie Valens once ate at Sammy's Pizza? If you didn't know, don't worry. This history and heritage themed itinerary will teach you all that you need to know about what makes Eau Claire the city it is today.

Back in the day, Wisconsin was known for its rich logging industry. White pines covered a majority of our state in the 1840s and by the 1870s, Eau Claire had become a booming sawmill city welcoming loggers from other states like Michigan. By the 1920s, many of those white pines that stood tall had become stumps and logging was the industry that essentially built Eau Claire. Now, the Wisconsin Logging Museum is home to the Paul Bunyan Logging Camp. Wander through their exhibit to learn what life back then was like. Don't forget to snap a photo with Paul Bunyan and Babe before you leave!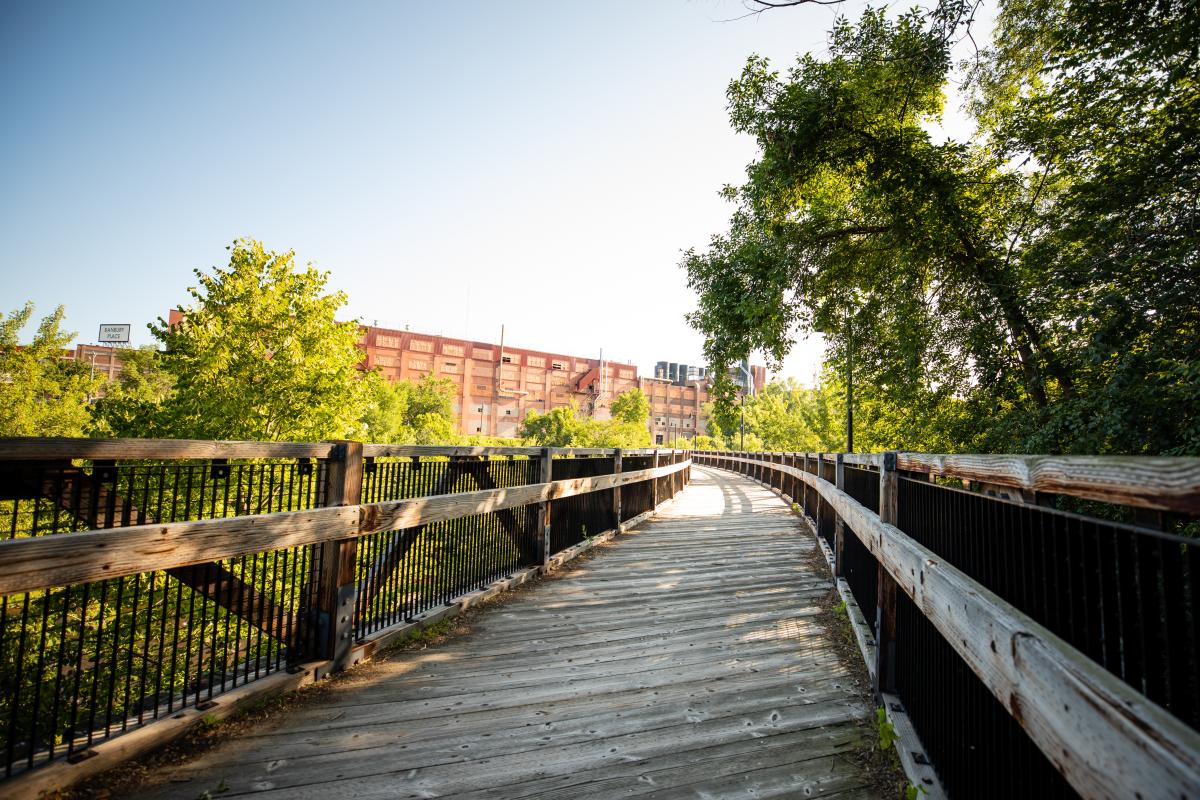 Photo by Travel Wisconsin
What once was home to the Uniroyal Goodrich Tire Co. tire factory is now a gigantic building that houses a whole mixture of different businesses, office spaces, and even apartments. Back in 1917, the tire factory produced over 30,000 tires a day. But today, you can find a gallery in Building 13 that teaches visitors and even locals what that era was like in Eau Claire. A historic tour of Banbury Place is one Eau Claire's signature experiences, so you won't want to miss out on a learning experience here.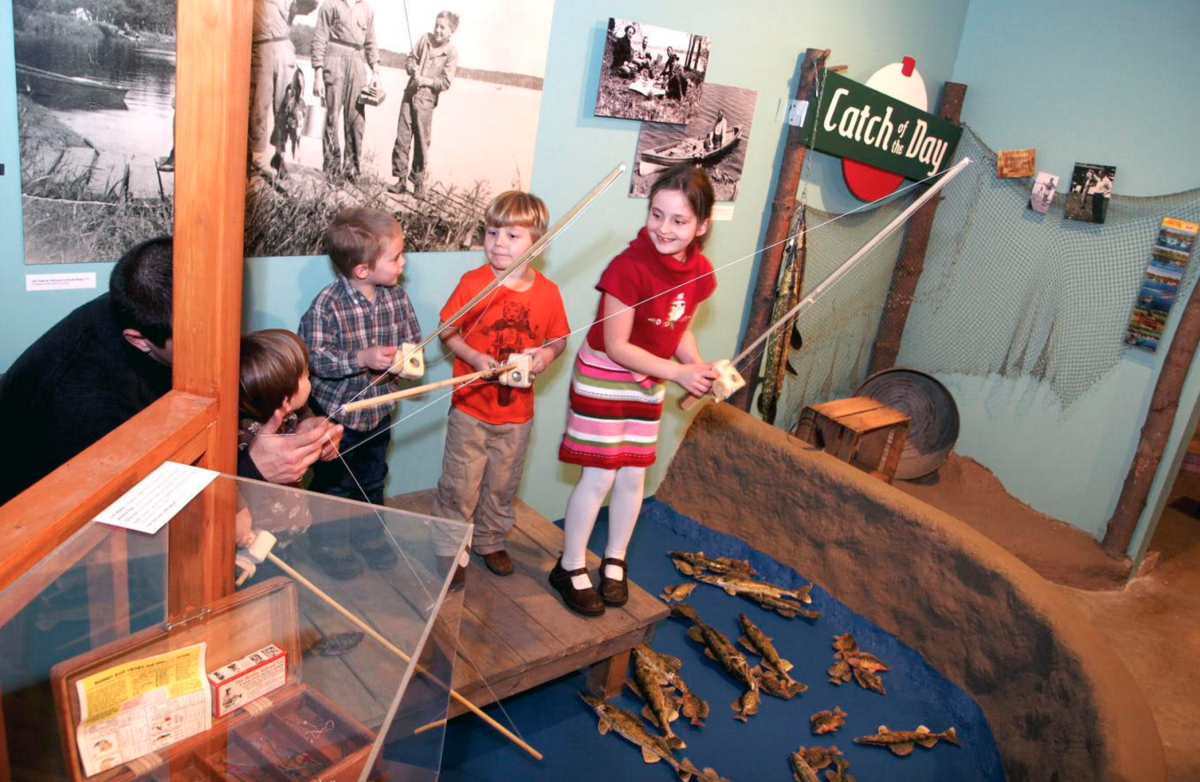 Photo by Andrea Paulseth/Volume One
If you could go back in time, would you go back to the late 1900s to see what life was like in the Chippewa Valley? Unfortunately, time machines don't exist... yet. But that's what the Chippewa Valley Museum can do for you! Plan a trip here to learn about the people, the places, and the things that made Eau Claire the city it is today. There's even an ice cream parlor. And yes, you're right. There's some history to that too. Guess you'll just have to find out when you get there!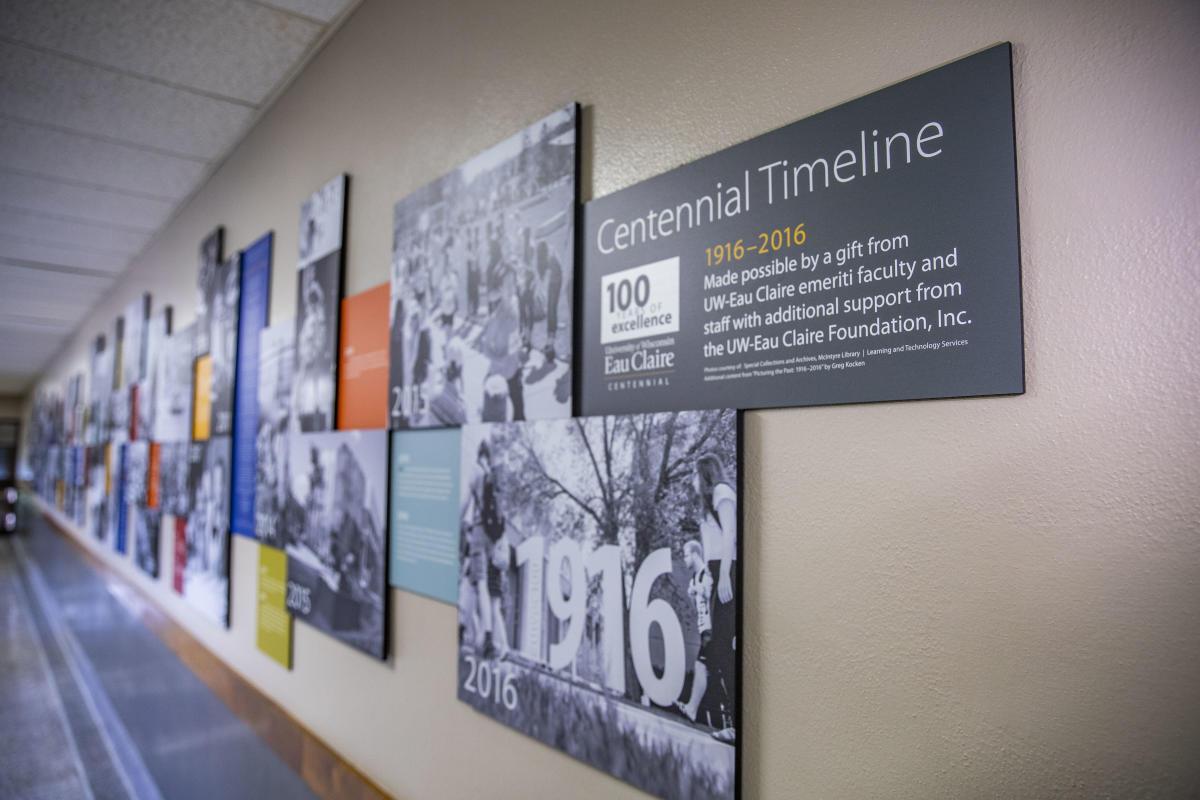 UW-Eau Claire first opened its doors in 1916, except, it wasn't called the University of Wisconsin-Eau Claire quite yet. The "Eau Claire State Normal School" was UW-Eau Claire's first name and it operated in a single building. That building still stands today and is known as Schofield Hall. The first year of its operation, there was a total of 159 students and 20 faculty members. Today, UWEC is home to over 10,000 undergraduate students and hundreds of professors, faculty, and staff members. You can learn more about the university with the timeline that is displayed in that very first building that made UWEC a campus, Schofield Hall.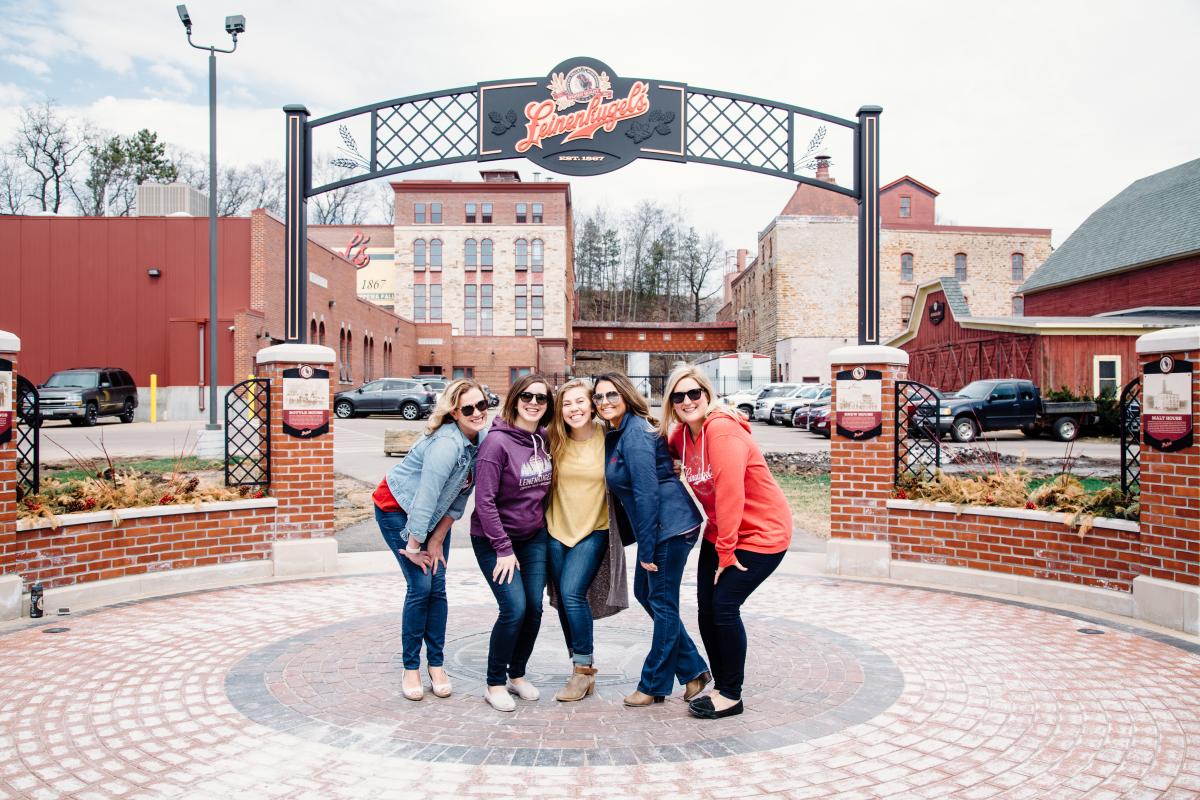 Photo provided by Leinie Lodge
Can you imagine a world without Leinenkugel's beer? Well, before 1867, that's what the world was. Rewind first to 1845 when Jacob Leinenkugel, the founder of this brewery, immigrated to Wisconsin from Meckenheim, Germany. His brewing knowledge was passed down from his family and Chippewa Falls made for the perfect place to get the beer flowing because of the rich soil for growing hops and grains and the pure water that runs through our rivers. Those lumberjacks we talked about earlier were frequent customers coming here after a long day of work to refresh with some cold beer. Today, the 6th generation of Leinenkugel's operates the brewery and they want to welcome you all to the Leine side. Head over to the Jacob Leinenkugel Brewing Company & Leine Lodge in Chippewa Falls for a tour to learn more!
Located just a half hour from Eau Claire in Augusta, WI, the Dells Mill Museum is the most photographed site in Wisconsin. The mill was built in 1864 during the American Civil War and is now the oldest Wisconsin Mill still in operation. The Dells Mill Pond is perfect for fishing too so if you plan a drive out here, don't forget your rods and camera. It truly is a site to see all year-round!