Spring Bucket List 
Locals are out walking the streets, browsing through local shops, enjoying restaurant outdoor patios, and exploring the best parts about spring in Eau Claire. So, it's time you get in on some this too with a getaway to Eau Claire! It's a beautiful time of year and a new sense of happiness begins to sweep the city, so you won't want to miss out. Here is a list of some the things you MUST do this spring in Eau Claire! 
1. Run in the annual Shamrock Shuffle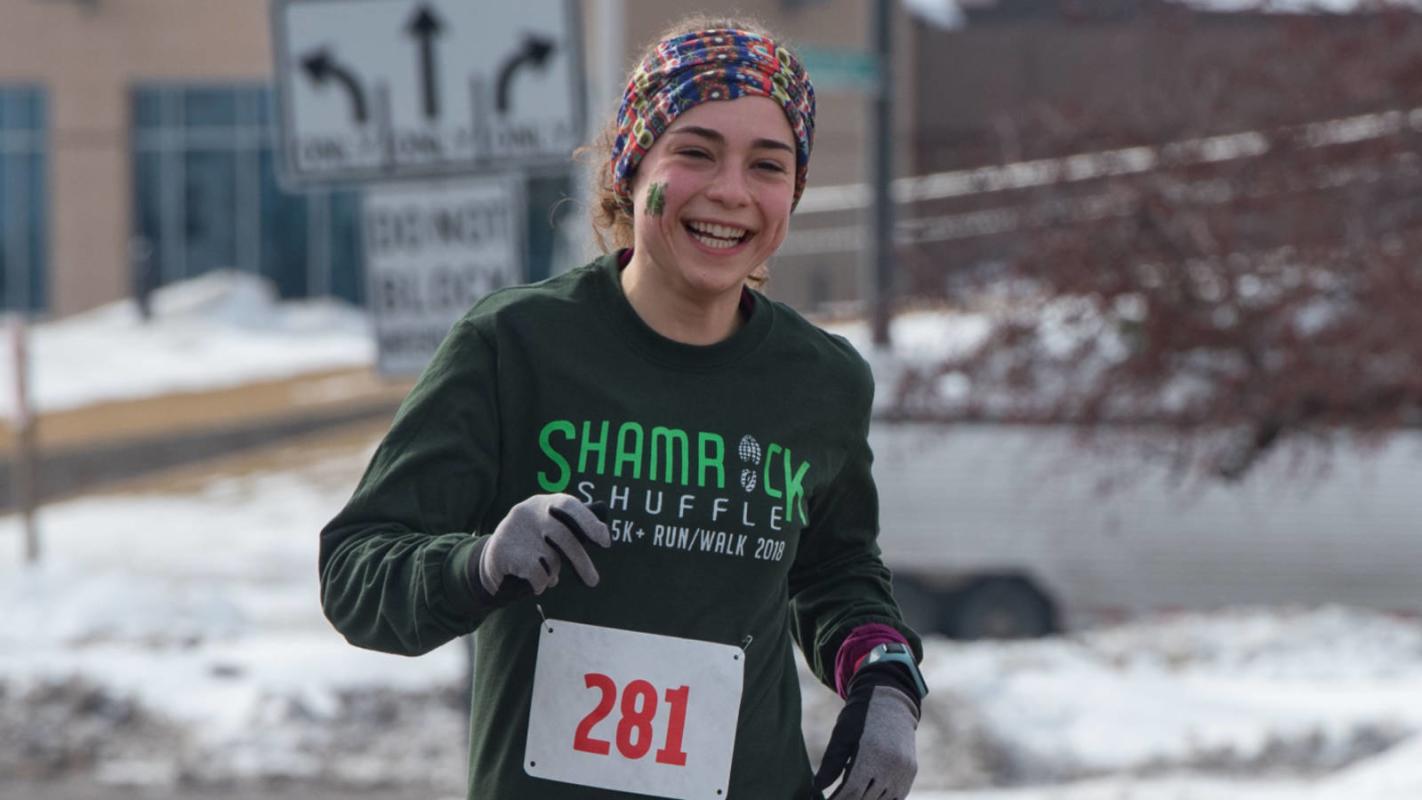 Photo Credit: UWEC Recreation 
Whether you like competing or would rather stroll along with the fam, this 5k race is the one for you! Ease into your 5k race season with the Shamrock Shuffle hosted each year and sponsored by UW-Eau Claire's University Recreation & Sports Facilities Department. In 2021, the race will be held virtually from March 13-20 meaning you can run it anytime you'd like with anyone tagging along with you! There's no better way to appreciate the first warm days of the year than a walk/run outside. Find more event details for this year's race.
2. Get your walking/running gear from Blue Ox Running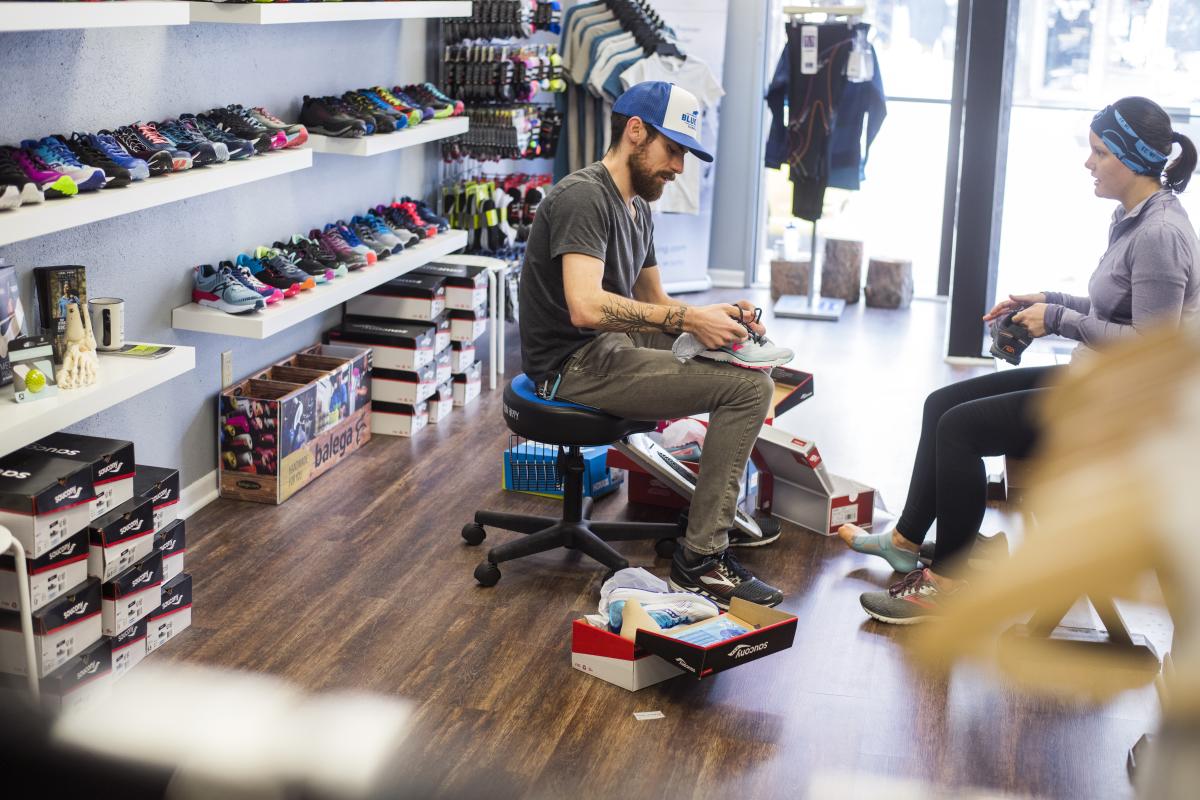 Blue Ox Running is located in downtown Eau Claire and is the ideal shop to go for runners/walkers who are looking for the right shoes for every step of their way. Warmer weather calls for more opportunities to get active outside so you want to make sure you are equipped with the right gear. You are guaranteed to get quality expertise and premium products because the owners and operators of the store are runners themselves who definitely know a thing or two. 
3. Watch March Madness games in a local bar & grill
Calling all basketball lovers! March Madness time is here! This is the tournament that means spring has sprung. Witness your favorite NCAA teams take on competitors at your favorite local bar and grills. Don't stress about where to watch March Madness; we got you covered! Pick one or multiple bar & grills from the following list to have your taste-buds taken care of while you focus on the games. Some iconic Eau Claire places to catch the game are: Amber Inn Bar & Grill, Big T's Saloon, Court'n House Bar & Grill, The District Pub & Grill, Dooley's Pub, Galloway Grille, The Livery, Mogie's Pub & Restaurant, Stella Blues, Northern Tap House or 44 North.
4. Go Fishing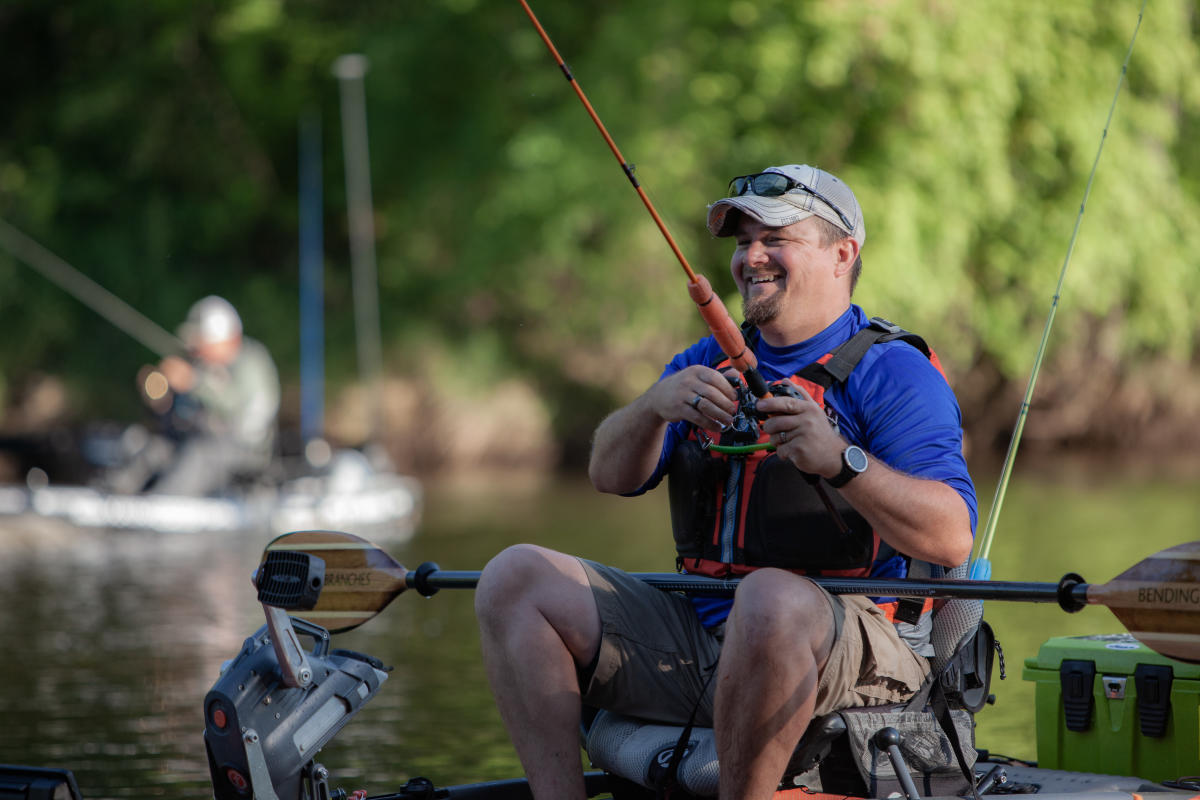 Opening day for Wisconsin fishing is traditionally the first Saturday in May. Grab your rods and bait and head out fishing in Eau Claire to celebrate a new fishing season! Now you're probably wondering the best places to go for certain kinds of fish and maybe have some other questions too. This fishing page will show you everything you need to know to make your day out on the water a successful one. 
5. Celebrate Earth Day 
There's a special day dedicated to celebrate the earth, but in reality, every day should be Earth Day. April 22 is the official day to show some appreciation for Mother Nature and all that it does. Home to several unique and beautiful parks and trails, Eau Claire is the perfect place to be when you want to enjoy the earth's offerings. This Earth Day, promise yourself to spend some time in our great outdoors and discover some of the best views wherever you go.
6. Enjoy a restaurant or bar patio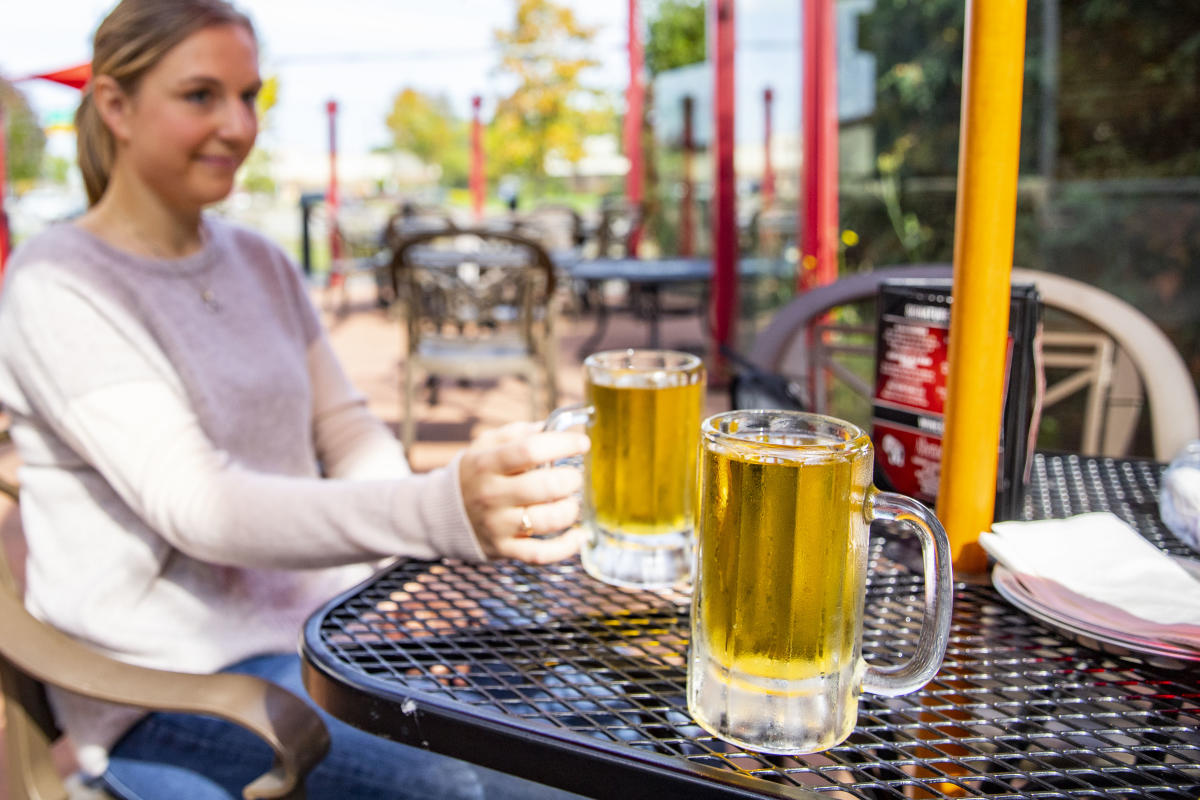 Enjoy the nice weather by dining outside at one of the many restaurants or bars that have outdoor seating options. Soak up the sun while enjoying the delicious food the area has to offer. Plus, some places even allow you to bring your furry friend. 
7. Buy plants for your home
Spring is booming which means the flowers are blooming. Celebrate the season by heading to Down to Earth Garden Center or any of Eau Claire's other garden centers and picking out some plants of your own. Having these lovely flowers all over your house is sure to put you in a good mood. 
8. Explore The Downtown Sculpture Tour
Every May, the sculptures placed all around the city that are featured in the Eau Claire Sculpture Tour get replaced by brand new ones. A great way to start off the season is by taking a walk around Eau Claire and admiring all of the new art that lines the streets. Of course, it is sad to see the old ones go, so make sure to vote for your favorite one to stay. The sculpture with the most votes becomes a permanent structure in Eau Claire. Did we mention that this is the second largest sculpture tour in the nation?!
9. Run in The Bridge2Bridge Race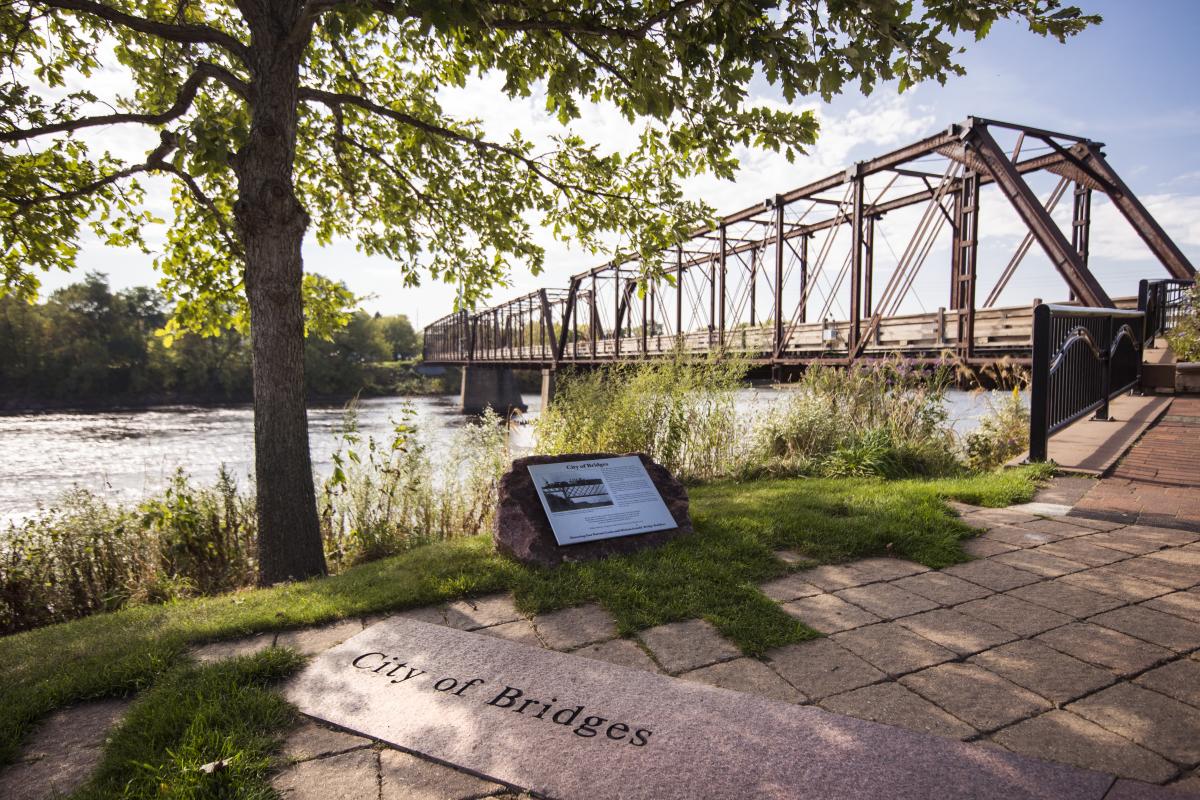 Once you get your running gear from Blue Ox, you'll be ready for the Bridge2Bridge event! This will be a series of 4 different races you can sign up for: 1 mile, 5 mile, 10 mile and the Sweet 16 Challenge. The Sweet 16 Challenge is what you complete if you run all three races (1 + 5 + 10). The course will take place along the Chippewa River State Trail and highlight many of our city's favorite bridges like Grand Avenue Bridge, Lake Street Bridge, Chippewa River State Bridge, UWEC Footbridge, High Bridge, and Phoenix Park Bridge. Find more details and how to register on the Eau Claire Marathon website.
10. Do some bird-watching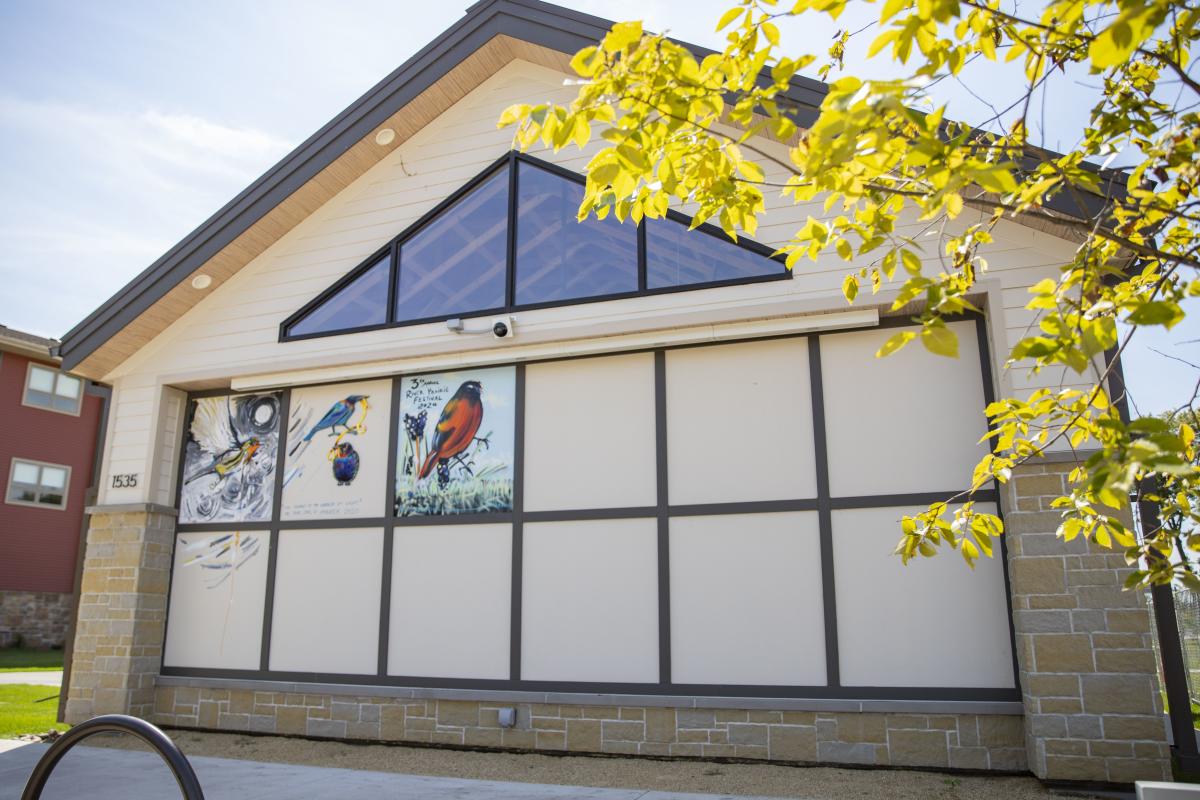 If there's anyone that loves warmer weather and spring more than us, it's the little critters that inhabit our city as well! Eau Claire is certified as a Wisconsin "Bird City" meaning that we officially recognize the importance of birds as living components of a healthy community. Not only is Eau Claire certified, but so is our neighboring city of Altoona, WI. Head outside this season and see how many different bird species you can spot! 
11. Experience the River Prairie Festival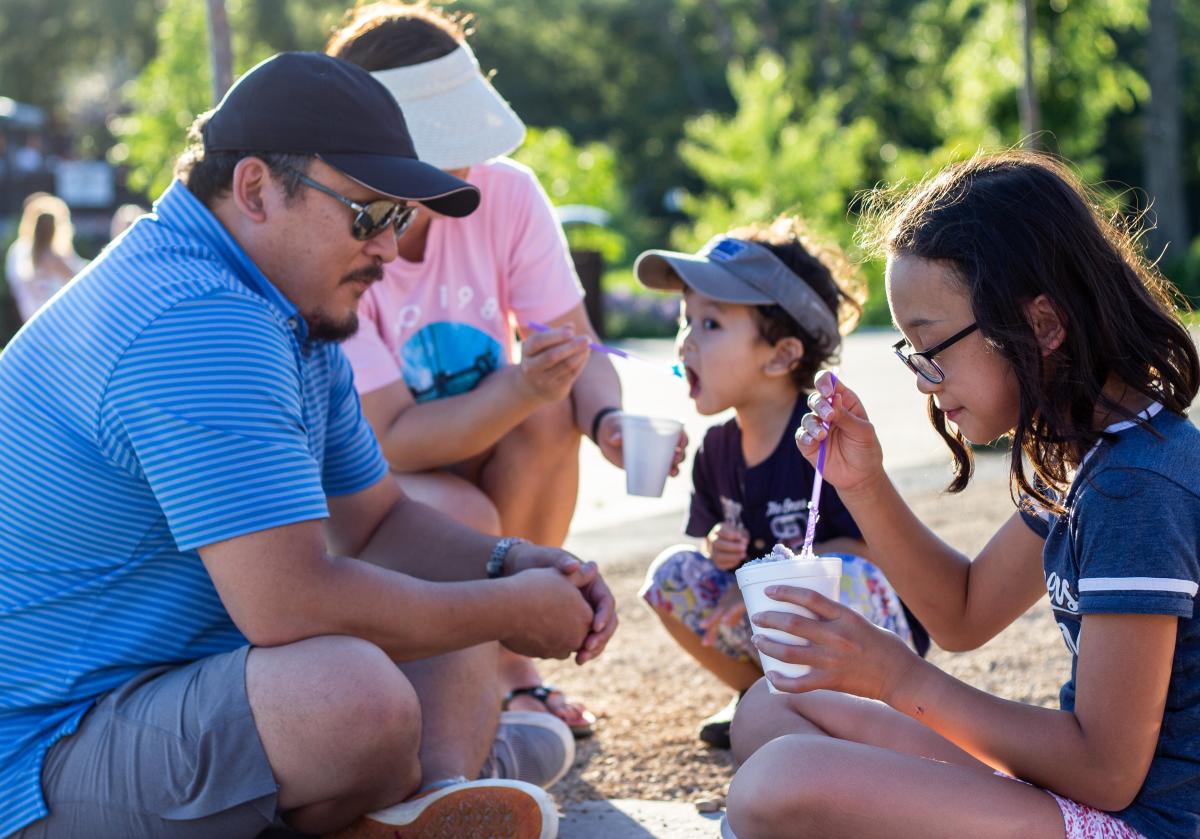 2021's River Prairie Festival will take place on Saturday, May 8, 2021 from 10 AM - 4 PM at River Prairie Park! Visitors will be able to enjoy live music, a performance by the Eau Claire Children's Theater, an artist market, food trucks, a family dance party, yoga in the park, rock painting, a Mother's Day plant giveaway, a giant pumpkin growing seminar/plant giveaway, and a rubber ducky race! Grab the whole fam and come down to River Prairie for some spring fun!
There you have it. Spring in Wisconsin can't get any better than that. Start on your spring bucket list today! Capture each of the moments while completing your bucket list and post with #CaptureEC. We can't wait to see what you do in Eau Claire this season!
BONUS!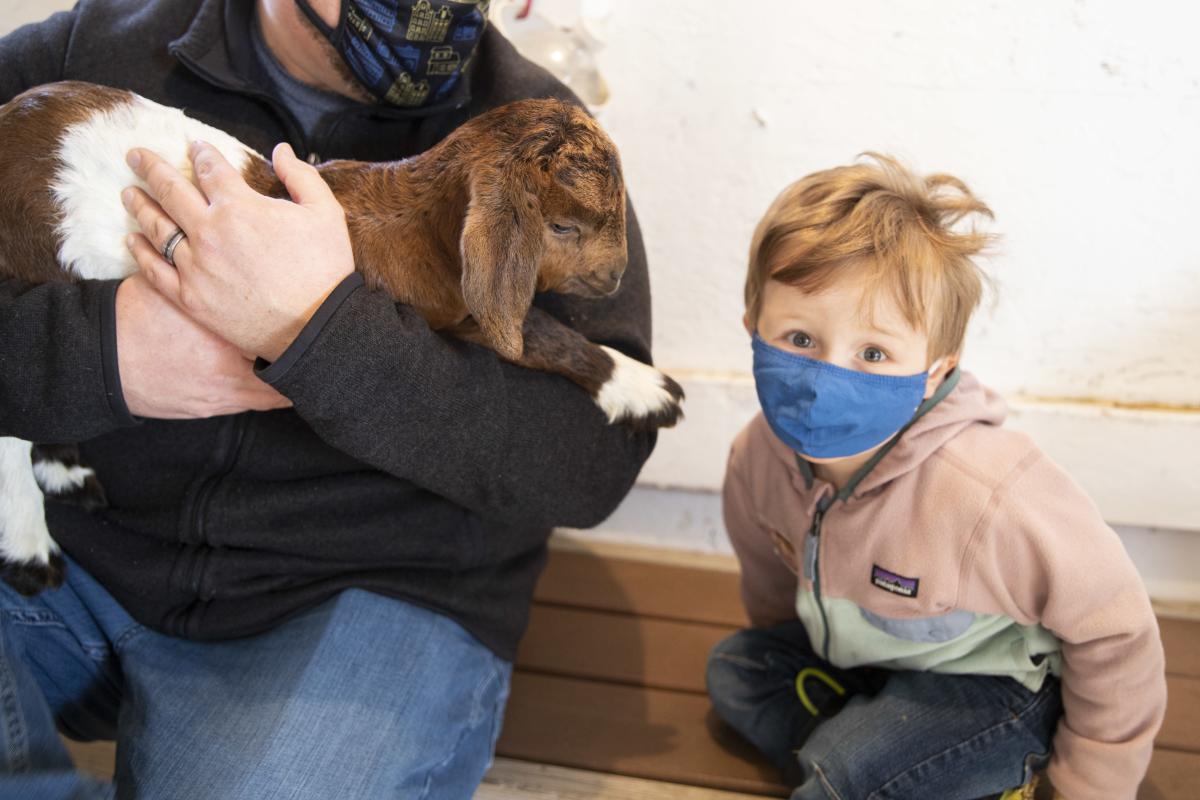 This event is TIME SENSITIVE so, plan accordingly! Each Spring, Govin's Farm in Menomonie, WI, just a short drive from Eau Claire, hosts their "Lambing Barn & Baby Farm Animals" event! You can hold/pet sheep, goats, baby goats, piglets, alpacas, and so much more! If you're lucky, you may even get to watch the miracle of labor right in front of your eyes! This event is only available the last two weekends of March and the first two weekends of April (Sat.-Sun.) from 9 a.m. - 4 p.m. You will not want to miss out on this; it's pure cuteness overload!