Spring Bucket List 
People are walking the streets, browsing the shops, sitting on restaurant patios and finally getting their bikes out of storage. Spring in the Midwest is best in Eau Claire and the locals are HERE for it. Spring is a beautiful time of year and a new sense of happiness begins to sweep the city, and you'll really want to take advantage of it. Here is a list of some of the ways you can do that: 
1. Run in the annual Shamrock Shuffle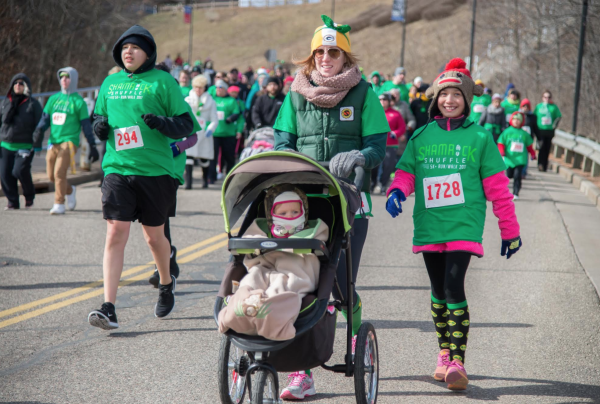 Picture Courtesy of UWEC Recreation 
Whether you like competing or would rather stroll along with the fam, this 5k race is the one for you! Ease into your 5k race season with the Shamrock Shuffle hosted and sponsored by UW-Eau Claire's University Recreation & Sports Facilities Department. There's no better way to appreciate the first warmer days of the year than a walk/run outside. 
2. Celebrate St. Patrick's Day at O'Claire Irish Festival
The Irish culture is coming alive with Janelle's School of Irish Dance hosting a festival to celebrate this famous holiday! Stop down at Pablo Center at the Confluence for O' Claire Irish Festival on March 15 for Irish dancing, cuisine and many other fun, festive activities! On the day of St. Patrick's Day stop in at Mogie's Pub or Dooley's Pub for the corned beef and cabbage special. Being in Eau Claire around St. Patrick's Day simply cannot be beat. 
3. Watch March Madness in a local bar & grill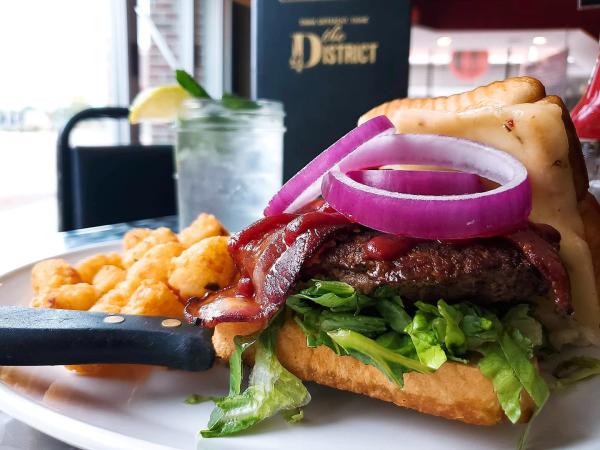 Calling all basketball lovers! March Madness time is coming! This is the tournament that means spring has sprung. Witness your favorite NCAA teams take on competitors at your favorite local bar and grills. Don't stress about where to watch March Madness, we got you covered! Pick one or multiple bar & grills from the list below to have your taste-buds taken care of while you focus on the games. 
4. Hunt for Easter Eggs on Easter weekend 
The Easter bunny is hiding those eggs again and it's up to you to find them! Pack up the kiddos and head over to Carson Park for the Chippewa Valley Easter Egg Hunt on April 11! Not only will there be an egg hunt, but there will be a wide variety of fun activities for the entire family to enjoy. 
5. Celebrate Earth Day in Carson Park
Wednesday, April 22 is Earth Day. Celebrate the Earth by going on a hike through Carson Park. Take in the sites the park has to offer and take the kiddos to play on the playground. While there, pick up litter you see along the way! It's a great way to get the entire family involved in making our Earth a cleaner place. 
6. Experience the hustle and bustle of Eau Claire Jazz Fest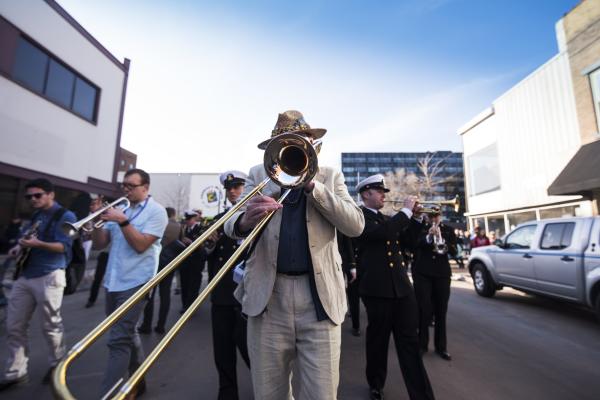 Downtown Eau Claire turns into a jazz music haven during the entire weekend of Jazz Fest. There's live music in all the bars and restaurants, and of course, all over the streets. You'll be transported to 52nd Street, New York City, without ever having to leave the Chippewa Valley. This is an event you won't want to miss.
7. Buy plants for your house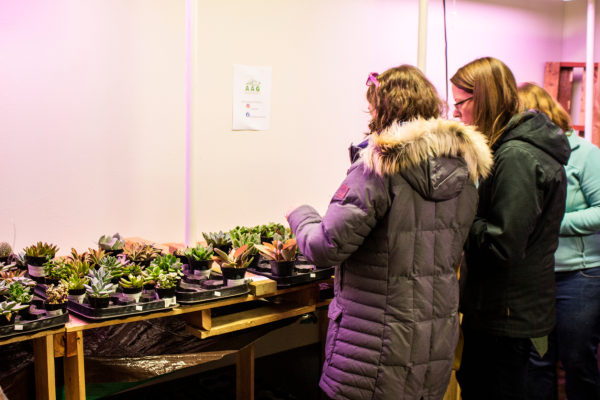 The Spring season is booming which means the flowers are blooming. Celebrate the season by heading to Down to Earth Garden Center or Adam Altmann Greenhouse, LLC in Building 13 of Banbury Place and picking out some plants of your own. Having these lovely flowers all over your house is sure to put you in a good mood. 
8. Enjoy a restaurant or bar patio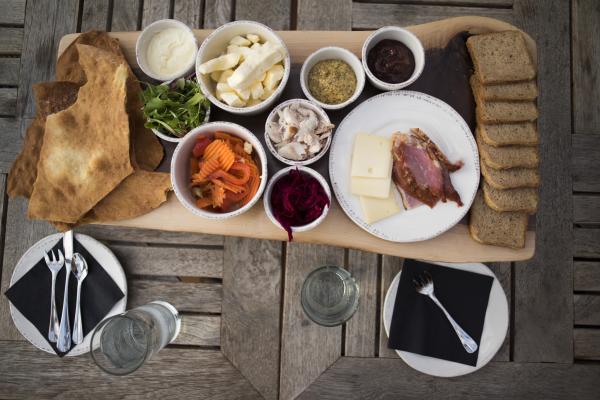 Enjoy the weather by dining outside at one of the many restaurants or bars that have outdoor seating options. Soak up the sun while enjoying the delicious food the area has to offer. Plus, most places allow you to bring your furry friend. 
9. Downtown Sculpture Tour
Every May, the sculptures placed all around the city that are featured in the Eau Claire Sculpture Tour get replaced by brand new ones. A great way to start off the season is by taking a walk around Eau Claire and admiring all of the new art that lines the streets. Of course, it is sad to see the old ones go, so make sure to vote for your favorite one to stay. The sculpture with the most votes becomes a permanent structure in Eau Claire. 
10. Celebrate Eau Claire Marathon Weekend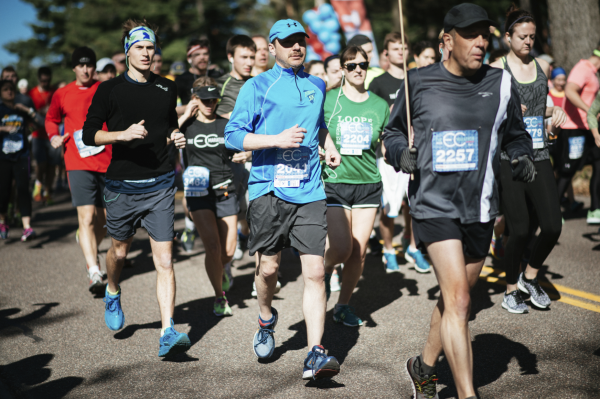 It's the big race you've been training for, the Boston qualifying Eau Claire Marathon. With fun activities and events happening the entire weekend of May 2-3 that everyone can enjoy, you don't need to race to have fun! Run the entire marathon, do half or even split the route into teams, the Eau Claire Marathon is the perfect kick-start to summer. Stop in at the Visit Eau Claire Experience Center throughout the weekend for live music, a photo-booth and so much more! Happy racing! 
11. Experience River Prairie Festival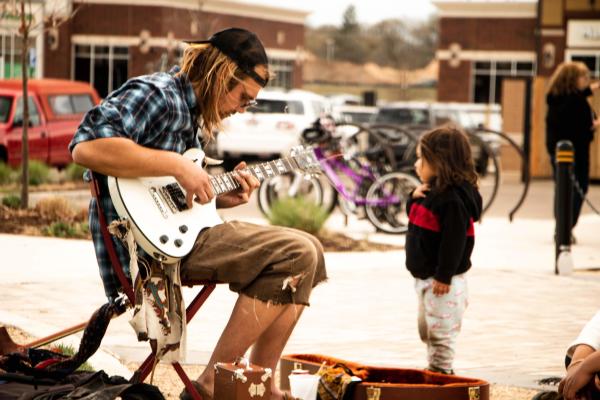 A festival that celebrates everything we love about the Chippewa Valley happening May 9! From a rubber ducky race, face painting to Kubb and Cribbage tournaments, River Prairie Festival has a little bit of everything for people of all ages to enjoy! Stroll through the Mother's Day Makers' Market and get something nice for the woman who raised you. All of this and so much more in River Prairie.
There you have it. Spring in Wisconsin can't get any better than that. Start on your Spring bucket list today! Capture each of the moments while completing your bucket list and post with #CaptureEC. We can't wait to see the memories being made.