Breweries in Eau Claire 
Eau Claire loves its craft brews, that's for sure. Luckily, we have plenty of places to indulge in our love for beer. No matter your preference in beer or atmosphere, Eau Claire will have a place to raise your glasses!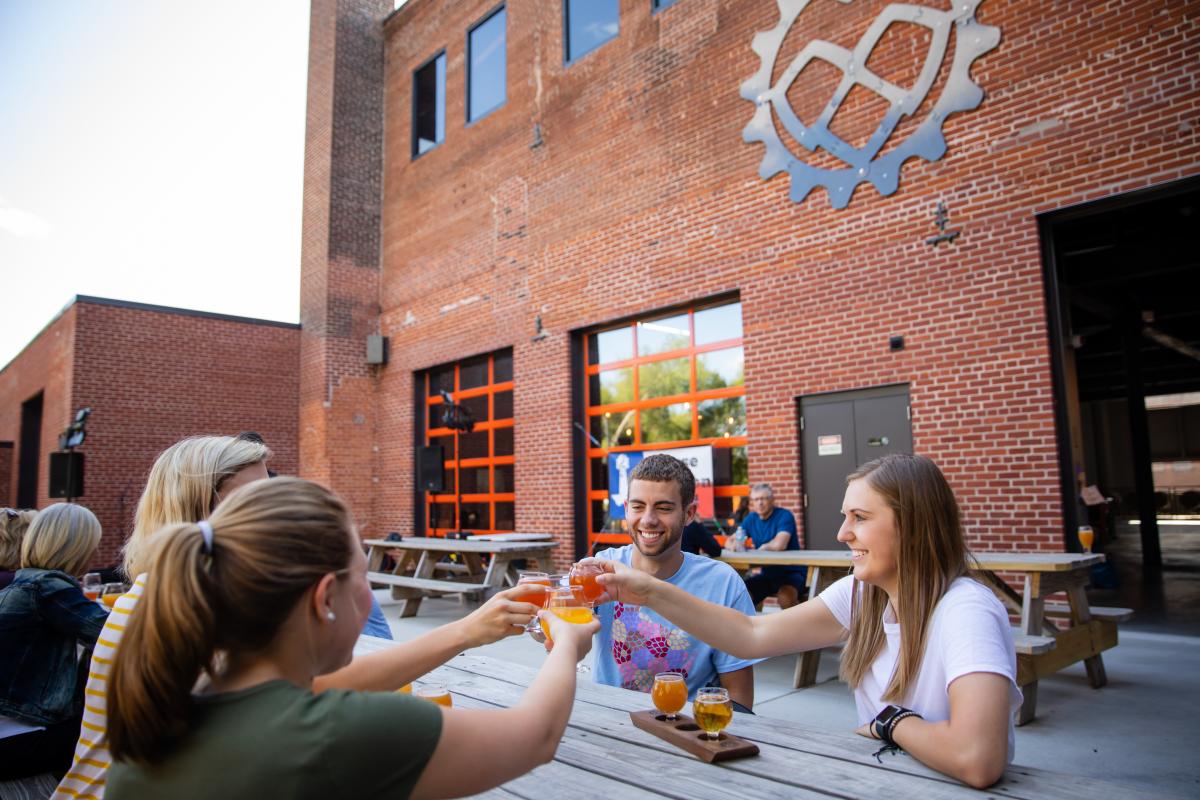 Photo Credit: Travel Wisconsin 
This is the place to go for beers that taste like no others that you've drunk before. The Brewing Projekt focuses on creating beers that are far from boring; they take flavors and sensations that you wouldn't expect in a beer and turn them into something you'll be refilling your glass with because it's just so dang good. Enjoy your flights in the taproom or their hip and cool rooftop patio. If you want to stay on your feet, grab a kubb set and set up your gang's pitch on their lawn. This place is meant to enjoy with the ones you love most. If that's your dog... no problem; The Brewing Projekt is dog-friendly and welcomes well-behaved dogs with open arms.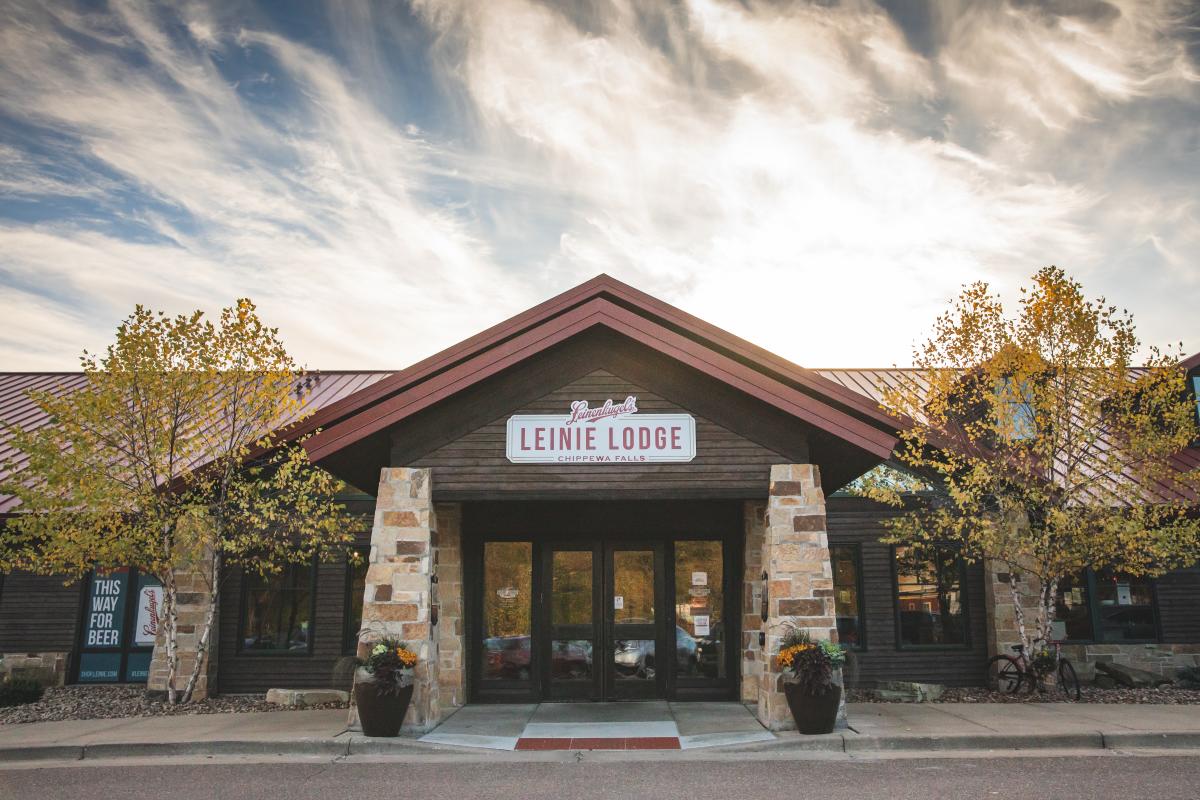 Leinenkugels has made Chippewa Falls its home now for nearly 155 years. Locals and visitors alike can't get enough of all that is Leinies. When you visit this historic brewery, you can take a tour through the grounds and watch the brewing process right before your eyes. Once you learn all that it takes to brew a bottle of their beer, you can head back to the Leinie Lodge and taste it yourself! You can even mix different beers to create different flavors that will wow your taste buds. Afterward, browse through Leinie's merchandise and pick some collectibles to take home with you to commemorate your time at this infamous brewery. You gotta join the Leinie side... you won't regret it!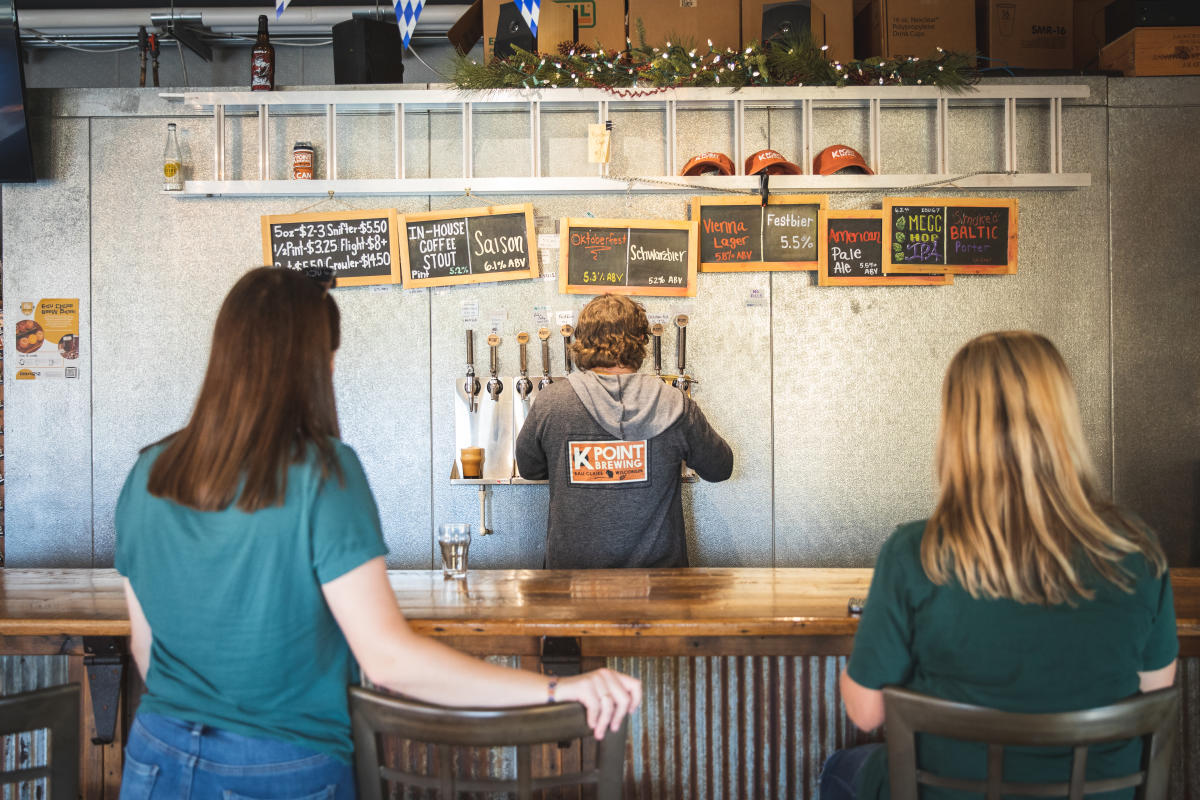 This small brewery not only does beer well but food too. K Point is known for its refreshing beers and the mean dishes they serve out for dinner. When you're looking for a brewery and a place for a good ol' Wisconsin fish fry, K Point delivers. Their indoor atmosphere creates a rugged and rustic vibe while their outdoor patio is the perfect place to hang out and get cozy under the twinkly lights and the open fire. If beer isn't exactly your thing, you can walk over to the other side of the building to The Coffee Grounds; they can serve up a different kind of brew for you.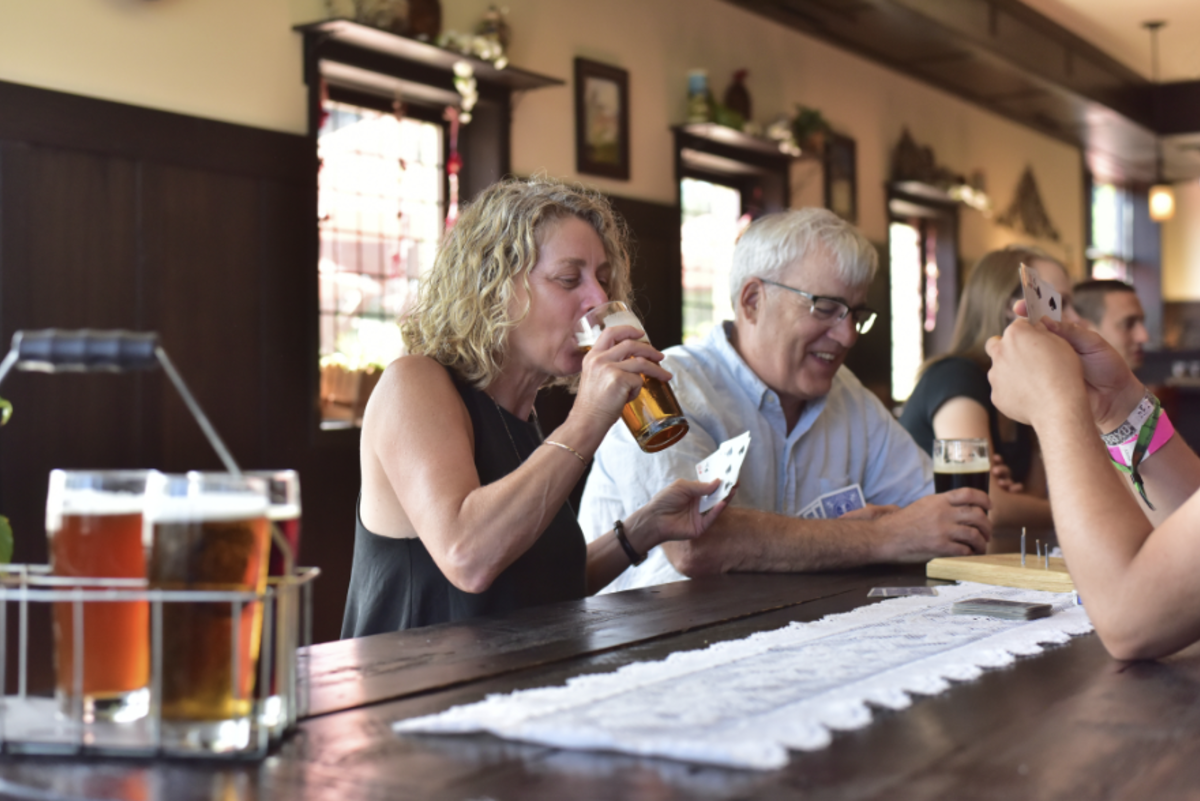 When you want a taste of European craft brews that focus on traditional Bohemian and German beer styles, Lazy Monk is your place to go. Being the oldest brewery in Eau Claire, the people behind Lazy Monk know exactly how to honor old beer traditions and give you an experience that makes you feel like you've been transported back to the streets of Europe. Their bier hall is welcoming to all and is family-friendly so the kiddos can join you in a game of cribbage while you sip on the brews. Not to mention, Lazy Monk is located right along the beautiful Chippewa River so their Bier Garden is the ideal spot to gather with friends for some scenic views and good times.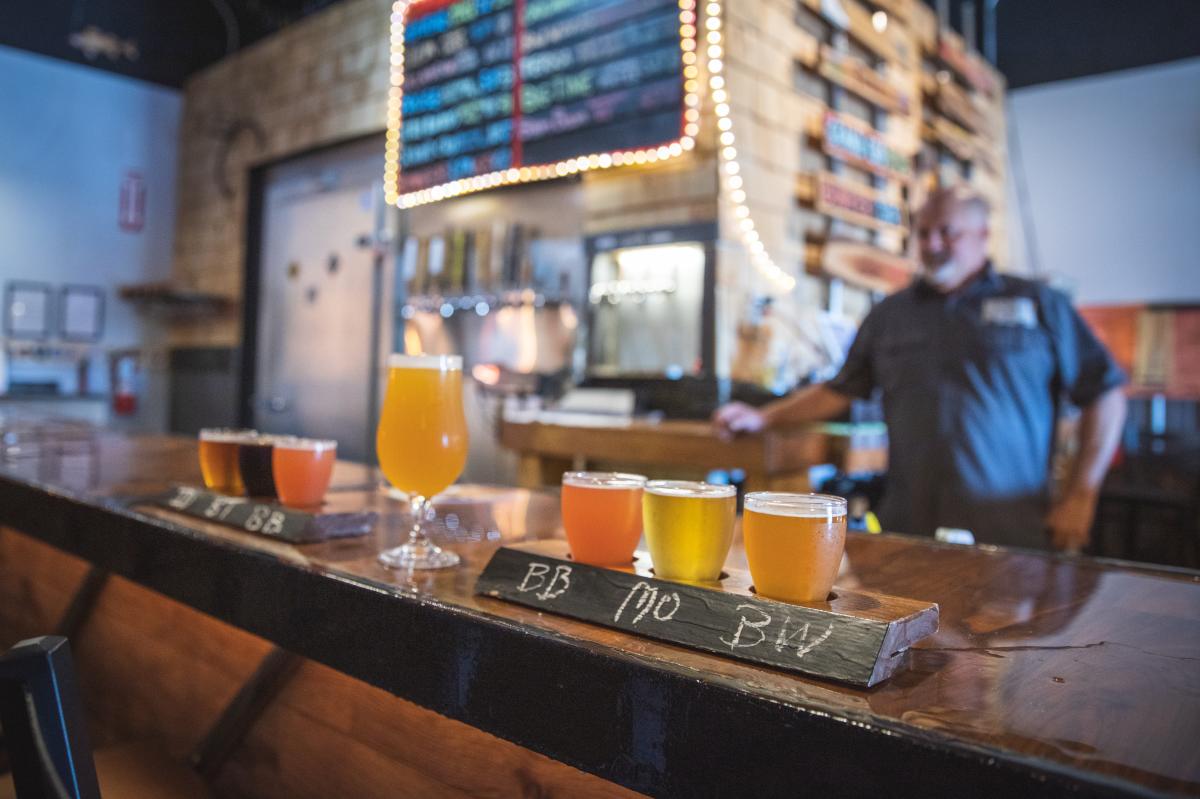 "Modicum" is defined as, "a small quantity of a particular thing, especially something considered desirable or valuable." Now that you understand the meaning behind their name, you can expect that their beers live up to that definition -- they're desirable and valuable. When you come for the beers, expect to be greeted by a warm and folksy atmosphere. When you sit down to order your beers, expect that each and every single one on tap is brewed with quality at the top of mind. Modicum is considered to be a true gem in Altoona consistently being rated 5 stars by customers; experience what makes it a fan-favorite yourself!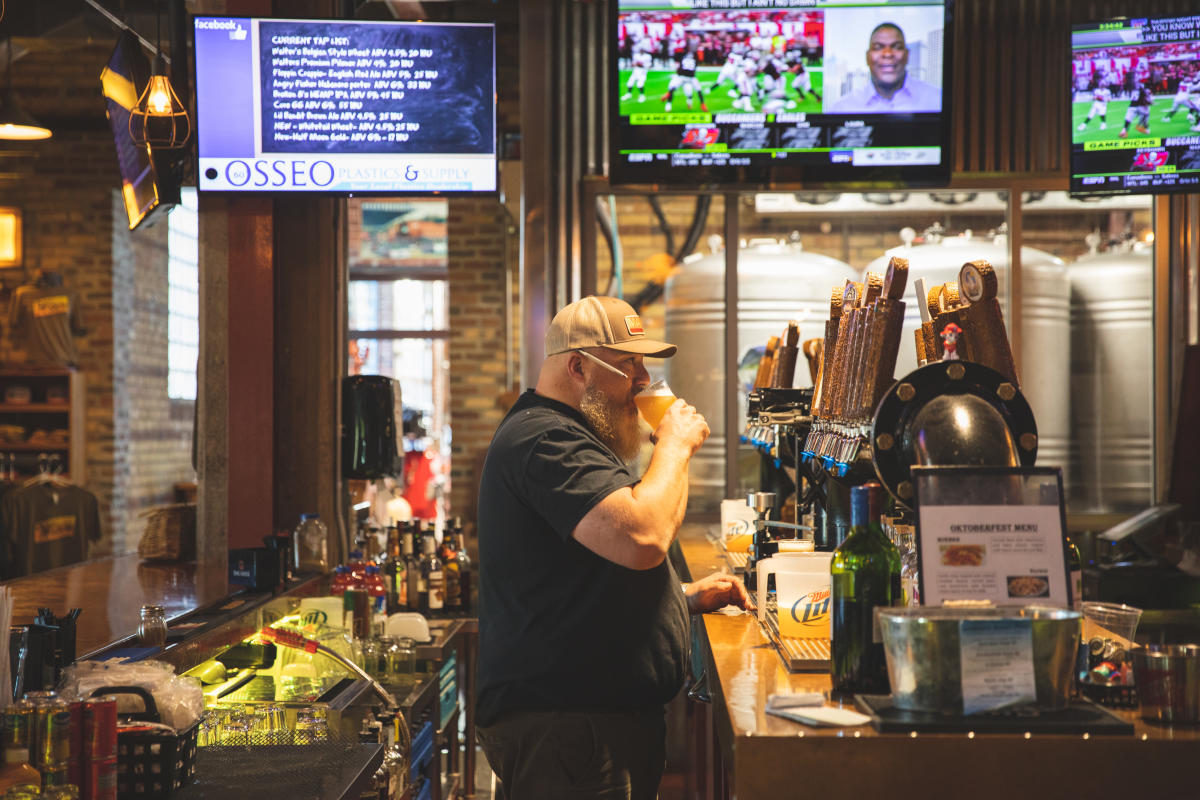 Located over in Osseo, WI, just a short drive south of Eau Claire, Northwoods Brewpub is a beer enthusiast's dream. They have over 30 beers on tap at any given time that each have their own flair. Their food menu also pairs well with their drinks. Their must-have is the Bacon Mac & Cheese Burger which has been named one of the "7 Most Unique Burgers in the State of Wisconsin" by Travel Wisconsin. Apart from their food and drinks, their atmosphere is pretty rad too. They offer a four-season porch, free pool, a fireplace, and free brewery tours anytime. Sounds like the place to be!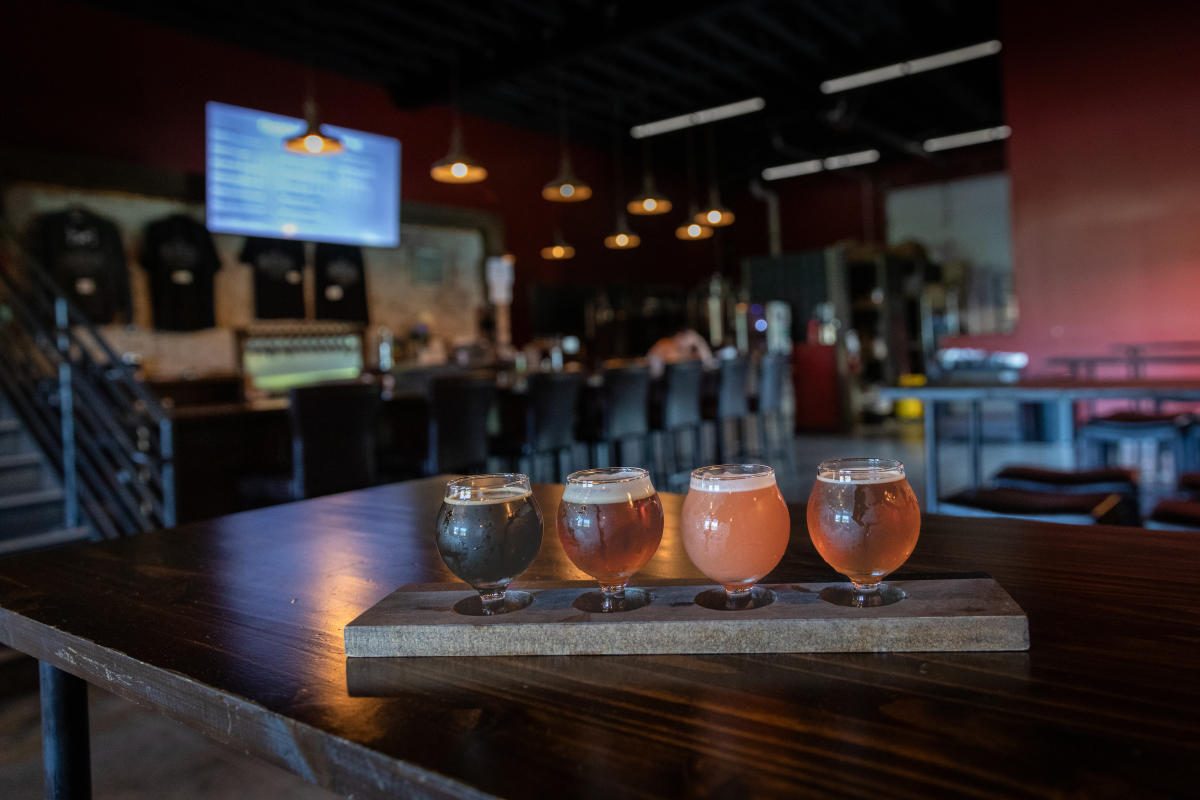 Ombibulous Brewing Company
Ever wonder what it would have been like to live through the prohibition era? Although time machines don't exist (yet), Ombibulous does! Their brewery in Altoona was built to mimic that 1920's speakeasy vibe so once you walk through their doors, it'll feel like you've truly gone back in time! Their friendly staff will pour you a nice glass of their delicious beers and then you're set to have a fun and relaxing night out. You can play shuffleboard on their second floor or take in some fresh air with your beers under their pergola on their outdoor patio. While you're here, just remind yourself how awesome it is to not have to drink beers in secret!
When it comes to beverages, this place truly has something for everyone. Being both a distillery and brewery over in Chippewa Falls, you can expect exceptional spirits and cocktails along with beers that are serious crowd-pleasers. Their rooftop patio gives you a spectacular view of the Chippewa River too. Rumor has it their bloody marys are pretty darn good too! It doesn't get any better out here!
Where will you raise your next glass?
#captureec #eauclaire #visiteauclaire
Beer thirty is our favorite time of day in Eau Claire, WI...
For the hardcore beer enthusiasts...