Pablo Center at the Confluence 
Located in the heart of downtown Eau Claire, Pablo Center at the Confluence brings creativity, educational opportunities, elegant events, and world-renowned artists to the Chippewa Valley. Pablo's inaugural season featured your favorite artists such as The Voice finalist, Chris Kroeze, and The Blind Boys of Alabama, as well as new musicians Eau Claire fell in love with like Ganavya and Cloud Cult. But Pablo goes far beyond musical guests, shining a light on dance productions and family-friendly performances, as well as literary and film events spanning multiple genres. Yes, it's as cool as it sounds. Season 5 has been announced and there are big acts you won't want to miss like The Book of Mormon, Anastasia, Fiddler on the Roof, and many others! 
Theaters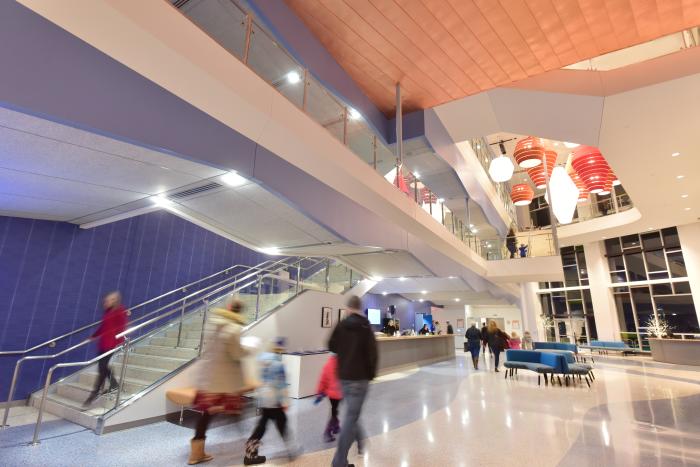 The shows and productions at Pablo Center are staged in either the 1,200+ seat RCU Theater or the flexible 400-seat Jamf Theater, the largest black box theater in the Midwest. Extending far beyond concerts and performances, the Jamf theater can be transformed into a music hall, a theatre space, a conference room or a breakout meeting area.
The RCU Theater is a grand yet intimate broadway-style theatre and there isn't a bad seat in the house. With the ability to hold more than 1,200 event attendees, coupled with state-of-the-art sound and lighting technology and a hydraulic orchestra pit, the RCU Theater makes going to a show a truly grand experience.
Galleries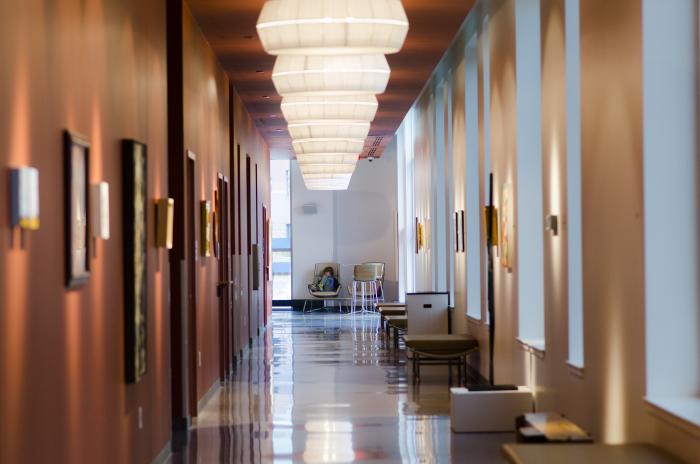 Eau Claire's premiere major arts center lets visual arts shine in its two art galleries, the James W Hansen Gallery and the Graham Avenue Walking Gallery. Each gallery features rotating collections of both regional and national art from a wide variety of mediums.
Location & Parking 
Located in the heart of downtown Eau Claire at 128 Graham Ave, Pablo Center is surrounded by shopping, bars, restaurants, and entertainment, and within walking distance of multiple Eau Claire hotels. Some parking options include the North Barstow Parking Ramp, the Farwell/Gibson Parking Ramp, the Schlegelmilch-McDaniel Lot, and the Railroad Street Lot. There is also street parking available. Pablo Center has a valet service available before shows, as well. Click here to see all downtown Eau Claire parking options.