Pablo Center at the Confluence 
Located in the heart of downtown Eau Claire, Pablo Center at the Confluence brings creativity, educational opportunities, elegant events, and world-renowned artists to the Chippewa Valley. Pablo's inaugural season featured your favorite artists such as The Voice finalist, Chris Kroeze, and The Blind Boys of Alabama, as well as new musicians Eau Claire fell in love with like Ganavya and Cloud Cult. But Pablo goes far beyond musical guests, shining a light on dance productions and family-friendly performances, as well as literary and film events spanning multiple genres. Yes, it's as cool as it sounds. Season 6 has been announced and there are big acts you won't want to miss like Them Coulee Boys, Charlie Berens, HAIRSPRAY, and more!
Theaters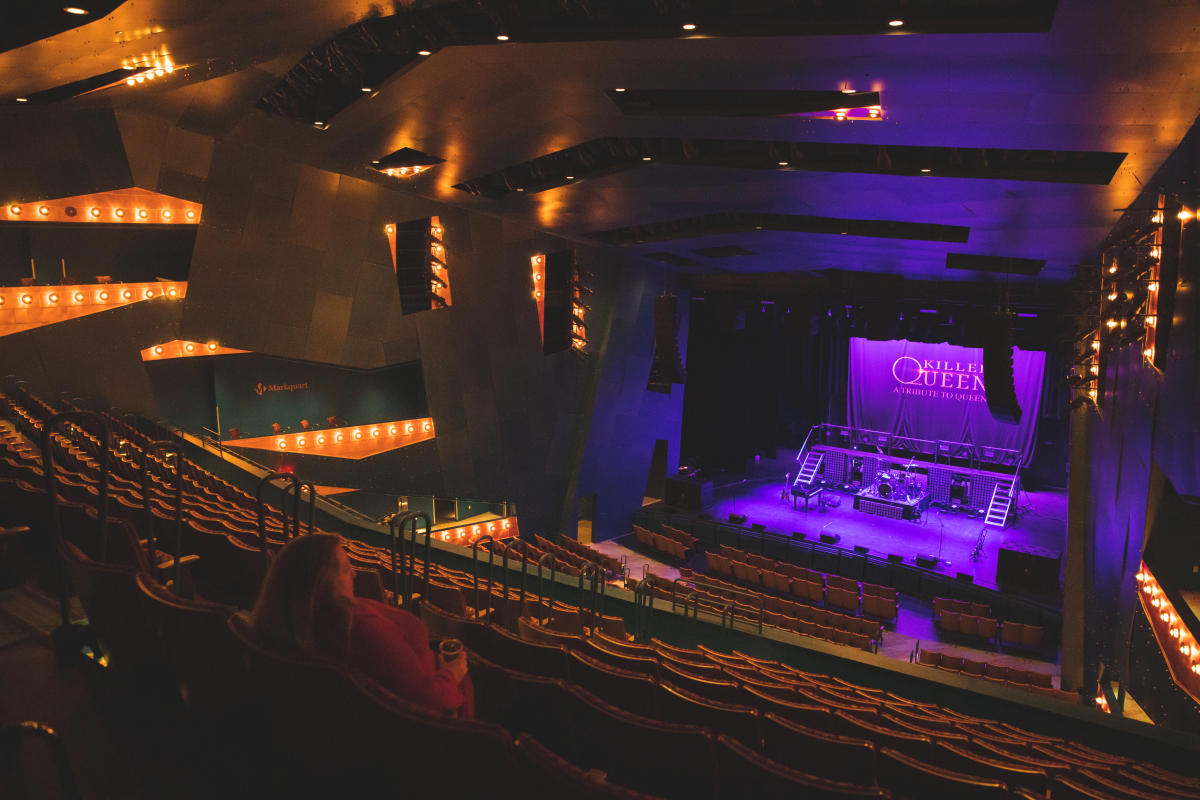 The shows and productions at Pablo Center are staged in either the 1,200+ seat RCU Theater or the flexible 400-seat Jamf Theater, the largest black box theater in the Midwest. Extending far beyond concerts and performances, the Jamf Theater can be transformed into a music hall, a theatre space, a conference room or a breakout meeting area. The RCU Theater is a grand yet intimate Broadway-style theatre and there isn't a bad seat in the house. With the ability to hold more than 1,200 event attendees, coupled with state-of-the-art sound and lighting technology and a hydraulic orchestra pit, the RCU Theater makes going to a show a truly unforgettable experience.
Galleries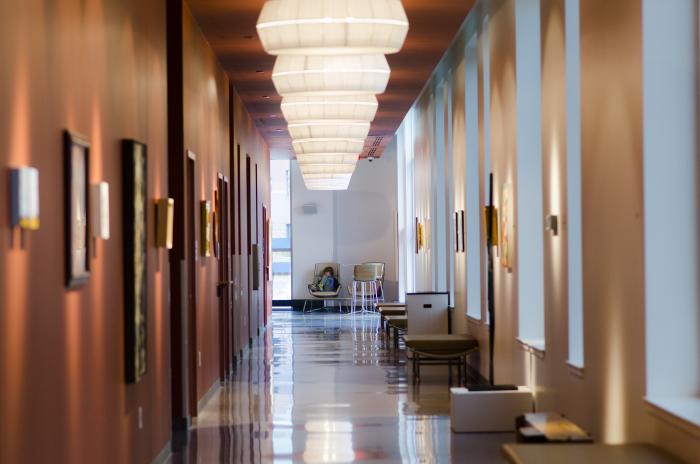 Eau Claire's premiere major arts center lets visual arts shine in its two art galleries, the James W Hansen Gallery and the Graham Avenue Walking Gallery. Each gallery features rotating collections of both regional and national art from a wide variety of mediums.
#CaptureEC #PabloCenter #EauClaire
Frequently Asked Questions About Pablo Center
How many seats are in Pablo Center in Eau Claire?
Pablo Center has a variety of different spaces throughout its building. Its large theatres, RCU Theatre and Jamf Theatre, host 1,200 and 400 seats respectively.
Learn More About Pablo Center Spaces
When did Pablo Center open in Eau Claire?
On September 22, 2018, the ribbon was cut and Pablo Center was open to the public.
Where is Pablo Center located?
Pablo Center is located at 128 Graham Avenue, Eau Claire, WI 54701. It sits right in the heart of downtown Eau Claire at the confluence of the Eau Claire and Chippewa Rivers. Pablo Center is within walking distance of the Oxbow Hotel and the Lismore Hotel as well as other widely loved city restaurants and attractions. 
Learn More
Where do I park at Pablo Center?
Pablo Center offers valet services at a cost of $10 per vehicle. Valet begins one hour before a performance and is located along the east side of the building on Graham Avenue. Their valet service will park your car for you and return it after your event. Pablo Center offers complimentary valet parking for patrons who have purchased an ADA event ticket and for those with limited mobility or disability. Other parking options are also available throughout downtown Eau Claire.
Learn More
Is Pablo Center accessible?
Pablo Center welcomes all patrons and strives to ensure everyone has equal access to their facility and events. If you have an accessibility need, request, or question, please call Pablo Center's box office at 715-832-2787 prior to the performance you wish to attend. Pablo Center also offers ADA seating, ADA parking & valet, and audio services.
Learn More
Who was Pablo Center named after?
Pablo Foundation purchased indefinite naming rights of the building in 2017. One of the Pablo Foundation's goals is to showcase the arts, and the foundation's name pays homage to Pablo Records, a now-defunct jazz record label. The Pablo Records name also pays tribute to the painter Pablo Picasso.