CHIPPEWA VALLEY SUMMER
ACTIVITY PASSPORT 2021
Take action towards better health with the Chippewa Valley Summer Activity Passport! Summer is a great time to try new activities and set health goals to prevent chronic diseases like heart disease and diabetes, and this activity passport shows you where to find exciting opportunities in Chippewa, Dunn, and Eau Claire counties. Whether your goal is to exercise more frequently or eat more servings of fruits and vegetables, you may find that it's easier to meet goals when you're doing something you enjoy. 
The best part? You can win some awesome outdoor and fitness prizes for participating! Here's how it works: 
1. Visit as many parks, trails, and local activities as you want! 
2. Snap a photo of yourself at each location.
3. Upload the photo(s) in the portal at the bottom of this page! Each photo counts as an entry to win a prize, so the more you participate, the better your chances of winning!
Winners will be chosen throughout the summer and contacted via email or phone. See you out there!
Walk or bike a trail-
Visit a local farmers' market, orchard, or greenhouse-
Play tennis or pickleball-
Play golf at any golf course in county or frisbee golf-
Go mountain biking- 
Visit a local pool (and don't forget to wear sunscreen!)
Visit a park or playground- 
Enjoy local art and museums-
Know your numbers!
To reduce your risk of developing a chronic disease, it is important to know and control your health. Here's some ways you can do this: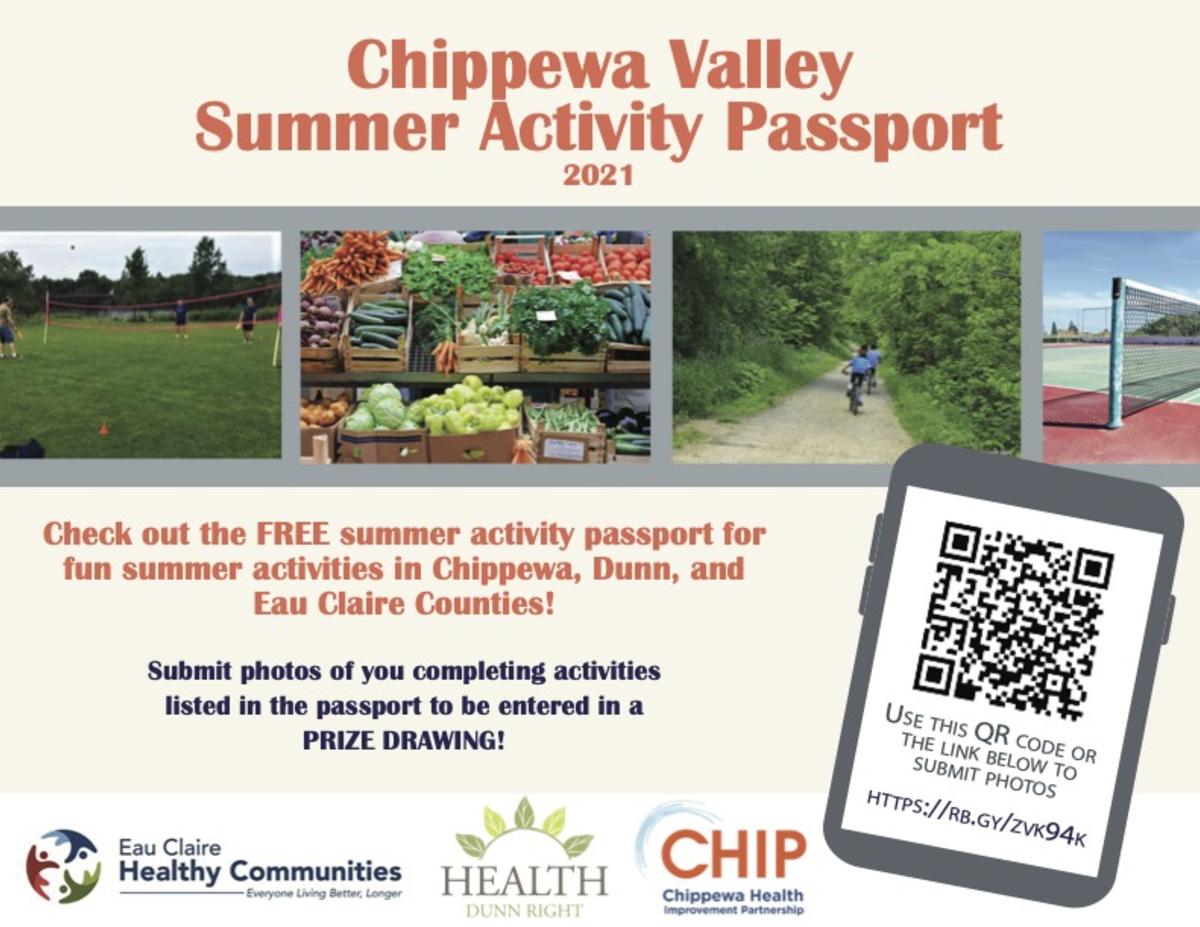 ​Note: By uploading content into Eau Claire Healthy Communities, Health Dunn Right, and Chippewa Health Improvement Partnership's collection, you agree that you have all the necessary rights and permissions to do so and the photo(s) you upload may be shared in any manner they deem advisable including advertising, marketing, and publicity purposes.