Eau Claire Jazz Festival
Jazz Crawl
Mark Your Calendars: April 19-20, 2024!
During the Eau Claire Jazz Festival, the streets of Eau Claire are buzzing with excitement. You'll get to witness downtown Eau Claire and Water Street transform into a New York-esque jazz scene. Eau Claire's Midwest indie vibe combines with the hustle and bustle that the Jazz Festival brings to produce a great harmony that's so unique you have to experience it to believe it. 
The Eau Claire bars and restaurants turn the city into a jazz nightclub haven during the Eau Claire Jazz Festival. The love of the craft brings locals and visitors downtown to celebrate jazz students, jazz performers and educators as they all come together to play the night away at more than ten participating venues, and, of course, all over the streets. Did we mention that the Eau Claire Jazz Festival is the largest student-run festival in the United States?! Students from UW-Eau Claire, a school with a renowned music education program, plan this festival from start to finish and truly make it one-of-a-kind. Get your tickets at the button below and use this map of participating venues & music schedules to guide your jazz crawl!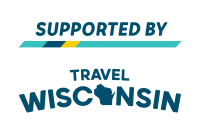 2023 Eau Claire Jazz Crawl Venues
#ECJF2023 #CaptureEC #EauClaire
Discover what to expect at the Eau Claire Jazz Festival!
Plan Your Trip to Eau Claire, WI