For those who like to work hard and play harder, Eau Claire is home to some super neat places for drinks and games. If you want to add some friendly competition to your next group outing, check out some of these cool spots in Eau Claire that offer table games and something tasty to sip on.

Reboot Social in downtown Eau Claire was made with "play" in mind. Their menu includes a variety of unique plates unlike anywhere else in Eau Claire, but the true variety here is in their games. Find a wall of board games and cards on the first floor to play at your table, or explore the endless amount of arcade games throughout their space. They have 30 vintage arcade games, 15 pinball machines, billiards, darts, 4 Duckpin bowling lanes, and much more! You certainly won't be bored here!
What's better than hanging out with friends and family over some beer, cheese and games?! 3rd & Vine is the place to go for this. It's part taproom, part retail shop. Pairing well with their large selection of craft beers is their cheese and small plates. But, nothing tops off an evening of beer and cheese better than a fun card game or two.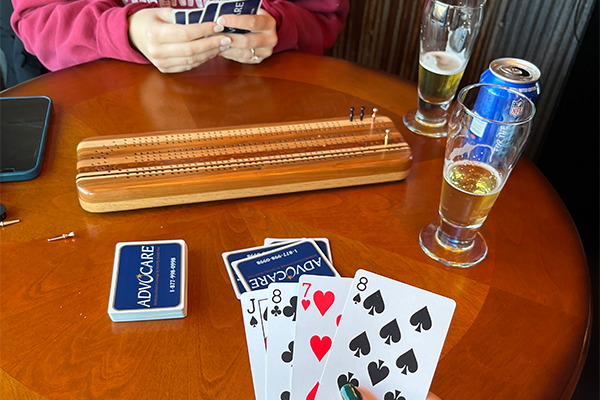 Fun fact: The Waiting Room is Eau Claire's smallest bar! Their space is only 300 square feet, but that's what makes it feel so nice and cozy! It's located across the street from the Mayo Clinic Hospital, hence, their cute name, "The Waiting Room".  Whether you're waiting for someone at the hospital or are just looking for a neat place to grab a drink, The Waiting Room has something to quench your thirst and cribbage boards to keep you entertained.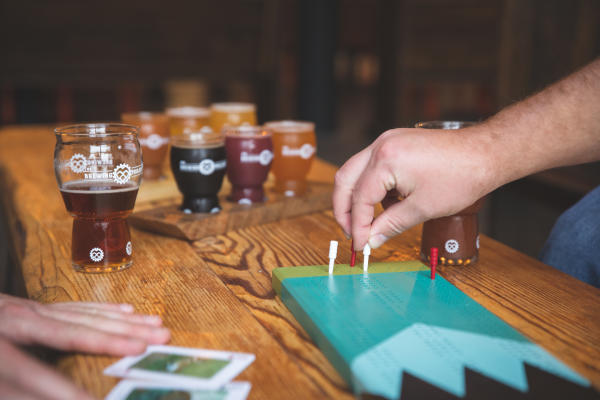 The Brewing Projekt is an excellent brewery in Eau Claire to come for some good beers and easy games with friends or family. It's located right along the Chippewa River in downtown Eau Claire and during the summers, there's no better place to be! They have outdoor seating available on their lawn or their rooftop patio that boasts some beautiful views of our city. Did we mention that your well-behaved pups are welcome to come hang out here too?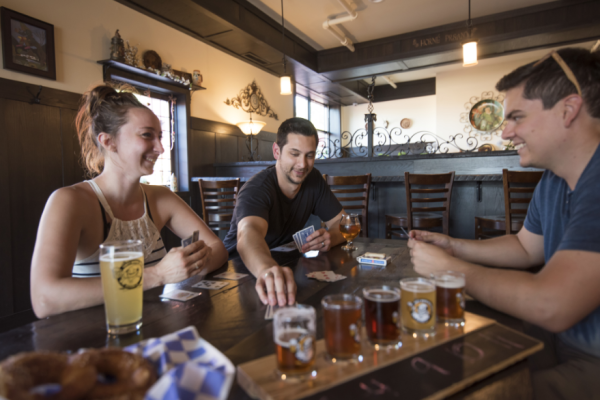 Lazy Monk Brewing definitely meets the criteria for another great place to go in Eau Claire for drinks and games. This brewery specializes in traditional Czech and German Lagers and makes you feel like you've been transported to Europe as soon as you walk through the door. Grab a pint of beer, a deck of cards, and go at it!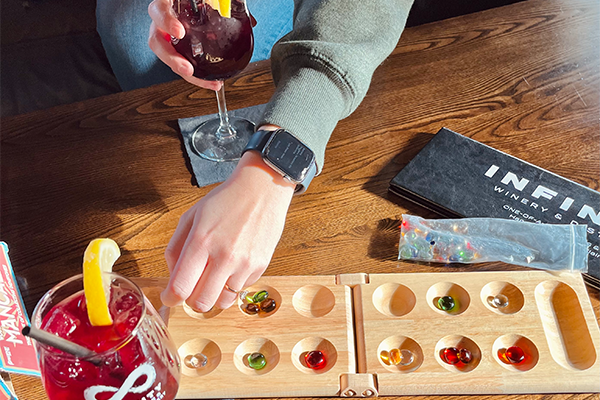 After you order a glass of wine or a beautifully crafted cocktail at Infinity Beverages Winery and Distillery, head over to their game table and pick out something to play while you sip. Challenge your partner to Mancala or get a game of cards going with your group of friends!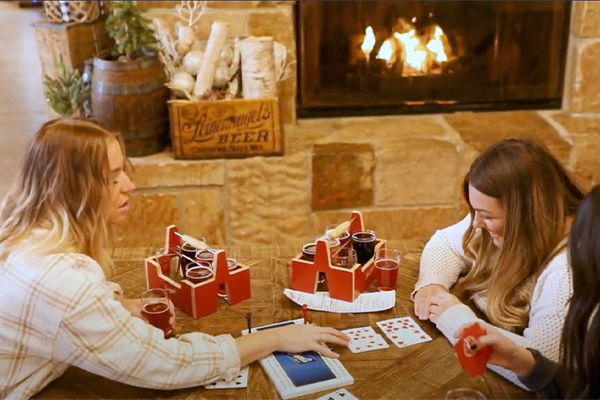 Last but certainly not least for fantastic breweries in our area where you can drink and play is Leinie Lodge in Chippewa Falls. The lodge is just about a 20-minute drive north of Eau Claire, but trust us, it is so worth it. After taking a tour of the infamous brewery, come back to the lodge for a flight of beer and make your way over to their game shelf! They have a variety to choose from, but the crowd favorite is definitely the wooden toss game. See how many times it takes you to hook the swinging metal ring!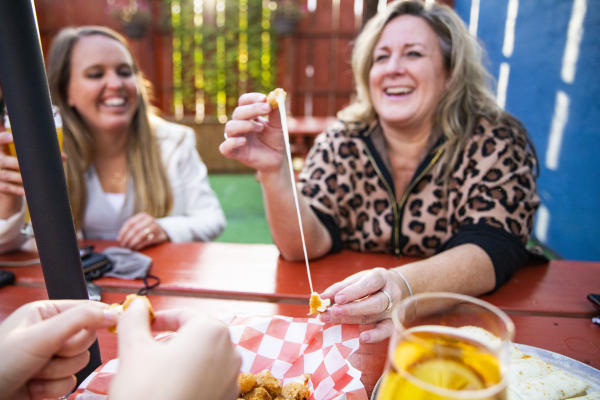 Another great place for drinks and games is Growler Guys. This neat little place taps beers from breweries anywhere in the country! They have a large variety of beers - everything from dark lagers to fruity ciders. If you really don't know where to start and what to get, they provide small samples that give you a good idea of what you might be getting into. Not to mention, they have a large shelf of cards and games available for guests to play too.