A Day Trip to Osseo, WI
Just under a half-hour drive from Eau Claire is Osseo, WI, a sweet town just overflowing with the midwestern charm that is found all across the state of Wisconsin. The city of Osseo offers a variety of scenic sights and attractions in the rolling hills of northeastern Trempealeau County and hits the nail right on the head when it comes to small-town hospitality. Don't believe us? See for yourselves with a day trip over to Osseo! Here are some places you must visit to get a taste of what Osseo is really all about!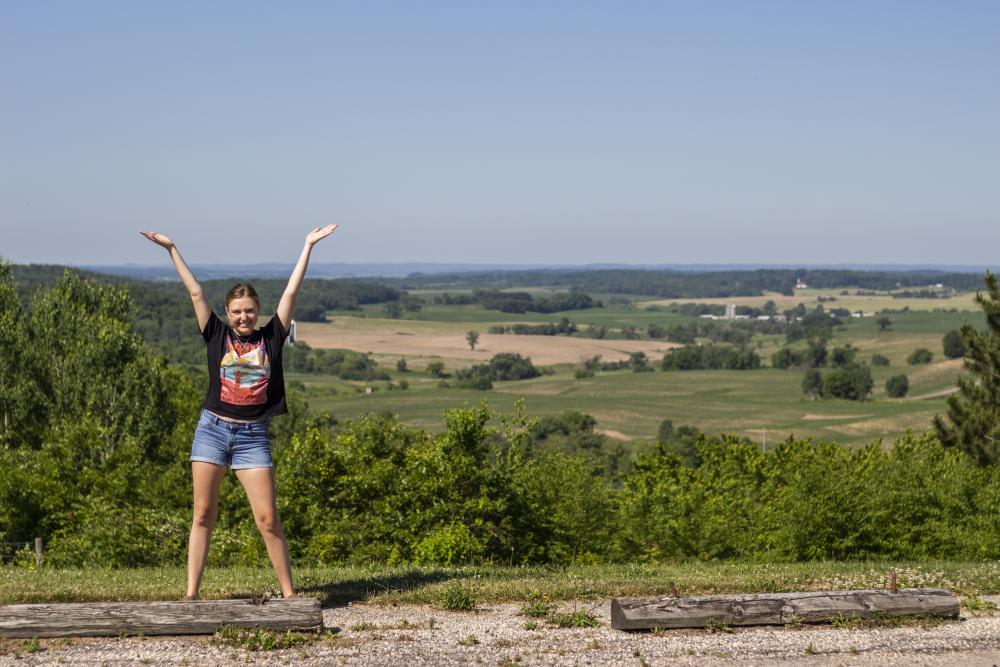 Buena Vista Scenic Overlook
Before you jump out of the car ready to take on the day in the city, this scenic overlook cannot be overlooked! Buena Vista is on the west side of Highway 53 just 5 miles south of Osseo. The scenic overlooks include a monument that is dedicated to Nicholas Bourlier De La Chavelle, a spirited young man who decided to leave society and live in a cave in Osseo in 1865. It's as if nature created the perfect window here to see those rolling hills we mentioned before and the farmlands that make Wisconsin America's Dairyland.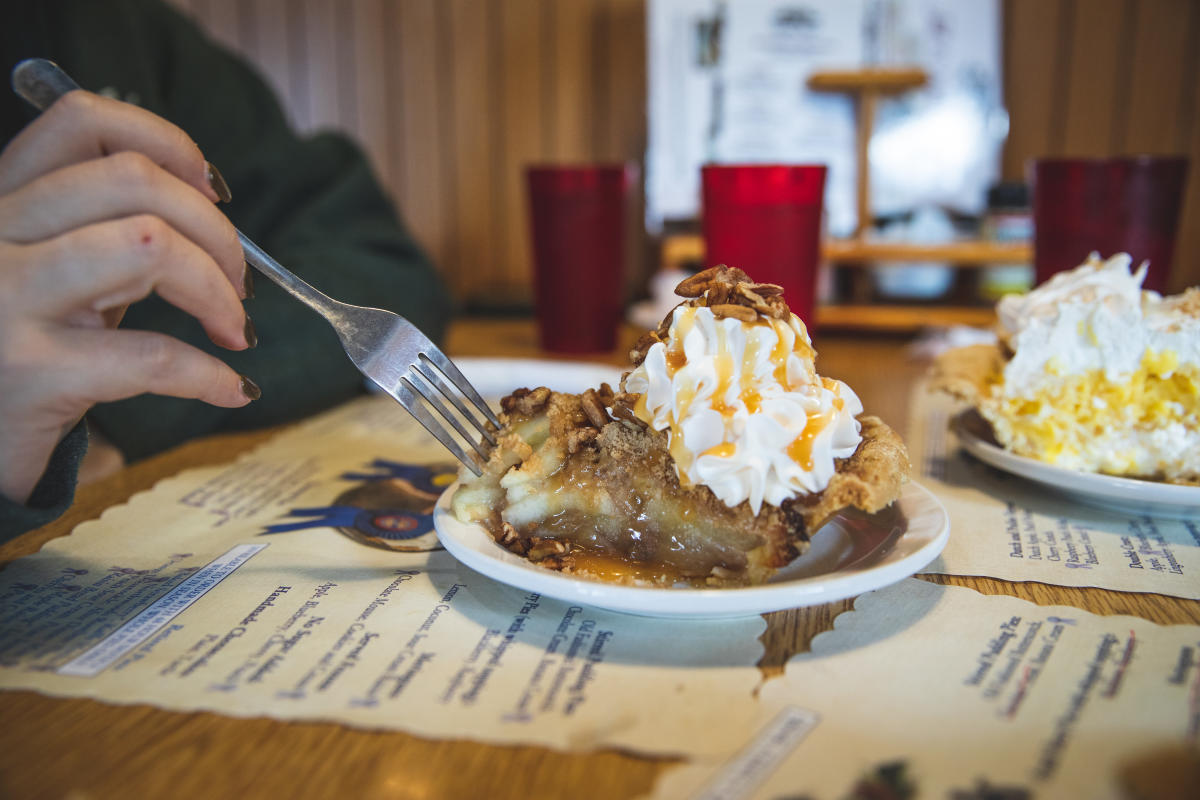 Velkommen, Welcome!, to Norske Nook!  Since 1973 the restaurant, bakery, and gift shop have provided western Wisconsin with "tastes like Grandma's" cooking and "feels like home" service!  They provide a perfect blend of Norwegian and American traditions.  Famous for their time-honored recipes and "made from scratch, each crust rolled by hand" award-winning pies, Norske Nook serves seven days a week! Make room for dessert because pie after the main course is a MUST!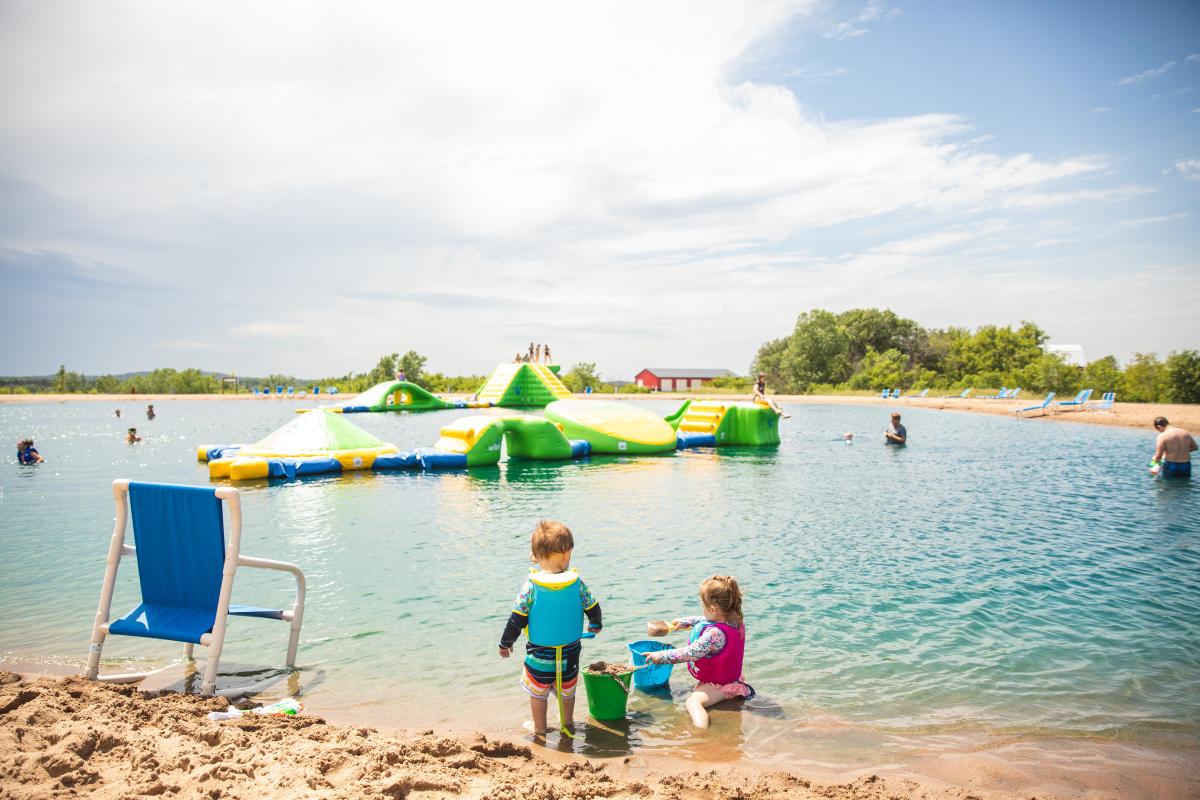 This is the ultimate RV Resort for some good, old-fashioned family fun! Stoney Creek RV Resort offers beautiful RV spots, campsites, and log cabins for families who enjoy spending time in the great outdoors. Stoney Creek is not short on amenities and activities that the whole family will love. With activities like basketball and volleyball courts, horseshoe pits, a skatepark, a swimming pool, a kiddie pool, a jumping pad, a mini-golf course, and SO MUCH MORE... your kids will surely get a good night's sleep after a day of fun and play at Stoney Creek!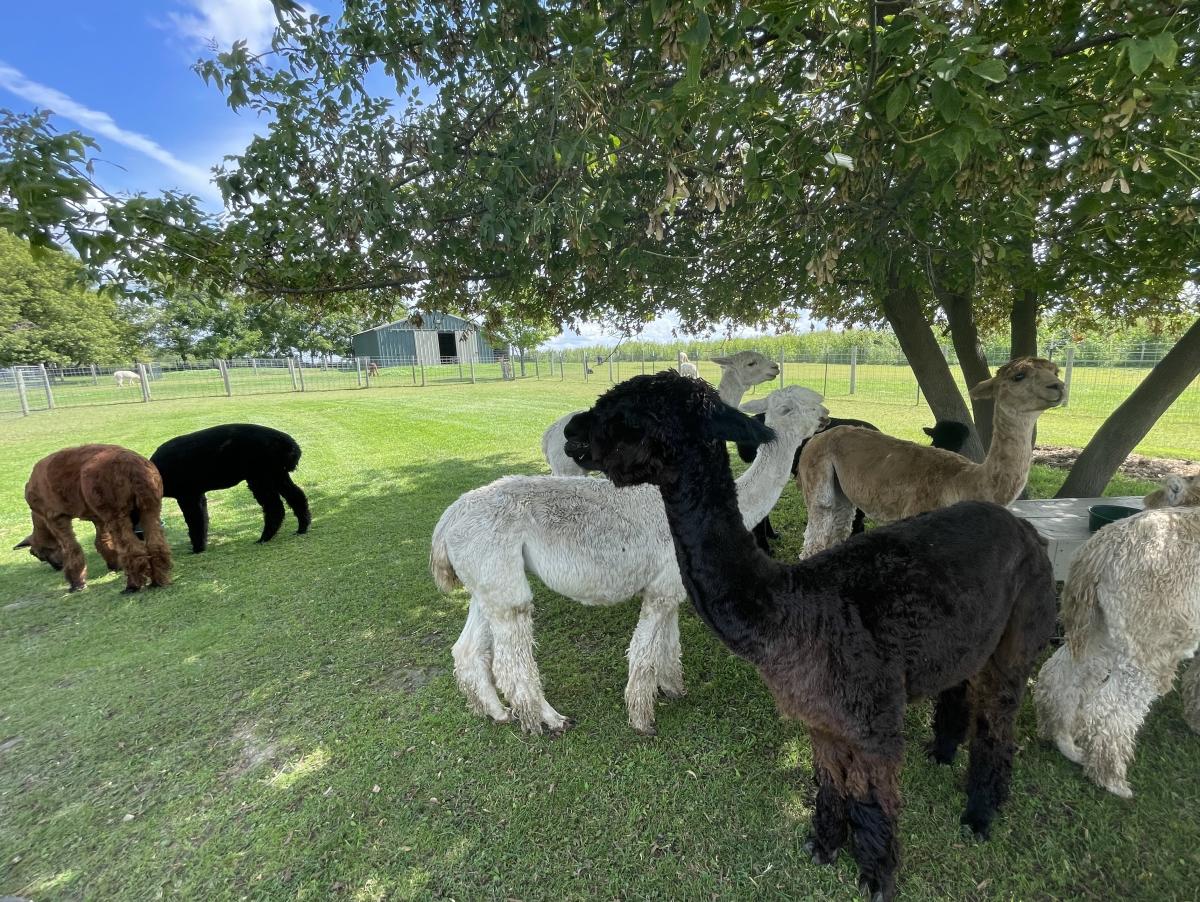 Have you ever been to an alpaca farm? Well, after this day trip to Osseo, your answer will be yes! Justorian Alpacas is an alpaca farm run by a duo who considers them to be more than just animals, but rather, their beloved pets. Use their website to find their hours of operation and go see what these fun animals are all about! Intrigued? Check out this blog that takes a deeper dive into this lovely hobby farm.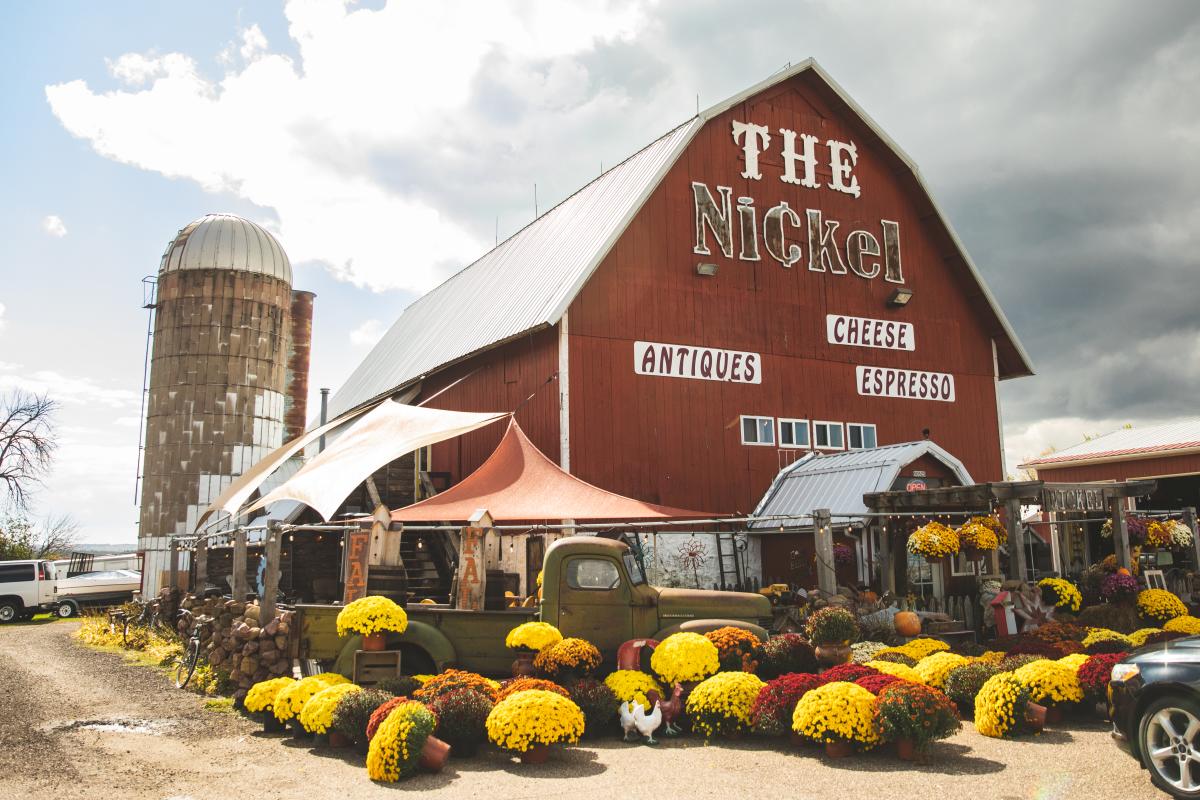 The Nickel knew what they were doing when they built their barn. What do you need to fuel your treasure hunt through an antique shop? A cup of coffee, of course! The Nickel is home to thousands of antiques where collectors, crafters, and artisans can gather. When you walk in, you are immediately greeted by the sweet aroma of coffee beans and whipped cream. Did we mention this antique store is in a literal barn? As you walk through and upstairs, you can find a fun quote sign to decorate your home or maybe a knick-knack that you've been searching for your collection. What're you waiting for?! Go find that treasure!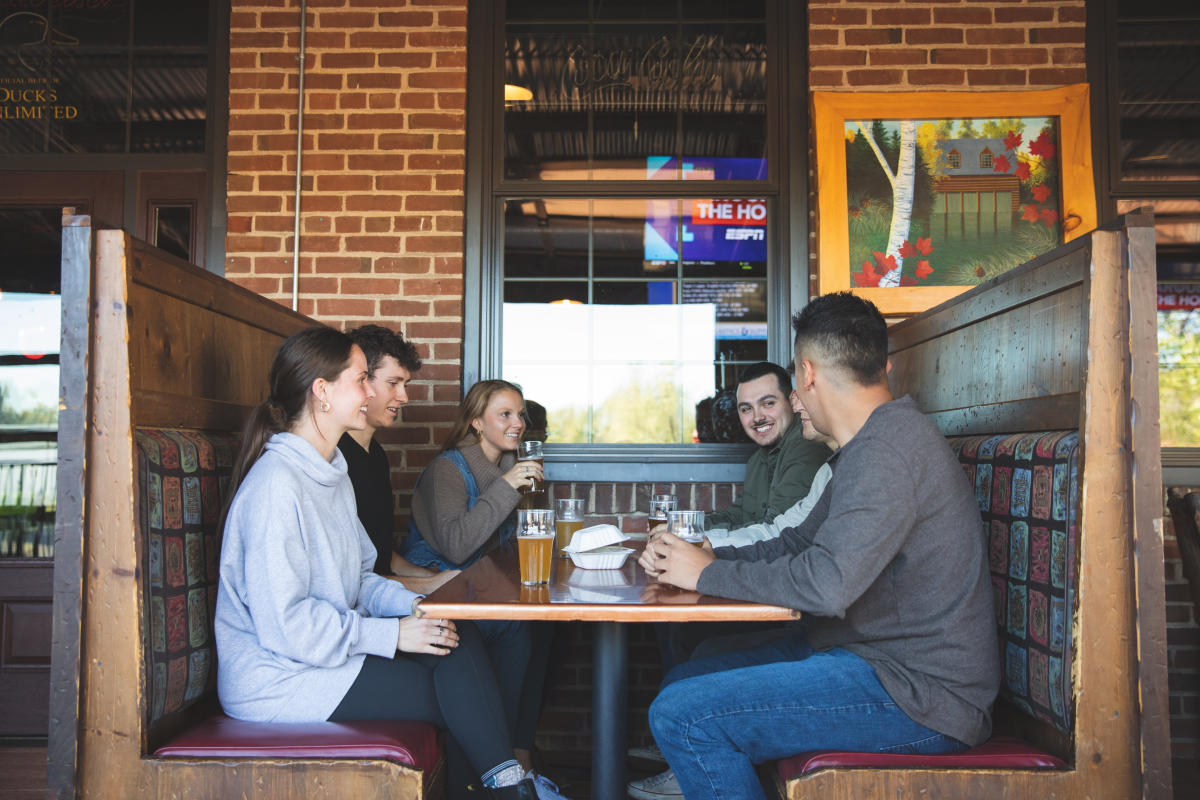 Welcome to Northwoods Brewpub... where the beer doesn't stop flowing and the grill doesn't stop smoking! Northwoods Brewpub is located in a 100-year-old industrial building that has been refurbished to be a lodge-like brewery and bar & grill. They have 35 brews on tap and a menu filled with delicious meals that pair well with a nice, cold glass of beer. With extensive outdoor seating, big-screen TVs, music, and games, Northwoods Brewpub is a fantastic place to go for a family dinner!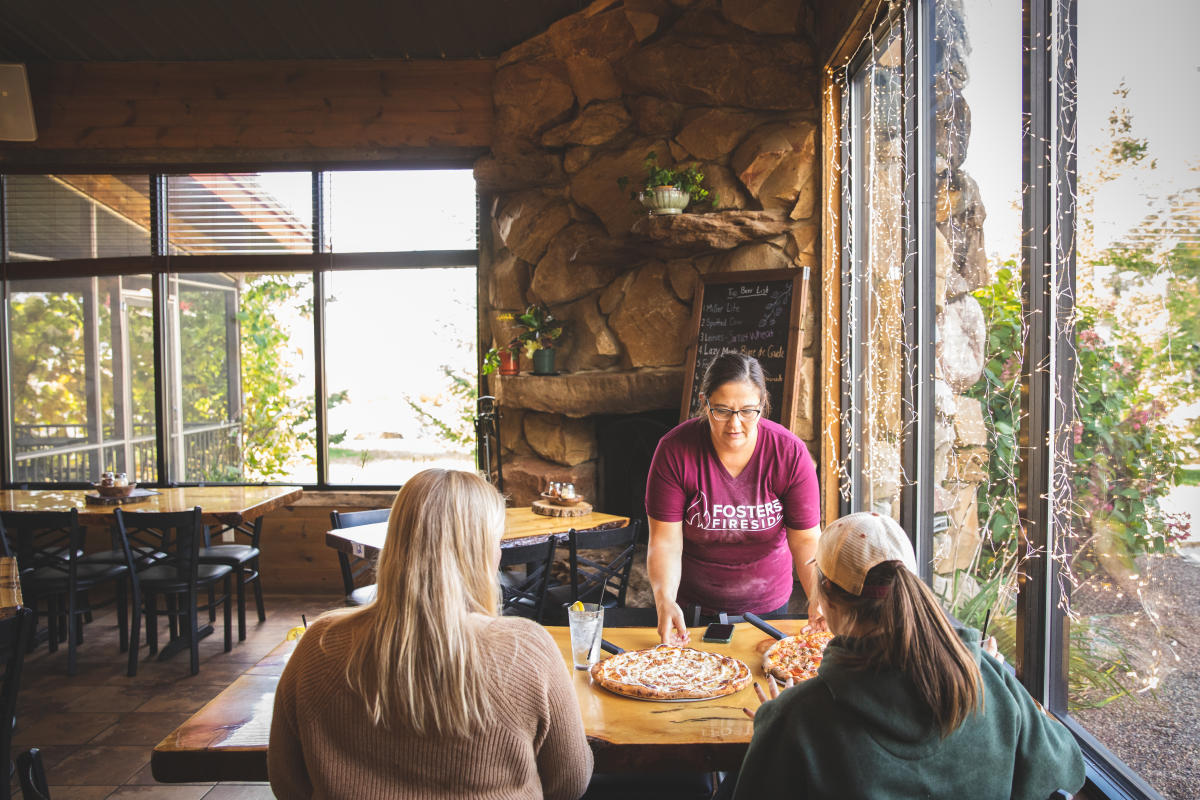 There's something magical about your first bite into a piece of woodfired pizza that has been made from locally sourced ingredients. You can experience this finger-licking moment at Foster's Fireside! Right off of I-94, Foster's Fireside focuses on serving their visitors fresh plates of food cooked with local and made-from-scratch ingredients. They also have... wait for it... CHEESE CURDS! Head out there to get your squeak on!
Your Day Trip to Osseo, WI Awaits!