Fish Fry Friday in the Chippewa Valley
Welcome to Wisconsin, the home of the Friday Night Fish Fry, a local legend!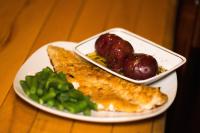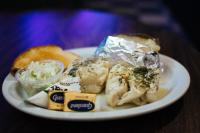 Here you'll find the best fish frys in the area. You'll never be bored on Friday night with all of these great local flavors. Enjoy browsing through the listings and try something new this Friday Night!  
No matter where you are in the county, there's a delicious Friday fish fry waiting for you. Now, which one will you pick?
Eau Claire
Eau Claire Ale House
Dana's Bar and Grill
Dooley's Pub
Houligans Steak & Seafood Pub
Johnny's Italian Steakhouse
Milwaukee Burger
Princeton Valley Pub & Grill
The Classic Garage
Wagner's Lanes
Wild Ridge Golf Course
29 Pines Restaurant 
4 Mile Restaurant & Bar 
Amber Inn Bar & Grill
Court'n House
The District
Galloway Grille
Hangar 54 Grill
The Livery
Monk's Bar & Grill
Northern Tap House 
Randy's Family Restaurant
Westside Bar & Grill
Pine Meadow Golf Club
Altoona
Altoona Family Restaurant
44 North
Happy Hallow Tavern
Durand 
Corral Bar and Riverside Grill
Eleva
Family Farms Market
Flyin' Ryan's 
Osseo
Northwoods Brew Pub
Norske Nook
Chippewa Falls
Connell's Supper Club
Thirsty Badger Sports Bar & Grill 
Sandbar & Grill
Lake Hallie Golf Club
O'Neil Creek Campground Canteen
River Inn
Jim Falls
Mondovi
Colfax