If you're looking for mouthwatering wings and are craving a crispy chicken and tangy sauce combination, look no further! Eau Claire and the Chippewa Valley is filled with chicken wing flavor fusions at restaurants downtown, in River Prairie, and in the surrounding region. Spread your wings through the Eau Claire area to locate the tastiest chicken in the Midwest!
Starting off with a bang! If you're looking for the best of the best, the locals say that Northern Taphouse is home to the best wings in Eau Claire. Stop in on Tuesdays for boneless wing specials and Thursdays for bone-wing deals. Choose from various dry rubs or mild to hot sauces on your wings; we'll tell you right now, they're all delicious! We suggest pairing your wings with a loaded Bloody Mary or tap beer at Northern Taphouse.
Another crowd-favorite spot for chicken wings is Burly N Bucks in Osseo, WI. Legend Larry's Wings can be ordered traditional or boneless with over 17 sauces and rubs. Check them out on Mondays for wing specials, or dine in throughout the week with their highly-raved Friday fish fry, burgers, and sandwiches. If you're on a camping trip at Stoney Creek in Osseo, Burly N Bucks is the perfect bar in town for a night you don't feel like cooking! Click here to view more ways to spend time in Osseo, WI.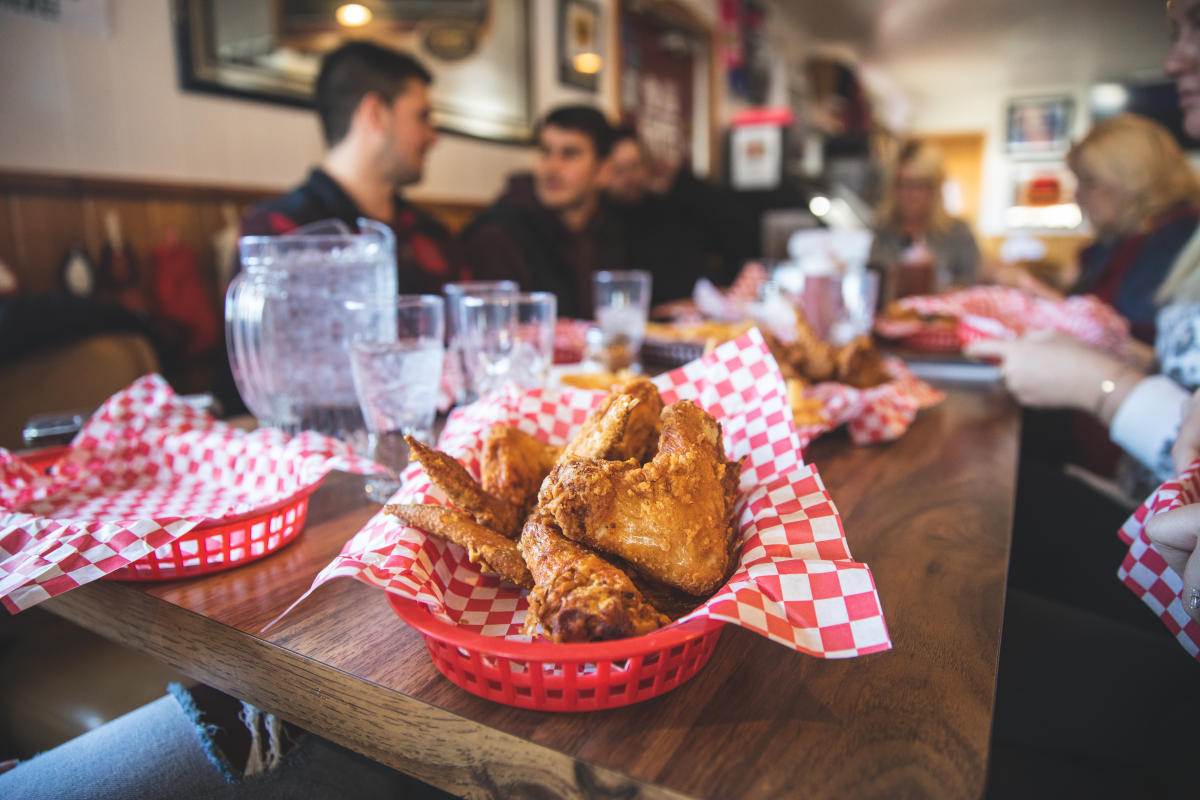 River Inn, in the Town of Wheaton, is the king of wings in the Chippewa Valley with their All-You-Can-Eat Jumbo Broasted Chicken Wings! Volume One's Best of the Chippewa Valley Reader Poll 2023 has voted River Inn as the best spot for chicken wings in the area. If you're looking for the perfect day spent in Wheaton, we recommend floating the Chippewa River on tubes, stopping for a beer at Loopy's Grill & Saloon, and ending the day with a chicken wing dinner at River Inn. Do you need any more convincing?!
If you're looking for a good time on Water Street in Eau Claire, start your night out with a bite at Dooley's Pub. This Irish pub has something for everyone on the menu including their daily wing special, pub wraps, sandwiches, & burgers, and traditional Irish fare. Dooley's is known to serve a wide range of cocktails and beers, as well as regularly hosting events, drawings, sports watch parties, and nightlife every weekend.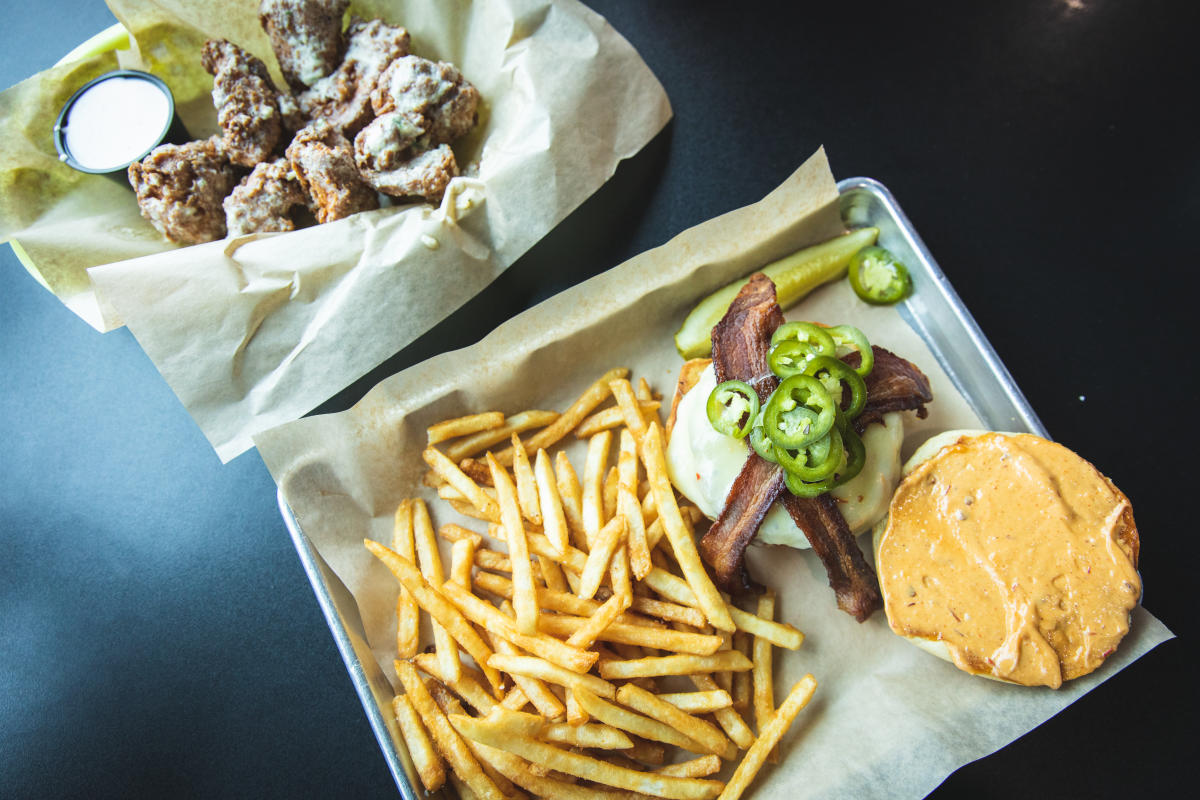 Hangar 54 is another local favorite spot for American foods, and it's located right at the Chippewa Valley Regional Airport. Their chicken wings are crispy and flavorful and pair perfectly with a Hangar 54 Bloody Mary. Spend your next date night watching flights come into the Chippewa Valley, and belly up at Hangar 54 with tasty wings, burgers, beer-battered haddock, and more incredible menu options!
Grab a seat outside in River Prairie on Cowboy Jack's patio, and indulge in their bone-in and boneless wings! Cowboy Jack's has a large menu filled with appetizers, flatbreads, salads, burgers, specialty dishes, and so much more. And better yet, enjoy Cowboy Jack's happy hour happening every day of the week with beer, wine, cocktails, and appetizer specials!
If you're looking for a downtown restaurant filled with an amazing menu, you can't go wrong with the District Pub & Grill. Here, you can order a bucket filled with 3 pounds of boneless or bone-in wings with a range of classic sauces. The District is located right across from the Pablo Center at the Confluence, making it the perfect restaurant to grab a bite before heading to your show! And if you're staying at the Lismore Hotel, you're only a block away from a dinner at the District. 
Where's your wing stop in Eau Claire? Share with us using #CaptureEC!
Still Hungry? Explore More Eau Claire Eats