There's nothing quite like waking up in the lazy hours of Sunday morning, throwing on a comfy sweater, and some pants and heading down to your favorite restaurant for a late breakfast. If there's any city that's perfected the art of brunch, it's Eau Claire. Below are just a few of the numerous places to get breakfast or brunch in good ol' Eau Claire, WI.

Going to the Nucleus Café for brunch is always a no-brainer. Their food is to die for! From the savory but seldom-captured Lemon Ricotta Hotcakes (i.e. the best thing on the menu and the item that sells out within the first hour and a half of the Nucleus being open) to the fantastic mimosas you can raise your glasses with, everything is perfect about this place. After one trip here, you'll make the Nucleus a part of all your future visits to Eau Claire too!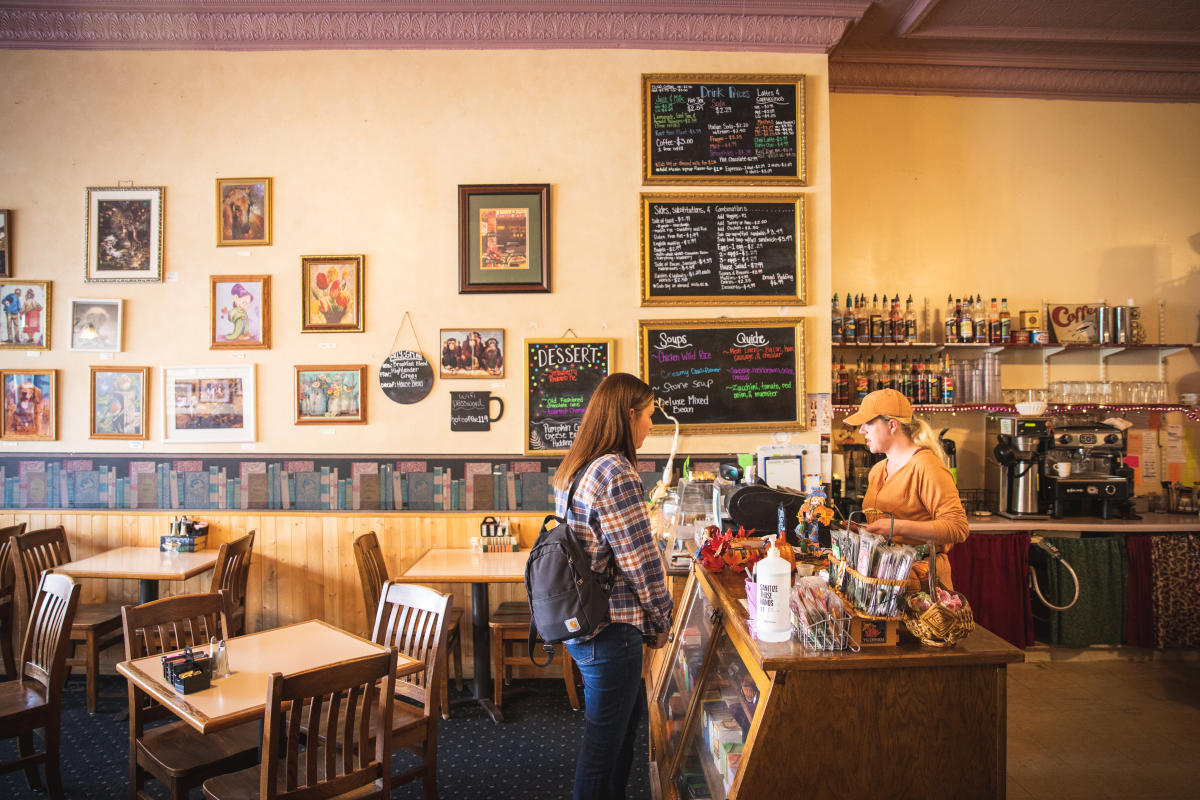 Possibly the coziest spot to grab brunch in Eau Claire, Grand Avenue Café is a cute little café that serves a variety of sammies, homemade soups and quiche. YES. YOU HEARD US. QUICHE. They also have a small section of outdoor seating. It's in a smaller building, making this the perfect location for those looking to have a more intimate brunch. With that being said though, we highly recommend getting there early to secure yourself a spot at this GRAND (pun intended) location!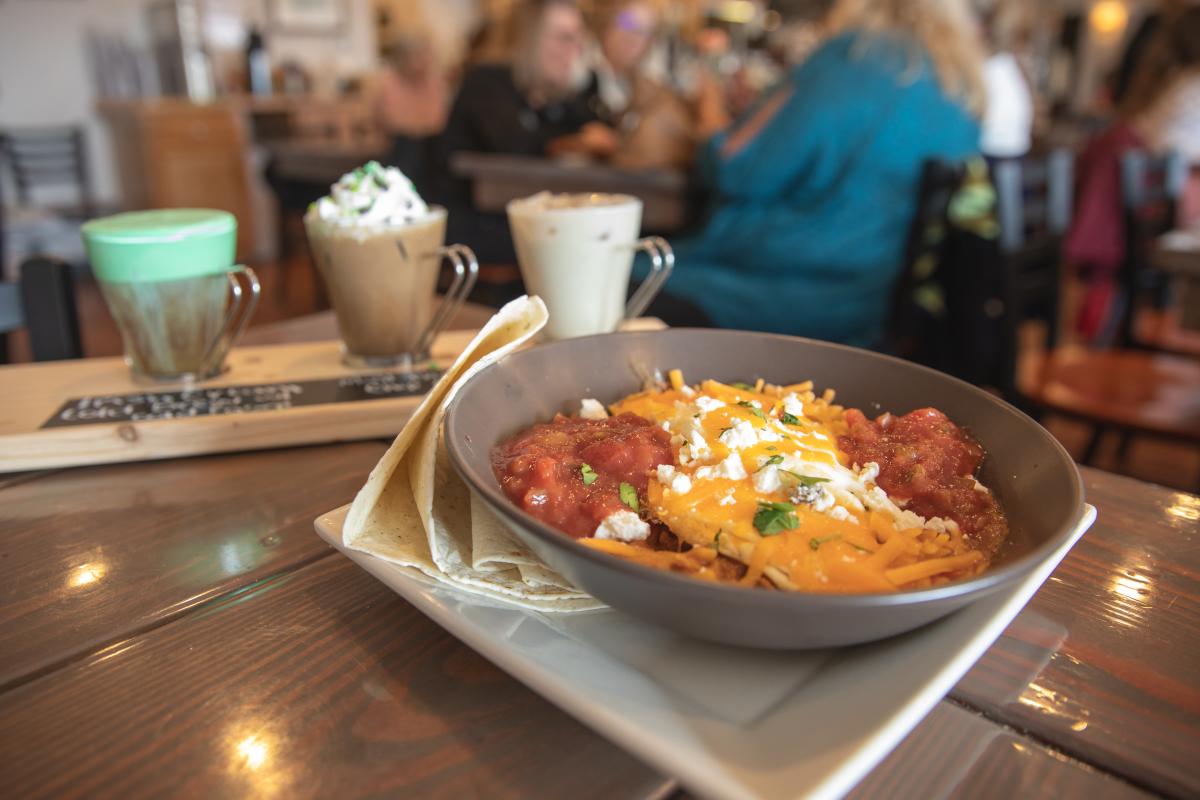 When you want to go somewhere with a quaint atmosphere and excellent food, the French Press is the place for you. Their menu is quite extensive, but there's not a single item on it that isn't delicious. Everything is made fresh and it's proven once that first bite hits your tongue. Did we mention they have stuffed french toast with Nutella and strawberries? Oh, AND on Fridays, they have coffee flights?! You clearly can't go wrong with this gem of a breakfast joint!

Is 6 stars a thing? If it was, then this place deserves them! If you can't make it to Norway for some traditional lefse and other Scandinavian treats, then Norske Nook in Osseo, WI will deliver. And boy, do they! Their menu features many different Norwegian/American plates, but the stars of the show are their pies. Believe us when we say that the pies here are nothing like you've tasted before. They are so rich, so creamy, so savory... SO DANG GOOD! Do yourself a favor and order one to take home with you too. You can thank us later!

Another family-style restaurant, Chick-A-Dee's, is the type of place that you walk into and instantly feel happy. While this is partially thanks to their all-day breakfast, amazing omelets, and some of the best hash browns in town, it's also because of the warm diner atmosphere they have. If you want on-point service where your coffee mug is never empty, then this is where you want to be.
29 Pines is located at the Sleep Inn & Suites Conference Center in the Town of Wheaton right off highway 29. However, you don't need to be a hotel guest in order to dine here. 29 Pines has a large breakfast menu that has everything from eggs to waffles, to french toast. Not to mention, they have a breakfast buffet available every Sunday and host a variety of different events that can be found on our event calendar.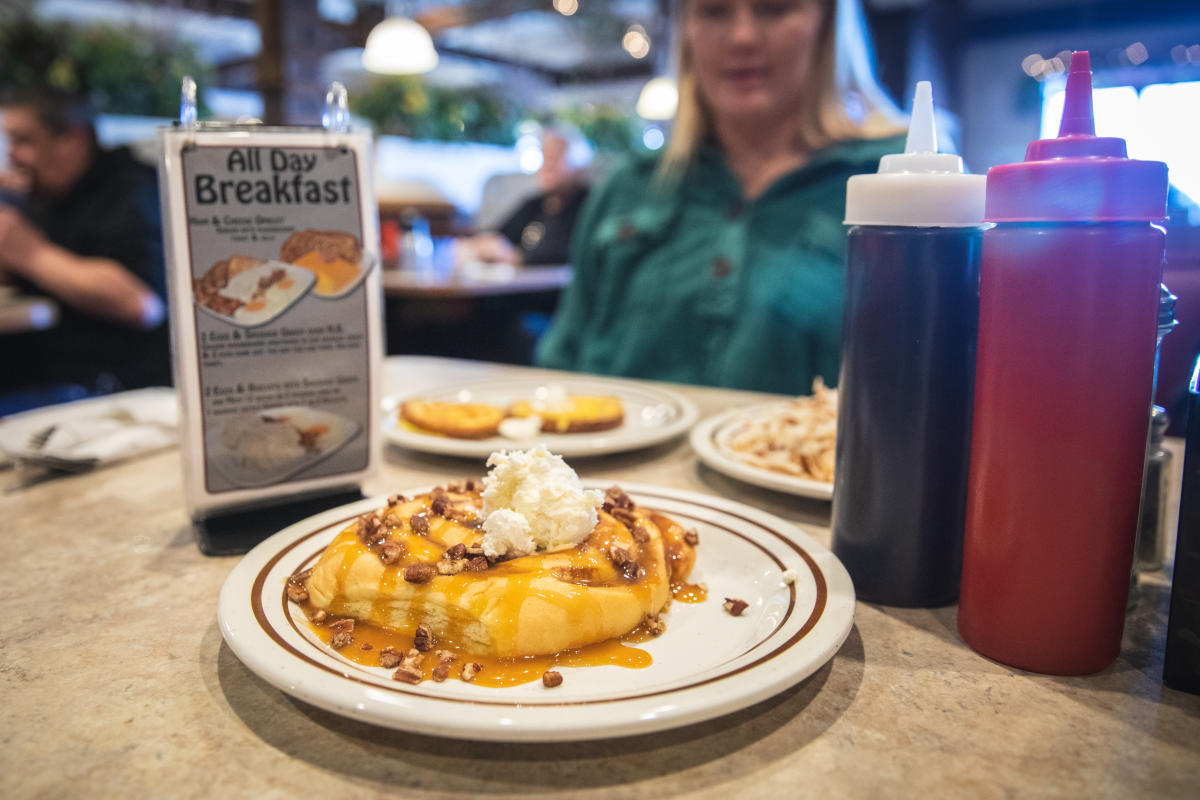 Three words: All day breakfast. Randy's Family Restaurant, indeed, has all-day breakfast! Not only that, but Randy's also has affordable prices, delicious menu selections, and the best and most kind waitstaff. The people at Randy's do a great job making you feel like you're right at home. That's why this sweet little diner needs to be added to your list of places to visit in Eau Claire for brunch. 

The Good Wives is a restaurant that is every self-proclaimed foodie's dream. Once you walk through the door, you'll be greeted by an eclectic aesthetic and irresistible aroma that will leave you eager to order. Brunch is only offered on the weekends so make sure you plan your visit ahead of time and prepare yourself for a meal that you'll be talking about for the rest of time!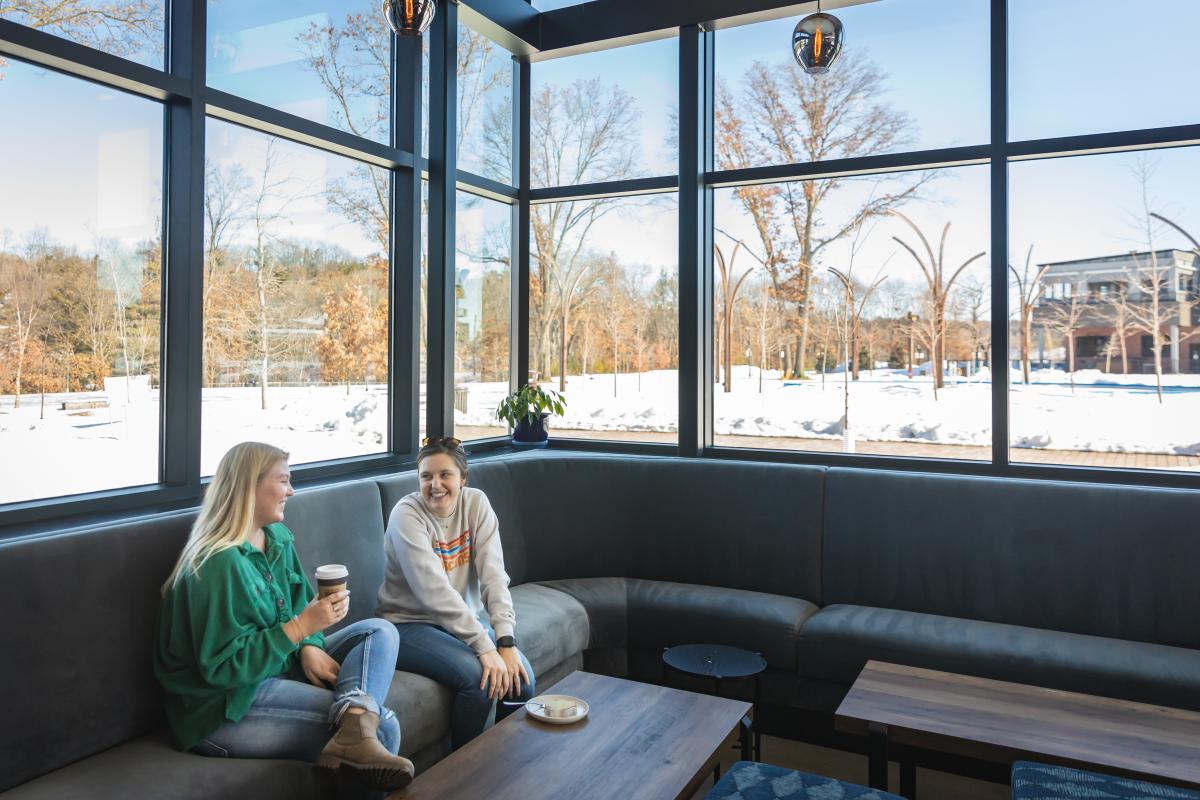 When you want something quick and easy but with a beautiful atmosphere, go to Helix in River Prairie. Their coffee lounge, Comet's Café is open from 9 AM - 3 PM and serves coffee, bagels, sweet treats, soup and sandwiches. Once you're fueled with breakfast, spend some time exploring all that River Prairie Park has to offer.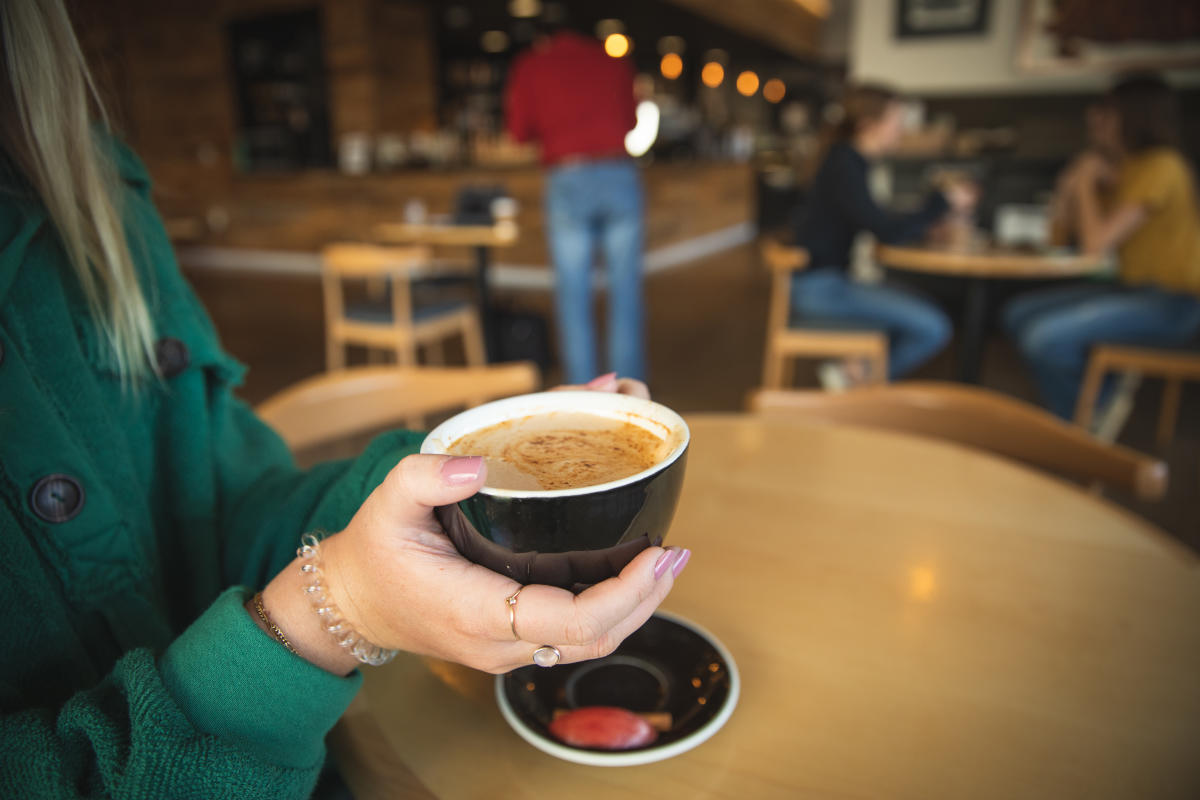 ECDC is an ideal spot for a coffee date, a place to study, a business meeting, or... a quick brunch! This coffee shop has a great menu of quick eats that are made to fuel your morning. We have to add that they have a nice selection of tasty pastries too. 

The Coffee Grounds is far beyond just a place to come get coffee. They have a menu that changes monthly that includes handcrafted sandwiches, soups, salads and various pastries that will take your brunch dining experience to a whole new level. While you're here, explore everything else this great place has to offer. The Coffee Grounds has the largest selection of micro-brewed beers in northwestern Wisconsin, fine wine and spirits, artisan cheeses, specialty foods, fine chocolate, distinctive gifts and so much more! Adjacent to their shop is K Point Brewing. After brunch, consider staying for a beer or two!

Brunch at The Informalist, located at The Lismore Hotel but open to both hotel and non-hotel guests,  is only offered on Saturdays and Sundays from 8 AM - 2 PM. Their menu does a great job at calling out their plant-based, vegetarian, and gluten-free options as well. Come experience a more fine-dining-styled meal at The Informalist in the earlier hours of the day, but come back and explore their phenomenal dinner menu in the later parts of your evening too.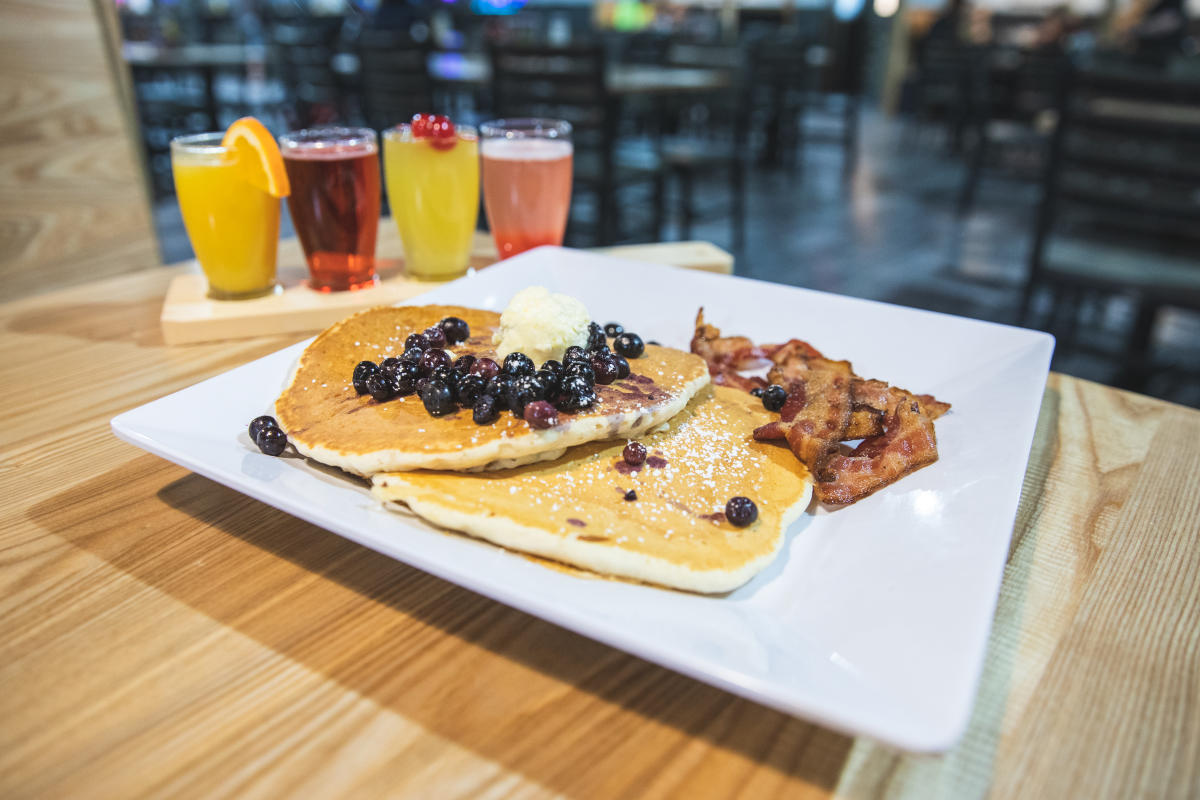 Craving a refreshing Mimosa? Head to City Eats at Metropolis Resort! This restaurant is located at Metropolis Resort but is open to non-hotel guests as well. Their breakfast menu features everything you could want! And the cherry on top of the cake (or should we say the whipped cream on top of the pancake?) is that they're one of the only places in the Chippewa Valley with Mimosa flights!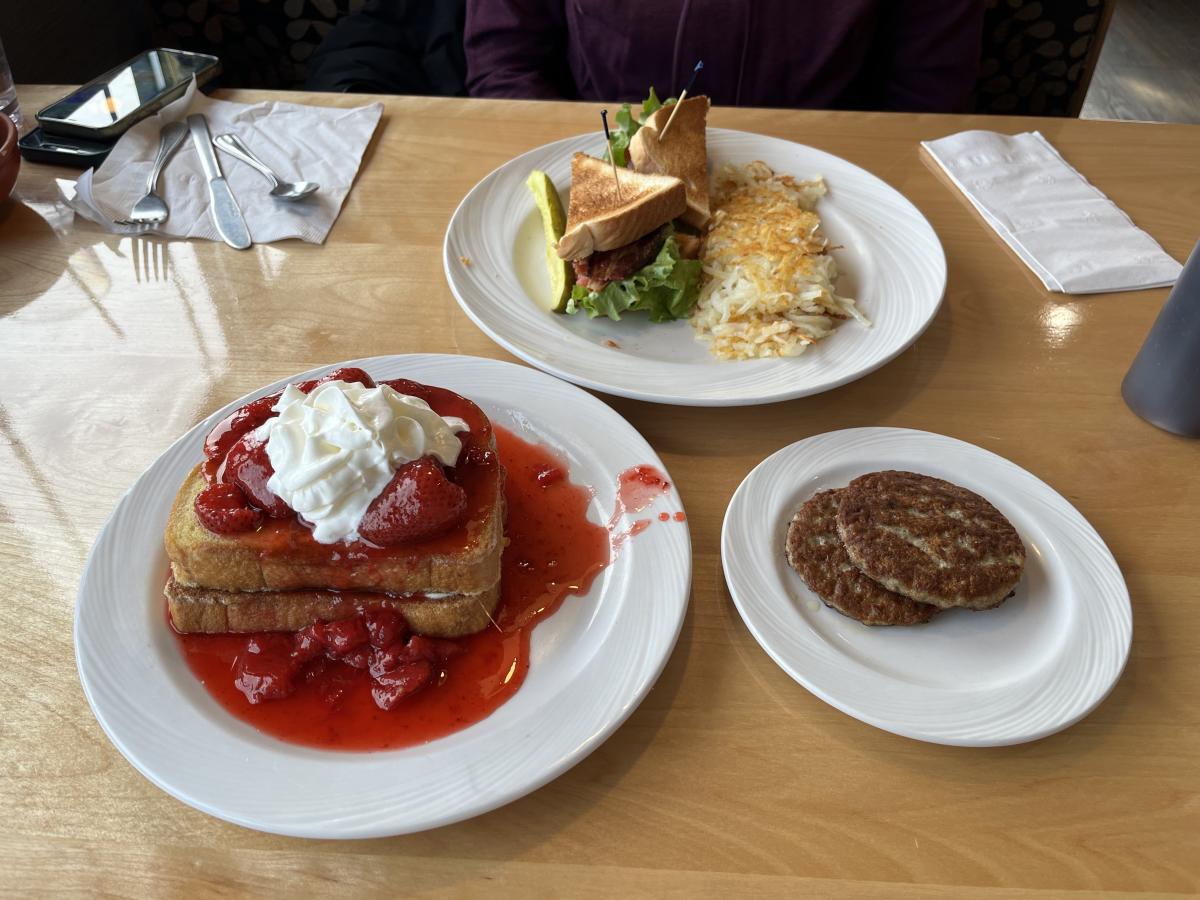 If you're yearning for a breakfast spot that reminds you of family meals with mom and pop, then Altoona Family Restaurant is a solid choice! The waitstaff at Altoona Family treats you as if you're an old friend, and their brunch is pure comfort food. They have everything you could possibly be craving—salads, burgers, soup, breakfast foods galore and more! This is the kind of place that makes sure your coffee cup is filled to the rim and that you walk out with nothing less than a full and satisfied belly. 
If you're someone who likes to drink in the morning rather than eat, then may we suggest checking out our list of places to go for a solid Bloody Mary? Whether you're devouring pancakes from one of these places or enjoying your meal at any of Eau Claire's local restaurants, we want you to share it with us using #CaptureEC! Bon Appétit!
What will you be ordering for brunch in Eau Claire?!