River Prairie Ginormous Pumpkin Festival
Save the Date: Saturday, Sept. 23, 2023 | 8 AM - 3 PM
Welcome to the annual River Prairie Ginormous Pumpkin Festival - a celebration of colossal proportions in the sweet city of Altoona, WI! This enchanting event is held at River Prairie Park every September and showcases giant pumpkins and the artistry and passion of the participating growers. Come out to this year's Ginormous Pumpkin Festival on Saturday, September 23, 2023 from 8 AM - 3 PM! Immerse yourself in the biggest pumpkins you've ever seen, crisp autumn air, fall flavors, fall colors and so much more this wonderful season brings to the Midwest. Out of all the fall events, River Prairie's Ginormous Pumpkin Festival is one you need to check off your fall bucket list, and best of all, it's FREE! 2020's Ginormous Pumpkin Festival got the attention of CNN 10! Check out the video here.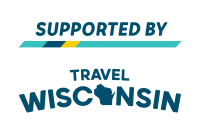 What to Expect
Pumpkin Weigh-Off
Giant pumpkins, vegetables and fruit will be weighed throughout the festival (7AM-2 PM). The best time to view the pumpkins is between 10 AM - 12 PM.
The Great Pumpkin Races
There's a race for every age! Registration takes place day of starting at 8:30 AM on the Front Porch Plaza. 
9:00 AM: The Great Pumpkin 5K Run/Walk (9+ years old)
10:15 AM: Lil Pumpkin 1/4 Mile Run (5-8 years old)
10:30 AM: Tiny Tot 75 Yard Pumpkin Trot (1-4 years old)
Pumpkin Dessert Contest
Do YOU have what it takes to make the most delicious pumpkin dessert in the Chippewa Valley? Anyone is welcome to enter the contest. Find registration details here. Tasting and judging will take place from 10-11 AM.
Artist Market
Browse through a variety of artist booths all featuring fall-themed items!
Pumpkin Costume Contest
Have an epic pumpkin costume? Enter into the pumpkin costume contest! Anyone is welcome to enter as long as you pre-register. Find registration details here. 
Pet Costume Contest
Your well-behaved pets are also welcome at the River Prairie Ginormous Pumpkin Festival! If they have a costume that is sure to wow, enter them into the Pet Costume contest! Any pet is welcome to enter as long as you pre-register. Find registration details here. 
Rubber Ducky Race
Who's duck will be the fastest of them all?! Purchase your duck at 9 AM and get it ready for it's race down the River Prairie stream starting at 12 PM.
Kid Pumpkin Decorating
Pumpkins will be available for kids to decorate (while supplies last). Decorating will begin at 11 AM. 
Ginormous Pumpkin Drop
A GINORMOUS pumpkin filled with loads of candy will be dropped out of mid air! The drop will take place at 3 PM near the large U.S. flag near the River Prairie Pavilion C (1658 Bluestem Blvd.) Don't miss out on this spectacle and serious sugar rush!
Share your "Oh My Gourd" moments with us!
#RiverPrairie & #CaptureEC
Plan Your Trip to Eau Claire!