Family Getaway Itinerary
So you're planning a family getaway to Eau Claire. We must say... good choice! Let us help you build your perfect family vacation itinerary. Well, to be completely honest, we kind of already did! This itinerary is made for families big and small, for kids of any age, and for parents who just need vacation planning to be made simple. We've got you, moms and dads. Use these suggestions to plan a family vacation in Eau Claire that will be one your kids will be talking about for years to come.

Things to Do
Experience the best place in Eau Claire to take your kids: The Children's Museum of Eau Claire! This fun and interactive museum first opened in Eau Claire in 2004 and has served local and visiting families ever since. But, in the last few years, it's gotten a major facelift! Their brand new facility opened its doors in 2023 in downtown Eau Claire and it is surely the premiere place in Eau Claire for families. Come let the kids let their imaginations run wild as they drive a fire truck, heal pets at the animal hospital, or work underneath the hood of a car! The possibilities here are endless and the power of "play" here is strong.
Eau Claire's Sculpture Tour is the second largest in the nation with over 50 sculptures scattered throughout the streets of Eau Claire. The sculptures are made by both local and international artists and definitely add some life to our cool city. Take the kids on a hunt to find them all and pick your favorite one! While you're out and about, you may even run into some murals. They're the real deal when it comes to the perfect family selfie backdrop.
The Eau Claire Farmers Market starts each May and runs through October and it is one of the best ways to get a true taste of Eau Claire. Head over to the Phoenix Park pavilion on a sunny Saturday morning to browse through what our local farmers, producers, and artisans have to offer and take in the mix of chatter and live music right along the Chippewa River. Makes for the perfect family morning if you ask us!
Talk about a one-of-a-kind experience! Justorian Alpacas in Osseo, WI is an alpaca farm that allows you to get close to the alpacas to pet them and even feed them. Call them at 715-597-2229 to schedule a visit ahead of time and pay a visit to their downtown store where they sell goods made out of alpaca wool!
Beaver Creek Reserve is located over in Fall Creek, WI, and is a nature center where you and the kids can immerse yourself in the wonders of the great outdoors. They boast over 400 acres of diverse habitats including upland woods, river bottom forests, wetlands, and savannah areas, all of which you can explore during your time here. Each habitat has different plant and animal species for you to discover and learn about too. They even have a butterfly house; how neat!
There is no shortage of things to do and see in downtown Eau Claire. Browse local shops like The Local Store, Tangled Up In Hue, and Raggedy Man, catch a show at the Pablo Center, see a movie at the downtown Micon Cinema, or top off a sweet day with a sweet treat from Olson's Ice Cream or Ramone's Ice Cream Parlor! We don't play favorites; both are delicious - take our word for it.
River Prairie is a must-stop on a family trip to Eau Claire. This park/business district is located in Altoona, WI, just about 3 miles from downtown Eau Claire. River Prairie is home to a handful of different restaurants and is equipped with a man-made stream for kids to wade in, a splash pad that's open during the summers, a playground, trolls (yes, you read that right - trolls), and plenty of green space for a picnic or a game of Kubb. 
Speaking of Kubb! "Family" fun includes some fun for mom and dad too. How about a fun lawn game for all? Take the clan over to places like Owen Park, Phoenix Park, or River Prairie for a game or two of Kubb. Families big or small can play this Swedish game as it can be played by 2-12 players. If you're ready to give it a try, check out the Local Store to purchase your own set. Then, you can play Kubb anywhere you'd like! Always remember... this is a game of strategy!
If you really want to tire the kids out, make a trip over to Carson Park! There is just SO much to do at this one spot. Explore all that this legendary park has to offer here.
Looking for some old-fashioned family camping/RV fun? Stoney Creek RV Resort should very well be your family's next vacation destination. This resort in Osseo offers RV spots, campsites and log cabins for families who love to spend time in the great outdoors. The list of amenities here is long. Stoney Creek is home to a man-made lake with a wibit, a jumping pillow, a mini-golf course, basketball & volleyball courts, a skatepark, a swimming pool, a kiddie pool and SO much more!  
More Family-Friendly Things to Do in Eau Claire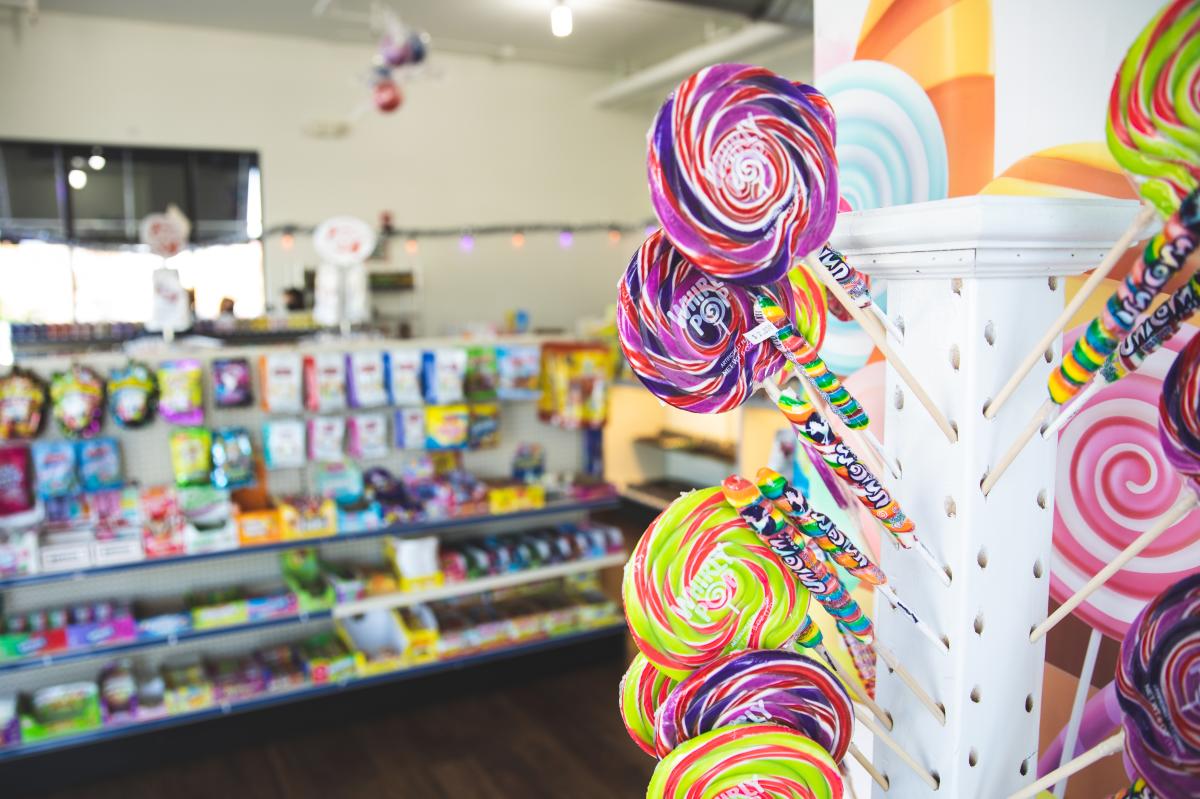 Places to Eat
The District Pub & Grill is a great place to go for lunch/dinner because they do EVERYTHING on their menu well. Seriously - from their burgers to their wings and to their pizzas, you'll be wowed and your tummies will be satisfied!
If you want your kids to get a true Wisconsin experience, you have to take them to a burger night at Together Farms in Mondovi. It is a short drive from Eau Claire, but it is so worth it. Together Farms puts sustainability at the forefront of their farming practices. They feed their animals a diverse diet because their goal is to raise organic, nutrient-dense meat. You can taste it in their burgers; they are simply amazing. Burger nights start in May and go through October every Thursday-Saturday. Along with an insanely good burger, you get live music and a true farm experience. You dine outside at their farm underneath twinkly lights and with little piglets running around!
Sometimes after the family is done eating, the kids are eager to play. Instead of wiggling around impatiently in their seats, they can head down to the arcade! 44 North at River Prairie is both an American Gastropub and an arcade. After the kids eat all their food, treat them to dessert. 44 Below is on the first floor along with the arcade and they serve ice cream NACHOS! We'll let you decide if you want to share that little secret with your kids.
You can't have a sweet time in Eau Claire without some CANDY! Downtown Candy is located in downtown Eau Claire and is the place to go when you want to treat your kids to something sweet. Their candy shop offers a variety of chocolates, sweet treats, savory snacks, and much more that you will struggle to find anywhere else nearby. Make the feeling of "being a kid in a candy store" a reality for your whole family with your next trip to Eau Claire!
Can't go wrong with a place that has "family" in its name. Altoona Family Restaurant serves breakfast ALL day long, so it's perfect for families that might have a couple of late risers. Not to mention, they have a wide variety of dishes on their menu, so no need to worry about feeding your picky eaters!
If you have a family that really appreciates a slice of REALLY good pie, you all will love Norske Nook. Norske Nook has won several awards and ribbons over the years at the National Pie Championship for their delicious pies. Apart from the pies, visit Norske Nook in Osseo for all their other Norwegian specialties and the warm hospitality!
When you want to do breakfast right, go to the Nucleus! This breakfast joint is insanely popular, so make sure you make a reservation if you want to skip the wait. You can get a high stack of pancakes here or an omelet cooked to perfection. Whatever you order, you're guaranteed a hearty breakfast that'll keep you and your family full for an entire day of Eau Claire adventures!
If you're a parent at the point during your trip where you're thinking, "I need a beer", Northern Tap House is the perfect place to go. The kids can get something they'll love off the kids' menu and moms/dads could get themselves a well-deserved beverage along with a savory meal.

Places to Stay 
Book your family's stay at the Metropolis Resort! In reality, you don't even really have to leave the hotel for your family to have an awesome time in Eau Claire. Metropolis is home to the Chaos Water Park and Action City! The kids can be little aquatic creatures at the waterpark or jumping beans at the trampoline park at Action City. There is far more action here than that. The family can race go-karts, try virtual reality, or find time for a round of outdoor mini-golf. With all of this fun, your kids are bound to work up an appetite. Monkey In The Middle Pizza and City Eats are located on-site and ready for you to order from while the kids continue to play (because let's get real, it's going to be hard to make them leave). You'll have to drag the kiddos out of here eventually because there's much more fun to be had in the rest of Eau Claire.
There's a reason some people call them "fur" babies. They're like our kids too! If you're traveling with dogs, Staybridge Suites is one of the many hotels in Eau Claire that is pet-friendly. Not only that but Staybridge is located in the River Prairie business district so you'll be within walking distance of a bunch more things to do with the fam. Explore other pet-friendly hotels in Eau Claire here and use our Dog-Friendly Eau Claire Itinerary to plan a trip to Eau Claire that every dog dreams of.
Holiday Inn Eau Claire South is conveniently located right off Interstate 94 and is another great place to stay with your family in Eau Claire. Take a dip in their hotel pool or have a family dinner at Johnny's Italian Steakhouse! Kids ages 11 and under who are guests at the hotel and order off the kids' menu get to eat for free! 
EAU so much family fun in Eau Claire, WI!