Eau Claire is known mostly for its music/art scene. But did you know it's also a great place to visit for foodies?
Yes, the Eau Claire restaurant scene is continuing to grow. From places with quality burgers and beer to fancy desserts, Eau Claire is a great place to expand your culinary palate. Here's a sample itinerary to embrace your inner foodie. 
Stay: Staybridge Suites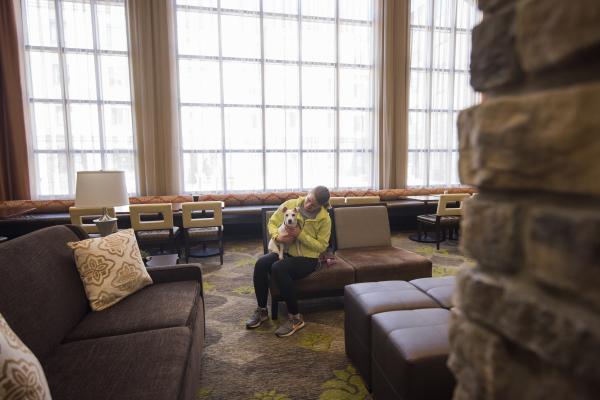 While staying at this quality hotel, you can sample some truly unique restaurants located near scenic River Prairie Park. Visit Za 51, the sister restaurant of Dragnetti's. Enjoy tasty homemade pizza and be sure to check out the outdoor patio seating if the weather allows. Another great place to visit is Cowboy Jack's, where you can enjoy flatbread pizzas, wraps, burgers and tasty desserts. If you're a vegetarian, the Black Bean veggie burger is a must. The red pepper spread gives it a tasty extra kick. For dessert, don't miss Jack's Truffle with its chocolate shell and vanilla ice cream center. If you're looking for a unique menu, head over to 44 North. Their menu is separated by region and full of deliciousness. Oh, and did I mention that they have a full room dedicated to arcade games? If you're looking for a warm and inviting coffee shop, Cabin Coffee Co. is the place to go. They offer breakfast and lunch all day every day and sweet little treats to satisfy your cravings!
Shop: Just Local Food Cooperative
If you love quality food and also want to support local farmers, be sure to visit Just Local Food Cooperative. The co-op staff is incredibly knowledgeable; They know their farmers and their food. Just Local offers everything from locally brewed spirits to locally produced meat, as well as local chocolates from Legacy Chocolates and hummus/pita chips from Water St. Deli. All of it is to-die-for.
Brunch: The Lakely (Weekends)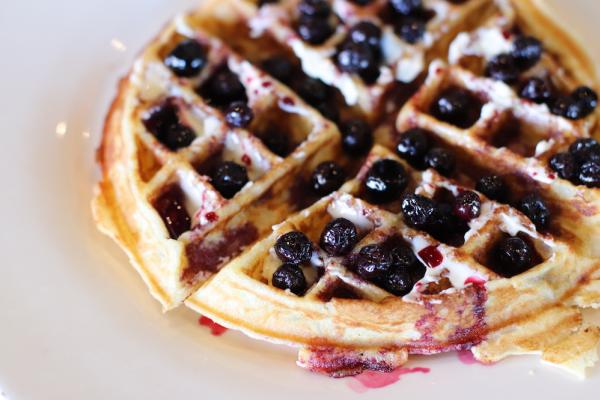 Sleep in and then start your day off right with brunch at The Lakely, located inside The Oxbow Hotel. There you'll find an ever-changing menu of locally sourced comfort food. Try the quiche of the day, a hearty Belgian waffle (served with butter and your choice of stewed blueberries or local maple syrup) or spring for their signature sandwich: The Farmhouse. There's also local tea and coffee to complete your meal. Plus, they usually have some live music during brunch hours. So Eau Claire-esque. 
Lunch: Court'n House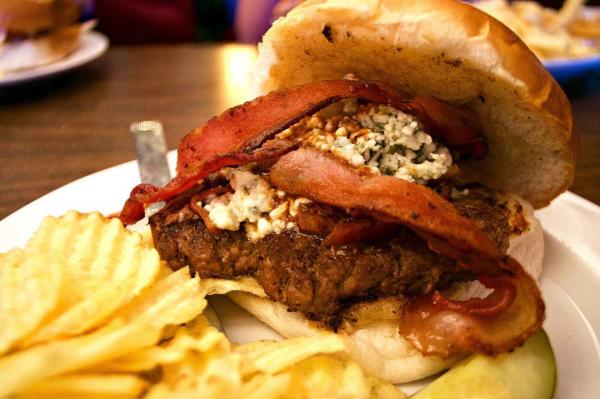 Get your midday meal at Court'n House, known for their great burgers by the locals. If you're visiting Eau Claire on Thursday, you won't want to miss out on the great deal. There you can get 2 for 1 burgers. The Mel Burger has been described by some as a life-changing dish. 
Dinner: The Informalist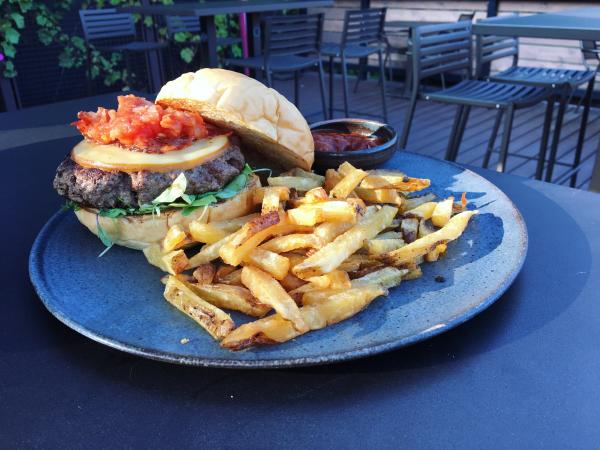 For dinner, stop into The Informalist, located in Downtown Eau Claire. You can get wood-fired pizzas, tacos, fish and a wide variety of burgers. Pro tip: if burgers are your thing, there's one dish you can't miss: the mushroom burger. It even has a roasted oyster and ancho chili pickled onions. The Informalist has offerings for vegetarians as well as meat connoisseurs. You'll get a real taste of Eau Claire at this spot. 
Dessert: Mona Lisa's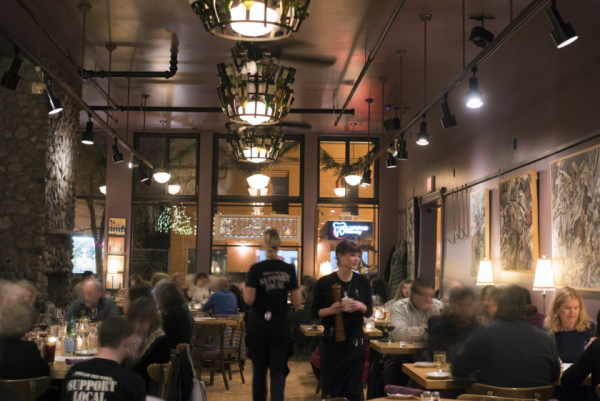 No quality foodie experience is complete without a tasty dessert. One of the best places for dessert, as well as wine to pair with it, is Mona Lisa's. For a sweet end to your night, pair your favorite wine with their tiramisu. Mona Lisa's is the place to go if you want quality Italian food and an inviting atmosphere while enjoying historic Water St.
Best time to visit: Restaurant Week
The time to visit Eau Claire if you're a hardcore foodie is Restaurant Week. Held in September, this is a can't miss. The festivities kick off with a culinary crawl and continue with participating restaurants offering discounts on a variety of dishes. 
There is way more to Eau Claire than just bar and burger joints. You can get Italian food, Thai food and everything in between. Make Eau Claire a stop on your next foodie adventure. Don't forget to snap some Instagram-able shots of your food and share them with us using #CaptureEC.