It seems like hot new restaurants in Eau Claire are opening at an unfathomable rate. Even though the city is expanding its horizons and trying new things, it's also important to celebrate the old school things that still, after all these years, make taste buds rejoice.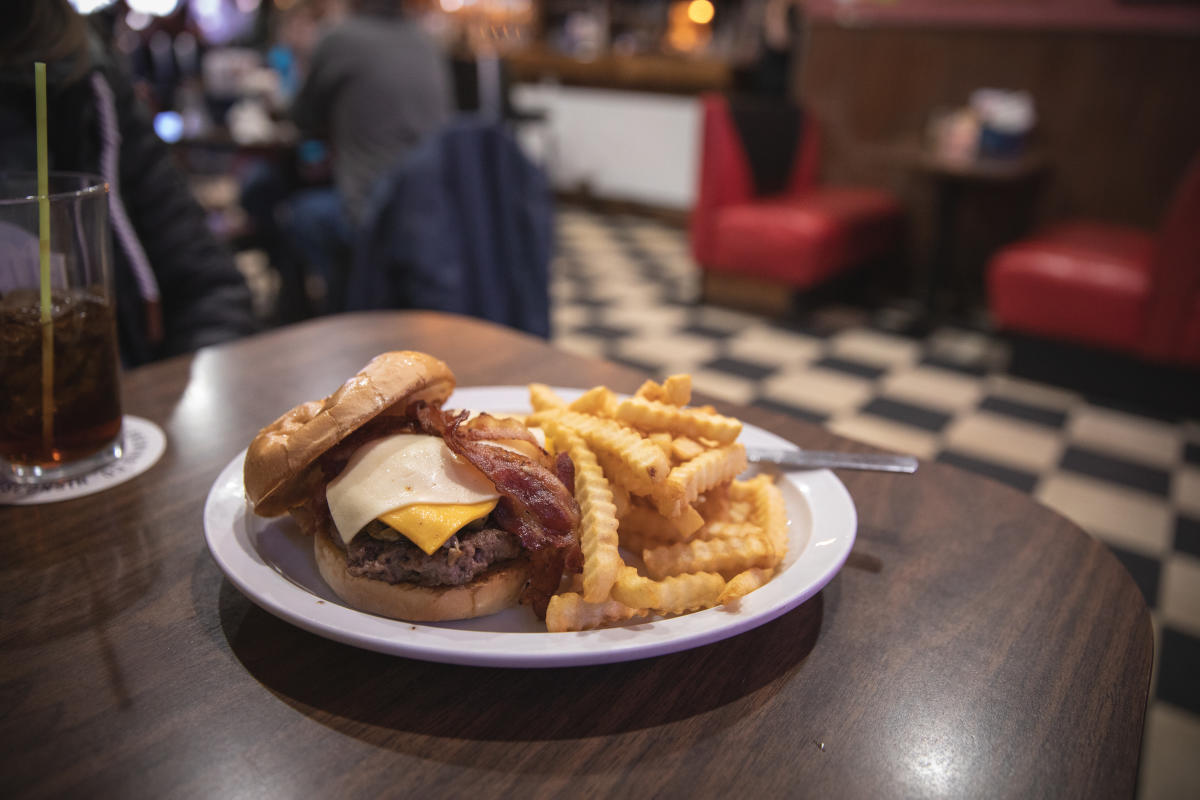 Or, any burger, for that matter. Or the fish fry. Or the wings. Court'n House is a great little bar on historic Grand Ave (a quick walk across the bridge from downtown and close to the UW- Eau Claire campus). The Mel Burger is a ridiculous combination of mushrooms, olives, American and Swiss cheese and, of course, bacon. Your beer will be served cold, in a frosty mug, and we highly suggest you start with one of their famous Bloody Marys.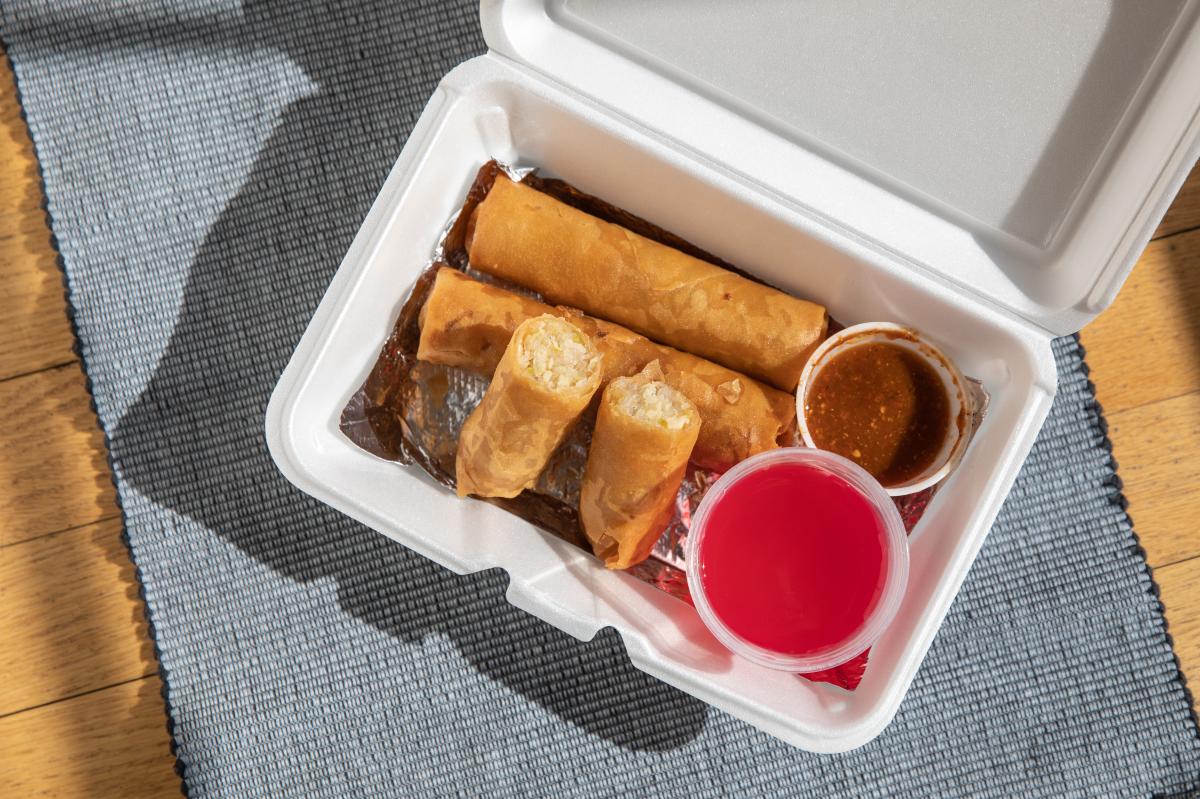 Egg Roll Plus is the perfect place to go when you want something to eat with some international, Asian flare. Their egg rolls have become a staple in our city and are widely loved by our local community. Egg Roll Plus is take-out only, so place your order, grab your box, and head to some of our area's favorite hangout spots like Phoenix Park, River Prairie, or Owen Park to chow down!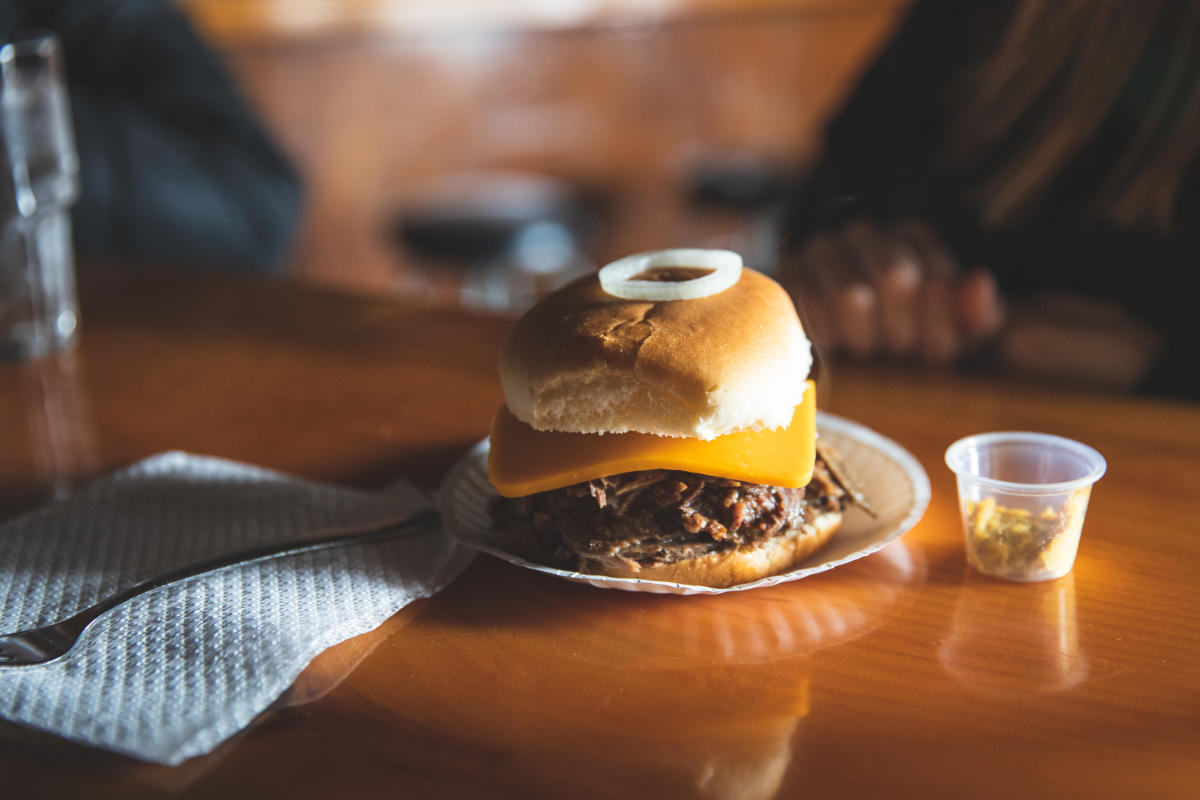 While located on Water Street, this is not a college bar. Frequented by locals after hockey and baseball games, Ray's is like the Cheers of Eau Claire: laidback, great drinks and everyone is welcome.  The menu, posted on a Pepsi menu board circa 1987, features the popular Hot Beef Sandwich. Brought to you steaming hot, the tender meat is dripping a light gravy, served on a fresh bun. Top it off with a very (and we mean VERY) light layer of Ray's famous hot (and we mean HOT) mustard, and you may just fall in love. Honorable mentions include the Hot Ham Sandwich, Spanish Stew and Split Pea Soup.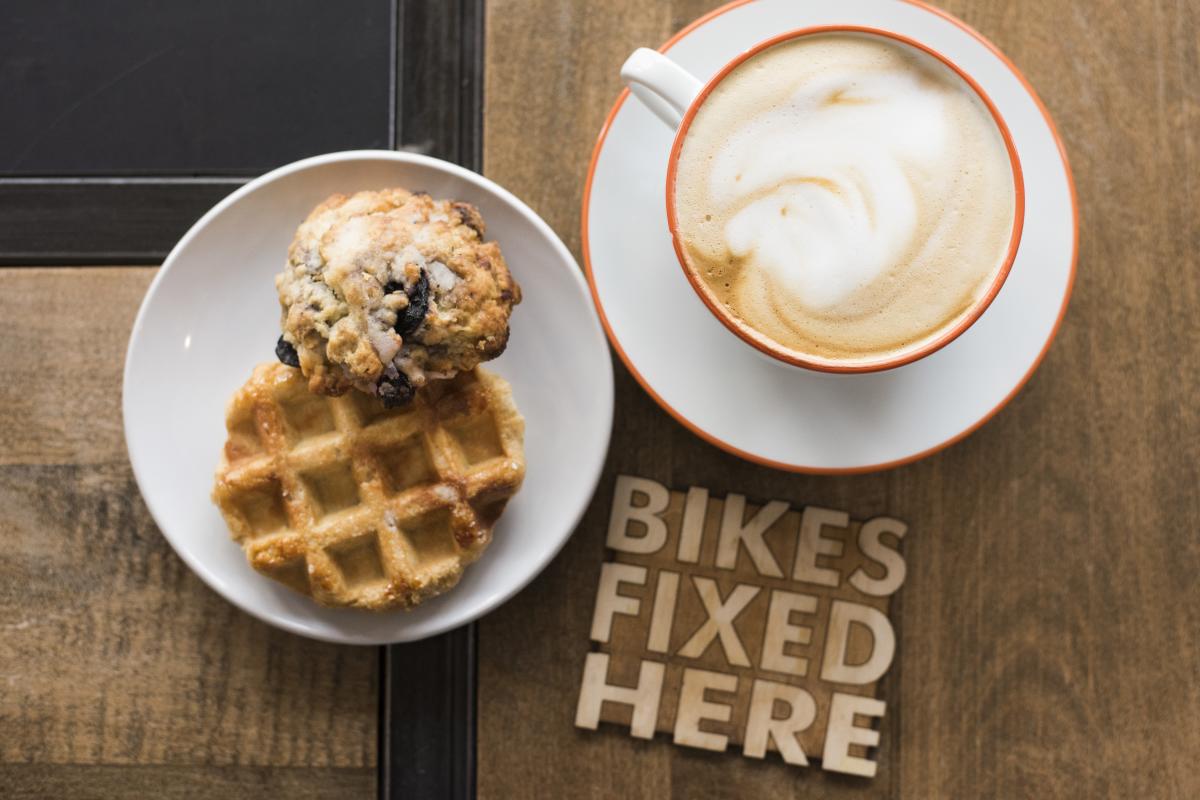 The waffles at SHIFT are not your typical frozen toaster waffle. Actually, they're very far from that. Picture taking a bite of the best waffle you've had in your entire life. Yeah - SHIFT's waffles are like that and believe us, they are worth the hype. Made with just the right amount of butter and sugar and baked to the utmost perfect crisp, these are what you'll want to try next time you're having breakfast in Eau Claire.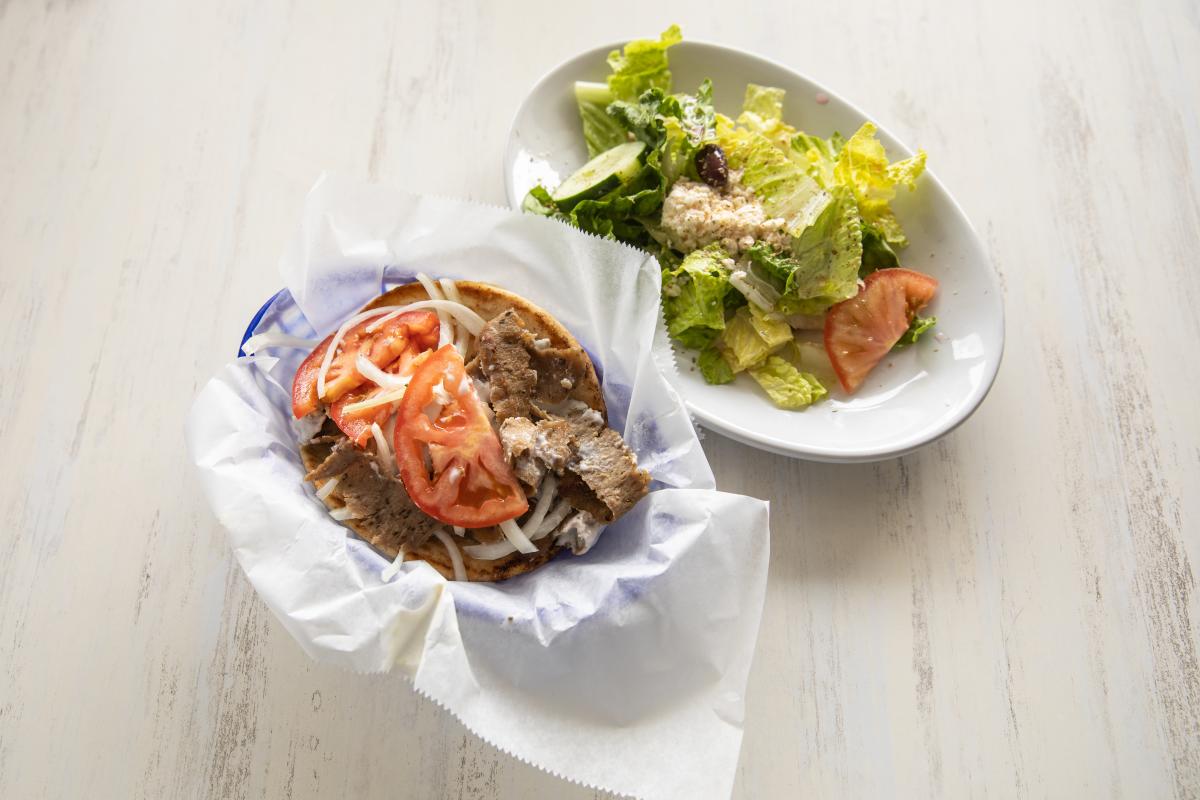 No need for reservations or dress clothes at Olympic Flame! This classic, casual restaurant has hands down the best gyros in town. We don't need to make any additional suggestions, because (1) it's all you'll need and (2) order the gyro.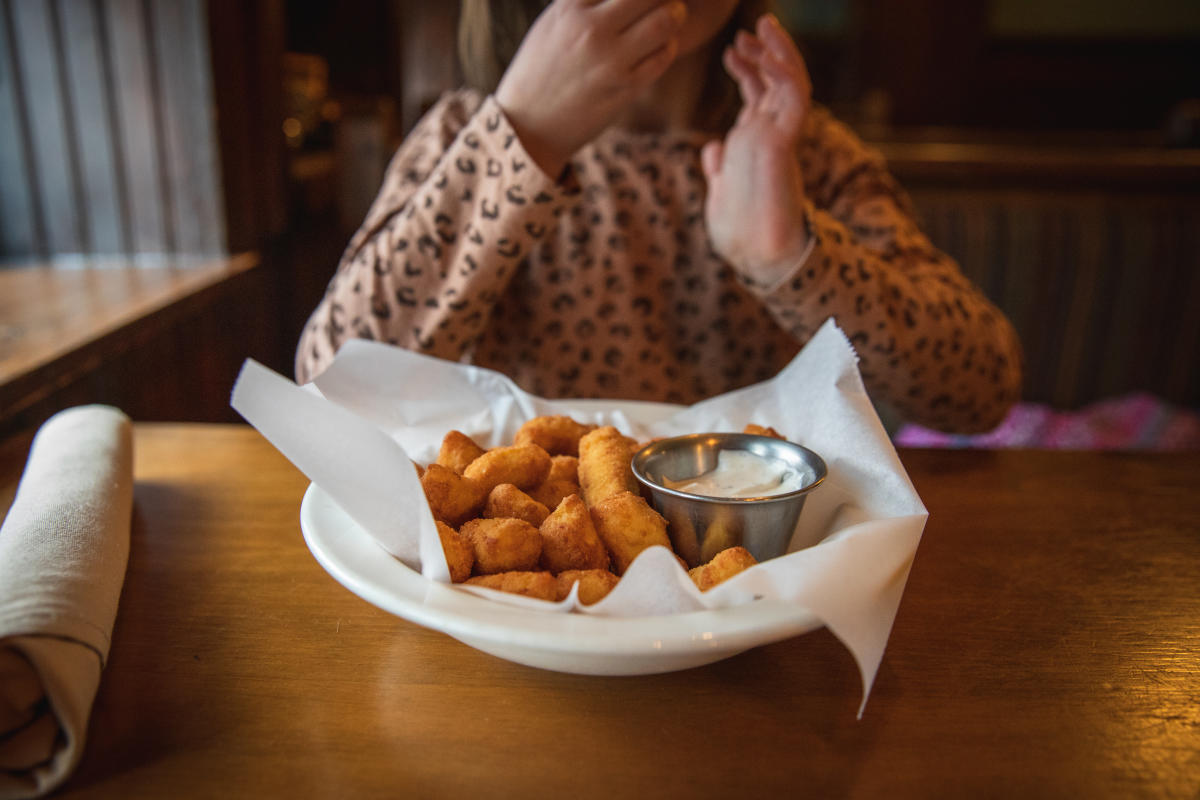 We would be remiss if we skipped curds on this list. Many restaurants in town serve them, and most do them well. While any 'native Eau Clairian' would tell you "The Cam" has the best curds, they will also bow their heads and whisper "Rest in Peace." (It burned down in the early 2000's). When it comes to delicious balls of cheese, you can expect to be impressed by the ones at Houligans Steak & Seafood Pub. This supper club definitely knows what they're doing and they'll keep you reaching for the plate even when you're feeling full.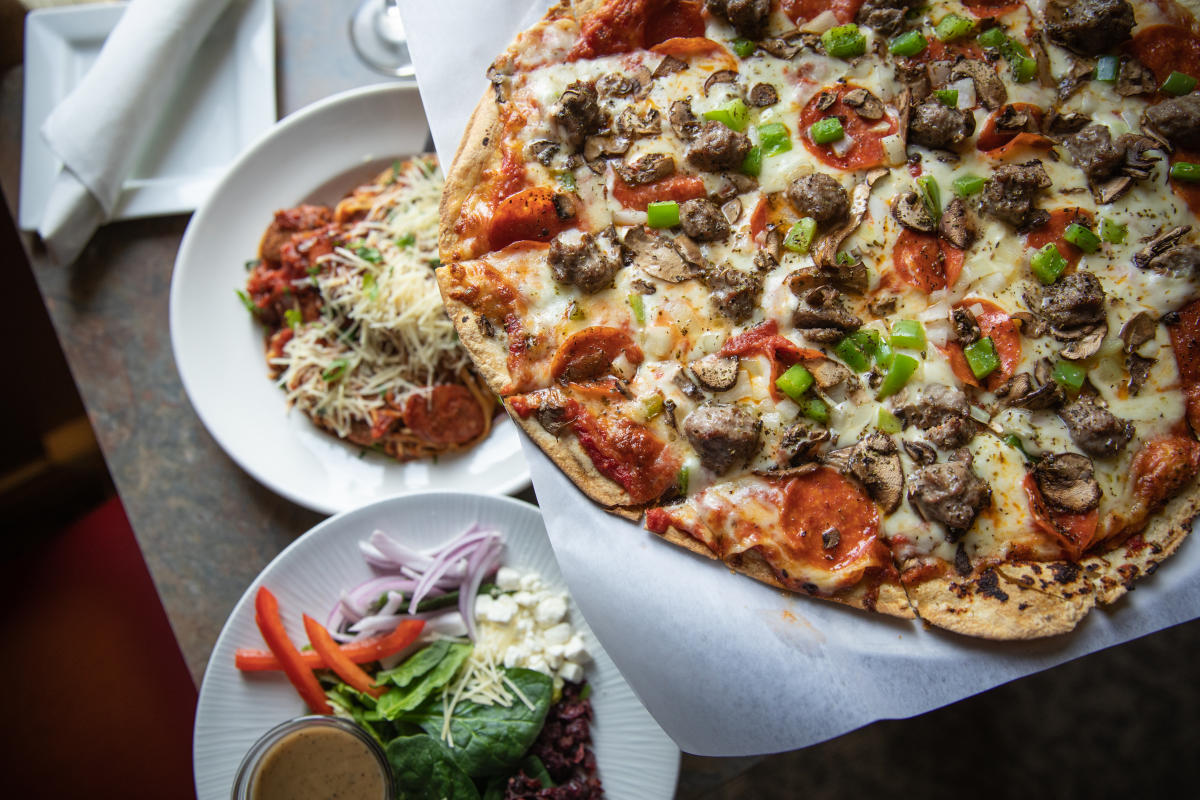 A classic Italian supper club. With knockout Old Fashioneds, a hefty wine list and great apps, Drags is one of Eau Claire's favorite places. For a casual night, grab a table in the lounge and dive into their amazing pizza. It's crisp, thin crust, sauce from a generations-old recipe and just the right amount of toppings and cheese. Every menu item is made from scratch, from old family recipes. If you are lucky enough to go during Garlic Fest (the first weekend in March), you'll be treated to garlicky menu items, including their famous Chocolate Garlic Devil Cheesecake, and all dinners come with a complimentary roasted garlic appetizer. You won't be disappointed, or need to be worried about vampires anytime soon.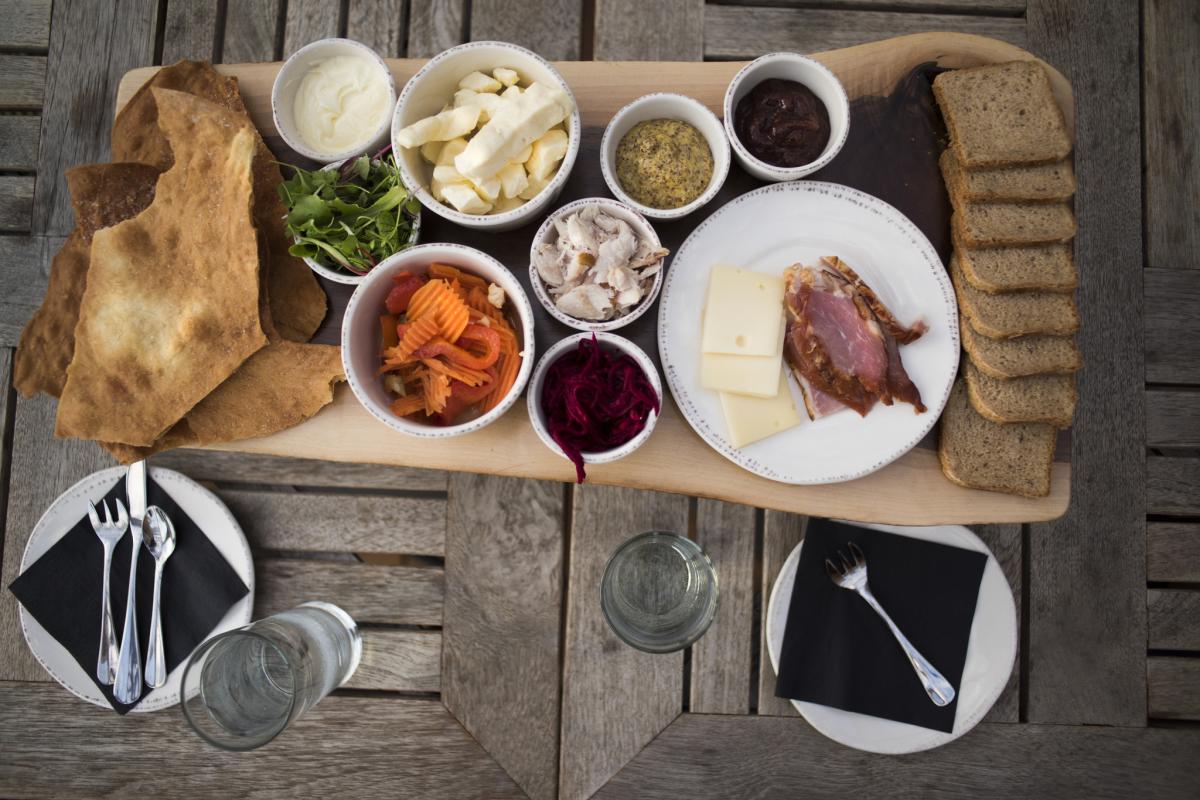 The Lakely's Koldtbord is their signature offering and it truly gives you an authentic taste of Eau Claire because it is made up of local food artisans' offerings. Meats, mustards, breads, oh my! This is the perfect starter to share with a group on the Lakely's beautiful outdoor patio or to graze as you listen to live music.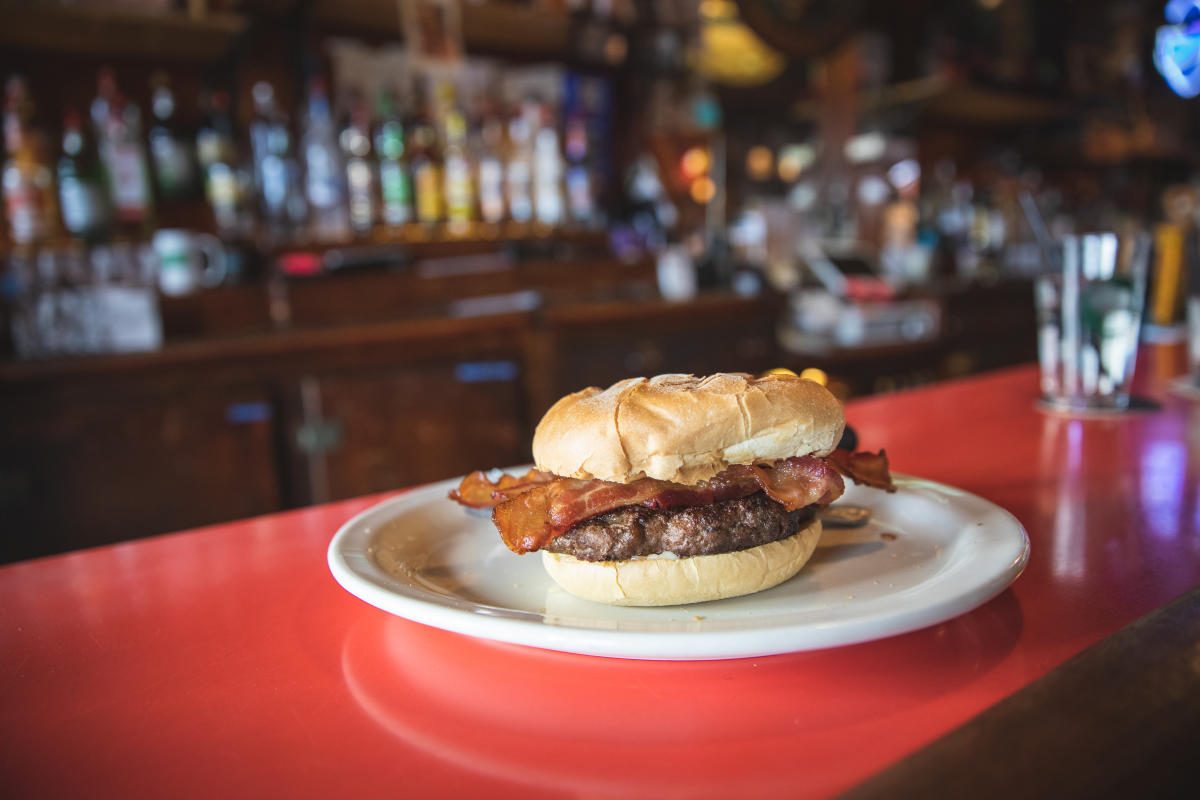 Contrary to its name, Amber Inn is not a hotel, but one of the oldest bars in Eau Claire. They serve up great burgers, an inexpensive menu, and, you guessed it….the Peanut Butter and Bacon Burger.  Don't knock it til' you try it.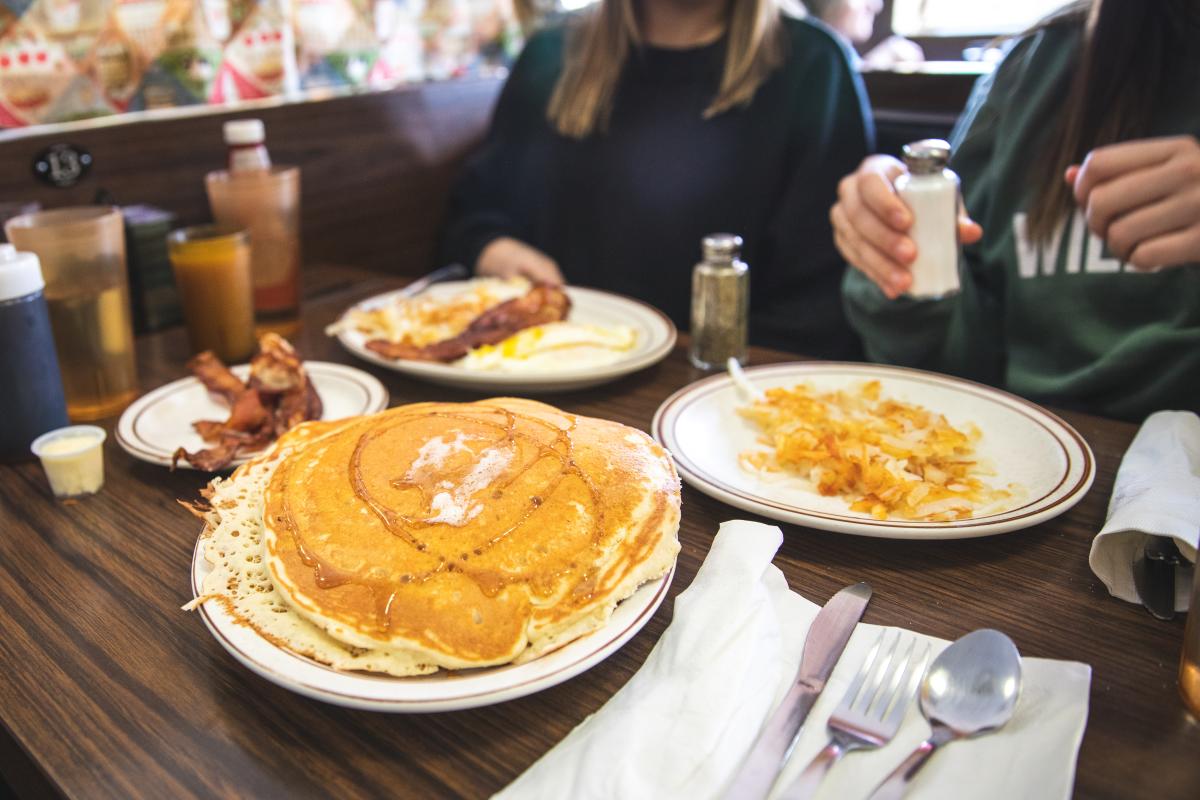 Just down the street from downtown, Chick-A-Dee's can be described in many ways, but a "hidden gem" may be the best. Highly suggested by many are the eggs benedict, accompanied by their always-crispy hashbrowns. Add to the list their delicious omelets, fluffy pancakes, eggs and sausage, and you have a cornucopia of breakfast awesomeness. For those who need to do some carb-loading, the biscuits and sausage gravy are a perfect choice. This cool joint is not fancy, it's just really good. And, let's face it, who wants to get dressed up for breakfast?  
So there it is your list of where the locals go and have gone for years. Don't get us wrong, we have some great new things happening in town, but sometimes you just need to go old school.