As you can see, the Bloody Marys at Big T's are essentially a big lunch buffet on a stick with a side of alcohol! They arguably are the best in town and something you won't want to miss on your next Sunday. Sundays at Big T's are a hoot and a half; the Bloodies are only $5 so expect the bar to fill quick! You can expect locals and visitors gulping down food and drinks daily, but football season at Big T's is the real party. Bloody Marys taste good at any hour of the day, so get here early and pull up your seat at the bar for a good time!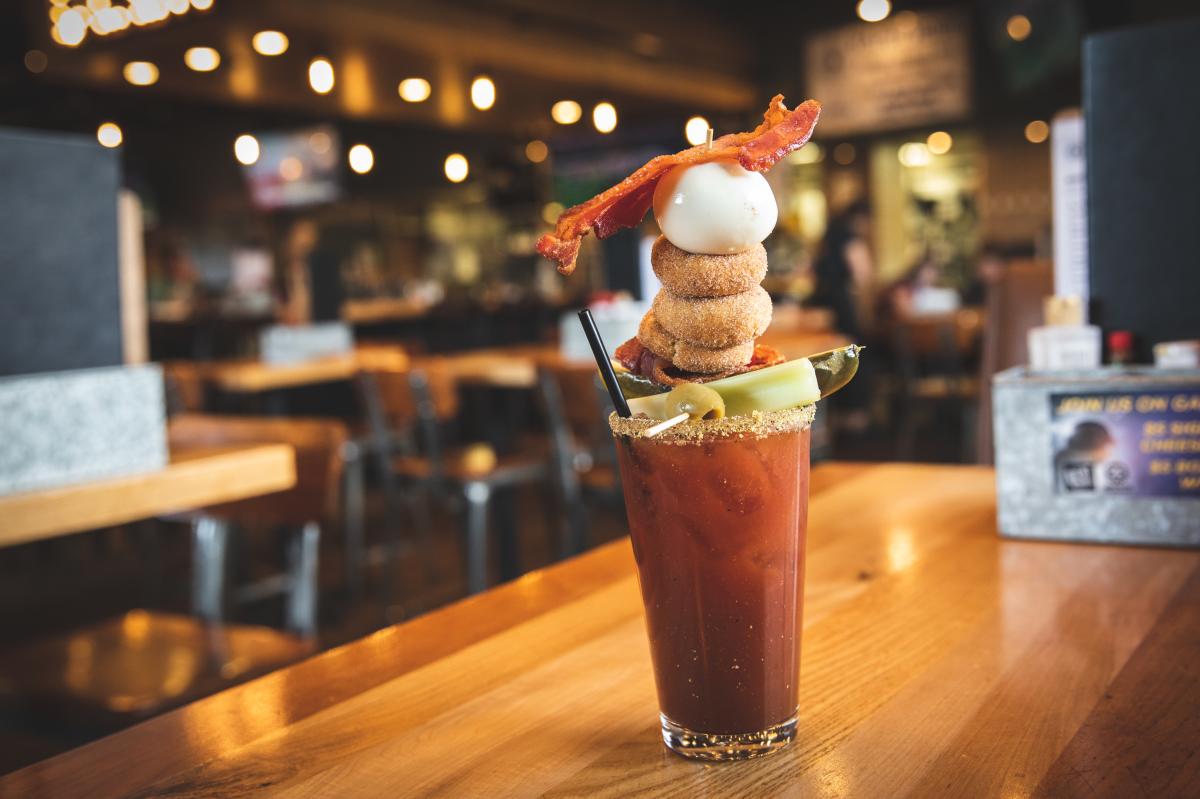 If there's one thing we know, it's that Northern Tap House is pure genius when it comes to creating Bloody Marys! They offer different kinds that come topped with different foods and additions and surprisingly, they pair perfectly with the drink itself. Bonus: they have an ALL-DAY happy hour on Sundays!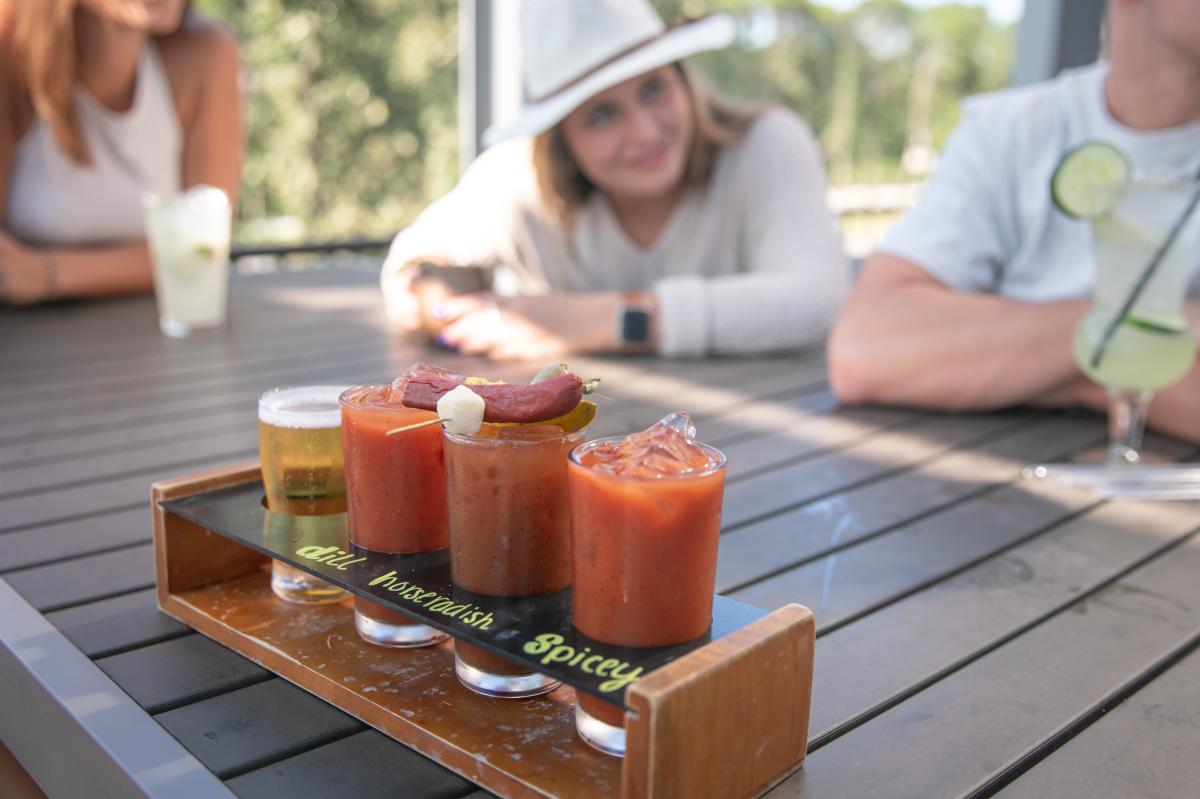 Instead of trying one Bloody Mary, how about sipping on three? 44 North in River Prairie offers Bloody Mar Flights! You get to choose a Bloody Mary made with different flavored vodka and of course, you get your choice of beer for a chaser in your tray too.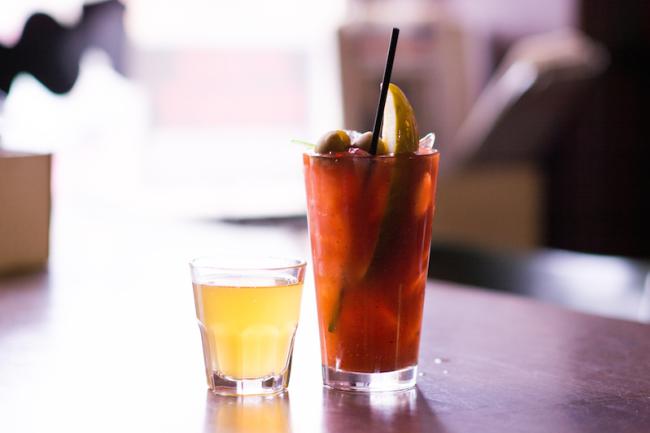 If you're looking for your classic Bloody Mary, great service, and a welcoming midwestern environment, this is the place. The Bloody Marys speak for themselves; however, if the drink is not concocted up to your standards, the servers will make sure that it is made just the way you like it. Not to mention the incredible burgers here… an elastic waistband is recommended anytime you frequent Court'n House. With the regulars stopping in, television sets above the bar to watch your favorite sports teams, and great conversation with waiters and bartenders, a visit here will make you feel like a local.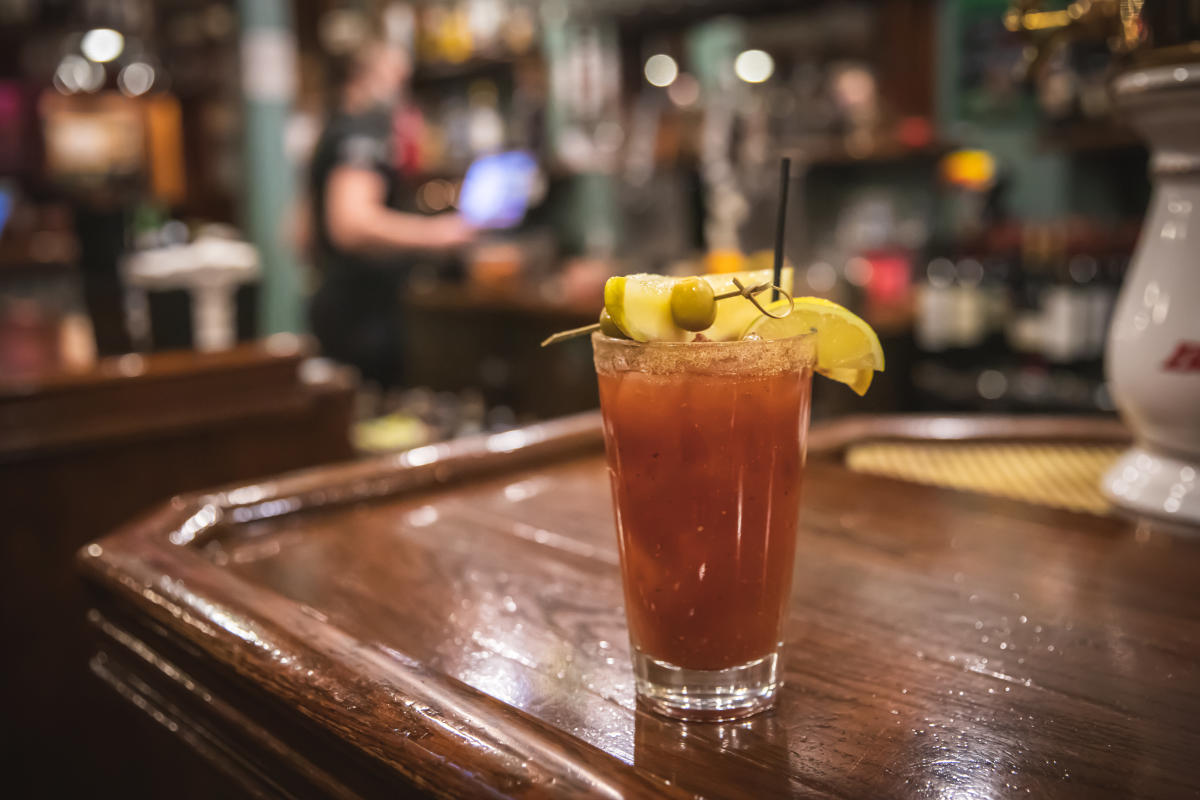 Have you ever indulged in a Bloody Mary that is made with horseradish? Yes, we can admit it sounds a little strange/intriguing... but we can assure you that it's a game-changer when it comes to this making this cocktail. They add Silver Spring horseradish to their Bloody Marys at Houligans Steak & Seafood Pub. Take a chance and try it!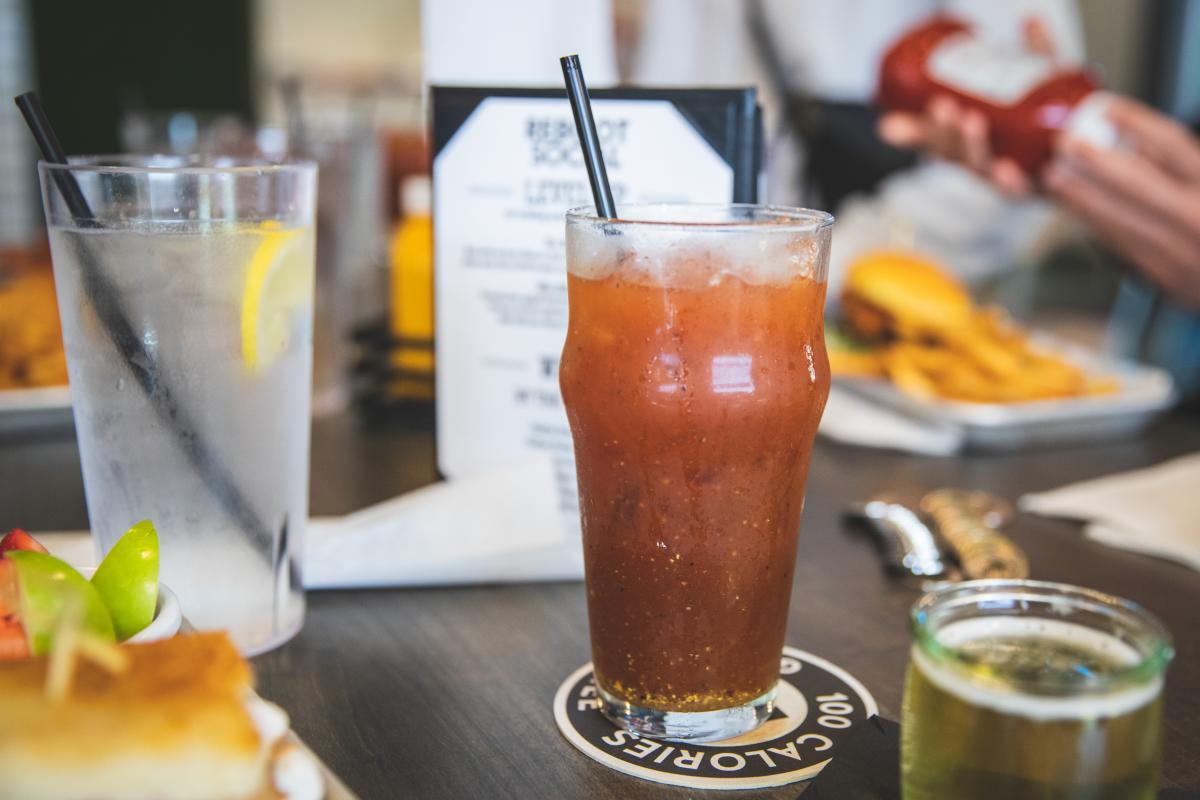 Go back in time to the 80s by planning a trip to Reboot Social! Reboot is both a casual restaurant and an arcade in the heart of downtown Eau Claire. Definitely come here for the games and food, but also, give their Bloody Mary a shot! Reboot Social has a bar both on the first and lower level of the restaurant and they will mix you up a Bloody so rich and flavorful that you won't be able to stop thinking about it after your first sip!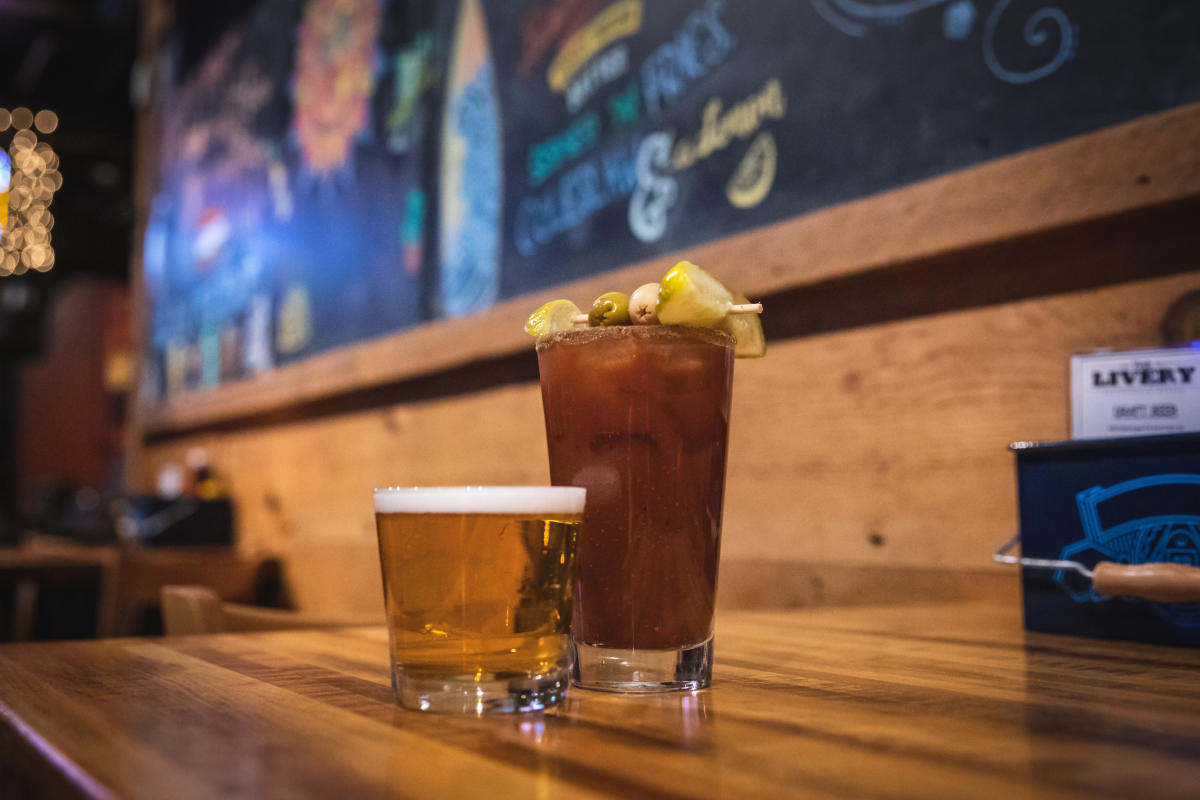 The Livery is the perfect blend between casual and fine dining making it the perfect place to go for your next Bloody Mary hankering. With a one-of-kind, rustic vibe inside, a beautiful patio outside for summer dining, and mouthwatering food, it's hard for The Livery to get anything less than 5 stars.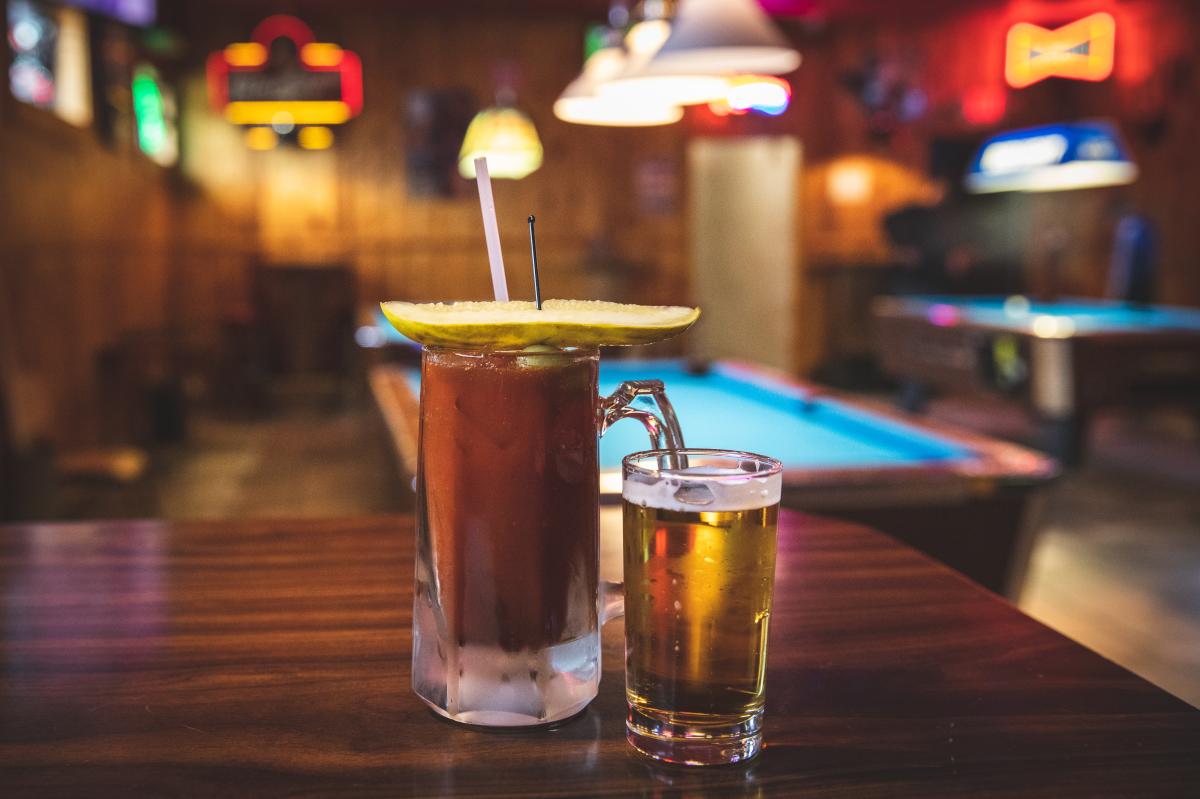 When it comes to Wisconsin, there are many "dive" bars that are considered to be hidden gems by the locals. The Do Dodge Inn is one of those. This bar mixes up on killer Bloody Mary and pours you a nice cold and crisp chaser to sip along with it. 
When you need a place to go for a casual dining experience but one that will leave your taste buds happy, Mogie's is your destination. Their Bloodies obviously make this list because they are incredible. But, they taste even better when paired with the other items on their food menu. We recommend the spuds. No, seriously. Get the spuds; they are a game-changer when it comes to appetizers.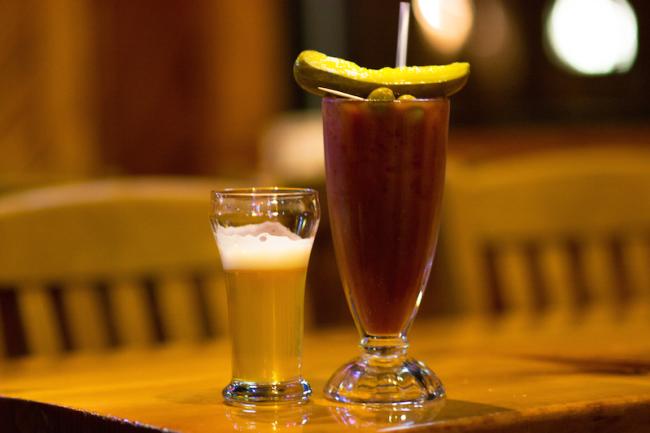 Ray's Place makes a showstopper of a Bloody Mary. This traditional Wisconsin bar is where it's at. Apart from the Bloodies, they serve up one of Eau Claire's most iconic dishes - hot beef sandwiches. Trust us - you need both of these things in your life.
Amber Inn is about as Wisconsin as it gets. Being one of Eau Claire's oldest bars and restaurants, they know what they're doing from their Bloody Marys to their burgers. It's that kind of place where you go for some feel-good comfort food. Insider Tip: pair your Bloody here with their Jalapeño Cheese Curds… oh, and a burger. Basically… come hungry.

If you're stopping at VFW on a Sunday, you surely will not be disappointed. They have football, a great view of the Dells Pond, killer Bloody Marys (of course), and their breakfast is an Eau Claire crowd pleaser too. What else can you ask for on a Sunday?!