Winter in Eau Claire
Eau Claire is a city that champions winter recreation. With an average of 30 degrees Fahrenheit in the cooler months, Eau Claire is the perfect destination for your next winter vacation. Unique winter experiences are around every corner including the annual Silver Mine Ski Invitational featuring the top ski jumpers from around the world, a dedicated recreational winter path showcasing our revitalized downtown, and weekly community winter programming throughout January and February in the premiere winter Pinehurst Park. Capture each winter moment with photos including #CaptureEC and #EauWinter to spread the booming winter culture of Eau Claire.  Whether you're native to the Chippewa Valley or simply passing through the city, there is a little something for everyone to enjoy!
Common Winter Recreational Activities include:
Cross-Country Skiing, Ice Fishing, Ice Skating, Hiking, Hockey, Kubb, Running, Sledding, Snowshoeing, Snowmobiling and Walking. Click here for a full list of the places you can join the winter fun.  
Become a winter advocate: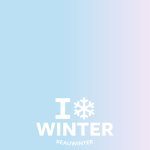 Click here to use this Facebook profile picture frame to show your winter pride and embrace the winter months. 
By downloading the profile frame, this means: 
You aren't complaining about the winter months.
You invite your family and friends to winter events and activities to avoid social isolation. 
You participate in recreational activities such as snowshoeing, cross country skiing or sledding.
You use #EauWinter!
Winter Events
Share Your Winter Events
If you have a winter event that we should know about, submit it here on VisitEauClaire.com and make sure to tag the event category as "Winter". Please note: Your event submission will first go through an approval process to make sure that it contains all the information needed to be added. You will be notified when your event is approved.
Winter Fun in Eau Claire
Wintermission Eau Claire Social Media
Wintermission News
Other Winter Resources
About Wintermission
Wintermission Eau Claire is a groundbreaking program to reduce social isolation and support outdoor physical activity in winter. Eau Claire is one of three Wintermission cities and will help set new standards for winter friendly cities in the United States by developing a unique winter city strategy. Wintermission is led by 8 80 Cities, a non-profit organization based in Toronto, Canada and is supported by the Robert Wood Johnson Foundation Global Ideas Fund at CAF America. The Eau Claire Wintermission core team involves participation from the Cities of Eau Claire and Altoona, the Eau Claire City County Health Department, UW-Eau Claire, Visit Eau Claire, and the Wisconsin Economic Development Corporation.