Eau Claire's Favorite
Juicy Burgers
By EC Insider, Katie Forsha
@phatkath07 on Instagram
Alright people, strap on your elastic waistband pants and get ready to chow. Drum roll please…based off of our Facebook followers' votes, here are the best places in Eau Claire to satisfy your juicy burger fix.
1. Pineapple Burger
"The Value Burger"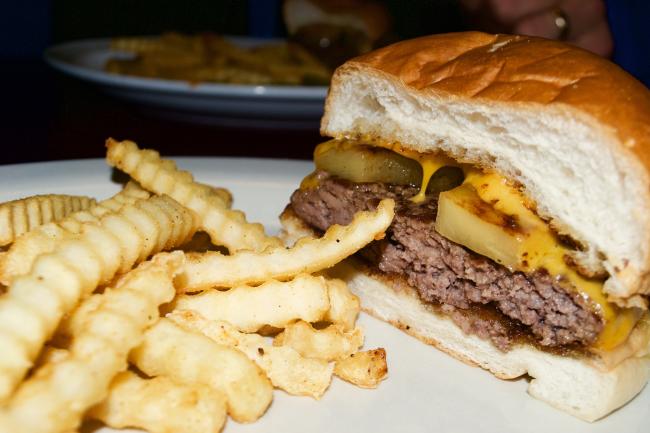 As a fan of Hawaiian pizza, I figured it was time to give this burger a try. It was topped with pineapple slivers and cheese, which paired nicely with their well-seasoned crinkle-cut fries. This was a low-price burger with a fresh delicious taste. If you are looking for a quick bite, this is for you…but for those of you wanting a fine dining experience, read on.
2. Bacon Blue Burger
"Affordable food with incredible flavor"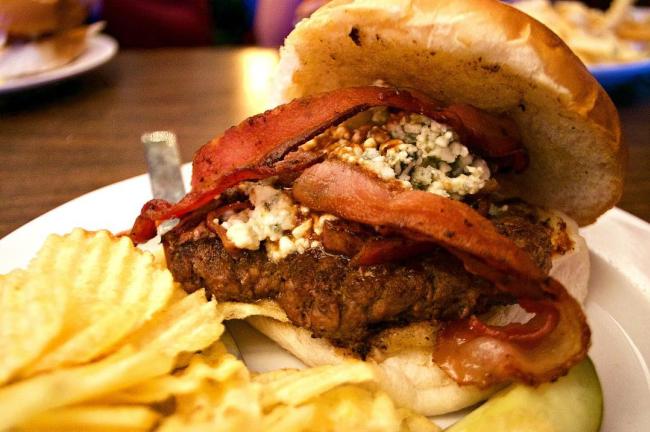 If you're looking for burgers in Eau Claire, look no further. This Bar and Grill has the essence of a neighborhood barbecue with the comforts of a cozy restaurant. Located near the Court House, it serves up some tasty burgers at affordable prices. My choice of weapon was the Bacon Blue Burger, which was topped with bacon, blue cheese, and A-1 sauce. Each bite packed on the flavor as you experienced a mix of both blue cheese crumbles and sauce mixing with each bite.
3. Bacon Mac & Cheese Burger
"Comfort food taken up a notch"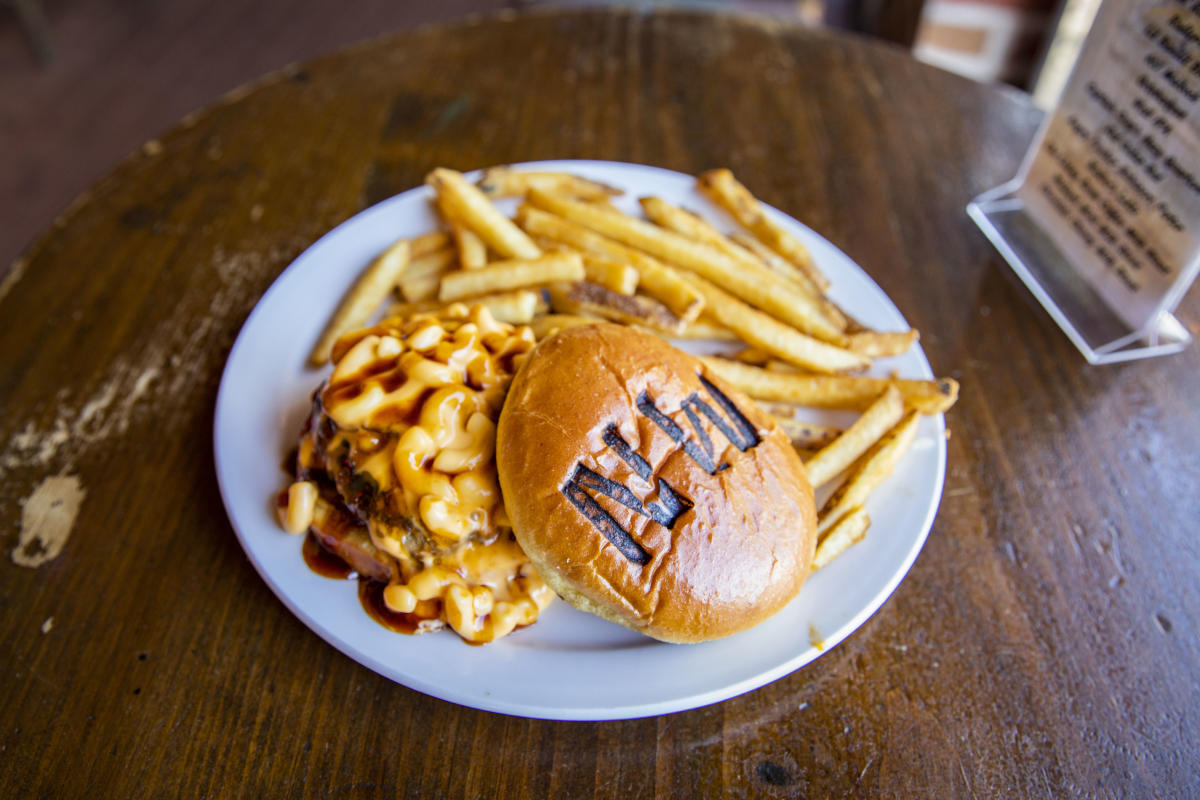 The Bacon Mac & Cheese Burger from Northwoods Brewpub in Osseo, WI will knock your socks off. It has been named one of Travel Wisconsin's 7 Most Unique Burgers in the State of Wisconsin. The patty is made with locally sourced meat and is then topped with sizzling bacon, creamy mac & cheese, and drizzled with a sriracha bourbon sauce. Talk about AMAZING!
4. The Mel Burger
"Simply Iconic"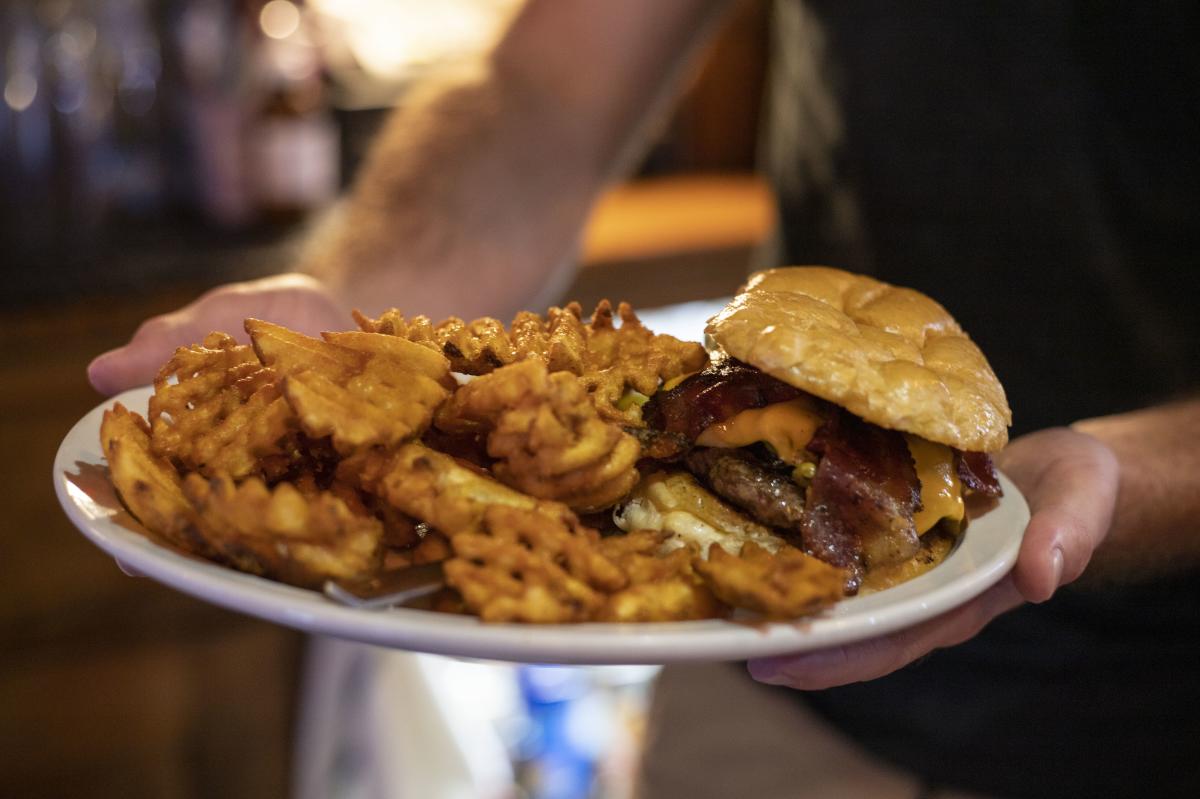 Another great option is the Mel Burger, which has the same juicy patty but this time with mushrooms, olives, both Swiss and American cheese…and bacon. This is definitely a great option if you're looking for an affordable burger that's oozing with flavor!
INSIDER TIP: Make sure to bring cash as they only accept cash!!
5. Swiss Olive Burger
"A bar that knows a thing or two about cheese"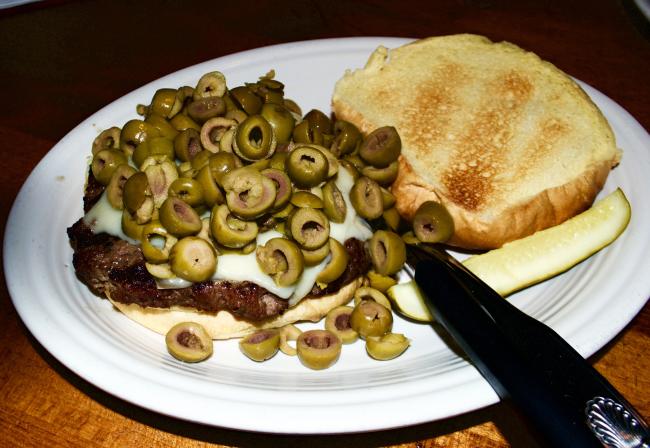 This is the perfect place for those of you looking for a big burger and a quaint atmosphere. I popped by mid-afternoon to try the burgers and was greeted by a very kind staff that cooked the burger right at the end of the bar while I caught up on soccer playing on one of the many TVs. The Swiss Olive Burger was topped with what seemed like a small nation of green olives along with plenty of fresh-tasting Swiss cheese…that was the real showstopper.
6. Sicilian Burger
"Hello Italy"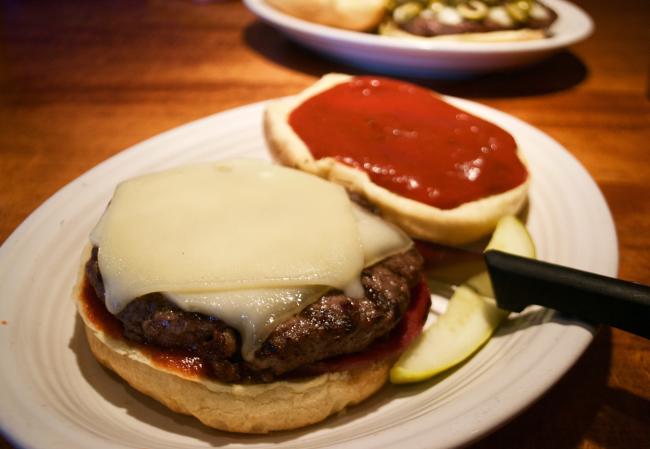 I also tried the Sicilian, which is perfect for those who would eat pizza all day if they could.  The burger meat was topped with salami and Swiss cheese, with marinara spilling out the sides. Once my stomach started to fill and my belt was loosened a notch, I took the meat out and created a little Italian dipper with the Swiss, marinara, and soft bun.
INSIDER TIP: These burgers are huge. Their 1/2-pound weight combined with their large circumference left me thankful that I didn't order any fries on the side, so for those of you with a smaller appetite, I suggest the same.
7. The Blueberry Hangover
"A hangover you won't regret"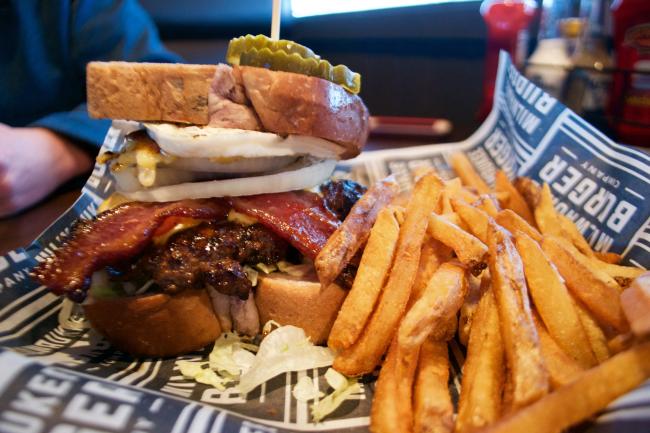 With Burger in their name, this place lives up to my preconceived hopes. Now, I know Milwaukee Burger is popular among locals and visitors, and for good reason;  their wide menu offers a variety of burgers, most with rather unique toppings. Before going any further, it is important to note that I have been obsessed with blueberries since the moment I first had one (seriously though). So, naturally, I was beyond excited to hear the Blueberry Hangover came with good reviews. The meat is topped with blueberry jam and placed on a blueberry toast, which was somehow still subtle enough for those who are not as blueberry-obsessed as me. It was also stacked with a fried egg, onions, cheese, bacon, and lettuce. Overall, you can't go wrong with this restaurant if you're looking to widen your burger horizons.
8. f-18 burger
"A smooth take-off with a hot landing"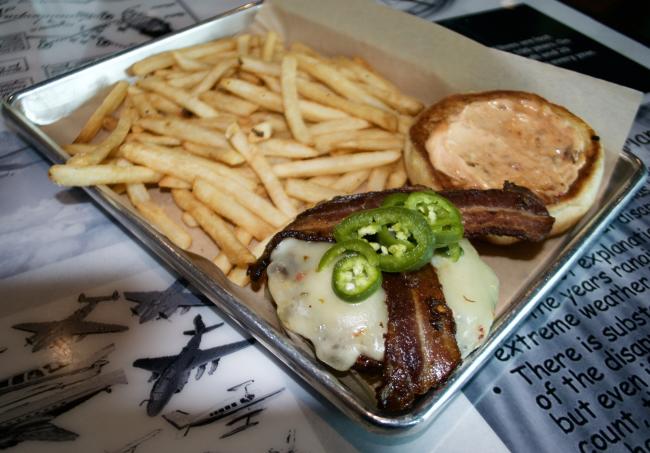 This burger was definitely worth the drive. Located literally on the tarmac at the airport, this restaurant has tons of seating and walls covered with airplane décor for you and your friends to come together and brainstorm your next trip around the world. Now, the burgers here are exceptional. I tried the f-18 burger, which is a house special: Cajun seasoning, jalapeño bacon, pepper jack cheese, jalapeños, and their signature Mach-1 sauce. Within the first bite, the juice of the meat came dripping down my fingers, a true sign of a delicious burger. Now as some of you may have guessed, the jalapeños on this bad-boy had a bit of a punch. So, for those of you looking to challenge your taste buds, this is the burger for you. However, if you're a bit shy about the spices, I would recommend trying one of their other juicy burgers that are accompanied by lots of crispy fries. Overall, this burger and atmosphere is well worth the drive and gets 2 big thumbs up from me.