Trolls in River Prairie
In Scandinavian forests, moss-covered stones and trees were the source of myths and stories about trolls. A lot of people from Wisconsin and the Midwest can trace their ancestry back to Scandinavia, so trolls still hold a special place in our local lore. 
The hills and woodlands around River Prairie resemble the Scandinavian landscape in many ways and a rumor is going around that trolls live here as well. If you use your imagination when looking at these sculptures, you may even be able to see one for yourself.
Legend has it that trolls are derived from the ice and fire giants of ancient times. They are said to be monkey-like, smelly creatures with long noses and ears, and eyes that glow like burning coals in the darkness. However, trolls can disguise themselves as anyone and can even look pretty.
Trolls are crazy for shiny stuff that glimmers and they collect treasures in the hills and along the rivers where they live. In Scandinavia, trolls usually live inside mountains, but here in Wisconsin most trolls live inside big trees and rocks. When trolls come in contact with sunlight or encounter humans, they become petrified, turning themselves into stone.
If you touch your hands to just the right places on these rocks, you might just awaken the trolls within! But, BE CAREFUL, because the more hands that touch the stone faces, the grumpier the trolls become--see for yourself!
The three sculptures that create "Don't Wake the Trolls" can be found near Cowboy Jacks.  The mastermind behind the installation comes all the way from Gothenburg, Sweden. Karl Johan Ekroth of PINPIN Studios created the artistic and musical design of the trolls with engineering help from locally-owned Artisan Forge Metalworks (at Artisan Forge Studios) and Solar Forma to bring them to life.
A trip to River Prairie would not be complete without hanging out for a bit with these Scandinavian trolls. When will you try to wake up the trolls? Learn more about this project and the people that made it happen with the video above.
This project was made possible with the help of the following: 
Designers

Builders
Supporters
Music/Sounds
Simon Hansson "Hofmästarn"
Click here for the "Don't Wake The Trolls" official park signage.
More Art in River Prairie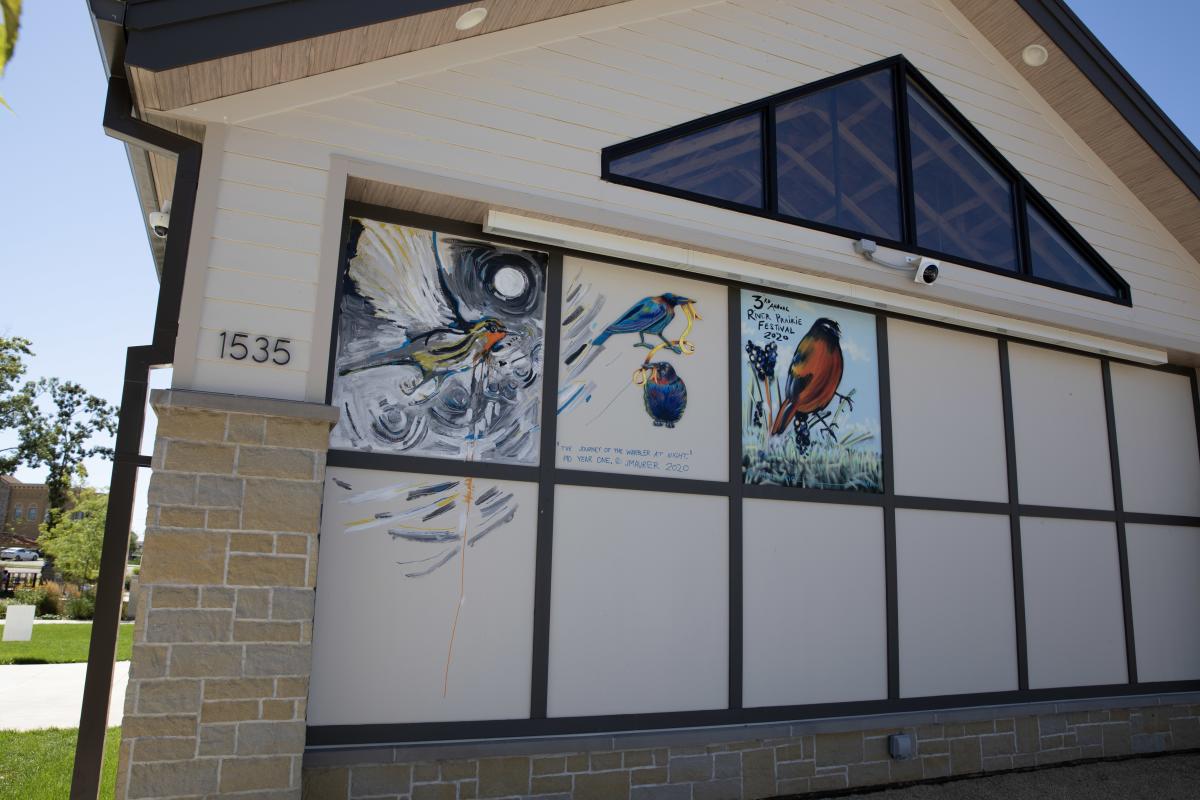 River Prairie Murals 
Let your creativity fly like the birds by taking a stroll by the River Prairie murals. Each panel features a different artist. Starting with the left bird, this panel was designed and created by artist and Wisconsin native, Joe Maurer. The middle bird was painted by artist Jan Killian of Woolyfrog Arts. The bird on the right was created by Jason Anhorn. Don't let these birds fly away! Instead, take a picture that will capture a fun memory.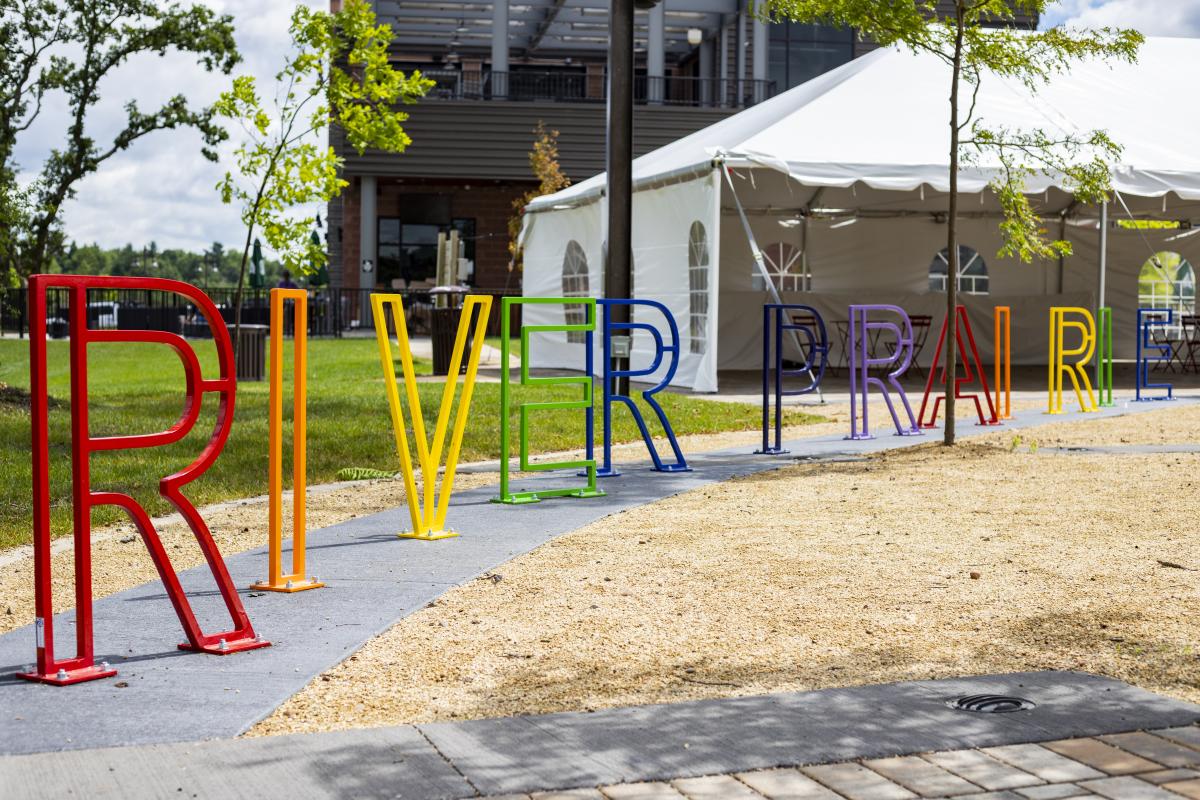 River Prairie Bike Rack
Dedicated in honor of Juneteenth, this colorful bike rack is meant to welcome everyone and extend an invite to all people. Not only is it fun to look at, but it's a great spot to leave your bike while exploring the rest of River Prairie Park.