Trolls in River Prairie
Have you awoken the Trolls yet? River Prairie has an interactive art installation that will make you feel whimsical, musical and love the park just a little bit more than you already did. The three sculptures that create "Don't Wake the Trolls" can be found near Cowboy Jacks. Each troll gives off a different sound when touched in different places. The mastermind behind the installation comes all the way from Gutenburg, Sweden. Karl Johan Ekroth of PINPIN Studios created the artistic and musical design of the trolls with engineering help from locally-owned Artisan Forge Metalworks and Solar Forma to bring them to life.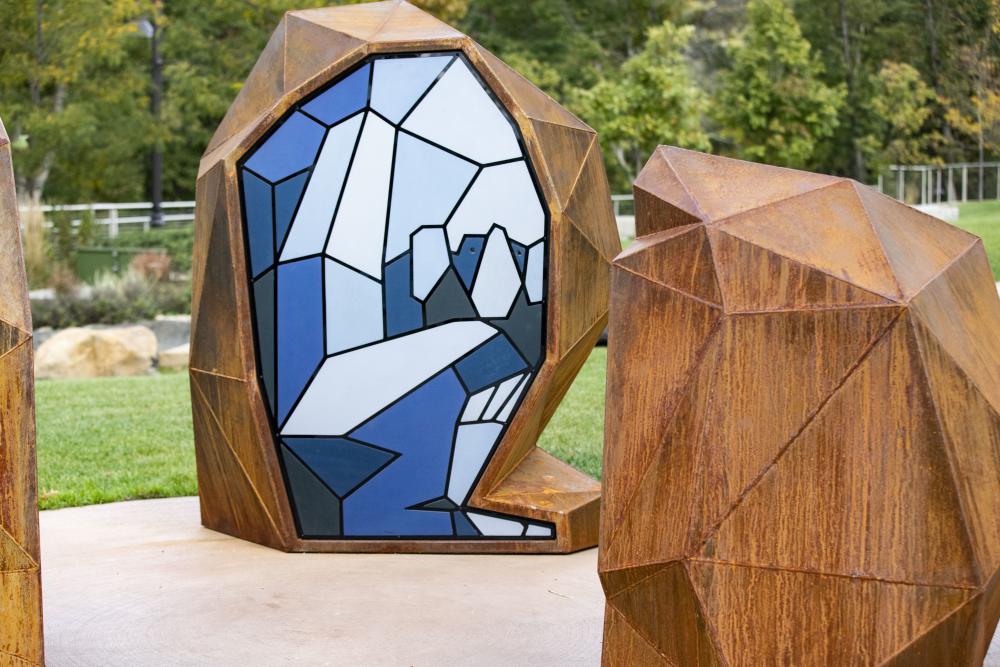 A trip to River Prairie would not be complete without hanging out for a bit with these Scadenavian trolls. Kids will be filled with wonder as the eerie statues light up with their musical magic. When will you try to wake up the trolls?
BONUS ART
River Prairie Murals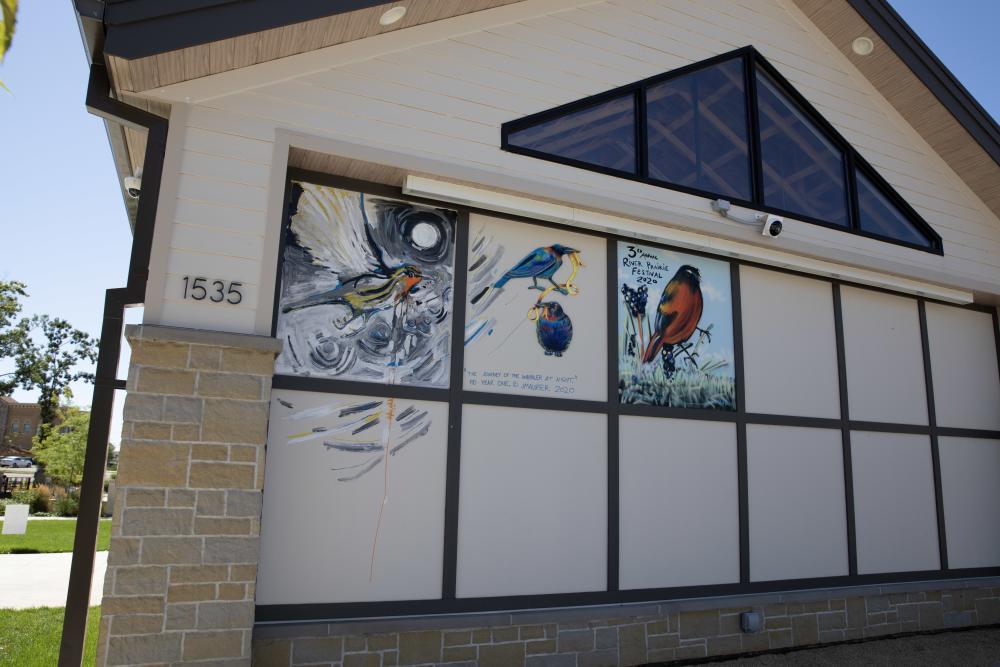 Let your creativity fly like the birds by taking a stroll by the River Prairie murals. Each panel features a different artist. Starting with the left bird, this panel was designed and created by artist and Wisconsin native, Joe Maurer. The middle bird was painted by artist Jan Killian of Woolyfrog Arts. The bird on the right was created by Jason Anhorn. Don't let these birds fly away! Instead, take a picture that will capture a fun memory.
River Prairie Bike Rack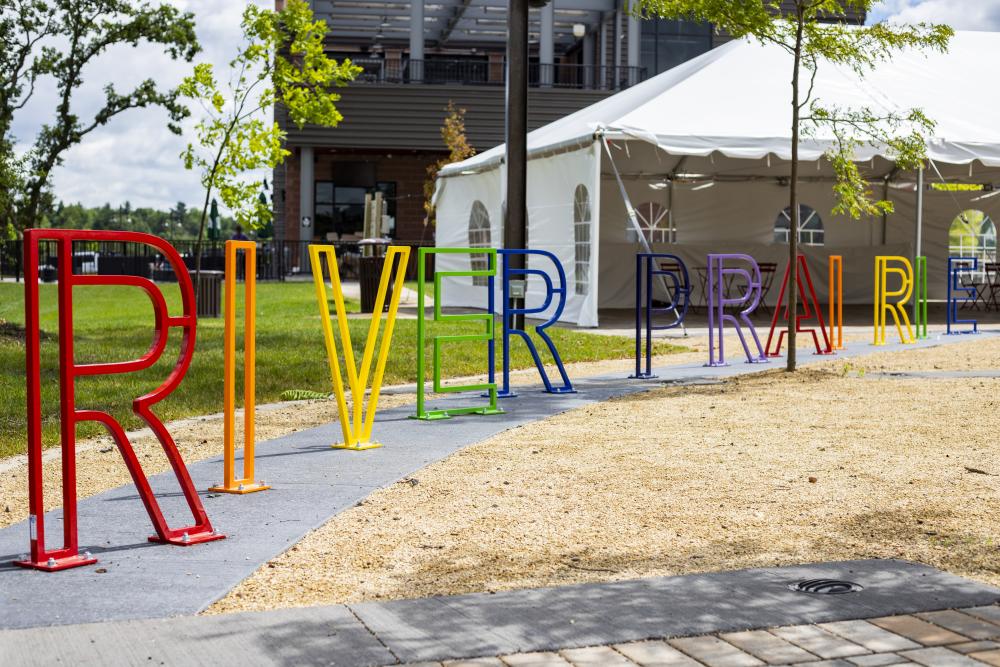 Dedicated in honor of Juneteenth, this colorful bike rack is meant to welcome everyone and extend and invite for all people. Not only is it fun to look at, but it's a great spot to leave your bike while exploring the rest of River Prairie Park.