Romantic Getaway in Eau Claire, WI
You don't have to go far for a romantic getaway for the two of you. Eau Claire is just the place to renew your relationship and rekindle some romance. Here some things to do that will have both you and your partner feeling giddy on the inside.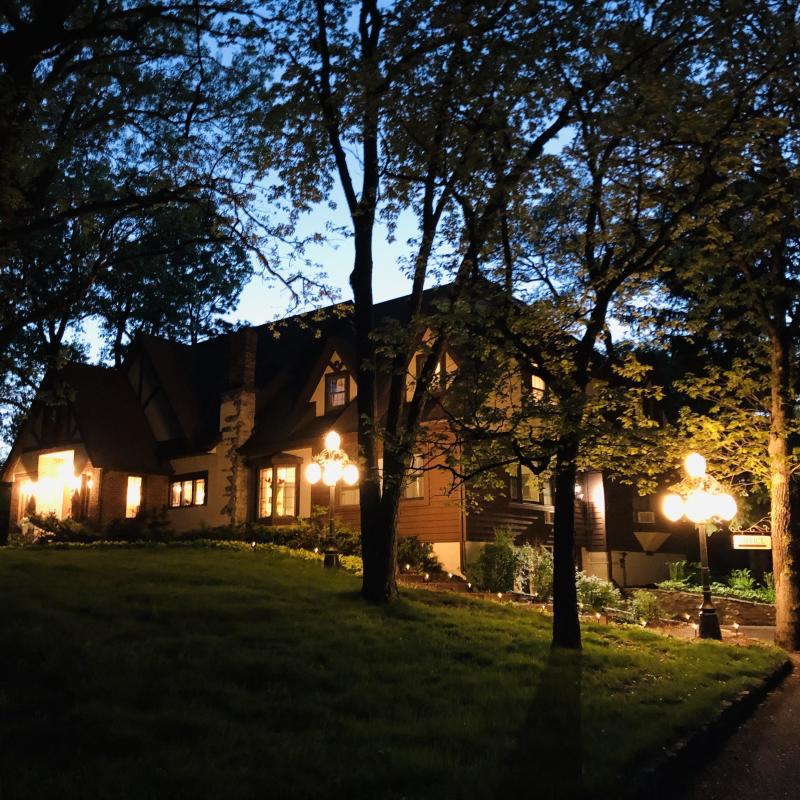 A bed and breakfast is a perfect place to stay to relax and help set the tone for your next few days of romance. Otter Creek Inn is located in Altoona, WI but, it is still central for all of things you and your partner may want to do. The building itself looks like it came from an enchanting storybook. The three-story English Tudor features a fireplace and jacuzzi in each of their rooms. Your stay here will be extra special considering this is the only bed and breakfast in Eau Claire County. You can expect gourmet foods and peace and quiet for your adults-only getaway.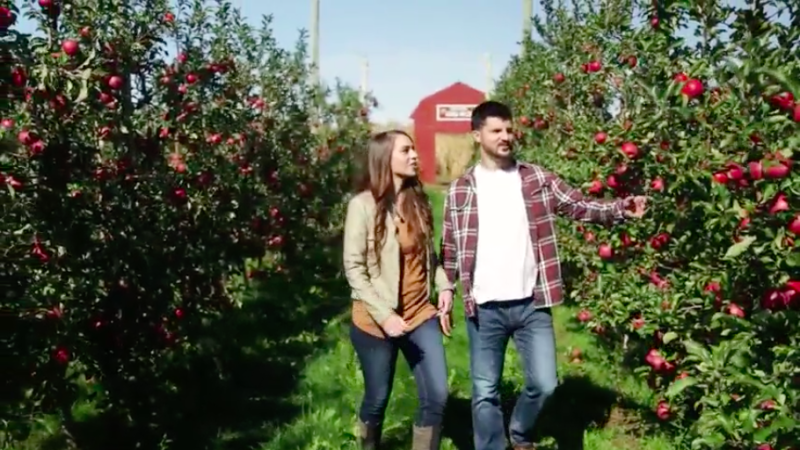 If your romantic getaway in Eau Claire happens to be during the fall, go apple picking with your honey. Ferguson's will have you walking hand in hand through the aisles of apple trees looking for the best apples to take home. Afterwards, make your way inside the country store to see what other sweet treats they have for sale. Trust us when we tell you that your date here is not over until you leave with a cup of hot apple cider and a caramel apple.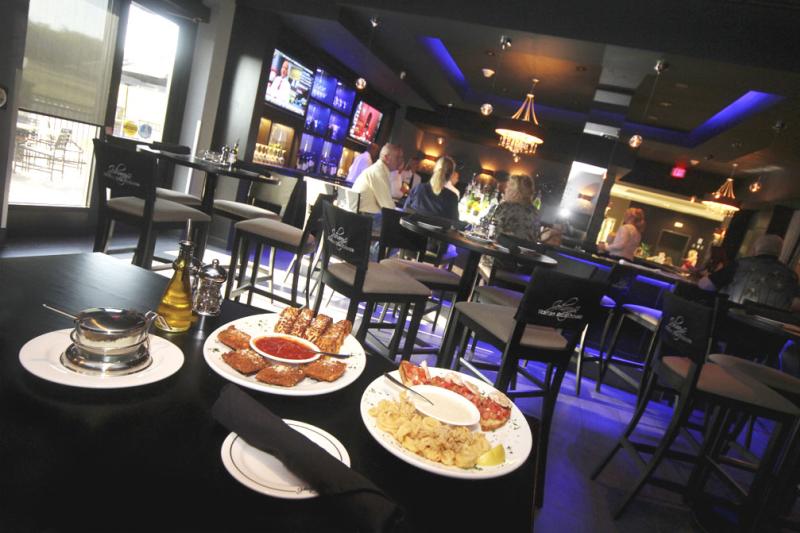 Is it really a romantic weekend away if you don't wine and dine your partner? If you go to Johnny's Italian Steakhouse for dinner, then you know it's a serious date night. Johnny's happens to be located at the Holiday Inn South. So if that's where you are staying, then you don't need to go far!
As per its name, Johnny's is know for its tender, juicy, and delicious steaks. Paired with the Italian cuisines they have on their menu, your stomach will get a very nice treat. Their food is so tasty that you'll want a box to take with you so you can experience it all over again. Don't think we forgot about their wines. You can get it by the glass or by the bottle; we recommend bottle because it's just that good and you might as well splurge a little on date night anyway!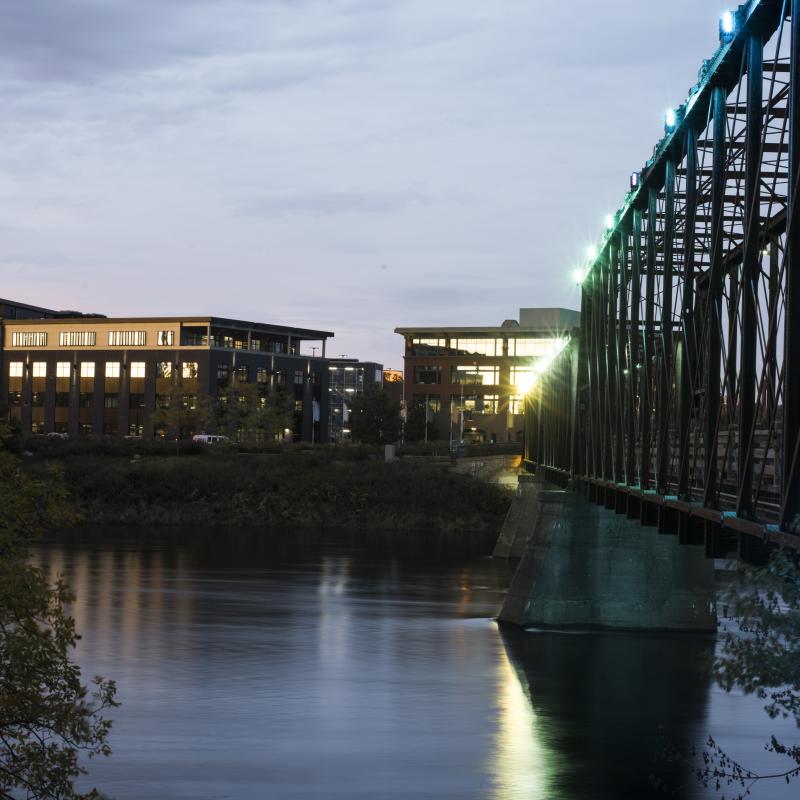 Phoenix Park is located right at the heart of downtown Eau Claire. After your hearty meal, this is a great place to come walk around and maybe even catch the sun setting into a dark night sky over the Chippewa River. Lean over and give your partner a sweet cuddle because moments like this don't come often in between the hustle and bustle of everyday life. While you're here, check out some of Eau Claire's local shops for some light shopping like The Local Store, Hello Adorn, Tangled Up In Hue and many more.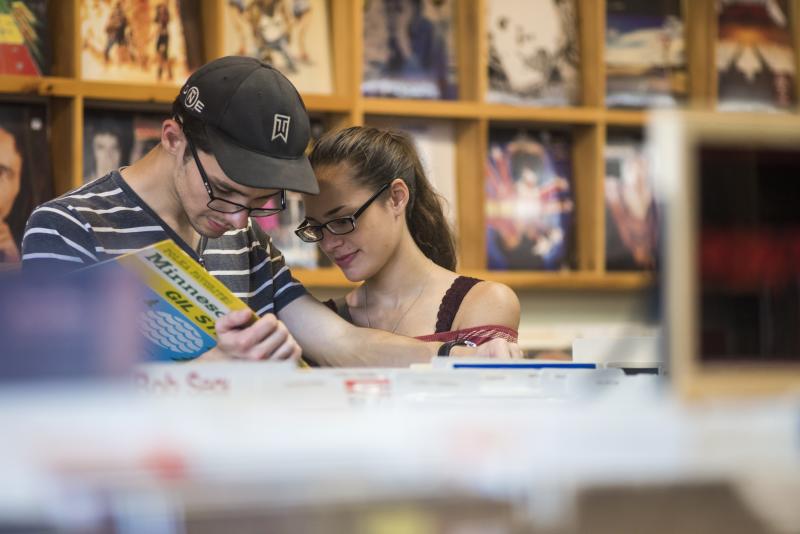 For the couples that love music and that retro vibe you get from playing music from vinyl, Revival Records will definitely be a stop that you'll want to make while you're in Eau Claire. They have stacks upon stacks of classic vinyl records, CDs and cassettes. You and your partner can choose what groovy tunes to bring back to your home.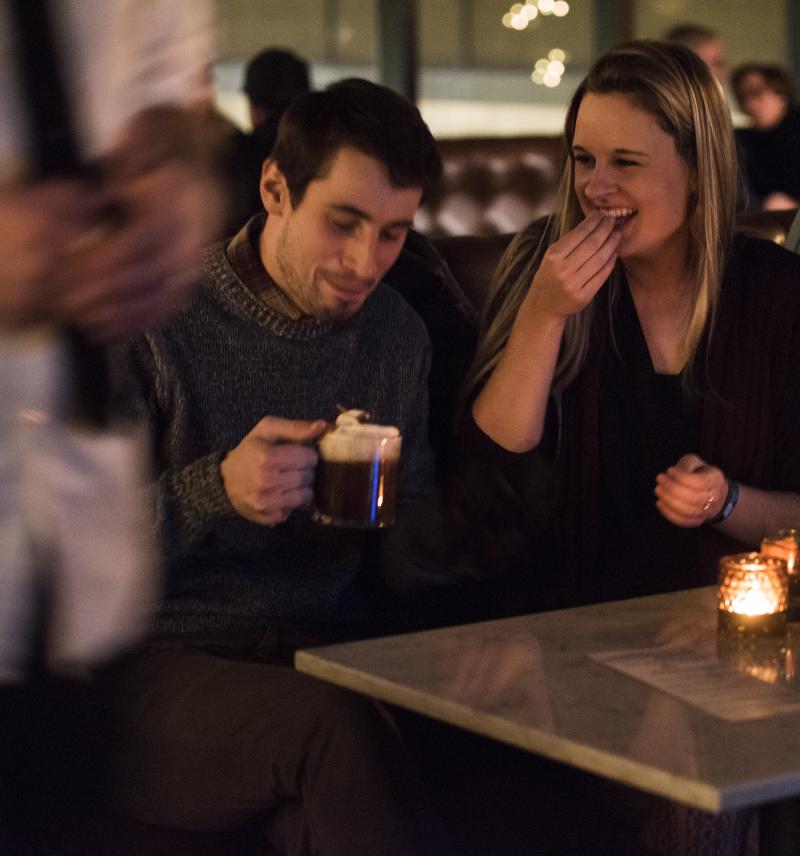 Wrap up your night out at the Dive bar. Being that it is on the rooftop of the Lismore Hotel, you'll get a chance to experience downtown Eau Claire from above. The unique atmosphere under twinkly lights paired with their signature drinks and cocktails makes the Dive the ideal place to kick back and get loose. Don't talk about work or kids; reminisce on your love story, laugh, and embrace. Let some of your favorite memories together be made in Eau Claire.