Romantic Getaway in Eau Claire, WI
What makes Eau Claire the perfect destination for a romantic getaway in Wisconsin? Well, we know that no one couple is the same. Eau Claire is home to many things to do for all kinds of different couples with different interests. There's something for the adventurous couples, the outdoorsy pairs, the art and music lovers, and the die-hard foodies. Here are some of the most romantic activities, restaurants and attractions found in Eau Claire that you'll want to experience with your partner as you plan your couples getaway in Wisconsin.
WHERE TO STAY

Photo Credit: Travel Wisconsin
The Oxbow Hotel is a boutique hotel located right at the heart of downtown Eau Claire. You will be in the center of it all: the eats, the drinks, and all the fun. Inside and out, the Oxbow is designed to make you feel like you've escaped on a woodsy retreat as Oxbow boasts that "each guest room resonates with the vibe of a true Wisconsin modern lodge, with furniture handcrafted from urban wood culled from trees which once grew right inside our city." A stay here will truly show you what the city of Eau Claire is all about.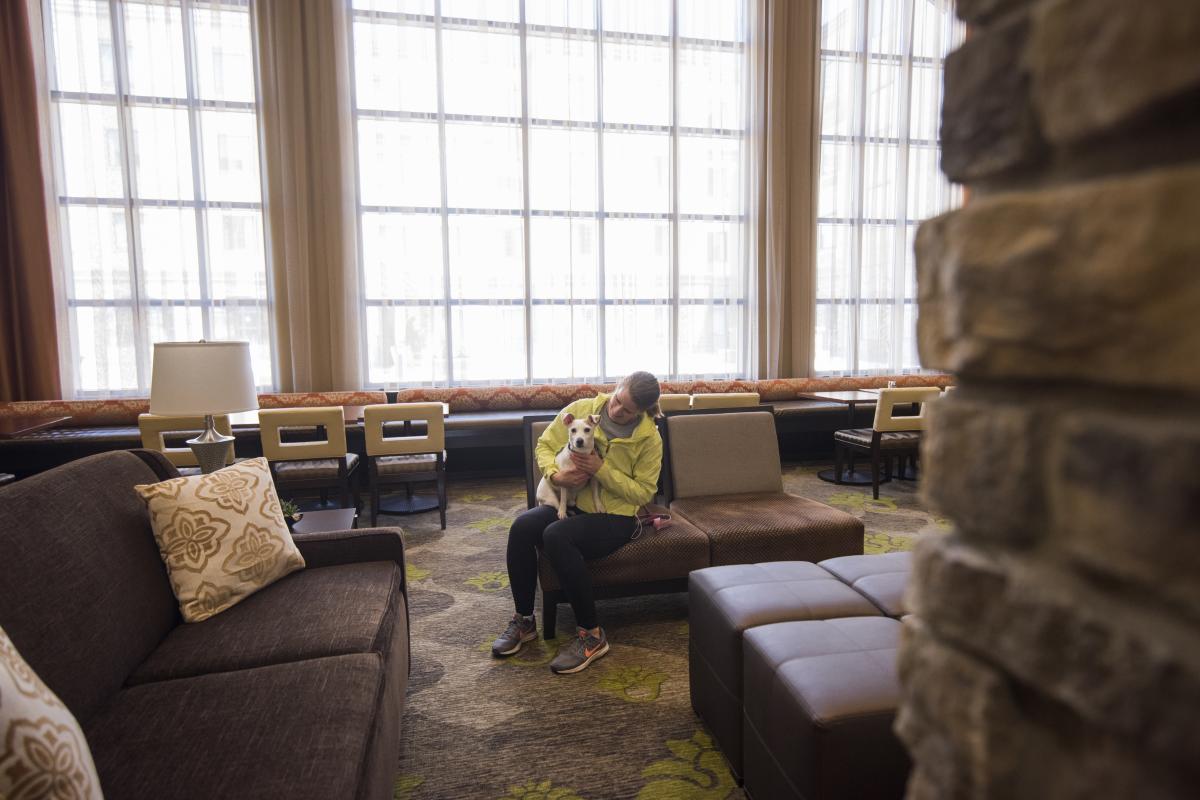 Sometimes a couple's getaway includes the pets too. Luckily, Eau Claire has a long list of pet-friendly hotels that you and your furry friends will love. If you want to stay at the heart of all the action, consider the Staybridge Suites in River Prairie! Their modern and upscale rooms are guaranteed to accommodate you and your pet's needs while also delivering a wonderful experience. If you need more convincing to book your stay here, check out the 4 Reasons To Make Staybridge Suites Your Next Hotel. Once you arrive, there's loads of pet-friendly things to do with both your partner and your pet! For ideas, explore our dog-friendly Eau Claire itinerary! Find all of Eau Claire's pet-friendly hotels here.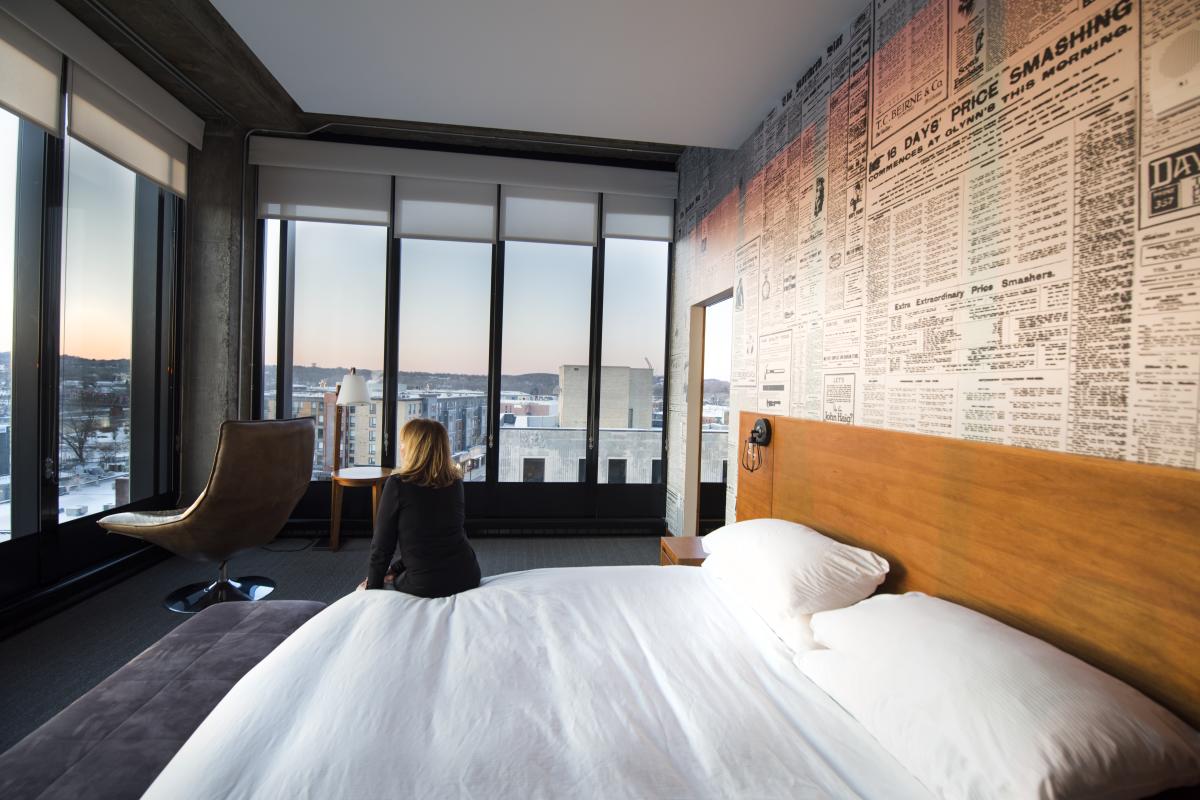 When you want to experience downtown Eau Claire to the fullest, consider booking your stay at The Lismore Hotel! Its location offers unbeatable views of the rooftops and treetops of Eau Claire while also being within walking distance of many wonderful Eau Claire restaurants and local shops like Houligans Steak and Seafood Pub,  Ninja, The District, Raggedy Man, and so many others. The Informalist, a unique and palate-pleasing restaurant, and the Dive, a rooftop bar, are both located within the hotel as well. The Lismore consistently delivers a modern, clean and comfortable stay - one you and your partner will love.
FOR THE ADVENTUROUS COUPLE

Axe throwing - talk about an adventurous date! Ironside Axe Club in Eau Claire is the place you'll want to be! Spend an hour or two competing against one another each other as you take on this thrilling sport and aim for the target. It's not exactly easy but, the axe-throwing duo at Ironside will be sure to coach you to make sure you have some successful throws.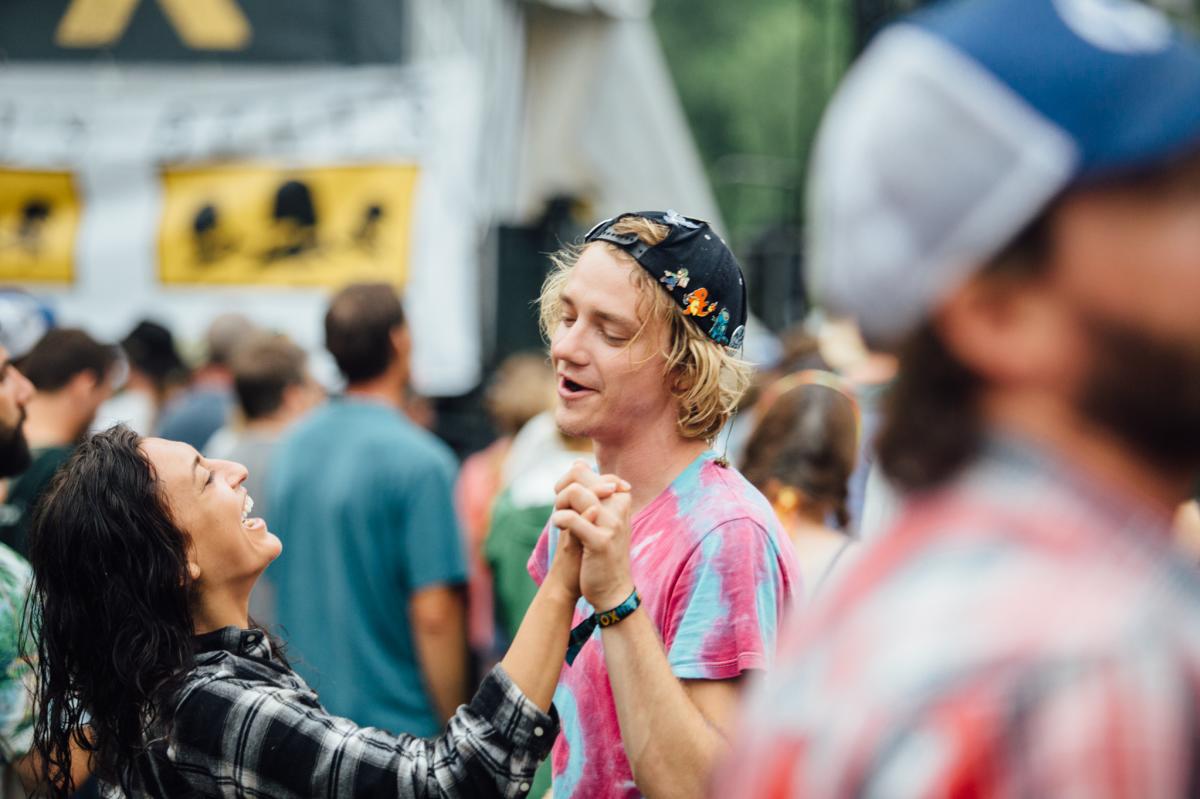 Photo Credit: Kyle Lehman
Chase spontaneity and purchase tickets to one of Eau Claire's annual music festivals! You and your partner will be able to sing at the top of your lungs, dance your hearts outs, and create unforgettable memories. You can slip on your country boots for Country Jam or Country Fest, embrace bluegrass tunes and vibes at Blue Ox Music Festival, or rock out at Rock Fest. No matter your taste in music, Eau Claire has a party for you to attend each year!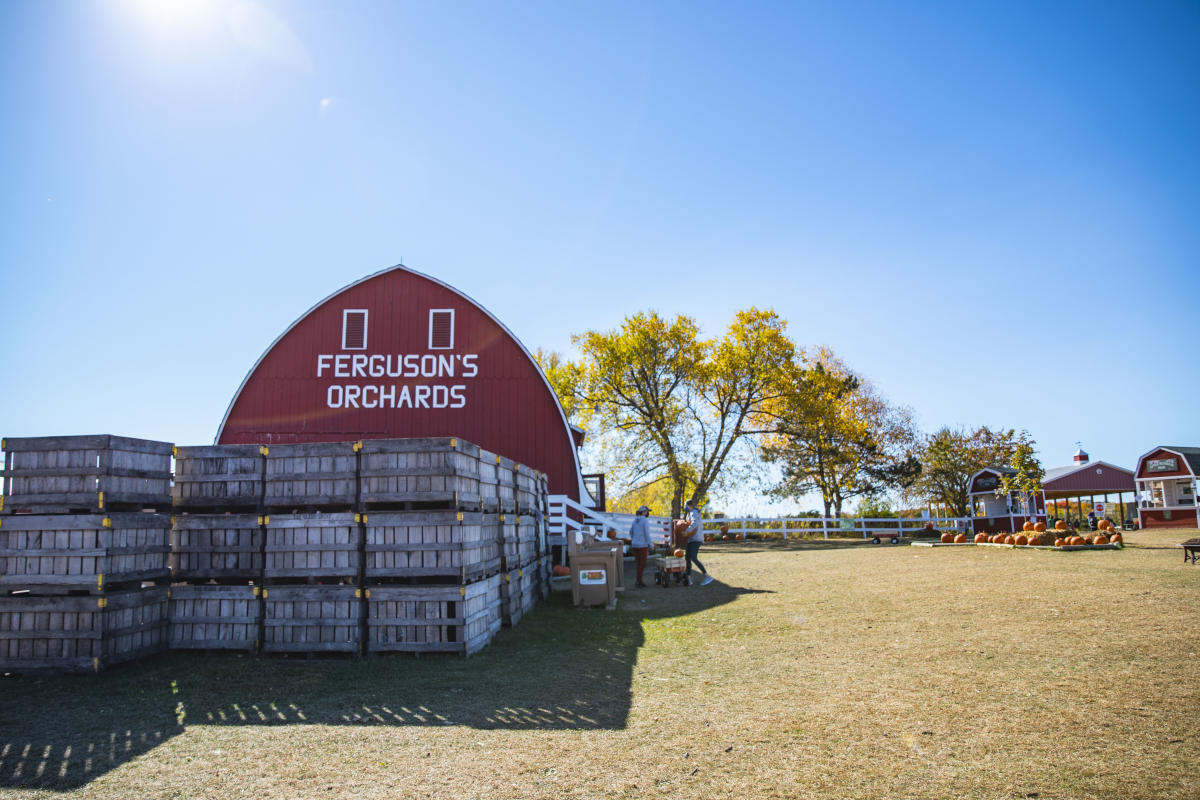 Fall truly is a beautiful season in Eau Claire that brings about many different experiences. Head over to Ferguson's Orchards to do some apple picking together! Ferguson's is actually one of the Midwest's largest commercial apple growers; they will have aisles upon aisles for you to walk through together and find the perfect apples for your basket. There's a long list of things to do here so if there's one thing you won't find, it'll be boredom.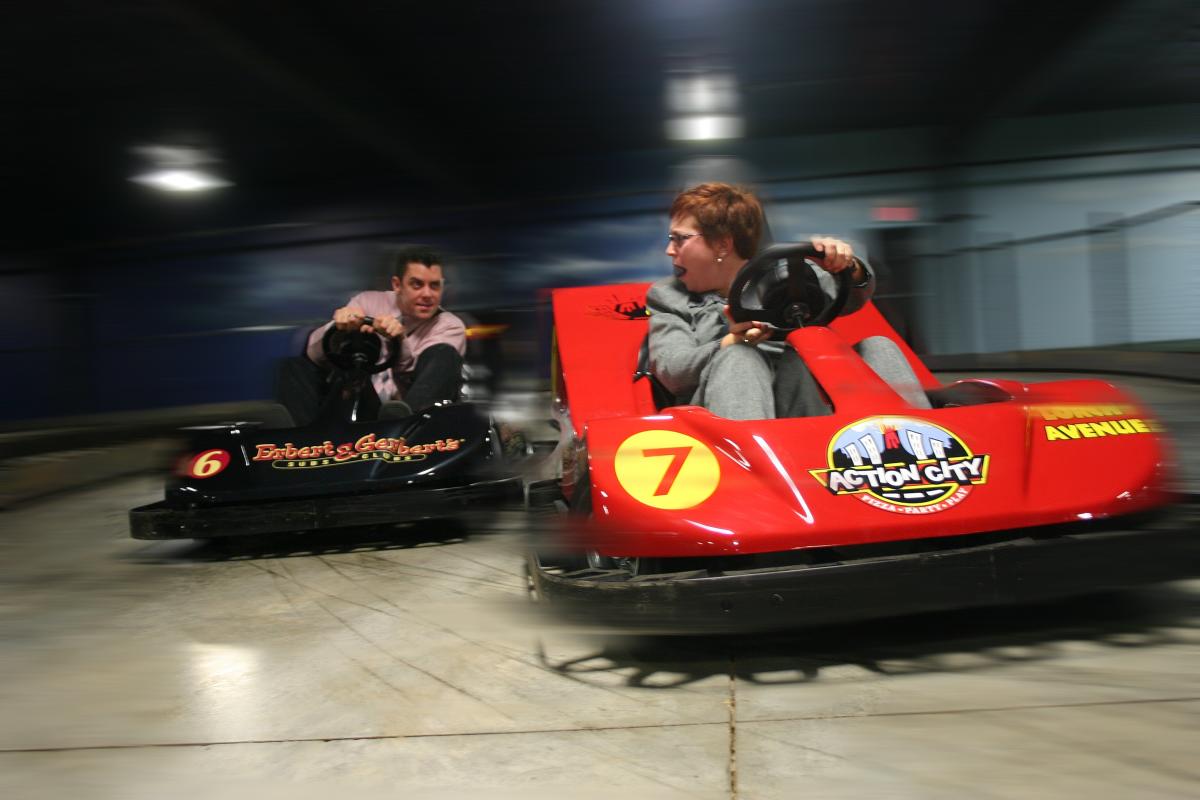 Some couples just want to spend their romantic getaway in Wisconsin being true kids at heart. Action City in Eau Claire is a kid's paradise. But, don't get us wrong; there is no age limit for the things you can do here. You can get a round of mini golf in, chase each other around in a laser tag course, or jump around at their trampoline park and obstacle course. The possibilities are endless!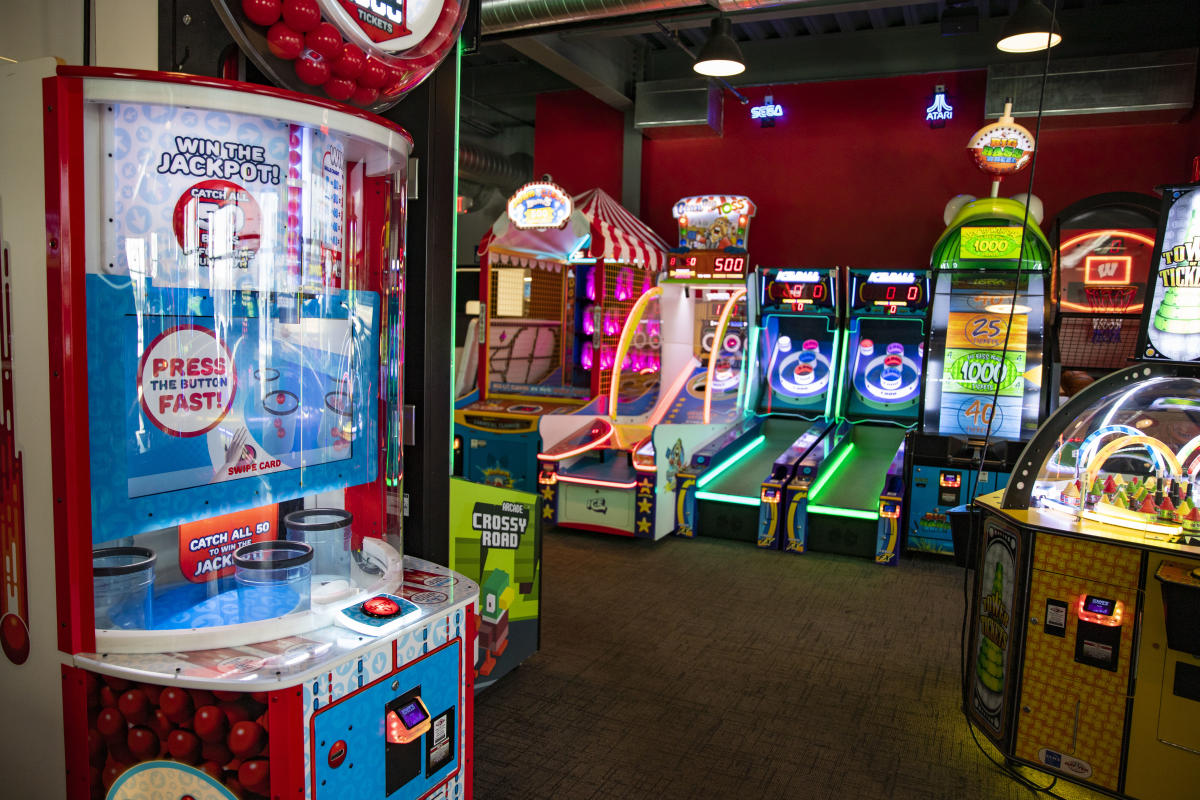 Once you've worked up an appetite but don't want the fun and adventure to end quite yet, have dinner at 44 North in River Prairie! 44 North is an American Gastropub that has far more than just a delicious menu and a refreshing bar. The first floor of their restaurant is also an arcade. This place is essentially a one-stop-shop for dinner and some fun! 
More For Adventurous Couples
FOR THE OUTDOORSY COUPLE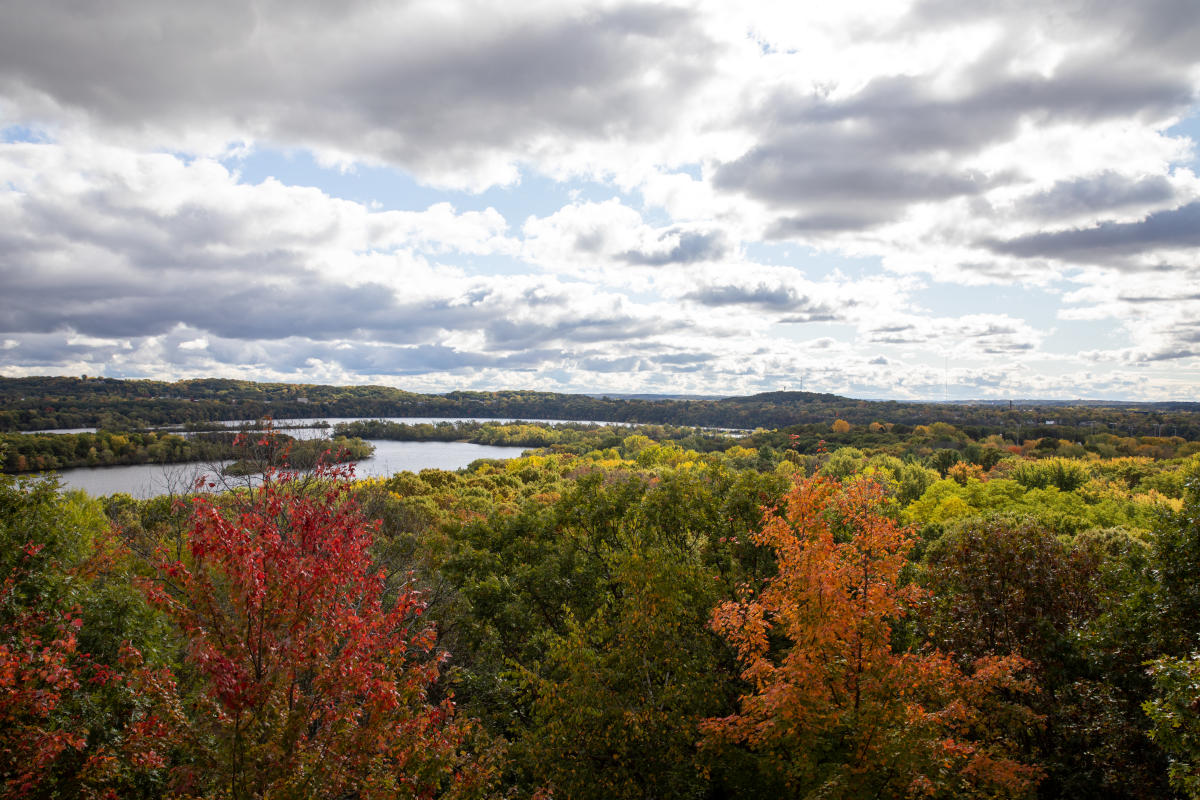 Mt. Simon offers one of the most beautiful and romantic views in Eau Claire. Put on your tennis shoes and make a hike up to the top to see what lies above Eau Claire's treetops. This is a view that is pretty year round, but if it's a beautiful, warm day, consider staying a while and having a picnic!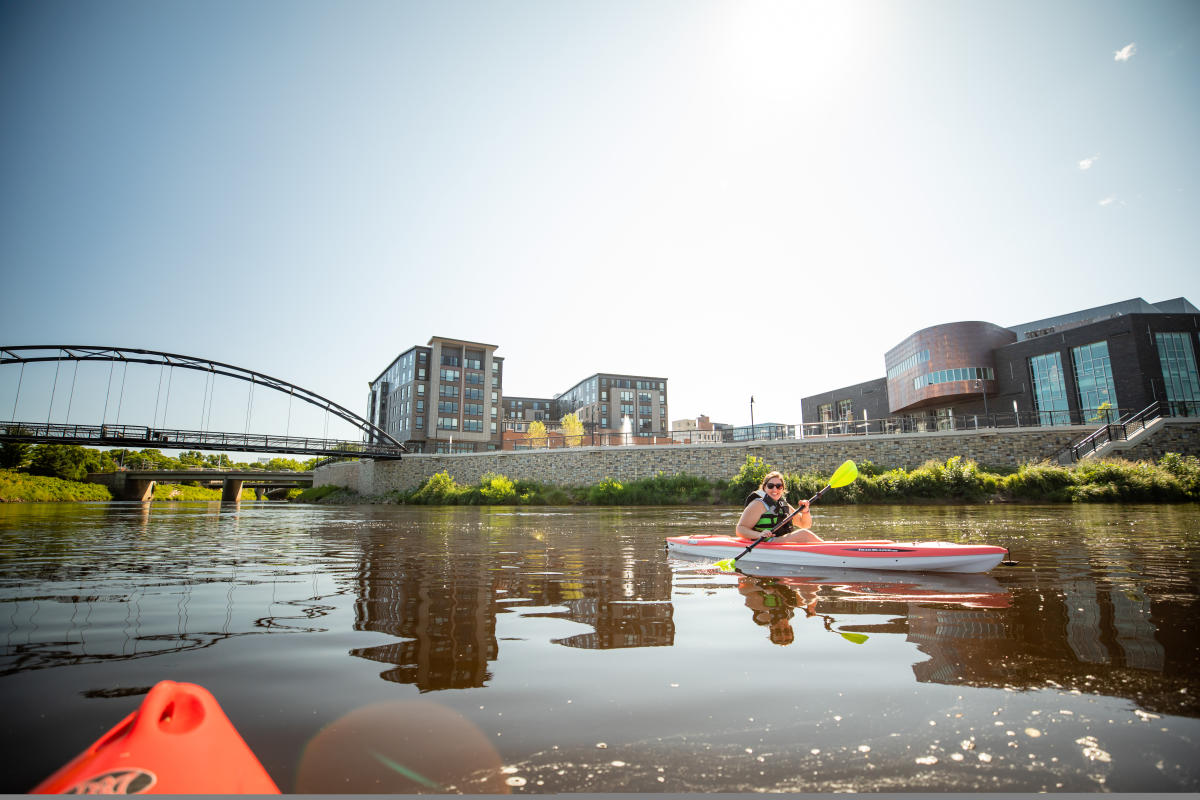 Photo Credit: Travel Wisconsin 
Kayak on the Eau Claire and Chippewa Rivers
"Eau Claire" in French literally translates to "clear water" in the English language. There are so many bodies of water in our city for you to drop your kayak into and explore. Paddling down the Eau Claire and Chippewa Rivers will not only be a fun thing to do together, it will offer some of Chippewa Valley's most beautiful scenery.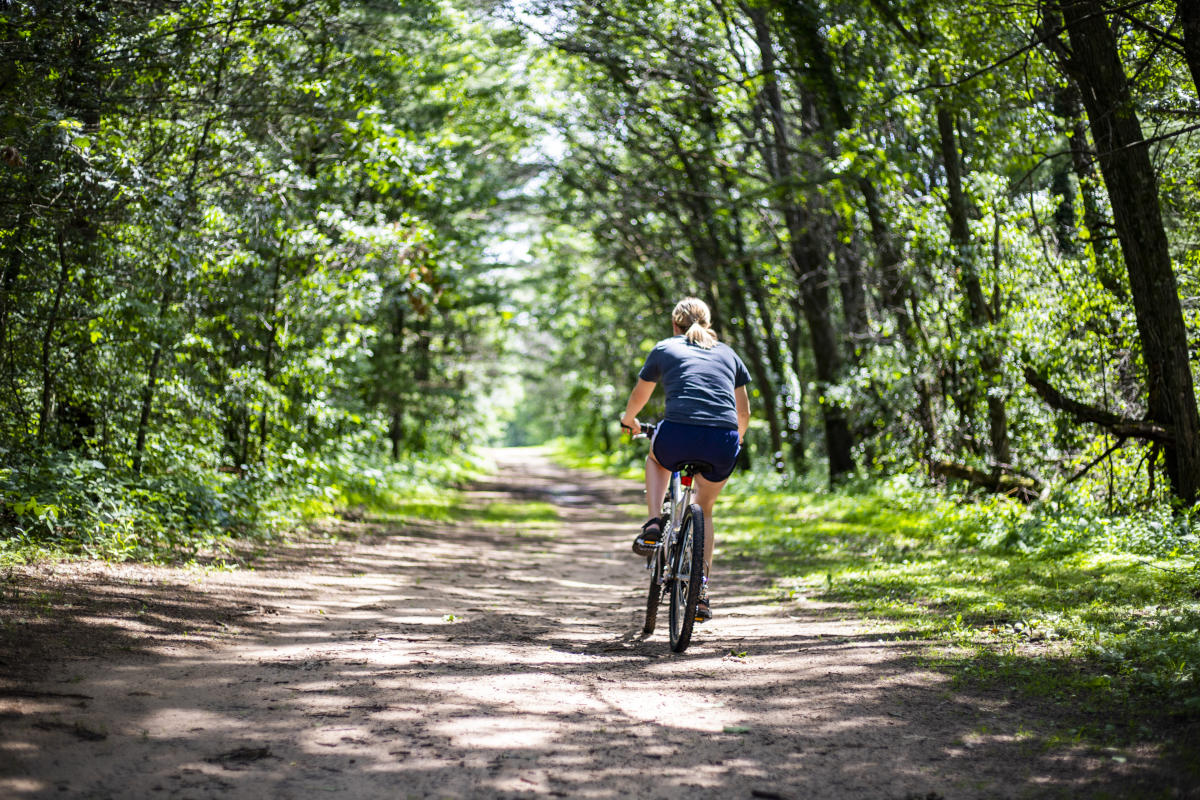 Pedal to the metal at Lowes Creek County Park! This park offers miles of trails for you to explore together on your bikes that you will absolutely love. The canopy of trees over the trails makes for one romantic scene that you'll never want to leave. If you need to make sure your bike is in tip-top shape for your day's adventures, pay a visit to the cycling specialists over at SHIFT. Their expertise will help make sure all your equipment is set and ready for a smooth day of biking. Plus, they serve some darn good coffee and waffles that will make for the perfect start to your day.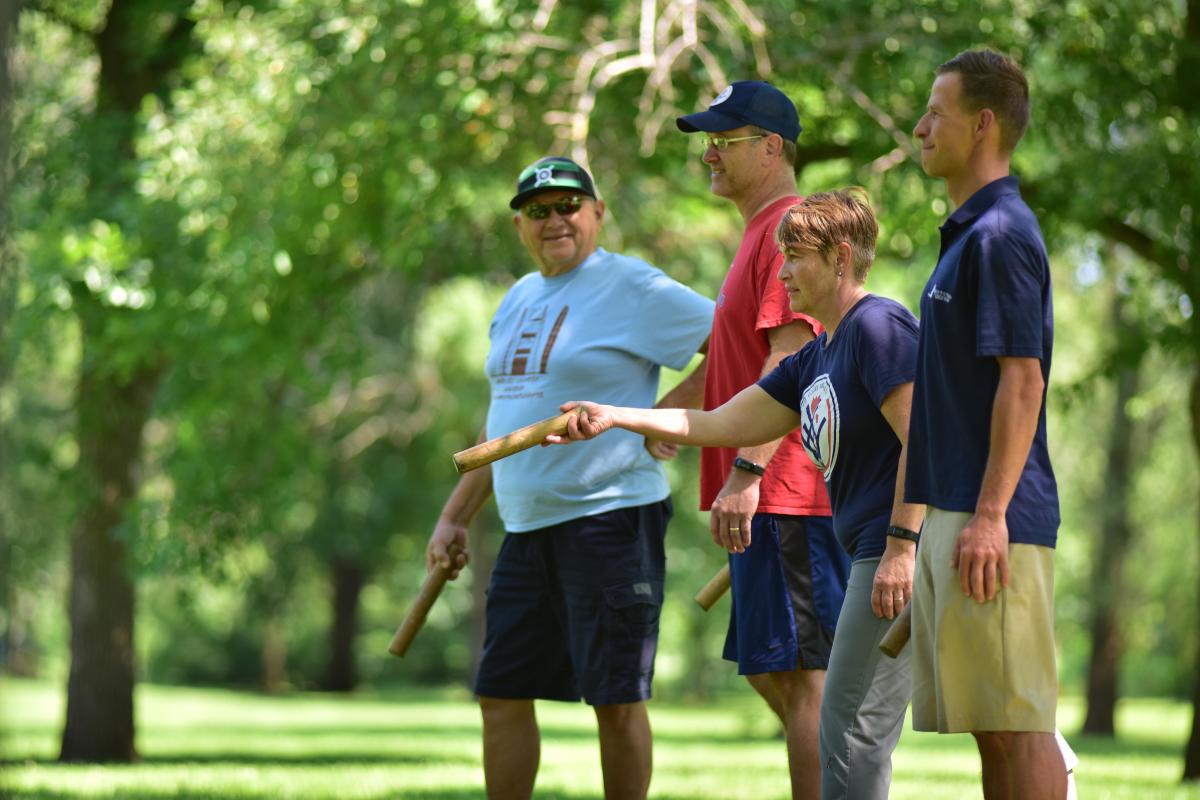 Did you know that Eau Claire, WI is the Kubb Capital of North America? Yes - we take Kubb pretty seriously around here! When you want to spend a nice day outside playing yard games, this is the game to play first. Once you play once, you won't want to stop. Owen Park is the ideal place to play as it has a large amount of space and is a park where you'll want to hang out all day (quite literally, this park is notorious for hanging up your portable hammock and just chilling out). However, you can take Kubb many other places in Eau Claire like Carson Park, River Prairie, The Brewing Projekt, or really anywhere with enough open space to set up your pitch!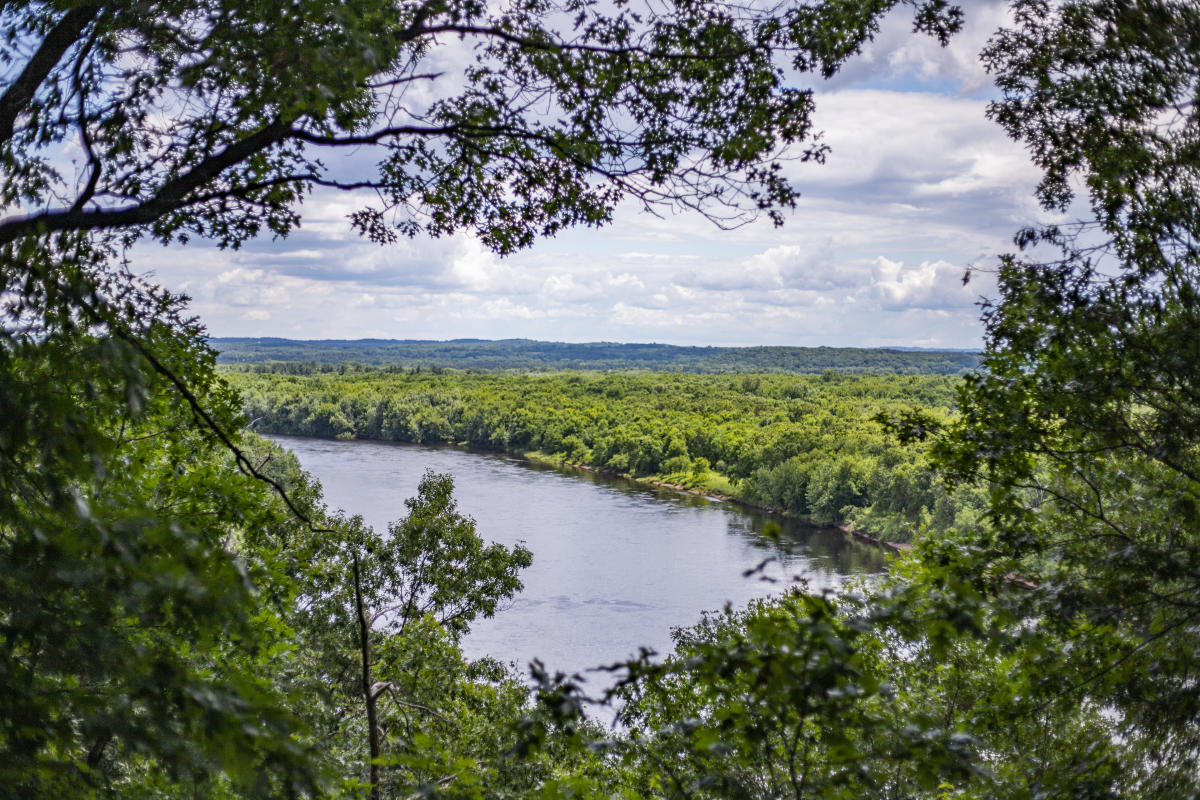 The Town of Union Conservancy is one of the most underrated views in Eau Claire. In a way, it's a hidden gem. You have to hike a bit in order to reach the view but, boy is it worth it! Spring, summer, fall or winter, this aerial view of the Chippewa River and the nature that surrounds it is impeccable! 
More For Outdoorsy Couples
FOR THE ART & MUSIC LOVING COUPLE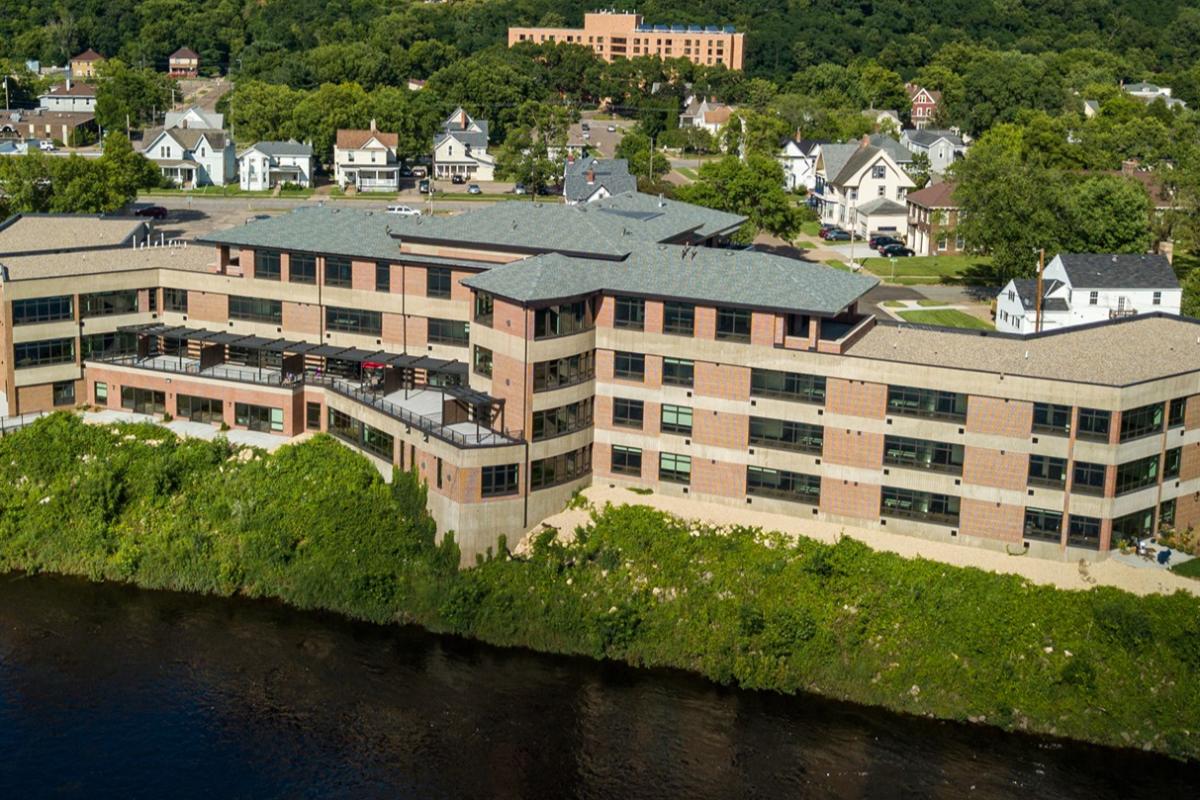 Eau Claire is home to the second largest Sculpture Tour in the nation! Set out on a journey on the streets of Eau Claire with your partner to try and find all of them. You'll discover artwork made by both local and international artists and see how art shapes our city's culture. Find a map for all of Eau Claire's public art here to help make your hunt an easy one!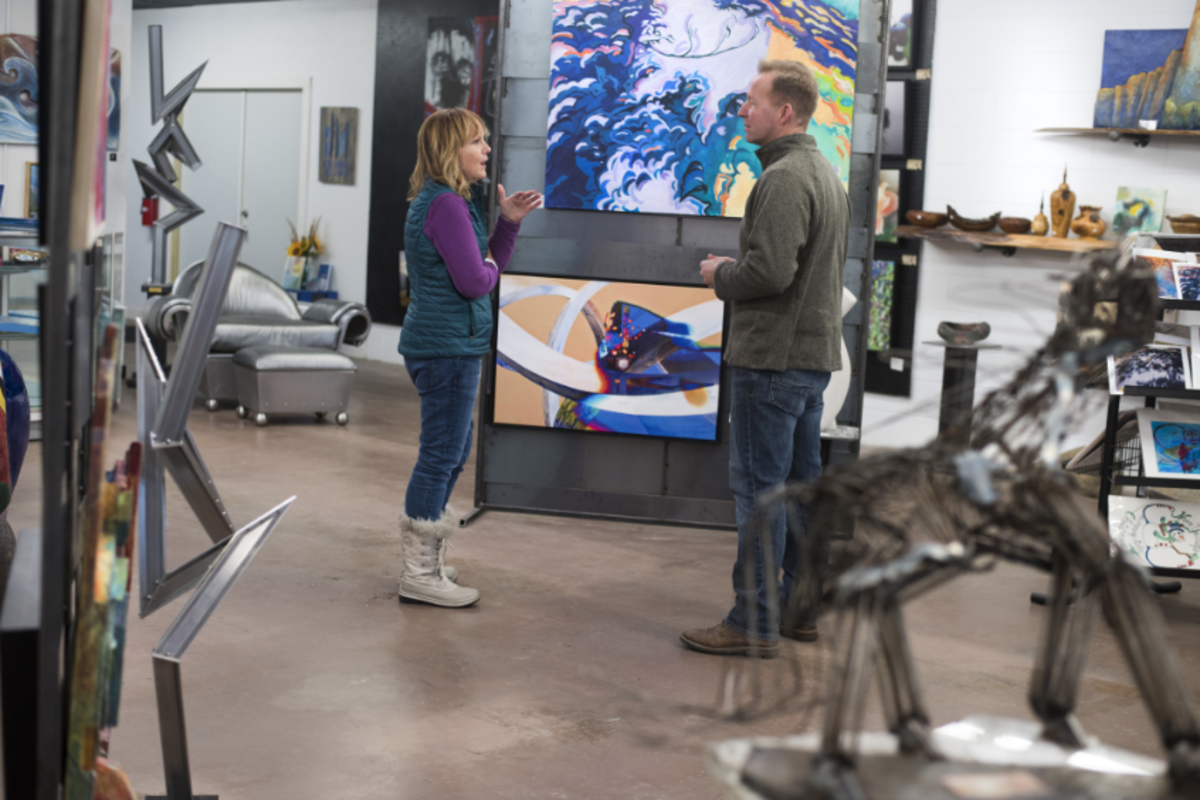 True art lovers are bound to love Artisan Forge Studios. It is a hub for all kinds of artisans and makers. Apart from art that hangs on a wall, there are several different art forms you can enjoy here like sculptures, jewelry, and even chocolate! Not to toot the horn for Artisan Forge but, this place is pretty rad.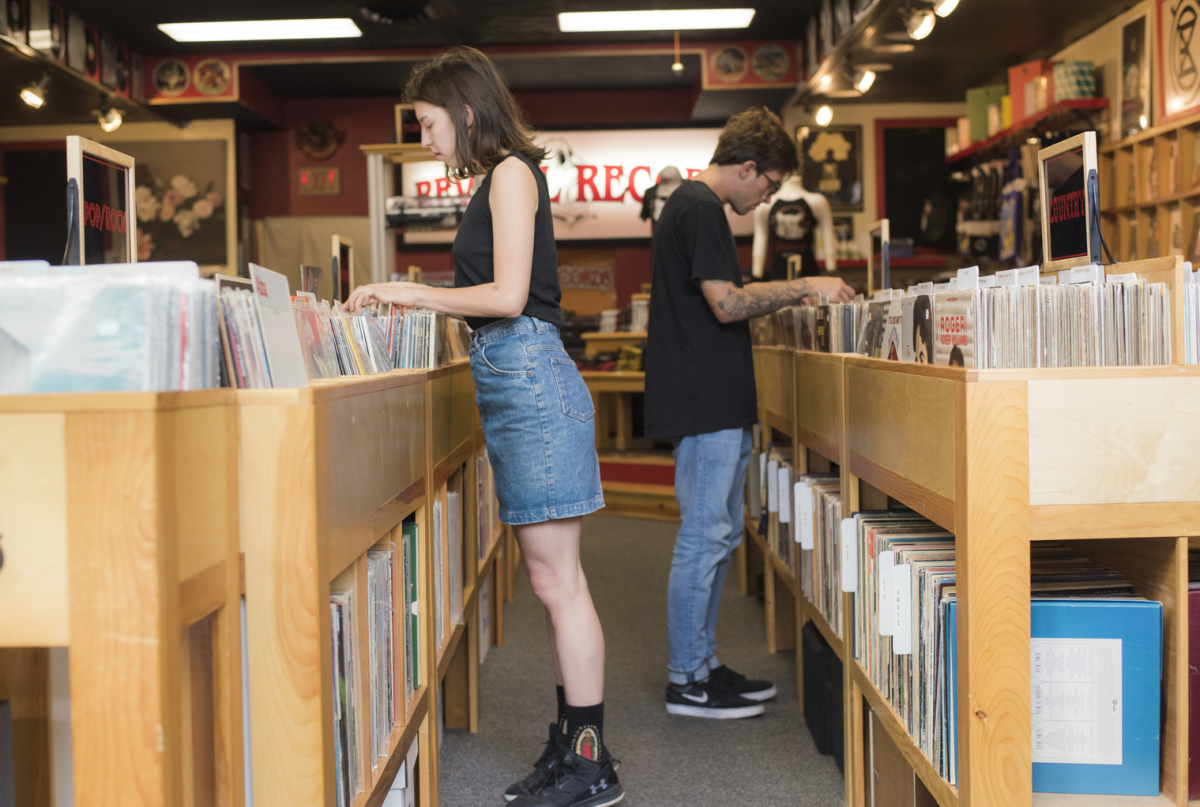 One of the coolest places in Eau Claire for music lovers to go to is Revival Records. Located in downtown Eau Claire, this store is a vinyl fanatic's dream. They have more records on sale than one could count! Spend some time with your partner finding that one record you've been searching for to bring home. Why stop at just one? Maybe after browsing for hours you'll find a record you weren't searching for but will fall in love with!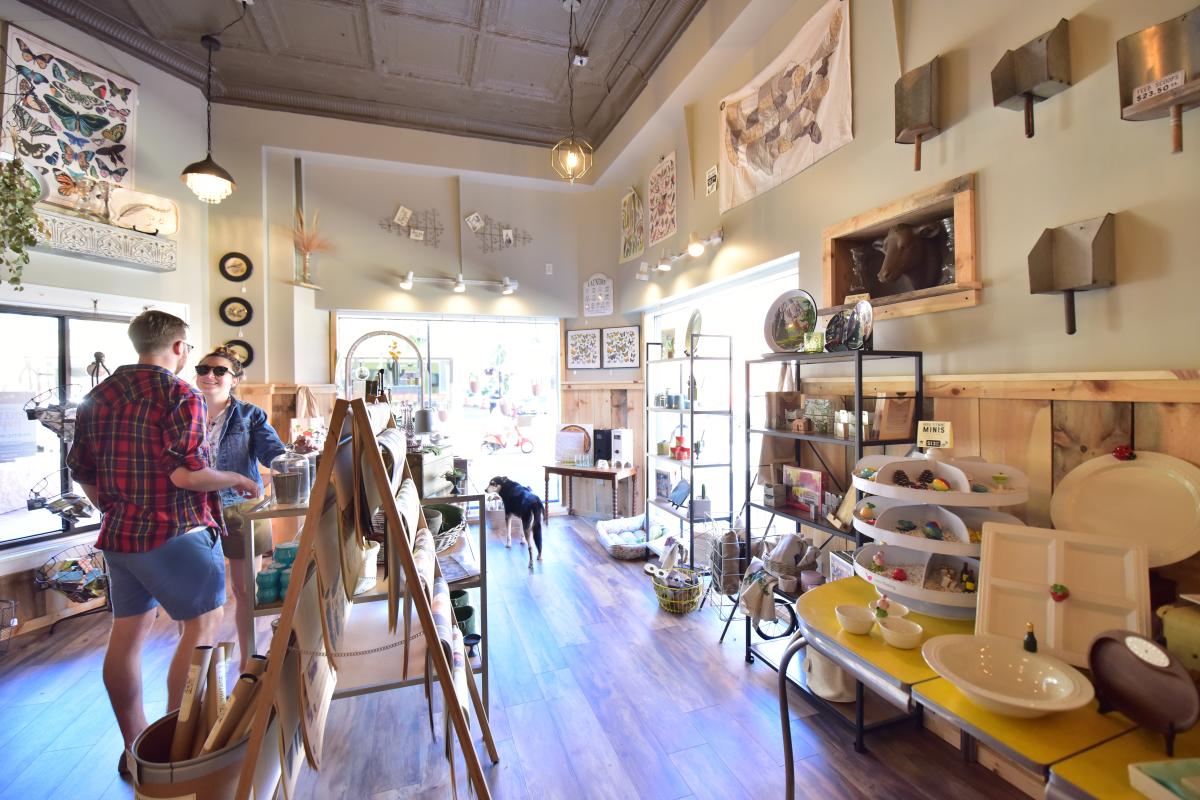 Commemorate your romantic getaway in Eau Claire with some souvenirs! There are several shops in Eau Claire that sell art and trinkets that speak to the true nature of who Eau Claire is as a city. Local shops like Raggedy Man, Tangled Up in Hue, and the The Local Store are great for this occasion.
More For Art & Music Loving Couples
FOR THE FOODIE COUPLE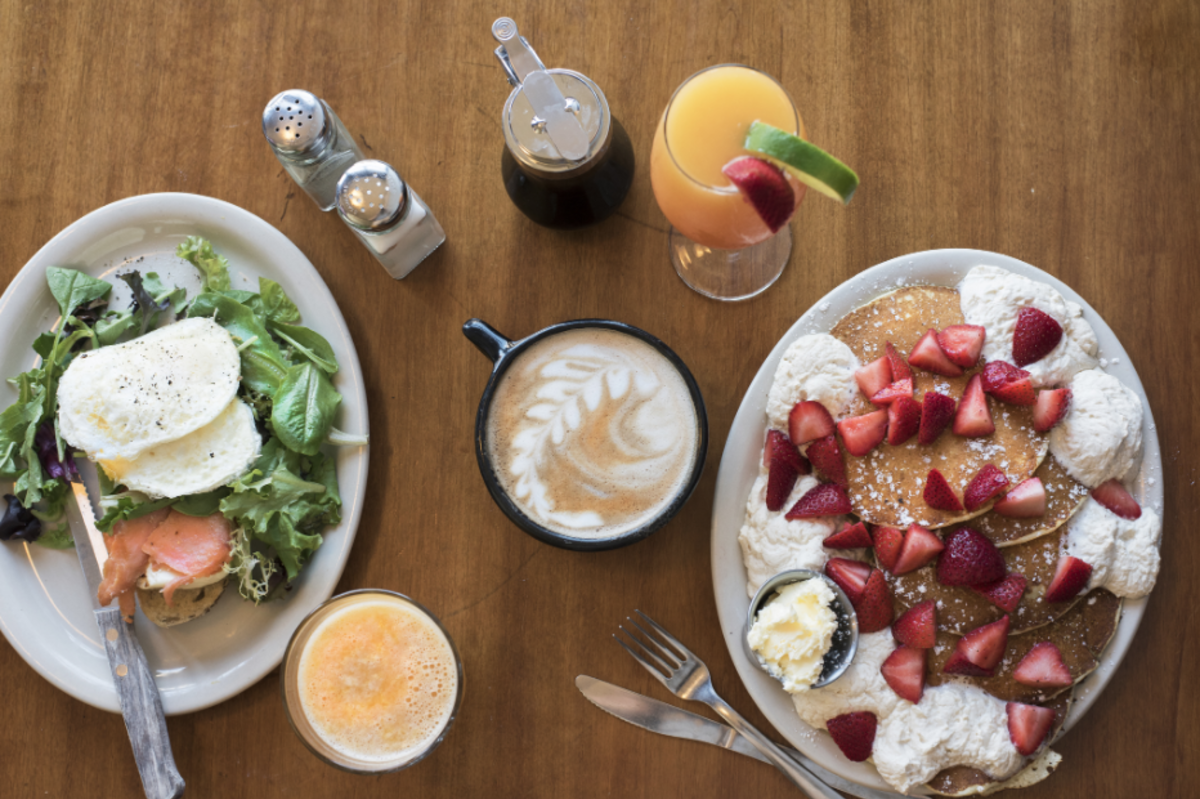 Brunch: arguably one of the best meals of the day because it's essentially the best of both worlds (breakfast and lunch). The Nucleus is one of the best places to go when you want to indulge in a delicious brunch meal. Their ingredients are sourced from local farmers which makes the meal you're eating taste that much better. Rumor has it that the Lemon Ricotta Pancakes are to die for.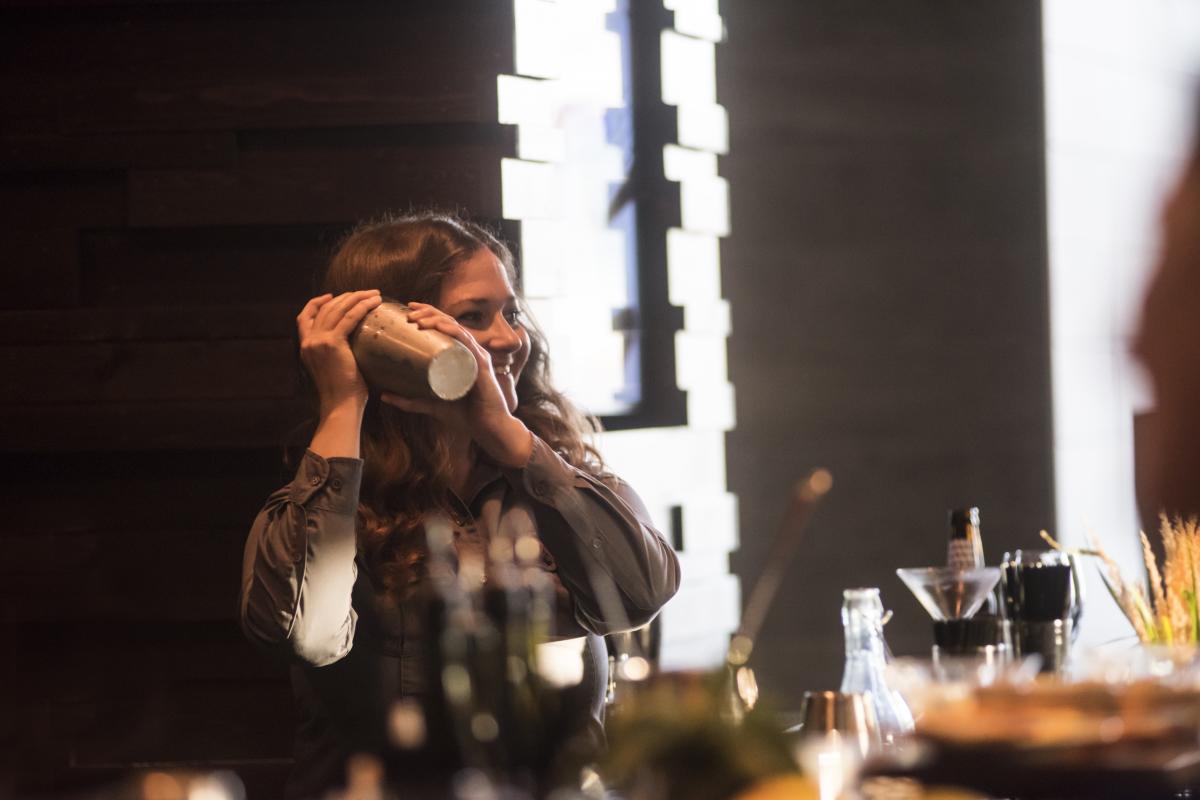 Kick off your romantic getaway in Eau Claire with some cocktails! The Lakely offers an incredible experience both indoors and out. You can cozy up to one another at the bar with an Old Fashioned or two or enjoy the ambiance outside on their beautiful patio. No matter where you take your seat, the Lakely is the perfect setting for some romance.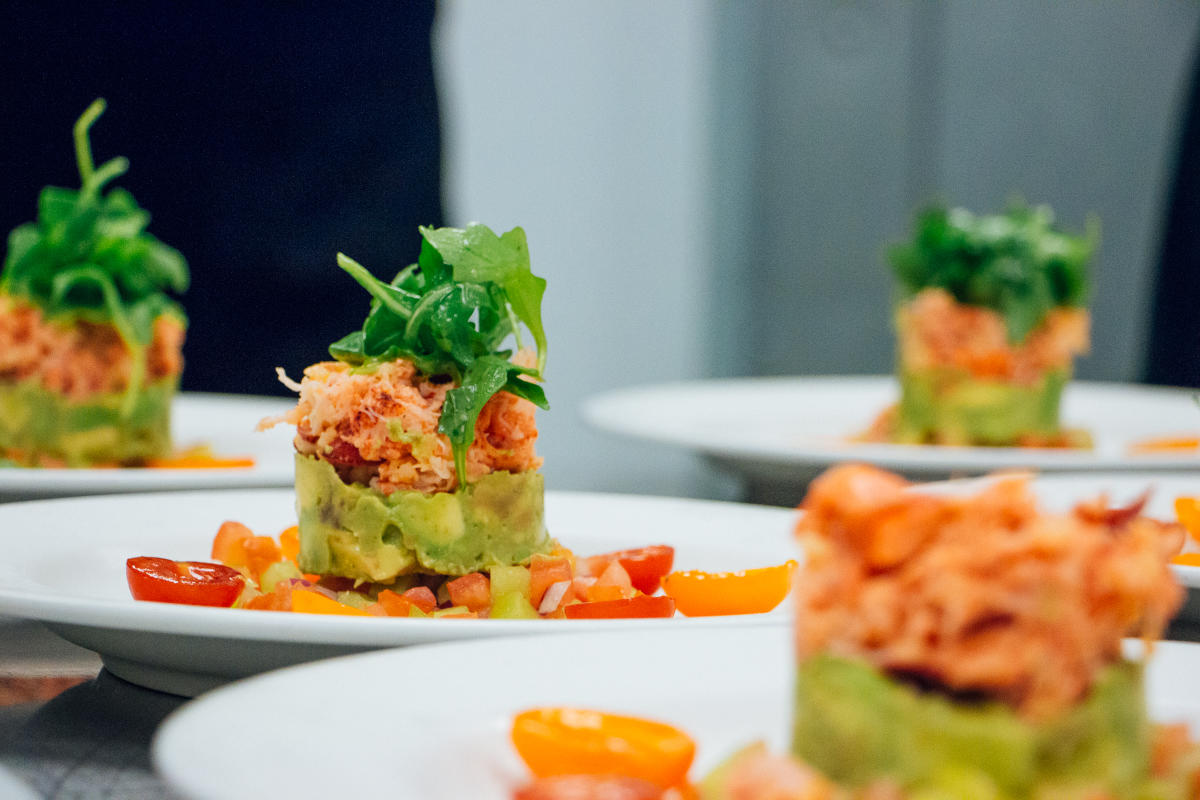 A true fine dining experience can be an important part of a romantic getaway! When your stomachs begin to growl, make reservations at Johnny's Italian Steakhouse. Their food will make your mouth water and the restaurant's ambiance will set the perfect tone for a romantic night out.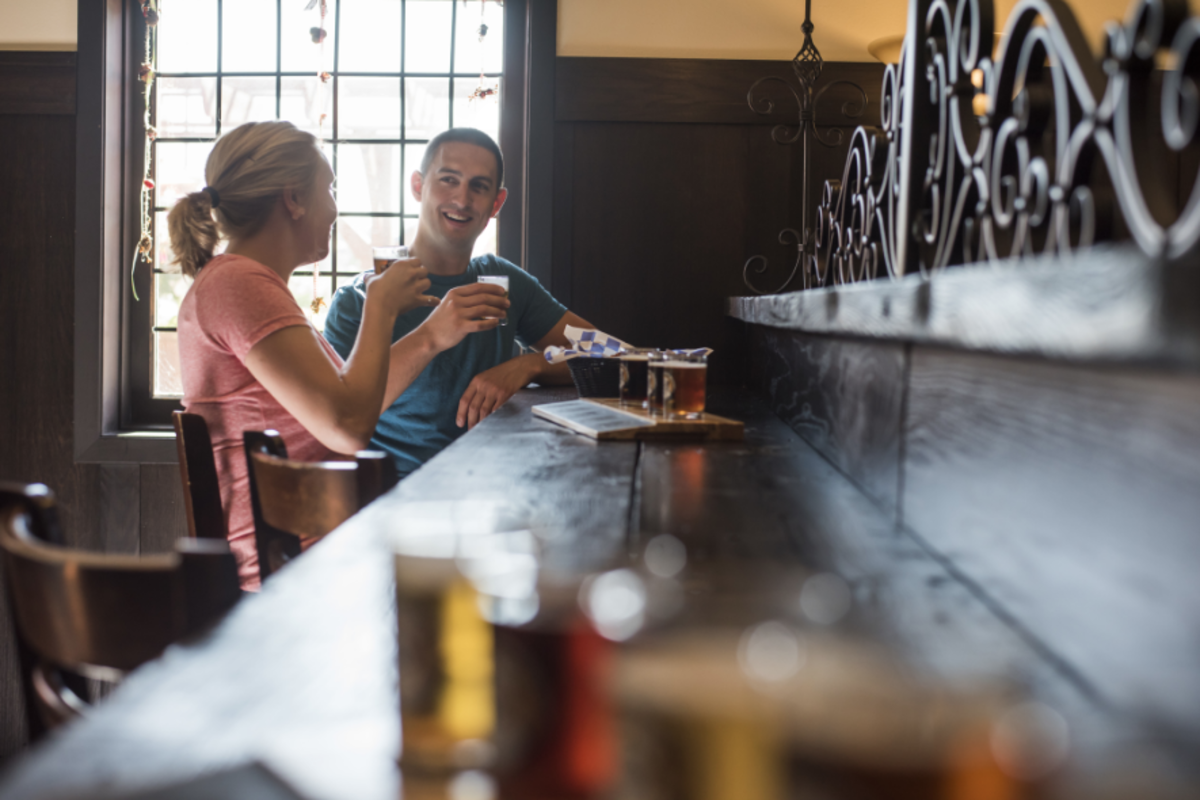 Cheers to LOVE! Plan a visit to some of Eau Claire's most beloved breweries like Lazy Monk or The Brewing Projekt, for crisp and fresh craft brews and maybe a card game or two. The Brewing Projekt and Lazy Monk both have indoor and outdoor seating that is sure to impress. Plus, you get a pretty nice view of the Chippewa River too from both these areas. If these breweries aren't enough, Eau Claire has a list of many more here!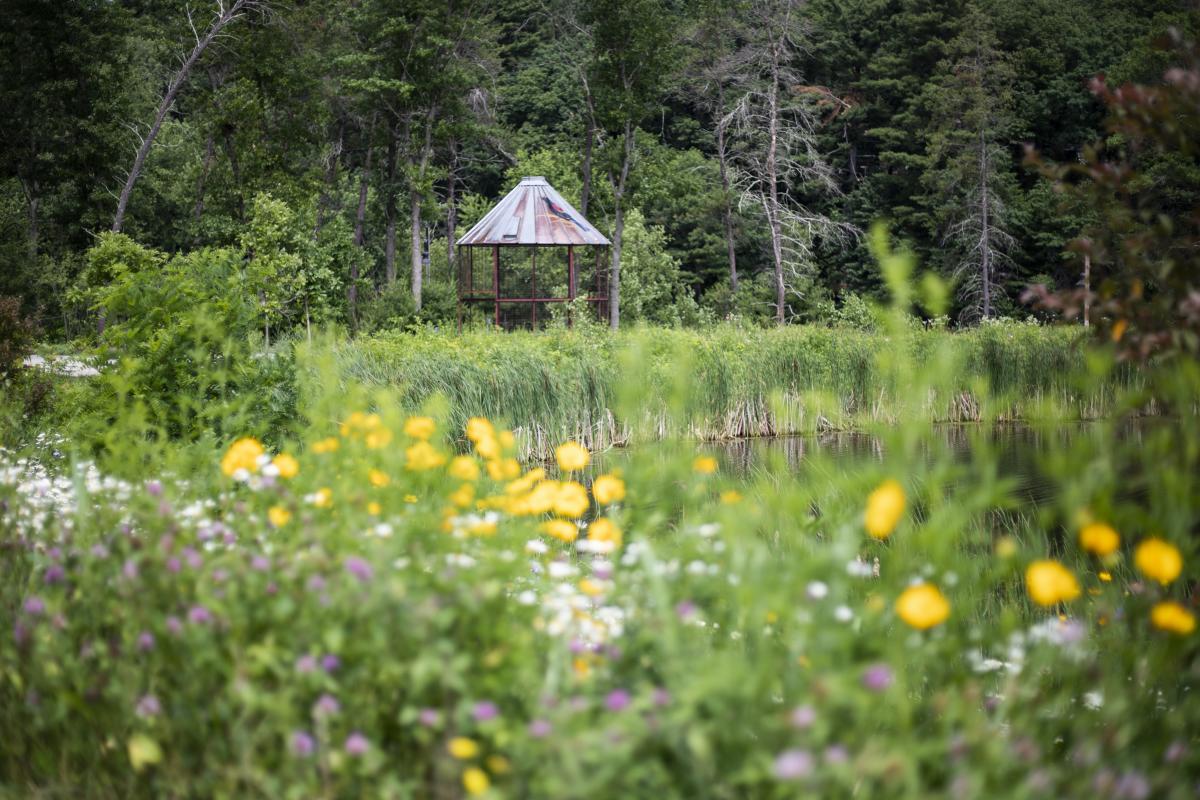 River Prairie is made for love. It's scenery is majestic and there is so much to do here. Why not slow things down a little and enjoy a nice picnic? You'll have a beautiful setting but all you'll need is something to put in that picnic basket of yours. We have to recommend some subs from Jay Ray's because locals claim that this is the best sandwich joint in town. They pile their subs high so you'll definitely get one hefty but delicious meal out of this place.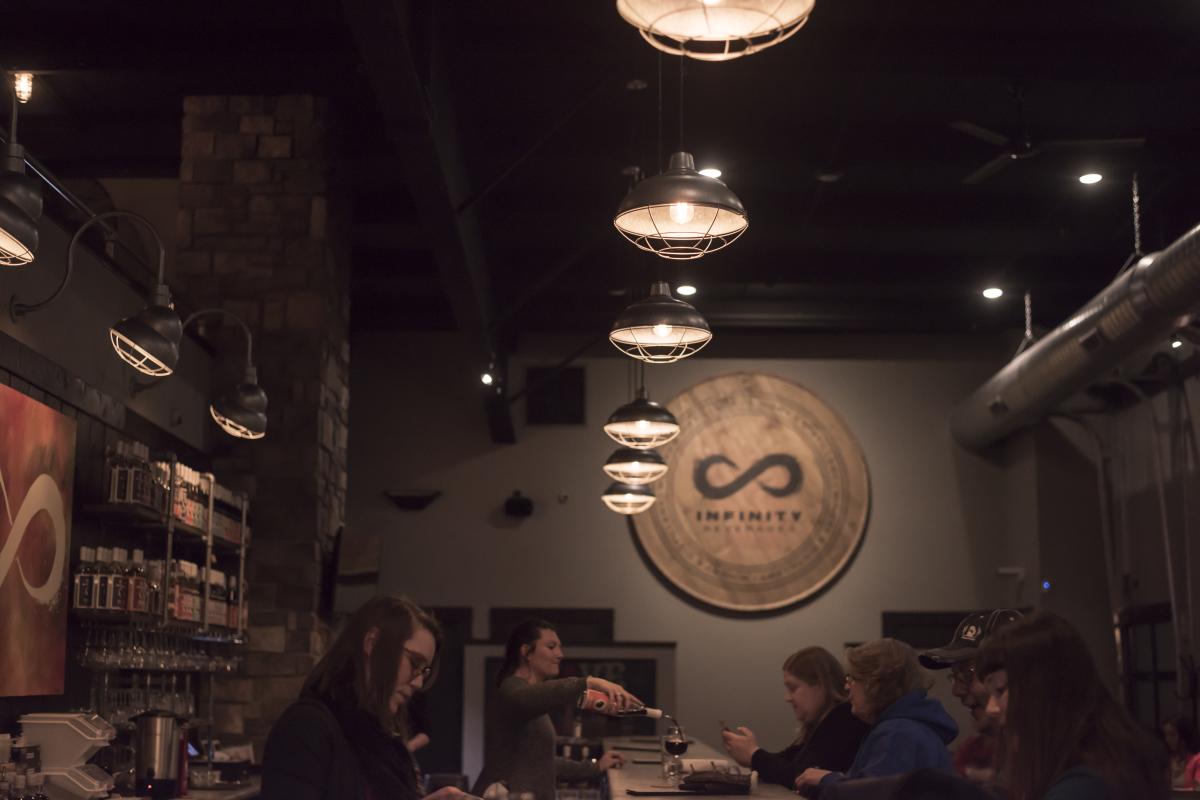 Your romantic getaway is not complete without a little bit of wine tasting. Take a seat at Infinity Beverages Winery & Distillery to enjoy a glass or two of their handcrafted wines and spirits. There are so many drink options here that you are bound to find something to please your palate. Once you do, purchase a bottle to bring home with you! If your couples getaway calls for a little more wine, explore the other wineries located in the Chippewa Valley! 
Plan Your Romantic Getaway to Eau Claire, WI