Eau Claire Visual Arts
It's time to get artsy in Eau Claire. To appreciate the visual art in Eau Claire, take a trip to all of our art galleries and take on the Sculpture Tour. You can even see our art in action by shopping for local art at our local businesses like The Local Store and Tangled Up in Hue (can you tell we love local?). If you want to get your hands dirty, create your own and discover the artist inside of you by enjoying a night at Cheers Pablo or at Banbury Place!

You will find two floors worth of international art, local art, fine art, photography, and sculptures at B-Framed Galleries. What they also do is create frames for these one-of-a-kind works of art. If you're an artist looking to frame your masterpiece(s), look no further. The great people at B-Framed will create something that will fit your style and budget.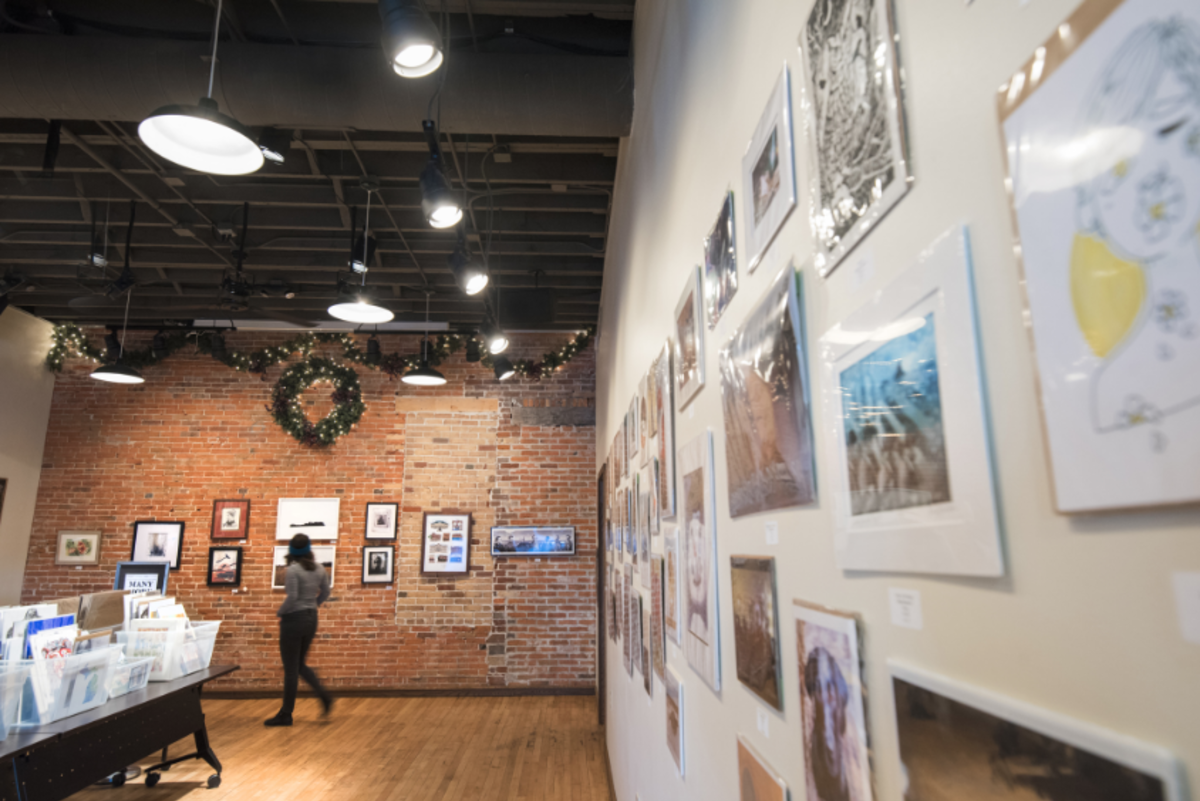 The Volume One Gallery (at The Local Store)
Among all of the cool things you will find while shopping at the Local Store, the art work found in the Volume One Gallery may be some of the coolest. The rotating art exhibit displays the work of local and regional artists. If you visit in November-December, you may even catch their annual local print sale. The best part about this gallery is that it is a multi-use space. You can also catch art-shows, receptions, musical performances, readings, film screenings and a variety of other meetings.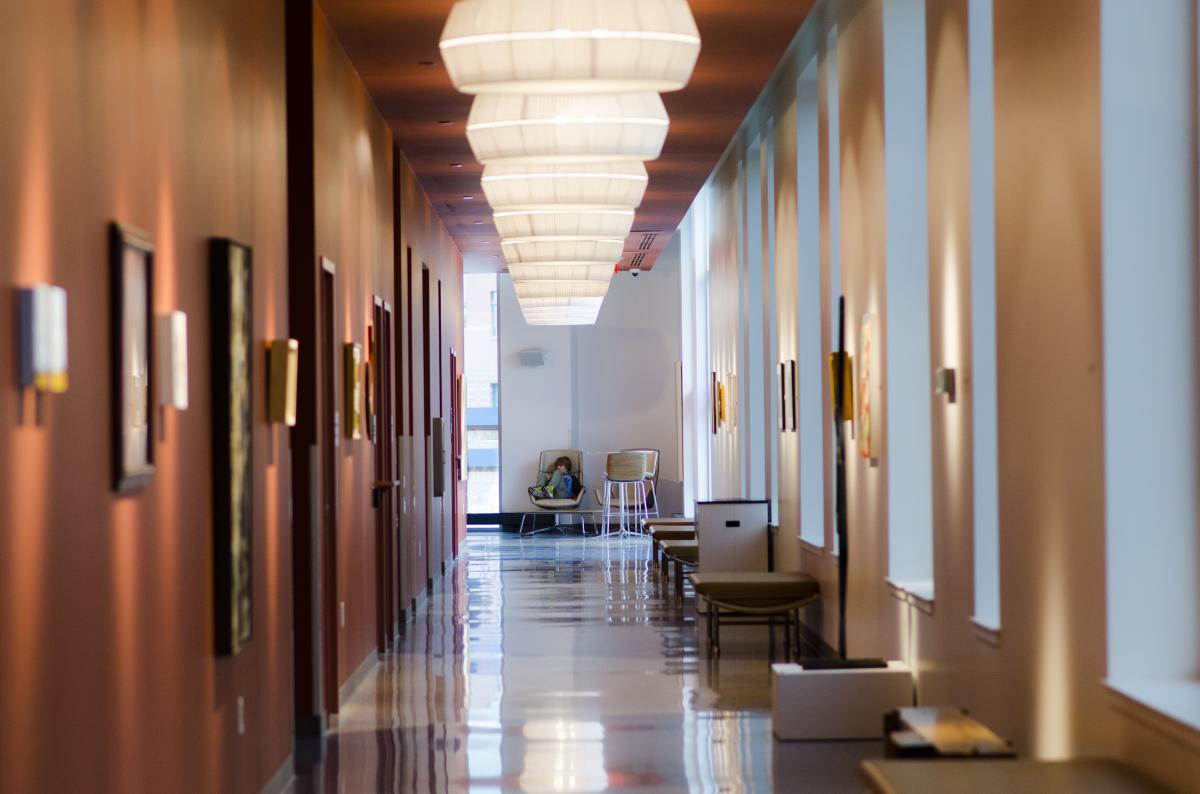 The Pablo Center in downtown Eau Claire serves as the hub for all kinds of art in the city of Eau Claire. Visual art fans can wander through their galleries that feature rotating artists and themes. In light of the current pandemic, the Pablo Center also offers virtual galleries for you to browse through from the comforts of your own home.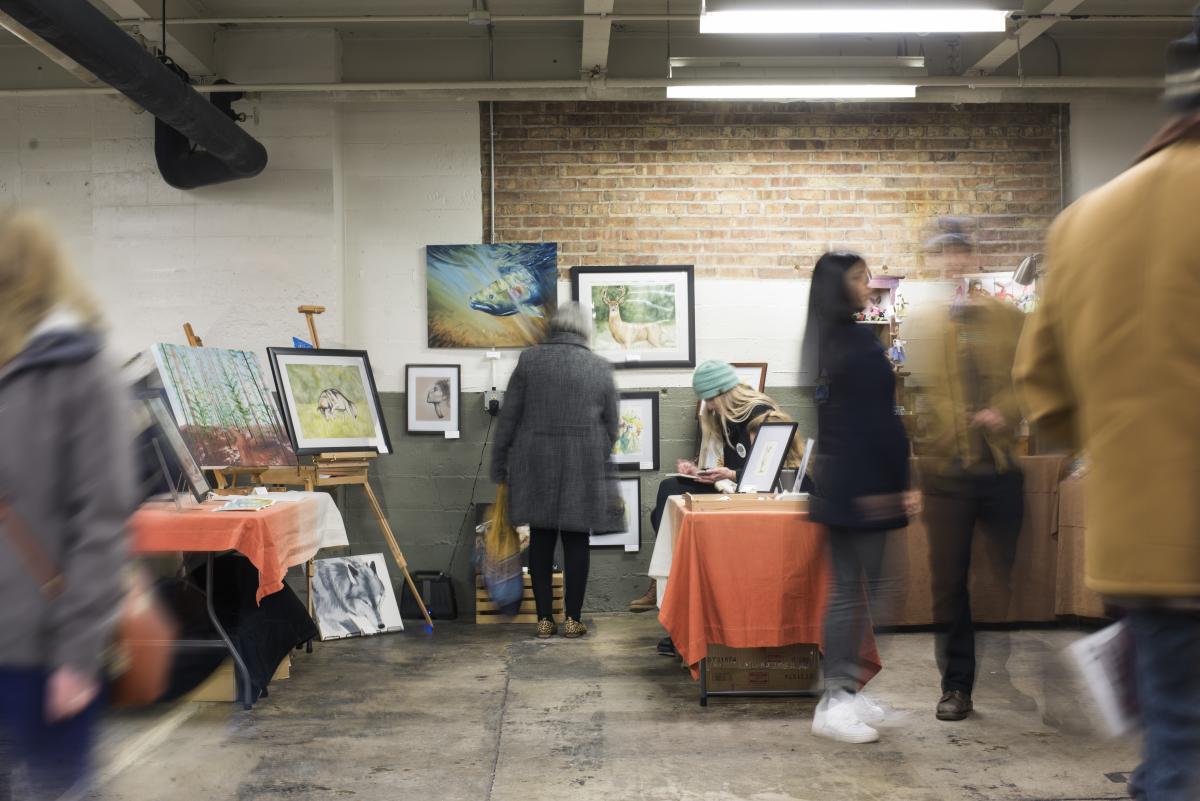 The murals seen at the Banbury Place Mural Art Gallery were once found on the outside windows of a vacant building in downtown Eau Claire on Barstow St. They have been preserved and now can be found in the unique building that Banbury Place is. Banbury Place is also home to Eau Claire's annual art crawl that brings in artists from all over to display and sell their work. Guess you can say that Banbury Place is the place to be for all things art!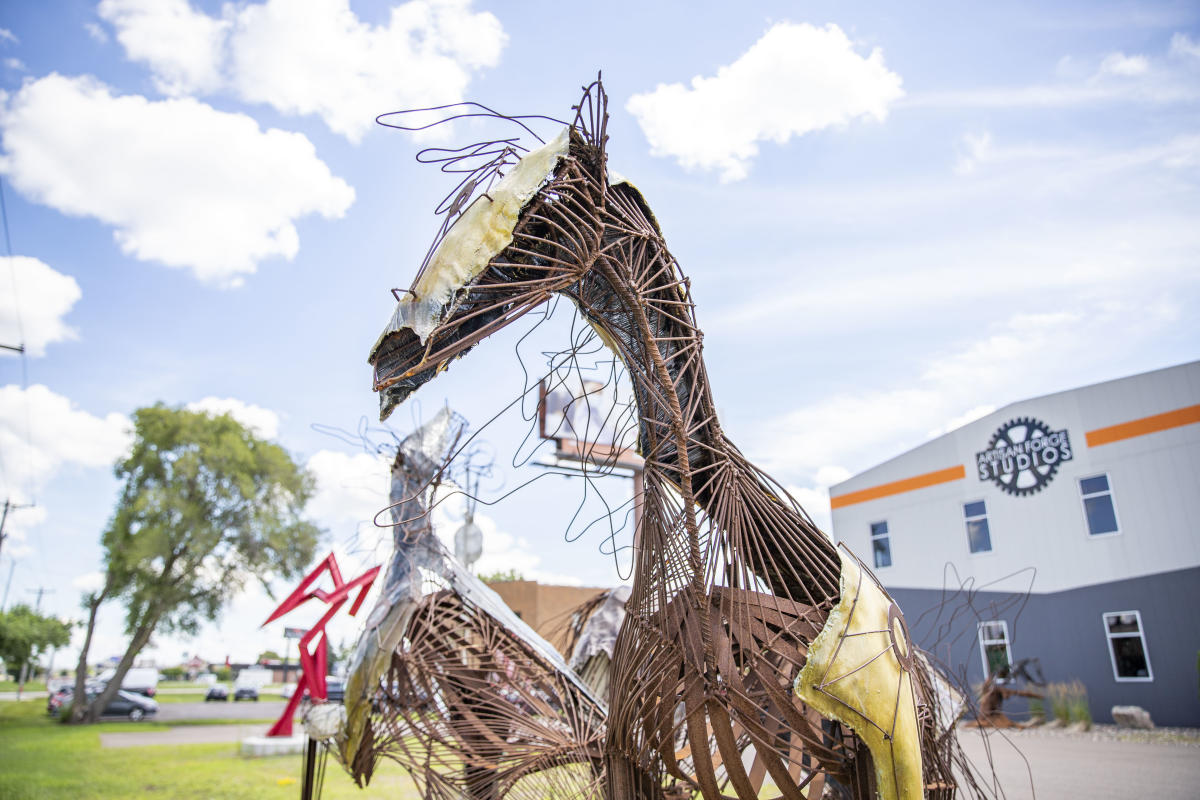 There is so many different forms of art to be explored at Artisan Forge. Their gallery and gift shop sells pieces of art from each of their artists that you can bring home with you! Not sure if it's the right piece for your home? That's alright! Their Art Lending Library allows you to take it home for a few week to see how you like it much like traditional libraries!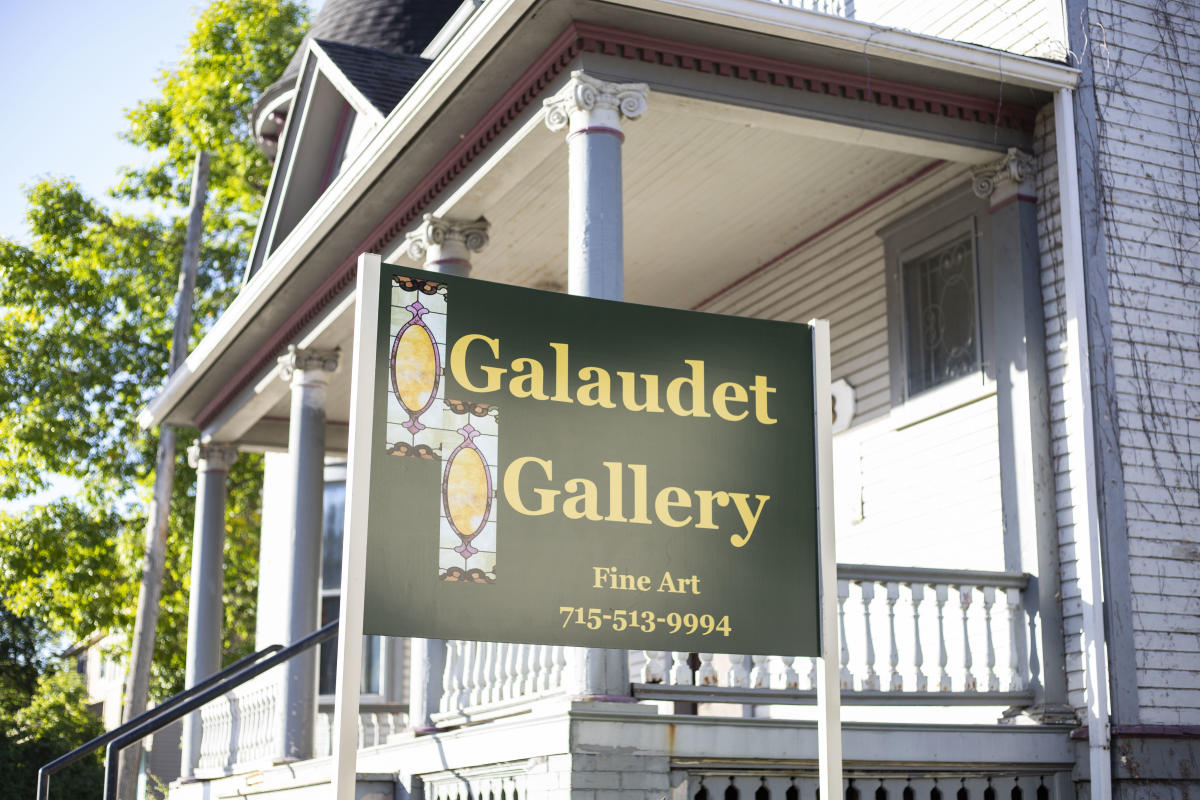 Galaudet Gallery
The Galaudet Gallery in Eau Claire is one of two of its locations with the other being in Chicago, IL. Their goal is to help you find the next right piece for your home or the collector item you've been searching for. Their professionalism has helped them attain a reputable name and become one of the leading dealers in modern and contemporary art with museums and other clients worldwide. Visit Galaudet to talk to the right people and get that piece you've always wanted in your home.
Eau Claire Public Arts Map
Make your art exploration adventure in Eau Claire easy with this map of Eau Claire's murals and sculptures!