Ultimate Midwest Indie Road Trip from Minneapolis, MN to Eau Claire, WI
Hey there! We are going to make this adventure as easy as we possibly can for you.
Step #1. Open your Snapchat app.
Step #2. Snap your closest friends and say, "Stop what you're doin'. We're going roadtrippin' to Wisconsin!" 
It's time for a mini-vacay to the coolest city; you may not even realize it is in your own backyard. Just 1.5 hours to the east, in your neighboring state, you will find Eau Claire, Wisconsin.  This gem of a city could most likely lay claim to "The Indie Capital of the Midwest", but trademarking would be far too corporate of a move for the independent-minded university town. One of Wisconsin's most underrated getaway destinations will have your friends sharing memories for decades. While visiting this quaint area, you're bound to experience original art, locally renowned music, craft breweries, beautiful scenic outdoor parks, and food that even caught the attention of, nationally renowned, Food & Wine magazine.
But first, can you even call it a road trip if you don't make memorable pit stops along the way?! This Ultimate Midwest Indie Road Trip Guide has been created for your anxious friends who just can't wait to get the vacation started! Follow this step-by-step itinerary to make the trip a breeze and experience the coolest places along the way as you head toward your ultimate destination: Eau Claire, WI.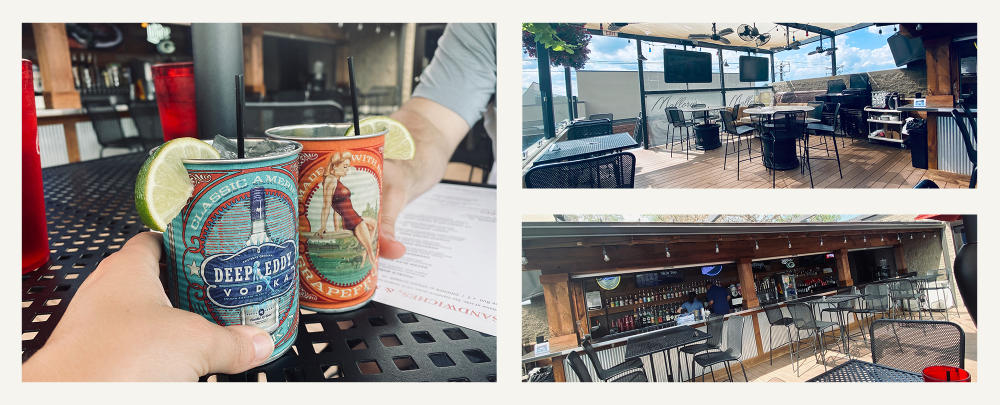 Just across the St. Croix River, as you enter Hudson, Wisconsin, your first stop will be Mallory's Restaurant & Rooftop Bar. Here you will experience a Nashville-vibe restaurant and bar with a rooftop that overlooks the hip and scenic downtown Hudson. Known for their refreshing Moscow mules and locally-sourced Wisconsin-favorite entrees, this is the perfect first stop to get your road trip started!
If you like this, check out 44 North in River Prairie (short 3-mile drive from downtown Eau Claire)!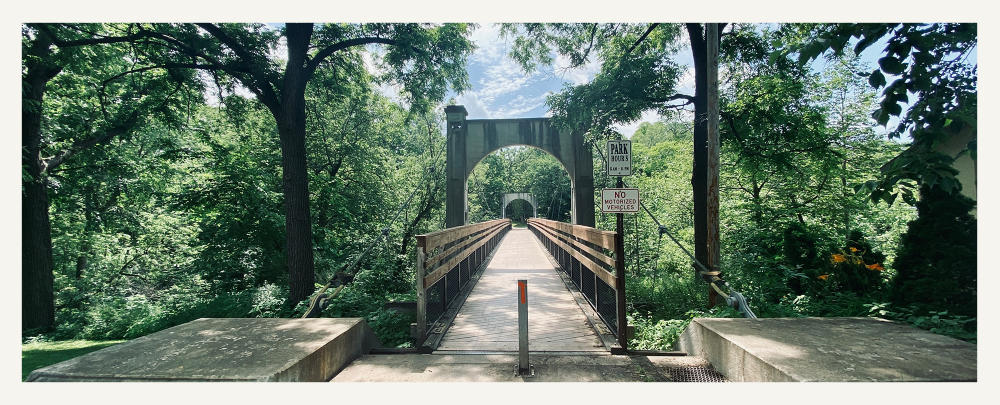 Just 20 minutes from Mallory's, your next stop will allow you to stretch your legs, take in a beautiful view and capture a nice selfie that you can save as your phone's new screensaver. While sight-seeing one of River Fall's most iconic landmarks, you will experience an outdoorsy Wisconsin view of the South Fork rapids. Brace yourself-- the Swinging Bridge at Glen Park really does swing!
If you like this, check out the High Bridge in Eau Claire!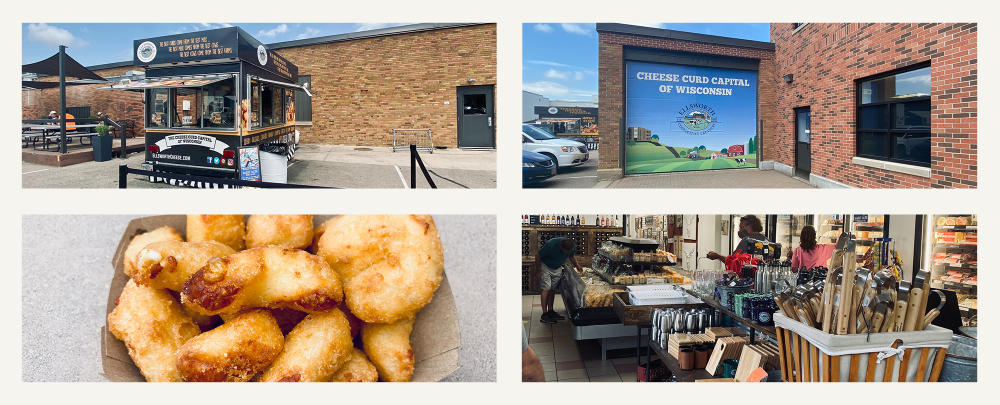 You can't go to Wisconsin without getting a taste of the iconic cheese curd! That's right! This stop is the Ellsworth Cooperative Creamery where they feature squeaky cheese curds, fried cheese curds and some delightful creamery ice cream. Tell your friends to pack lightly because you're going to want to load up on this cheesy goodness.
If you like this, try the cheese curds at Court'n House in Eau Claire!
After a truly scenic 45-minute drive through Wisconsin highways, your next stop is sure to impress. Tell your friends to bring their bug spray and tennis shoes because it is a bit of a hike down to the punchbowl. Devil's Punchbowl, which was formed by post-glacial flooding, features beautiful waterfalls and geological cliff-like formations. Don't forget your camera at this spot because this is perhaps the most picturesque location on this road trip!
If you like this, check out Big Falls County Park in Eau Claire!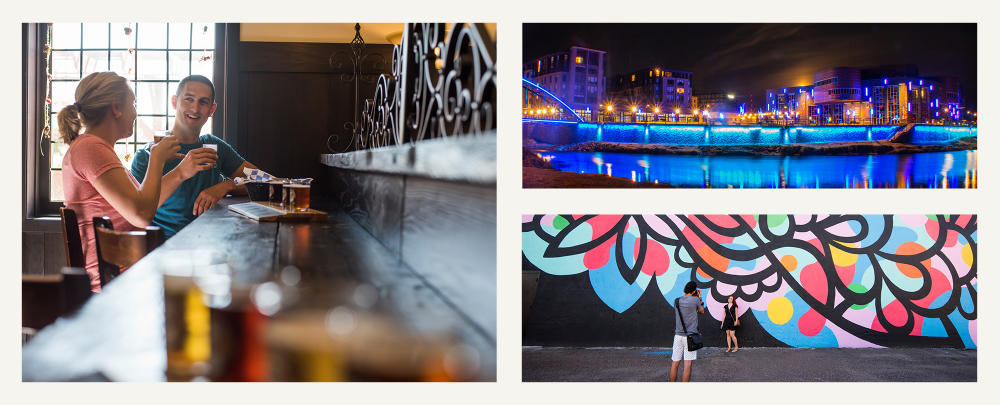 Now that your Snap story is filled with your road trippin' adventures, it's time to show off the best! You've made it to the coolest city in the Midwest--Eau Claire, Wisconsin. While visiting, you will want to check out everything that makes Eau Claire "Eau Claire". Whether you find yourself playing Kubb at a local brewery, listening to local music at a downtown restaurant, taking selfies in front of colorful murals and shiny sculptures or walking on Eau Claire's most backcountry trails, you are going to have the time of your life.
If you have any questions or are in search for some more recommendations, give us a call at 715-831-2345 or message us on Facebook. Share your experience with us by using #CaptureEC. Make this road trip an annual tradition--we can't wait to welcome you back!