The Best Things to Do in Eau Claire
The Things That Make Eau Claire "Eau Claire"
Eau Claire caught your eye and now it's time to discover the authentic midwest indie experience. This list will get you started on the essential things to see and do when you're in the area to get a true feel of umgås:
Want to experience Eau Claire for yourself? Here is our "Can't-Miss List".
1. Find some live music

This will be an easy feat. Eau Claire's music venues include large-scale festival grounds, quaint riverside parks and hole-in-the-wall bars, each offering a tempting variety of musical genres from indie to hip hop to country to bluegrass to jazz. You can immerse yourself in the energy of music festivals including Country Jam or Eau Claire Jazz Festival or opt for a more intimate show at The Mousetrap or Stones Throw. If you're around in the warmer months, you'll want to check out one of our many outdoor summer concert series, such as Sounds Like Summer. Or, if you'd prefer, Pablo Center at the Confluence is always having acts from around the country grace the stage.
2. Spin some vinyl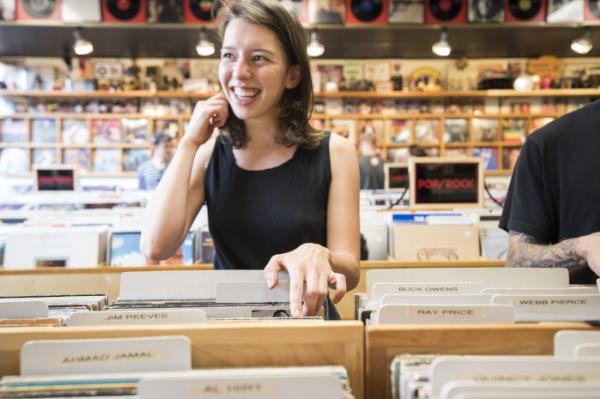 As a city that knows music, Eau Claire understands the comfort that comes from listening to your favorite music via a vinyl record. The Oxbow Hotel features a record player in every suite and a vinyl lending library in the lobby. If there's enough room in your suitcase, shop Revival Records, named by record club Vinyl Me, Please as the best record store in Wisconsin.
3. Play a game of Kubb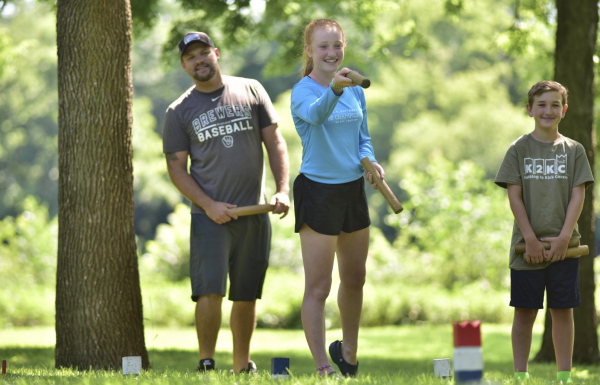 A game of what? When you visit the Kubb Capital of North America, you cannot leave without learning how to play this lawn game sometimes referred to as Viking chess. Whether you're feeling competitive enough to try your hand at the U.S. National Kubb Championship or are more interested in a casual game on the patio of The Lakely, well, that's all up to you.
4. Quaff a bier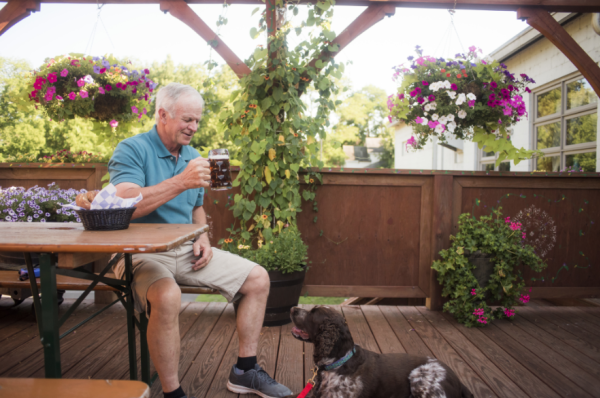 Wisconsin is known for its artisan beer culture and the brewers in Eau Claire do not take that fame lightly. If you're looking for a traditional experience, check out the oldest brewery within Eau Claire's city limits, Lazy Monk Brewing, where Bohemian and German biers are the big draw. Craving a more unexpected brew and an industrial tap room where you can watch the brewing process? Hit up The Brewing Projekt to try a Piña Colada Milkshake IPA or, the one Eau Claire just can't get enough of, Gunpowder IPA
5. Eat horseradish……..yep, horseradish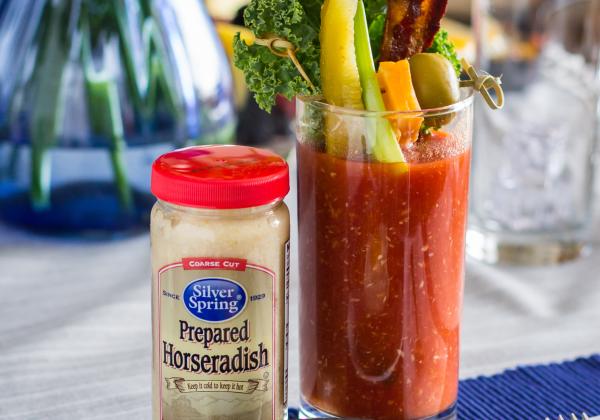 Image credit: Silver Spring Foods
It's a weird claim to fame, we know. But where's the fun in being run-of-the-mill? In 1929, Ellis Huntsinger planted a half acre of horseradish, the start of what was to become Silver Spring Foods, an award-winning maker of horseradish and mustard.  If you have yet to actually try horseradish, seize the opportunity while you're in Eau Claire, perhaps starting with a Bloody Mary.
6. Walk every bridge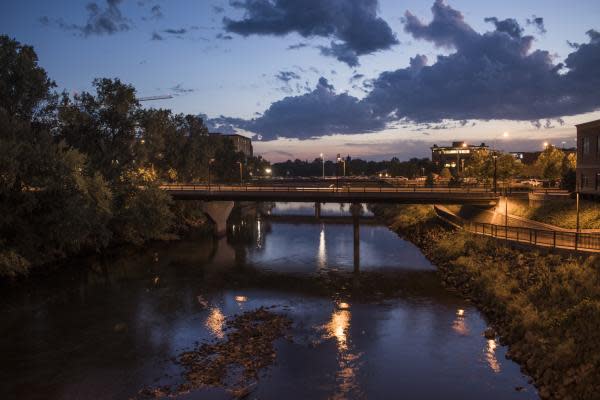 Your mission, if you choose to accept it, is to cross all nine iconic pedestrian bridges all within walking distance of each other in downtown Eau Claire. Does it come as a surprise that Eau Claire is also known as the City of Bridges?
7. Cool off in the Chippewa River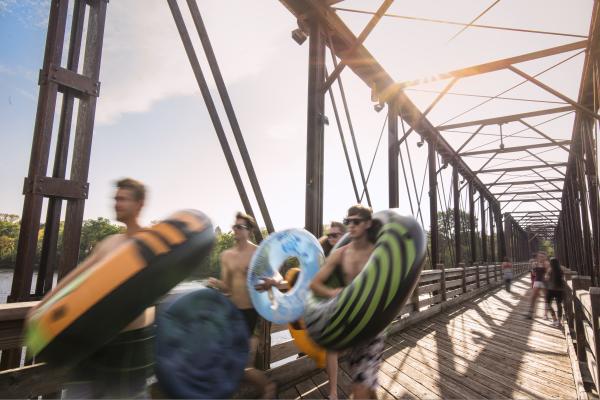 This 4.2-mile river trail runs through the heart of Eau Claire and presents the perfect way to spend a summer day. Grab a tube or a kayak, a couple of friends and a cooler with some cold beverages and hop in the river at Phoenix Park. Relax and enjoy the views, the water and the sunshine. But trust us, you won't want to forget the sunscreen. 
8. Muse over murals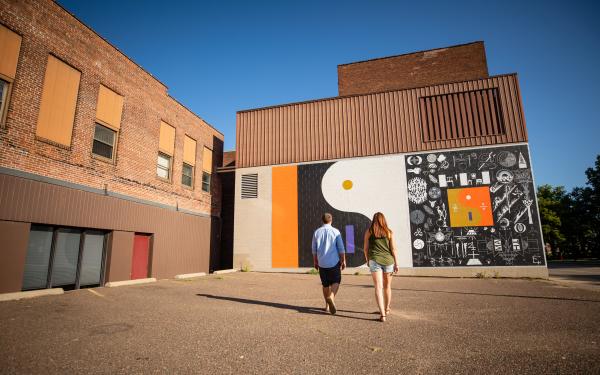 Photo provided by Travel Wisconsin
When Mona Lisa's Restaurant opened in 1994, the owner wanted to find a way to creatively spread the word. After unearthing a loophole in city ordinances regarding wall art, she proceeded to paste the Mona Lisa on building exteriors all over downtown. Since then, the paintings have become an iconic part of downtown. More recently, the walls of downtown Eau Claire have been beautified through Insta-worthy mural installations at the corner of Eau Claire St. and Farwell St., as well as the intersection of Farwell St. and Galloway St. Two of the newest additions include murals on local businesses, Skin Prints and The Brewing Projekt. 
9. Take in a show at Pablo Center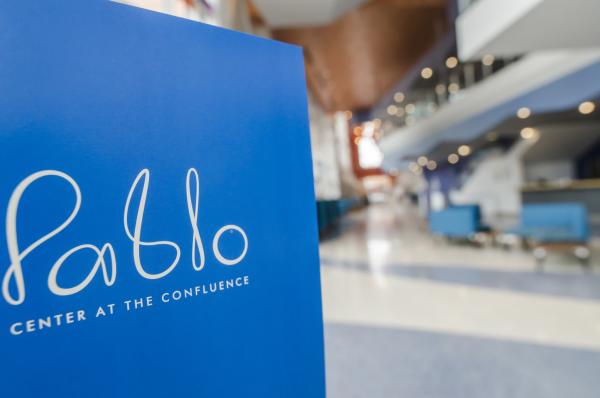 With a season line-up that includes dance productions, family-friendly performances, literary and film events, as well as musical guests spanning multiple genres, why not plan your trip around attending a show at Pablo Center at the Confluence. As Eau Claire's premiere major arts center located in the heart of downtown, Pablo Center also includes art galleries featuring regional and national visual art displays in a variety of mediums. Yes, it's as cool as it sounds. 
10. Get weird and worldly at a film festival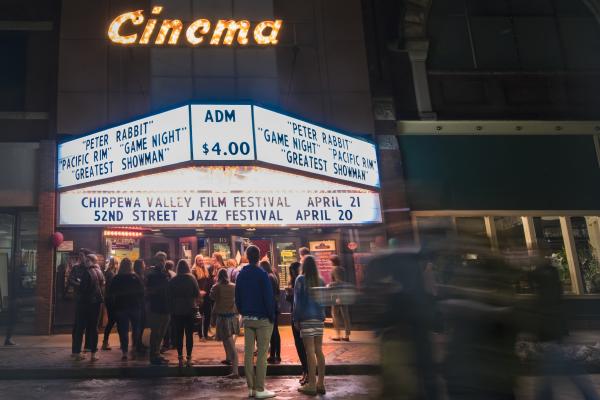 Micon Cinemas in downtown Eau Claire is known as the best place to catch dinner and a movie on a budget, but it's also the preferred venue for two of Eau Claire's favorite film festivals: Midwest Weird Fest featuring sci-fi and underground flicks and Eau Claire World Film Festival featuring award winning films from around the globe. 
11. Visit the past at Carson Park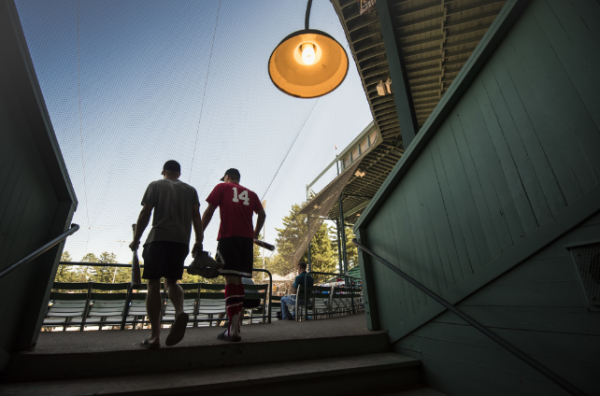 Take a stroll on this 134-acre peninsula that juts into horseshoe-shaped Half Moon Lake. Carson Park is also the setting for two museums that dive into Eau Claire's history as a logging town as well as the Carson Park baseball stadium. This was home field for Hank Aaron in the summer of 1952 and is now home to our Northwoods League team, the Eau Claire Express. Head to the fan deck, where kitschy giveaways at every game are always a home run with fans... see what we did there? 
12. Gaze upon art in the making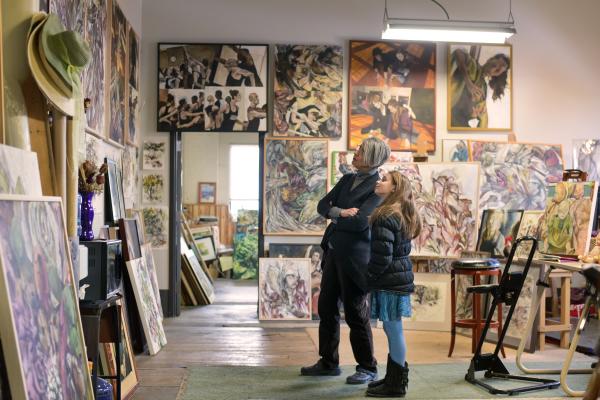 Check out the tire-factory-turned-creative-hub Banbury Place, where you can take a cooking class, browse through artists' studios and sip on a locally roasted cup of coffee. In the city's budding uptown, Artisan Forge Studios is home to an art gallery and the studios of more than 50 artists. It also features several outdoor art displays including massive sculptures and garage door murals. Eau Claire also features a 24-7 outdoor public art exhibit that resides along the streets of downtown. It's called Sculpture Tour Eau Claire and with nearly 60 sculptures from local and international artists, it's the second largest outdoor sculpture tour in the nation. 
13. Eau the places you'll go!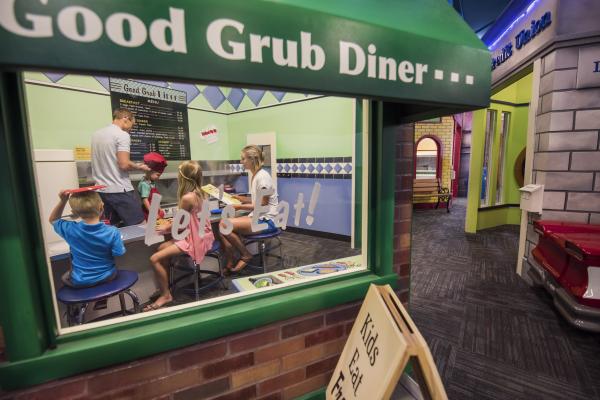 Let the imagination flow with a family trip to the Children's Museum of Eau Claire. Run and play while learning about the world! When you're done there, you can take the kiddos over to Chippewa Valley Museum to learn about the beautiful history of the area. Too much energy for two museums in a row? Use the energy with a trip to Action City and Chaos Water park for endless jumps, games and trips down the water slide. It will be sure to score some brownie points with the kiddos.