The truth is out there. At least that's what the paranormal investigation TV series, The X-Files, told us in the early 1990s. As Halloween approaches, it's a great time to go and check out the places in Eau Claire that are reported to be haunted. You'd be surprised how many haunted locations there are in the Chippewa Valley. Here is a brief guide to a few of them.
Ask anyone about haunted places in Eau Claire, and you're likely to hear the Stones Throw mentioned. The unique Gothic design building in Downtown Eau Claire next to the State Theater has had reports of paranormal activity for years. According to paranormal investigator, Devon Hall's book, Haunted Chippewa Valley, Stone's Throw was originally a bank.
"When [Stone's Throw] was first erected in the years 1893-1894, it was called the Cameron-Drummond-Slagsvold Building. The most prominent commercial tenant to first inhabit the building was a bank. According to the book Sawdust City by Lois Barland, "the Chippewa Valley Bank was organized in 1876 by Henry C. Putnam. (…) It is now called Stones Throw and has been a pub for years serving patrons beer, wine and perhaps "spirits" of its own" (Hall, 18-19).
So where did the Stones Throw hauntings come from? According to The Wisconsin Road Guide to Haunted Locations, legend has it a man took his life by hanging himself in the building in the 1900s. Devon Hall notes in Haunted Chippewa Valley that employees of the Stones Throw have reported hearing footsteps and voices in the building.
"Some employees talk of whispered voices or footsteps heard when they are alone in the bar. Beer bottles will violently shatter of their own accord, and objects see, to misplaced, which irritates the staff there" (Hall,19).
There are also reports of a man who was murdered and then dragged to the basement. 
"After the bar was closed up, lights would come on by themselves and the owners figured it was the spirit of the murdered man. People have even reported seeing the ghost's reflection when peering into a mirror that is situated behind the bar" (Hall, 19-20). 
Stones Throw is impressive both for its architecture and ties to the paranormal.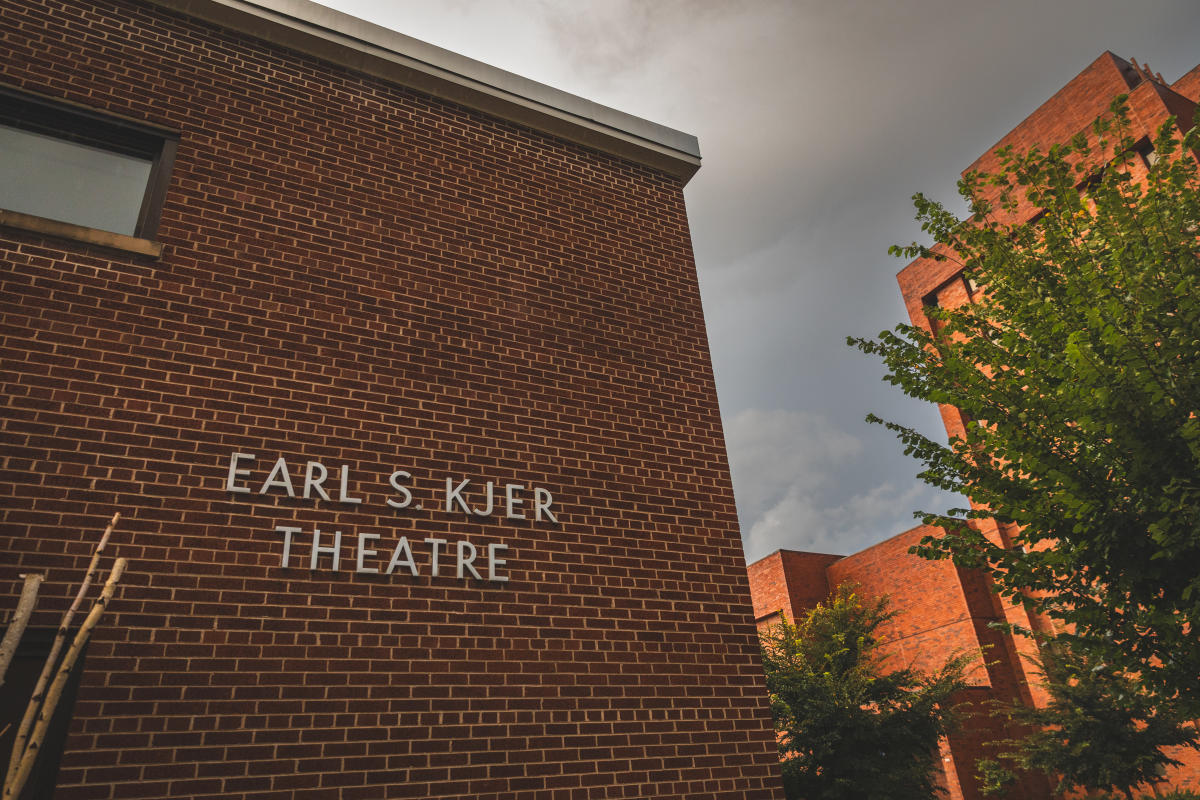 Students may go to UW-Eau Claire and show off their school spirit. But, the Kjer Theatre is home to the spirit of a different kind. According to, Wisconsin's Ghosts by Sherry Strub, Kjer Theatre is haunted by its founder. 
"Kjer Theatre is said to be haunted by Earl Kjer, the founder. He's been seen sitting in his usual seat and is said to be responsible for the odd things that happen with the curtains, lights, and props. (…) Mr. Kjer died in 1965 but still hangs around to make sure things are just so in his beloved theater" (Strubb, 77).
In Haunted Chippewa Valley, Devon Bell notes that the supernatural occurrences tend to coincide with the opening of a new show.
"Usually, the ghostly activity occurs on or near the opening night of a show. Employees of the campus claim that Earl [Kjer] is famous there and many students know of his ghost or spirit. At times when items go missing in the theater, some blame it on Earl. When the door rattles or the doorknob shakes, Earl did it. A custodian for the theater claimed that sometimes the pipes make noises. (…) Others talk about Kjer having a favorite seat, one that he sat in for every production. Now when anyone sits in that seat, some have reported having heard the ghost yell at them in anger" (Hall, 64).
Kjer Theatre: come for the plays, stay for the supernatural occurrences.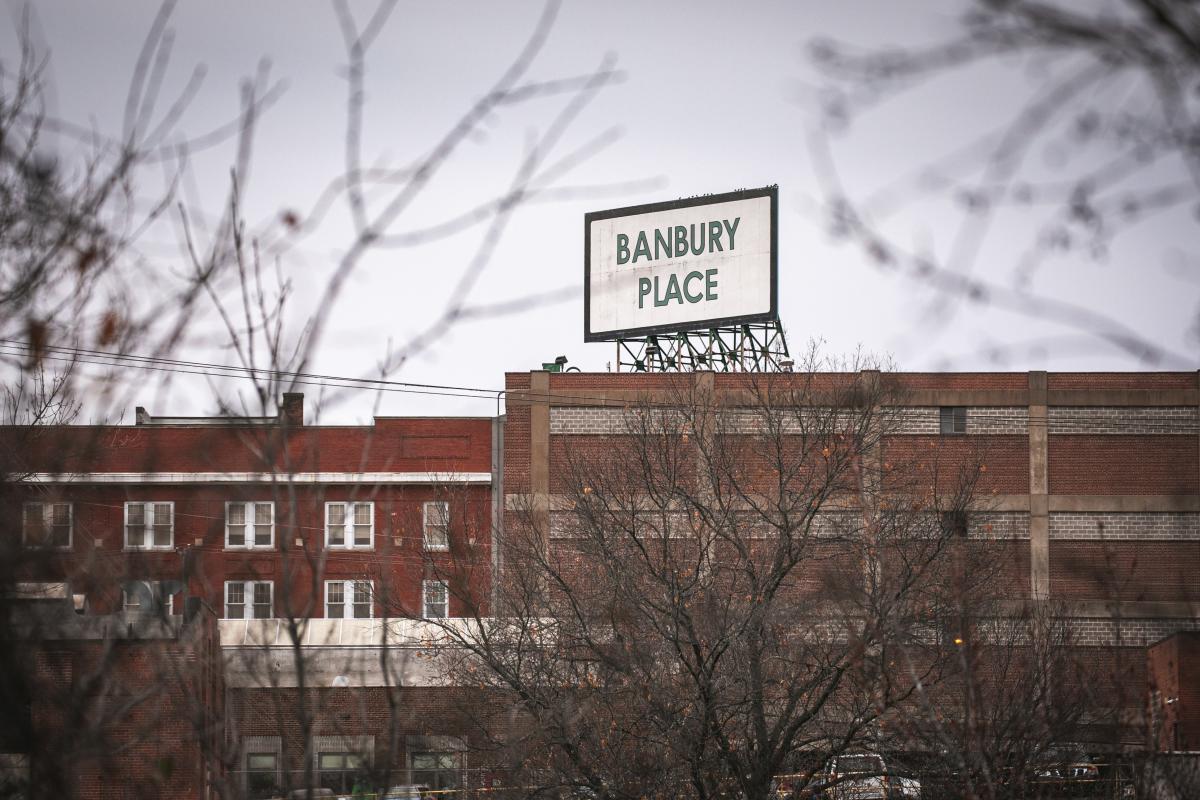 The number 13 is often associated with bad luck. A case and point is building number 13 at Banbury Place. According the Sherry Strub's Wisconsin's Ghosts, the building is haunted by a deceased tenant.
"A tenant who was accidentally electrocuted [at Banbury Place] is said to make himself known on occasion. Some say they've heard—in addition to the strange sound of an old air conditioning unit—screams and painful moans, apparently the ghost reliving, or should I say re-dying, the accident that took his life. The stories about Banbury usually center around building number 13. Shadowy figures have been seen making their way down Banbury Place's hallways. So if the tenant is haunting the area, he may have ghostly company" (Strub, 73).

Fire Station No. 10
A haunted fire station? Yes, Eau Claire has one of those too. According to Strub in Wisconsin's Ghosts, 
"The building is said to be haunted by a former fireman, Alex Arnie Blum, who died in 1981 of heart disease. Firefighters have seen things ranging from pots and pans flying off the wall, apparitions of Blum, and doors—we're talking heavy doors—opening and closing on their own. What makes this haunting so unique is the fact that 80% of current firefighters are said to have seen Blum" (Strub, 74-75).

Asylum Hill
The Eau Claire Asylum building is no longer standing. But according to reports from local residents, some spirits stayed behind. As Devon Bell notes in Haunted Chippewa Valley,
"Back in the early fall of 1999, a group of four friends were hanging out at "the hill," as they called it. The "hill" is the former site of where the Eau Claire Asylum and Poor Farm were located. The site where the large asylum stood was up a slope along the south side of Truax (east across North Clairemont Avenue) and is more or less between Old Orchard Road and County Farm Road. (…) While the friends were there, one of them decided to leave and go pick up his brother so he could join them as well. That's when the creepy encounter happened. As the group of now three stood around talking, they heard someone or something run up behind them quickly within about ten feet of where they were, but when they turned around, thinking it was one of their friends playing a trick on them, there was no one there. The group disbanded abruptly and ran" (Hall, 69).
In place of the Asylum and its cemetery is a new park and a wooded area. But spirits of Asylum residents are still alleged to haunt the area.
So there you have it. Eau Claire is home to many haunted locations, included a haunted theatre, bar, and what remains of an old Asylum. Hauntings are not just for Gothic manors in New England anymore.

More of the Haunted Chippewa Valley
Prepare for a scare at the Downtown Micon Cinema with the Wisconsin Paranormal Society! On October 18 and 25, 2023, the cinema is offering ghost tours at 7 and 8 PM. This tour includes a drink, popcorn, and, of course, a chance to see the ghosts that haunt the Downtown Micon Cinema in Eau Claire!
Town of Caryville
Caryville is a small, unincorporated community about 15 minutes southwest of Eau Claire. The town is right off Highway 85, and the Chippewa River State Trail runs directly through the common area of Caryville. This area has been a popular site for paranormal activity with reports of instances happening at the Sand Hill Cemetery, the old Spring Brook School, and Spring Brook Lutheran Church. Some even have stories of ghost sightings at the Caryville boat landing along the Chippewa River...
For a house that's over 150 years old in downtown Eau Claire, it's no wonder that some have had eerie experiences at the Schlegelmilch House. This Halloween season, brave the basement of the Schlegelmilch House for a haunted Escape Room challenge! This year's theme is "Krampus: the Demon of Christmas." Click here to book your escape with your group!
Dine with the spirits that once inhabited the Sheeley House in Chippewa Falls! It is said that the James and Kate Sheeley family lived in the house in the early 1900s, and many family members sadly passed away in the home. Now, customers visit the Sheeley House for delicious, fine dining, and some are lucky enough to have paranormal experiences on their dinner dates! Click here to read about the full story of the Sheeley family.