Memorial Day in Eau Claire
Experience the 3-day Memorial Day weekend in Eau Claire, WI where you'll discover peace out on the water, thrill out in the town, and good times all around. Here's what you can see and do around our city while you celebrate our country.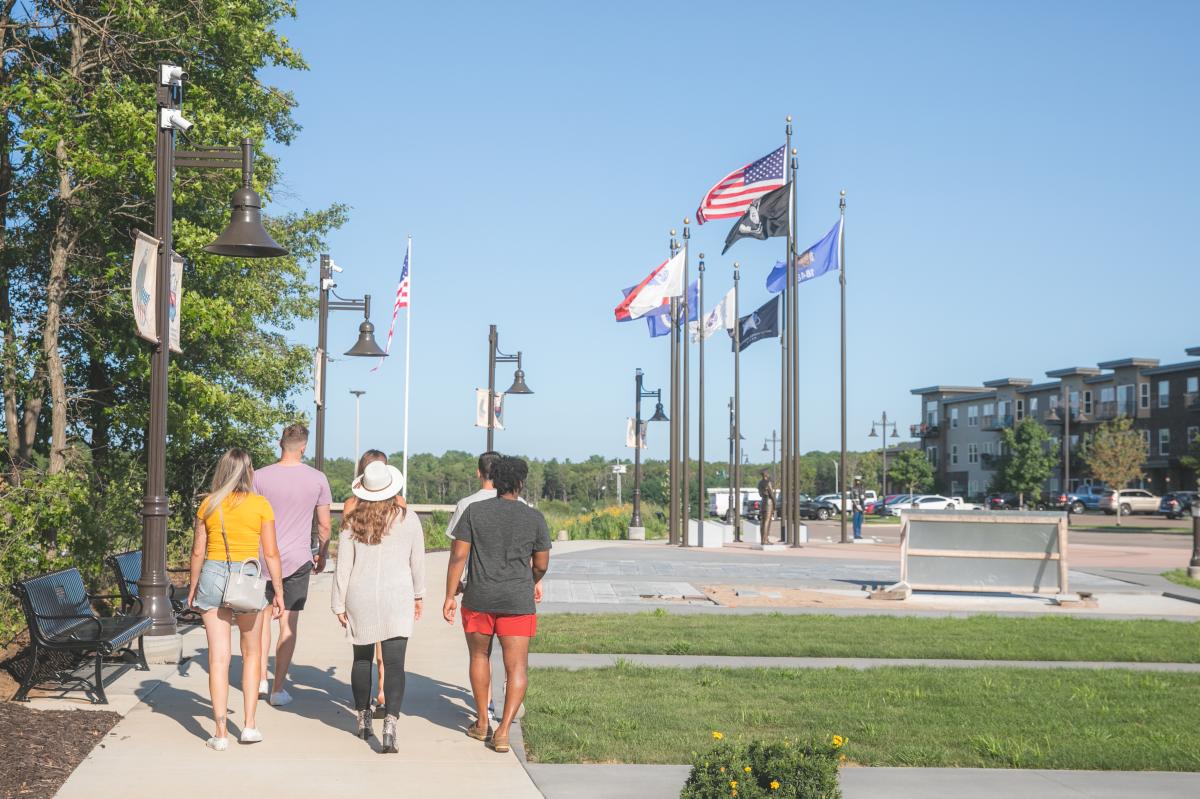 Cheer at The Memorial Day Parade
The Memorial Day Parade will take place on Monday, May 29, 2023 at 9:30 AM starting in Wilson Park, ending in the Haas Fine Arts parking lot, and will include a program to follow at Owen Park. Make sure you bring your lawn chair(s) and cheer loud and proud!

Get your tickets for the first Eau Claire Express game of the season! It's been a while, but they're finally back and ready to head up to bat at Carson Park. They'll be taking on the La Crosse Loggers at 6:35 PM on Monday, May 29, 2023. So, grab a seat, get your peanuts and crackerjacks, and enjoy the first ball game of the season in our city! Take a look at our event calendar for more home games.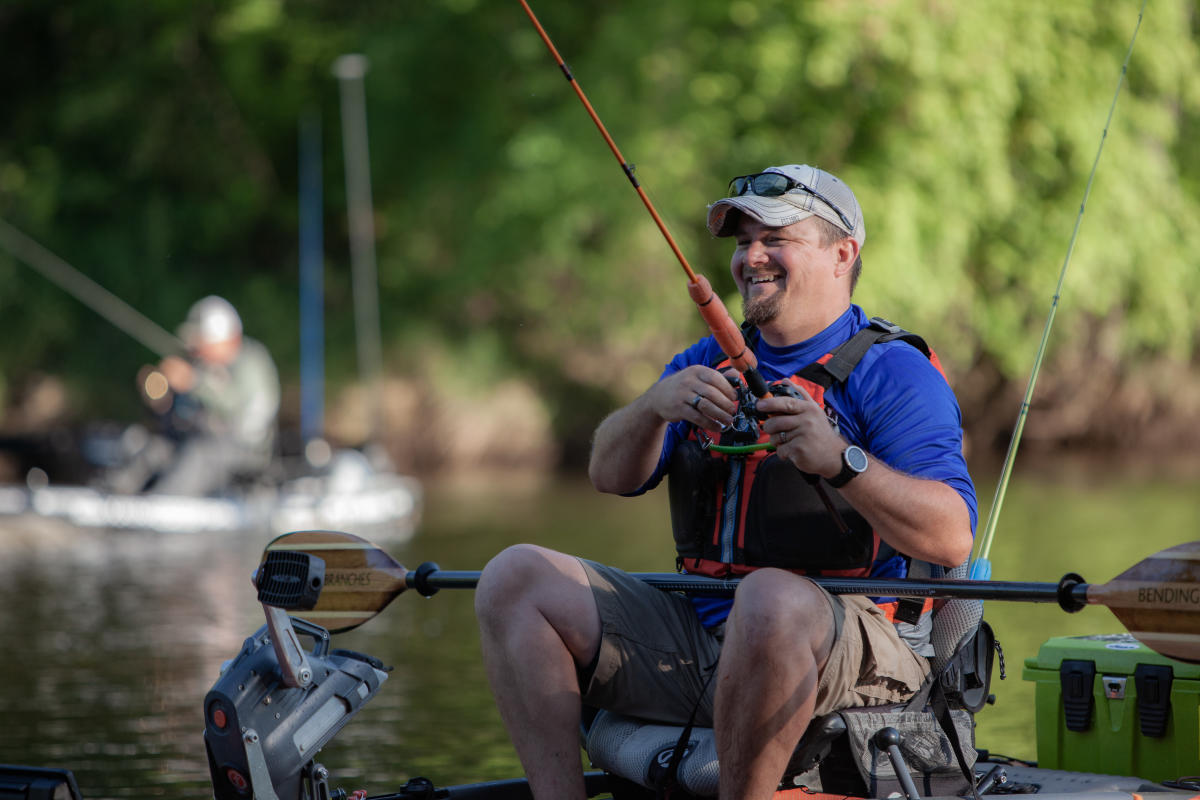 Lake Altoona could be the hub of all your Memorial Day activities if you let it! This lake is located in our neighboring city of Altoona, WI, and is 840 acres with a maximum depth of 25 feet. It is the ideal place to do some fishing. When you cast your rod here, you can expect to catch Walleye, SM Bass, Black Crappie, and many other fish species. If fishing isn't your thing, there's plenty more to do here on a beautiful, sunny weekend. You can do some swimming and if you have a boat for the weekend to tug you along, maybe even some tubing too! From dawn until dusk, this place is a real beauty and should be a part of your Memorial Day weekend itinerary.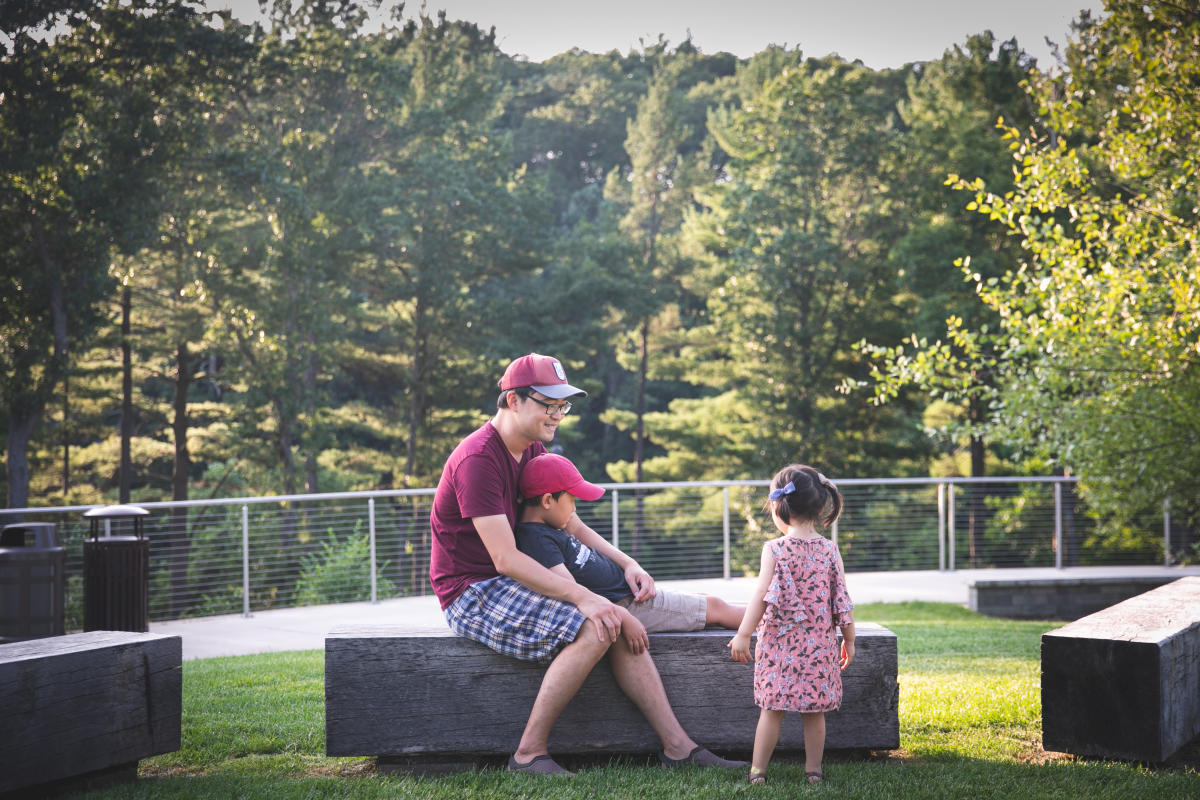 You can't go wrong with a picnic to celebrate Memorial Day! River Prairie was made for laying out on a blanket with some tasty snacks and good company. It is just 3 miles from downtown Eau Claire and is situated right along the Eau Claire River offering a wide variety of things to do. With restaurants nearby, you can simply order your meal to-go and enjoy it out on the lawn underneath the sun. River Prairie also offers a playground and a stream for kids to play in along with walking and biking trails to enjoy with your closest friends and family. Plus, the American flag flying high at River Prairie is the perfect photo opportunity to show your pride for our country and to commemorate your weekend in Eau Claire. For ideas of where to fill up your picnic basket in Eau Claire and more inspiration for where you can lay your picnic blanket, check out the Best Places to Picnic in Eau Claire blog!

Photo by Travel Wisconsin 
Enjoy some time out on the water! Eau Claire literally translates to "clear water" in French, so there are many places in our city for you to go when you want to do some paddling. Head over to places like Big Falls County Park, Lake Altoona, River Prairie, Half Moon Lake or Phoenix Park to launch your kayak into the water. Each spot is a little different, but the amount of natural beauty you will discover is the same. When kayaking, make sure to practice water safety at all times. Paddle safe and paddle hard!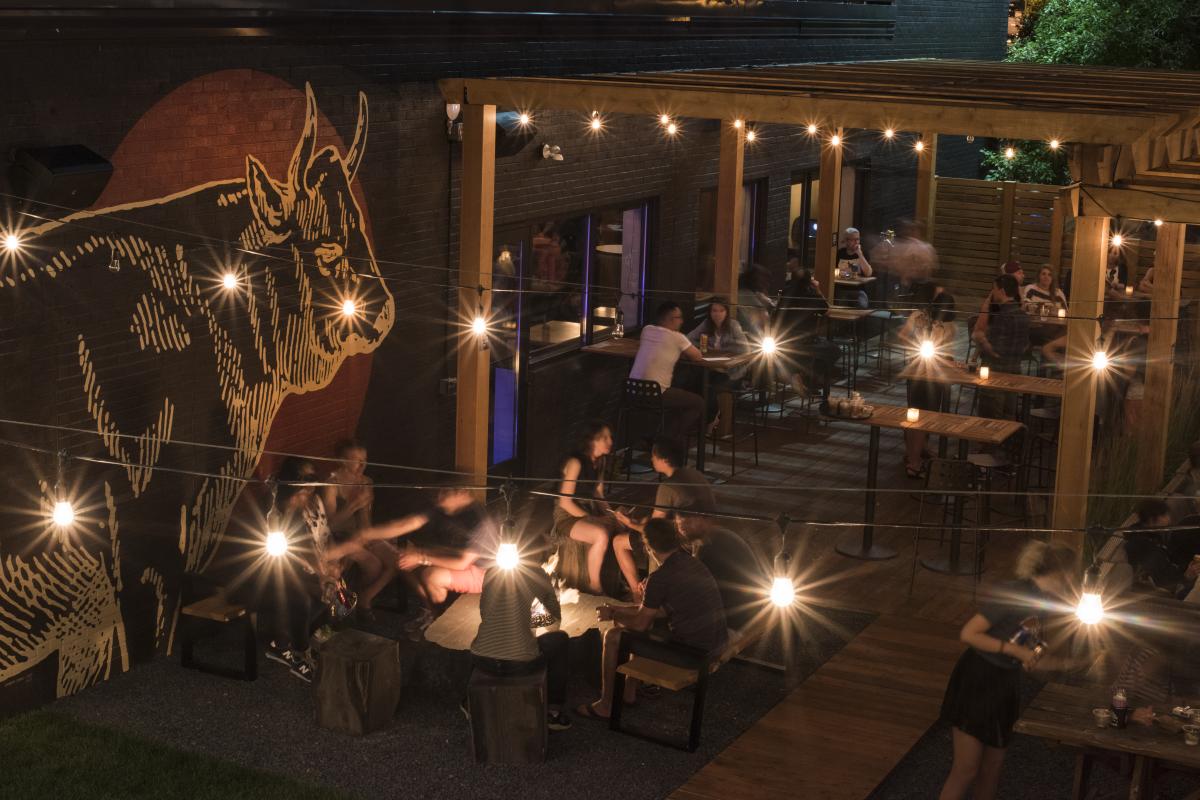 All the Memorial Day weekend fun is bound to have you work up an appetite. Take advantage of the nice weather all the way through dinner time! Eau Claire is home to a long list of restaurants that have delicious meal options and let you relax and unwind properly. Several of them also offer outdoor dining! Find a patio or deck that speaks to you and make dinner plans ahead of time so that the only thing you have left to do when you get to Eau Claire is eat. Wondering where to go? All you need to make your pick is right here!

Top off your sweet weekend in Eau Claire with some ice cream! Places like Olson's Ice Cream or Ramone's Ice Cream Parlor scoop up something very delicious every day to make sure those sweet tooths out there are satisfied. Treat the kids with a scoop of their favorite flavor and enjoy a night with the family exploring the Eau Claire downtown area! Don't forget to check out all the iconic places like Haymarket Bridge, Pablo Center, and all our Insta-worthy murals!

Memorial Day Dedication at Tribute Honor Mall 
River Prairie Park will be hosting a "Huey" flyover in honor of Vietnam Veterans and 50 years since the end of the Vietnam War on Monday, May 29, 2023 at 1 PM. The ceremony will last approximately 30 minutes and all are invited. Parking will be available throughout the park and spectators are encouraged to bring their own lawn chairs.