When you step through the doors of The Lakely, expect to be transported into a hip little hub for craft cocktails, classic Midwest comfort food, and live entertainment. While the Lakely is connected to the Oxbow Hotel in downtown Eau Claire, non-hotel guests are welcome and highly encouraged to come discover what this place is all about. We'll help break it down for you so you know a little of what to expect before your visit.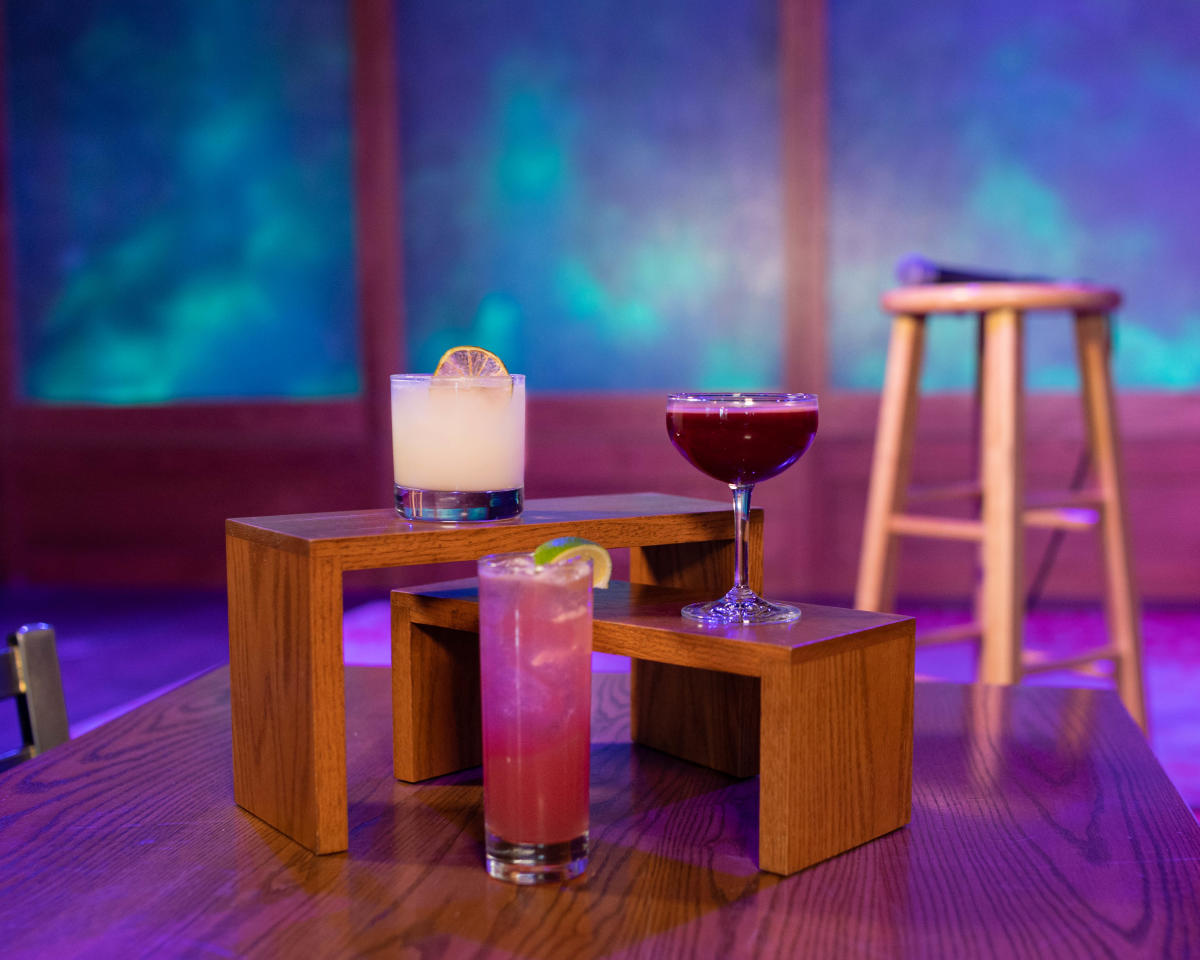 The Cocktails
If your looking for a static menu that just never seems to change, you've come to the wrong place. The one word that best describes the spirit of the Lakely's bartenders? CREATIVE. The craft bar team at the Lakely knows how to shake things up (literally and figuratively). In the warmer months, you can expect light, airy and fruity drinks that will not only tickle your taste buds but also quench your summer thirst and leave you feeling refreshed. During the winter months, you can cozy up to the bar, or lounge comfortably next to the fireplace and sip on cocktails curated with warm and spicy flavor profiles, perfect for those cold Wisconsin nights. Apart from the one-of-a-kind cocktails, The Lakely also offers a wide variety of beer and wine. When you're craving something tasty and refreshing minus the alcohol, browse the drink menu to find The Lakely's list of mocktails and other non-alcoholic beverages.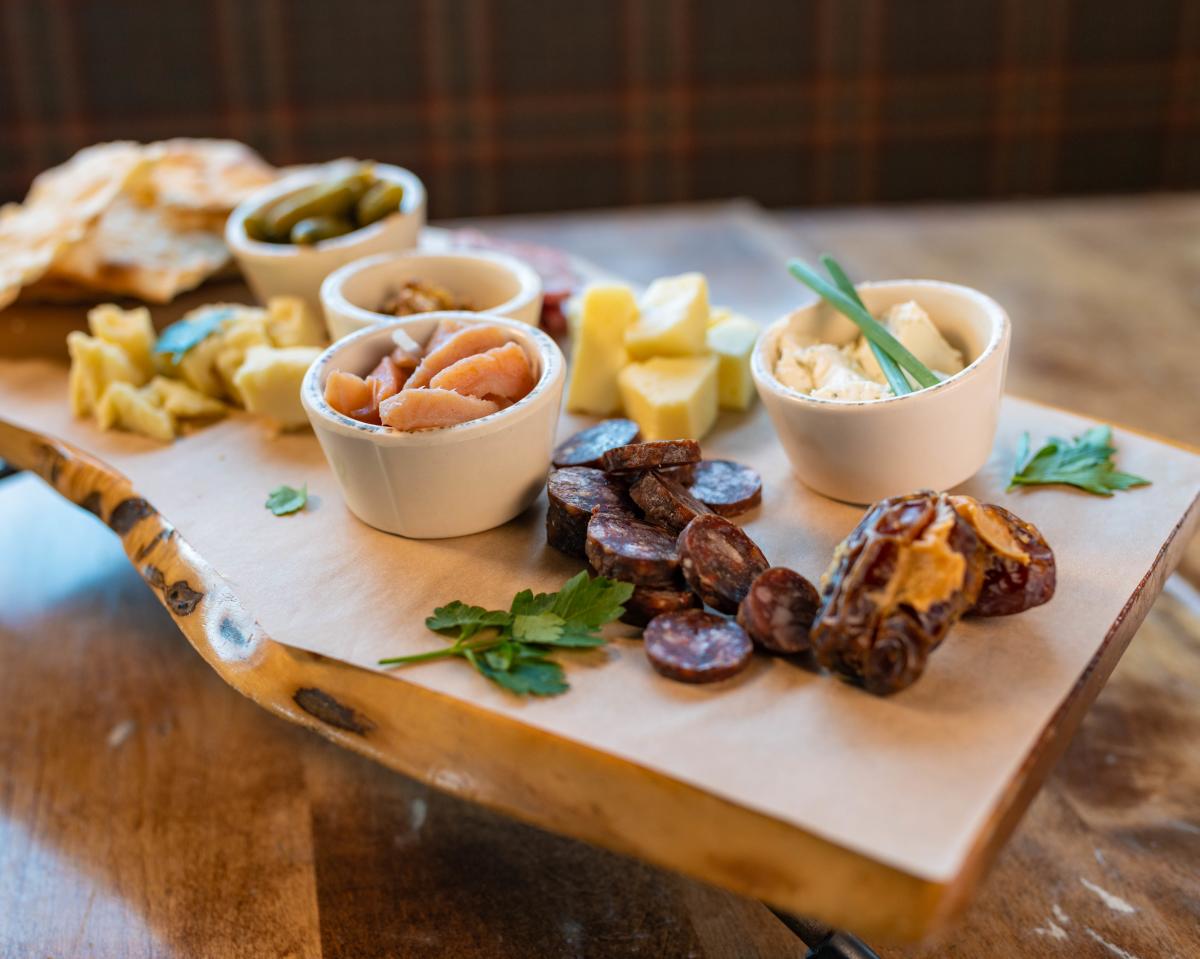 The Midwest Eats
Come to the Lakely for the drinks but stay for the delicious midwestern comfort foods. Similar to how the Lakely's drink menu evolves as the season change, so does their food menu. Their menu is complete with a drool-worthy selection of pub-style comfort foods that are perfect for sharing, burgers crafted with local beef, and more – all made with lots of love (because that's how we do things here in Wisconsin). The crowd favorite and true star of the show is the Lakely's Koldtbord (pronounced: COLT-BOARD). This shareable board comes topped with different cold items like cheese, meat, mustards and more that when paired together, make up one beautiful and widely loved appetizer. The Koldtbord is so popular that it has landed a spot on our list of 10 Iconic Eau Claire Eats. That means you simply must try it when you're in town to get an authentic and true taste of Eau Claire.
The Lakely is also home to one incredibly stunning outdoor patio. This is the perfect place to be when the sun is out and calling your name for a cold drink, good food, and some time with great company. Grab a seat and relax by the firepits or make your way over to the designated "Kubb Pitch" on the lawn and challenge your friends or family to a game of Kubb! A Kubb set is available to use at the front desk of The Oxbow Hotel.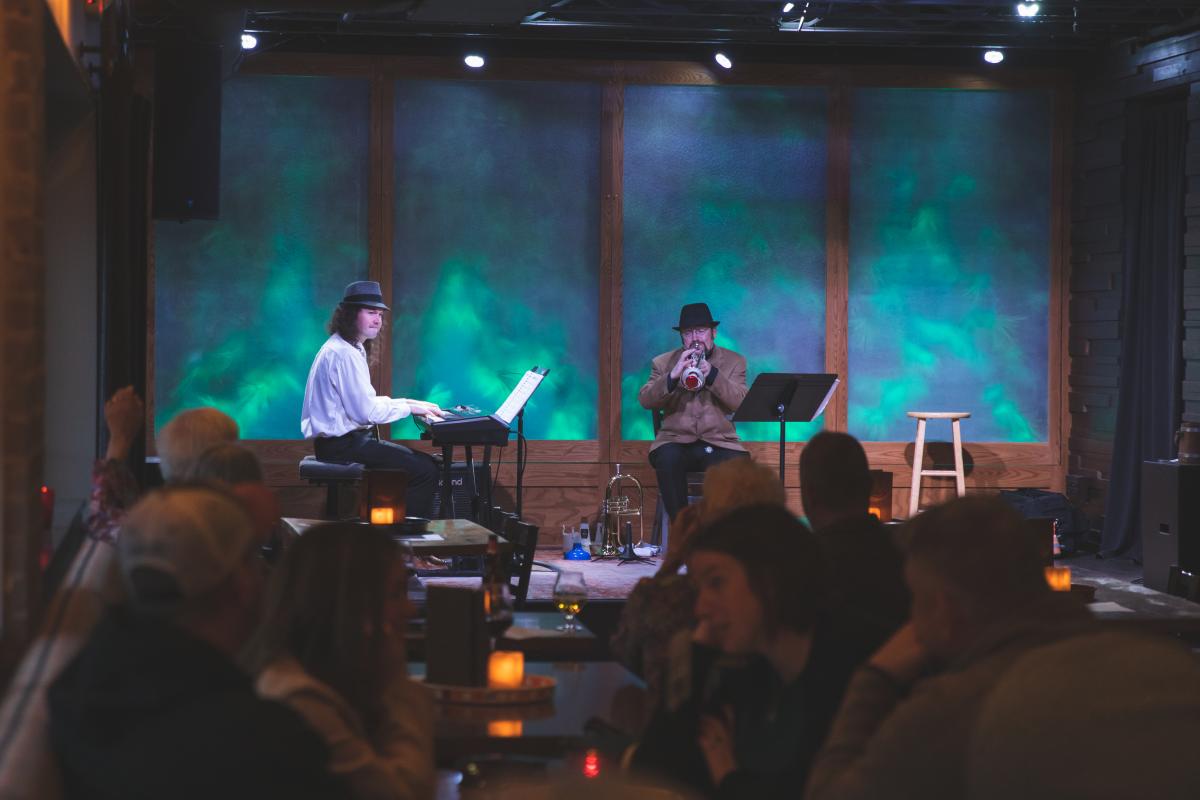 The Live Entertainment
Can it get any better than tasty eats and unique drinks? The answer is yes, yes it can. The Lakely is also a hub for live entertainment of all kinds of forms. The Lakely has an exciting weekly lineup including Clearwater Comedy's Open Mic nights, Late Night Jazz, and karaoke, but be sure to check our calendar for special events like Drag Bingo, pop-up markets, and even craft cocktail classes! Find what's happening at the Lakely on our event calendar and don't miss out on all the fun!