Sometimes your grumbling stomach and your light wallet are in conflict. (We're looking at you, college students!)
Fortunately, there are lots of good places to grab grub in Eau Claire where you won't break the bank … and that are local, to boot! Whether you're a student, a visitor, a (figuratively or literally) starving artist, or just someone who loves a good deal, these are some of the best places in town to pinch your pennies while eating well.
BURRACHOS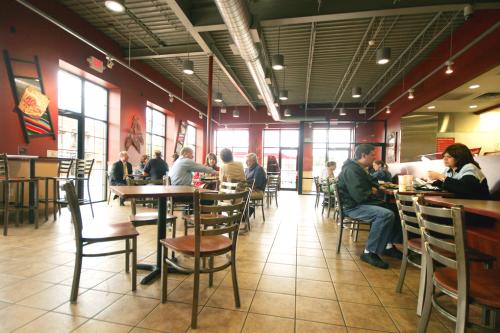 If you're familiar with national chains like Qdoba or Moe's, you're sure to find something tasty at the locally owned burritos-as-big-as-your-head joint Burrachos, which offers all the Baja fare you need right at 329 Water St. (and over by Target and Walmart at 5314 Prill Road). Best part? They're open until bar close on the weekends. Late at night, or even at lunchtime, these burritos can save your life. If you're just looking to grab food and run, Burrachos serves up quick, cheap burritos, bowls, tacos, and more, all pumped full of flavor. And if you're down for a little splurge, you can't go wrong with some chips and queso!
NELSON CHEESE FACTORY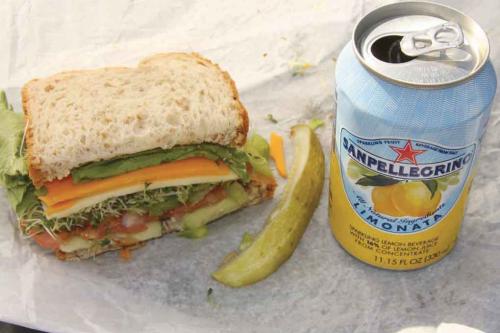 Just up the hill from downtown Eau Claire you'll find Nelson Cheese Factory (1636 Harding Ave.), a local favorite serving up huge, gorgeous, deli-fresh sandwiches featuring Wisconsin cheese. (No, this isn't literally a cheese factory, but there are a temping number of cheese varieties for sale.) These hearty sandwiches – available on wheat, pumpernickel, or rye – will tame your appetite, although you may want to save a bit of room for ice cream, too. (Word to the wise: This tiny place only serves carry out.)
GIROLAMO'S COURT'N HOUSE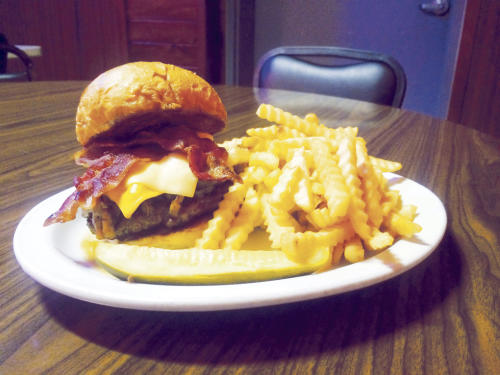 Looking for a good burger? Scratch that – are you looking for a GREAT burger? Then the Court'n House is the place to check out. Located at 113 W. Grand Ave. – just across the pedestrian bridge from downtown or about a mile jaunt from campus – the Court'n House is the quintessential Wisconsin bar and burger place. You don't need to add much to their beautifully juicy patties, which are 2-for-1 on Thursdays. If burgers aren't your thing, or if you want a change of pace, they've also got a great fish fry on Fridays.