It's time to celebrate the one you sometimes refer to as "Grill Master", the one that's always cracking those typical "Dad Jokes", and the one that has a tool for everything - Dad! Spend this Father's Day in Eau Claire doing all the things that your Dad loves most. Maybe it's a little bit of fishin' or a little bit of beer sippin'! Here's your list of 6 ways you can celebrate Father's Day in Eau Claire!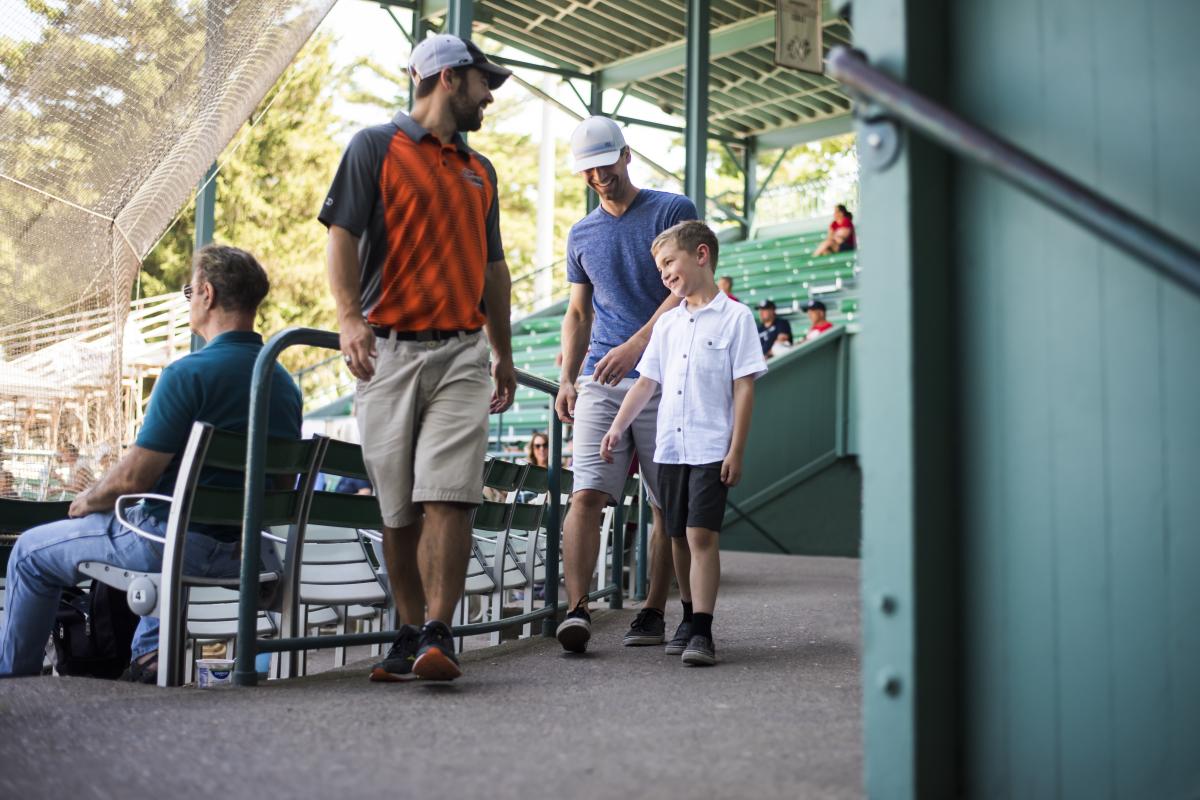 The Eau Claire Express are BACK and ready to swing at Carson Park! Lucky for all the dads in Eau Claire, they have a home game on the Friday of Fathers' Day weekend! Get tickets for their June 16th game as they take on the Duluth Huskies at 7:05 PM and buy Dad a beer! One of the coolest parts about Carson Park is that you get to experience the place where legends like Hank Aaron, Bob Uecker, and Joe Turre once played. The best part? You'll get to experience it all with your Dad!
There's nothing quite like sitting on the patio at Leinie Lodge sipping on crisp, cold beers! Many dads would surely LOVE that. Plan a trip to the infamous Leinenkugel's brewery over in Chippewa Falls, WI and take Dad and the whole family on a tour of the brewery to see where all the magic happens. Then, find a table outside, enjoy your flights of beer in the sun, and raise your glass to say 'cheers' to your beer-loving Dad! 
3. Kayak on the Eau Claire and Chippewa Rivers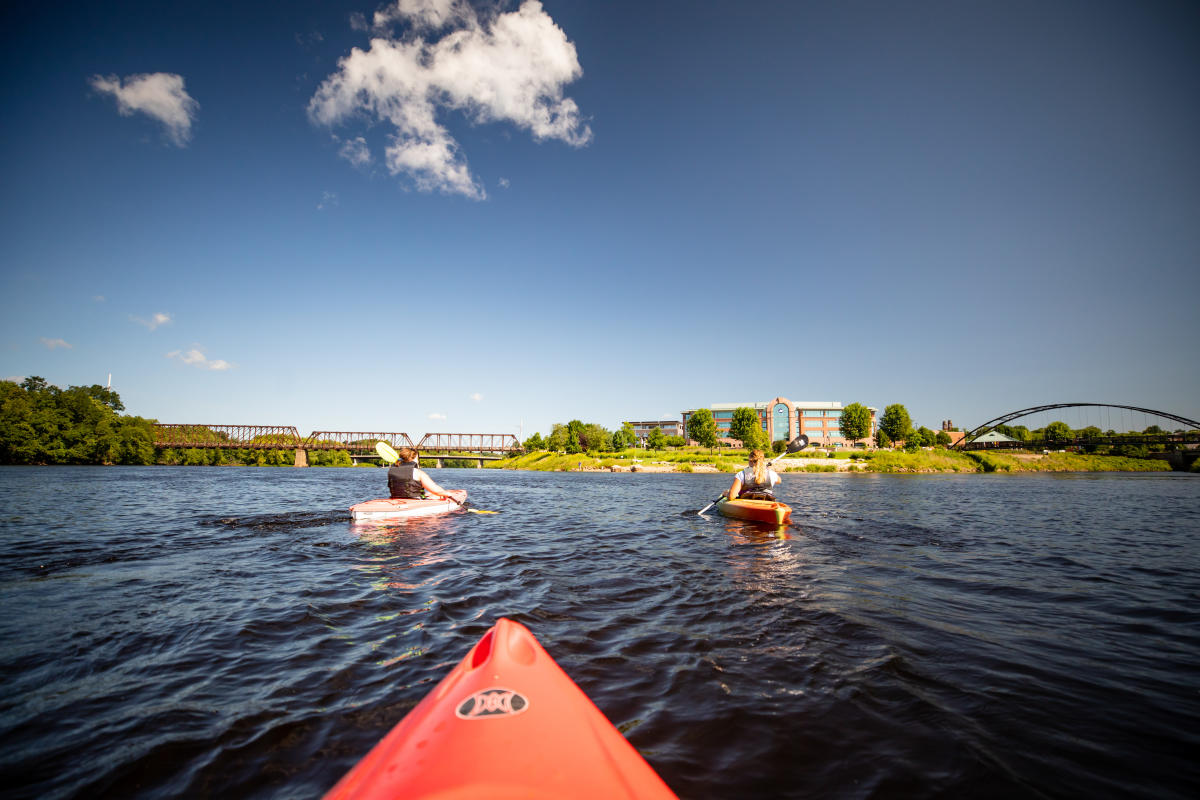 Photo Credit: Travel Wisconsin
If your Dad is one to enjoy spending time out on the water, he will love exploring the rivers that run through our clear-water city. Launch your kayaks at River Prairie or Phoenix Park and paddle down all the way to Hobb's Landing. Along the way, you'll experience views of downtown Eau Claire, get a glimpse of Wisconsin's most beautiful campus (UW-Eau Claire), and most likely spot some friendly critters. Navigating the rivers cannot be done without a map and safety precautions; find both on this Chippewa River Trail Map.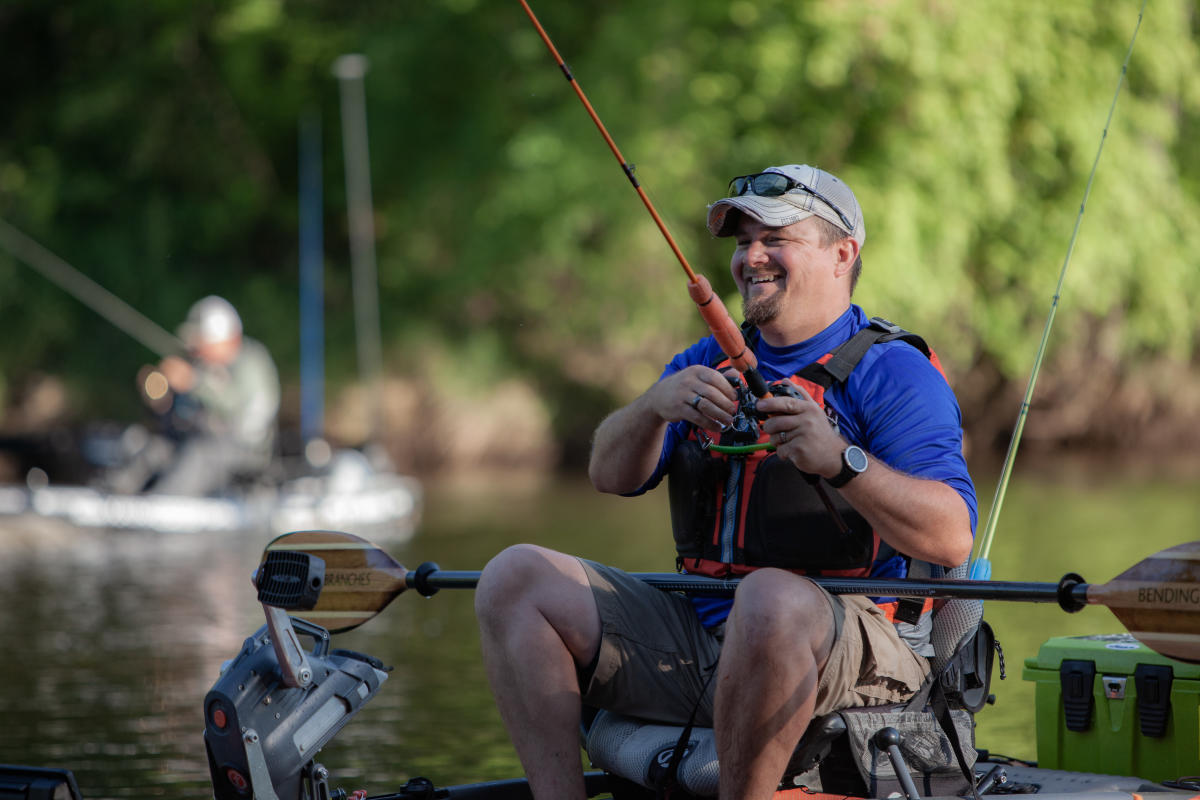 Kayaking isn't the only thing you can do in Eau Claire's waters. There are several places you can go where you can also cast your fishing rods and reel in the big kahuna! Places like Half Moon Lake, Lake Altoona, and Lake Wissota are some of the best areas for fishing. Each lake/river is known for different kinds of fish, but you can read up on that and get ready for your Eau Claire fishing excursion here with our Fishing FAQs!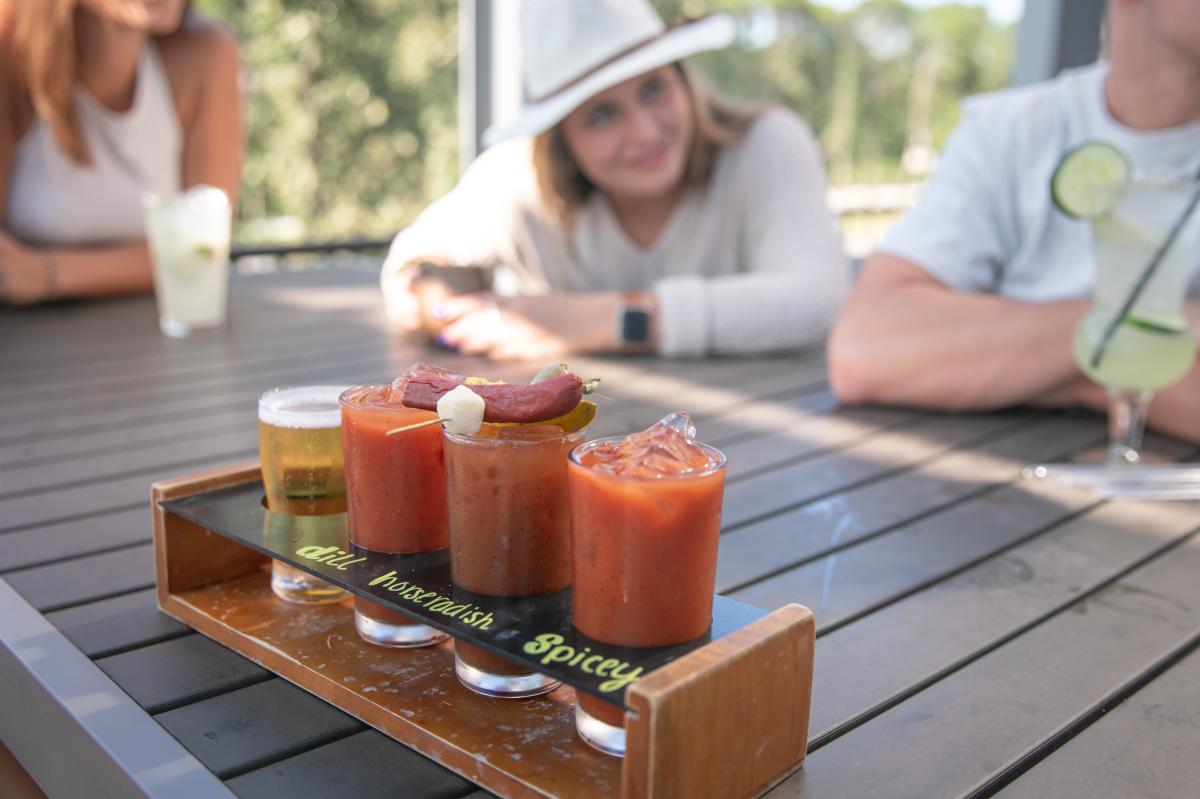 Make your Father's Day brunch or dinner one that's also filled with some fun and competition! 44 North in River Prairie is an American Gastropub that serves delicious food and drinks. Dad can enjoy a refreshing Bloody Mary here or even a FLIGHT of popular drinks like Margaritas and Moscow Mules! After chowing down, challenge Dad to whoever can score the most amount of tickets at the arcade on the first floor of the restaurant. If there's room for dessert, grab a scoop or two of ice cream from 44 Below before you leave.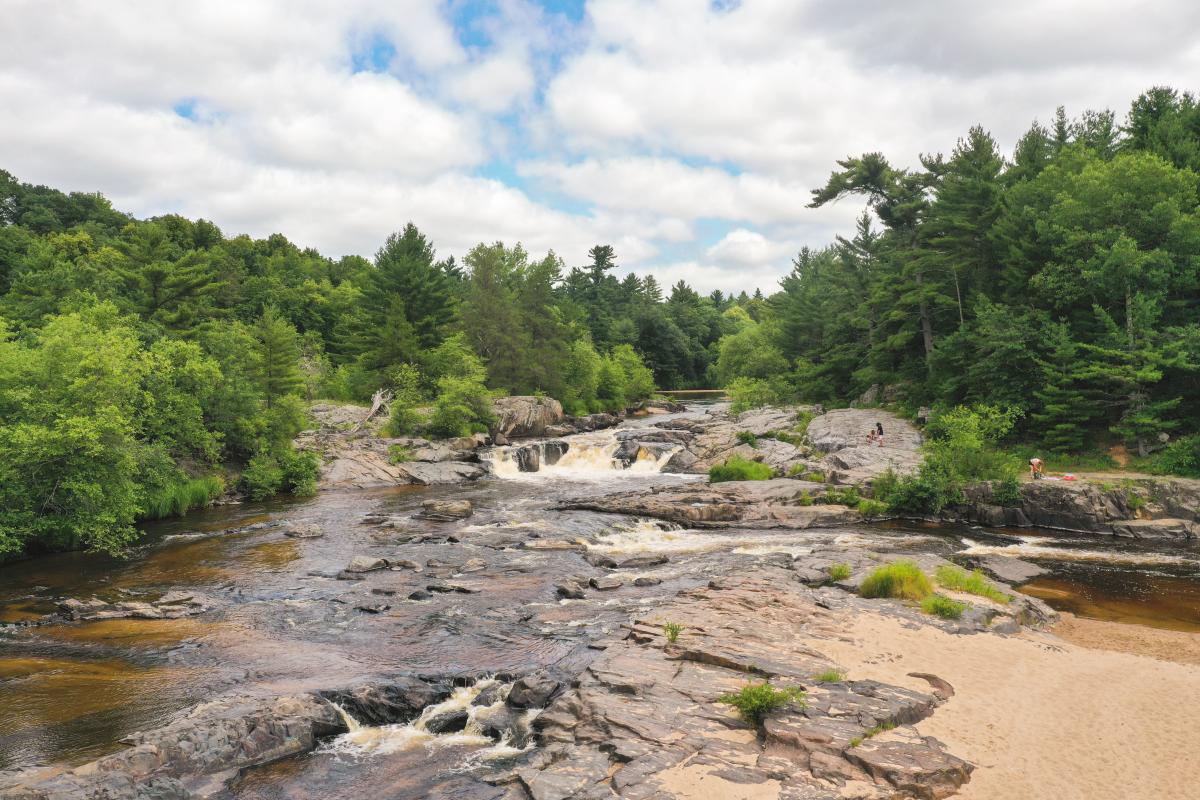 Assuming the weather cooperates, making a trip over to Big Falls County Park would be the perfect way to enjoy a bright, sunny day while celebrating Dad! Pack some comfortable shoes for hiking, a beach towel for lounging, and some snacks for eating to spend a nice and relaxing day out here. Oh! And sunscreen too! Better yet, check out "What To Pack For A Day At Big Falls County Park" so you don't forget anything!
Bonus!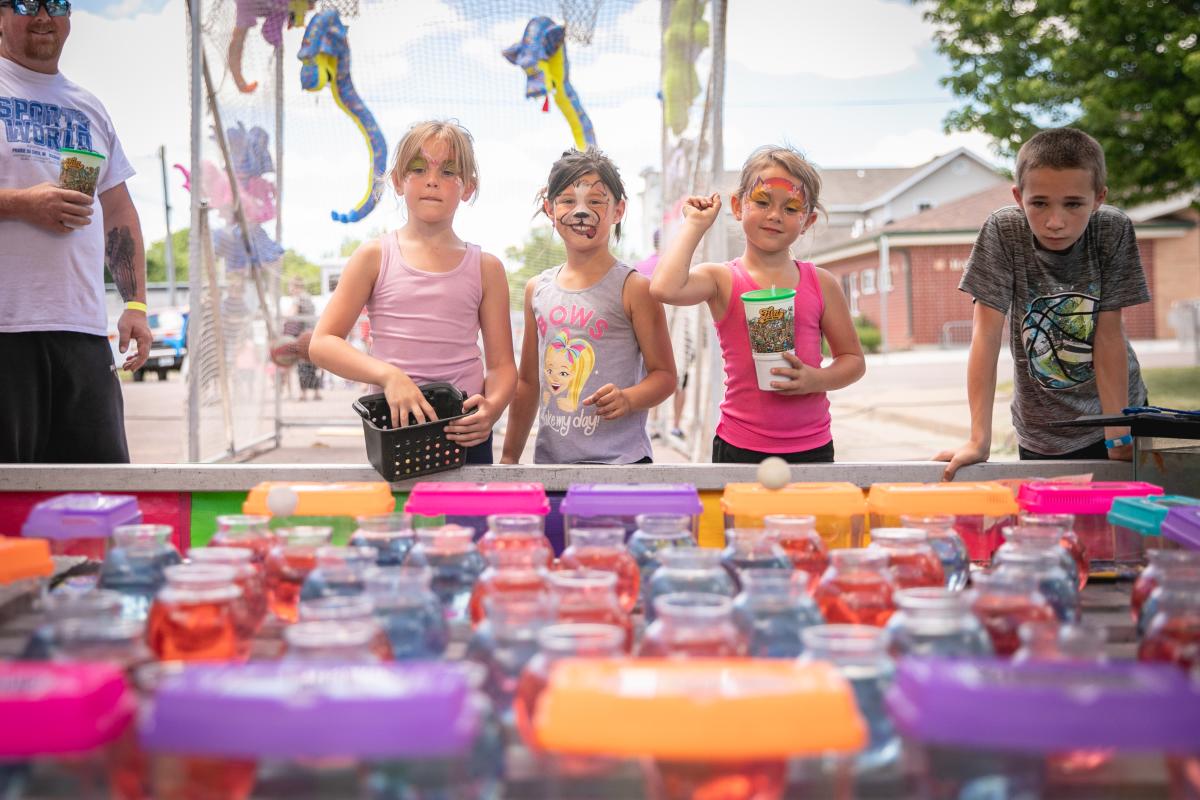 The annual Lake Martha Days will be taking place in downtown Osseo, WI from June 14-18, 2023! Celebrate Dad and the beginnings of an awesome summer with a carnival, food, music, and several other family fun activities. Find more details on what to expect at 2023's Lake Martha Days here.