Photo credit: Matt Michels 
Get ready for a fun day.
Has the day just begun and you don't know what to do? River Prairie is the up and coming spot. It's right in the middle of Eau Claire and Chippewa Falls, so the location is perfect for meeting friends and family, having business meetings or just going to enjoy the area.
Rise n' Shine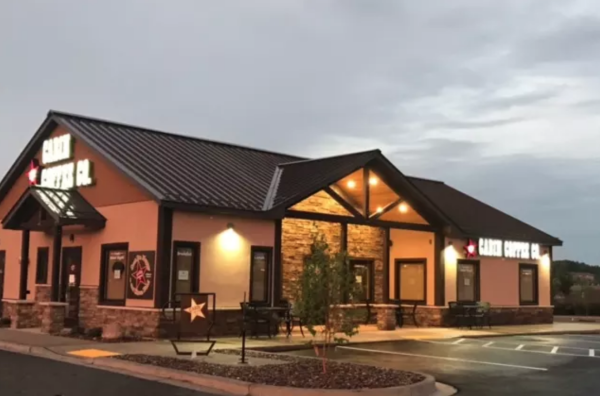 Head over to Cabin Coffee bright and early for your morning cup of Joe and a delicious breakfast sandwich. They have been open for about a month and it is a cute little coffee shop. They offer breakfast and lunch options. Enjoy the morning in the rustic coffee shop and get a little taste of River Prairie. 
Walk it out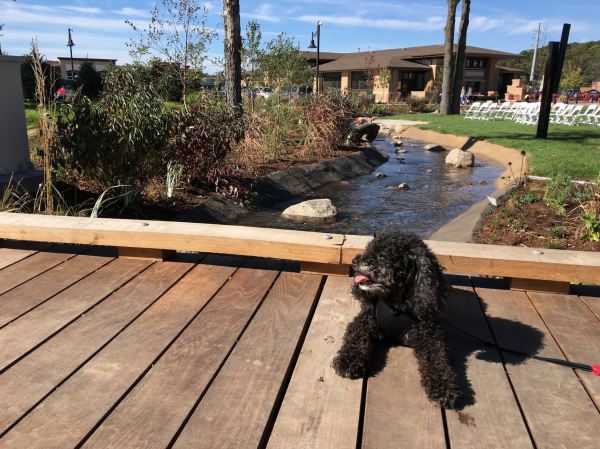 Maybe after your morning coffee, you'd like to go for a walk. Well, you're in luck because the river is right there. Walk on down to the river and go for a stroll. Stop along the way and rent out bags, ping pong and other games to play with friends. It's the perfect outdoor fun. You can even rent gazebo space for you and your friends to play these awesome games.
Another bonus is that River Prairie is dog-friendly. There's a great spot right behind the new apartments to walk your dog and take them swimming. There's also a splash pad that the dogs can play in, but if it's hot out, so can you. Enjoy the day while they play. 
Relax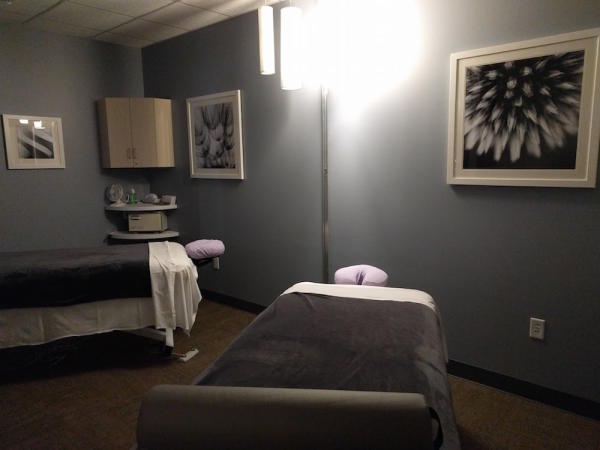 After a nice walk and some games, you may be tired out and could use some relaxation. You're in luck; Massage Envy is right across the street. They offer 60-minute massages, facials and more! Who doesn't want to relax every once in a while? Schedule an appointment and get zen.
Grab some food
After releasing some tension, if you're feeling a bit hungry, head to Za51 for some delicious lunch. If you love pizza, this place is for you. Enjoy the pizza, pasta, desserts and drinks.
Work out 
Now you're full from your amazing meal and looking to work it off. Crossfit River Prairie can help you get the job done. Go there for an hour king workout that will help you burn those calories. It's a great place to blow off steam and get fit while you do it. You can just drop in and work out. 
Sleep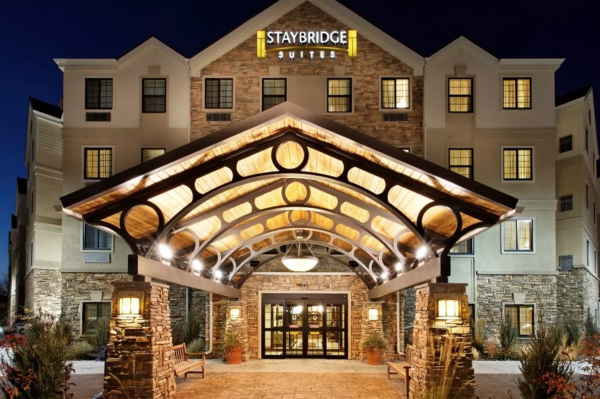 You don't even need to leave River Prairie for a good nights sleep. Check into Staybridge Suites and catch some zzz's. 
Don't forget to snap some pictures and share them with us using #CaptureEC and #RiverPrairie.