Get ready for a fun day in Altoona, WI!
Many ask, "What is River Prairie?"... The better question is, "What is it not?!" River Prairie is a mixed-use development just a short drive from Eau Claire in Altoona, WI. While it's a unique park, a delicious restaurant hub, and a small business district, it deserves 24 hours of your time in Eau Claire to be checked out. This is the place to go when you're meeting friends and family, having a business meeting, or just craving to enjoy a fun, natural setting. So, let us help you get ready for your day in River Prairie!
Rise n' Shine!
Many people can't function without a little bit of caffeine. If that's you, head over to Cabin Coffee Co. for a morning cup of joe and maybe even one of their delicious breakfast sandwiches. If coffee is not your love language, indulge in the other items on their menu like teas, ciders or smoothies. And, don't skip out on their bakery items. Life's too short to not get that cinnamon roll!
Get a Move On
Once that coffee kicks in and you're wide awake and ready to take on the rest of the day, start your stroll through the park to see all that's going on here! To get some hiking/biking in, head over to the trail that lines the Chippewa River. Now you can see how River Prairie got its name! Year-round, the trail makes for beautiful sights and a great place to get your steps in. It even connects to the 70+ miles of the interconnected trails in the Chippewa Valley! Once you've conquered the walking trail, wind down at the park itself. River Prairie has plenty of green space outlined with social-distancing circles in which you can set up your lawn chair or blanket and just chill out. If you have little ones with you that are just always on the move, they will absolutely LOVE to set up camp here for a little bit. While you kick back, they can play in the open stream on the sunny days or set up a Kubb pitch on the chillier days.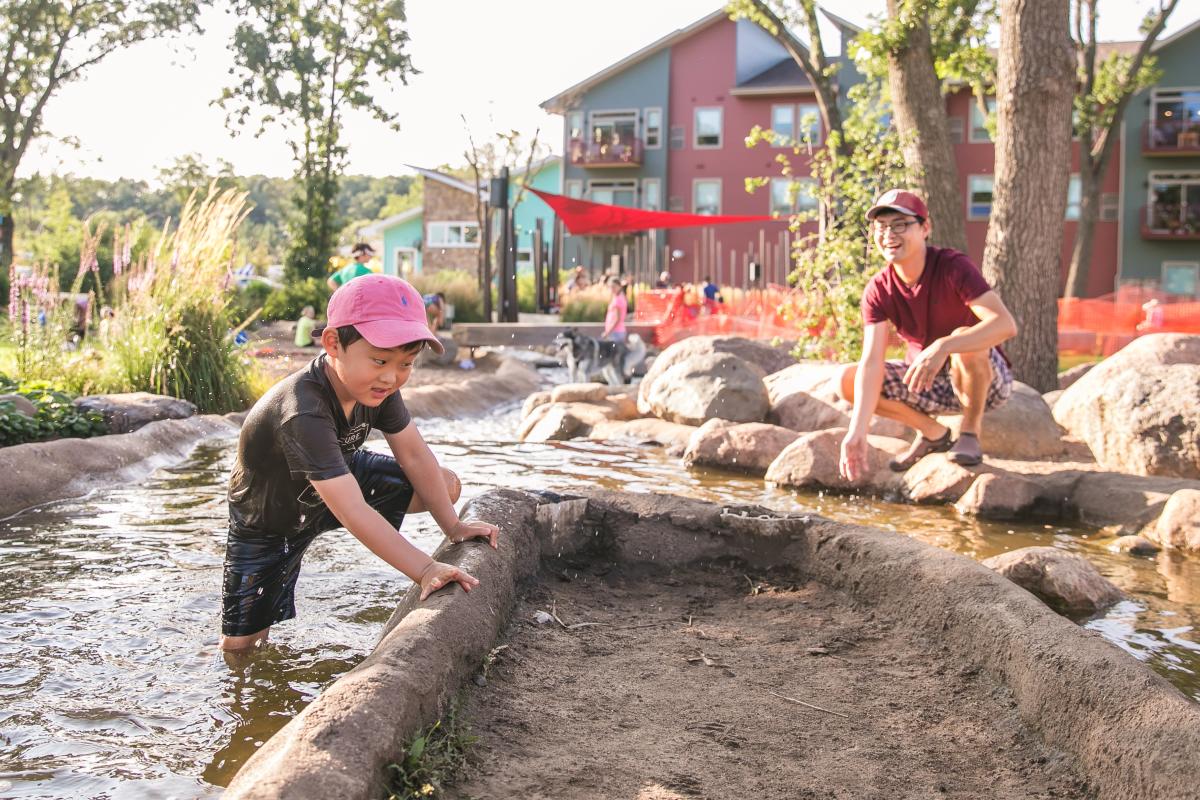 River Prairie even has a playground on which they can let their wild imaginations roam! There are a few new friends in River Prairie that are not part of your imagination, though! From afar, they look like boulders, but once you step closer, you'll realize that they are actually trolls! The whole idea is that you don't want to wake the trolls, but... they're actually interactive sound sculptures that are powered by renewable energy via solar panels! If you touch the trolls, the sculptures will come alive with sound and blink their eyes with rhythmic lights. How cool is that?! What's also pretty cool is that River Prairie is also dog-friendly! Now your furry friend can join in on all the fun too.
Grab Some Grub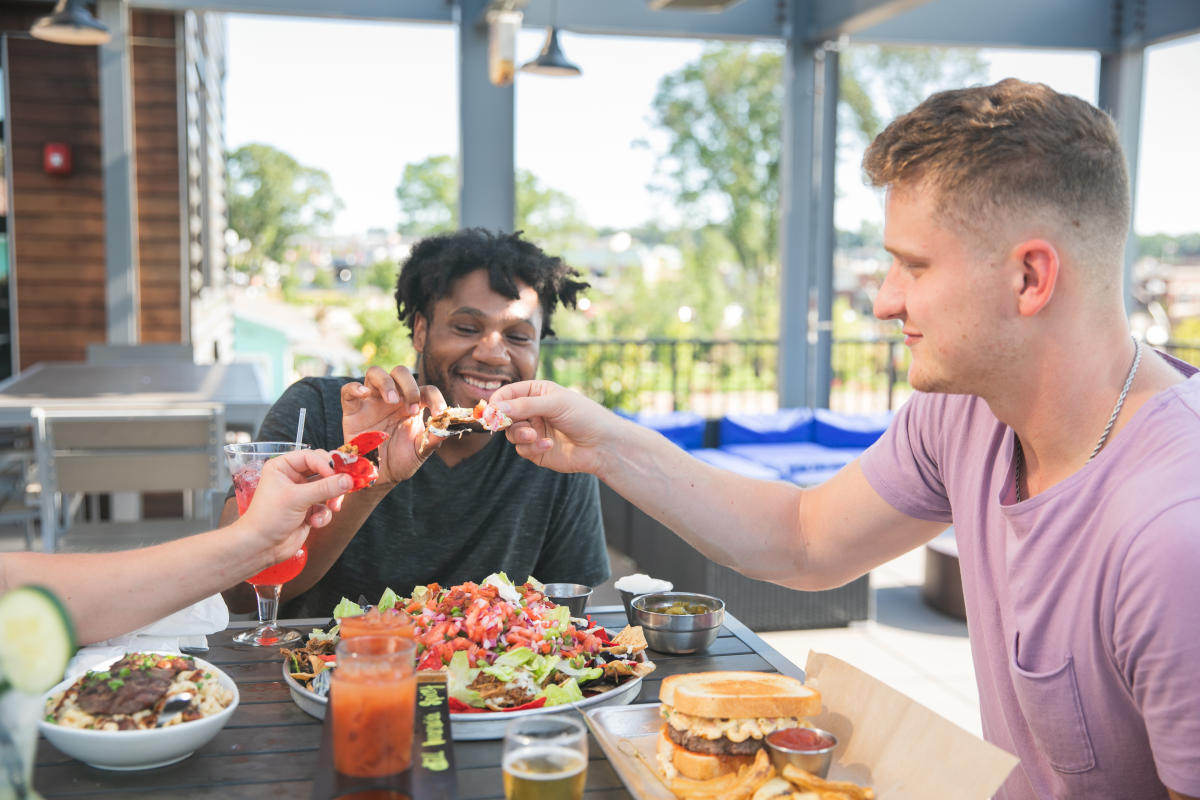 Wow, all that fun and play really works up an appetite! Luckily, River Prairie has several food options that will satisfy those growling stomachs. Maybe you want to end your day with a killer happy hour. Then, to Cowboy Jack's you go! Their bartenders will mix up that cocktail you deserve and even dish out a delicious meal. But then there's also 44 North! 44 North is a unique two-story gastropub that offers some unreal bar food along with an arcade! If you just didn't get enough play throughout the day, then 44 North will help you get that fix. Did we mention that 44 North also has its own ice cream shop, 44 Below? Um, YES! You have to top off this sweet day with a sweet treat! Check out the River Prairie Foodie Tour to get some more inspiration on where to go and what to order!
Catch Those Zzz's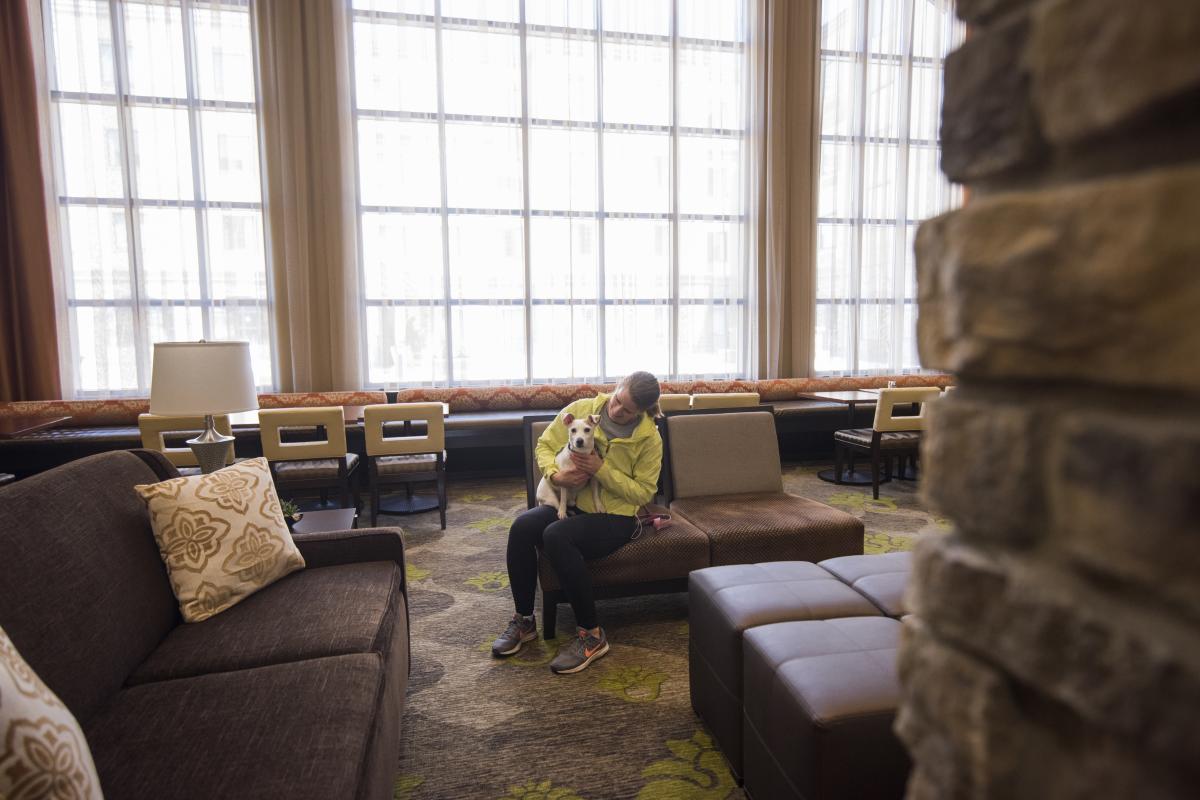 You don't even need to leave River Prairie for a good night's sleep. Check into Staybridge Suites and catch some well-deserved zzz's. Here you can also relax at their indoor pool or work off some energy at their 24-hour fitness center. While you may be away from home, this place will make you feel like you never left. 
We want a piece of your time at River Prairie! Don't forget to snap some pictures of your River Prairie adventures and share them with us using #CaptureEC and #RiverPrairie.