A Family Fun Itinerary in Eau Claire 
So you're planning a family getaway to Eau Claire! Let us help build your perfect family vacation itinerary. To be honest, we kind of already did! This itinerary was made for families looking to have fun and make some memories in a new and different city. Here are some of the best things for families to do in 3 days in Eau Claire, WI.
DAY 1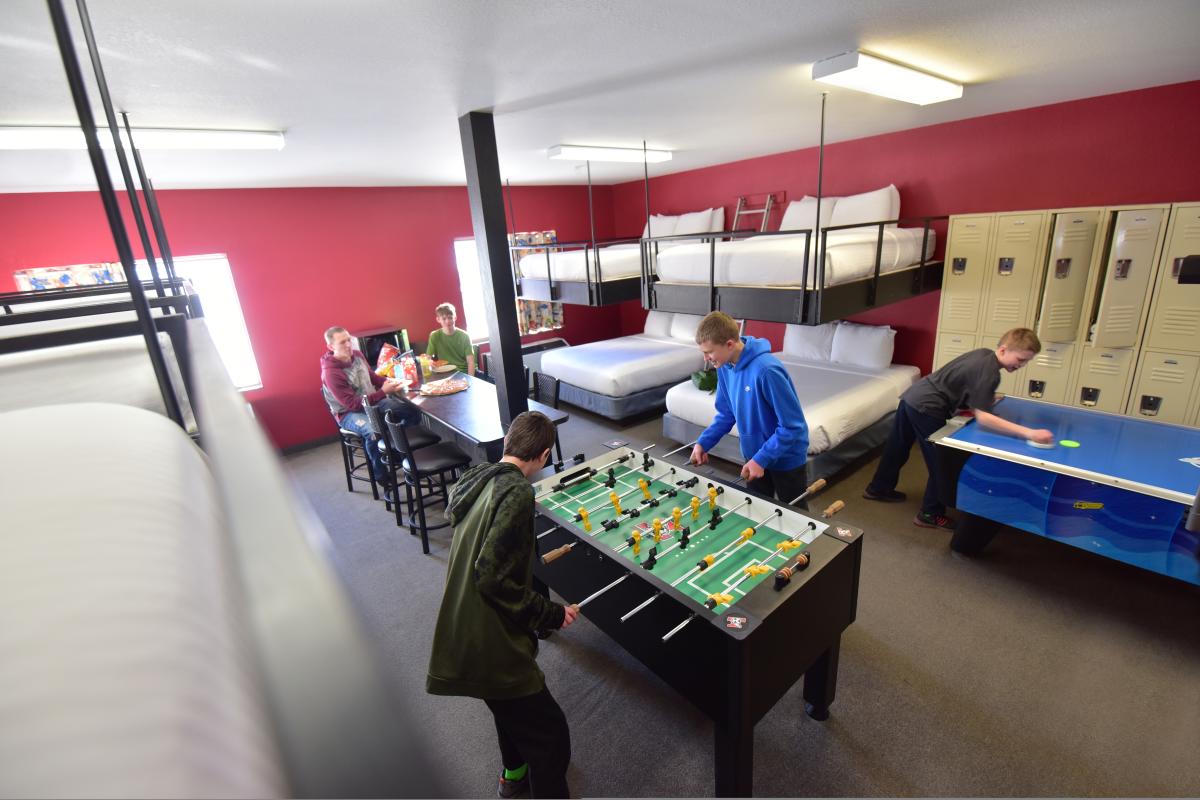 1. Check into your hotel
Your trip to Eau Claire begins with a place to stay and booking a hotel that's right for you and your entire family isn't always the easiest task. All you want is a place that crosses off a majority of those wishlist items. One hotel in particular that might satisfy what you're in search for is Metropolis Resort & Conference Center.
Metropolis will not only be the place where you lay your head after a long day, but it's also the place where you will play too! It is home to Chaos Water Park, Action City, and Monkey in the Middle Pizza Co. The kids can make a splash in the water and then enjoy a laundry list of crazy things to do at Action City's trampoline park, laser tag course, or indoor go-cart track. It doesn't stop there. Book your stay here and unleash all the possibilities! 
When planning a family getaway, we can't forget about furry family members too. Staybridge Suites in our neighboring city of Altoona, WI is a great place to stay when you're traveling with dogs too. It is located in the River Prairie business district so you'll be within walking distance of more fun things to do with the fam. Explore other pet-friendly hotels here and use our Dog-Friendly Eau Claire Itinerary to plan a trip to Eau Claire every dog dreams of!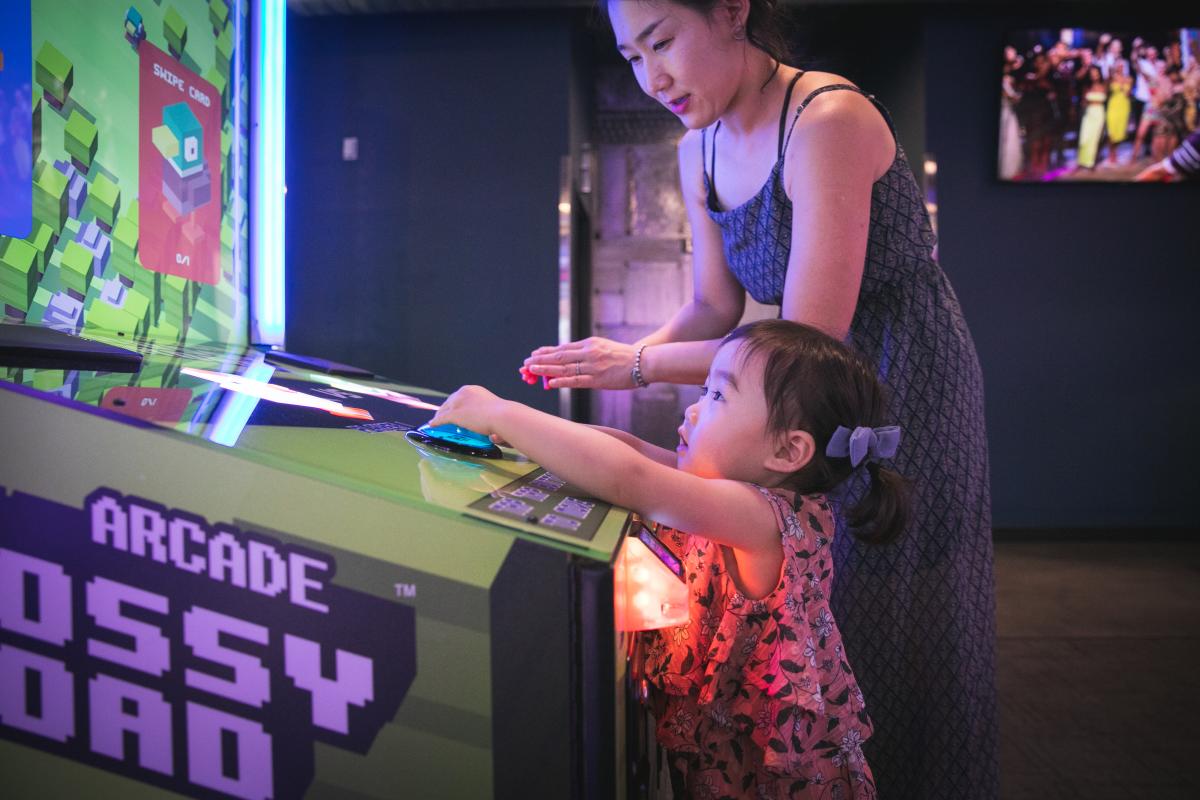 2. Eat dinner at 44 North
If you're staying at the Staybridge, you won't need to go far for dinner! 44 North is one of the restaurants located in River Prairie and is any kid's dream! After having a delicious meal, the kids can take each other on head-to-head in 44 North's arcade and score enough points to take home some sweet prizes. Speaking of sweet, 44 North is also home to their very own ice cream shop called 44 Below. If you have room for dessert, check it out!
DAY 2
1. Grab breakfast at Altoona Family Restaurant
You have to fuel up for a long day of fun in Eau Claire the right way! Altoona Family Restaurant serves breakfast ALL day long! So if you have any late risers in the family, you don't have to rush! They have something for everyone too so, no picky eaters here! For more ideas on where to get an early meal, check out 6 Delicious Sunday Brunches You Should Try While in the Chippewa Valley.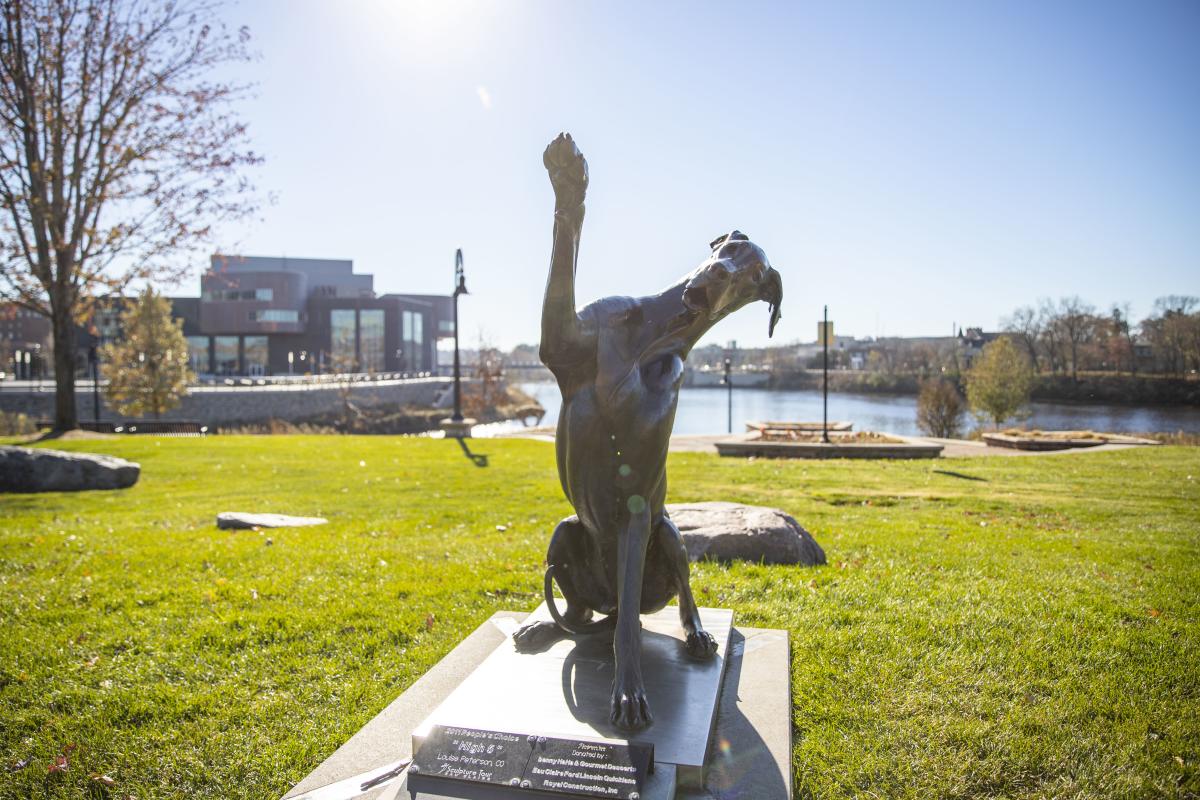 2. Go on a sculpture and mural hunt through the city
Eau Claire's Sculpture Tour is the second largest in the nation with over 50 sculptures scattered throughout the streets of Eau Claire. The sculptures are made by both local and international artists and definitely add some life to our cool city! Take the kids on a hunt to find them all and pick your favorite one. While you're out exploring, you may even run into some of our city's murals. Get your phone or camera out because they make for the perfect photo op! If you're here during the summer months, you may even run into the Eau Claire's Downtown Farmers Market! Check out our local farmers and producers to get a true taste of Eau Claire.
3. Score big at Wagner's Lanes
At this place, a strike is a good thing! Have some good old-fashioned family fun at the bowling alley and see who from the clan will be the bowling champ. Wagner's also has a bar on site so, the parents can get a well-deserved drink if they need it!
4. Get your groove on at High Roller
You'll be transported back to the groovy feel of the 80's at High Roller Skating Center! Strap your rollerblades or skates on and get movin' to the music out on the rink! Maybe if you're lucky, you can talk to the DJ to request a song you want to be played too!
5. Eat dinner at The District
After all that fun, you all will have worked up an appetite! The District Pub & Grill is a great location for your dinner because they do EVERYTHING on their menu well. From their burgers to their pizzas, you will be wowed and so satisfied!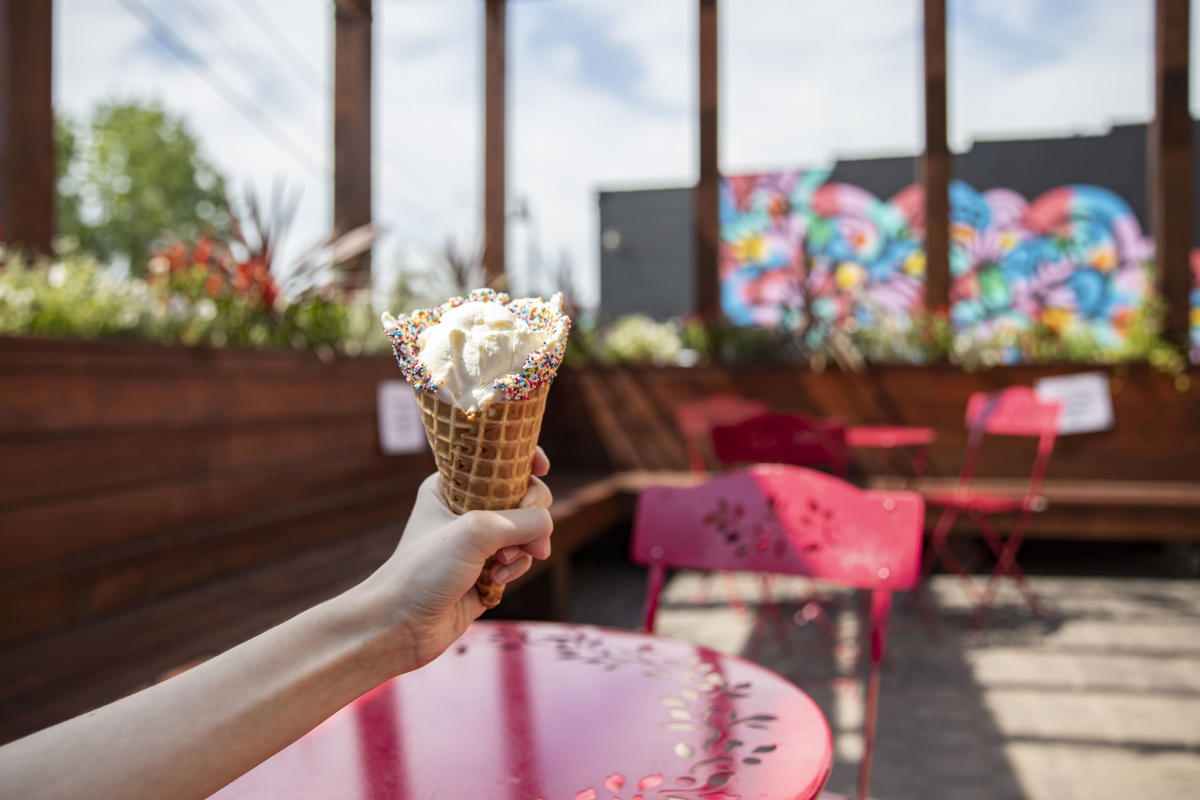 6. Get dessert in downtown Eau Claire
After dining at The District, walk over to Olson's Ice Cream or Ramone's Ice Cream Parlor for some dessert! Both are located in downtown Eau Claire and both scoop up some serious deliciousness! After you get your cups or cones, explore more of downtown Eau Claire by stopping by some of the local shops or iconic places like Pablo Center and Phoenix Park!
DAY 3
1. Enjoy breakfast at Cabin Coffee Co.
You may be feeling a little tired after being on the go during your getaway. Nothing a little coffee can't fix! Cabin Coffee Co. in River Prairie has many caffeinated drink options for the older kids and adults in the family as well as delicious breakfast options for everyone! Before you leave the wonderful city of Eau Claire, explore the rest of River Prairie!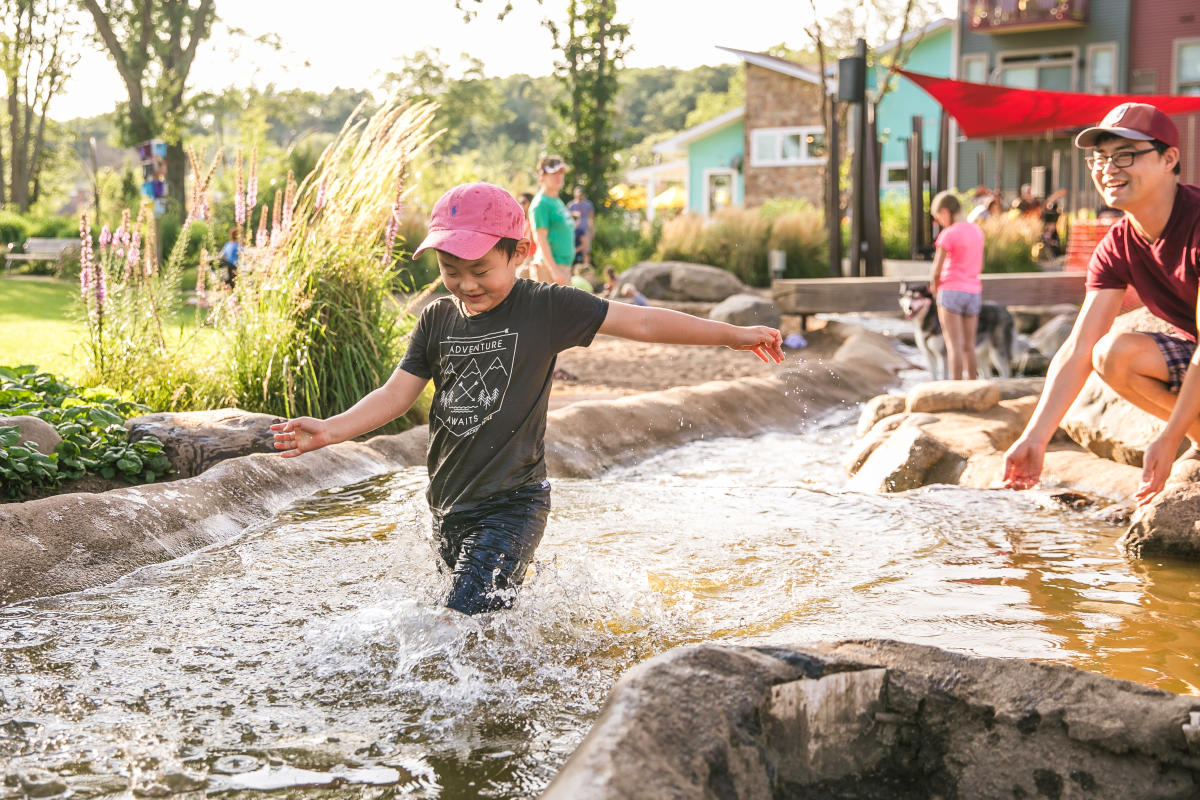 2. Visit River Prairie
River Prairie is a kid's paradise! There's plenty of open spaces for them to run around, a playground for them to climb, and even a stream to play in during the warmer months. It'll be tough to get them to leave! Make sure you check out the trails right beside the river and the Trolls too. If the crew gets hungry, Cowboy Jack's and Za 51 are nearby and would make great lunch spots. We must say, River Prairie is a dream!
3. Make a stop at Carson Park before you leave
If you really want to tire the kids out before heading home, make a trip over to Carson Park! There is SO much to do at this one spot. But if they want a little bit more play time, Carson Park's playground is next level! There are so many different components that you don't see at your standard neighborhood playground. Trust us - it's so rad!
#CAPTUREEC #VISITEAUCLAIRE #EAUCLAIRE
You May Also Like
Seasonal Bucket Lists