Family Getaway Itinerary
In Eau Claire, the hard part is deciding what to do first. You can ride go-carts, play laser tag, enjoy a waterpark, eat delicious ice cream, star in your own play and tour historic homes and schools. Your family adventure is what you choose to make it.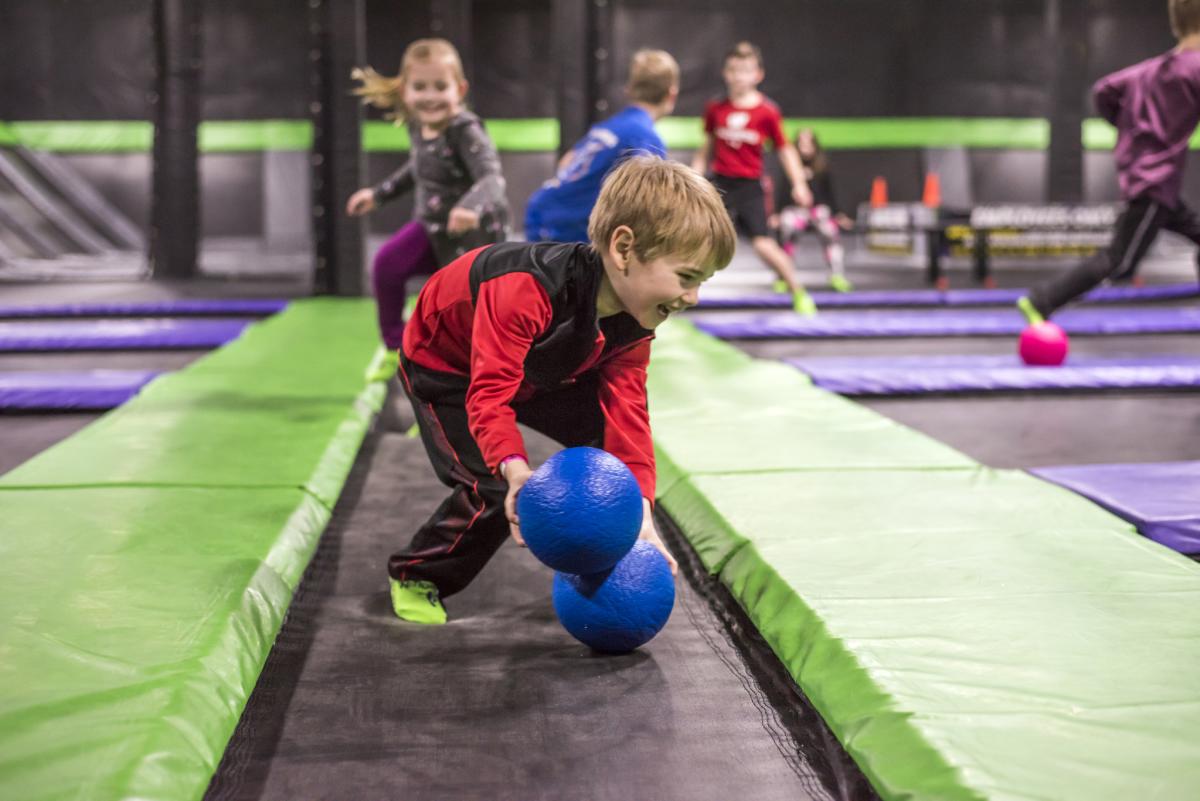 Book your family's stay at the Metropolis Resort! In reality, you don't even really have to leave the hotel for your family to have an awesome time in Eau Claire. Metropolis is home to the Chaos Water Park and Action City! The kids can be little aquatic creatures at the waterpark or jumping beans at the trampoline park at Action City. There is far more action here than that. The family can race go-karts, try virtual reality, or find time for a round of outdoor mini-golf. With all of this fun, your kids are bound to work up an appetite. Monkey In The Middle Pizza is right there at Action City for you to order from while the kids continue to play (because let's get real, it's going to be hard to make them leave). You'll have to drag the kiddos out of here eventually because there's much more fun to be had in the rest of Eau Claire.
You can't strike out when it comes to finding family-friendly things to do in Eau Claire. However, strikes are a good thing when you're bowling! Hit the lanes with the fam at one of Eau Claire's bowling alleys. Bowl Winkle's, located on the northwest side of town, is a great place to take the kids when you want the whole family to have a good time no matter their age. They have 24 lanes to play on, an arcade, and a rustic-themed bar for the adults who are still kids at heart! If you bowl up an appetite, there's a Topper's Pizza connected to the building too. 
Wagner's is the other bowling alley in town located in the center of Eau Claire. While Wagner's also has the lanes you need, it's also home to The Complexx, a sports and entertainment facility that is equipped with a full-service bar, rooftop seating, volleyball courts, beanbags, and volley-pong. Can't go wrong with a family venture out here!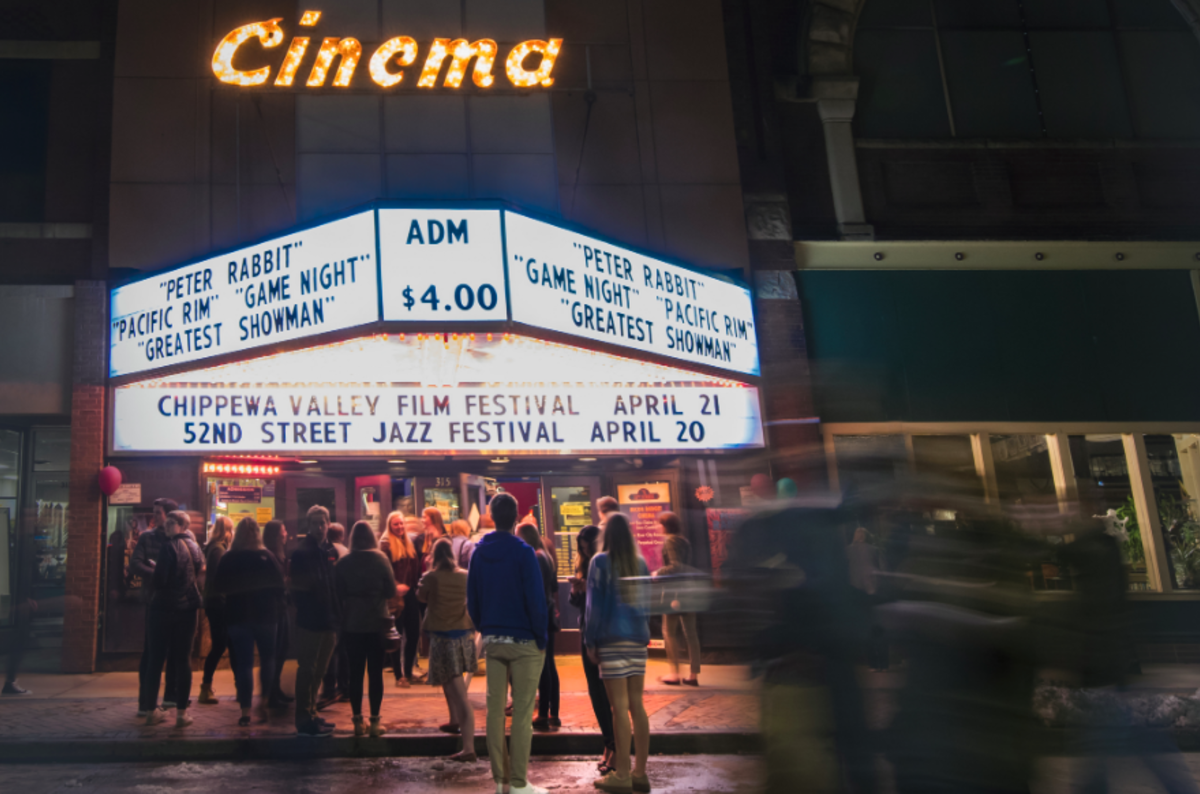 The Downtown Micon Cinema is known as Eau Claire's budget theatre. You can guess why by its name. You can catch a movie here with your whole family without breaking the bank. If the kids have been dying to go see a certain movie, take them out for a show here!
There's no better place for Children in Eau Claire than the place that has "children" in its name! This place inspires kids to be creative, imaginative, and eager to learn all while having loads of fun. The Children's Museum has some big, big plans for the future! They have an entirely NEW building coming to downtown Eau Claire in 2022! While we count down the days until the grand opening of their new stomping grounds, they are open and operating in a temporary area called the "Play Space - A Children's Museum Popup Experience"! To visit the temporary play space, make sure you register ahead of time to reserve your spot here. The temporary space is at 220 S. Barstow St. just a few steps down from Olson's Ice Cream.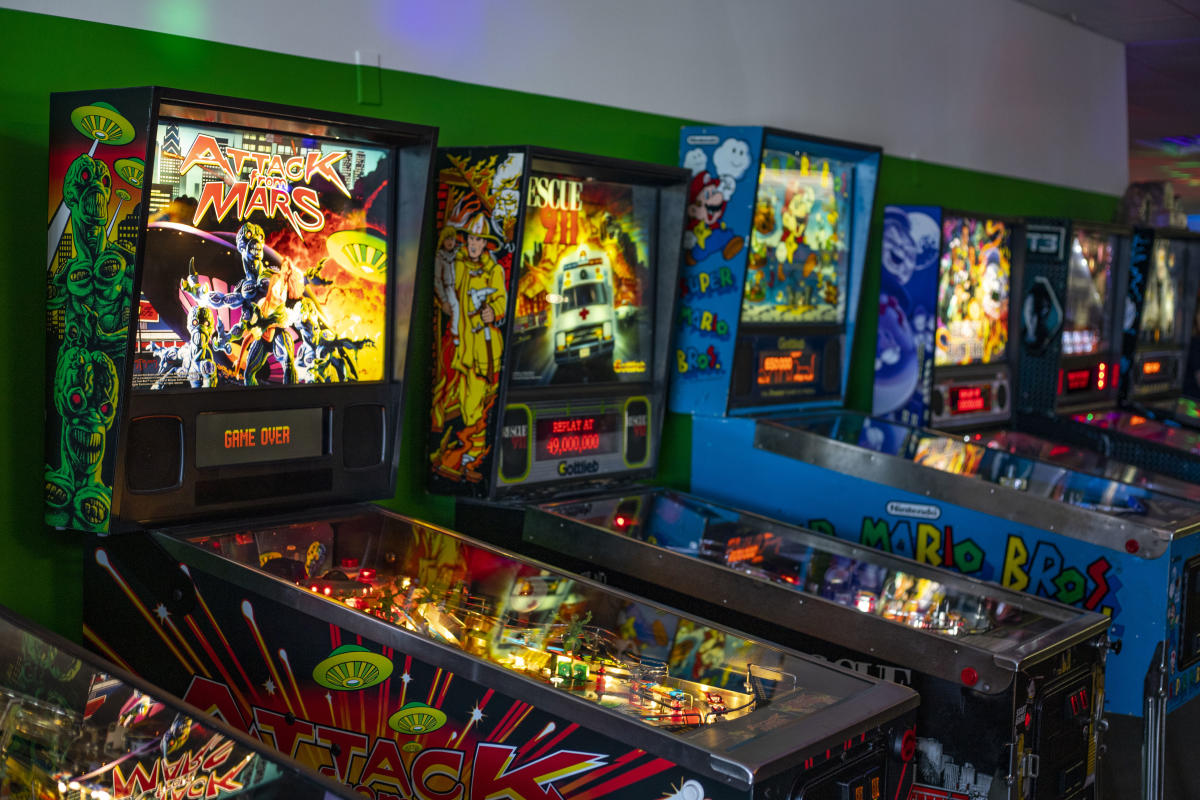 Another thing to do with kids in Eau Claire is going to game at Eau Claire Games and Arcade. The arcade has this retro feel to it that will make you and the family feel like you've been transported back into the mid-2000s. The kids can put their gamer skills to the test at the pinball machines and other games throughout the arcade. Seeing the kids smiling ear to ear and jumping up and down will make your family trip to Eau Claire one for the books.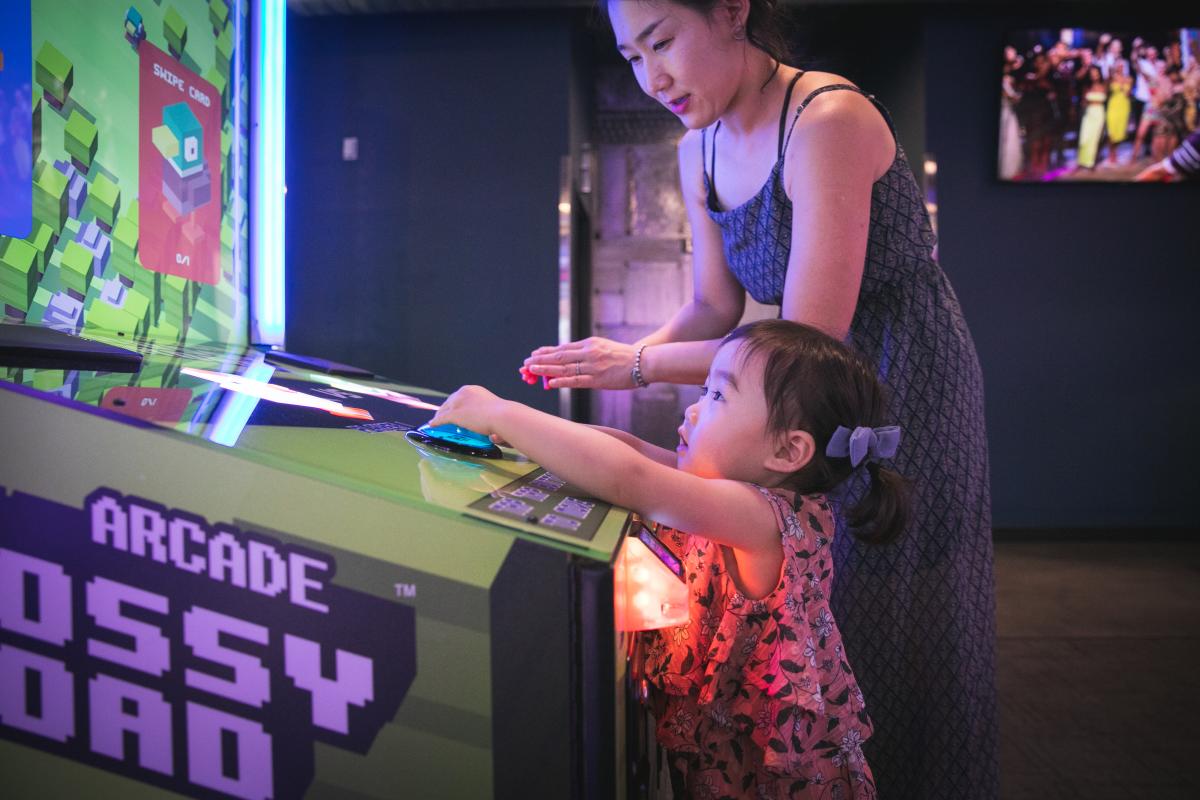 Sometimes after the family eats, the kids are eager to play. Instead of wiggling around impatiently in their seats, they can head down to the arcade! 44 North at River Prairie is both an American Gastropub and an arcade. They are guaranteed to serve you and the kids a delicious meal with a side of pure fun. After they eat all their food, treat them with dessert! 44 Below is connected to the building and is the place to go when you want a yummy scoop of ice cream!
We're sure you and the family roll in style. How about rolling through an indoor roller skating rink and turning the clock back to when times were "groovy"? High Roller is the place you'll want to go! Here, you and the kids will get your hearts pumping and fists bumping! Skating is an easy, safe, no-impact exercise, and here, you can do it to some of the best music. You and the kids are guaranteed to walk out with smiles on your faces after hours filled with non-stop fun!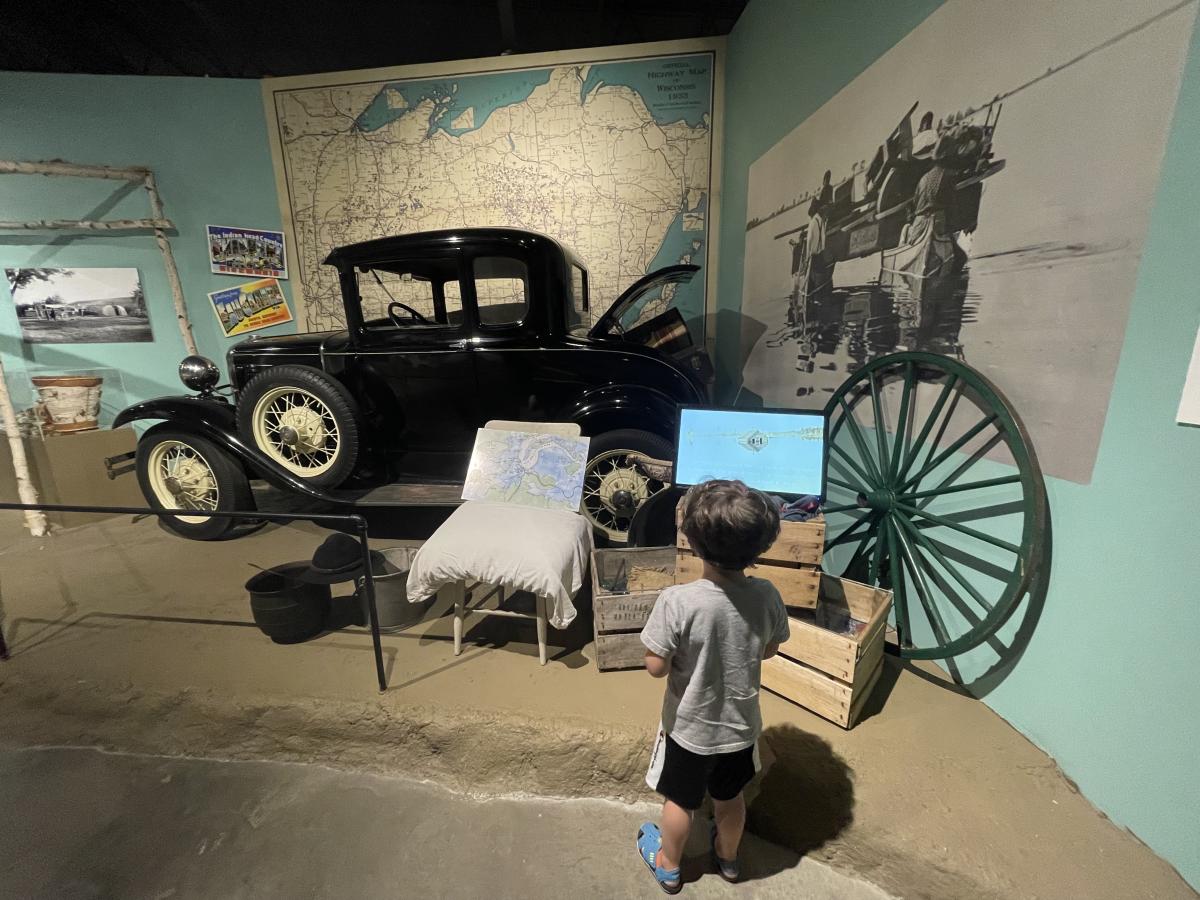 There's a lot to know about the wonderful city of Eau Claire, WI! Places like the Chippewa Valley Museum take key moments from Eau Claire's history and create a beautiful storyline for how Eau Claire came to be the city that it is today. When you're here, take a stroll through their various exhibits and learn about what shaped Eau Claire's history. After your learning session, check out their ice cream parlor right on site for a sweet treat.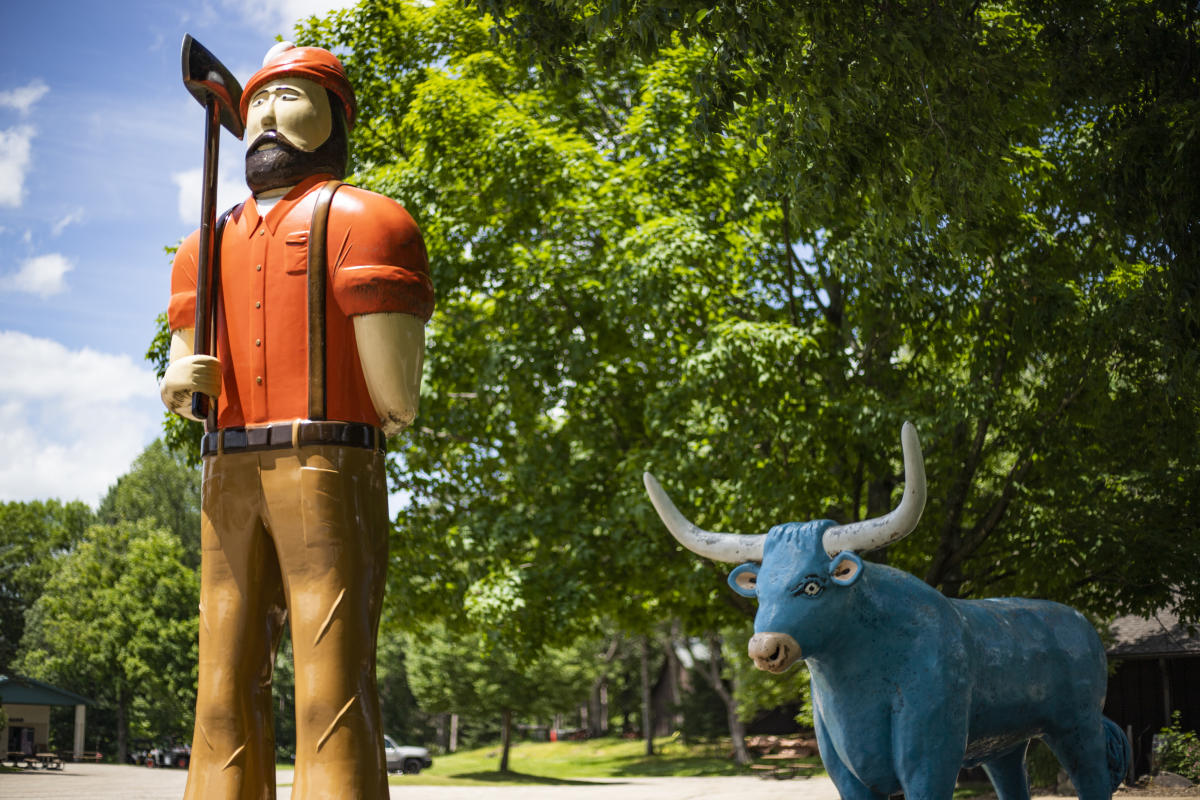 Did you and the family know that Eau Claire and the whole state of Wisconsin were the epicenter of the country for the logging industry?  You learn something new every day! The Wisconsin Logging Museum is located right here in Eau Claire right beside the Chippewa Valley Museum in Carson Park and is a fantastic place to visit when you want to learn about how the industry shaped our city. You cannot leave without a selfie with Paul Bunyan and Babe the Blue Ox! Share your family's Eau Claire memories with us too using #CaptureEC!

For the kids that love to curl up with a good book and let their imaginations run free, Dotters Books has just what they need. Let your kids roam the aisles of books and choose a few to take home with them. The selection of books found here is fun, enchanting, and addictive. Your kids won't be able to put them down. Reading makes for a great thing to do on a ride home from your trip to Eau Claire and helps the kids keep their minds sharp too!
It's time to put the family's problem-solving skills to the test! Tactical Escape 101 is an interactive mental and physical adventure game in which you are locked in a room and must use the elements of the room to solve a series of puzzles and find clues in order to escape the room within a certain time limit. Are you up for the challenge? If your crew is feeling like solving a mystery, head over to Tactical Escape 101 at Oakwood Mall. Then you can do some shopping afterward too! To prep for your trip to Tactical Escape 101, check out the 6 Things to Know Before You Go.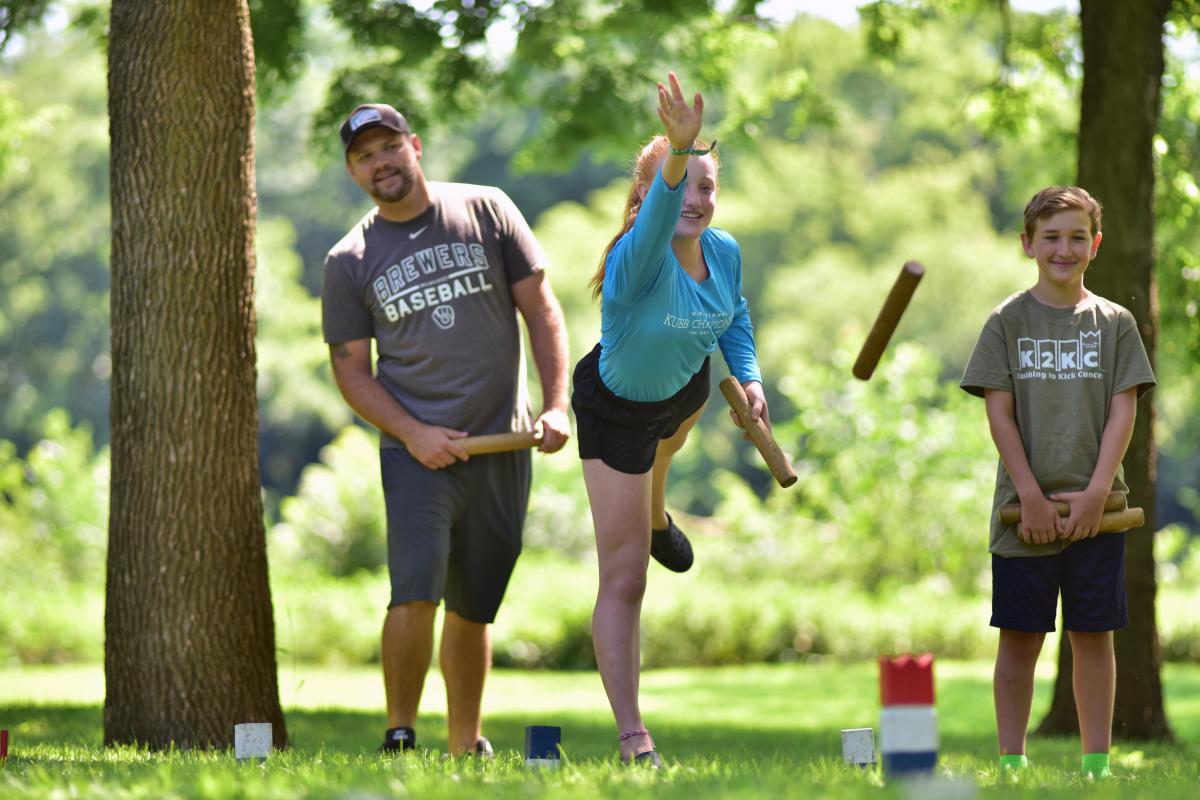 "Family" fun includes some fun for mom and dad too. How about a fun lawn game for all? Take the clan over to Owen Park for a game or two of Kubb. Families big or small can play this Swedish game as it can be played from 2-12 players. If you're ready to give it a try, check out the Local Store to purchase your own set. Then, you can play Kubb anywhere you'd like! Always remember... this is a game of strategy!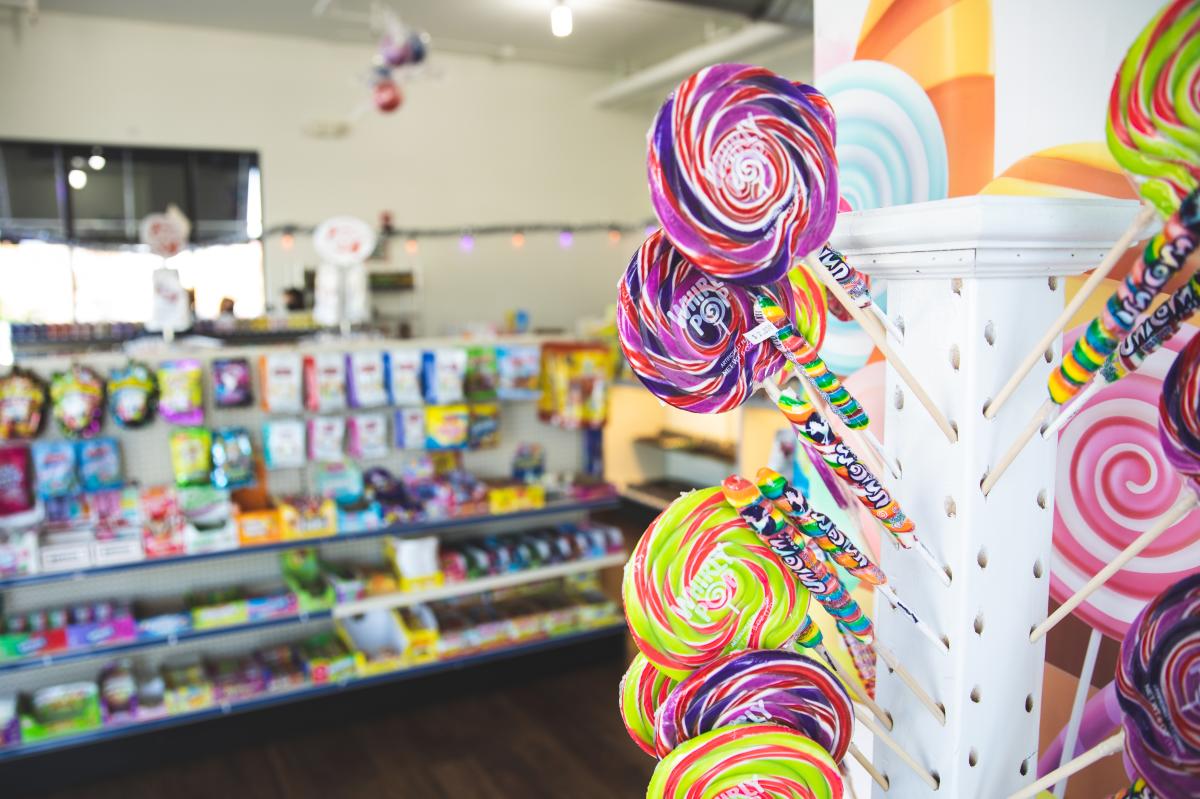 You can't have a sweet time in Eau Claire without some CANDY! Ifs & Buts Candy & Nuts is located in downtown Eau Claire and is the place to go when you want to treat your kids to something sweet. Their candy shop offers a variety of chocolates, sweet treats, savory snacks, and much more that you will struggle to find anywhere else nearby. Make the feeling of "being a kid in a candy store" a reality for your whole family with your next trip to Eau Claire!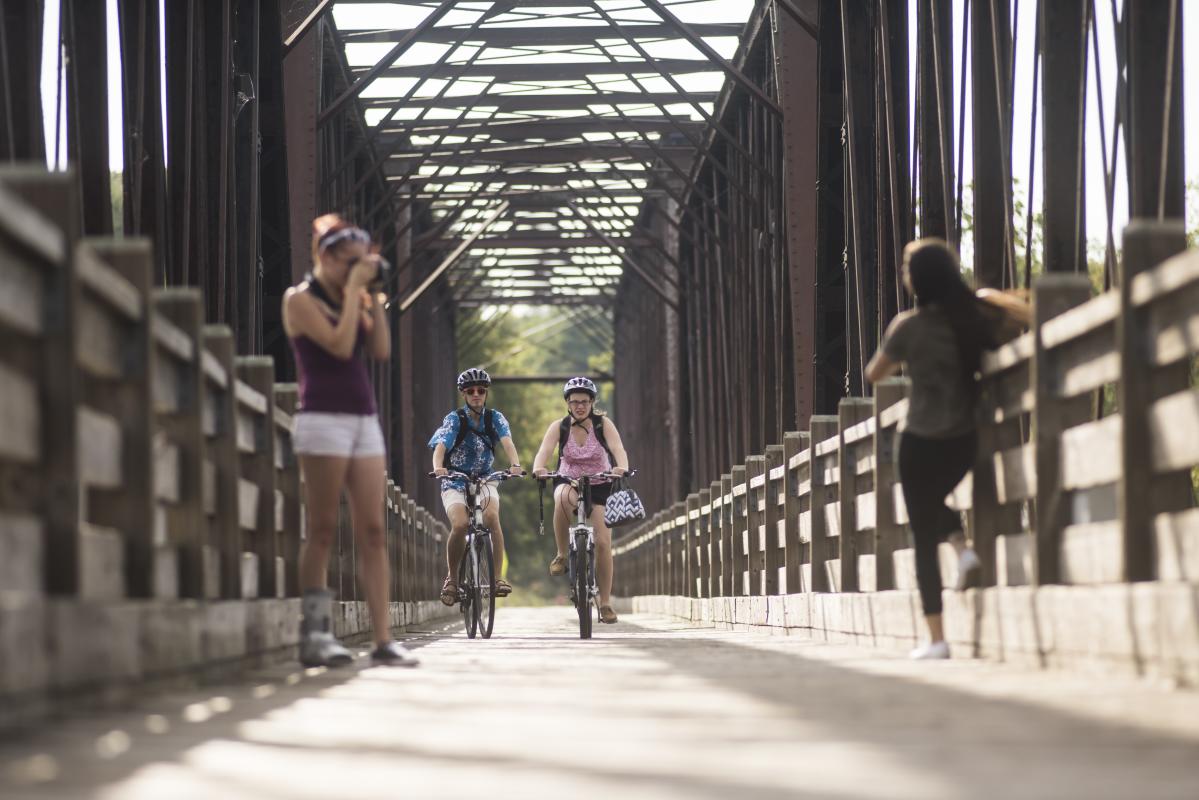 Eau Claire is the perfect destination for the active families out there. The parks and trails throughout the city are made for outdoor enthusiasts young and old. The Chippewa River State Trail begins in Phoenix Park and runs for about 30 miles all the way to the city of Durand. The family can rent bikes or other recreational equipment at Riverside Bike & Skate for some fun along the Chippewa River. Along the way, you can soak in the natural scene that surrounds Eau Claire and maybe even spot some cool birds!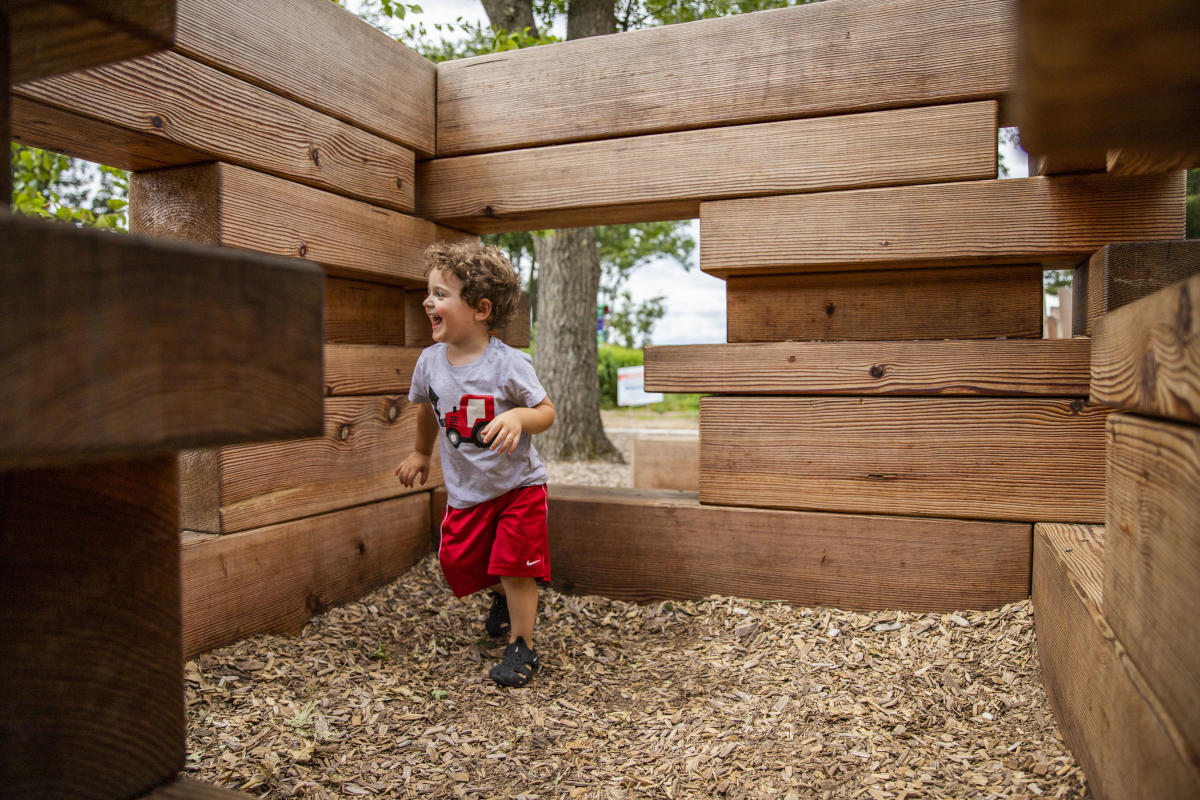 If you want more bird watching, then River Prairie must be a stop during your time in Eau Claire. River Prairie Park is located in Altoona, WI which is recognized as Bird City Wisconsin for Altoona's bird conservation efforts. You're guaranteed to see birds chasing each other through the sky while the kids may be chasing each other through the park. River Prairie Park is equipped with a stream for kids to wade in, a splash pad that's open in the summers, a playground, and plenty of green space for a picnic or maybe even some more Kubb matches. 

Beaver Creek Reserve is located over in Fall Creek, WI, and is a nature center where you and kids can immerse yourself in the wonders of the great outdoors. They boast over 400 acres of diverse habitats including upland woods, river bottom forests, wetlands, and savannah areas, all which you can explore during your time here. Each habitat has different plant and animal species for you to discover and learn about too. They even have a butterfly house; how neat! 
Seasonal Bucket Lists