A chill in the air and a layer of snow on the ground shouldn't keep you locked up inside. Especially not in Altoona, WI! Altoona has its very own list of recreational winter opportunities that will make winter fun easy on you. Before we get into the list, let's get oriented. If you're not familiar with the area, Altoona is a quick drive east from Eau Claire, so you definitely won't need to go far to get your snow fix. Let's break down all the things to do in Altoona in the winter!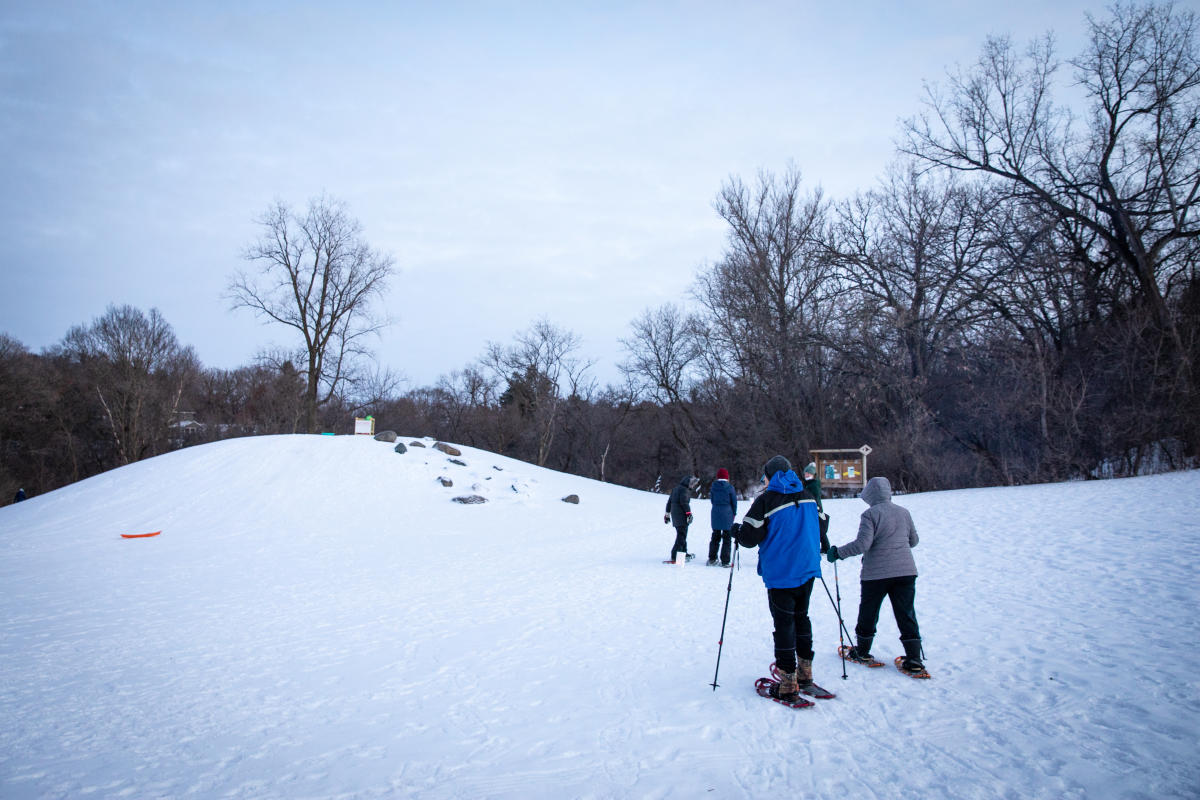 Centennial Park in Altoona is every winter enthusiast's dream! The trail system here allows for winter biking and snowshoeing. Each year, a candlelit snowshoe hike is hosted here too as a part of the Altoona Frosty Fun Series! Mark your calendars for February 11, 2023 (weather permitting)! Find a map of Centennial Park's trails here.

Go for a winter stroll on the River Prairie Trail
The list of things to do in River Prairie in the winter is actually quite long! So, let's start with something simple: going for a nice walk on the River Prairie Trail! The paved trail is an approximate 2.9-mile loop that takes about 59 minutes to complete by foot. This loop is plowed with high priority after snow events, so no worries about having to trek through the snow. Parking can be found underneath the HWY 53 bridge or underneath the River Prairie Dr bridge.
Looking to chase some winter thrill? Try taking on the Jelly Bean sledding hill! The hill is located right behind Altoona Family Restaurant and offers a decently sized slope that is perfect for kids (or adults) of any age! Check out a full list of sledding hills in our area here.

Sometimes winter can make us feel like we're cooped up in our homes too much. Get out and about and make a trip over to any of the restaurants in River Prairie for a meal! Choose from casual favorites like Cowboy Jack's or 44 North o rab a cup of coffee with a friend at the cozy joint that is Cabin Coffee! (Note: The Island Parkside in River Prairie is closed during the winter.)

Lake Altoona is a 720-acre lake with a maximum depth of 25 feet. Fish include Musky, Panfish, Smallmouth Bass and Walleye. Find a good spot, set up your tip-ups, and hope for the best!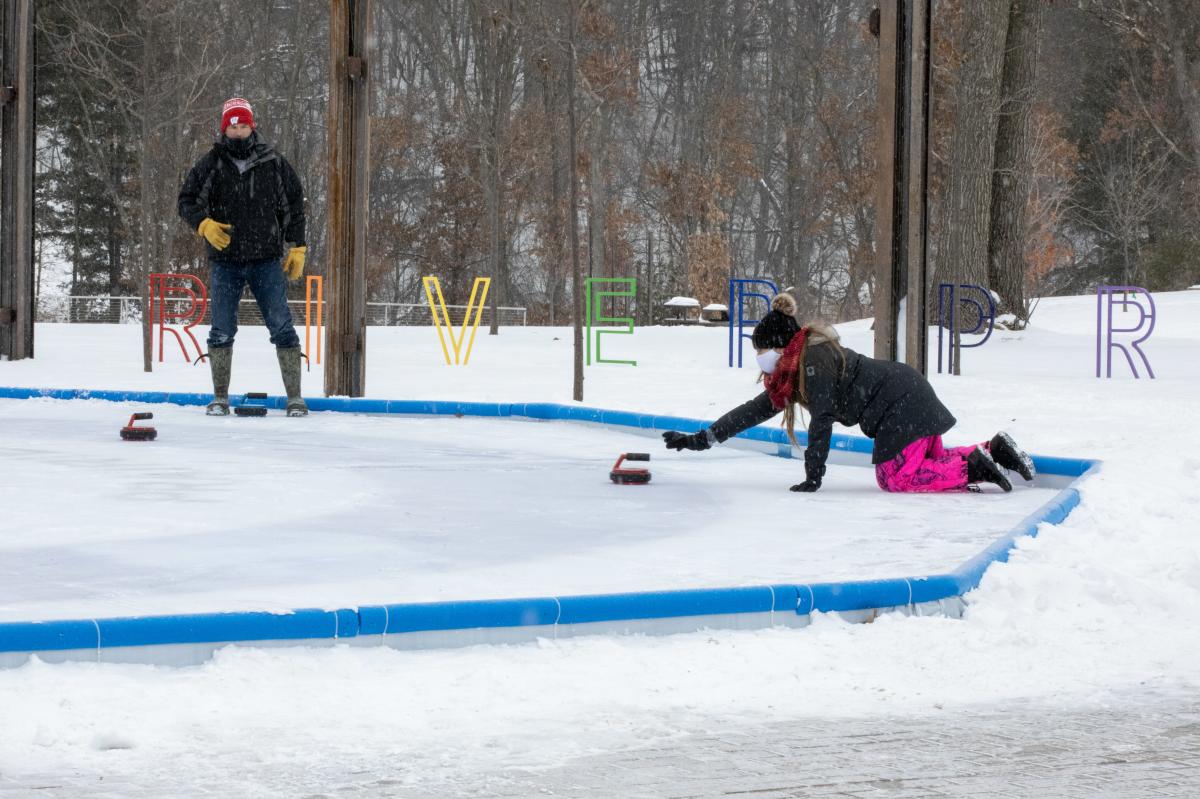 You're probably asking yourself, "what is Crokicurl?". Well, let's dissect what this game is before we show you where to get the instructions on how to play. Crokicurl is a combination of curling and a Canadian board game called Crokinole. River Prairie was actually the first place to get a Crokicurl rink in the United States! To read more about the origin of this game and learn how to play, click here! One more thing to add: River Prairie hosts the US National Crokicurl Championships each year! If you want to participate, mark your calendars for Saturday, January 28, 2023 and stay up to date for registration details on the City of Altoona's Facebook page!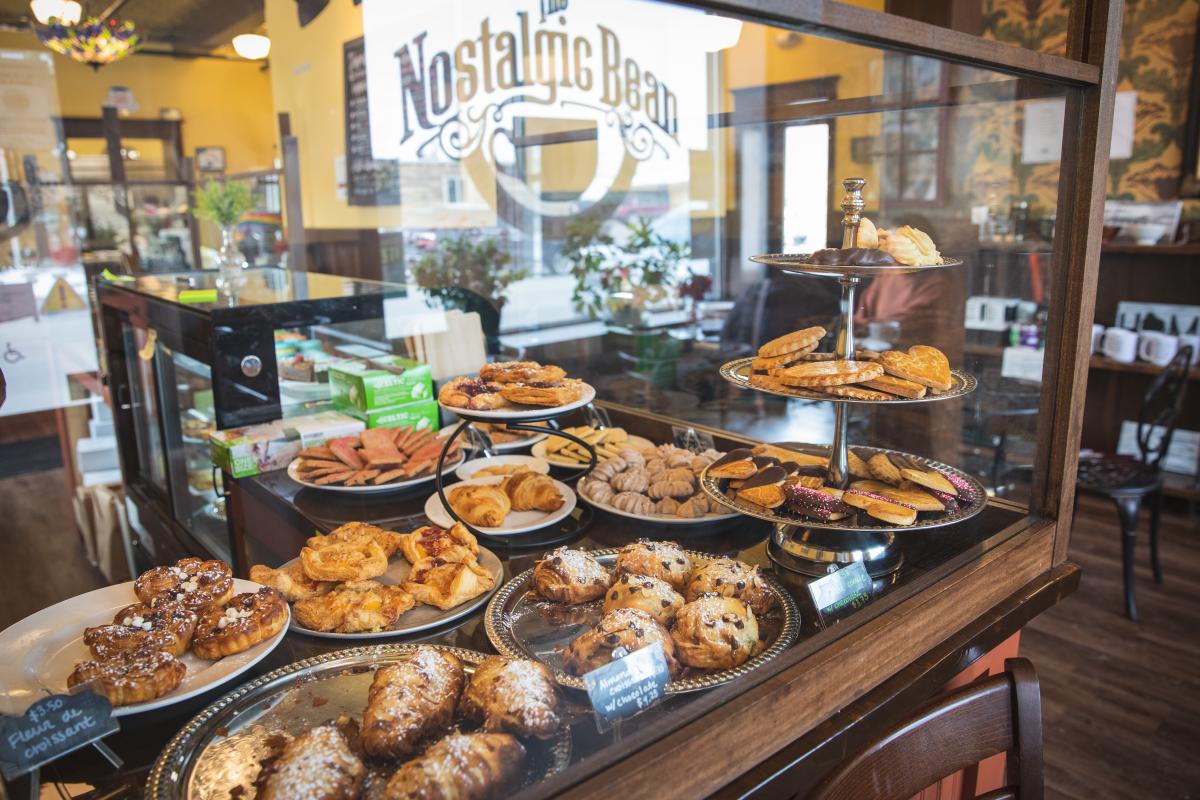 Anyone with a sweet tooth will love this one! Nostalgic Bean in Altoona makes all of their baked goods from scratch and it's hard to find pastries like theirs anywhere else in the Chippewa Valley. No matter your age, you'll feel like a kid in a candy store looking at all their goodies through the glass and deciding what to pick!

Cold beer tastes good no matter the season. Call up some friends and get your group over to Modicum Brewing Company for some beer flights and games! Modicum brews its beer right on-site and offers a rotating tap list of 12 beers. It's a great place to go when you're looking to get out of the house and do something fun.

Our friends at the city of Altoona have a great lineup of winter events that make up their Altoona Frosty Fun Series. The events include a virtual snowman building contest, a candlelit snowshoe hike, a rays of sunshine find, an ice fishing classic, the Jelly Bean challenge, a Crokicurl family fun tournament, and a fat tire race. To get dates and details for each event, click here!

Some lawn games aren't just made for the summer. Kubb, or otherwise known as Viking's Chess, can be played no matter the season. We even think playing it on snow is more fun than on grass! But, that's just us. Eau Claire is, after all, the Kubb capital of North America. Borrow a Kubb set from several area hotels or community attractions and set up your pitch in River Prairie!