Plan your dog-friendly visit to Eau Claire
Bringing your best fur friend to Eau Claire? We've got plenty of places for everyone to shop, eat, play and sleep.
Sleep: The Oxbow Hotel
The first floor of The Oxbow Hotel, conveniently located in downtown Eau Claire, is dog-friendly. Besides being one of the most interesting hotels in the Chippewa Valley (check out a vinyl or three at the front desk), you'll be within walking distance of miles of trails and plenty of shopping and food. 
Altoona alternative: if you need to be located towards the east side of the Chippewa Valley, consider the Staybridge Suites in the River Prairie development. It's also conveniently close to the trail system, and there is plenty of dining and shopping within walking distance as well. 
Or, if you are looking for another option, Metropolis is also a dog-friendly hotel! 
Brunch: The Lakely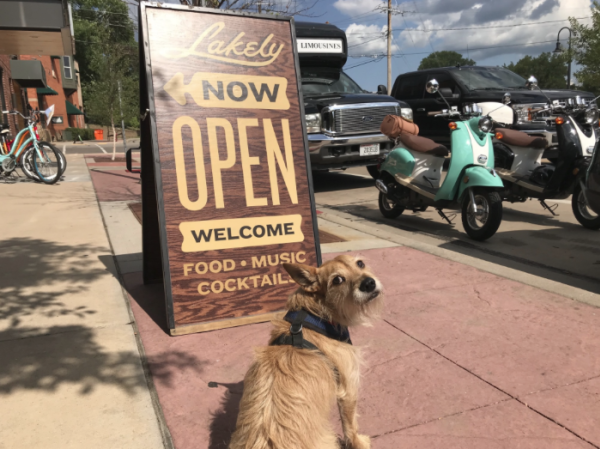 You'll have a particularly short journey to The Lakely if you stay at the Oxbow Hotel, as it's the hotel restaurant and home of what may be the best weekend brunch in downtown Eau Claire. The farm-to-table restaurant has a patio which is welcoming to dogs. The Lakely is also open for dinner every night.
Run Off Leash: Happy Tails Dog Park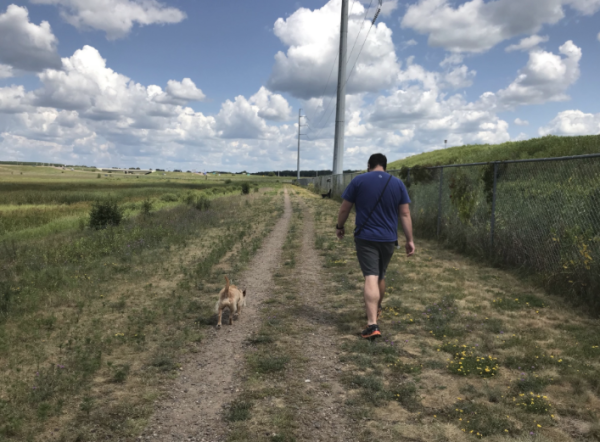 If you've got a dog that loves to run, you have to check out Happy Tails Dog Park in Chippewa Falls. At a massive 53 acres, there is space to wear out any four-legged friend. There are three different areas for you to choose from for your dog, depending on their size, activity needs and comfort levels. At my most recent visit, I clocked in a massive .9 miles walking the perimeter of the largest area (for large dogs and those comfortable with large dogs) so humans will get some fitness in as well! There are plenty of benches spread throughout the park, so you can easily let your dog get their socialization on and energy out while you relax on a bench nearby.
If you are near the south side of Eau Claire, be sure to check out Otter Creek Dog Park. Day passes are only $5 or $25 for the year.
Sample Some Leinies: Leinenkugel's Brewery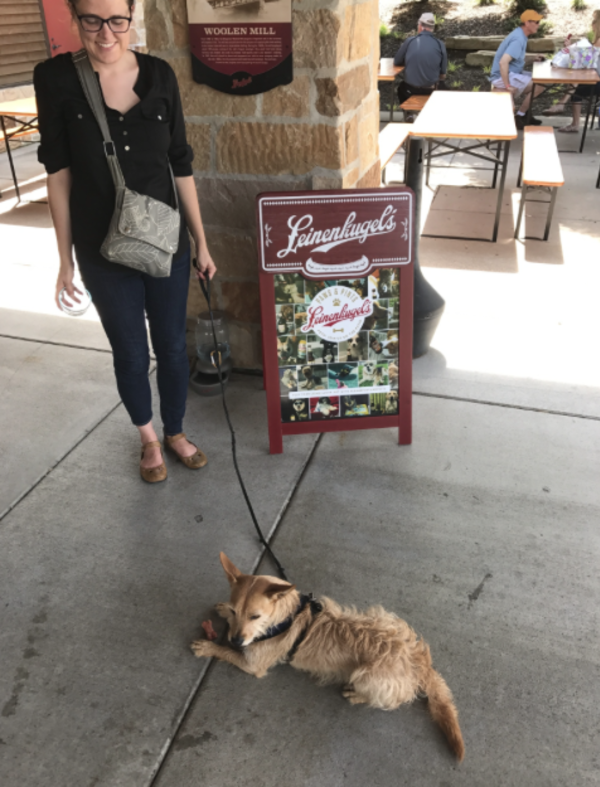 While only humans can go on a brewery tour, the pups are welcome on the Leinie Lodge patio. A portion of your group can go on the tour while you hang out with the dog, or you can simply enjoy the Leinie samples and skip the tour; I've done both when at the brewery with my dog and friends!
While in the area, don't forget to check out the second largest brewery in Chippewa Falls, Brewster Brothers Brewing Co. and Chippewa River Distillery. Dogs are welcome on their patio as well, though not on the rooftop patio.
Enjoy A Brew: Lazy Monk Brewing
There are many breweries to choose from in Eau Claire, but my favorite to take my dog to is Lazy Monk. There is a great outdoor patio space! If you've got a good boy or girl with you, they might even earn a doggie treat from the friendly bartenders. There's no food served at Lazy Monk, but there frequently is a food truck stationed outside.
Shop: Pet Food Plus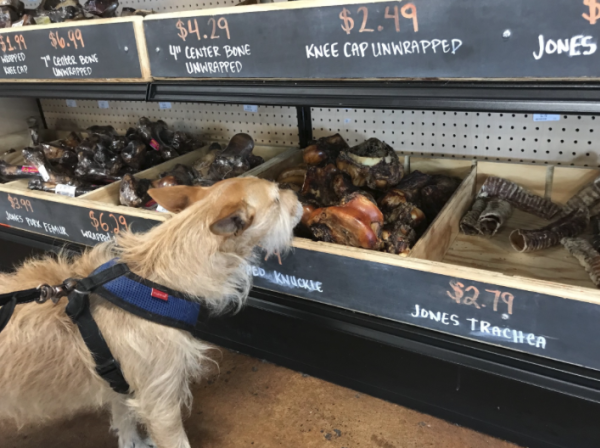 Did you forget something for your pooch at home? You'll want to go to Pet Food Plus, and you might want to go even if you did remember everything. There's always something interesting to look at (and smell), and the staff is the best in town. The store carries food and supplies for all sorts of animals, not just dogs, so don't forget your other pets.
While you're out and about with your pup, don't forget to take some snaps of your pet in your favorite places and share them with us using #CaptureEC.