Need some date ideas to wow your partner for Valentine's Day in Eau Claire?
Whether you're looking to do something fun, something romantic, or even something outdoors, this list has it all. Celebrate your everlasting love in Eau Claire with these date ideas!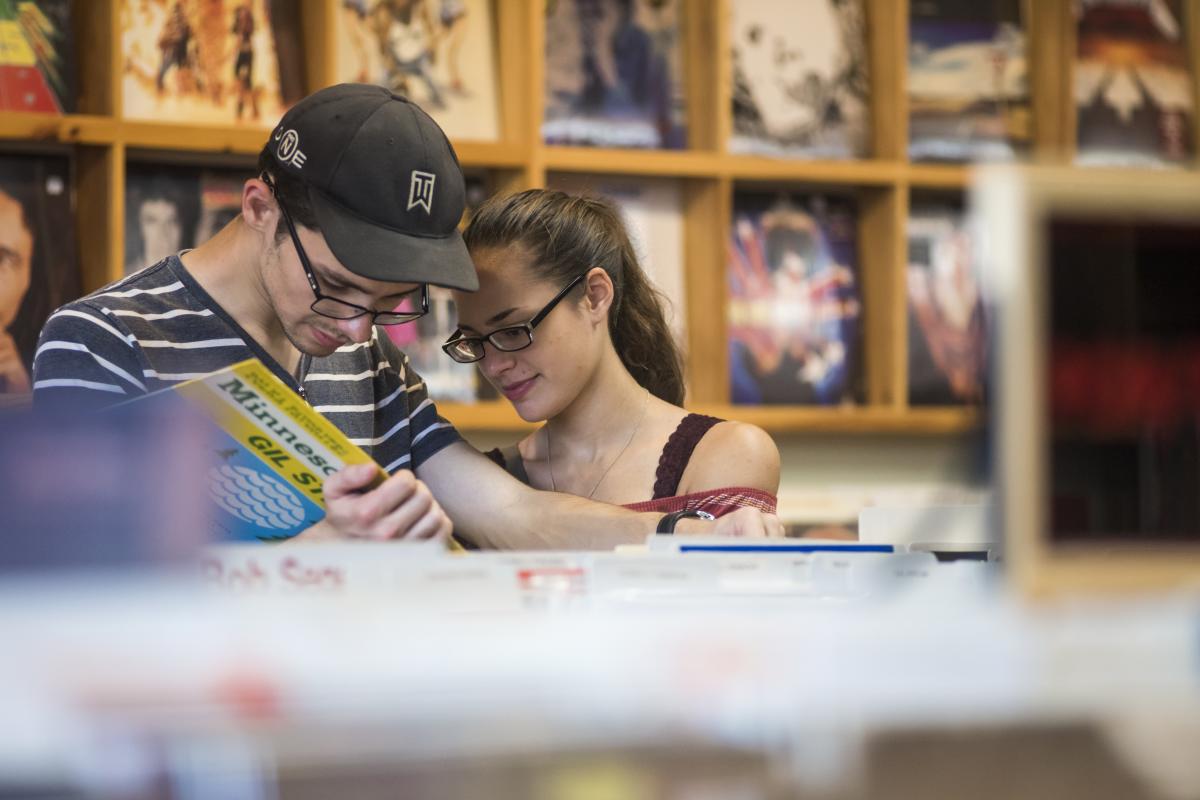 This one is for the retro couples that have a record player sitting in their home and love to collect vintage vinyl to listen to. Revival Records is located in downtown Eau Claire and has hundreds of albums for you to browse through. To commemorate this Valentine's Day, pick one that has your favorite love song on it!
Bring you and your partner back to the 70s with this date! When is the last time you both went roller skating? High Roller Skating Center will make you feel like you've traveled back in time as you both skate circles around the rink hand-in-hand while the DJ plays your favorite love songs. 
Make Valentine's Day sweet with a sweet treat from Ramone's! You can even try something fun like ordering a new ice cream flavor for each other. 
A bowling date... classic. Head over to Wagner's Lanes, order a pitcher of beer from the bar, and start a game in your lane! Loser has to give the winner a kiss?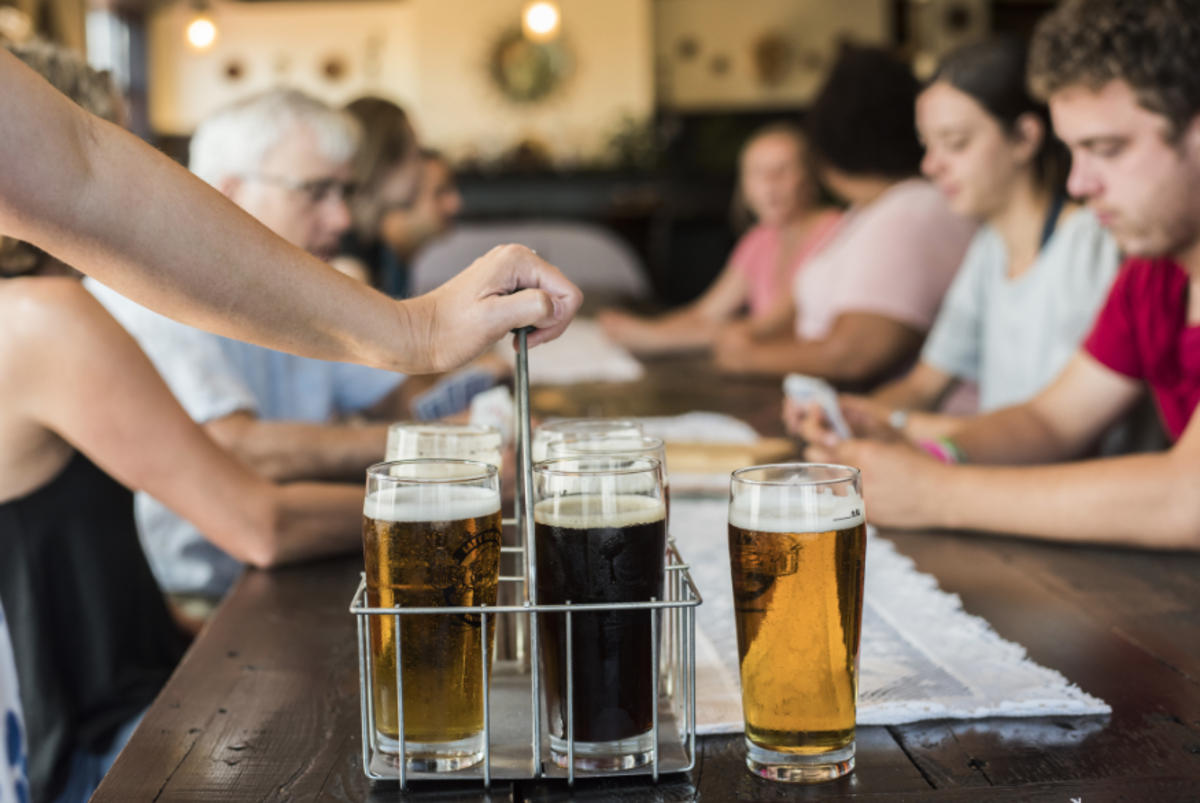 Pack up your deck of cards and bring them over to Lazy Monk. Once you get here, you can order a flight of beers to sip on and get comfy at one of the tables for your favorite game of cards. Try your hand at a Wisconsin favorite: Cribbage! Browse through a list of other breweries in the area here.
Did you know that Eau Claire is home to the LARGEST Sculpture Tour in the nation? Plan an afternoon of hunting down all of the sculptures that we have scattered throughout our city and pick your favorite one!
The first question you may have is, "What is the couples shopping challenge?". Here's what we know: you challenge your partner to buy something for them that is 1) their favorite color, 2) something that reminds you of them, and 3) an item you can use every day. Here's the twist... you must shop local! Set your budgets and see what your partner will surprise you with!
Live on the wild side and try out axe throwing together at Ironside Axe Club! If it's something you both have never done before, it'll be fun to create a memory of you both trying something new together! If you have done it before, make it competitive and interesting by making your own romantic bets for what the winner/loser has to do!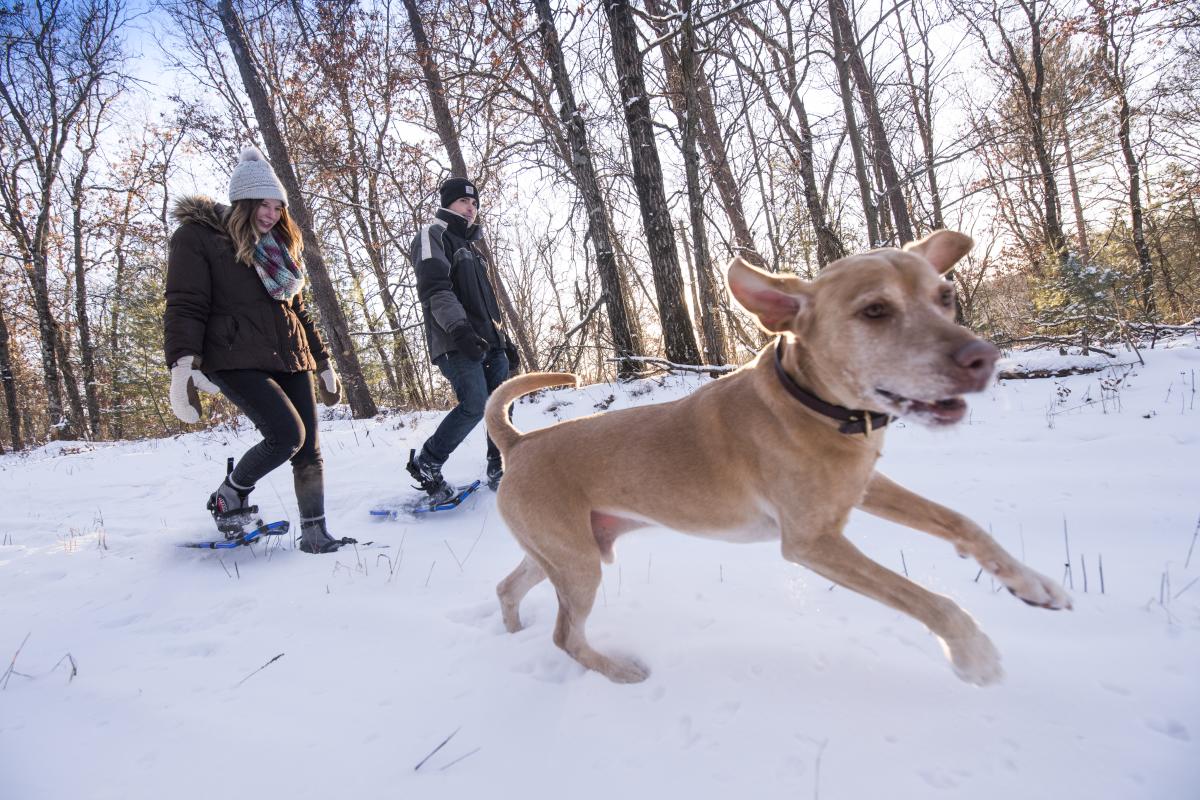 If there's snow on the ground and you're both craving a winter outdoor adventure, you can drive over to Tower Ridge County Park for some snowshoeing! The views here will definitely set a backdrop for romance. 
Sometimes you and your partner just want to feel like kids again. Action City is the perfect place to live out that dream. Equipped with trampolines, obstacle courses, arcade games and much more, you both will walk out tired and breathless after all the fun you have here.
Loving someone makes you feel like you're always standing on top of the world. That's also the feeling you get once you've climbed to the top of Mt. Simon. At the top, you and your partner can embrace in a quiet moment and enjoy the scenic views surrounding you.  

Show your love for brews at Leinenkugel's! You'll get a tour of this historic Chippewa Falls brewery and learn about all that it takes to create a bottle of their refreshing beer. The tour ends over in the Leinie Lodge where you can taste the brews for yourself from their bar and shop for Leinie's merchandise too.  
Change up the routine of dinner dates and make it a brunch date! The French Press has a menu that is bound to have something that you will love. Plus, the atmosphere inside is so cute and quaint making for a date setting that looks like something in your favorite rom-com.
Fun fact: Kubb can be played outside during all four seasons as long as you have a place to lay your pitch. River Prairie Park is the perfect place to do so! After you play your intense game, grab a bite to eat from any of River Prairie's surrounding restaurants like Cowboy Jack's, 44 North, Helix or Cabin Coffee Co.!
More to do in Eau Claire with the ones you love...