Looking for something fun to do this Valentine's Day? 
Whether you're single, in a relationship or looking for something to do with friends this Valentine's Day, Eau Claire has an eclectic array of things to do around the upcoming holiday. 
Dinner and a Show
1. Special Valentine's Day Date Package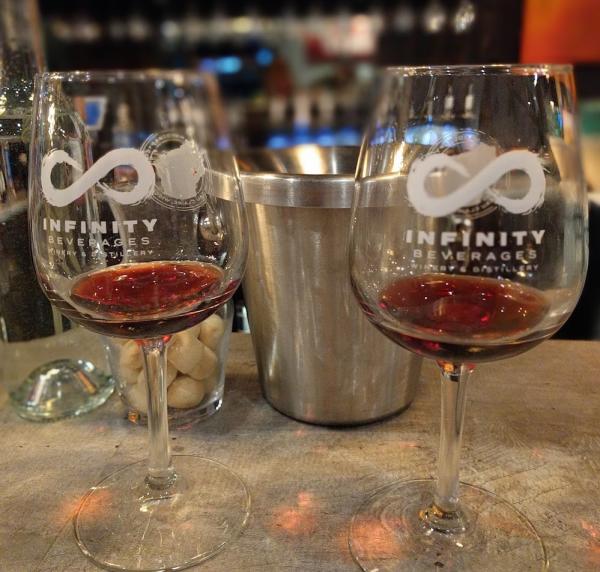 This package from Infinity Beverage Winery & Distillery includes a bottle of wine and a pairing plate for two with a rose to take home with you on Saturday, February 10th or Wednesday, February 14th. The cost is $45.
2. Valentine's Dinner and Date Night at Lazy Monk Brewing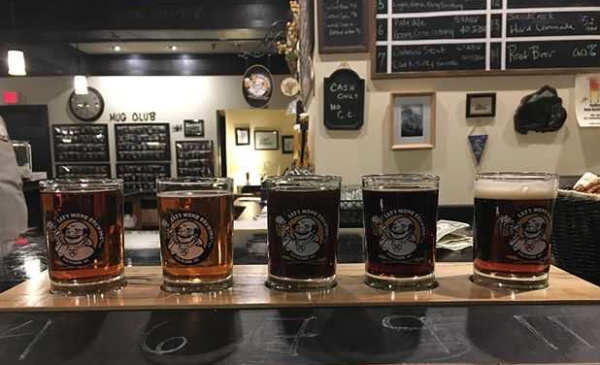 Lazy Monk Brewing is introducing a "love-infused" keg (just one!) starting at 5:00 P.M. February 14th. Also, there will be a candlelit dinner by Hickory Kist for $27 which features steak grillades and Valentine's dessert followed by a free comedy show by Clear Water Comedy at 7:30 P.M. 
3. Wheatfield Hill Organics Chocolate Tasting
Enjoy some chocolate samples at the Eau Claire Winter Farmer's Market and buy some treats as a Valentine's gift for yourself or a significant other. This event takes places at L.E. Phillips Senior Center from 9:00 A.M. until 12:30 P.M. on February 10th.
4. Wine Night at The Ivory Piano Bar Inc.
Grab your friends and join the Eau Claire Wine Guy for an evening filled with five wine and cheese pairings at the Ivory Piano Bar. The event is on February 12th at 6:00 P.M.
5. Open Mic Night at Cowboy Jacks
Celebrate Valentine's a day early and head to Cowboy Jacks in River Prairie for an open mic night on February 13th. Mics are on at 8:30 P.M. 
6. Open Mic Night at The Plus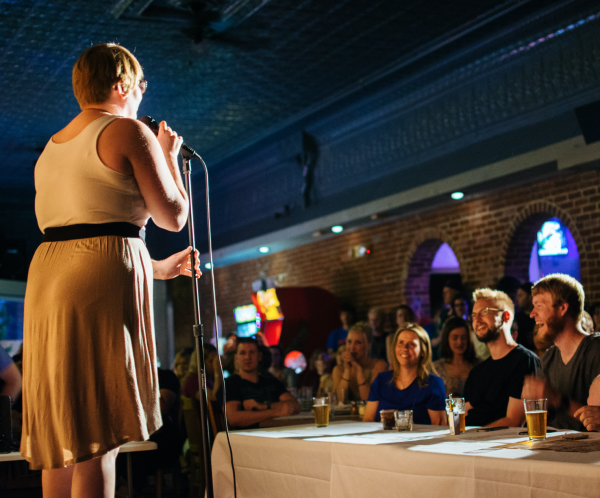 If downtown Eau Claire is more your scene, check out the open mic night at The Plus on February 13th. They start at 9:00 P.M.
Arts and Crafts
7. "Choix Roses: les Deux" Exhibition at Galaudet Gallery
Take a walk through Galaudet Gallery's free art display which exhibits floral designs in the form of roses, bouquets and botanicals. The artwork spans four rooms. They are open from 12:00 P.M. to 8:00 P.M. February 8th- May 15th. 
8. "Bread and Roses" Exhibition at Gauladet Gallery
While you're already at the Gauladet Gallery, experience illustrations by famous fashion designers such as Yves Saint Laurent, Karl Lagerfeld and Betsy Johnson. "Bread and Roses" is inspired by a quote from Rose Schneiderman: "The worker must have bread, but she must have roses, too." They are open from 12:00 P.M. to 8:00 P.M. February 8th- May 15th. 
9. Feed My People Bowl Painting Event
Spend the day after Valentine's Day decorating bowls for Feed My People's Empty Bowls event in March. This event takes place at Eau Claire Regional Arts Center from 6:00 P.M.- 8:30 P.M. on February 15th. It's free (wine and fun times are provided), but a $5 donation is suggested. 
10. Painting at The Paint Shack Studio
Go to The Paint Shack this Valentine's Day for a step-by-step how-to on a pre-picked art design. This event costs $40 for two 12x12 canvases, so bring someone special along. Make reservations ahead of time on The Paint Shack's website. The event is from 6:30 P.M.-8:30 P.M. on February 14th.
Friendly Events
11. Palentine's Day at Kgam Studio
Put on by Midwest Feminist and UWEC College Feminists, this event is "a party for you and pals!" Bring your friends to Kgam Studio for a pal-filled Valentine's Day weekend that includes a photo booth, food, artist market, spoken words and a donation drive. The event is on February 17th from 6:00 P.M.- 9:00 P.M. 
12. "Ramblin': A Night of Stories, Stand-up and Songs"
Put together by Jordan Duroe of Clear Water Comedy, this night at The Plus is sure to be a hilarious night out with friends for those not so into the Valentine's Day hype. The event is on February 15th from 8:00 P.M.- 10:00 P.M. 
13. "The Rocky Horror Picture Show"
UW-Eau Claire's UAC Films Commission is sponsoring a showing of cult-classic Rocky Horror at Davies First Floor Marketplace. Join in the late-night film screening where movie-goers can come dressed as their favorite characters and participate in an "interactive film experience." Cost is $2 for students and $5 for community members and takes place on February 10th at 11:59 P.M.
14. Name That Tune Trivia
Bring a group of friends for The Plus' trivia night from 8:00 P.M.- 9:30 P.M. on February 14th. They'll play a 90s/2000s song clip, you guess the name and artist and you can win prizes.
What are you doing this Valentine's Day? Share with us on social media by using #CaptureEC.