Working Together To Make A Difference
"To establish, maintain, manage and support, through public and individual effort and appeal, a place for the employment of persons who are disabled or disadvantaged, and to provide a means whereby such persons can enter into a gainful occupation." That is the overall purpose of the L.E. Phillips Career Development Center. But it also is much simpler than that; their mission simply is to work together to make a difference. 
The Career Development Center has been making an impact on the Eau Claire community and beyond since 1959. Only then, it was called, "The Shelter For Handicapped, Inc.". In 1977, the name changed to what it is today, the "L.E. Phillips Career Development Center, Inc." and it has continued to change the lives of many. Their mission has been to provide meaningful and appropriate vocational services, outreach services, and employment opportunities for individuals with disabilities or disadvantages and those services range from catering, custodial, packaging, printing, shipping & receiving, upholstery and woodworking.
All those services are offered to the Eau Claire businesses and the community. While the community gets a high quality product delivered in their hands or a performance of a 5-star service from the Career Development Center, they are in turn providing people with special needs or disabilities with the jobs, skills, and training that will help them succeed. Plus, the people at the center always have community at the top of their mind. While the effects of COVID-19 this year slowed many things down, it only sped things up at the Career Development Center. Their people got very busy making masks for the community. From this day, the Career Development Center has donated over 60,000 masks to the Eau Claire community. And their goal? 100,000 masks! As they prep for the season, they will also be making holiday-themed masks to 1) spread holiday cheer but also 2) to stop the spread of COVID-19. Their generosity and kindness never cease to amaze. So, how can we give back to this amazing group?

Now that you know about the gem that is the L.E. Phillips Career Development Center, you can shop and support their local organization. Talk about perfect timing with the holidays approaching! The Career Development Center works hard to build products that will be used everyday in the lives of many. When you're stuck thinking of what to get for that one person in your life this year, check out some of these fun and cool items the Career Development Center sells through their online store!
For The Game Fanatics
What would life be without games...? BORING! The Career Development Center makes games that you can play both indoors and out and even take with you on the go! Their "bags" boards would make the perfect gift for a Wisconsin/Minnesota sports fan that needs a new lawn game. Uh, oh... did we just spark the whole "it's actually called "Cornhole" debate? If there's one thing we can agree on it's that this would make a pretty rad gift.
How about a Cribbage board in the shape of Wisconsin/Minnesota from the Career Development Center too? You can bring that with you when you head to the Brewing Projekt with your buds for some friendly competition and some brews! The Career Development Center also sells yard dice and "Topple Tower" which is essentially the life size version of "Jenga". You cannot go wrong with a game gift from the Career Development Center this season!

For The Handy Men & Women
The Career Development Center sells a Socket and Wrench Set that will make for the perfect gift for someone who always loves having their tools handy. The set includes a combination of wrenches in a variety of sizes, a drive ratchet, and sockets in a variety of sizes. The set comes in a black case with two metal clips to keep the case closed along with a handle on the top for easy transportation. This is one of those gifts that everyone will need at some point in their lives; why not get it from the Career Development Center?!
For The Military Families
To remember everyone that is deployed, the Career Development Center screen prints and sells "Red On Friday" t-shirts. Each shirt is $10.00 and half of the proceeds from each t-shirt benefit local veterans service organizations. When you order this particular item, you're supporting far more than just one organization and really getting into the holiday spirit by practicing the gift of giving.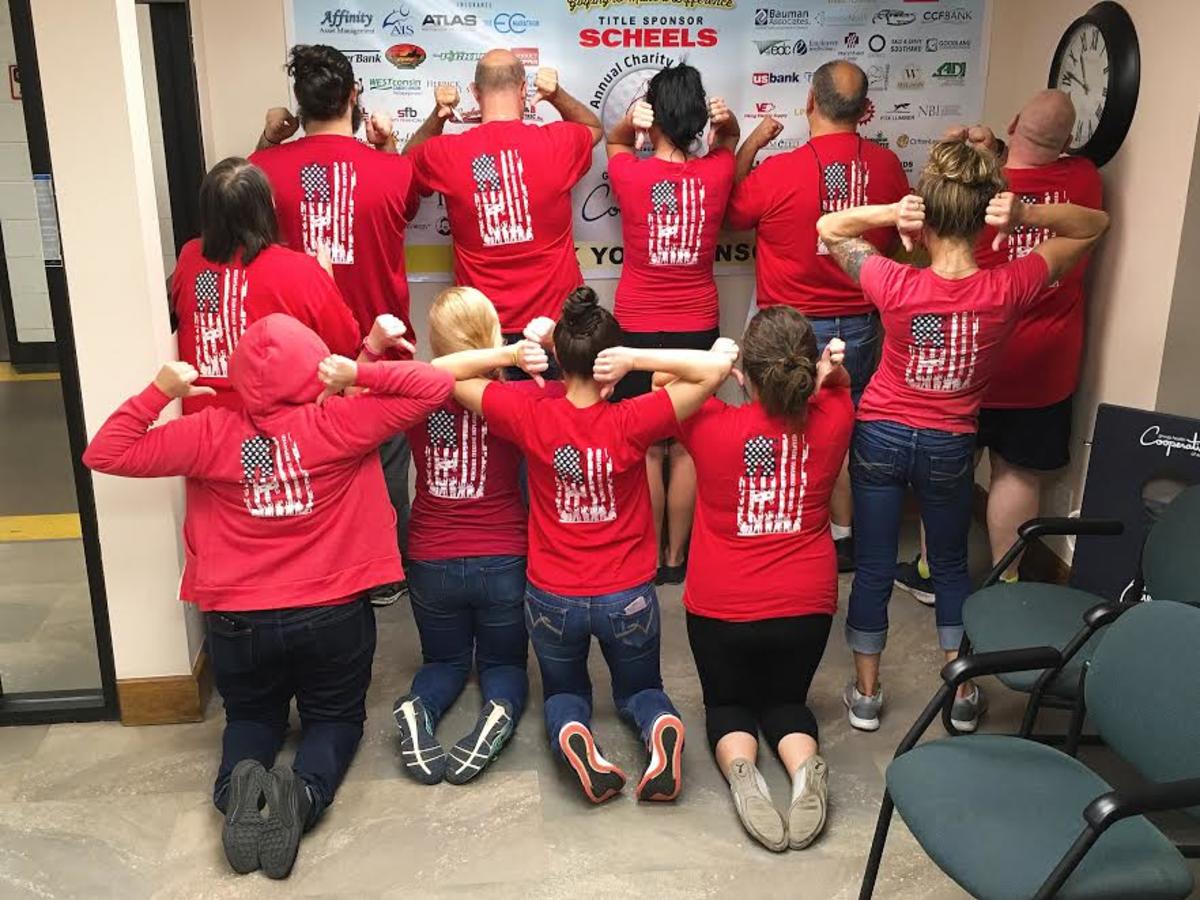 For The Party Planners
When cooking for a large party is out of the question, look to the Catering Department at the Career Development Center. From breakfast, to appetizers, to desserts, the Career Development Center has your back. Not only will the fruits of their labor be delicious, they'll be presented in such an impressive manner that you'll want all your guests to marvel at it too. Just take a peek at their menu and give their catering department a call to place your order!
Clearly, there is no shortage of what the L.E. Phillips Career Development Center can do and saying the Chippewa Valley is lucky to have them would be an understatement. To further support the Career Development Center, you can donate to their organization online and even give back by volunteering at the facility yourself. Don't miss out on the Career Development Center's Annual Golf Outing next year. Scheduled to take place on August 6, 2021 at Hickory Hills, the event hopes to generate proceeds to upgrade their facilities, purchase new equipment, and support their programs and services. Each year 350 golfers attend to enjoy games, prizes, raffles, a silent auction, food, drinks and much more. So, mark your calendars next year for this wonderful cause. In the meantime, their mission is a good reminder for us all as we go into the season of giving thanks...let's work together to make a difference.