If you could take your kids to ONE place for a full day of fun, where would you bring them? Before you jump to answer that question, let us plead our case for why that place should be River Prairie in Altoona, WI. River Prairie is just a short 3-mile drive from downtown Eau Claire and it has its own character and charm that is definitely worth experiencing with your family. Here are the 6 reasons why River Prairie is a kid's paradise. 
It's safe to say that ice cream is the way to a young kid's heart. When the adults give the green light for a sweet treat, River Prairie has a place where you can pile your ice cream cones high with scoops. 44 Below located at 44 North serves up some serious sweetness and is worth each and every bite.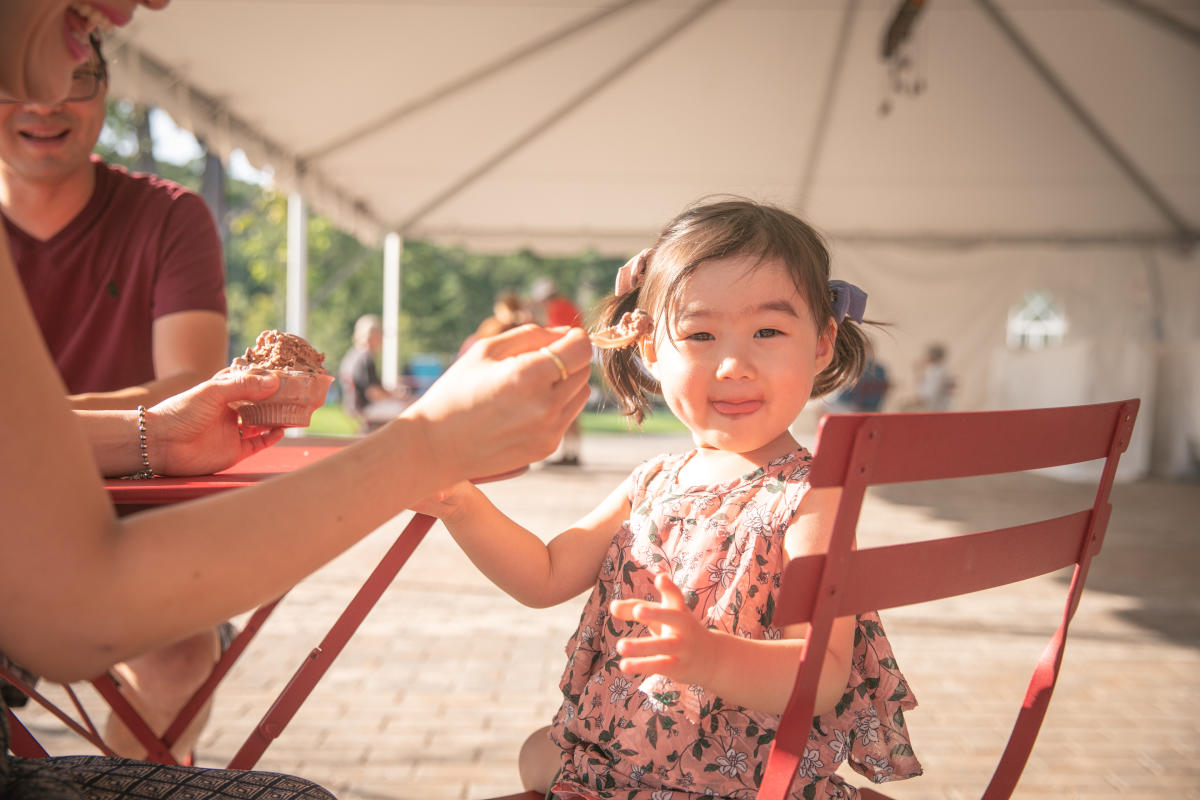 2. The playground is the perfect place to let their imaginations run wild
They can run, climb, slide, and just play however they'd like at the River Prairie playground. Let their imaginations run free; the playground can be a castle, the ground can be lava, and they can be heroes running around trying to save their kingdom from going up in flames. That scenario might be a little dramatic, but you get the idea. This is a place where kids can just be kids!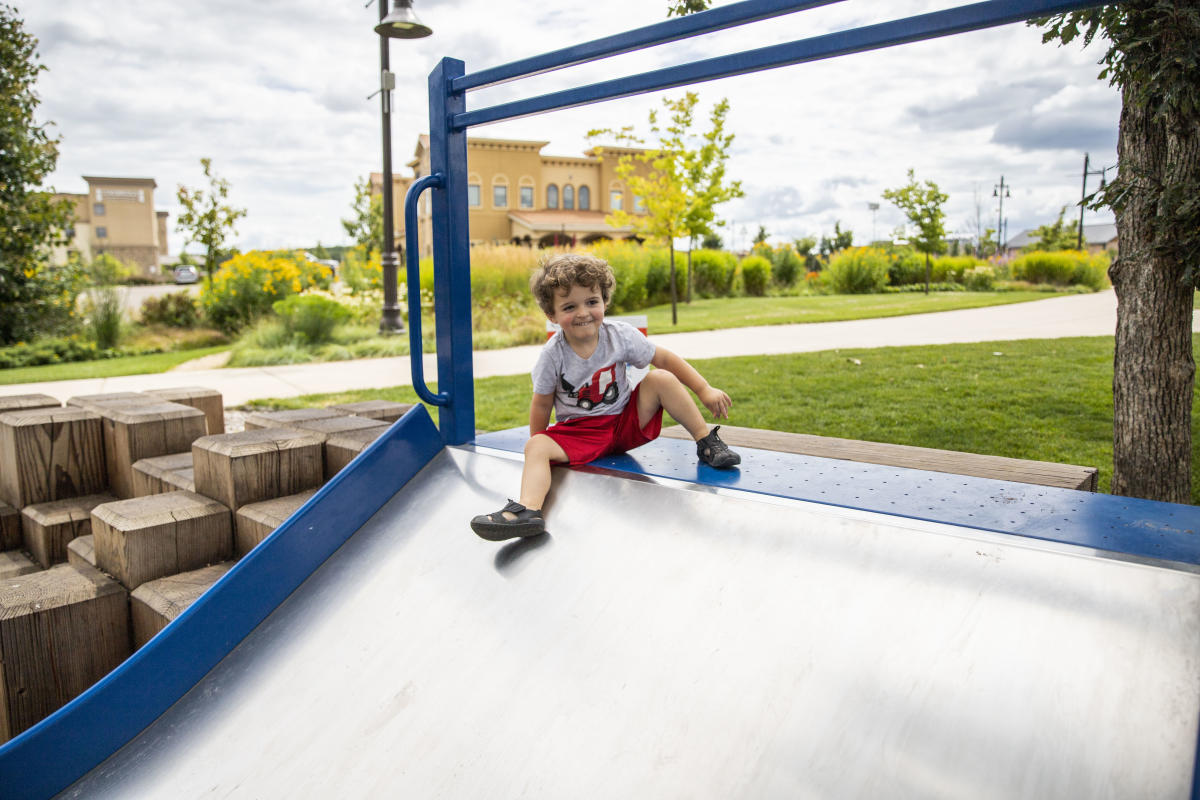 3. There are places to cool down and splash on hot summer days
River Prairie has both a splash pad where water shoots up and sprays in the air and a man-made stream that peacefully meanders and runs through the park. This stream is perfect for the little ones who want a place to wade or just dip their toes. On a hot summer day, it's just what the kids will need to cool down while having some fun outside too.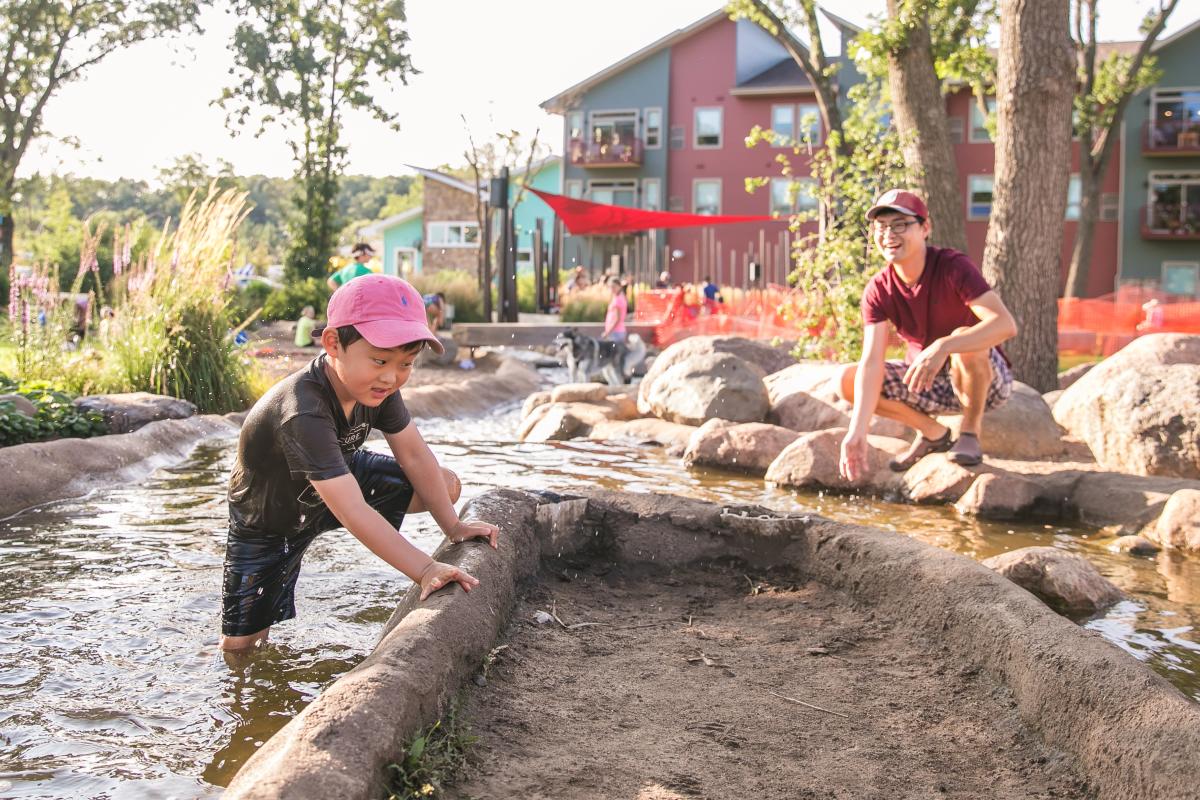 The trolls are three solar-powered sculptures that lay dormant until you find the specific tile to wake them up. Once you find the right one, the trolls wake up from their slumber and let out some fun musical sounds. To find the trolls, look for them in between Cowboy Jack's and 44 North. Fun fact: the mastermind behind this project comes all the way from Sweden! Karl Johan Ekroth created the artistic and musical design and the project came to life with some help from Artisan Forge Metalworks right here in Eau Claire at Artisan Forge. Will you dare to wake the trolls?!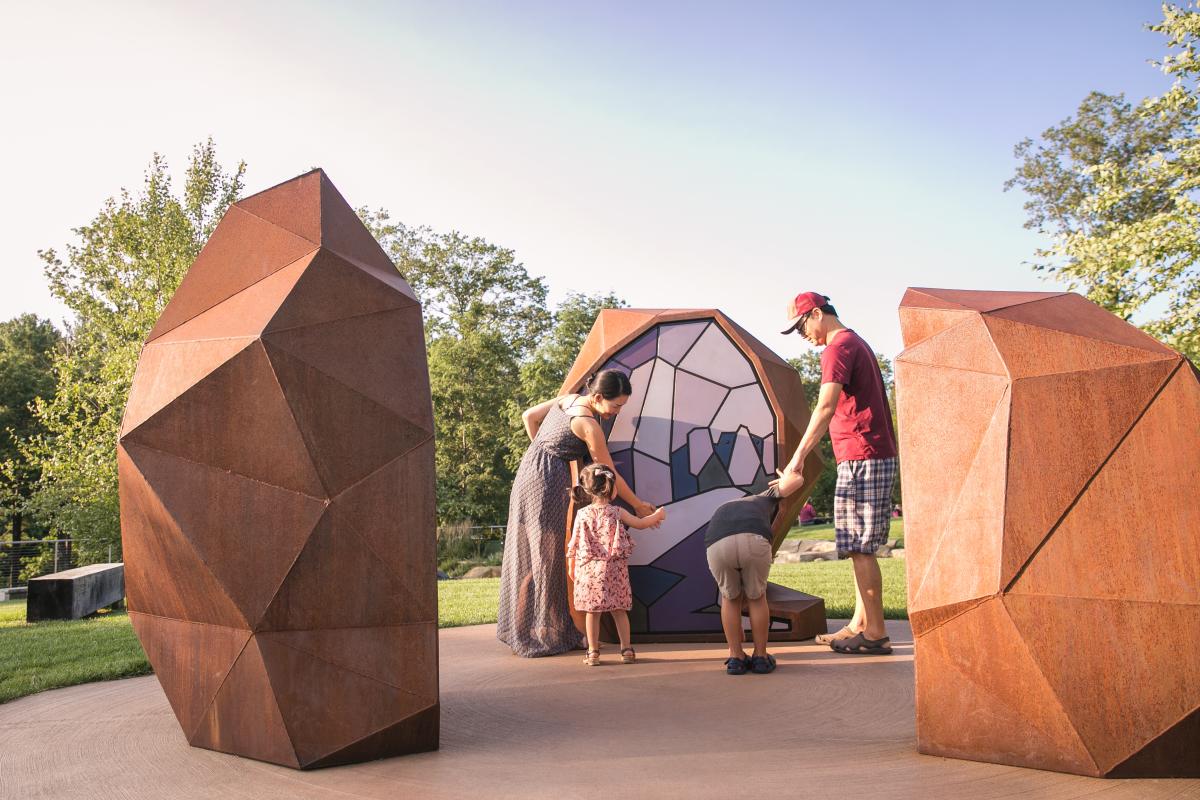 As soon as your kids walk inside 44 North, their eyes will light up. The first floor of 44 North is an arcade filled with a variety of different games. The kiddos can load up their cards with game credits and go head to head to see who can get the most tickets. Afterward, head to the large wall of prizes to redeem your earnings! While the kids play, the adults can feel free to pull up a seat at the bar and grab a drink. But, no judgment if you're a kid at heart and want to join the kids in the arcade for some skeeball!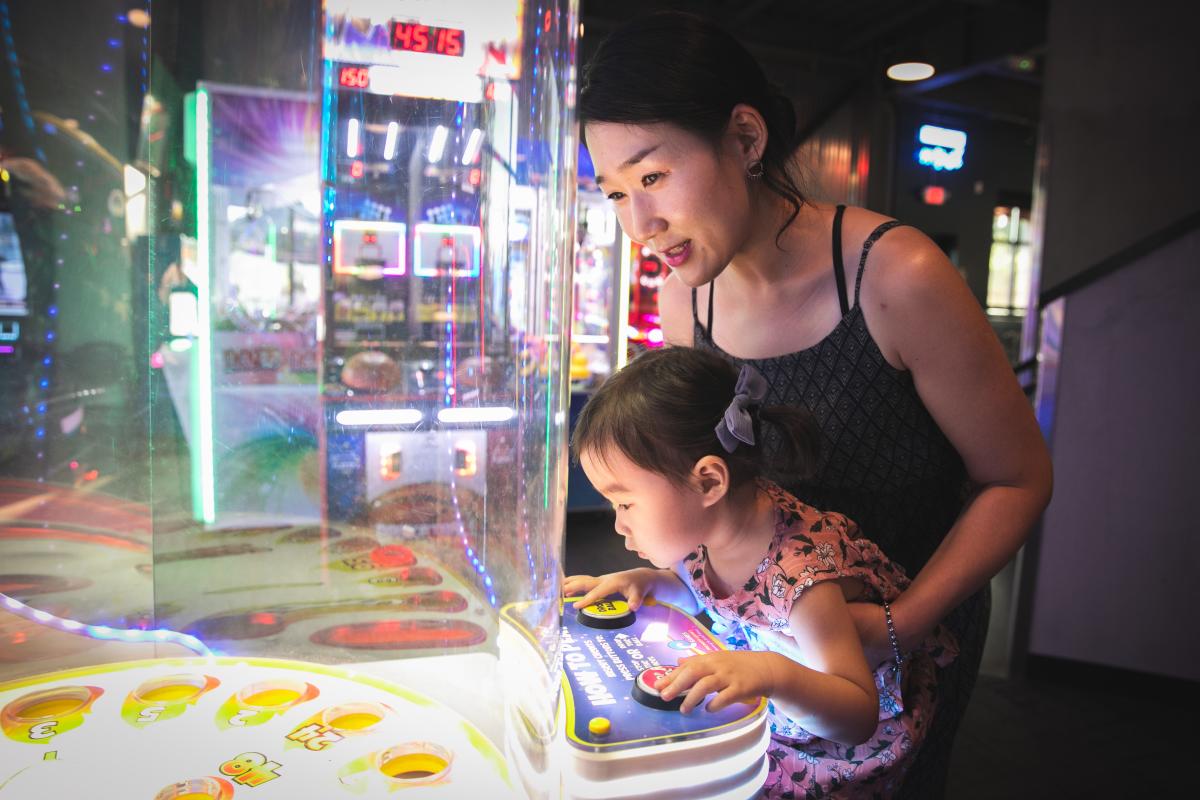 6. River Prairie's Summer Concert Series is a serious party
If there's one thing we know about kids, it's that they have A LOT of energy. What better way to tire them out than with a concert?! They can dance and sing along at River Prairie's outdoor summer concert series! There are 3 different free concerts throughout the week: Kickin' It Country on Monday nights and Music On The Plaza along with Rock'n On The River on Wednesday nights!  Bring your lawn chairs, some refreshments, and let's see some of those rad dance moves!