Ultimate Midwest Indie Road Trip from La Crosse, WI to Eau Claire, WI
If you're craving a scenic Wisconsin road trip, stop searching. This is it. Eau Claire, WI, just less than two hours north of La Crosse, WI is the perfect destination for folks who want to get a good look at the beauty that is western Wisconsin. We've picked out a few stops along the way that give you a good mix of scenery from Highway 53 and Highway 35, otherwise known as the Great River Road. Strap yourselves in for what you'll see along Highway 35 because the sights are epic. Travel and Leisure named the Great River Road one of the "7 Best Midwest Road Trips in the U.S." As you ride up north to Eau Claire, part of your trip will be accompanied by the greatest views of the Mississippi River, lush Wisconsin valleys, and chiseled limestone bluffs. Start your car and pull up the map because we are going on a road trip to Eau Claire, WI!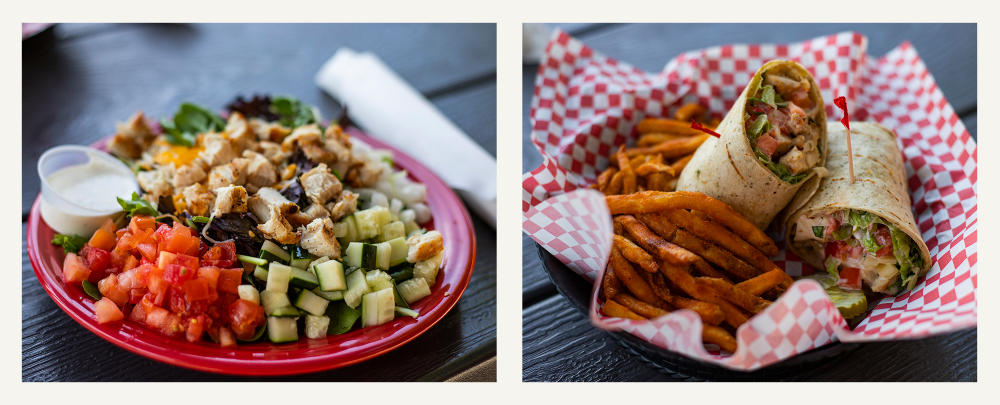 If you are heading out for a road trip, we recommend doing it on a full stomach. To fuel you for the ride, Red Pines Bar and Grill serves up delicious bar food and craft beers. It gets even better. The backyard at Red Pines has a great view of Lake Onalaska that's nice to look at while you chow down on your meal. If we were food critics, we would give this place a 10/10. Our recommendation: the Key West Chicken Wrap!
If you like this, check out Northern Tap House in Eau Claire!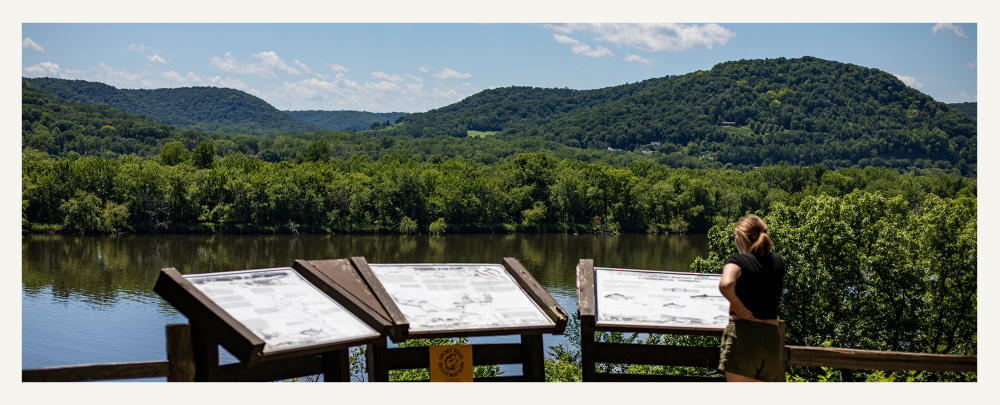 Did you pack your hiking boots? You'll need them for this stop! Perrot State Park, where the Mississippi River and Trempealeau River meet, offers hikes up 500-foot bluffs and trails right beside the river bank. This guarantees some breathtaking views from both high and low. Even driving into the park itself, you feel like you are being hugged by the trees that hang over the road! Fun fact: Perrot State Park is so unique to southwestern Wisconsin because there are goat prairies perched high on the bluffs!
If you like this, check out Phoenix Park in Eau Claire!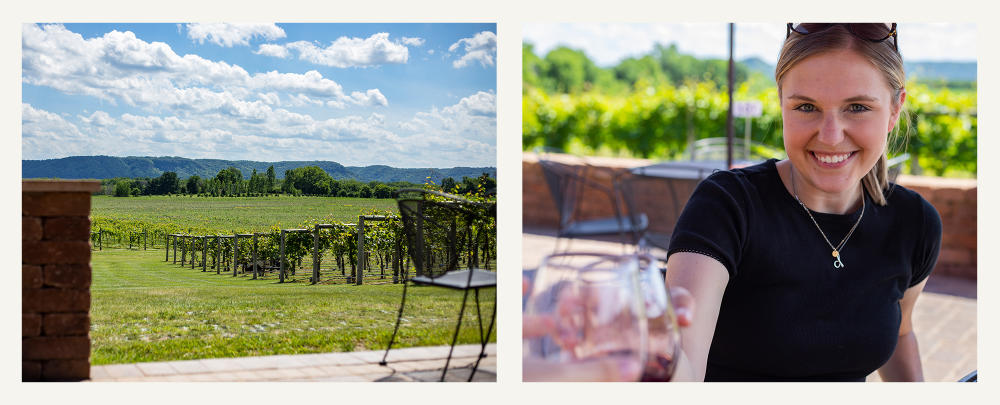 Don't get too comfortable in the car; this stop isn't too far from Perrot State Park. However, it'll make you feel like you've teleported yourself to Napa Valley in California. Needless to say, the views here are unbelievable and the wine is absolutely brilliant. Elmaro prides itself on award-winning wines and the family roots that helped grow the winery to what it is today. Elmaro offers three different flights: dry, semi-sweet, or sweet. Each flight includes three wines to taste but, why limit yourself to just that?! After the flight, you'll want to order yourself another glass or maybe even a bottle to bring home! 
If you like this, check out the wineries in Eau Claire!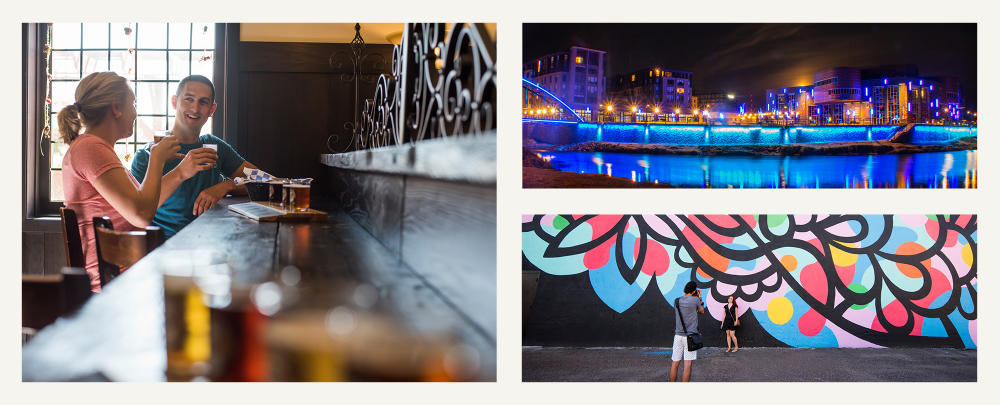 The wine tasting doesn't have to stop in Trempealeau! Now that you've made it to Eau Claire, there are several other wineries to tour in our neck of the state. If wine isn't your cup of tea, we have breweries too! No matter what you choose for your itinerary to explore Eau Claire, you will get the ultimate taste of what makes us the indie capital of the midwest. As soon as you arrive, you'll immerse yourself in our arts and culture scene that makes us who we are. You can check out the work of local artists with the sculpture tour or muse over the many colorful murals. If you are in need of more recommendations or have any questions, give us a ring at 715-831-2345 or message us on Facebook.
Alright, let's fuel up that tank and hit the road. The road and Eau Claire await you! We'll see you soon!
Make It a Foodie Road Trip!