Eau Claire, WI is a city that's always on the move. Meaning, Eau Claire is home to very active locals who love to use our trail systems to run, jog, walk, or even bike. Who says visitors and travelers can't get in on this? Here are some of our favorite places to go when you want to explore Eau Claire by foot while getting some exercise too.
The Chippewa River State Trail starts at the heart of downtown Eau Claire, Phoenix Park, and travels south along the Chippewa River for about 30 miles all the way to Durand, WI. Along your run, you'll encounter many different scenic views, a variety of habitats, and maybe some cool critters and birds. Use the Chippewa Valley Trail Map to help guide your running route.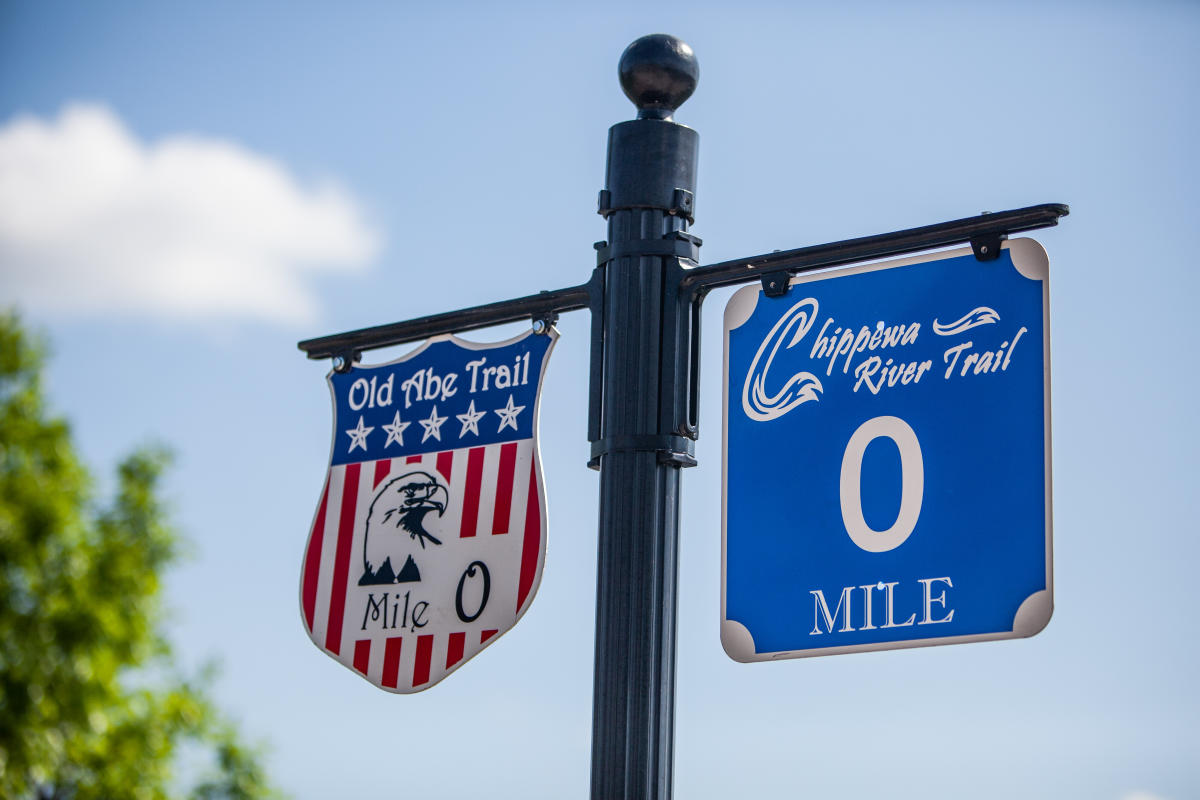 Typically during the winters, people put running/jogging/walking outside on the back burner because it can be tough and dangerous to move by foot on snow/ice. Not in Eau Claire. Wintermission Eau Claire was formed as a program to reduce social isolation and support outdoor physical activity in the winter. With the city's help, there is a 4-mile winter recreation path that is plowed with high priority after snow events making it safe and accessible for runners to use. You could say it "begins" in Phoenix Park (since it's a loop) and it passes by iconic Eau Claire spots like Carson Park, Water Street, and parts of downtown Eau Claire.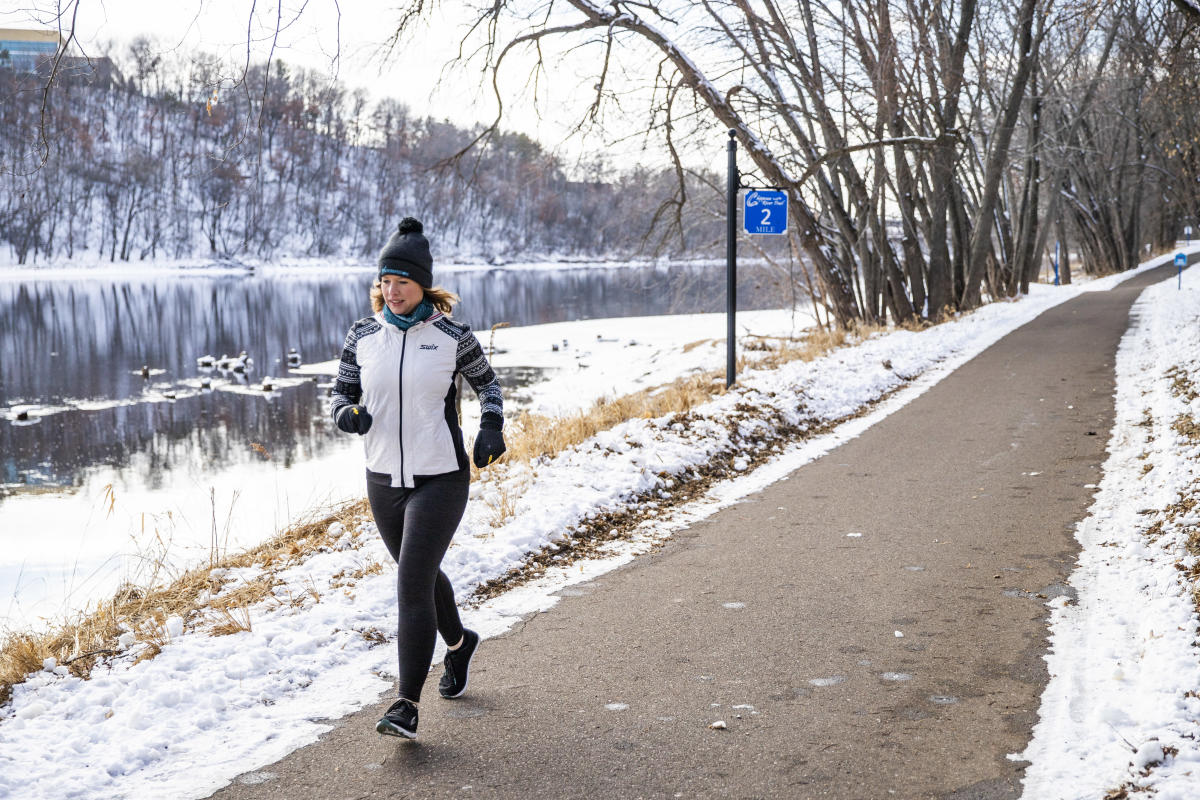 River Prairie Park is located in Altoona, WI, just a short drive from downtown Eau Claire. If you're staying at the Staybridge Suites during your visit, this will be the perfect run for you considering it will be right outside your door! There is a paved trail that runs along the Eau Claire River and is essentially a giant loop that will connect you to other parts of the River Prairie business district. There are also several races that take place during a handful of River Prairie's events like the Ginormous Pumpkin Festival! Stay up to date with what's going on in River Prairie by visiting their event calendar and following them on Facebook and Instagram.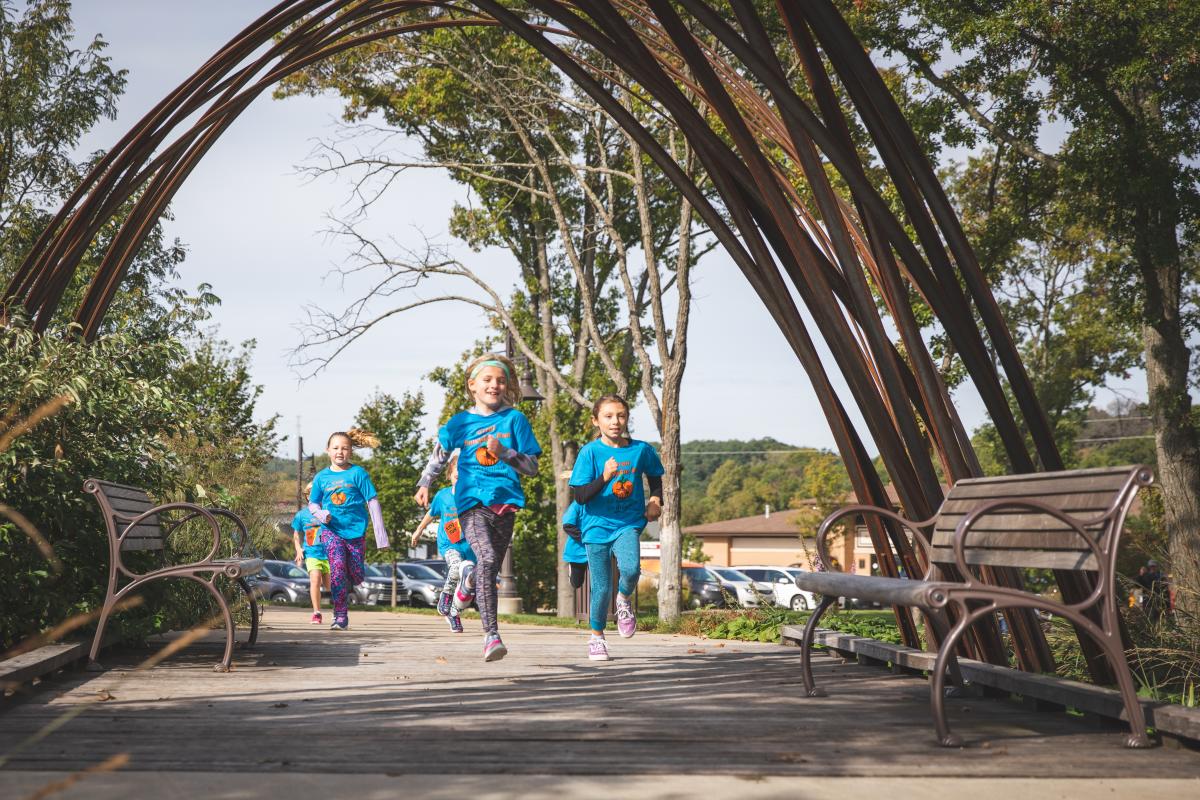 If you want more of a "cross country" running terrain, plan for your run to be in Lowes Creek County Park. This park is a nice change of scenery if you've grown tired of running through cityscapes.  All of the trails at Lowes Creek are multi-use, so make sure you're on the lookout for potential bikers.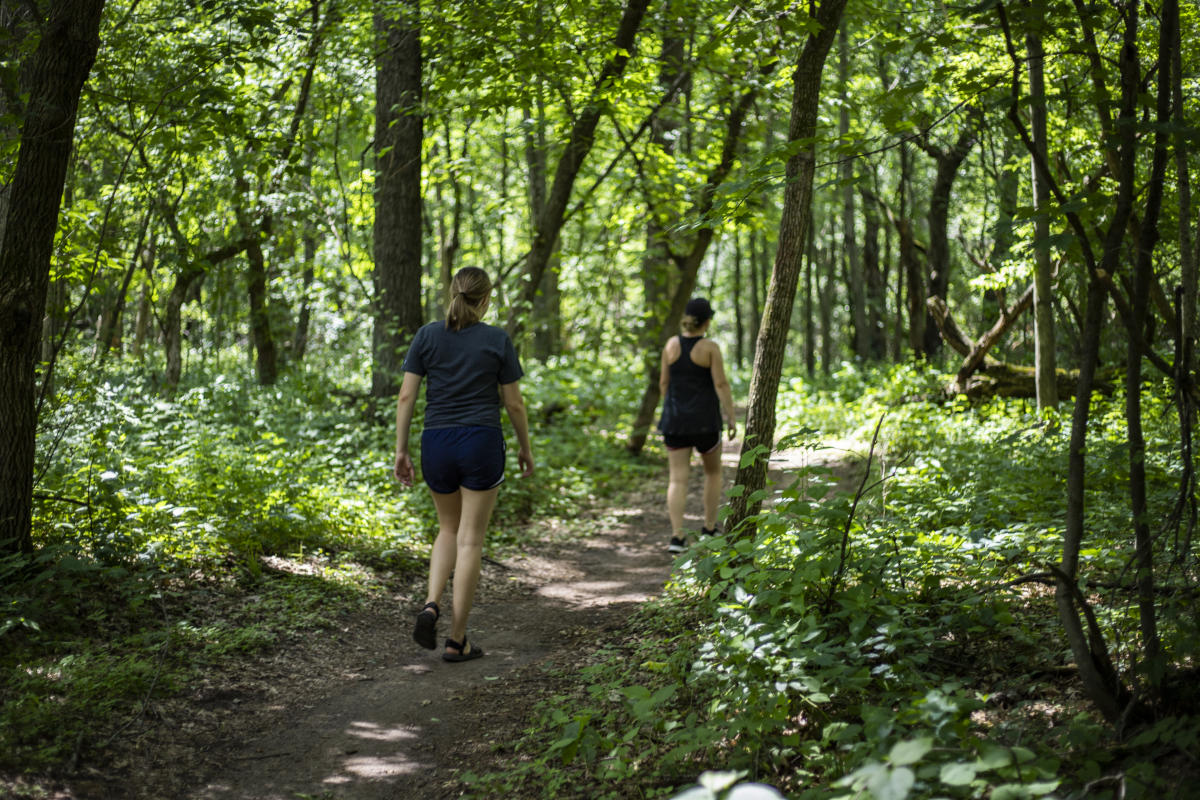 Eau Claire is home to many bridges. So many that some like to call Eau Claire "The City of Bridges". With that being said, there's a good chance you'll encounter one or two on your run.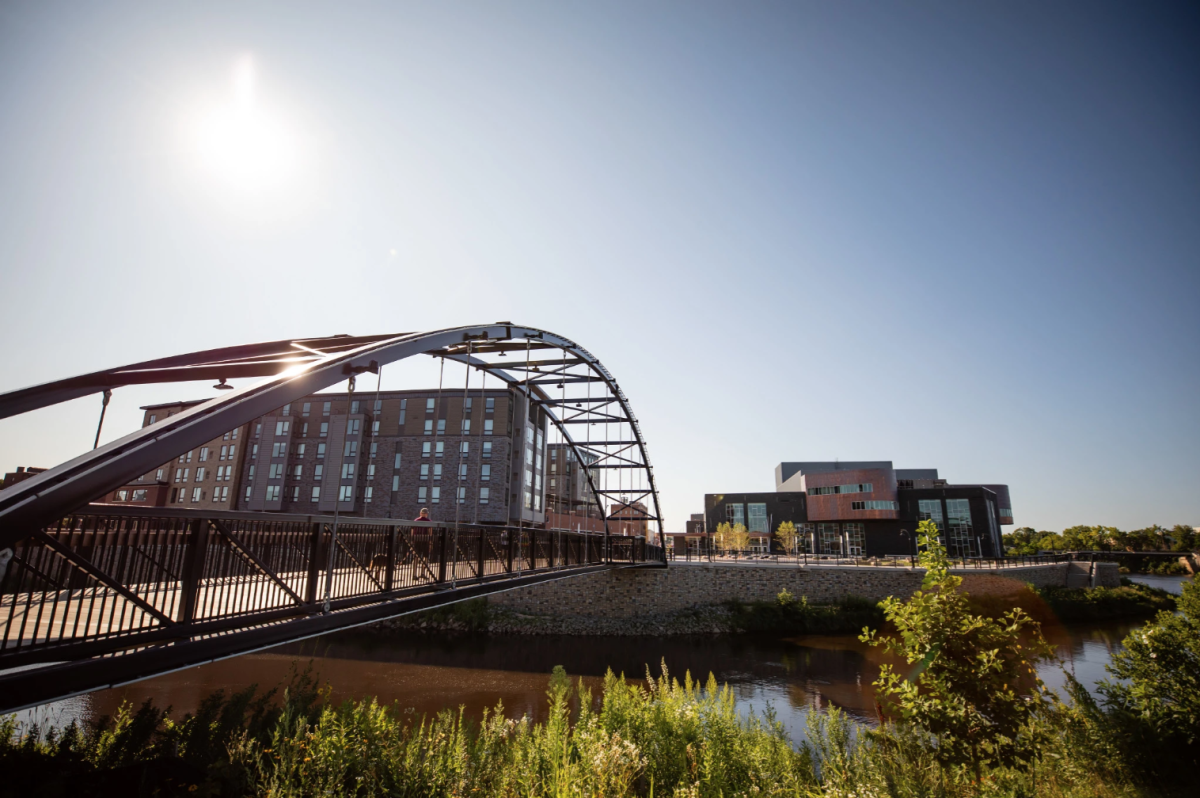 Photo Credit: Travel Wisconsin
Races
Looking to beat your personal records and race against others? Check out the Eau Claire Marathon (a Boston qualifier) that takes place in our city annually. There also are several shorter races that take place in Eau Claire but are just as fun to participate in like the Shamrock Shuffle in March, the Turkey Trot in November, and the Run Santa Run 5k in December. Stay up to date with what's happening in Eau Claire with our event calendar or better yet, sign up for our e-newsletter for event updates and news to go straight to your inbox!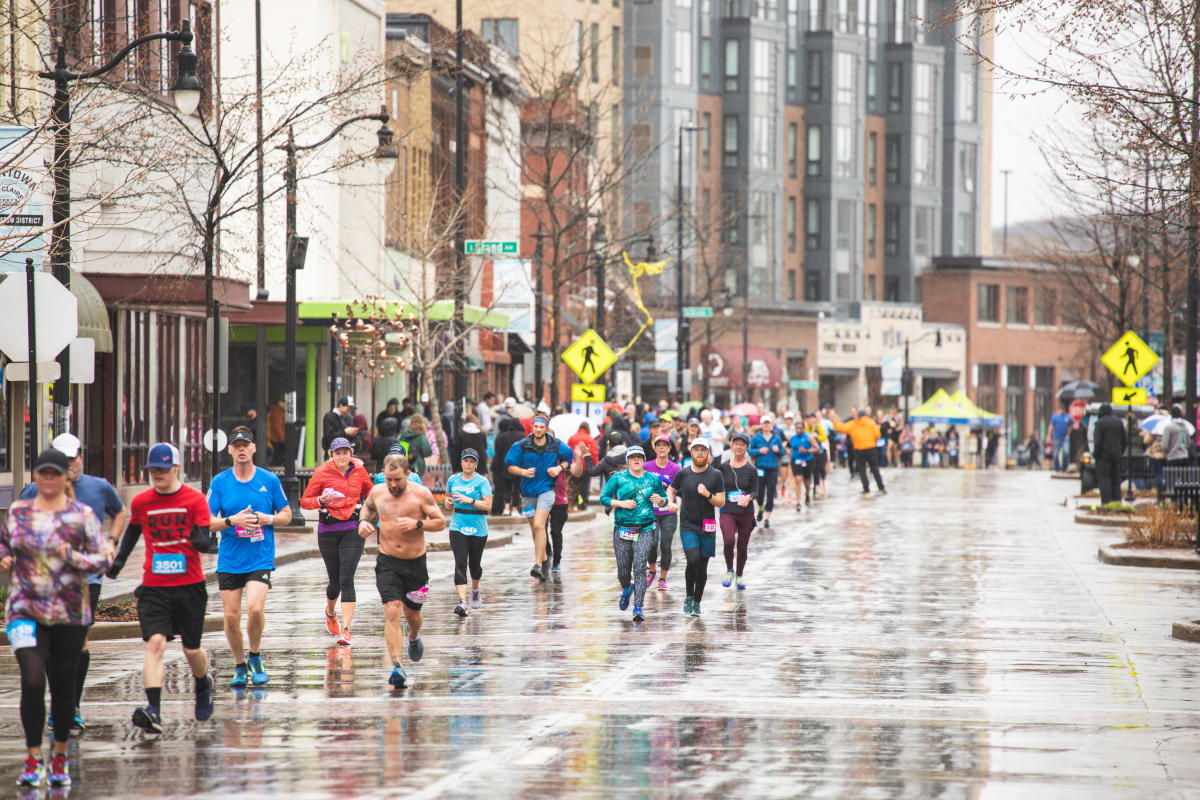 Make sure you are well-equipped for your run by visiting Blue Ox Running in downtown Eau Claire. The store is owned by runners themselves, so their expertise will help you make sure your next run in Eau Claire is one with both support and style.