About Wintermission
Wintermission Eau Claire is a groundbreaking program to reduce social isolation and support outdoor physical activity in winter. Eau Claire is one of three Wintermission cities and will help set new standards for winter friendly cities in the United States by developing a unique winter city strategy. Wintermission is led by 8 80 Cities, a non-profit organization based in Toronto, Canada and is supported by the Robert Wood Johnson Foundation Global Ideas Fund at CAF America. The Eau Claire Wintermission core team involves participation from the Cities of Eau Claire and Altoona, the Eau Claire City County Health Department, UW-Eau Claire, Visit Eau Claire, and the Wisconsin Economic Development Corporation.
Become a Winter Advocate!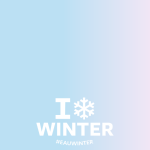 Use this Facebook profile picture frame to show your winter pride and embrace the winter months. By downloading this profile frame, this means:
You are not complaining about the winter months. 
You invite your family and friends to winter events and activities to avoid social isolation.
You participate in recreational activities such as snowshoeing, cross country skiing, or sledding.
You use #EauWinter!
Want to make sure winter continues to be great in our region? 
Wintermission Press Releases
Stay Up-to-Date with Wintermission on Facebook!