The snow is gone, finals are done, kubb is being played, and the mosquitoes are out. It must be summer! With summer comes one of the great traditions that we as Americans hold dear. Not grilling out and music festivals (but those are good too), but the Fourth of July Fireworks. It is the one day a year where it is okay to strain your neck as you stare at the sky. Eau Claire has an impeccable fireworks display every year, but you don't exactly need to fight the crowds for a good view. Here are the top five places to watch the fireworks in Eau Claire while we continue to practice social distancing: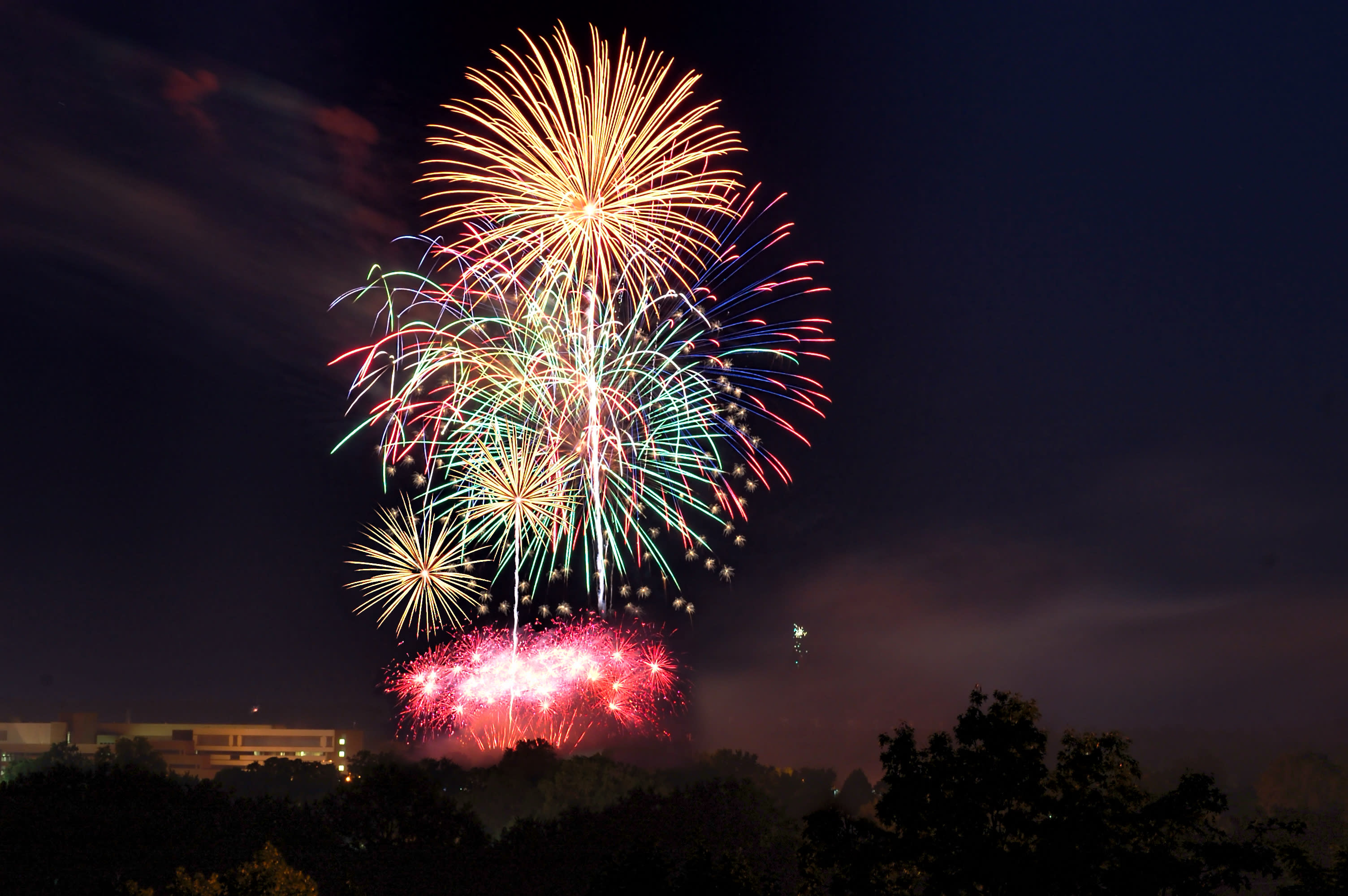 1. Carson Park. During what we would consider a "normal" year, this is where the fireworks would be set off. The fireworks light up the sky right above Half Moon Lake and kids are cracking glow sticks and running around enjoying one of the best nights of summer. Although the firework launch location has moved, Carson Park remains a great choice to bring a blanket to and set up camp at because there is lots of space to cover making it an optimal location to support social distancing!
2. Half Moon Beach. If the beach is your ideal setting to watch fireworks from, this is the one! People that prop up their lawn chairs at Half Moon Beach have a front row seat of the show while the fireworks usually pop right above Half Moon Lake. Although the fireworks won't end up right above Half Moon Lake this year, getting sand in between your toes and eating red, white, and blue popsicles just screams summer. 
3. Lakeview Cemetery. Don't let this one freak you out. Yes, it's a cemetery, but there is a park portion as well that is right along Cameron Street. It is a beautiful park across the lake from Carson Park. Some people know about this and others don't but, now you do! It may be a little spooky and out of the ordinary but, you can see the fireworks perfectly and can socially distance!
4. Phoenix Park. At the heart of downtown Eau Claire, Phoenix Park makes the picture-perfect spot to catch the fireworks from. An advantage to Phoenix Park is that you can see a beautiful sunset over the confluence of the rivers. A sunset and fireworks? Save us a spot! (Six feet away, of course ;))
5. Mt. Simon. This one is a bit of a hike, but haven't you heard that a good view is worth the climb?! Mt. Simon is a hill just north of downtown that you can hike to the top to to see the entire city of Eau Claire. After getting the best view of the glitter and glow from the fireworks, you can watch the splendor of the cosmos unfold in the night sky. If you happen to be in need of a date idea on the 4th of July, this is it. Pro tip: don't forget to bring your flashlight!
6. Your Backyard. This year has changed the way we see a lot of things. This includes how we can see fireworks. Safety during this time is the first priority so, to help encourage social distancing, Eau Claire County moved the launch location of our fireworks to ensure that all of Eau Claire can see the fireworks without leaving their home! The fireworks will also be streamed virtually on WEAU channel 13 and you can listen live with I-94 and WAXX 104.5. Let's light the grill, bring out the potato salad and get this watch party started!
Summer flies by so fast, so let's enjoy it! These days are long and warm mixed with memories new and old. Make this Fourth of July one for the books. Happy birthday, America! 
Last Updated: July 1, 2020 by Demi Cimiaskaite