The snow is gone, finals are done, kubb is being played, and the mosquitoes are out. It must be summer. And, with summer comes one of the great traditions that we as Americans hold dear. Not grilling out and music festivals (but those are good too), but the Fourth of July Fireworks. It is the one day a year where it is okay to strain your neck as you stare at the sky. Eau Claire has an impeccable fireworks display every year, but you don't exactly need to fight the crowds for a good view. Here are the top five places to watch the fireworks in Eau Claire: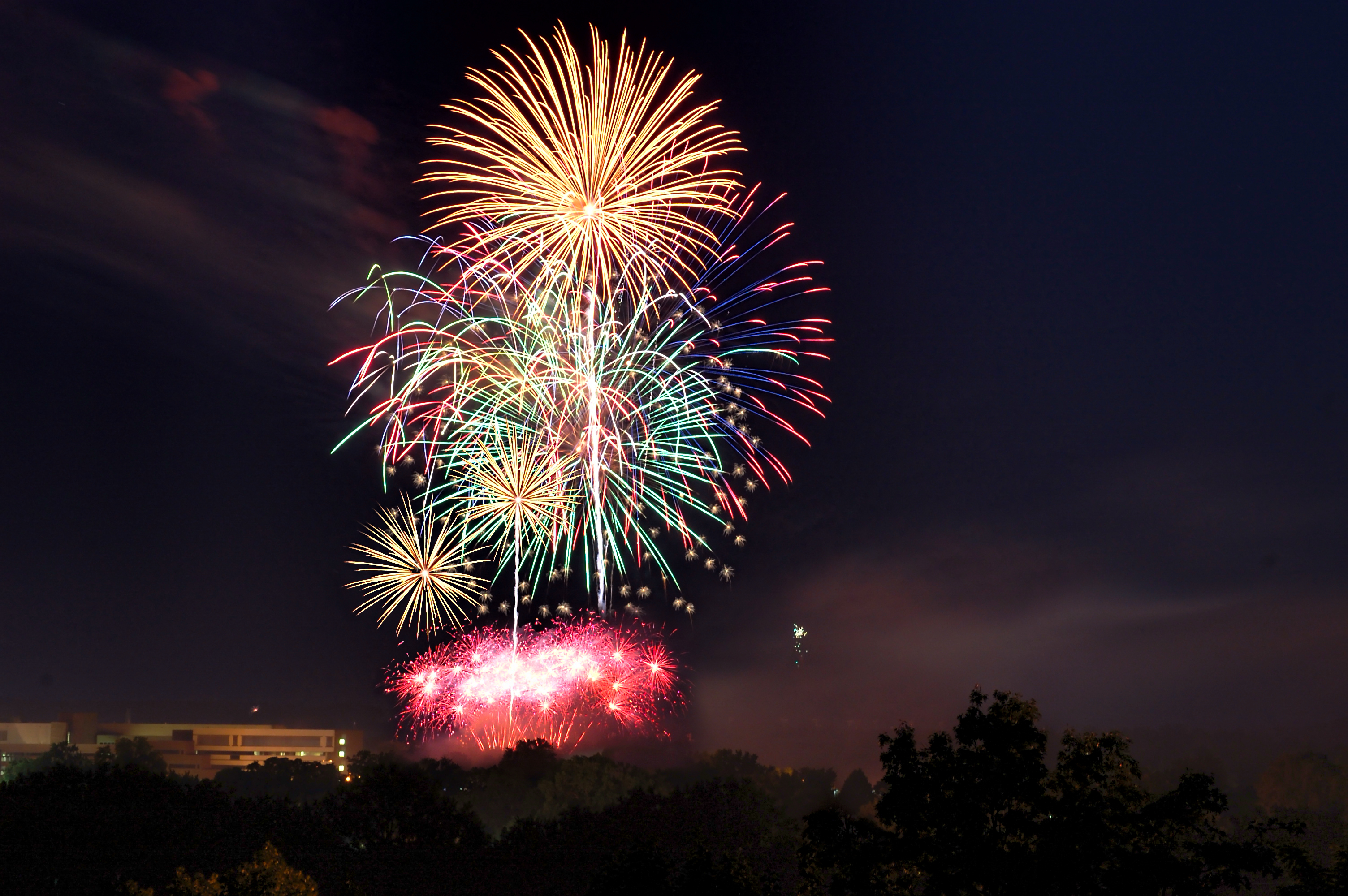 1. Carson Park. Okay, this is obvious, but it is still a good place. This is where the fireworks are set off over Half Moon Lake. The stadiums are opened so that spectators can watch the spectacle from the baseball diamond or the football field. There is tons of people having fun, lighting sparklers and glow sticks, and having a great time. There's also a cool musical accompaniment that goes with the show. That's where I go.
2. Half Moon Beach. Not a lot of people know that Half Moon Lake has a beach at all. I'll admit it is a bit hidden, but it is worth your time beyond the fireworks. You may be able to hear the music from Carson since it is just across the lake. It'll be a beautiful Wisconsin evening watching fireworks with sand between your toes. That is an awesome day in my book.
3. Lakeview Cemetery. Don't let this one freak you out. Yes it's a cemetery, but there is a park portion as well. This is the portion right along Cameron Street. It is a beautiful park across the lake from Carson. Some people know about this, and others don't. I'm not sure why. You can see the fireworks perfectly and traffic will be a bit lighter per se, but it is close to a cemetery. I think that it is a perfect spot to watch fireworks.
4. Phoenix Park. This is a bit further out than the first three, but it still a cool spot. An advantage to Phoenix Park is that you can see a beautiful sunset over two rivers and downtown. You'll be in the heart of a beautiful city and an awesome park. Plus there is plenty of space for kubb.
5. Mt. Simon. Yes, this is a bit weird and a bit of a hike, but it is worth it. Mt. Simon is a hill just north of downtown that if you hike to the top, the entire city can be seen. It's an awesome view, but it can be a bit dangerous since there is no official trail to the top, just some basic paths. But, after the fireworks, you can watch the splendor of the cosmos unfold in the night sky.
Yes, summer is here. The days are long and warm mixed with great memories of summers past. Make this Fourth of July memorable and see the fireworks in Eau Claire. They won't disappoint.