Getting engaged - you only have one chance to get it right but no pressure! Eau Claire is full of wonderfully romantic and enchanting locations that will be the perfect spot for you to get down on one knee. Browse through our list and pick a spot to make a part of your love story!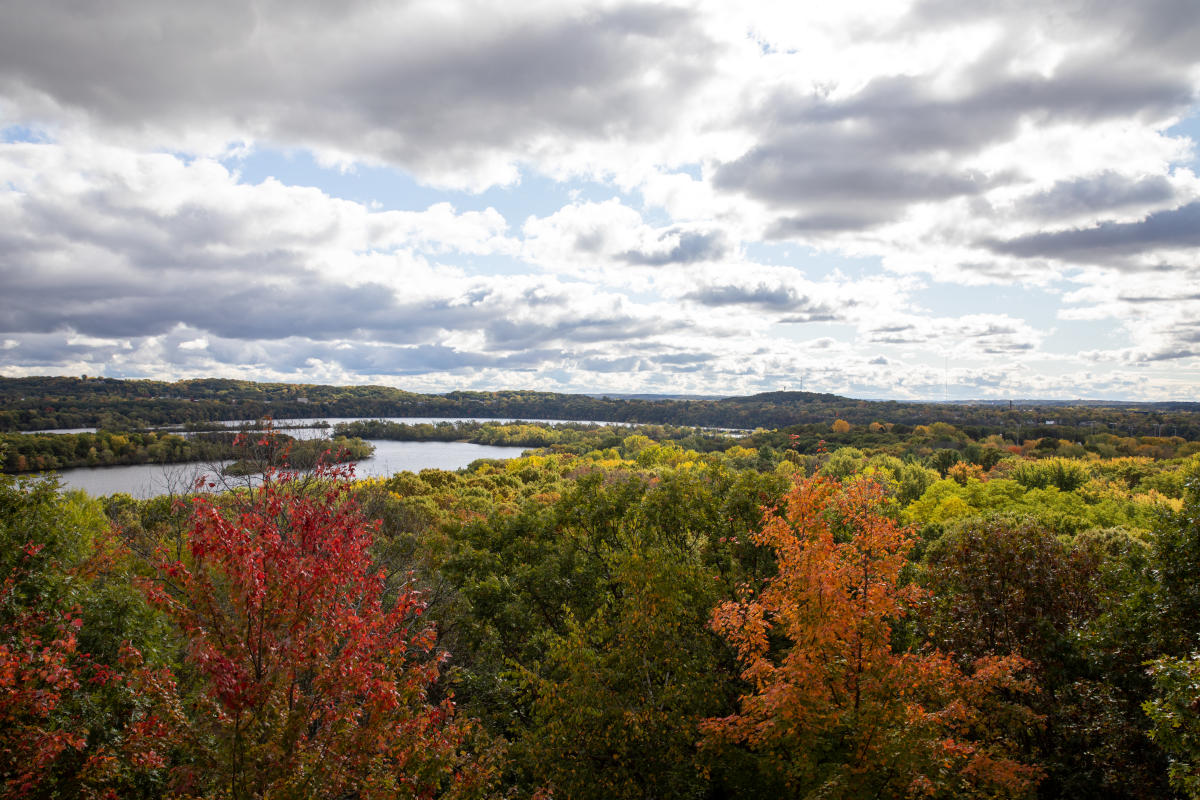 If you want to bring out your sense of adventure, Mt. Simon is the place to pop the question. ​Once you hike up to the top of the cliff, you'll be surrounded by treetops that will make you feel like you're standing on top of the world! Mt. Simon delivers unbelievable views year-round making it one of Eau Claire's most scenic spots!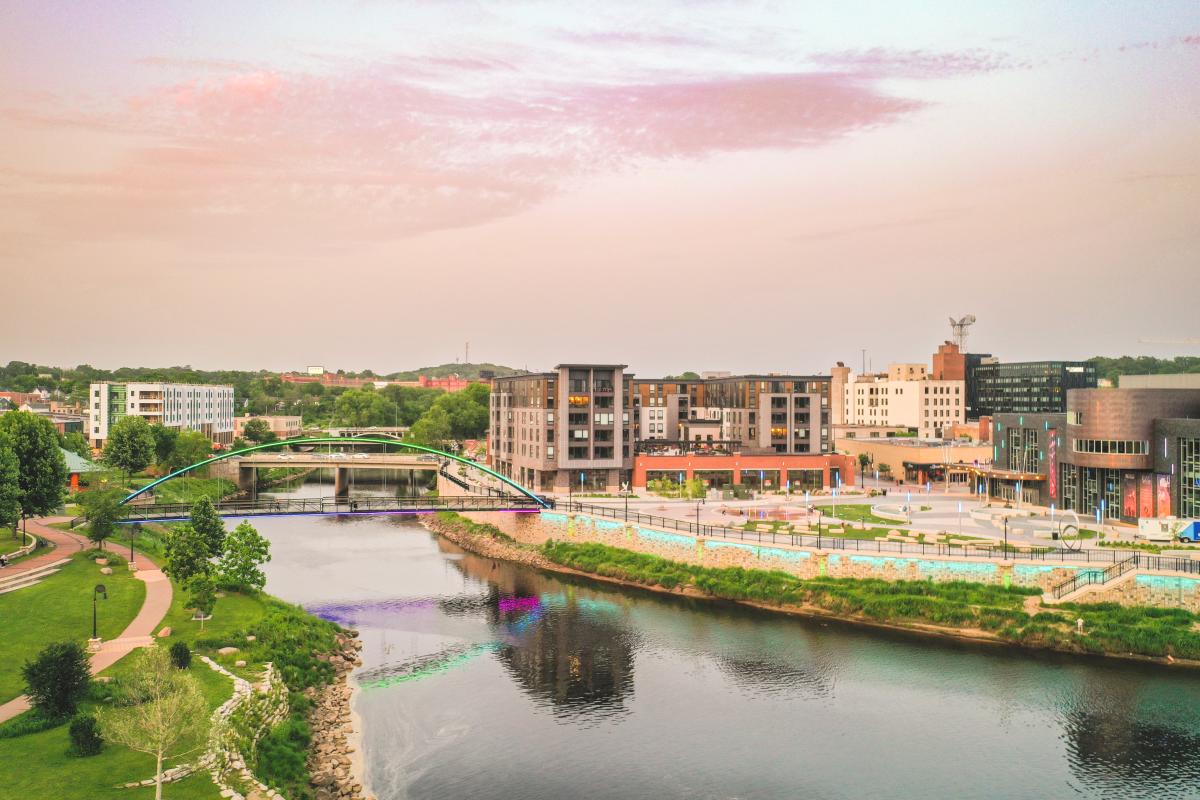 Picture walking hand-in-hand along the Chippewa River at sunset with the one you love. The air is light and the sun brings about a certain glow during golden hour making it the perfect moment to ask the big question. Talk about romance! Phoenix Park is the perfect backdrop for this moment. If you and your partner are night owls, the Haymarket Bridge nearby is another option but with a different kind of glow. The neon lights here at night make for a fun and colorful engagement spot.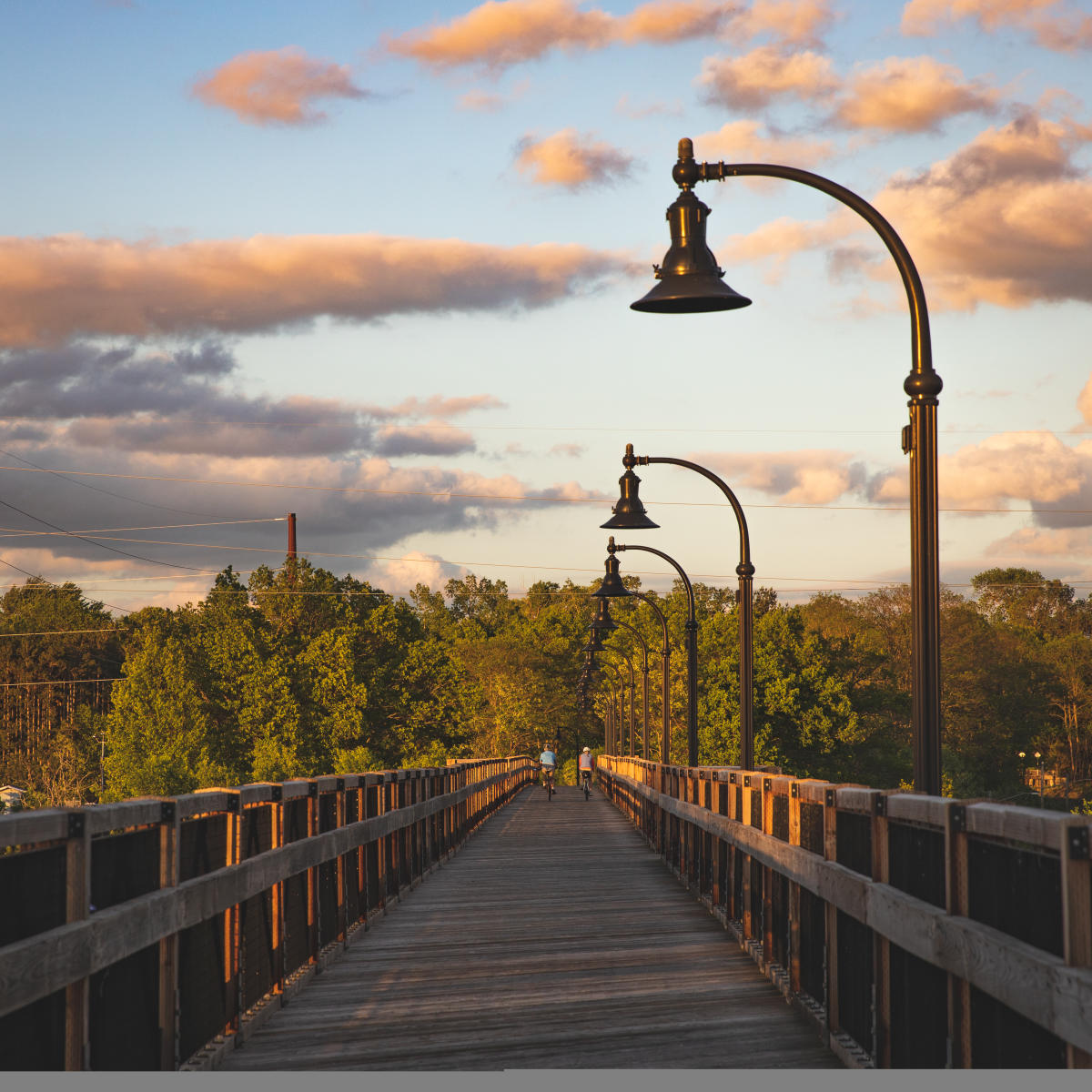 The view from this converted railroad bridge is a MUST-see! More importantly, it'll make for one beautiful setting when you're ready to propose. High Bridge overlooks the Chippewa River and downtown Eau Claire and each season here is majestic. 
Okay, but seriously... look at this place! It looks like something that came straight out of a fairytale! The beautiful scenery, the gorgeous draping willow trees, and a mini waterfall... need we say more? Rod & Gun Park is one of the most magical places in Eau Claire where you can ask the one you love to marry you.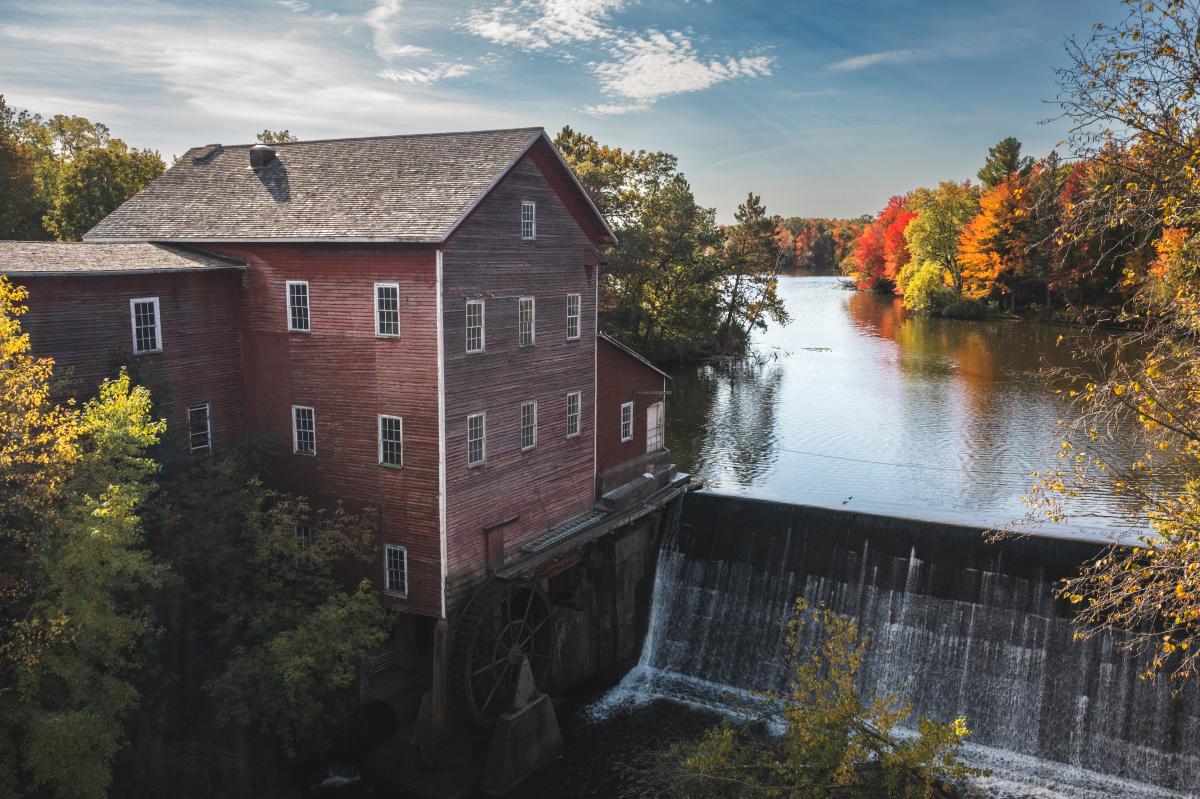 Dells Mill is just a short drive from Eau Claire in our neighboring town of Augusta. It happens to be the most photographed spot in Wisconsin! There are a few reasons for that: 1) it's a historic site and 2) it is gorgeous year-round. You can't go wrong pulling out a ring here.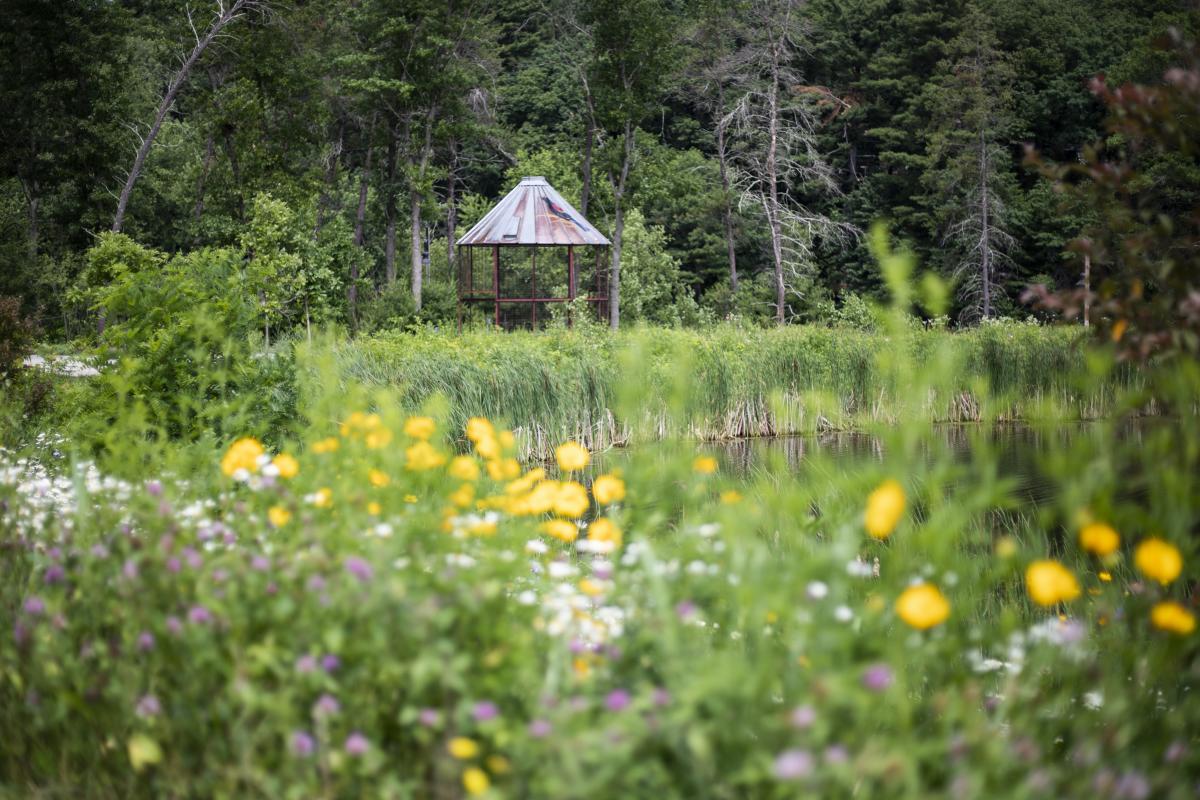 Let's talk about the storybook setting which is River Prairie Park. You can make them think they're taking a casual stroll down the trail through the park but then BOOM! You ask them the big question! Not to mention, River Prairie is actually the place you can do it all. After they say yes, celebrate with drinks at any of River Prairie's surrounding restaurants like 44 North, Cowboy Jack's, The Island Parkside, and Helix! Already thinking of booking a wedding venue? River Prairie has that too! The River Prairie Center is a widely popular place for weddings with the amenities they offer.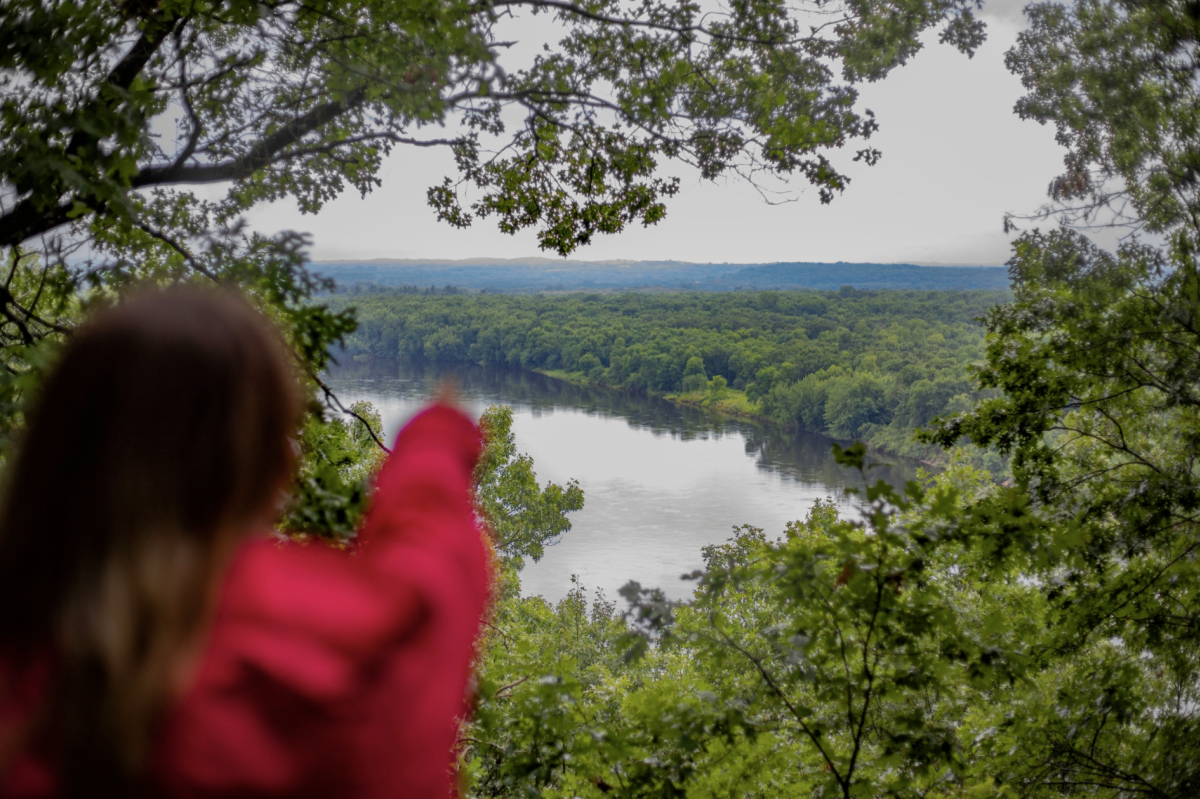 It's a no-brainer that the Town of Union Conservancy delivers unmatched views all year long. To create one unbeatable proposal, you'll take them on a little hike through the conservancy, and once you're greeted by this view overlooking the Chippewa River, you can get down on one knee and shock your partner with what's about to come next.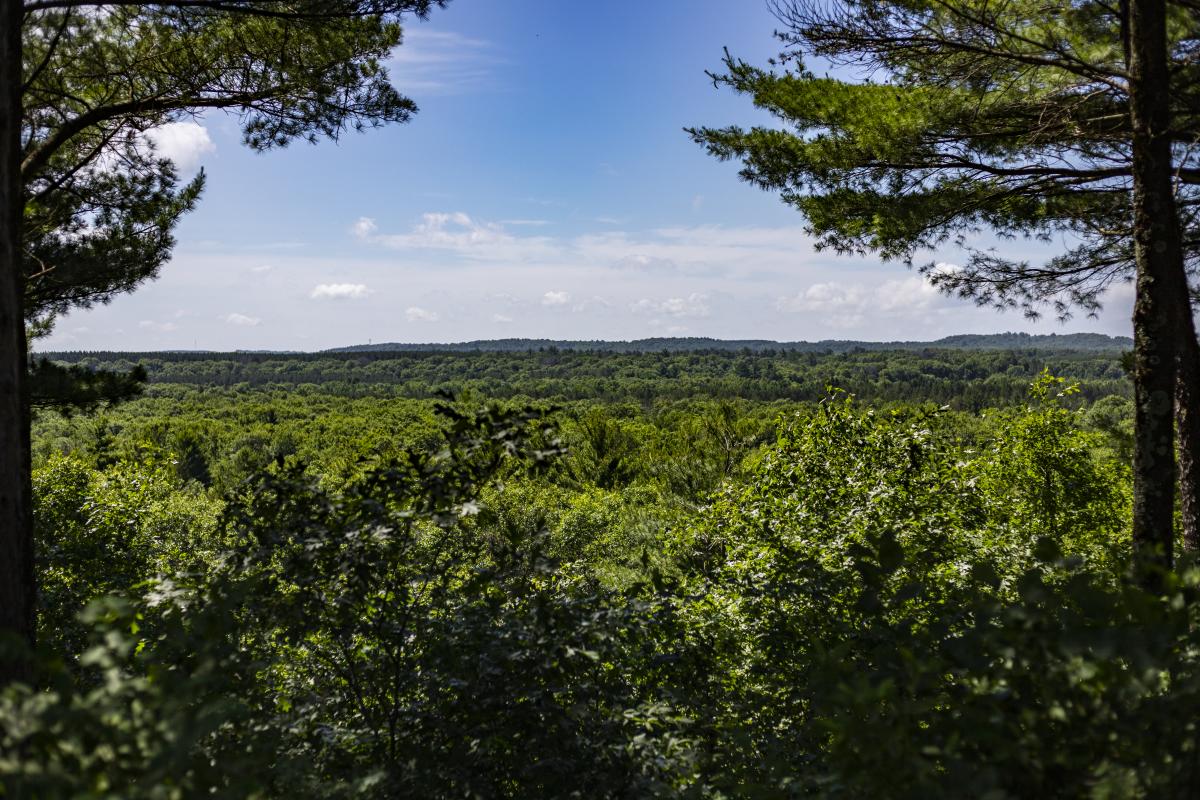 Tower Ridge is a special place. If you and your partner love the outdoors, this may be the spot for the big day. You can find this beautiful view in the warmer months, but Tower Ridge is actually mostly busy during the winters. Equipped with miles of cross country ski trails and snowshoeing trails, Tower Ridge is a winter recreation dream! Though when it's warm, the trails are also used for horseback riding! Make your engagement one for the books here!
Buena Vista Scenic Overlook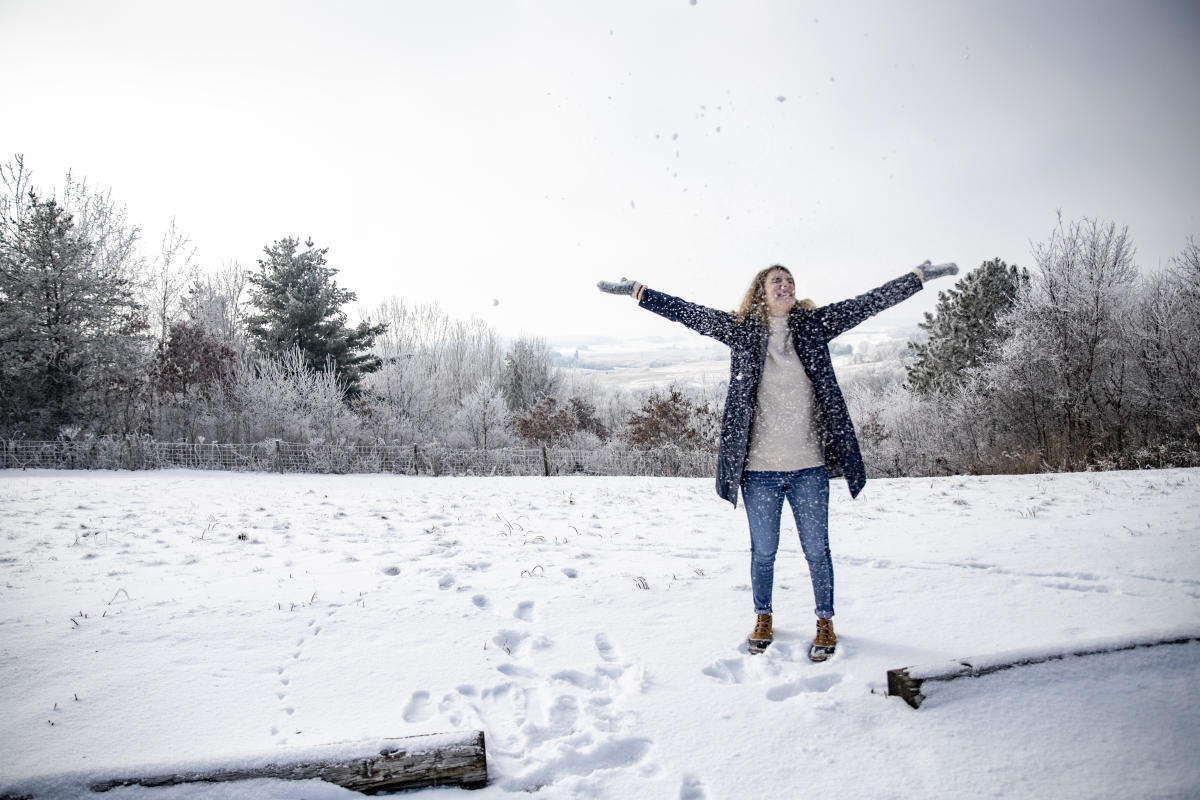 Life tends to move fast and we sometimes are guilty of hurrying with it and we miss some of the best places because we are so focused on the destination rather than the journey. Well, you won't want to just drive by this spot. The Buena Vista Scenic Overlook is just on the west side of Highway 53 only 5 miles south of Osseo, WI. The overlook hangs over beautiful rolling hills and farmlands that wow you at any time of the year. If you get engaged here, that's as Wisconsin as it could get!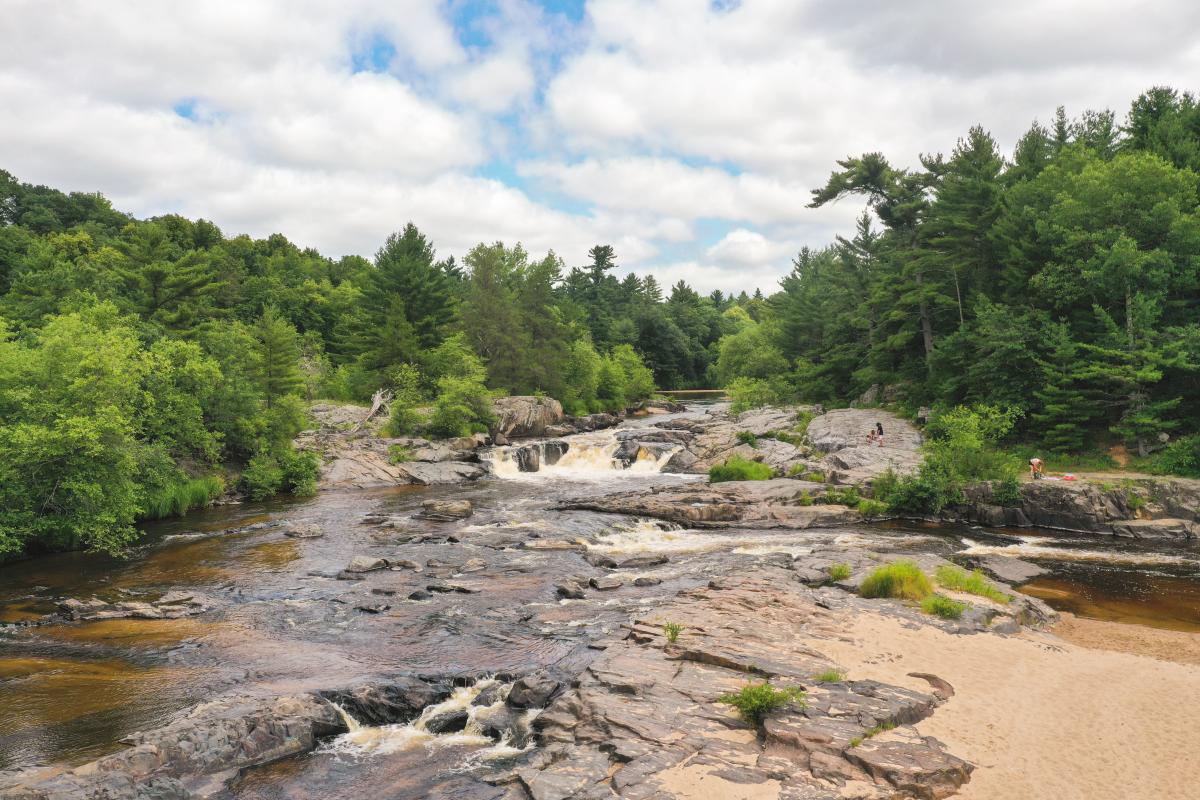 Last but certainly not least on this list is Big Falls County Park. Offering adventurous hiking trails, tranquil sounds, and scenic views, Big Falls is the ideal proposal location for those couples that spend more time outdoors than in. Make this beautiful park the place for the beginning of forever with your person.
Don't get us wrong; the list doesn't just end there. Eau Claire is filled with picture-perfect places where you can take this next big step together. Any place you choose will be meaningful and the moment will be nothing short of perfect. 
Book Your Wedding Venue in Eau Claire!