Getting engaged is a momentous occasion and you want to be sure that the moment you propose is romantic and memorable.
After all, you only have one chance to get it right…no pressure! Don't fret! Eau Claire is full of wonderfully romantic locations that will help you achieve just that.
Mt. Simon Cliff
If you both like a little adventure, then hiking up the Mount Simon hiking trail to the summit is the proposal location for you! You get a view that is beautiful any time of the day or year.
Phoenix Park
Picture walking hand in hand along the river at sunset with the one you love, while eating delicious ice cream from Ramone's. Maybe just watching some of your favorite local bands playing at a Sounds Like Summer Concert and getting down on one knee in front of hundreds of people to profess your love.
Downtown Overlook on Earl Street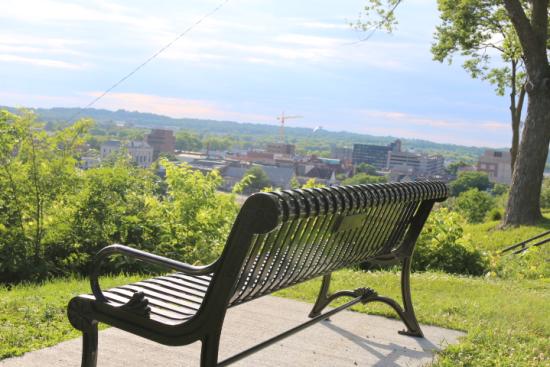 Do you want the perks of the beautiful downtown Eau Claire scenery and buildings, but want to stay away from the crowd? Head over to Earl Street and take a seat on the bench that overlooks downtown. This view is always gorgeous, but imagine it at sunset or at night with all of the city lights gleaming. Picture perfect!
High Bridge
The view from this converted railroad bridge is a must see! The bridge overlooks the Chippewa River and downtown Eau Claire.
Rod and Gun Park
Beautiful scenery, nearby river, gorgeous draping willow trees and a mini waterfall…need I say more?
Putnam Park 
This one is for you, nature lovers. Take a stroll through Putnam Park, it's a win-win. It's your escape into nature without leaving the city! During the summer, the trees are so full and vibrant, you feel like you are in a magical forest. In the fall, you are surrounded by beautiful colors. This is another location that is absolutely breath-taking any time of year.
Baroque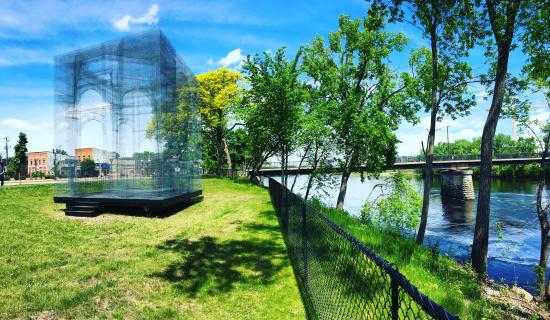 Looking for something new and unique? The newly installed Baroque sculpture on 1st street is a fun venue to choose for your special moment. It's nearby the river and walking bridge and when it is lit up, it is super romantic.
Demmler Park
If you and your fiancé-to-be are into gardening, Demmler Park has a beautiful bench overlooking the community garden. This bench is complete with a trellis full of beautiful vines.
These are just some of the many proposal perfect places in Eau Claire. Any place that you choose that is meaningful to you and your soon-to-be- fiancé will be absolutely perfect!